How is COVID-19 Affecting Furniture Delays and How to Plan Ahead
October 2, 2020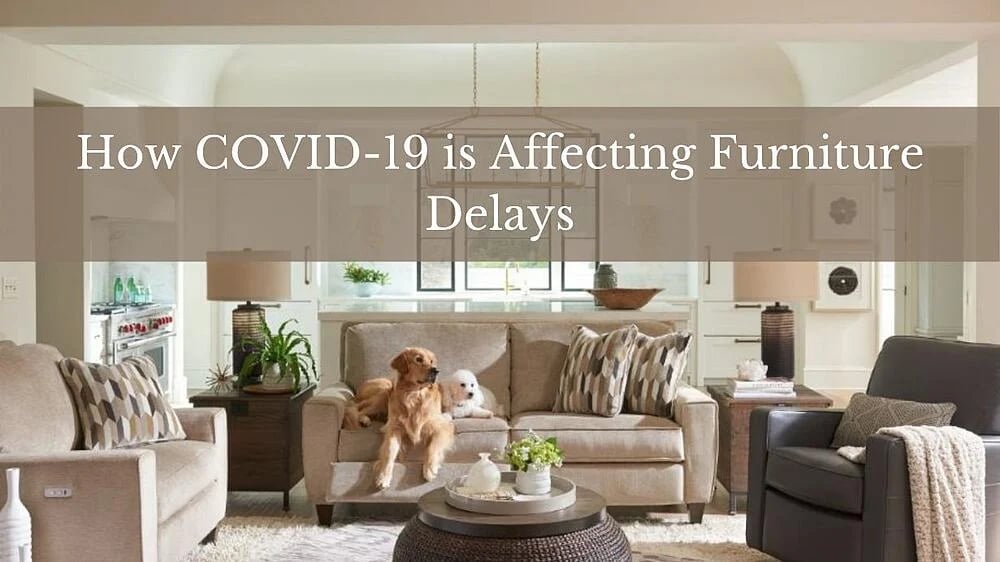 The COVID-19 pandemic has sent shock waves through society and up-rooted life as we know it.
Social distancing measures are being put in place, businesses are running at limited capacity, and people are staying home more than ever before.
With a significant increase in time spent at home, consumer behavior is changing as people are investing in the comforts of home such as exercise equipment, home entertainment, and specifically, home furniture.
While upgrading the comfort of your home is a great idea during this uncertain time, unfortunately, the furniture industry has not completely by-passed the ramifications of the pandemic that many institutions and businesses are currently facing.
During this time, the furniture industry is experiencing a backlog in the supply chain, ultimately contributing to an overall delay in furniture delivery times. Simultaneously, furniture retailers are noticing a major surge in demand.
While manufacturers and retailers are doing everything they can to remedy this problem, the issue isn't going away just yet. In the meantime, it's important to understand how the furniture industry is being affected and how you can plan your purchases accordingly.
This article will highlight everything you need to know about the barriers that furniture manufacturers and retailers are currently facing; what to expect when it comes to delivery wait times; and some tips and tricks on how to upgrade the comforts of your home while navigating this issue.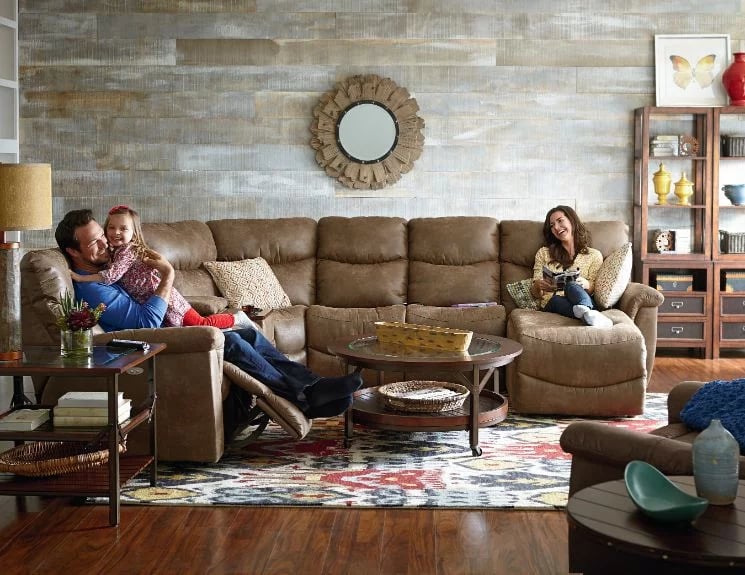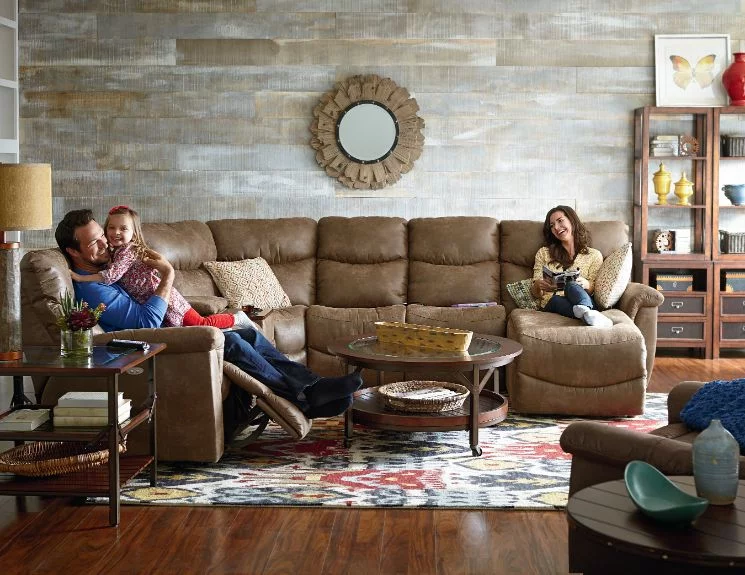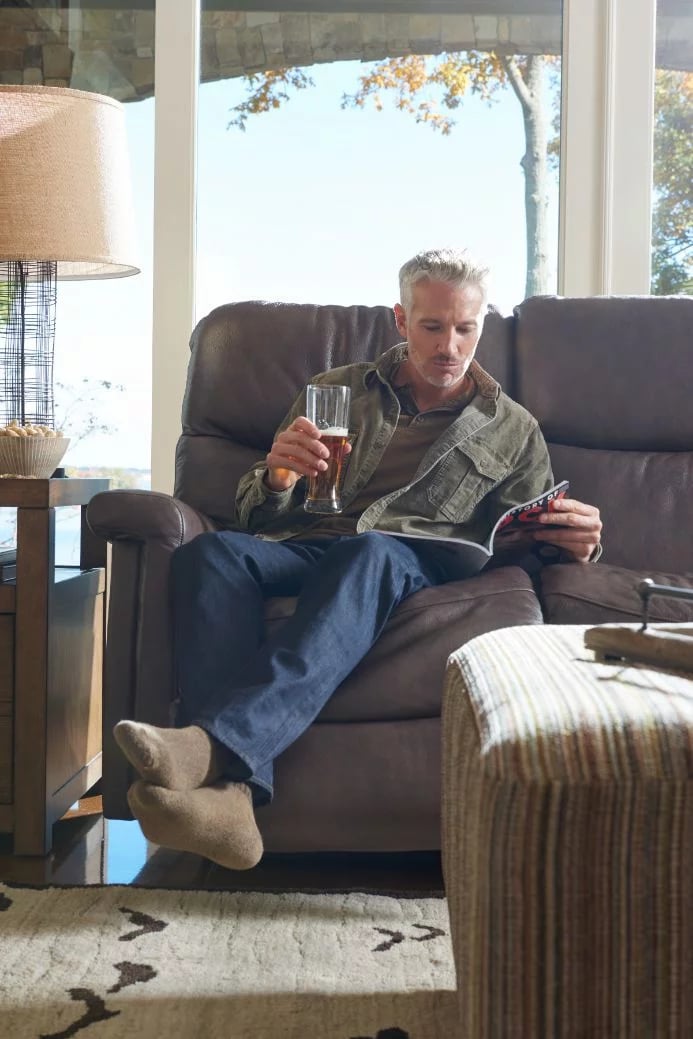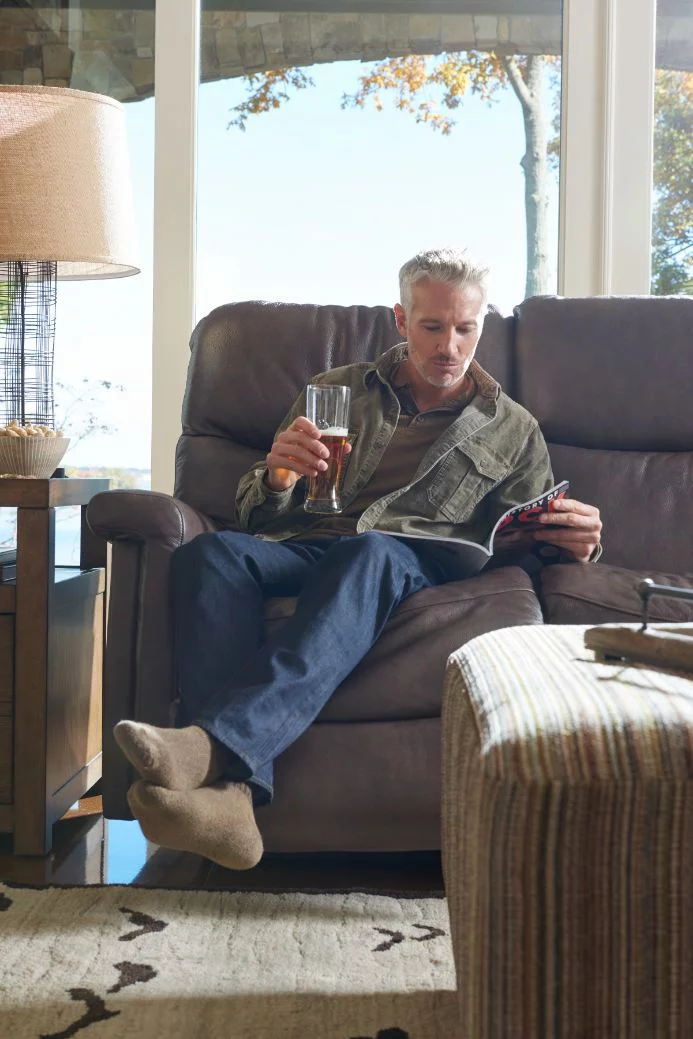 The Furniture Industry in the Time of Coronavirus
Increases in Demand
People are spending more time at home than ever. We are working from home, kids are learning from home, and with a shutdown or decreased capacity of restaurants, bars, and theaters, we are entertaining ourselves at home too.
Many of us think there is no better time than now to invest in making your home a comfortable and safe space to spend time in.
You may find yourself watching more TV than usual and are getting sick of sitting on the couch with worn-out cushions. Speaking of TV, why not upgrade your home theater while you're at it?
If this sounds familiar, you are not alone. Home projects, home renovations, and furniture upgrades are on the rise at this time causing a major surge in demand in the furniture industry.
Setbacks in Production
Furniture manufacturers are experiencing difficulty keeping up with this demand. It is proving difficult to produce furniture at the rate that orders are coming in.
In addition, not only are manufacturers struggling due to high demand, but production plants are still experiencing delays as they attempt to work their way through the backlog caused by plant shutdowns.
During the nationwide lockdown, many furniture production plants were obligated to shut down for the health and safety of workers.
Although plants are now back up and running based on social distancing guidelines, this has not been an easy process. First, the shutdown and restart of a production plant is complex and takes time in itself. Further, many workers do not yet feel comfortable returning to work. With this, plants are attempting to get back on track while being understaffed, and as a result, functioning at limited capacity.
Finally, while Canadian production plants are dealing with barriers of their own, the COVID-19 pandemic is causing an overall suspension in the supply chain. More specifically, production plants rely on China for many parts and materials used in the making of their furniture. Although China is recovering from the pandemic, this is also contributing to the setbacks in furniture production.
Delays in Furniture Delivery
The delays seen in the supply chain and manufacturing plants are now rippling through the rest of the industry.
Given that furniture is not being made as quickly as it typically would prior to the pandemic, furniture retailers are experiencing a significant delay in receiving products to their warehouses. As a result, furniture is taking much longer to reach the doorstep of customers.
Changes in How People Shop for Furniture
Not only is the industry facing difficulty keeping up with the increase in demand, but the industry is also seeing shifts in the way consumers shop for furniture.
Given that people are staying home, they are now shopping from home too. In fact, online platforms have become the primary form of sales in the furniture industry during this time.
Now, furniture retailers must adapt to this shift in sales by updating their websites and online platforms to be more shopper-friendly. This may include more detailed product descriptions, updated images, and virtual consultations with design consultants.
Ultimately, this may also contribute to a slight shift in resources as retailers dedicate more efforts towards online sales compared to in-store sales.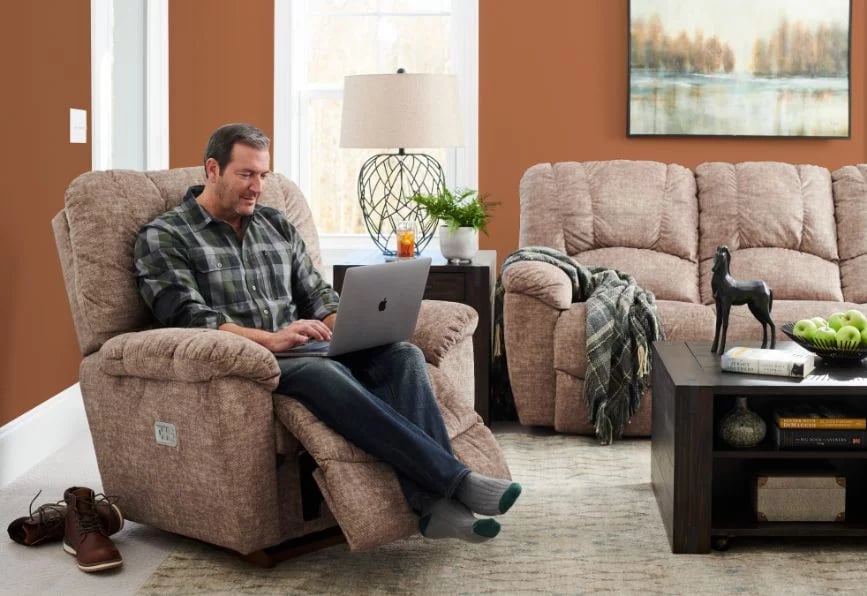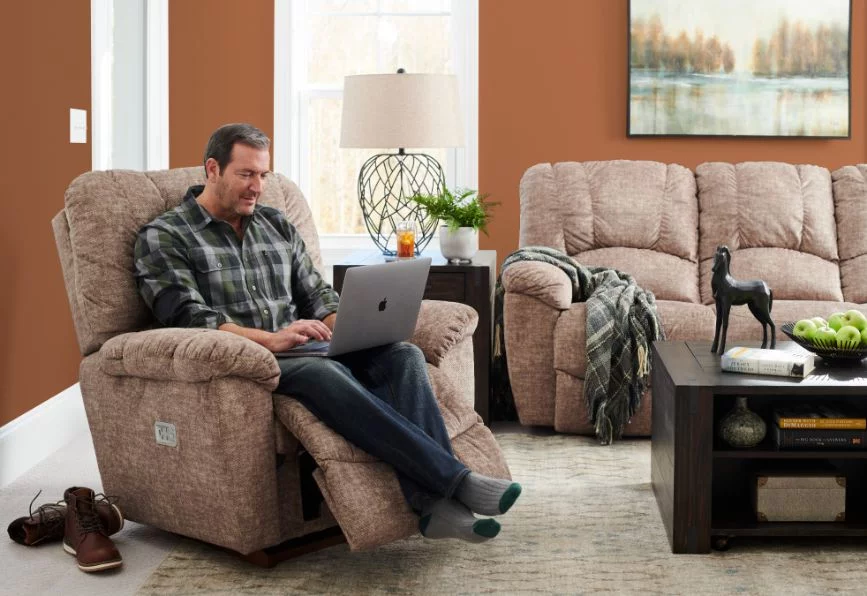 Delivery Delays Experienced by Other Industries & Businesses
With COVID-19 being a global pandemic, no furniture retailer is alone in experiencing these changes to the industry. In fact, the furniture industry itself is not alone.
Retailers of all sorts are experiencing extreme bottlenecking in their manufacturing and delivery systems.
IKEA
One of the world's largest furniture retailers, known as IKEA, is also facing these new challenges presented by the pandemic including extreme delays in delivery.
On CTV News, a Canadian IKEA Spokesperson said:
"We recognize that, despite our best efforts, there have been long wait times, delays, and cancellations, due to the unprecedented surge we've seen in online orders. Our normal ways of working have been disrupted and this is true for our service providers who are also experiencing unprecedented volumes. We truly regret any inconvenience caused and our teams are working hard every day to address these issues."
Amazon
Amazon, another one of the world's largest retailers, has also publicly admitted that its delivery is taking significantly longer than normal.
This is ironic given that Amazon is known for its rapid delivery of essential items. Unfortunately, the demand for these essential items is so great, that even Amazon, which is arguably the most equipped to handle high demand, is struggling to manage such influx.
The former head of Amazon services said that "Amazon is great at forecasting when the data is predictable, but this was unpredictable."
In addition to delays in manufacturing, Amazon's delivery service is also extremely overwhelmed.
An Amazon spokesperson told CNBC that they "appreciate selling partners' patience while they prioritize essential items at their warehouses." Amazon stated that they will continue to get essential items to customers first and protect warehouse employees in the meantime.
Bicycle Retailers
The bicycle industry is yet another example of manufacturers and retailers that are experiencing delays.
In this case, many are referring to the delay and shortage of bicycles as the 'Bicycle Boom', in which bicycle sales are at an all-time high.
In the warmer months of the pandemic, people were desperately looking for activities to keep them busy and several consumers had the same idea … bicycles!
As a result, experts say that the spike in bicycle sales in the U.S is comparable to the oil crisis in the 1970's. In fact, a Dutch bike maker is seeing an endless demand for bicycles resulting in a 10-week order backlog, as compared to their typical one-day delivery time.
The Appliance Industry
Finally, a more current, and on-going, example is the appliance industry. As home-owners have been using this downtime to upgrade their furniture, many are also choosing to upgrade their appliances as well.
Appliance retailers across Canada are experiencing such an influx of orders paired with a serious delay in the supply chain.
In fact, the delivery of a fridge alone is being estimated to take up to eight weeks for some retailers.
Salespeople in the appliance industry are recommending that you get your orders in as soon as possible.
How La-Z-Boy has been Affected by COVID-19
Alongside other furniture retailers in Ottawa, La-Z-Boy is also experiencing delays in furniture delivery.
Typically, La-Z-Boy delivery is estimated to take about 1 to 2 weeks while custom furniture orders take between 8 to 10 weeks to arrive.
How Long is Furniture Delivery Delayed at La-Z-Boy?
Currently, La-Z-Boy is experiencing significant delays in delivery for both standard and custom furniture orders. The delay of delivery is frequently changing based on the ever-changing realities of the supply chain.
For a current and accurate La-Z-Boy delivery estimate, follow this link.
Luckily, Chris Cook, La-Z-Boy Ottawa & Kingston's Director of Delivery Operations, predicts that this issue will slowly start to improve.
As the La-Z-Boy manufacturing plants in Dayton, Thailand, and Mexico get caught up on the backlog, the local retail stores will be receiving a steady increase in product delivery.
The warehouses in La-Z-Boy Ottawa locations are currently receiving an average of 2 delivery trucks from the production plants weekly. Chris Cook is forecasting that the number of deliveries per week from the plant will increase to 4 trucks per week by November.
While this is a positive improvement, local delivery teams must now prepare for an influx of incoming products. The warehouses will be as full as ever and the delivery team will need to put a system in place in an attempt to get the furniture to customers' doorsteps as quickly and efficiently as possible.
In the meantime, Chris Cook ensures that the La-Z-Boy team is doing everything in their power to remedy the problem in-store and meet customer needs. The most important part of this is delivering an honest and transparent message to La-Z-Boy customers about the current delay in furniture delivery.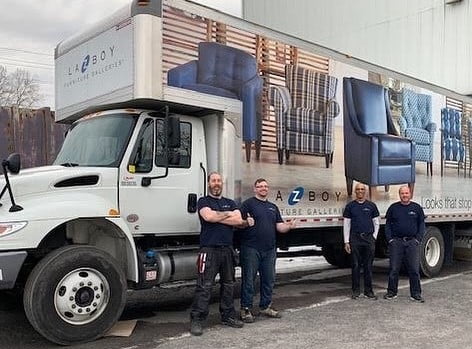 How to Plan Ahead
Currently, furniture stores around the world, and specifically in Ottawa, are doing everything they can do to remedy this issue. Retailers are working tirelessly to keep up with demand and create an awareness and understanding of such significant furniture delays.
Unfortunately, furniture delivery times will not be returning back to normal just yet.
Here are some tips for how to plan ahead amidst delivery delays and continue living life comfortably in the meantime.
If you are moving, don't get rid of your current furniture just yet …
Moving is an exciting process. It is a time of new beginnings. In preparation for a move, many people decide to be out with the old and in with the new!
If you plan on selling or getting rid of any old furniture before your move, hold onto it for now. The last thing you want is to be uncomfortable while waiting for your new furniture to arrive.
While you debate between holding onto your current furniture or buying new, it may be helpful to read the article Repair vs. Replace Damaged Furniture: How to Decide.
Be Sure of your Furniture Order
Before placing a furniture order, be sure to double and triple-check that the piece is the right colour, size, and style.
It would be a shame if you waited 20 weeks for your brand new couch to arrive and had to send it back because it didn't fit in your living room.
To ensure that the furniture you order fits perfectly in your home, take a look at the article How to Measure a Room to Buy the Right Furniture.
You can also try using the La-Z-Boy Augmented Reality App to design the layout of your room online.
Plan Ahead, Order Ahead
Most people start shopping for furniture a couple of weeks to a month before they intend on having it in their home.
Given current delivery delays, it is recommended to start planning for these purchases even earlier. If you want to buy your mom a new recliner chair for her birthday next year, start shopping now, and order as soon as you can.
By planning ahead and ordering ahead, you are more likely to receive your purchase by the time you need it.
While planning the timing of your purchase, consider learning more about When is the Best Time to Buy Furniture?
Communicate with the Retailer / Retailer Warehouse
During this COVID-19 pandemic, delivery is not very predictable. In order to stay on top of your purchase and its intended delivery date, it is recommended to stay in contact with the retailer warehouse.
Through communication, you will be ready for your new furniture whenever it arrives.
Be Available
As your estimated delivery date gets closer, many furniture retailers will send you information regarding a specific date and time of delivery.
In order to avoid further delay, ensure that you are available to receive the furniture at this time.
What's Next?
Now, as we adapt to the realities of COVID-19 and its effects on the industry, don't let these changes hold you back from furnishing your home and living comfortably.
Despite the limitations caused by COVID-19, at La-Z-Boy, we are doing everything we can to ensure that your shopping experience online and in-store is top of the line.
We encourage you to book an appointment online and visit us in-store at one of our local Ottawa or Kingston showrooms.
During this time, we are also offering virtual visits in which you can visit our showroom from the comforts of your home via mobile phone or computer.
Start shopping now by browsing our current selection of in-stock items available for delivery.
To learn more about how we are dealing with the pandemic at La-Z-Boy, take a look at Our Response to COVID-19.
Product Info Request
Please provide us with your name and email and we'll get back to you as soon as possible regarding this item.