Furniture service made easy
Working with La-Z-Boy of Ottawa & Kingstons in-house service team ensures that you get high quality genuine La-Z-Boy parts and service.
What's covered under the warranty and protection plan?
La-Z-Boy of Ottawa and Kingston's service department handles both warranty and protection plan claims. If you don't know if your issue is covered under our protection plan you can learn more here.
How do I submit a claim?
Submitting a claim is easy! Fill out the form as directed below and we'll reach back out to confirm your claim and let you know our next steps. Once you fill out the form you can expect to hear back from our team within 3 - 5 business days.
Service Ticket Creation Form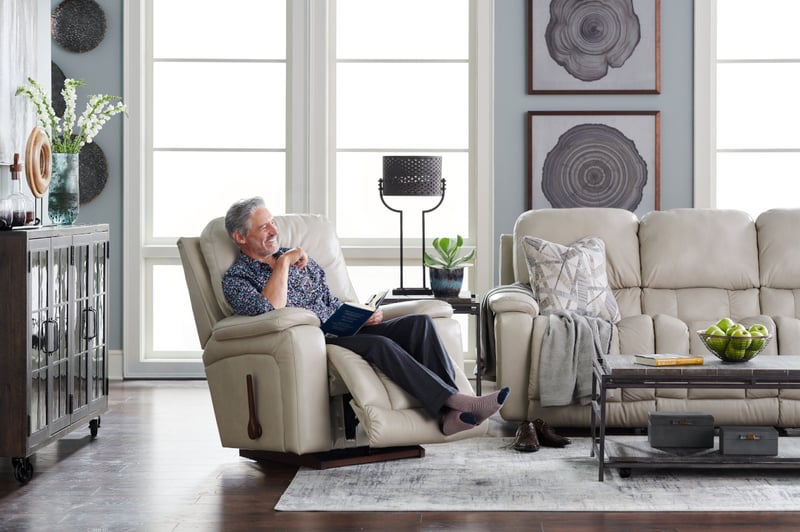 Furniture Protection Plan
La-Z-Boy Ottawa/Kingston provides coverage options extending beyond the manufacturer's warranty.
Instead of one year, we offer a 5-year comprehensive service plan for the labour parts and in-home service.
La-Z-Boy Ottawa/Kingston's protection plan is a five-year plan valid from the date of furniture delivery. If the furniture covered by this plan becomes damaged or stained, and you are not able to remove the stain yourself, La-Z-Boy will cover the cost of cleaning. La-Z-Boy will also provide the parts and services that may be necessary to maintain the proper operation of the product. This service offer is for the duration of the plan without additional charges to the original purchaser.
To learn more about our protection plan watch the video or check out Is La-Z-Boy's Furniture Protection Plan Worth it?
Warranty
There is a lifetime warranty on La-Z-Boy furniture frames.

Most parts have a 1-3 year warranty.

Covers (fabrics and leathers) have a one-year warranty.

Labour has a one-year warranty.
Learn more about La-Z-Boy's parts and warranty information or read our blog article Are La-Z-Boy recliners guaranteed for life? A breakdown of our recliner warranty.
For more extensive coverage options you can purchase the La-Z-Boy Ottawa/Kingstons Furniture protection plan.
Product Info Request
Please provide us with your name and email and we'll get back to you as soon as possible regarding this item.