Is La-Z-Boy 5-Year Extended Protection Plan Worth it?
October 17, 2019
La-Z-Boy Comprehensive Service Protection Plan
"Is it worth it to buy a five-year extended warranty plan for furniture?" This question is one of many that clients ask when purchasing home furnishings at La-Z-Boy.
Picture this; you're enjoying a pleasant evening at home with friends. Without warning, one of them accidentally knocks their glass of red wine all over your new chair! What do you do? Will that stain ever come out? Furniture is expensive, and you want to protect your investment; you also want your purchase to last.
Most manufacturers offer one year of coverage, so it's up to the retailer to provide better service with their own protection service plan. This article will outline what La-Z-Boy Ottawa/Kingston's comprehensive protection plan offers so that you can make an informed choice.
What is the La-Z-Boy Comprehensive service protection plan?
Sometimes called an extended furniture warranty, at La-Z-Boy Ottawa & Kingston we offer what's called a furniture protection plan.
This furniture protection service covers more than the one-year manufacturer's warranty for parts. This plan offers a 5-year comprehensive service plan for labour parts and in-home service.
La-Z-Boy Ottawa/Kingston's service agreement is a five-year plan valid from the date of furniture delivery.
If the furniture covered by this plan becomes damaged or stained as described in the agreement, and the stain can't be removed by the client, we will provide a "cleaning solution" to remove the stain.
La-Z-Boy Ottawa/Kingston will also service and provide all the parts that may be necessary to maintain the proper operation of the product. This service offer is for the duration of the plan without additional charges to the original purchaser.
What if the affected item is not replaceable or repairable? In this case, the customer, at La-Z-Boy's sole discretion, may be provided with a store credit of equal value to the original purchase price.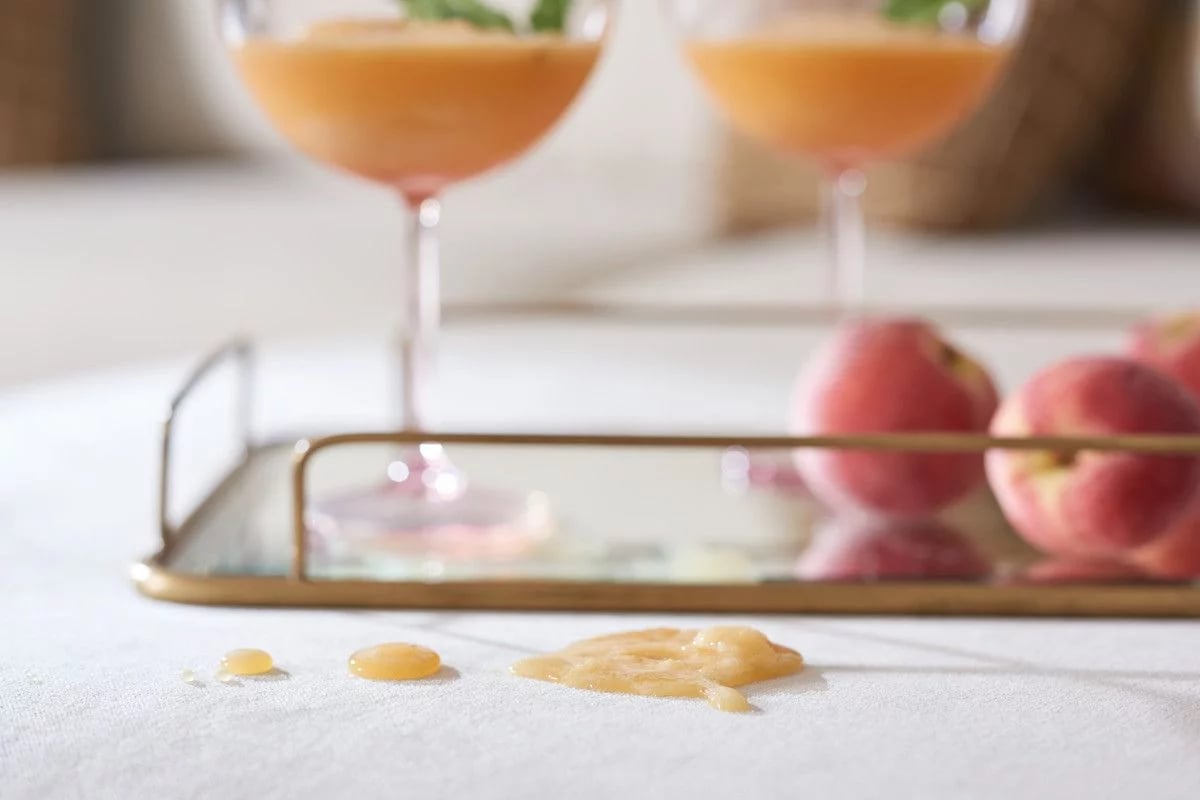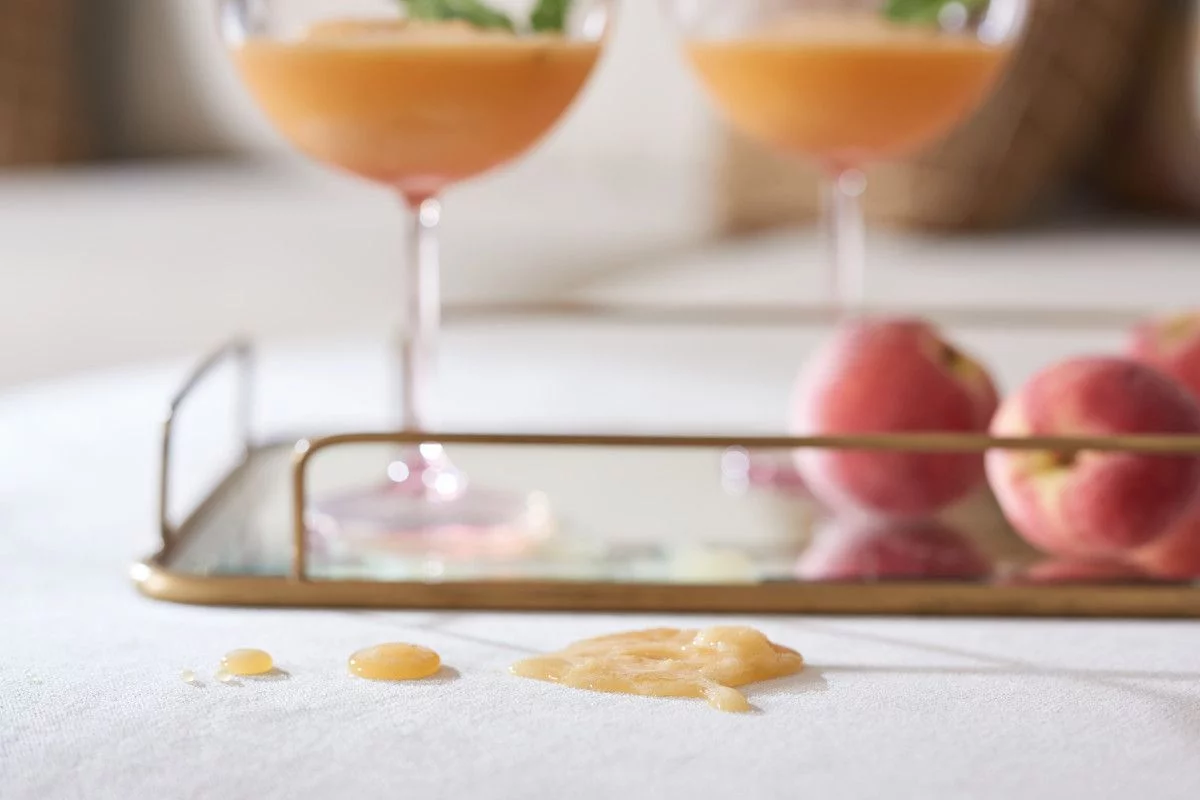 How much does the furniture protection plan cost?
The cost of the plan is based on the pricing of the furniture itself. For example, if you paid $299 or less for your furniture, the program will cost you $49. If you paid $1500-$2000 for your furnishings, the plan would cost $199. See in-store for the full price list.
What does the furniture protection plan cover?
| | | | |
| --- | --- | --- | --- |
| Accidental Coverage | Fabric Furniture | Leather Furniture | Wood Furniture |
| Structural frame breakage | ✔ | ✔ | |
| Mechanism failure | ✔ | ✔ | |
| Joints/springs failure | ✔ | ✔ | |
| Electrical malfunction | ✔ | ✔ | |
| Reattachment of zippers and buttons | ✔ | ✔ | |
| Cracking and peeling of top grain leather in seating and non-seating area | | ✔ | |
| Sleeper Mattress/Air bladder failure | ✔ | ✔ | |
| Seam separation | ✔ | ✔ | |
| Accidental rips, tears or punctures | ✔ | ✔ | |
| Household food and beverage stain/mark | ✔ | ✔ | ✔ |
| Colour transfer from blue jeans and newsprint | ✔ | ✔ | |
| Accidental ballpoint pen ink, lipstick or wax crayon stain | ✔ | ✔ | |
| Accidental heat rings from normal household use | | | ✔ |
| Lifting, cracking or peeling of solid wood, veneer or laminate furniture | | | ✔ |
What doesn't the plan cover?
Exclusions: Claims will not be accepted by La-Z-Boy of Ottawa/Kingston under any of the following circumstances where stains or damage are caused by:
Damages caused by failure to comply with manufacturer's instructions. Willful abuse or misuse of the covered product.
Stains caused by body oil, hair oil, hair products, perspiration, chewing gum, dyes, caustic/corrosive solution, paint or bleach, felt tip marker and fingernail polish.
Normal soiling, wear and tear, tassels, decorative nails
Fabric and leather stretching or wrinkling
Foam Resiliency
Accumulated soiling, fading, balling or pilling of fabric/leather/wood furniture.
Cracking and peeling of vinyl/renewed fabric
The squeaking of frame or springs
Furniture damage while in transit or storage, furniture used in commercial or rental activities
Natural characteristics that cause variations for handmade products
Costs/damages from repairs/cleaning carried out by anyone other than authorized technician of La-Z-Boy of Ottawa/Kingston
Damage caused by acts of God, flood, intentional acts, war, hostilities or vandalism.
Anything not specifically mentioned as covered.
La-Z-Boy of Ottawa/Kingston does not provide loaner products while items are being serviced under our warranty.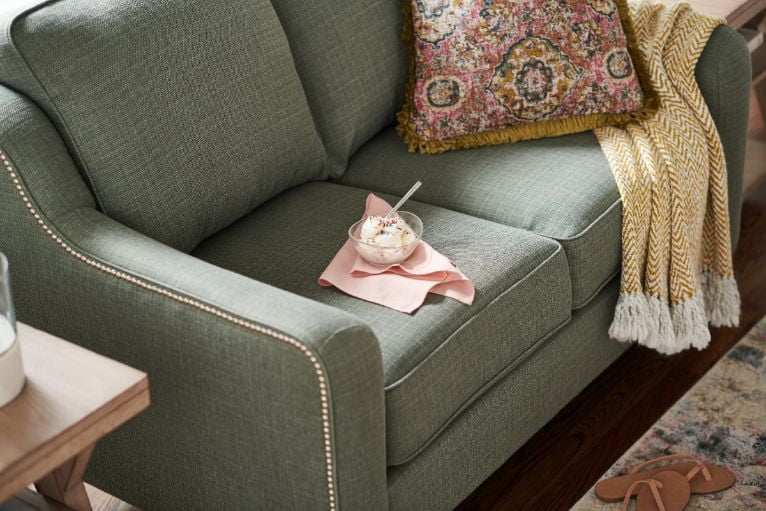 How Does the La-Z-Boy's Plan Compare to Other Warranty Plans in the Furniture World?
Most service plans act as a form of insurance and like warranties, typically only pay out if something goes wrong. Effectively you are ensuring against 'bad things happening. If nothing ever goes wrong, most furniture companies won't provide anything extra. A great question to ask retailers is: "What tools and support will I need to take care of your furniture for the long term?".
Something Extra with your Coverage!
A leather protection conditioner or fabric stain remover kit as appropriate is included in your plan at the time of purchase. Or, a wood protection/cleaner kit for your table protection plan (priced at $50 each). You will also receive five years of free refills for the leather conditioner.
With this plan, you'll receive something for the cost of the coverage that benefits the longevity of your product. Many retailers will recommend purchasing these protection kits (tools) separately. Of course, this increases the cost.
Coverage
It can be a challenge to compare service plan coverage for every item, across all categories and between all retailers. (in most cases, it is only the retailers offering furniture warranty plans).
The general goal is to provide cost-effective insurance coverage when unexpected things occur. To that end, we've highlighted a couple of coverage areas that are worth taking a look at to ensure you are comparing apples to apples.
Dan Roy. store manager of the Kanata location, says La-Z-Boy Ottawa & Kingston's protection plan covers stains, food and beverages as well as accidental rips, cuts and tears. Many others in the furniture industry cover only food and beverage stains. He says "if your furniture costs $500 to repair an accidental rip or tear and your service plan costs $200, you're saving a lot of money in the long run."
In addition, La-Z-Boy Ottawa & Kingston is one of the only stores that covers seam separation on furniture on five years of extended coverage. Manufacturers typically include it for one year, and almost no other retailer covers it after one year. Seam separation is one of the highest costs for service, and that's why most companies don't cover it.
Service Department
Clients rarely ask 'who do you contact when there is a service issue?" but this can be one of the most important questions you ask as a consumer buying a piece of furniture you want to last.
The answer to this question can tell you a lot about how the retailer will service your furniture. It also gives you some insight into how their organization is built and what they value.
In keeping with our mission towards building "Customers For Life", La-Z-Boy Ottawa & Kingston has built an in-house service department. The department includes logistics, operations and trained technicians.
Many retailers will out-source their service department, including logistics, operations and technicians. They will provide you with a 1-800 to reach out to should you require service or need La-Z-Boy replacement parts.
This process can lead to a very different service level. Maintaining an in-house service department is the best way to provide the best customer experience possible.
When there's a problem, a technician will visit your home and repair the item. You don't have to bring your recliner or chair to us; we'll come to you.
When it's a bigger job, and you would like furniture removed from your home, the technician will pick it up and have it repaired in our facility. Many of our furniture warranty plans cover various service calls. Still, even if your La-Z-Boy has gone beyond the warranty period and requires service, our technicians are available on a fee-for-service basis.
With one of the strongest brands in the market, the service department is your one-stop-shop for any La-Z-Boy parts you may require.
Contact us by Email: service.rep@lzb.ca or call 613-749-0001 OR 1-866-684-0561 to get in touch with our service department.
Replacement Guarantee
Medium to high-end furniture can be expensive as it is made with better parts, better frames and higher-end materials overall. Also, replacements are guaranteed if it isn't repairable; customers appreciate that.
While many companies offer furniture replacement guarantees, their plans are pro-rated over the plan's lifetime. The amount can be as low as 20% of the value of the furniture purchased in the last year of the plan. Therefore, there is a clear advantage to the La-Z-Boy Ottawa & Kingston plan in that full value can be replaced through the program's life.
Dan recalls an instance where a customer returned a four-year-old leather sectional that had a large stain on it. Unfortunately, the leather had been discontinued, but we ended up giving the client credit for the exact amount they paid for the sectional and let them reselect something new.
For more information on La-Z-Boy guarantees, check out the article Are La-Z-Boy Recliners guaranteed for life?
Peace of Mind Promise*
After five years have passed and your furniture is problem-free, you get rewarded. La-Z-Boy will provide you with a credit of 100% of the value of the plan. You can use this credit for up to 50% of the value of new furnishings. So, for example, if you paid $299.00 for your 5-year plan with no problems, you earn a $299 credit for anything in the store priced $600 or more.
La-Z-Boy will give you one full year to use the credit. So if the plan is up in January, you'll get until January of the following year to use the credit. Other companies that offer this will give you around three months.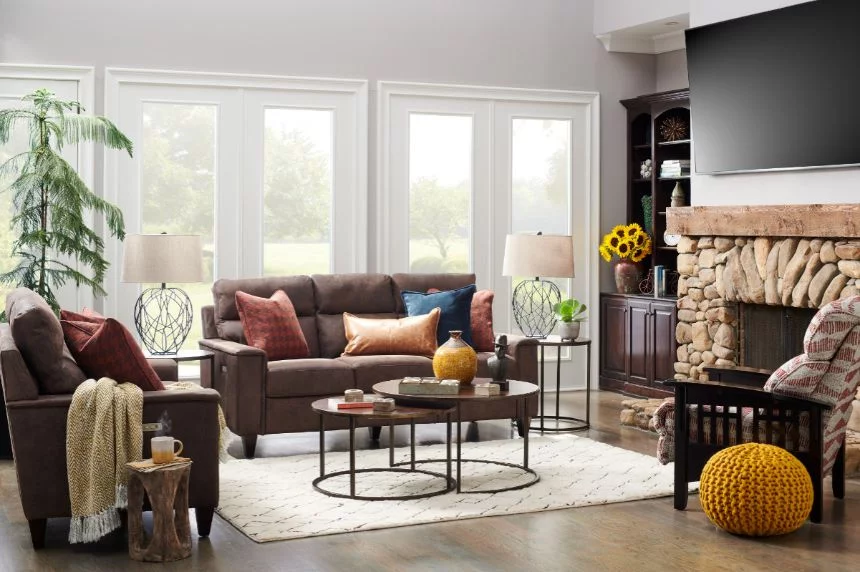 Next Steps:
If you're in the market to buy a new chair, recliner, a sectional or a new custom sofa, you are in the right place. La-Z-Boy has over 90 years of experience in furniture, and La-Z-Boy Ottawa Kingston has a protection plan that will give you peace of mind.
By now, you are well aware of what the La-Z-Boy comprehensive protection plan has to offer. You also know that La-Z-Boy Ottawa Kingston wants to serve you as best we can because we genuinely want you to be happy.
Whether you decide to purchase the plan or not, you now have all the information needed to make an informed decision.
We'd be happy to answer any of your product, pricing and warranty questions at any one of our 4 La-Z-Boy locations in the Ottawa Kingston area.
*PEACE OF MIND PROMISE

Your satisfaction is vital to us and we want to ensure that you are confident in the products and services you've purchased for your home. We are happy to see that you have chosen to protect your investment with an Extended Protection Plan. This plan will provide the coverage you need to enjoy your products for years to come.

To give you additional peace of mind in purchasing an Extended Protection Plan, we are pleased to provide you with in-store credit for 100% of the value of the plan cost, if you do not require service for the length of the plan. We're that confident in our offering to you.
Related Links:
Repair or Replace damaged furniture: How to decide
Pet-Friendly Furniture & Fabrics
What to do with your old furniture?
La-Z-Boy iClean™ Review: Furniture Protection Fabric
Product Info Request
Please provide us with your name and email and we'll get back to you as soon as possible regarding this item.