Are La-Z-Boy Recliner Chairs Guaranteed for Life? A Breakdown of Recliner Warranty
October 26, 2020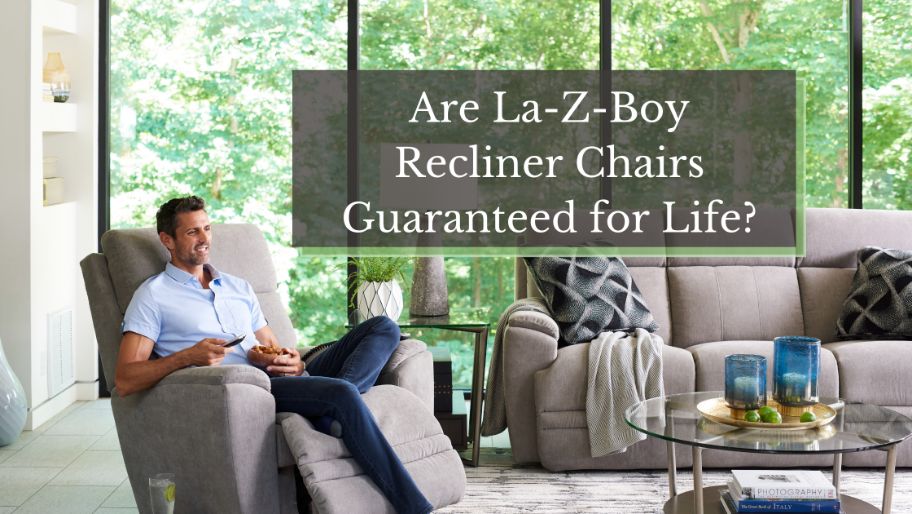 After choosing and investing in the perfect La-Z-Boy recliner chair, this addition to your home becomes something you simply cannot live without.
The Recliner is the coveted chair to sit on in the living room and a major source of relaxation.
Naturally, you expect the new addition to your home will bring you a lifetime of reclining comfort.
So that leads to the question: are La-Z-Boy recliner chairs guaranteed for life?
While our recliners are built with the utmost quality and care, unfortunately, recliners do not last forever due to repetitive use.
That is why we do what we can at La-Z-Boy to protect your investment and ensure that you get the most comfort out of your recliner chair for as long as possible.
This article will outline what to expect when it comes to the 'lifetime' of a recliner chair. This will include an explanation of the La-Z-Boy warranty; a description of the recliner parts that are covered and for how long; and any additional factors to consider.
What is the 'Lifetime' of a La-Z-Boy Recliner Chair?
La-Z-Boy recliner chairs are certainly built with high-quality materials and craftsmanship. You can be assured that your recliner chair is made to last.
With this being said, recliner chairs often endure regular use and are subject to wear and tear over the years.
In fact, the average shopper looks to replace their recliner every 7-10 years.
Not to worry, though! It is possible to enjoy your recliner beyond this estimated lifespan. With proper care and treatment, some La-Z-Boy clients have gotten over 20 years of use out of their recliner chairs.
For more information on how to properly care for your La-Z-Boy furniture, take a look at the article 2020 Furniture Care Tips (Leather, Fabric, Wood, and Rugs).
Further, La-Z-Boy manufactured products come with a warranty that protects the value of your investment by ensuring the replacement or repair of certain parts and mechanisms.
Keep reading to learn about what is covered through warranty and what parts of your chair are guaranteed for life.
Recliner Chair Warranty at La-Z-Boy
Given that La-Z-Boy products are a substantial investment, these products are meant to last.
With this, all La-Z-Boy upholstery products are sold with a complimentary manufacturer's warranty in order to ensure you get significant use out of your purchase.
This warranty covers multiple aspects of the product, some parts for a lifetime, and others for a couple of years.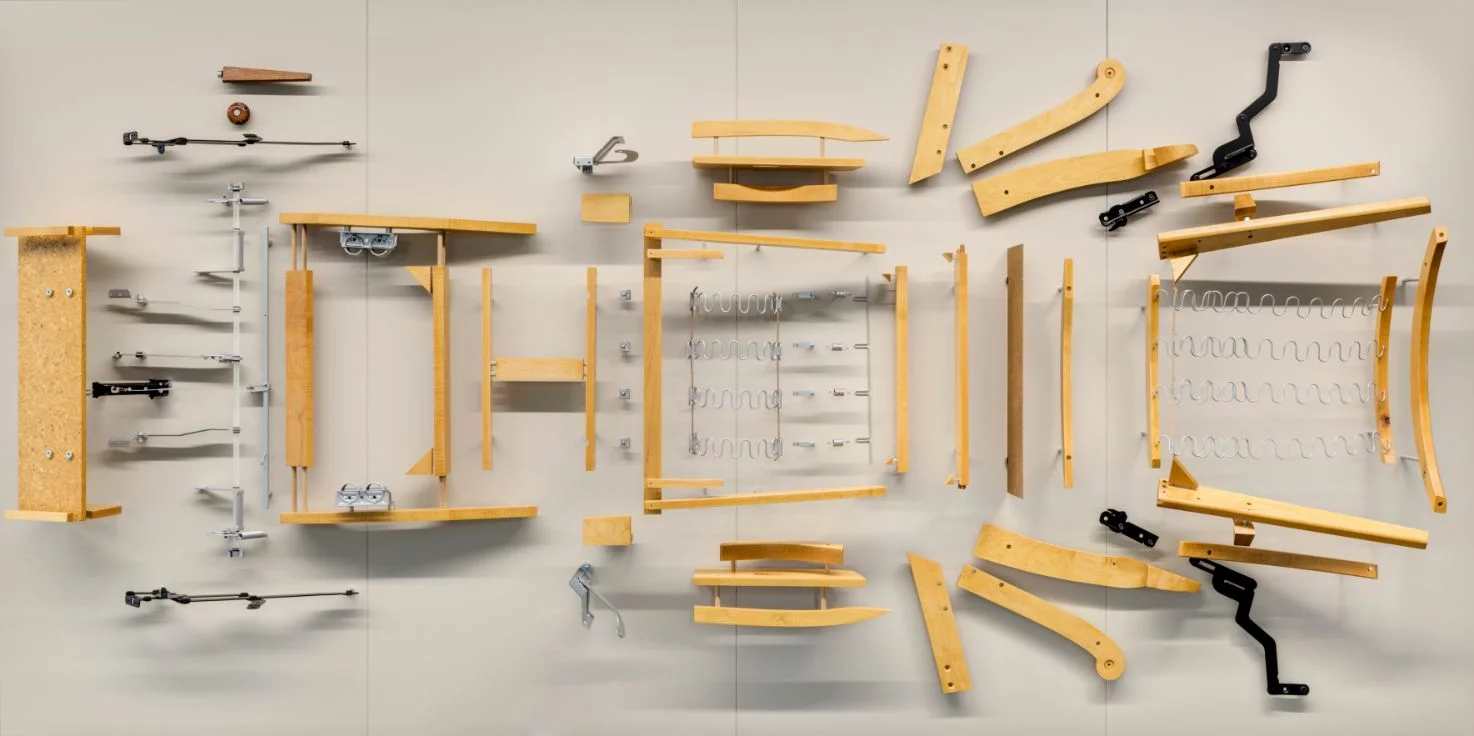 What is Covered for Life?
The La-Z-Boy warranty covers a lifetime of mechanical parts, spring assembly, and frame parts for the manual & power recliner chairs. This includes manual and stationary recliners covered in either fabric or signature leather.
Additionally, the frame parts of lift recliner chairs are covered for life at La-Z-Boy.
*Note that the mechanism and spring assembly is NOT covered on lift recliner chairs.
The following table clarifies what parts of the recliner frame are covered for life and which are covered for one year …
Items Classified as 'Frame'

(Covered for Life)

Items NOT Classified as 'Frame

(Coverage for One Year)

Base – Metal, Swivel, & Wood Bases

Wood Frame Parts

Base – Polished Silver Tone

Decorative Show Wood Drawers, Trim

Decorative Show Wood Legs and Arms

Decorative Show Wood Legs

Metal Arms
These specific parts are covered for life by La-Z-Boy because they are built based on technology and techniques that are made to last. In fact, these parts are stamped by La-Z-Boy and manufactured in our very own Dayton, Tennessee plant.
If one of these parts breaks down or malfunctions, we consider this an error in manufacturing, and the responsibility falls upon La-Z-Boy to remedy this issue.
If ever you require a lifetime guaranteed mechanism, spring, or frame part that is no longer used in the manufacturing of La-Z-Boy products, we will provide you with a credit to replace your recliner chair with a newer model.
Requirements for credit:
Must be the original purchaser of the product

Must be able to provide original receipt of purchase

The damage must be deemed to be a defect, and La-Z-Boy can no longer supply the required part
The Lifetime warranty offered on specific La-Z-Boy parts is considered unique in the industry. When other furniture manufacturers offer a "lifetime warranty," this typically means coverage for 5-10 years. In the case of La-Z-Boy, we truly mean a lifetime.
Fun Fact:
In 2011, Canadians lived an average of 81.7 years. This is an increase of 24.6 years since 1921.

Nearly half of all the gains in life expectancy occurred in the period between 1921 and 1951, largely due to reduced infant mortality.

Reduced deaths from circulatory diseases account for most increases in life expectancy since 1951.
Courtesy of Statistics Canada
What Parts are NOT Covered for Life and Why?
Although La-Z-Boy recliners are built to last, some aspects of the chair are prone to more destruction over time than others.
For example, our recliner mechanisms are built with durable metal, which is meant to withstand a repetitive reclining motion. Foam, on the other hand, can only take so many years of cushioning before it begins to naturally lose its resilience.
Fabric is another primary example of a material that cannot be covered for life given that fabric is made of woven fibers that are expected to eventually wear down over time. Depending on the type of fabric, some are expected to last longer than others.
With this, a personal La-Z-Boy consultant might make recommendations for fabric choice in order to prolong the use of your chair before it naturally begins to wear. For example, a consultant may suggest a more durable fabric (green dot fabric) for a power recliner because a regular fabric (black dot) will wear down much quicker with such constant motion.
With this being said, it is understandable that certain parts of the chair cannot be covered for life but instead covered for a couple of years.
Covered for One Year
Labour

Foam Resiliency

Regular fabric, i-fabric, leather (against nap loss, seam slippage, fabric separation/deterioration)
Covered for Three Years
Electrical components on Power Recliners (the motor)

Lift mechanism, spring assembly of Lift Recliner Chairs

i-Clean for specific stains only: beer, chocolate, syrup, washable magic market, dirt, ice-cream, jelly, juices, ketchup, milk, salsa, soda, tea, urine, wine

Airfoam seat cushion
So What's the Catch?
Warranty sounds pretty good, right? Especially the parts that are covered for life.
Yes, you are promised the replacement of certain recliner parts for a lifetime, but it is important to be aware of the extra costs you may encounter when making use of the La-Z-Boy warranty plan.
While the mechanism, spring assembly, and frame parts are covered on manual and power recliner chairs, after one year there are shipping and handling fees for these parts at the time of replacement.
Further, labour is not covered by a warranty after one year. After one year, if labour is required in the repair or replacement of damaged parts, this will come at an additional cost.
Cashing in your Warranty and Repairing your Chair
So now that you understand what is covered by warranty, you may be asking yourself: what happens when you need a new part and repair?
If you find yourself needing to replace or repair a part covered by warranty, La-Z-Boy is here to help. By getting in touch with a La-Z-Boy consultant, they will quickly track down the part necessary for repair.
Once the part is received at a local warehouse, you have the option to pick-up the part and repair the damage yourself, or a La-Z-Boy expert can perform the repair right in your home.
*In-home repairs may currently be affected due to COVID-19. Learn more about our response to COVID-19 at La-Z-Boy.
Some repairs are simple, in which many La-Z-Boy clients prefer to do the repair themselves and save on a potential labour fee. In other scenarios, the repair may be more complex and will require the expertise of someone on the La-Z-Boy team. This is typically the case, especially when it comes to mechanical parts.
Although most repairs can be done in the customer home, when it comes to more complex repairs or repairs to the frame, we often bring the recliner chair into a La-Z-Boy warehouse for repair.
Whichever the way, the La-Z-Boy team will ensure that the repair of your recliner chair goes smoothly.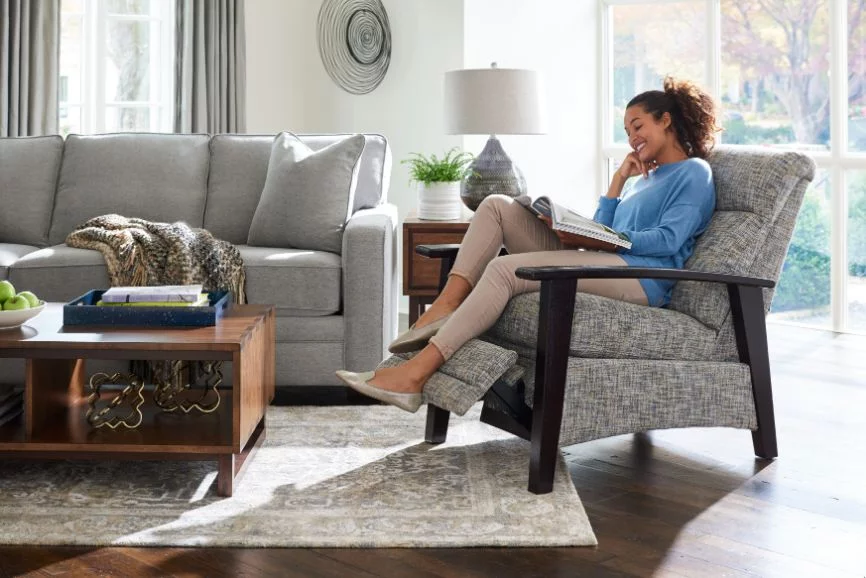 La-Z-Boy's 5-Year Comprehensive Service Plan
In addition to the manufacturer's warranty, as described above, La-Z-Boy Ottawa/Kingston offers an additional 5-year comprehensive service plan for labour and in-home service.
Further, this plan covers damaged and stained items, in which La-Z-Boy covered the cost of cleaning. La-Z-Boy also provides the parts and services that may be necessary to maintain the proper operation of the product.
The cost of this plan is dependent on the value of the purchased product and comes into effect at the date of delivery.
Read Is La-Z-Boy's Furniture Protection Plan Worth It for more information.
What's Next?
You can now rest assured that the value of your La-Z-Boy investment will be protected.
While only some parts of your recliner chair are guaranteed for life, with proper care and treatment, your La-Z-Boy recliner has the potential to provide you consistent comfort for years to come.
So what is holding you back?
If you are in the market to buy a new recliner chair, you are in the right place!
Visit us at one of our local Ottawa or Kingston locations to start shopping today. If you'd prefer, you also have the option to schedule a visit in advance online.
We look forward to helping you find the perfect recliner chair as the newest addition to your home.
Last Edited on June 22nd, 2022
Related Links
5 Best Selling La-Z-Boy Power Recliners
How Much Does a La-Z-Boy Recliner Chair Cost?
Product Info Request
Please provide us with your name and email and we'll get back to you as soon as possible regarding this item.