Are La-Z-Boy Recliner Chairs Guaranteed for Life? A Breakdown of Recliner Warranty
October 26, 2020
Est. Reading Time: 6 Mins
After investing in your La-Z-Boy recliner chair, you may have grown close to it. You watch TV in it, play video games, read books or even sleep in it. You might even go as far as saying that it's become something you cannot live without!
And, because La-Z-Boy recliners are built to last a long time, you and your furniture can grow old together and share memories for years to come…
Ok… maybe you're not that attached to your recliner, but you might still feel like you want to protect your furniture item for as long as you can.
So that begs the question, are La-Z-Boy recliners guaranteed for life?
While our recliners are built with the utmost quality and care, recliners do not last forever, no matter what materials are used.
However, not all is lost. La-Z-Boy can still protect your investment and ensure you get the most comfort out of your recliner chair for as long as possible.
This article will outline what to expect regarding the "limited lifetime" of our reclining chairs, plus explain the La-Z-Boy warranty in general.
In This Article…
What is the "Lifetime" of a La-Z-Boy Recliner Chair?
As mentioned before, La-Z-Boy recliner chairs are built with high-quality materials and craftsmanship, meaning you can rest assured that your furniture is made to last.
That said, recliners often endure regular use and are subject to wear and tear over the years. The average shopper looks to replace their recliner every 7-10 years.
Don't worry, though! It is possible to enjoy your recliner beyond this estimated lifespan. With proper care and treatment, some La-Z-Boy clients have gotten over 20 years of use out of their recliner chairs.
For more information on how to properly care for your La-Z-Boy furniture, take a look at our Furniture Care Tips article.
La-Z-Boy's upholstery products also come with a manufacturer's warranty, which protects the value of your investment by ensuring certain parts and mechanisms are repaired or replaced. It also ensures you get significant use out of your purchase.
This warranty covers multiple aspects of the product, some parts for a lifetime and others for a couple of years.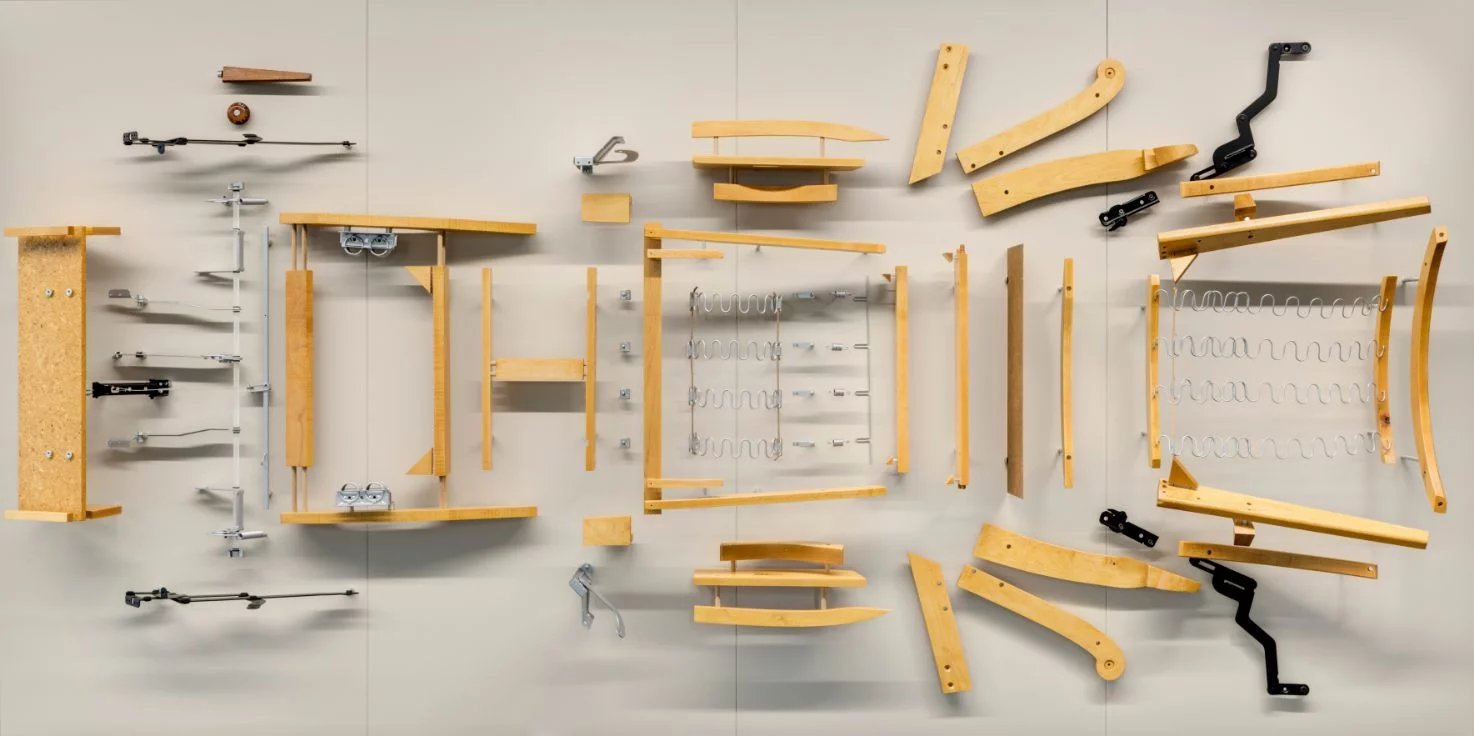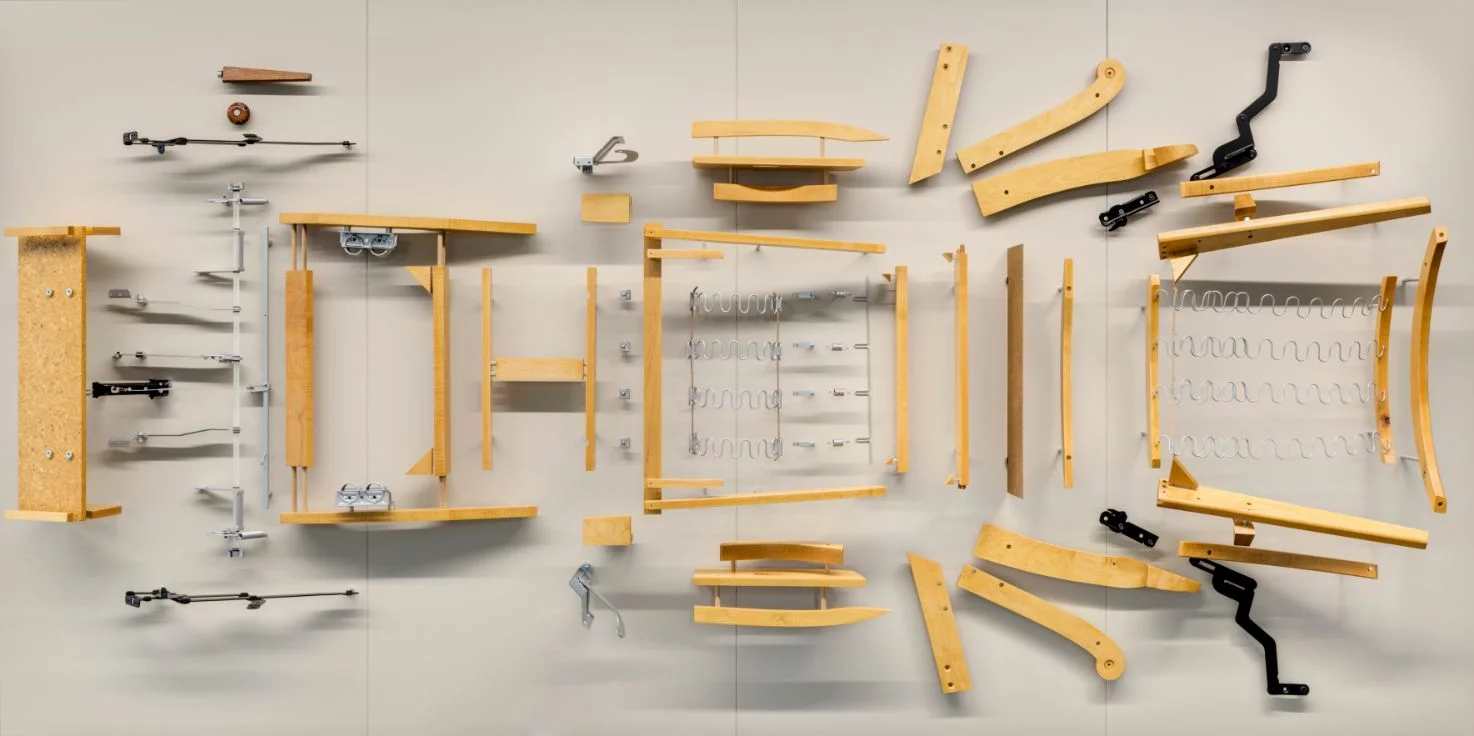 What is Covered for Life?
The La-Z-Boy warranty covers a lifetime of mechanical parts, spring assembly, and frame parts for manual & power recliners covered in fabric or leather.
The frame parts of lift recliners are also covered for life at La-Z-Boy. The mechanism and spring assembly, however, is NOT covered on lift recliner chairs.
For further explanation, the following table clarifies what parts of the recliner frame are covered for life and which are covered for one year…
Items Classified as "Frame"

(Covered for Life)

Items NOT Classified as "Frame"

(Coverage for One Year)

Base – Metal, Swivel, & Wood Bases

Wood Frame Parts

Base – Polished Silver Tone

Decorative Show Wood Drawers, Trim

Decorative Show Wood Legs and Arms

Decorative Show Wood Legs

Metal Arms
These specific parts are covered for life by La-Z-Boy because they are built based on technology and techniques that are made to last. In fact, these parts are stamped by La-Z-Boy and manufactured in Dayton, Tennessee. If you'd like to learn more about where our products are made, check out this article,
If one of these lifetime parts breaks down or malfunctions, we consider this a manufacturing defect, and the responsibility falls upon La-Z-Boy to fix the issue.
If ever you require a lifetime guaranteed mechanism, spring, or frame part that is no longer used in the manufacturing of La-Z-Boy products, we will provide you with a credit to replace your recliner chair with a newer model.
Requirements for credit:
Must be the original purchaser of the product.

Must be able to provide original receipt of purchase.

The damage must be deemed a manufacturing defect, and La-Z-Boy can no longer supply the required part.
The limited lifetime warranty offered on specific La-Z-Boy parts is considered unique in the industry. When other furniture manufacturers offer a "lifetime warranty," this typically means coverage for 5-10 years.
In the case of La-Z-Boy, however, we truly mean a lifetime. That means you can confidently grow old in your La-Z-Boy recliner if everything remains intact and replacements are not too severe.

Why Are Some Parts NOT Covered For Life?
Although La-Z-Boy recliners are built to last, some aspects of the chair are prone to more destruction over time than others.
For example, our recliner mechanisms are built with durable metal, which is meant to withstand a repetitive reclining motion. Foam, on the other hand, can only take so many years of cushioning before it begins to lose resilience naturally.
Fabric is another primary example of a material that cannot be covered for life, given that fabric is made of woven fibres that are expected to wear down over time. Depending on the type of fabric, some are expected to last longer than others.
The same factor is considered regarding leather. Although leather lasts longer than fabric, it still wears out over time due to fading, peeling or cracking.
When talking to a La-Z-Boy design consultant, they might recommend different fabric choices to prolong the use of your chair before it naturally begins to wear. Depending on your situation, a consultant may suggest a more durable fabric because a regular fabric will wear down much quicker with such constant motion.
The following table breaks down the limited coverage of certain parts, whether one year or three years.
Covered for One Year

Covered for Three Years

Labour

Foam Resiliency

Regular Fabric & Leather

Electrical Components for

Power Recliners

Lift Mechanism & Spring Assembly for Lift Recliners

iClean Fabric

for Specific Stains Only (see article for more details)
So What's the Catch?
The warranty sounds pretty good, right? Especially the parts that are covered for life.
Yes, you are promised to replace certain recliner parts for a lifetime, but it is important to know the extra costs you may encounter when using the La-Z-Boy warranty plan.
While the mechanism, spring assembly, and frame parts are covered on manual and power recliner chairs, after one year, there are shipping and handling fees for these parts at the time of replacement.
Further, labour is not covered by a warranty after one year. After one year, if labour is required in the repair or replacement of damaged parts, this will come at an additional cost.
In fact, some replacements might be just as expensive as purchasing a brand-new furniture piece. If you want to learn more about Repairing or Replacing a Furniture Item, take a look at this article.

Cashing in Your Warranty and Replacing Your Chair
So now that you understand what is covered by warranty, you may ask yourself: what happens when you need a new part and repair?
If you need to replace or repair a part covered by warranty, La-Z-Boy is here to help. By contacting the La-Z-Boy service department, they will quickly track down the part necessary for repair.
Once the part is received at a local warehouse, you can pick up the part and repair the damage yourself or a La-Z-Boy service technician can perform the repair right in your home.
Some repairs are simple, in which many La-Z-Boy clients prefer to do the repair themselves and save on a potential labour fee. In other scenarios, the repair may be more complex and require expertise. This is typically the case, especially when it comes to mechanical parts.
Although most issues can be resolved on-site, for more complex problems or frame-related concerns, we may need to take the recliner chair to a La-Z-Boy warehouse for service.
Whichever way, the La-Z-Boy team will ensure that the repair of your recliner chair goes smoothly.
*It is important to note that the service department is currently experiencing higher call volumes than usual, which they are currently working on fixing. As a result, it may take longer than usual to communicate with us.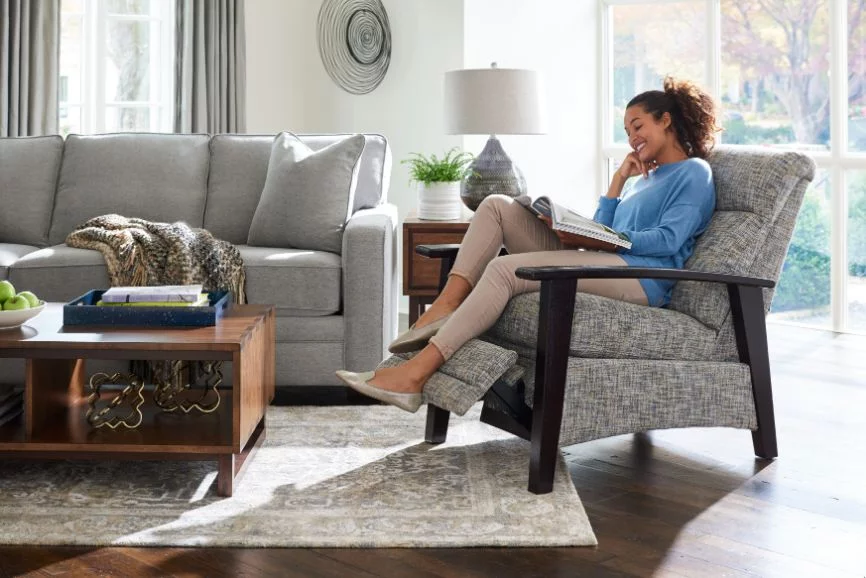 La-Z-Boy Ottawa & Kingston's Five-Year Extended Protection Plan
In addition to the manufacturer's warranty, as described above, La-Z-Boy Ottawa/Kingston offers an additional 5-year comprehensive service plan for labour and in-home service.
Further, this plan covers damaged and stained items, in which La-Z-Boy covered the cost of cleaning. La-Z-Boy also provides the parts and services that may be necessary to maintain the proper operation of the product.
The cost of this plan depends on the value of the purchased product and comes into effect at the delivery date.
To learn more about if La-Z-Boy's Furniture Protection Plan is Worth It, take a look at this article.
What's Next?
While only some parts of your recliner chair are guaranteed for life, with proper care and treatment, your La-Z-Boy recliner has the potential to provide you with consistent comfort for years to come.
So what is holding you back?
If you are in the market to buy a new recliner chair, you are in the right place!
Visit us at one of our local Ottawa or Kingston locations to start shopping today. If you'd prefer, you also have the option to schedule a visit in advance online.
Our La-Z-Boy team is always eager to lend a helping hand, so do not hesitate to ask any questions when in-store or after your buying journey is over.
We look forward to helping you find the perfect recliner chair as the newest addition to your home!
Related Links
How Much Does a La-Z-Boy Recliner Chair Cost?
Recliners: The Definitive Buying Guide
Top 7 La-Z-Boy Power Recliner Questions Answered
Product Info Request
Please provide us with your name and email and we'll get back to you as soon as possible regarding this item.