La-Z-Boy Services
As a full-service La-Z-Boy Gallery dealer in Ottawa and Kingston, La-Z-Boy offers a number of client services including:
Service department
What do you do when something goes wrong with your furniture? Whom should you contact when there's a service issue? In keeping with our mission towards building "Customers For Life," La-Z-Boy Ottawa & Kingston has developed an in-house service department. The department includes our service coordinators, logistics & operations and our fully trained technicians.
Our technicians are fully mobile. When there's a problem, a technician may visit your home and repair the item. You don't have to bring your recliner or chair to us; we'll come to you. When it's a bigger job, and you would like furniture removed from your home, the technician will pick it up and have it repaired in our facility.
Many of our warranties and protection plans cover a variety of service calls; but even if your recliner has gone beyond the warranty period, and requires service, our technicians are available on a fee-for-service basis. And with one of the strongest brands in the market, the service department is your one-stop shop for any parts you may require.
Contact us: Email or submit a service ticket online.
If you would like to talk to one of our representative you can call 613-749-0001 OR 1-866-684-0561 to get in touch with our service department.
Hear What Our Customers Have To Say
I'd like to commend La-Z-Boy's customer service for the efficiency and professionalism that Mirium found the exact part I needed for my E-recliner... Within 5 minutes, Mirium had the correct part ordered and shipped to my home. Thank you La-Z- Boy and especially Miriam
Rick from Ottawa
Warranty
There is a lifetime warranty on La-Z-Boy furniture frames.

Most parts have a 1-3 year warranty.

Covers (fabrics and leathers) have a one-year warranty.

Labour has a one-year warranty.
Learn more about La-Z-Boy's parts and warranty information or read our blog article Are La-Z-Boy recliners guaranteed for life? A breakdown of our recliner warranty.
For more extensive coverage options you can purchase the La-Z-Boy Ottawa/Kingstons Furniture protection plan.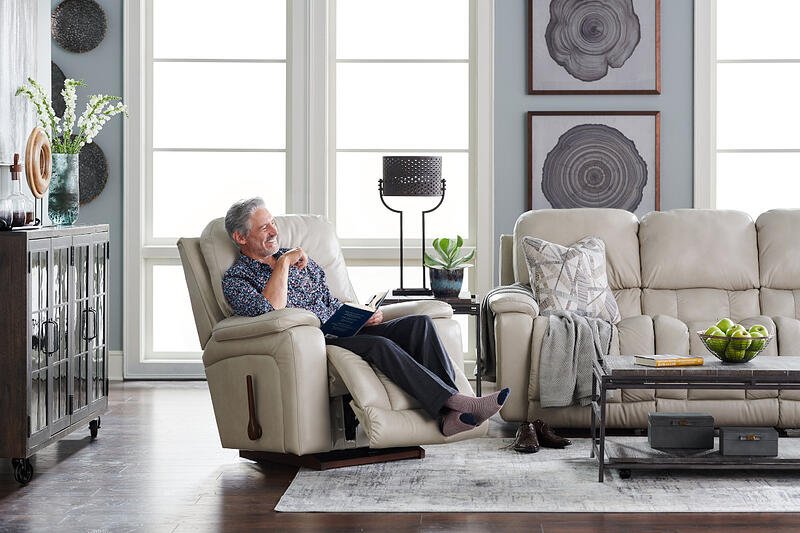 Furniture Protection Plan
La-Z-Boy Ottawa/Kingston provides coverage options extending beyond the manufacturer's warranty.
Instead of one year, we offer a 5-year comprehensive service plan for the labour parts and in-home service.
La-Z-Boy Ottawa/Kingston's protection plan is a five-year plan valid from the date of furniture delivery. If the furniture covered by this plan becomes damaged or stained, and you are not able to remove the stain yourself, La-Z-Boy will cover the cost of cleaning. La-Z-Boy will also provide the parts and services that may be necessary to maintain the proper operation of the product. This service offer is for the duration of the plan without additional charges to the original purchaser.
To learn more about our protection plan watch the video or check out Is La-Z-Boy's Furniture Protection Plan Worth it?
Schedule your order delivery online!
My Orders
Once your order arrives at our warehouse distribution centre, you will be notified that it is available for pickup or delivery based on which option you chose at the time of order (yes, you can still change this, by simply calling us at 613-749-0001). When scheduling your order, if there is an amount still owing, this will be collected online, and you can select a delivery date for your area.
La-Z-Boy Furniture Delivery Service includes:
48 hr call before the scheduled delivery, where we'll confirm the delivery address and contact number.

24-hr call before your delivery date with a 2 hour time window.

Delivery includes stairs to the second floor.

The delivery team will unpackage, inspect & set up your delivered furniture, including power chairs and sofas. The team will make sure the furniture is operational and guide you through the process to your satisfaction.

Our delivery team will move an existing piece of furniture somewhere else, such as to your basement or garage. (within reason)

Furniture removal from the home is also available for an old unit. Read the article:

What to do with old furniture

for other options on how to find a home for your 'old' stuff!

The delivery team takes photos of all deliveries for quality assurance for your protection. Yes, it's 'ok' if you want to get in on the picture!

Every La-Z-Boy Driver has had a Criminal Record check.

Warehouse pick up is also available by appointment only.
Learn more about our delivery and pick up services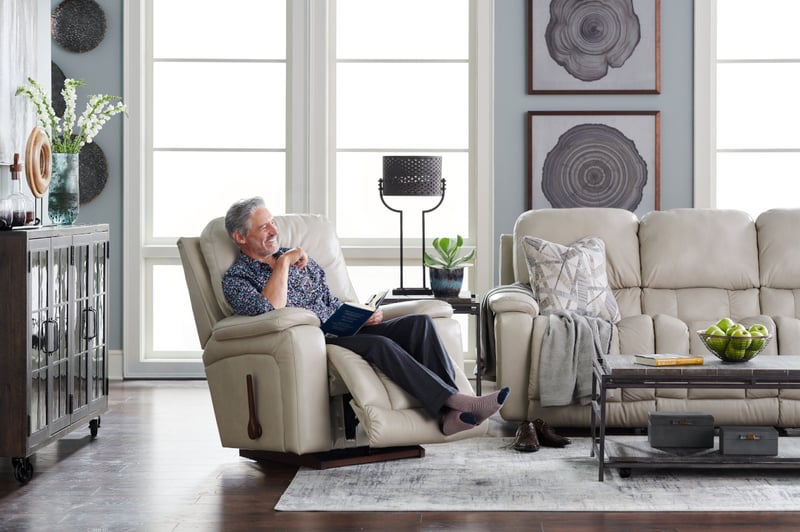 Design Services
Great design inspiration doesn't usually happen in isolation. It takes a team – you and a knowledgeable La-Z-Boy design consultant.
Questions about your living room decor? La-Z-Boy is more than just comfortable and stylish furniture, it's a home décor store. Our qualified interior designers provide free in-home design services for your living room, family room, dining room & bedrooms.
Get the room of your dreams with FREE Design Services.
From small style updates to complete transformations, our expert designers will guide you through every step.
You'll feel confident because we use the latest digital tools to help you visualize how your new room will look. Just call your nearest store to discuss a free In-Home Design appointment.
No project is too big. Plan an entire room or choose colours and accents with our help.
Learn more about our design assistance program.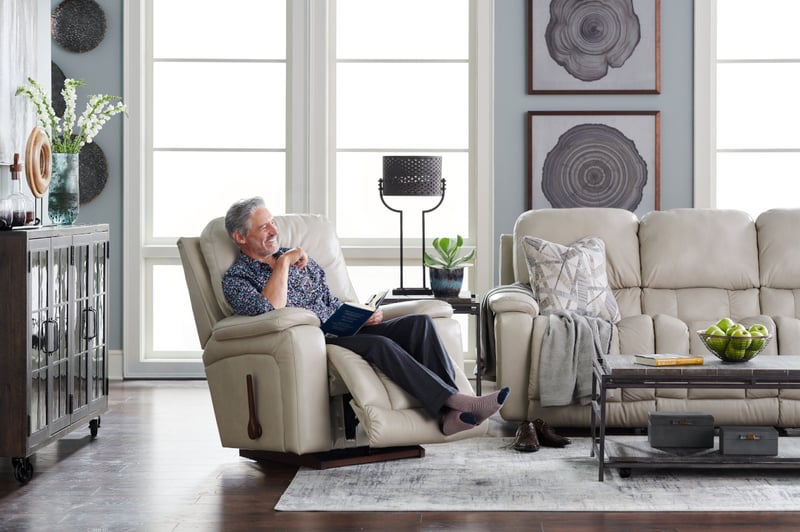 Furniture Financing
La-Z-Boy offers a variety of financing programs for different needs. With plans including no interest, no payments, and no interest, equal payments, clients have options that can make getting the room you want now, more affordable. Breaking up a large purchase into smaller, more affordable monthly payments. Purchase big-ticket items sooner and pay less interest than a traditional credit card with our promotional financing rates.**
Product Info Request
Please provide us with your name and email and we'll get back to you as soon as possible regarding this item.