What are the Best Upholstery Fabrics for the Environment?
January 8, 2021
With the climate change crisis on the rise, we are all becoming more environmentally conscious. In turn, sustainable and eco-friendly products are not only appreciated but expected by us consumers.
As many industries adapt to this expectation, sustainability efforts are no longer a niche! In fact, eco-friendly initiatives are becoming the norm offered by many companies.
For example, we have seen the fashion industry take major strides towards reducing their carbon footprint. But what about the furniture industry?
It is no secret that many furniture textiles are made using chemicals and other environmentally unfriendly substances in order to increase functionality and durability. But not to worry, because times are changing!
We are starting to see sustainable and environmentally friendly fabric options offered in the furniture industry.
If you are looking to make more eco-conscious decisions as a consumer, specifically when shopping for furniture, you are in the right place.
This article will inform you about what makes a fabric sustainable, a list of environmentally friendly fabrics to look for, and more information about the Conserve Fabric offered at La-Z-Boy.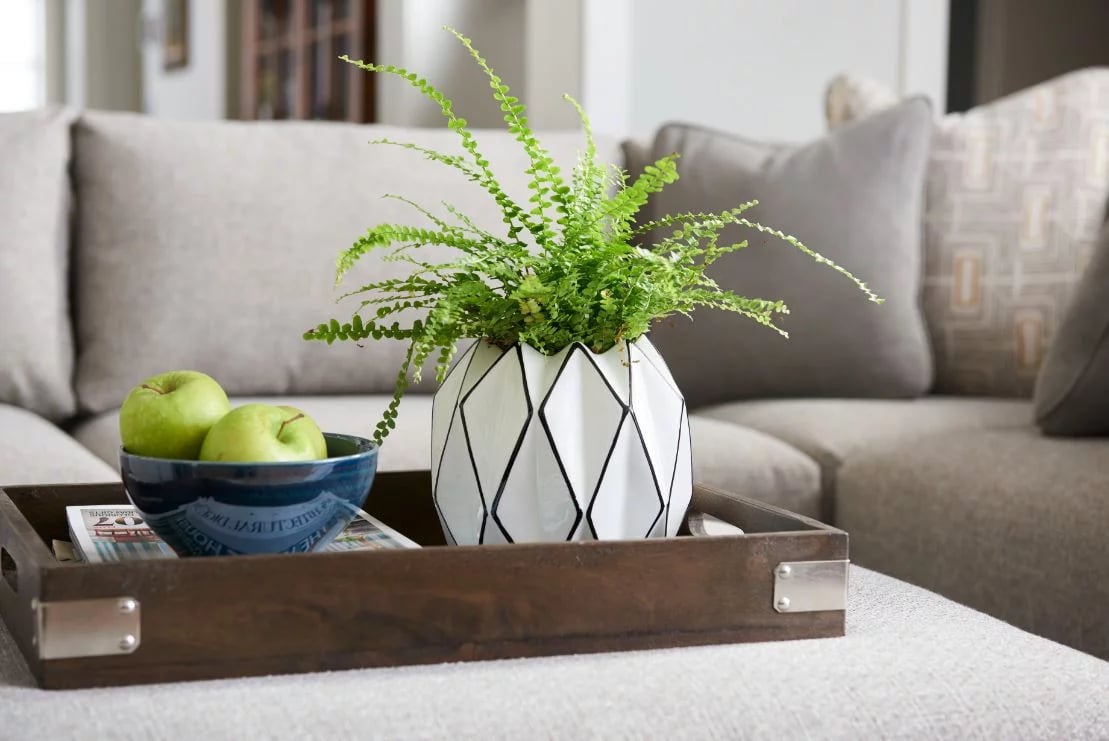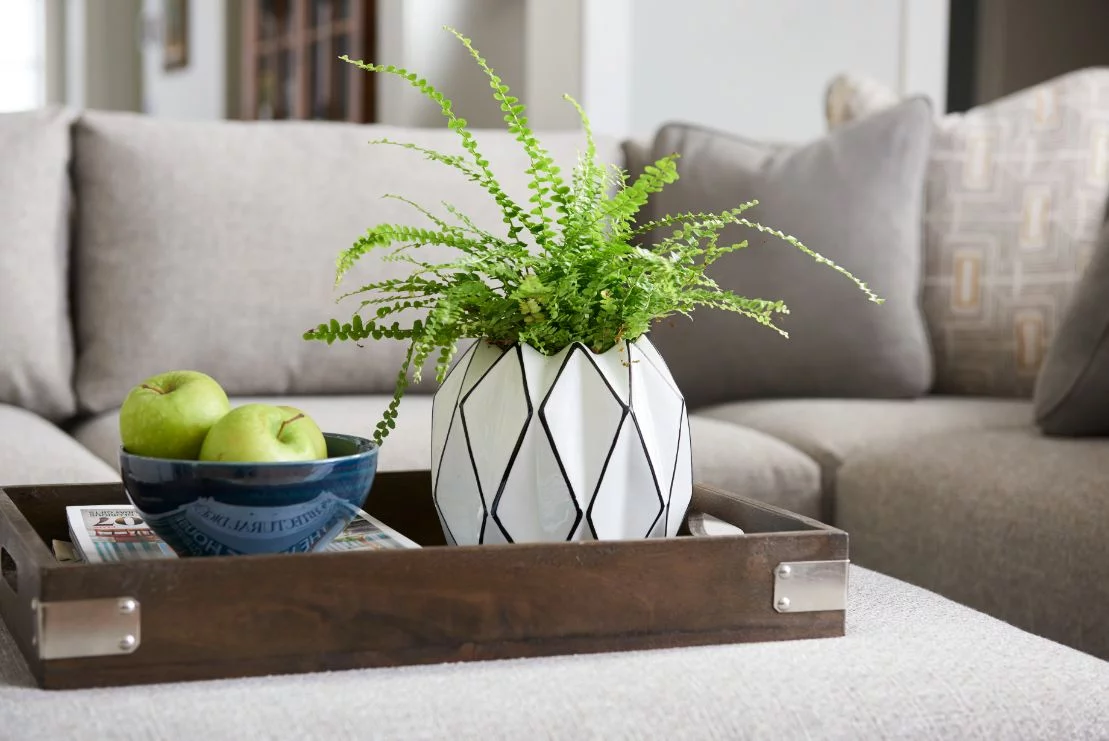 What makes a fabric sustainable?
There are several factors to consider when determining whether or not a fabric is sustainable and environmentally friendly.
Is the fiber sourced from natural materials or is the fiber man-made with synthetic materials?
The resources required to create the fiber and whether they are renewable
Pay attention to the amount of water, pesticides, land, energy, carbon dioxide, and fossil fuels used in the making of the fabric.
The process of turning the fiber into yarn
Does it use harmful chemicals? How are they disposed of? Does it use large amounts of energy?
The longevity of the fabric
Does the fabric last over time?
The end-life of the fabric
Is the fabric biodegradable?
1. Organic Cotton
Organic cotton is made from natural fibres without the use of pesticides or chemicals. In addition, organic cotton is biodegradable.
The only drawback to organic cotton is that it requires a lot of water in the making of its fibres and fabrics.
2. Lending Tencel
Lending Tencel is also made from natural fibres. In fact, lending Tencel is derived from sustainably harvested wood and raw materials. Further, lending Tencel is anti-bacterial.
Compared to organic cotton, lending Tencel requires significantly less water in the making of its fibres and fabrics.
A drawback to lending Tencel fabrics is that it requires chemical processing in order to turn the fibres into fabrics. Unfortunately, this is a toxic process for the environment.
3. Hemp
Hemp is a natural fibre that requires no chemical processing in its making. Like lending Tencel, hemp requires the use of less water than organic cotton. Moreover, hemp is biodegradable.
4. Conserve Fabric Offered at La-Z-Boy
At La-Z-Boy, we value the planet and the environment. With this, we have found a way to value sustainability without sacrificing comfort.
We offer an eco-friendly conserve fabric option which is available on most upholstery products. The La-Z-Boy conserve fabric is made from recycled water bottles.
Step One: The water bottles are recycled at a local recycling facility.
Step Two: The bottles are sorted, washed, and chopped into flakes.
Step Three: The flake is blended, melted, and turned into a chip.
Step Four: The versatile fibers are extruded from the recycled chip.
Step Five: The fiber is used to conserve the Sustainable Fabric.



These high-quality fabrics are soft and durable offered in a wide range of colours and patterns. With conserve fabric, you will never have to choose between style and sustainability.
What's Next?
With all of these environmentally friendly options available, your mind and conscience can now be at ease. You can be confident that your next furniture purchase will not be harmful to the planet.
So with that being said, why not start shopping today?
Visit us at a local Ottawa or Kingston La-Z-Boy location to start browsing our wide range of furniture today. If you'd prefer to plan ahead, schedule your visit online.
We look forward to helping you find the perfect furniture and even better, helping you select stylish upholstery from our conserve fabric options.
Last Edited On June 17th, 2022
Product Info Request
Please provide us with your name and email and we'll get back to you as soon as possible regarding this item.