CHEO Dream Home 2020: Furnished by La-Z-Boy / Designed by Tanya Collins
September 25, 2020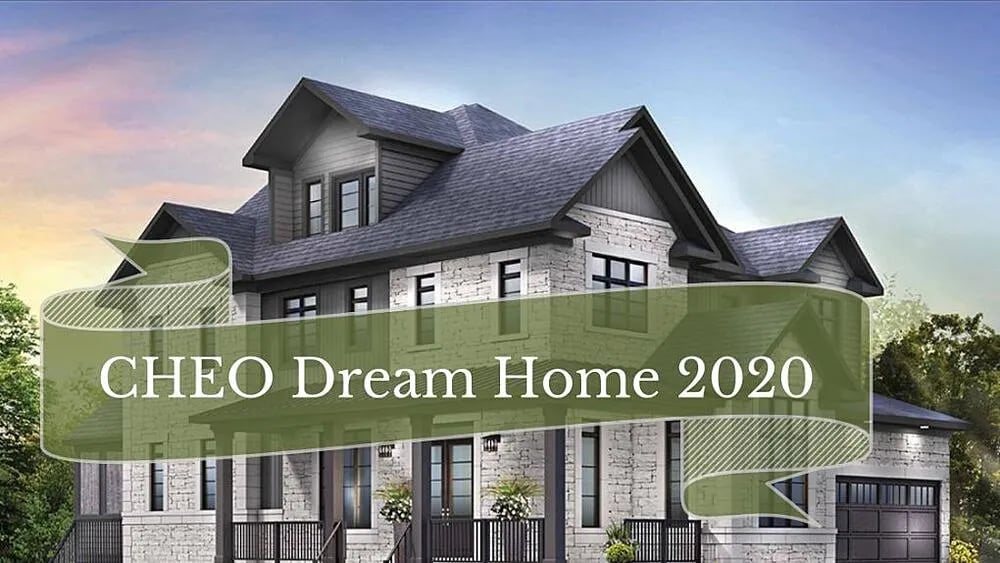 What is the CHEO Dream Home?
Every year the Children's Hospital of Eastern Ontario (CHEO) offers the chance to win the Dream of a Lifetime. That dream is to live life comfortably in a Dream Home furnished by La-Z-Boy and designed by Tanya Collins!
The CHEO Foundation has partnered with Minto Communities to create a gorgeous Dream Home, this being the grand prize of the CHEO Lottery.
La-Z-Boy is proud to furnish the Dream Home annually, and this year is no exception.
Our very own Merchandising Director, Cecile-Panet-Raymond, has worked side-by-side with CHEO and this year's home designer, Tanya Collins, to transform a house into a 'Dream Home' by filling it with quality, comfortable, and stylish La-Z-Boy furniture.
By purchasing a ticket in the lottery draw, you are not only giving back to your community by supporting a local cause, but you are also creating an opportunity to transform your life.
The winner of the draw will be handed the keys to a brand new home that is fully furnished and decorated.
It doesn't stop there. In addition, the winner will be rewarded $100,000 cash, a brand new infinity car, house cleaning for a year, and gift cards to both Farm Boy and Canadian Tire worth thousands. What more could you ask for? To keep the excitement going, the winner will also receive tickets to a CFL Redblacks game and full event passes to RBC's Ottawa Blues Fest.
The proceeds raised by the community will go towards high priority needs in the hospital. Last year, over $5 million was equally distributed among all departments covering a wide range of hospital expenses. Everything from equipment to research costs gets supplemented by the money raised from the lottery.
This Year's Dream Home: The Bohemian
Located in Manotick, this year's Dream Home embodies the ambiance of its natural surroundings.
At 4,700 square feet, the home sits on a large corner lot overlooking a beautifully landscaped pond. The exterior takes on the charm of Manotick as it is built with grey stone, a stunning wrap around porch, and grand beaming columns.
While eye-catching on the outside, the interior of the home does not fall short. The Bohemian serves as the perfect Single Family home offering 4 spacious bedrooms and 4.5 bathrooms.
Tanya Collins, this year's interior designer, has successfully turned such a massive space into a warm and inviting place to live.
More than ever, people appreciate the comforts of home. Tanya wanted this year's dream home to reflect that while also playing into the resurgence of earthy palettes found in modern home design.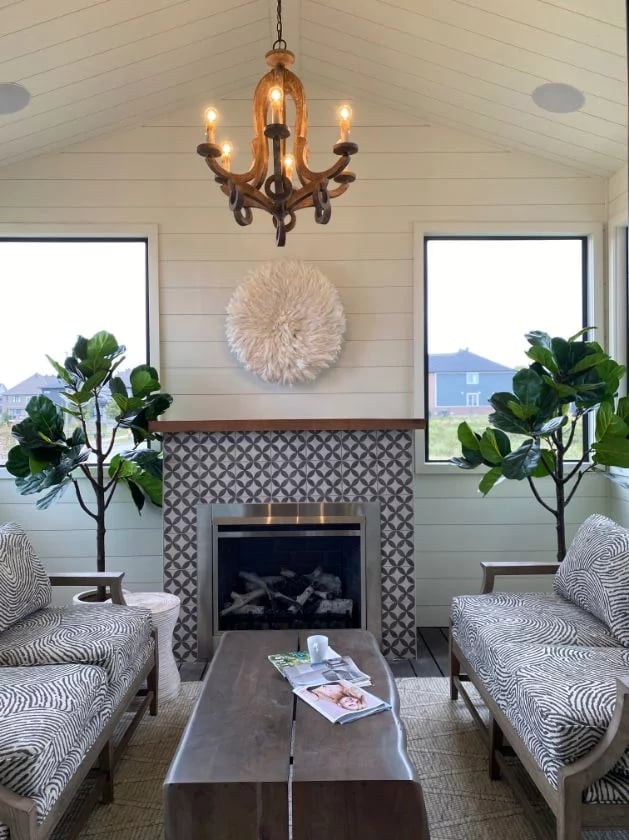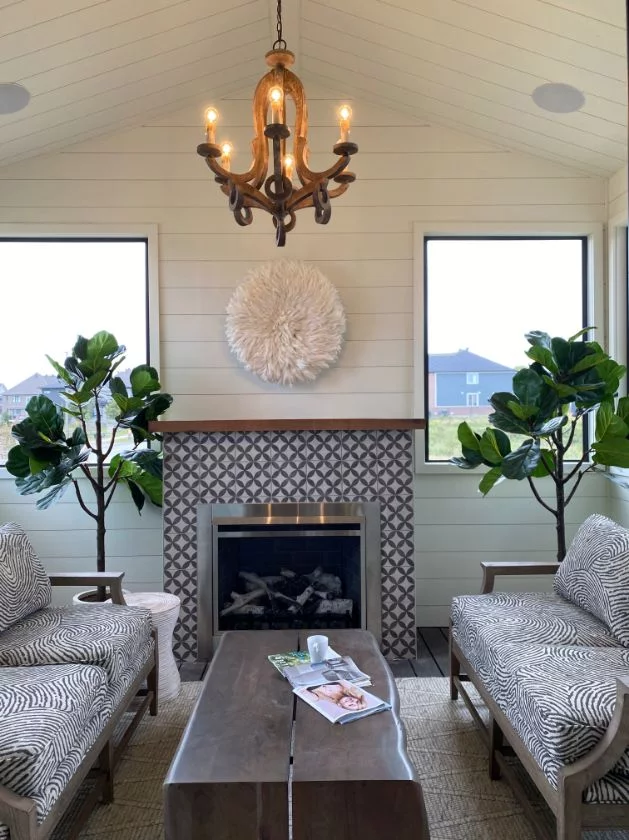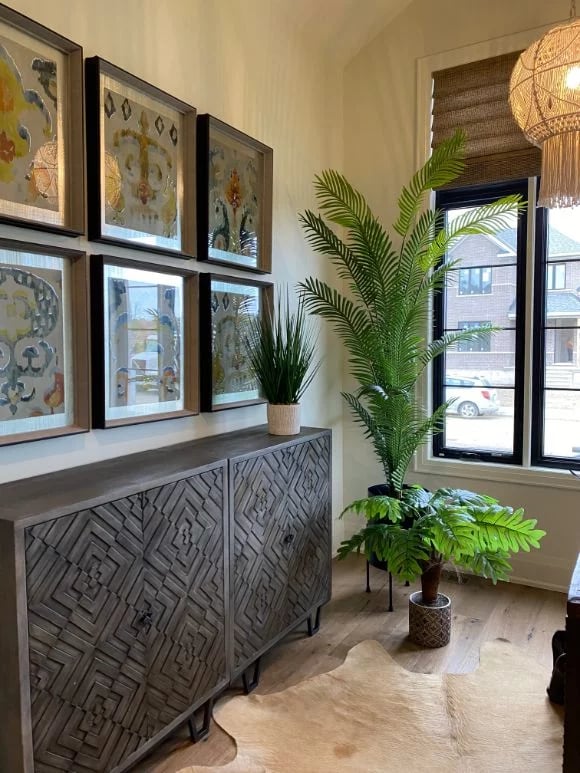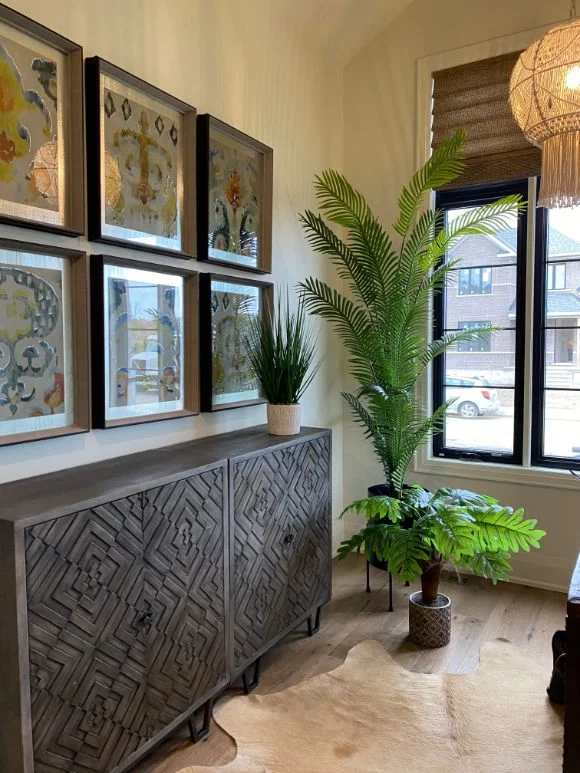 This year's design is described as Bohemian Chic as it portrays many natural elements while also incorporating global influences. With the layering of multiple patterns and textures, this style abandons minimalism and instead takes on an eclectic feel allowing personality to enter the space.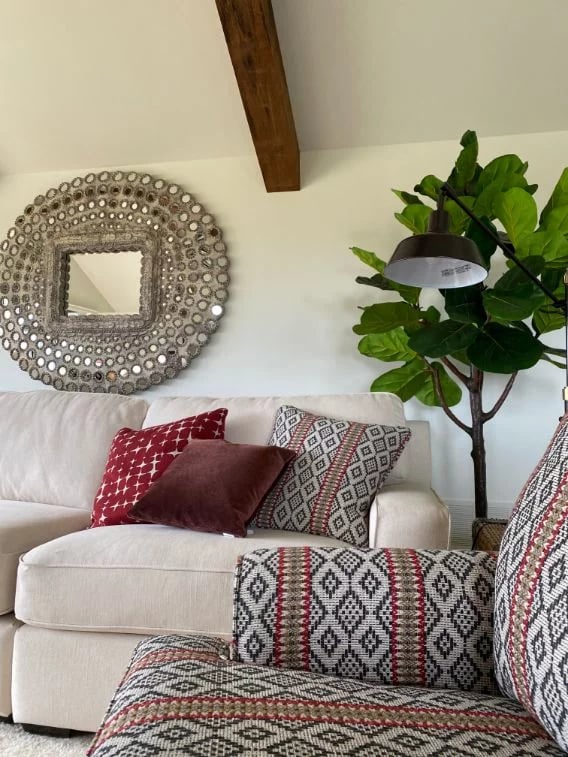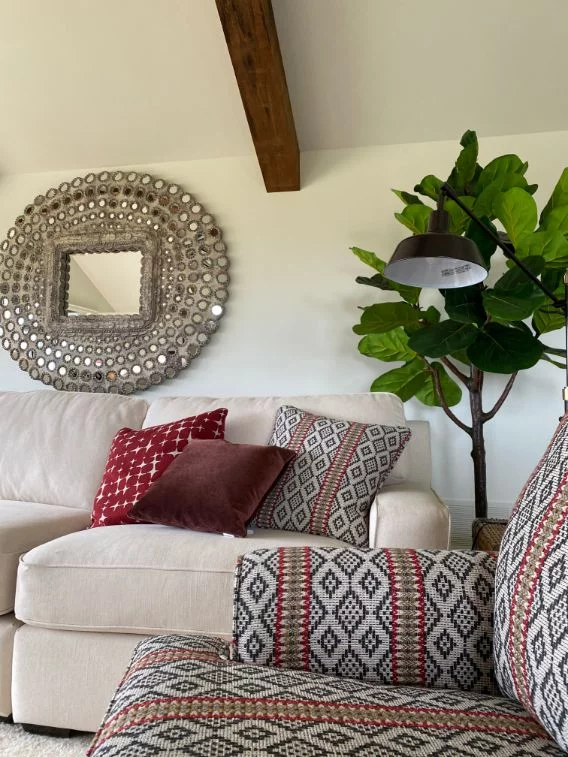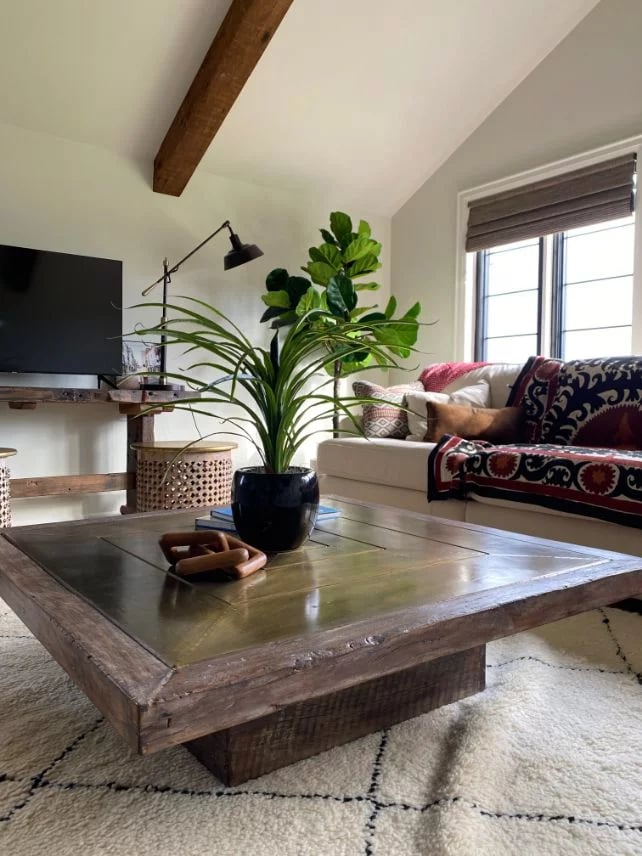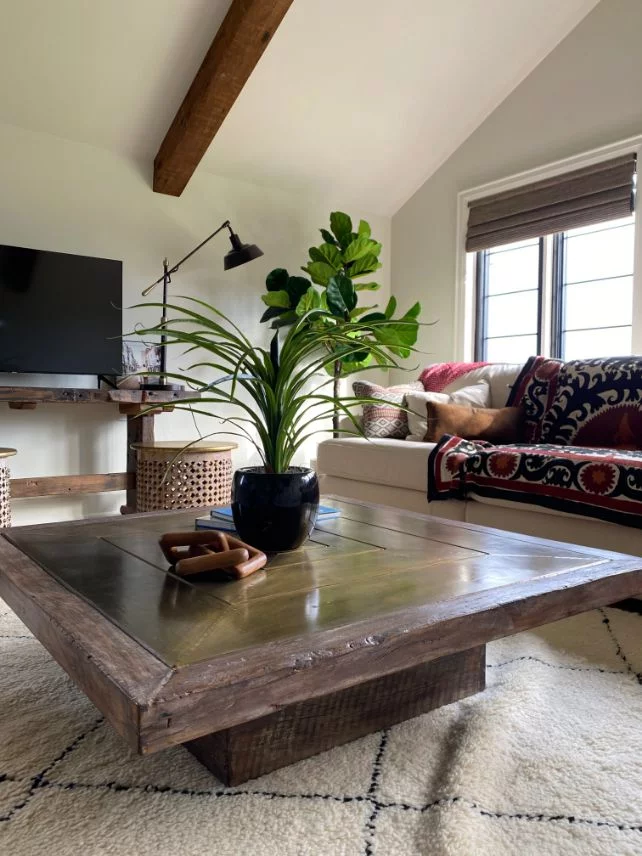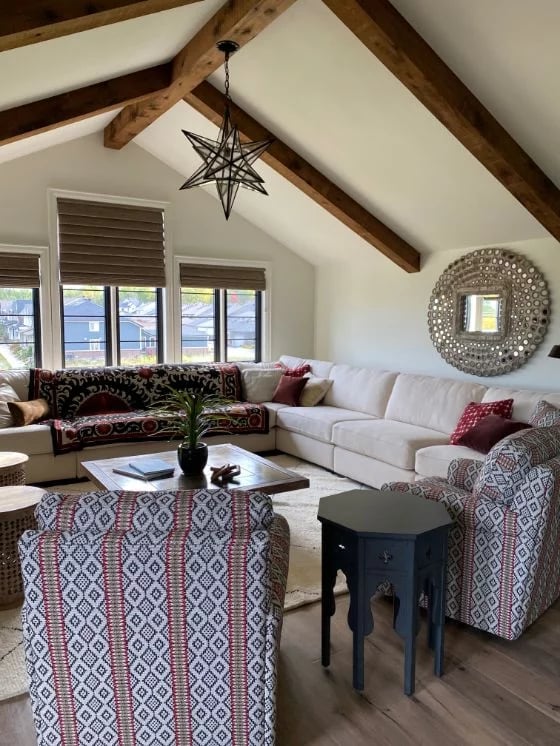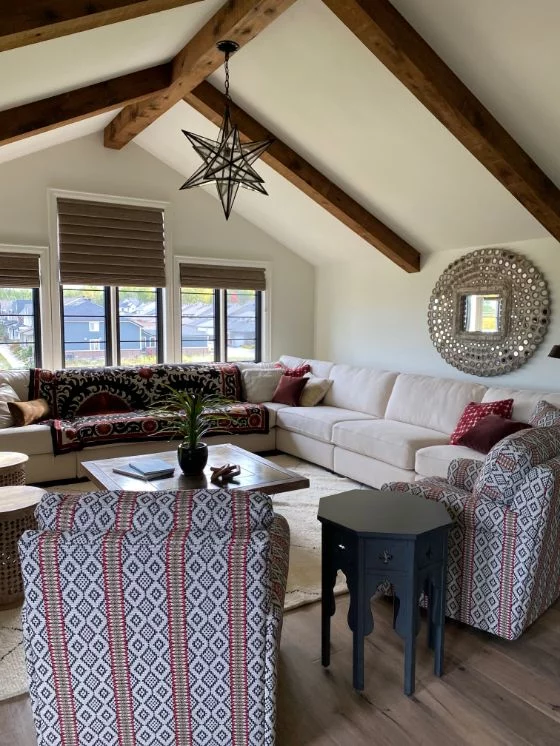 Throughout the home, this Boho aesthetic comes to life in the wood tones, accents of green in the plants, and rustic matte finishes. A combination of hand-crafted elements paired with modern and quirky wallpapers gives the home a sophisticated yet organic feel.
According to Minto, this year's design is one that "encourages you to fill your home with things that bring you joy".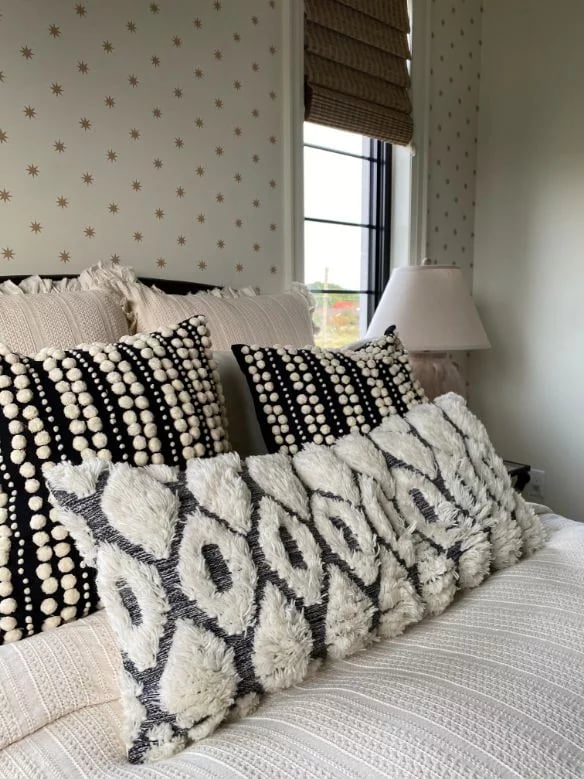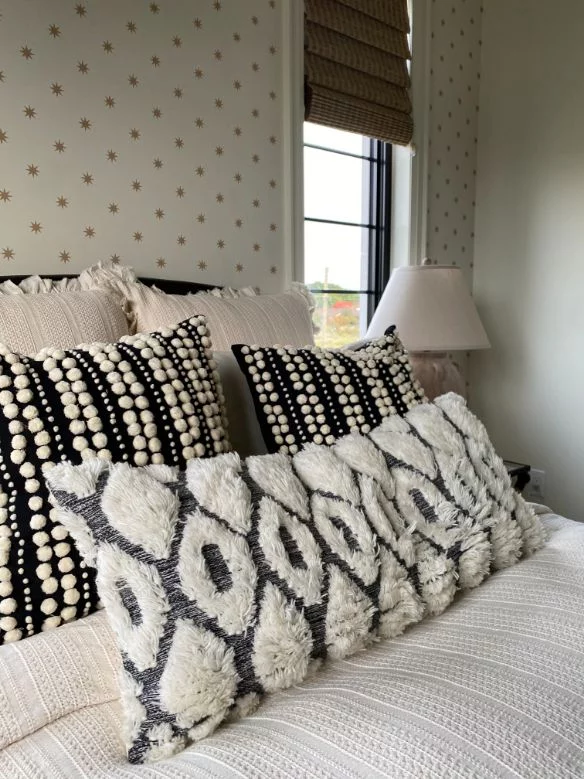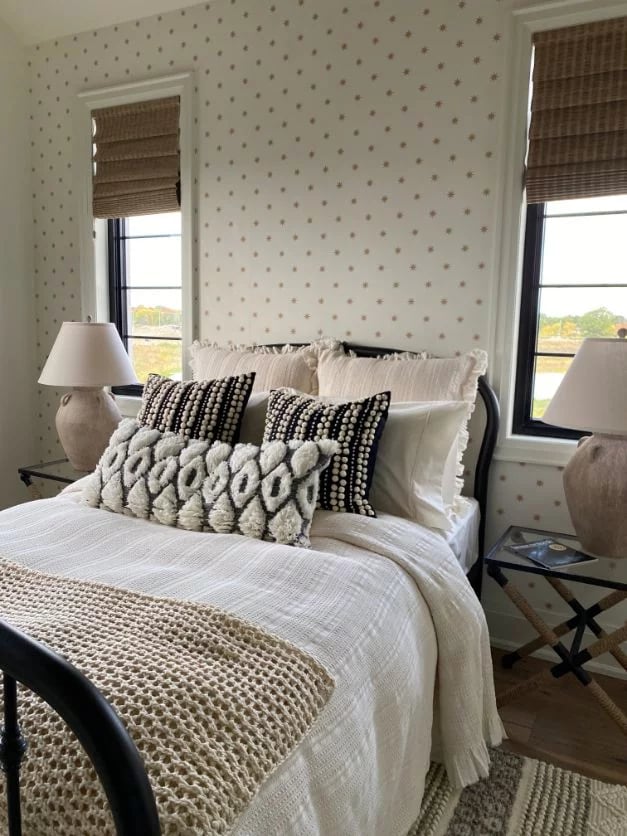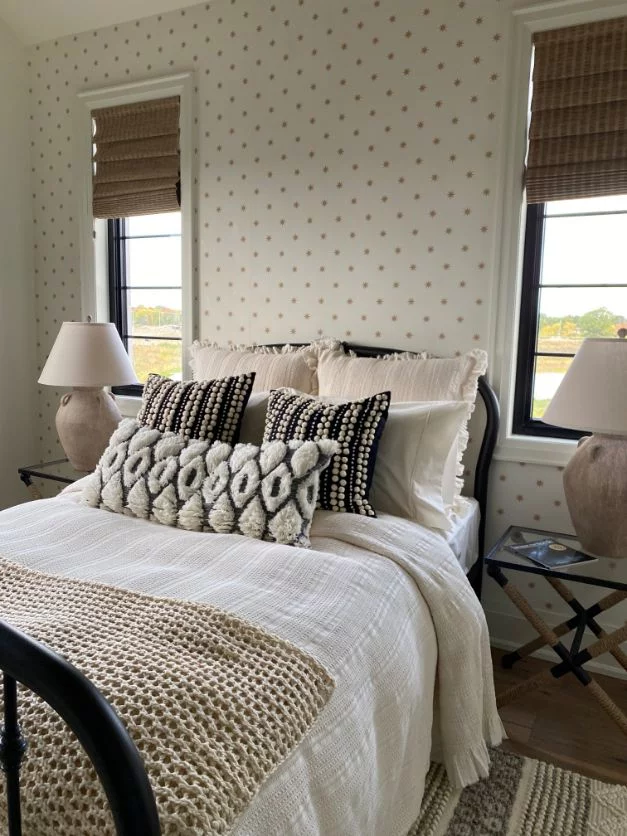 Dan Champagne, Vice President of CHEO's Development and Corporate Relations, is especially excited to reveal this year's home. "Every year we find ourselves saying: okay, this is my favorite one," and this year is no exception for Dan.
More About Interior Designer Tanya Collins
Tanya Collins is the talented designer of this year's Dream Home.
With experience decorating homes for over 18 years, Tanya is an established interior designer in Ottawa with her own business called Tanya Collins Design.
Tanya has worked with CHEO and La-Z-Boy on designing the Dream Home for the last 3 years. Her previous models were titled 'Creek Side' and 'Hamptons'.
The Dream Home is a project that Tanya looks forward to each year as it allows her to have a creative free-range. CHEO and Minto grant her the opportunity to create a vision that is entirely hers and bring it to life with La-Z-Boy furniture.
"Every year I try to do something dramatically different from the year before. I try to challenge myself to create a design that nobody could predict." – Tanya Collins
In this year's Dream Home, Tanya enjoyed developing several rooms in the home. She draws attention to the Powder Room, which takes on a Moroccan feeling as you are surrounded by beautiful wallpaper, Terracotta tile, and a large star-shaped pendant. "It feels like you are transported into a different space".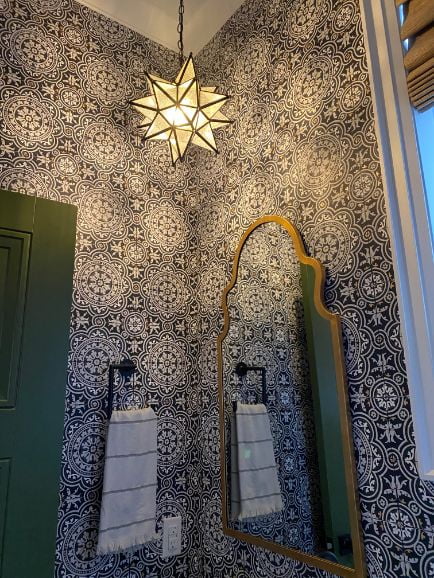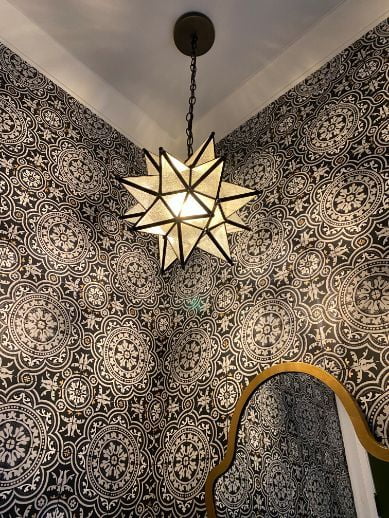 Tanya also draws attention to the open concept kitchen as a great gathering space. The use of tile that resembles an old brick adds a lot of character to this room.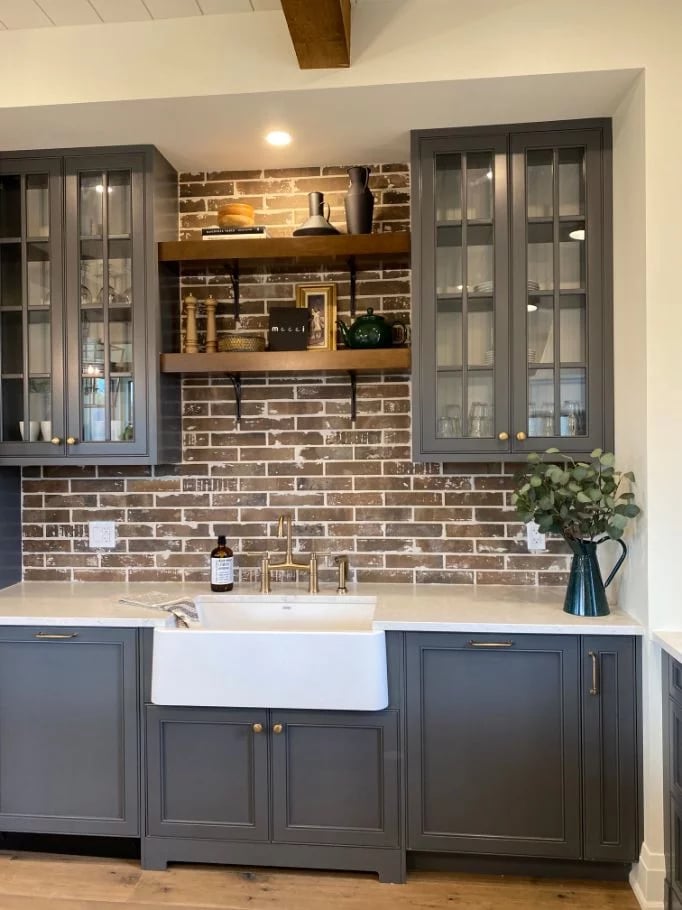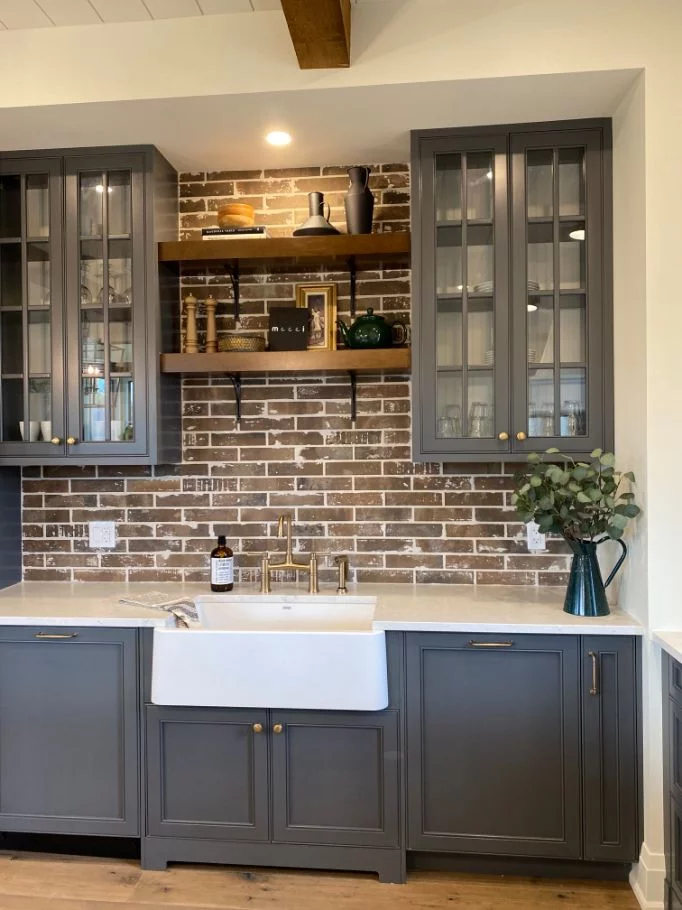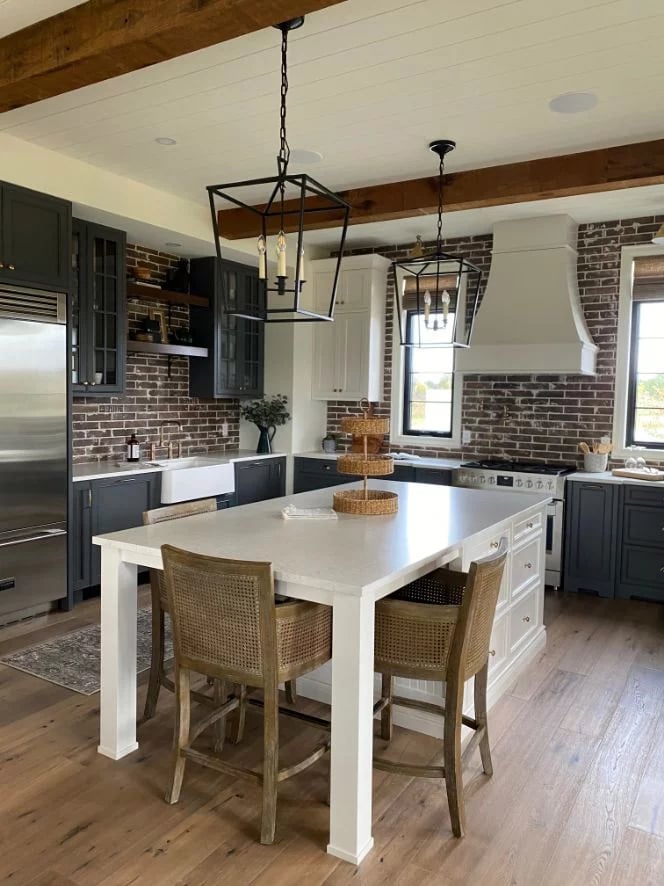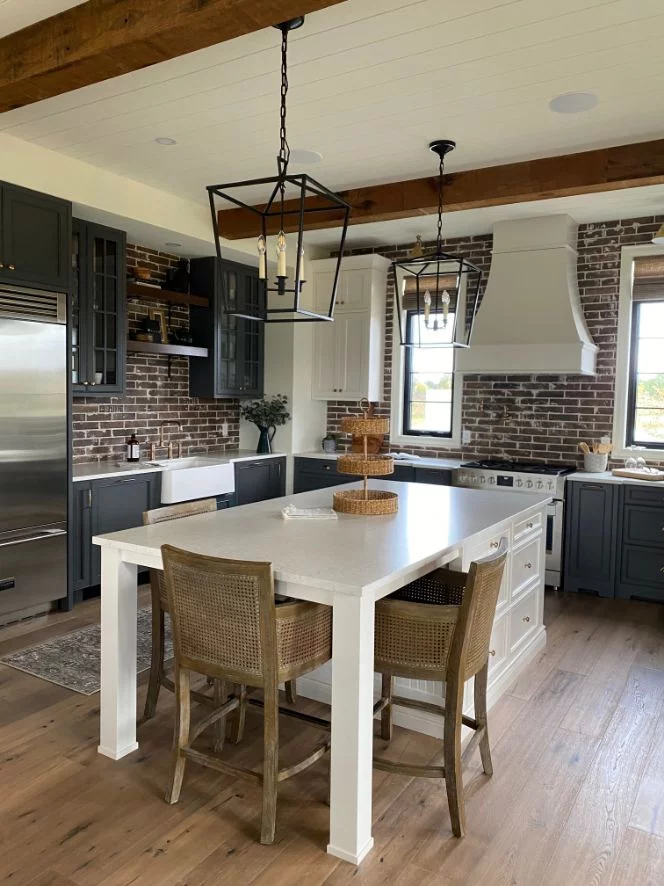 Tanya is known for her creative use of light fixtures. This year, Tanya really sets the mood and tone in the dream home with her placement of statement light fixtures. Everything from wicker styles, caged lantern lights, to star-shaped pendants, Tanya's choice in lighting brightens the space in more ways than one.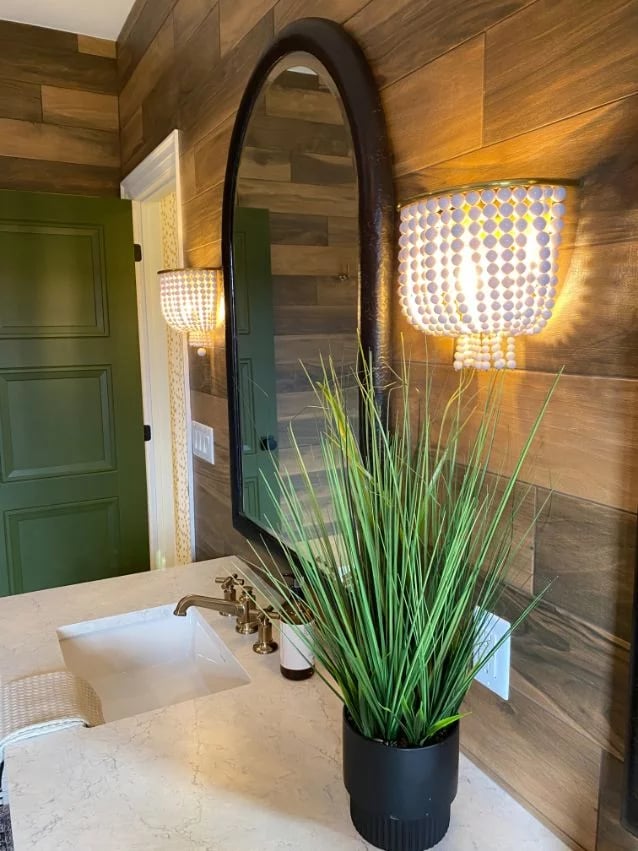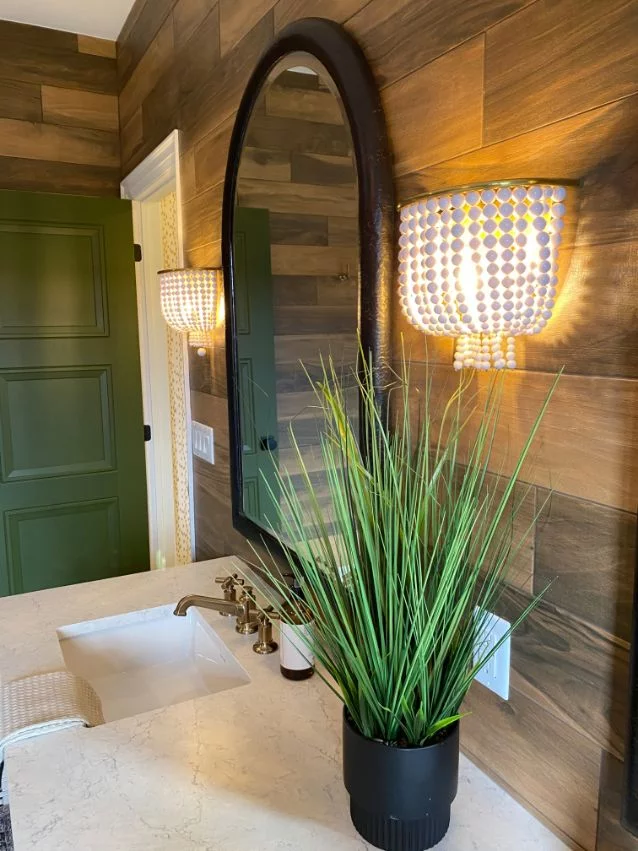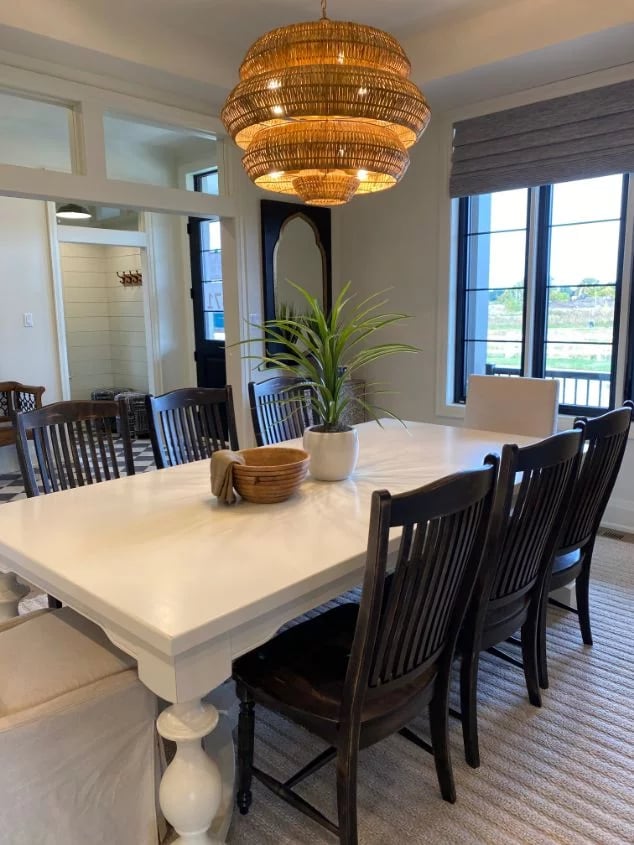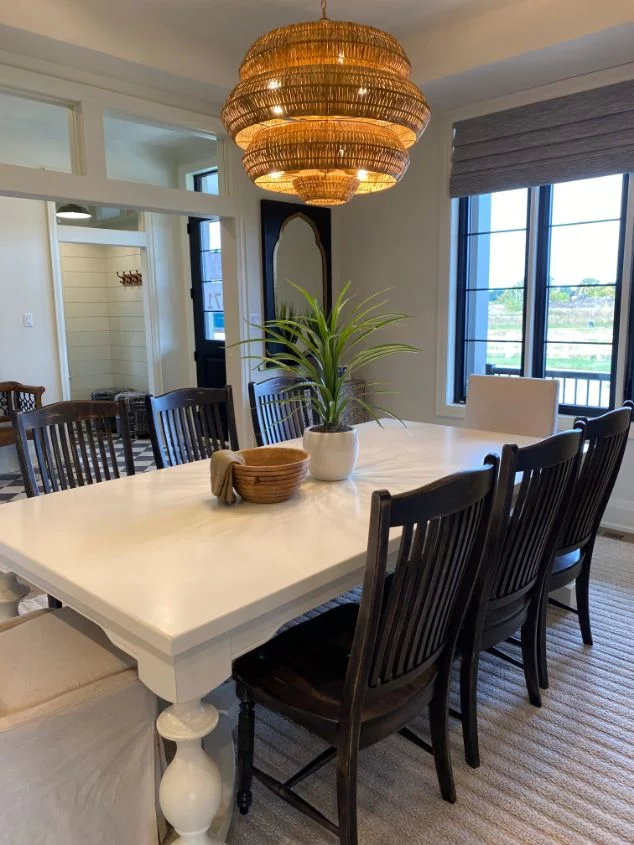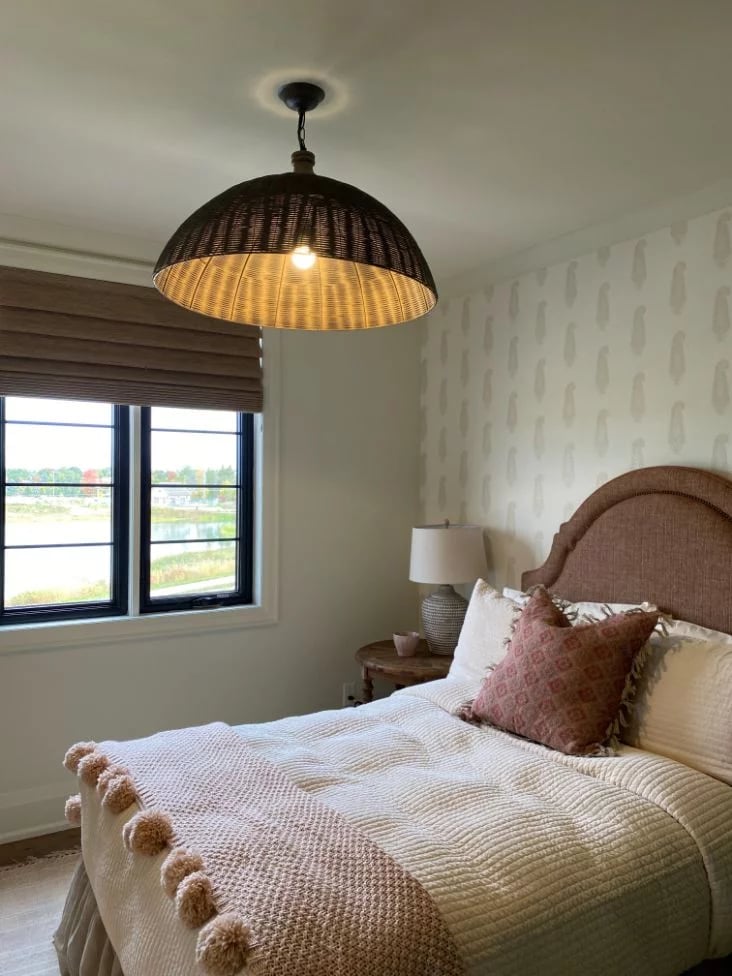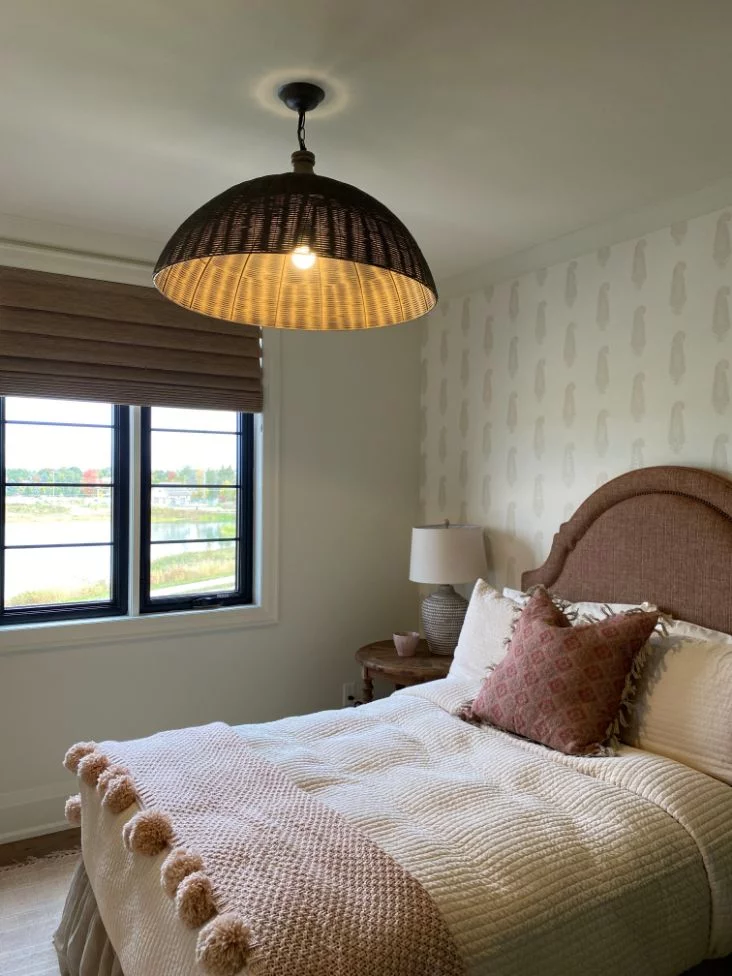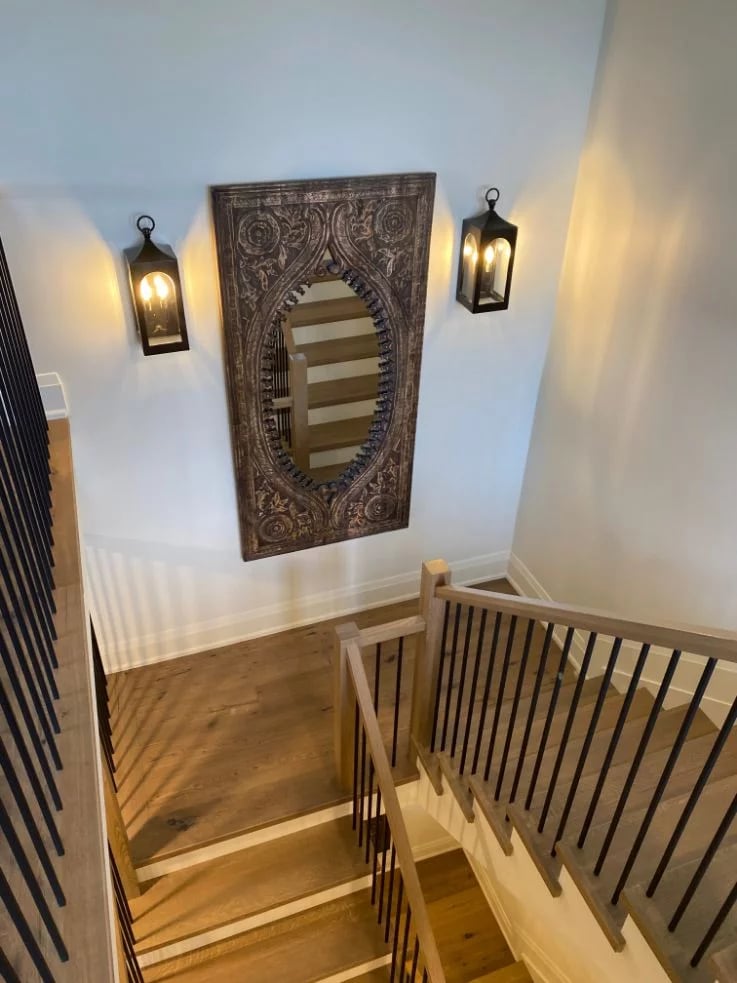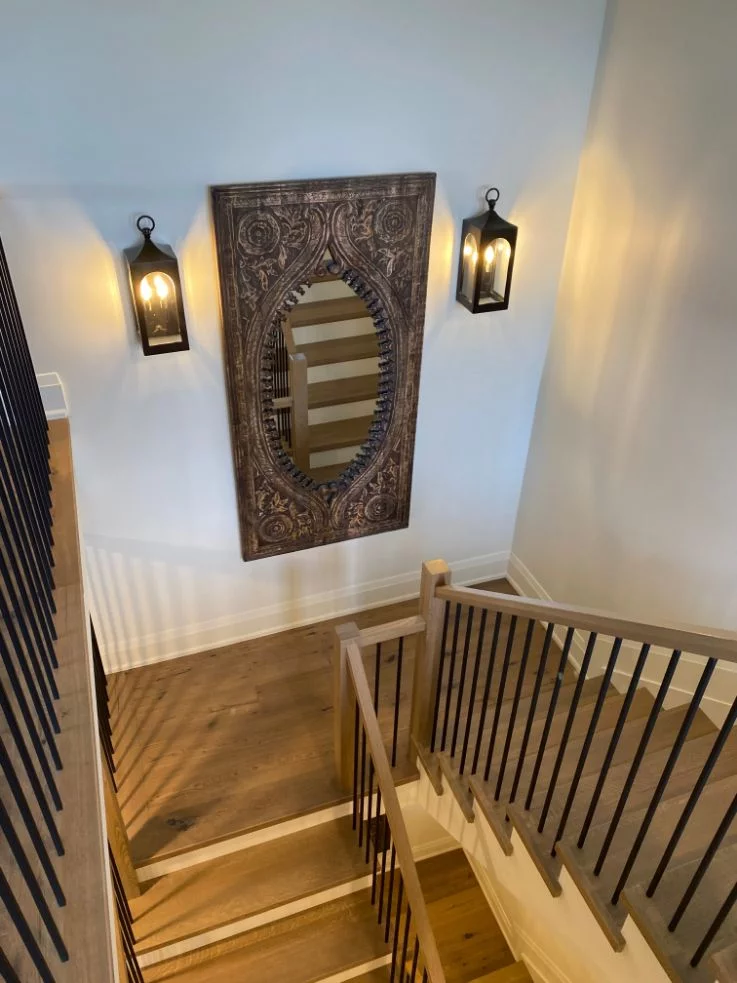 When designing the Dream Home, the main inspiration behind Tanya's hard work is rooted in the opportunity to give back to the community. "This project is for a great cause and that is the main driver behind my work."
Why the CHEO Dream Home Matters in the Community
The CHEO Dream Home is much more than 4 walls and a roof … the home represents a meaningful cause in the Ottawa community.
By purchasing a ticket in the CHEO lottery, you are improving the lives of children and youth at CHEO. Whether it be to ensure a child receives chemotherapy treatment or has a cast put on a broken bone, the money raised from this lottery helps so many children every year.
While the lottery prizes and the Dream Home are great rewards, the children at CHEO are the true incentive behind the community support in the project.
Dan Champagne says the most rewarding part of this charity is hearing the remarkable personal stories from the Ottawa community. "Over 35 thousand people went through the home last year, and almost everyone had their own CHEO story". CHEO has touched the lives of many Ottawa citizens, and that is why this cause is so important.
When the final draw takes place and the keys are handed over to a lucky winner, Dan says the winners are so surprised every year. "They rarely buy the ticket to win. They buy the ticket in support of this cause at CHEO."
La-Z-Boy's Involvement with CHEO
As a local, family-run business, La-Z-Boy is heavily involved in the community. What better way to give back to the community than by providing a lucky family with the opportunity to live life comfortably in the Dream Home of a lifetime?
With this, La-Z-Boy has been proudly furnishing the CHEO Dream Home for over 20 years.
"Our team at La-Z-Boy Home Furnishings and Décor is proud to partner with CHEO in the Dream of a Lifetime Lottery. We are grateful to have the opportunity to showcase the design and comfort of our furniture while highlighting just how much we have to offer for in-home design. More importantly, however, and especially in this current year, it gives us a chance to participate in something bigger; realizing what a special place CHEO is within the community and helping to improve the lives of children in eastern Ontario," says Dave Maxwell, owner La-Z-Boy Home Furnishings and Décor.
Cecile Panet-Raymond, the local Ottawa and Kingston La-Z-Boy Merchandising Director, has been the representative on this project for over 10 years.
Each year, Cecile facilitates and assists the home's interior designer in translating their creative vision into reality by using all La-Z-Boy products for the furnishings and accessories.
From start to finish, Cecile works alongside the interior designer on the preliminary plans, visions, furniture selections, and budget. She describes this partnership as a "give and take to make a beautiful collaboration and a beautiful home."
As an expert in product selection and as a designer herself, Cecile ensures that the interior designer finds exactly what they need from La-Z-Boy.
With an in-depth understanding of the vision, Cecile attempts to save the designer time by highlighting items that align with the chosen style of the annual home.
"It can be tricky. I really try to get inside the head of the designer to understand their vision. This way I can help translate that vision by using our La-Z-Boy products."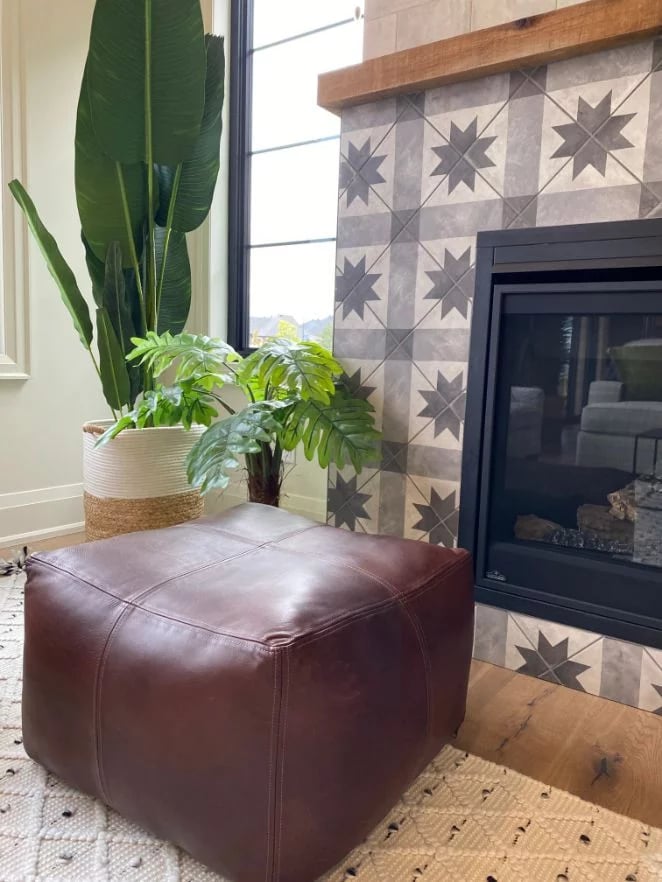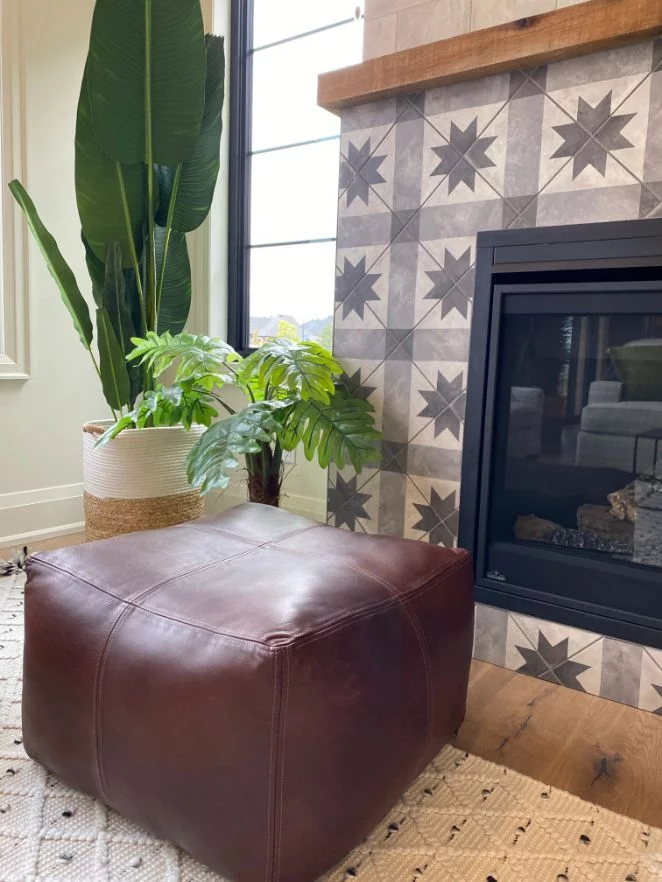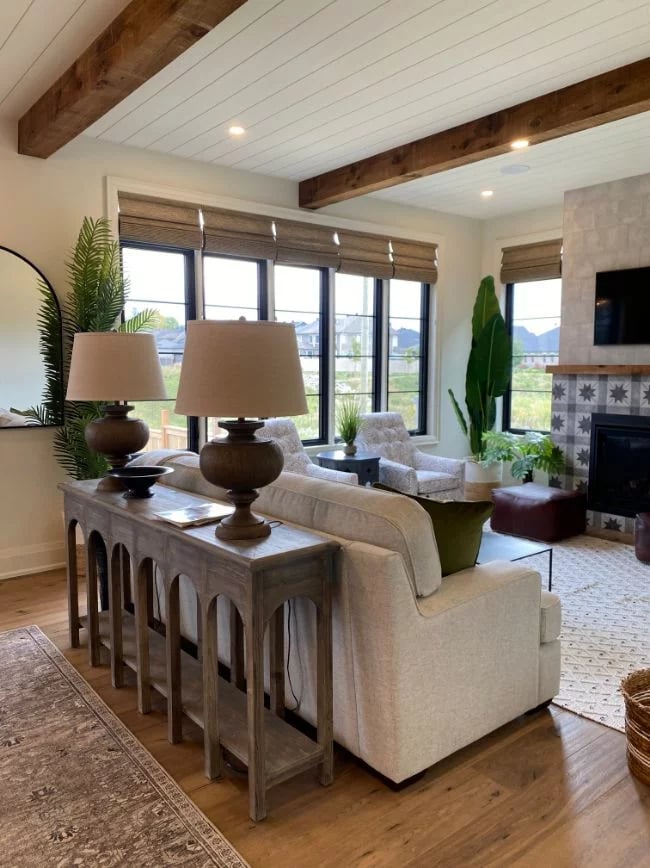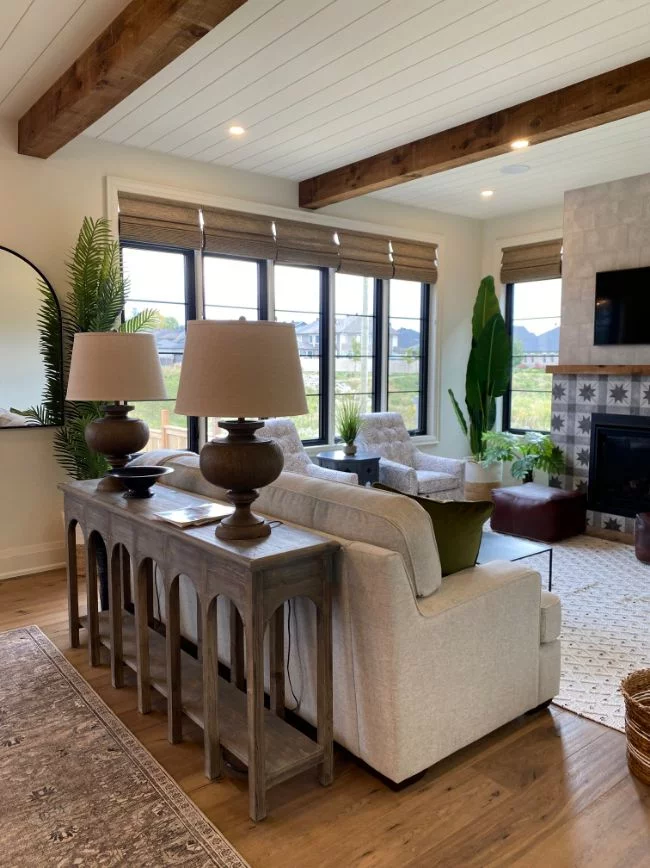 In addition to helping the designer find the right selection of products, Cecile also ensures that the project remains on budget and that all items are in stock in order to meet the deadline of the home's grand reveal.
Cecile admits that this isn't always an easy task. There are several factors at play in this project, and sometimes there can be road bumps along the way.
This year, many logistics of the project had to be adjusted in order to adhere to COVID-19 precautions and protocols. This impacted the project as it limited the capacity of meetings, impacted stock, and delayed some delivery times. Most importantly, due to COVID-19, the home can only be viewed through a virtual tour this year.
More generally speaking, Cecile mentions that it can sometimes be difficult to find the perfect products to portray the interior designer's vision. Given that the brand is built for comfort, La-Z-Boy doesn't always offer the trendy pieces that the designer may be looking for.
To combat this, Cecile and the designer play around with customizations to fabrics and textures. Cecile also mentions that accents and decor, which she refers to as the "jewelry of the home", really help transform the overall look of the furniture. Ultimately, they always find a way to bring the vision to life.
When it is all said and done, Cecile says the most rewarding part of working on the CHEO Dream Home is seeing the gorgeous final product come to life.
"It makes me proud that it is our La-Z-Boy furniture in there and it is so nice to be able to contribute to a cause."
Cecile shares that this project is very close to her heart. As the grandmother of a little girl who struggles with special needs who has spent a lot of time at CHEO, Cecile says this project is the perfect way to show her gratitude for the hospital and all they have done for her family.
Why La-Z-Boy?
When it comes to furnishing the Dream Home, Dan Champagne, Vice-President of CHEO Development and Corporate Relations, says that there is no better choice.
As a company, La-Z-Boy's values are rooted in quality, comfort, and family. With this, Dan Champagne feels that La-Z-Boy is an excellent brand for the CHEO charity to be associated with on this project.
Over the years, Dan says that CHEO and La-Z-Boy have developed a fantastic partnership creating the annual Dream Home. Like a well-oiled machine, La-Z-Boy has been able to provide CHEO with everything they need to get the job done.
"With such variety in quality furniture, La-Z-Boy is our one-stop-shop for an entire home, and a dream home at that. It has been a gift to us". – Dan Champagne
How to Get Involved
The draw of this year's lottery is quickly approaching!
Not to worry, there is still lots of time to buy your tickets and get involved. The Early Bird deadline will be November 20th and the final deadline is December 18th.
This year's final draw will be held on January 7th and ownership of the Bohemian Dream Home will be transferred to the lucky winners.
Although there will only be one new homeowner, everyone deserves to live life comfortably. If you like the furniture and decor of this year's Dream Home, visit us at one of our local Ottawa or Kingston La-Z-Boy locations or schedule a visit online.
Our consultants and interior-designers at La-Z-Boy would be happy to help you find furniture you love and create your very own Dream Home.
Product Info Request
Please provide us with your name and email and we'll get back to you as soon as possible regarding this item.