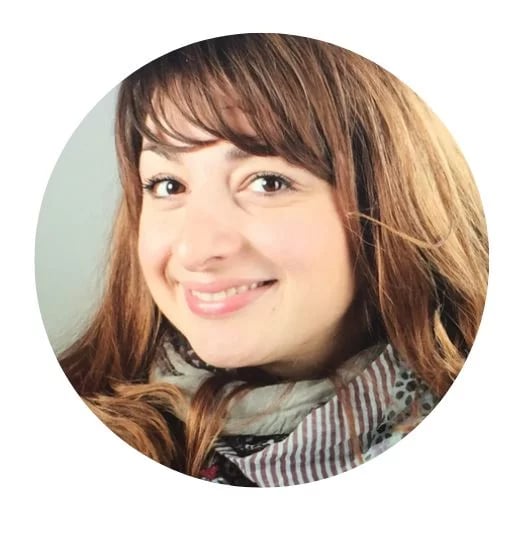 In-Home Designer
Zeina Badawi
La-Z-Boy Kanata, Ontario Location
An award-winning interior designer of residential spaces with extensive design education and years of working in the industry. Zeina holds a BFA in Interior Design and GradCert in Green architecture.
Zeina strives to design unique interiors that will have a positive impact on her clients' lives. She has over 14 years' experience in residential and commercial spaces. Zeina's ability to develop client relationships based on respect, trust, and confidence has been the key to her success as a designer.
Skilled at creating beautiful designs under a variety of budgets, styles, timeframes, and requirements, "Seeing my clients loving their newly designed homes and seeing their eyes sparkle as they show it off is definitely what fuels my passion for design." Zeina has been with La-Z-Boy for six years now. A peak performer in design with La-Z-boy, she was awarded #1 designer 2015 and been in the top 3 from 2017-2019.
Questions & Answers with Zeina Badawi
What are your tips for customers looking for new furniture?
Think of the whole picture, not just the individual pieces. Look not only for what your family wants but consider the functionality of the space. How will you use the room? Also, figure out which items you are keeping, this will help you determine your preferred style and colour palette.
What is the design tip you just can't stress enough?
In the design world, a mistake can be costly. Unfortunately, it's easy to make a mistake when designing your room! Therefore it's essential to have a plan! Be mindful of the architectural details of your house, along with your own personal style. Make sure your plan covers measurements, furniture style, fabrics (colours/patterns), accents and, of course, your budget. Then do it all together or work towards this plan as you go.
How do you determine the right style for your customers?
By interviewing and getting to know my customers and their lifestyle, I'm able to create a positive environment that reflects their personal taste. We always test different pieces of furniture for comfort and explore different textures before we nail down their perfect design.
What is your favourite part of designing a client's home?
The presentation for sure! It feeds my passion when I see people's eyes sparkle when they see how the design reflects their life and style. Nothing is more rewarding than this special moment.
Where do you go to find inspiration?
My clients are my inspiration. Either something they've said or an item they own. The inspiration comes from our conversations when we imagine what's possible, and then all of a sudden, "I know what to do "!
Name one thing that is on your bucket list and tell us why.
"ARCHITECTURAL TRAVEL ALONE," I would love to have the opportunity to visit some of my inspiring architectural Icons one day! I would enjoy all the creativity in quiet reflection. 16 cities for architecture lovers
What made you choose a career in interior design?
Art and colour have been my passion since I was a little one. I spent a lot of my childhood drawing and creating things. Creativity has always made me happy, and I felt that interior design would allow me to use the maximum amount of my imagination. And now, there is no doubt that this stream reflects my passion.
What is a common question you get from customers regarding the design process?
"Where do I start?" This is definitely the question I hear the most from clients. One of the most common mistakes people make is jumping in and picking things before they know exactly which problem they're trying to solve. Design is a process, and once you start taking the right steps, it goes smoothly, and you enjoy it. Working with an expert is an absolute winning step when it comes to designing your home.
Contact the interior designer at our Kanata location or schedule an appointment for a consultation.
Links to Zeina's design projects
Links to Zeina's Design Articles
Product Info Request
Please provide us with your name and email and we'll get back to you as soon as possible regarding this item.