Best La-Z-Boy Chairs for Your Nursery
September 11, 2020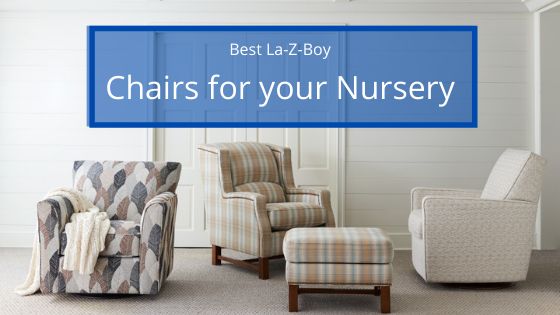 Best Chair for Your Nursery
First of all, congratulations on your new (or impending) arrival! This marks an incredibly significant change in your life, and we want to wish you and your newborn a happy and healthy way forward.
If you haven't done so already, now is the time to plan, decorate and furnish your baby's nursery. But what will you need besides the crib and a changing table?
When it comes to designing your little person's happy place, you'll want to make it mom and dad-friendly too. After all, you'll be spending a lot of your time in the room as well.
Arguably, a comfortable chair is one of the top 3 most essential furniture pieces you'll choose for the room. Some may say a chair isn't an absolute necessity, but you'll be so glad you have one for those evenings when you and your newborn are up in the night.
Picture this, it's 3 am, and you wake up to your little one's familiar cry. You walk into the nursery for the umpteenth time to check on junior, and even though you're exhausted, he's wide awake!
He clearly wants something to eat and a cuddle, and you realize it will be a while before sleep comes for either of you. You sit in your comfy rocking chair and enjoy this special moment. Before long, he'll be a toddler craving more and more independence.
Finding Your Perfect Nursery Chair
When shopping for a chair for the baby's room, parents want to know, "what is the best nursery chair? At La-Z-Boy Ottawa and Kingston, we've helped hundreds of new Moms (& Dads) find the perfect chair for the nursery.
There are many chair options available, but which one is right for you and your family? Finding the perfect chair with comfortable positions will make all the difference when rocking, feeding and comforting your baby.
This article will describe the features and benefits of our favourite La-Z-Boy chairs for parents and newborns. Plus, three new mothers will tell you about their nursery chair experiences!
At La-Z-Boy, there are several different types of nursery chairs available. You can choose from a recliner, rocker, glider, swivel or an oversized "chair & a half" to cozy up in.
You will want to consider:
We are so happy to have (the Rowan recliner), it's so comfortable and the perfect chair for those long sleepless nights."(See photo below)
New mom to be, Melanie Skinner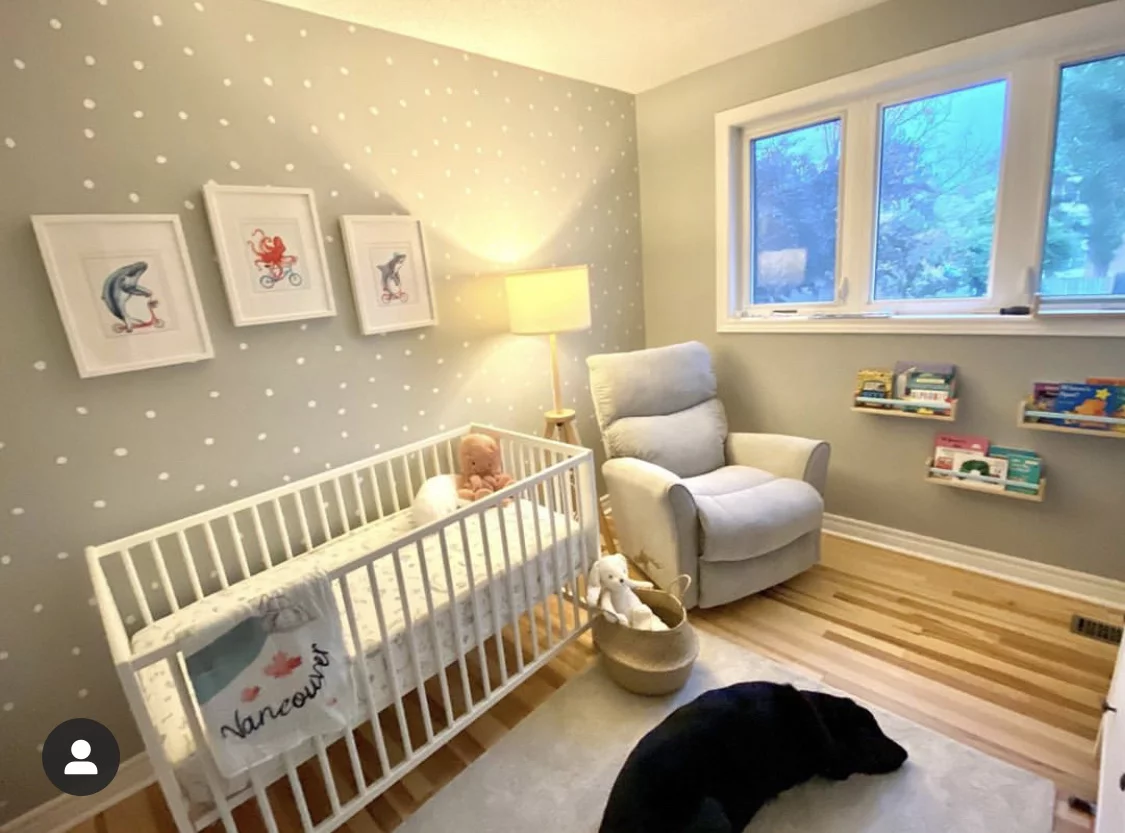 I love the comfort of the Rowan recliner! I have a swivel rocker so I can rock, recline and swivel, and I customized it with nice designer fabric. The back fits me perfectly and I love the rocking motion and all the different reclining positions. In some instances, when my daughter is sleeping, I feel like I would have preferred a glider. A glider offers motion without the noise of a recliner that can potentially wake a sleeping baby.
Zeina Badawi,
(See her photos below)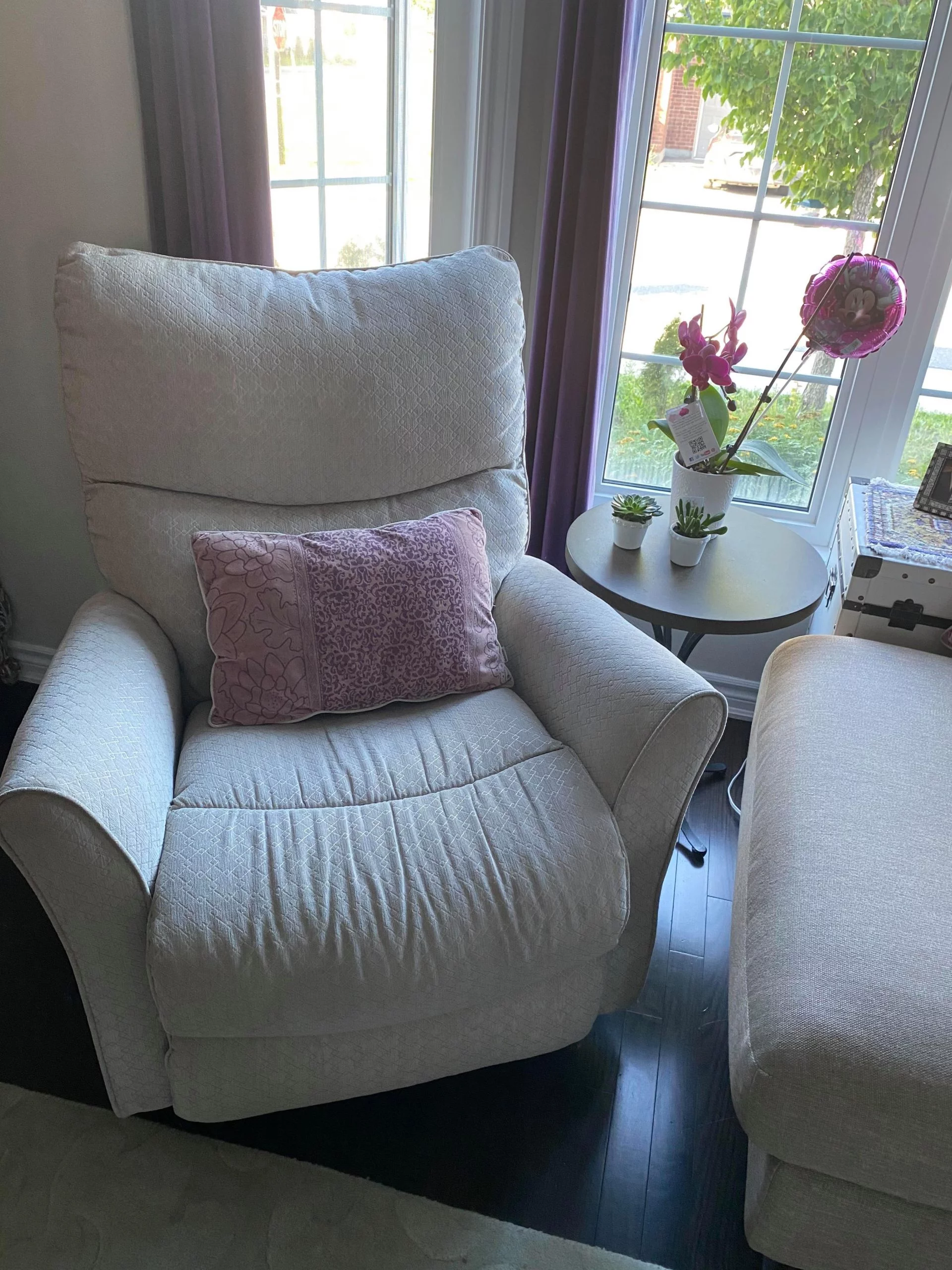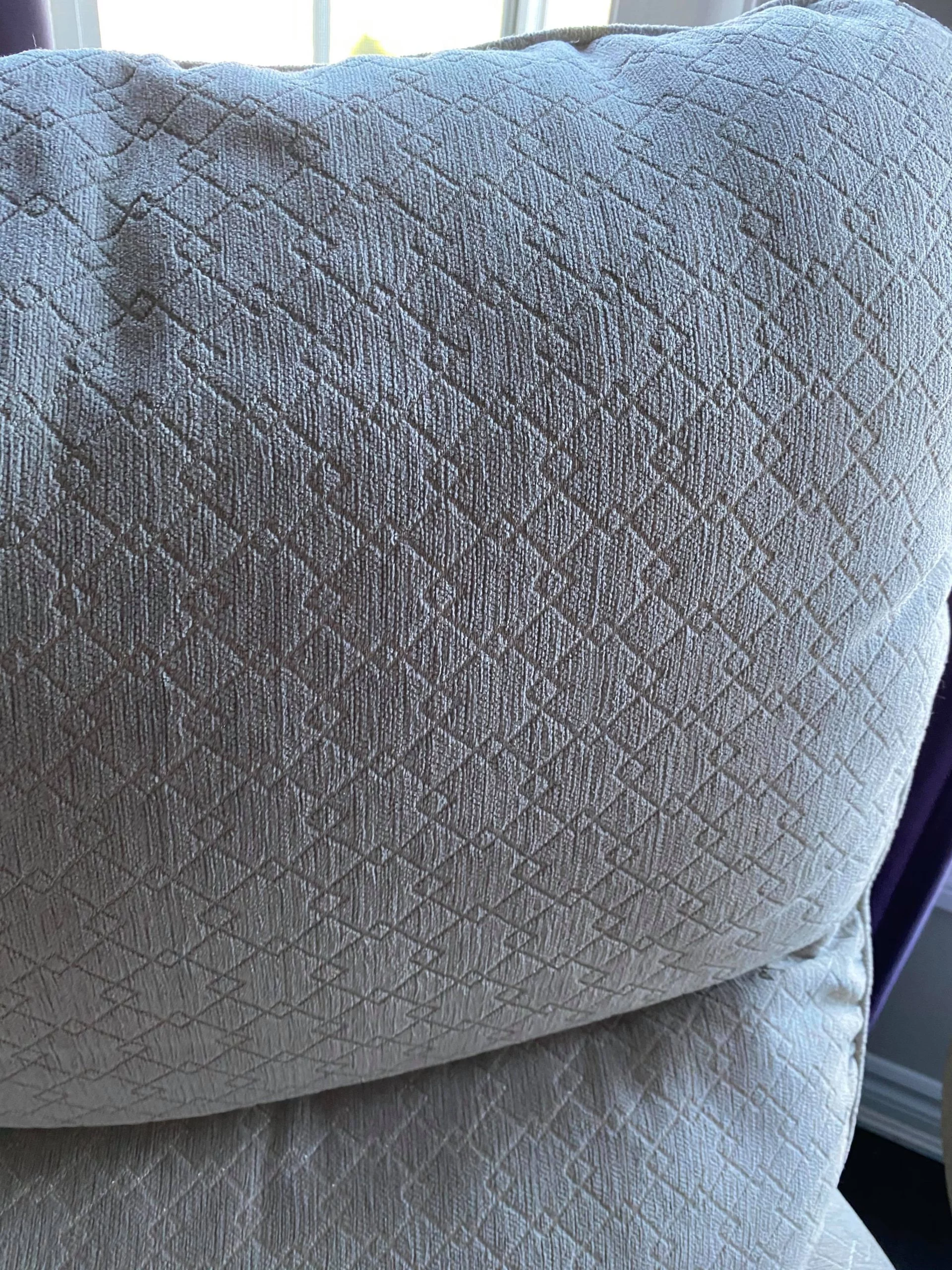 3. Forum Recliner
Create your own modern nursery with the Forum recliner. It features a tall foam back for extra head support, plus a chaise seat and footrest for continuous comfort. The slim, contemporary silhouette is on-trend and ideal for smaller spaces. Simply use the convenient handle on the outside arm to raise the leg rest for reading, relaxing or watching TV. The Forum comes in a rocking recliner and wall away and can upgrade to power, lumbar & headrest and heat and massage.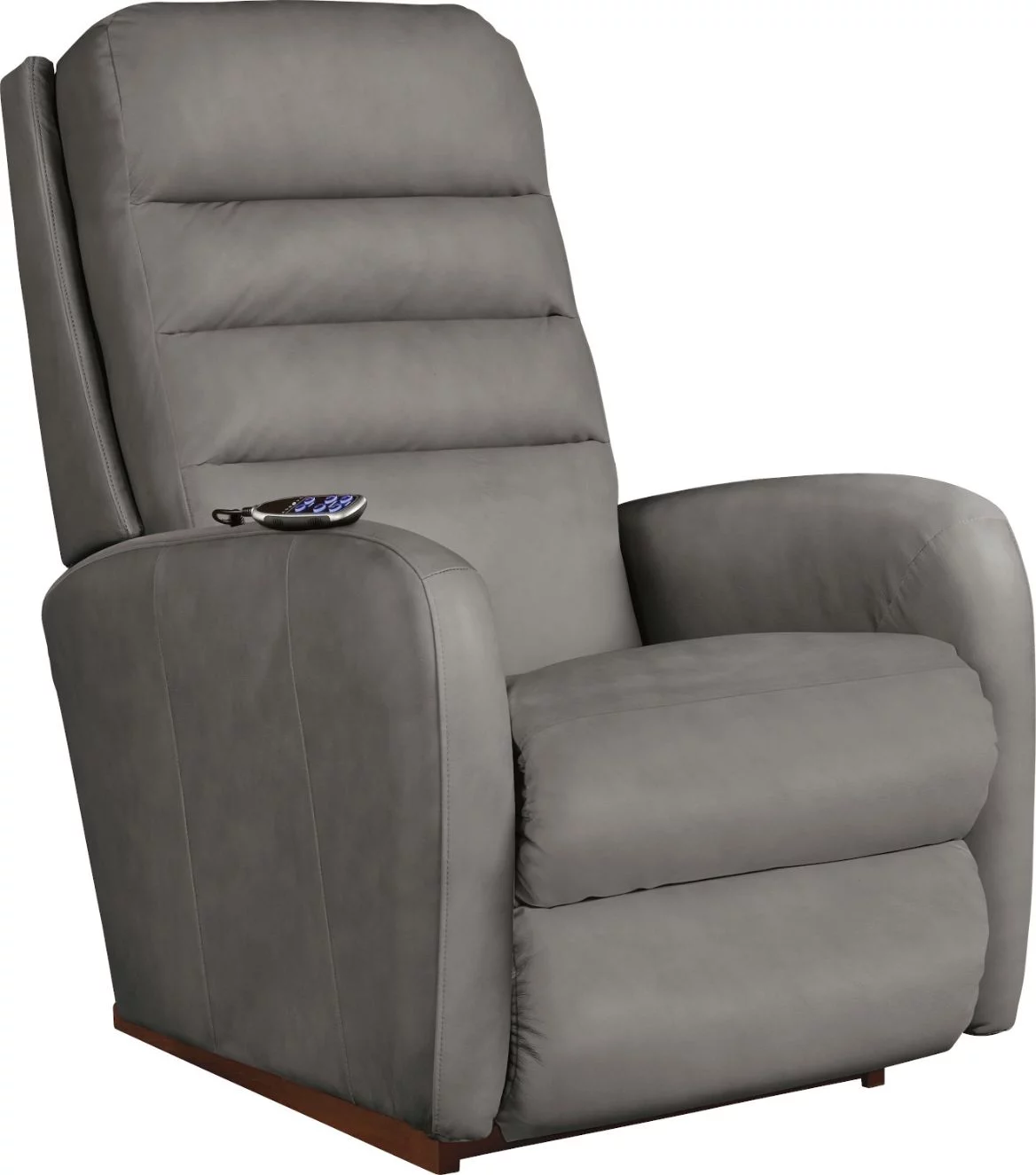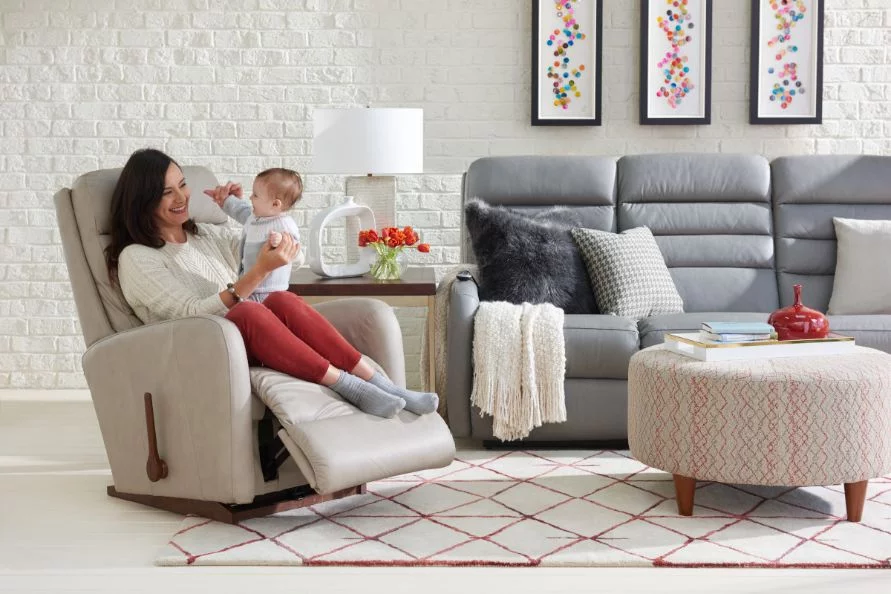 I love our new Midtown swivel chair. I'm not sure how I would have managed these last few months without it! Daddy and baby Benny loves it too, of course!
Erika Chartrand, Ottawa
(See photos below)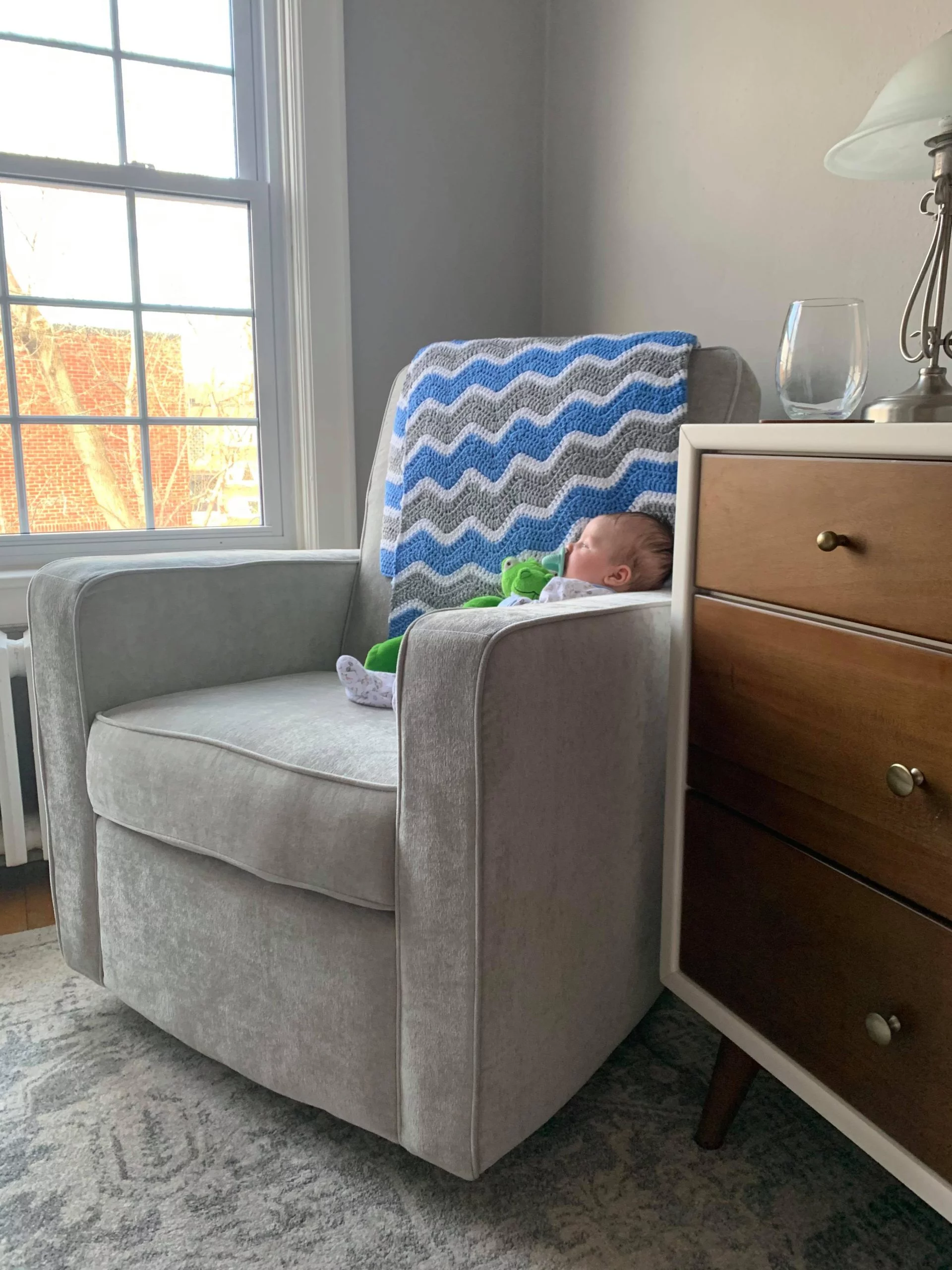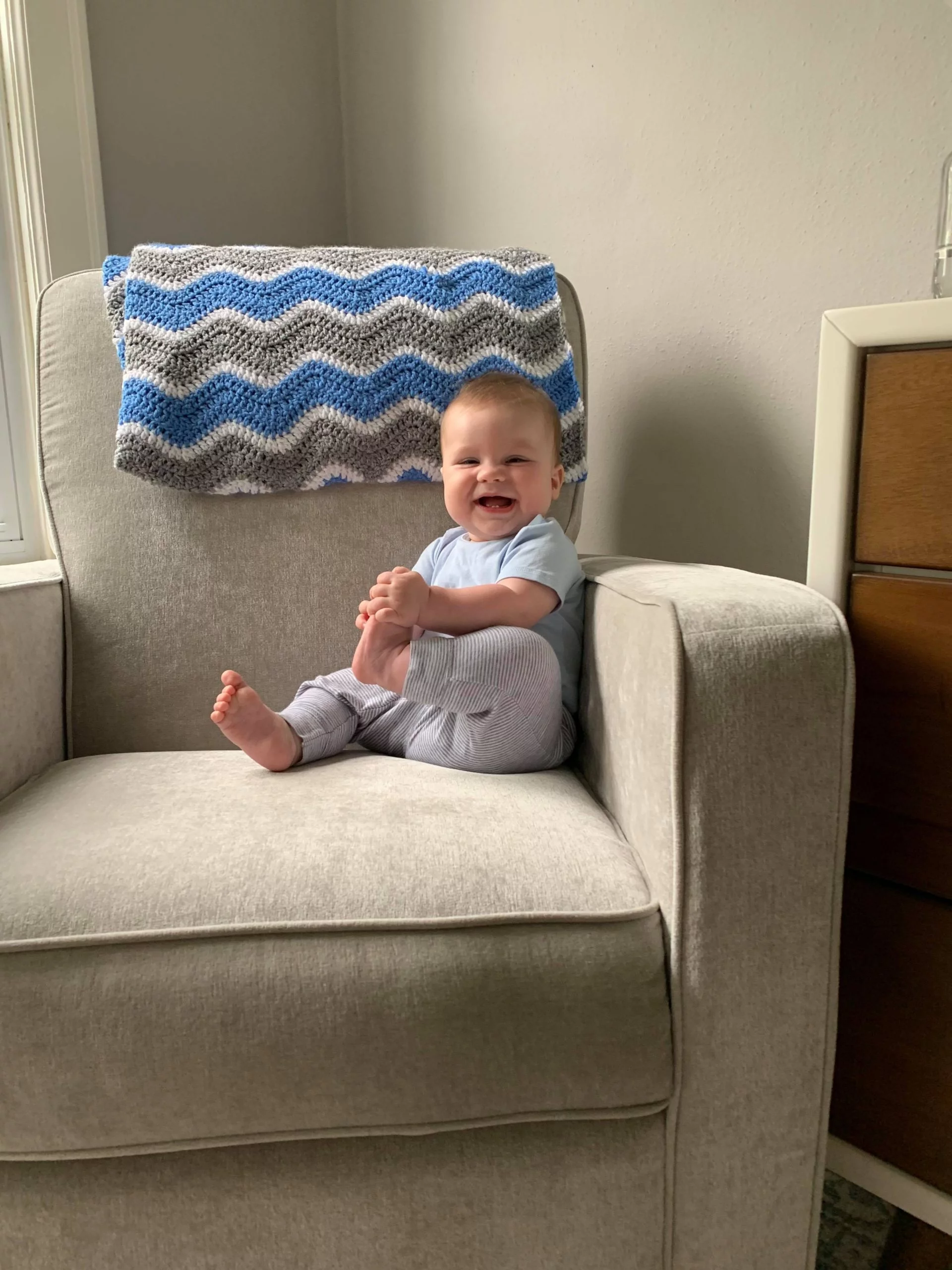 Chair & a half:
Stylish and spacious, the cozy chair & A half is perfect for families. With plenty of room to share with older children, it's the ideal spot for storytime cuddles, movie watching and more. If you have the space, it's a serious contender for your nursery. Add a comfy throw, and it's also perfect come nap time.
1. Laurel chair & a half
The Laurel Chair-And-A-Half has an understated look that complements your laid-back lifestyle. Simple elements like petite rolled arms, welt trim, decorative wood legs and button detail on the back make this roomy piece a welcome addition to any living room, den or nursery. The patented ComfortCore® cushion provides optimum support for a long or short sit. Includes one 18" accent pillow. A matching ottoman is also available.
For more information, take a look at the Review of the Laurel Furniture Family.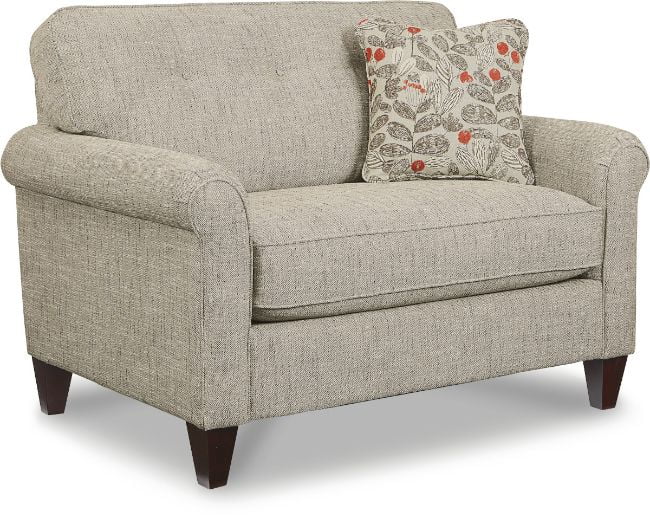 2. Clover Premier Swivel Occasional Chair
Enjoy the grace, style and freedom of the Clover Swivel Chair. This fun and functional barrel-style chair has an oversized "Chair and a Half" scale, so it's perfect for reading to children or snuggling with pets. Clover features a 360-degree swivel base and a rounded seat that follows the curve of the rail back and arms. The patented ComfortCore® cushion provides just the right amount of support for a long or short sit. Includes one 18" accent pillow.
Upgrade to power recliner:
Whether you have strength limitations or you'd prefer effortless motion, then you'll need a power recliner. The motorized chair is more expensive but provides smooth movement at the touch of a button. The power recliner offers an unlimited number of leg and back movement options. When you take your finger off the button, it locks into place.
To learn more, check out our articles regarding the differences between power and manual recliners:
Power and manual recliners and the differences you should know
Power recliners with lumbar and headrest in our in-depth review
NB. Swivel gliders are not available in power.
Choice of fabric
Your choice of fabric or leather upholstery is a pivotal decision when selecting the chair for your nursery. Yes, comfort should be the priority, but look, and style is important too. Make sure to choose a chair with fabric that you love that matches the decor in your home. Chances are that when your babies grow and a nursery is no longer needed, the chair will fit right into another room in your home.
You also might want to consider performance fabrics such as iClean™ fabric. iClean offers a vast selection of durable stain-resistant fabrics that are easy to clean.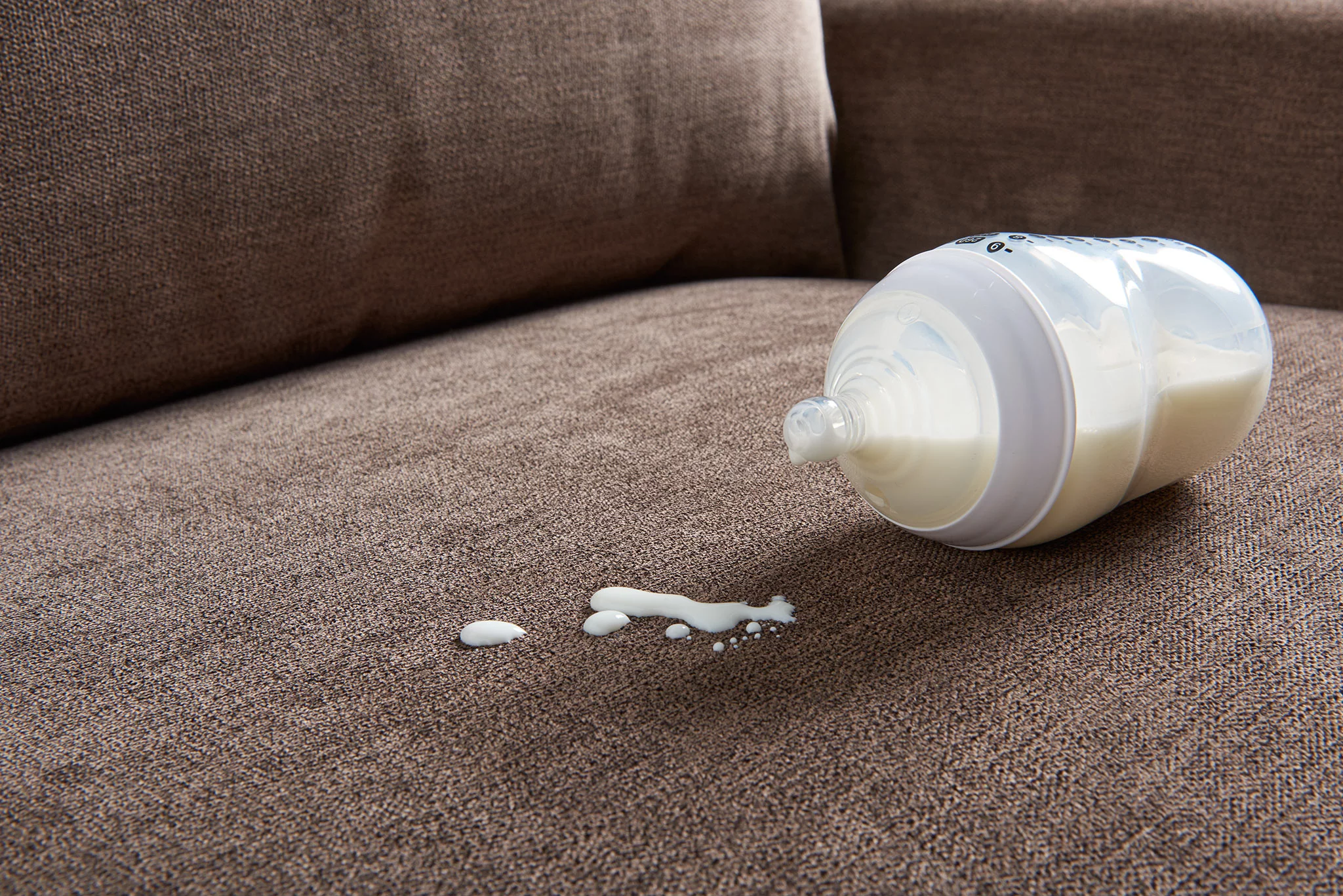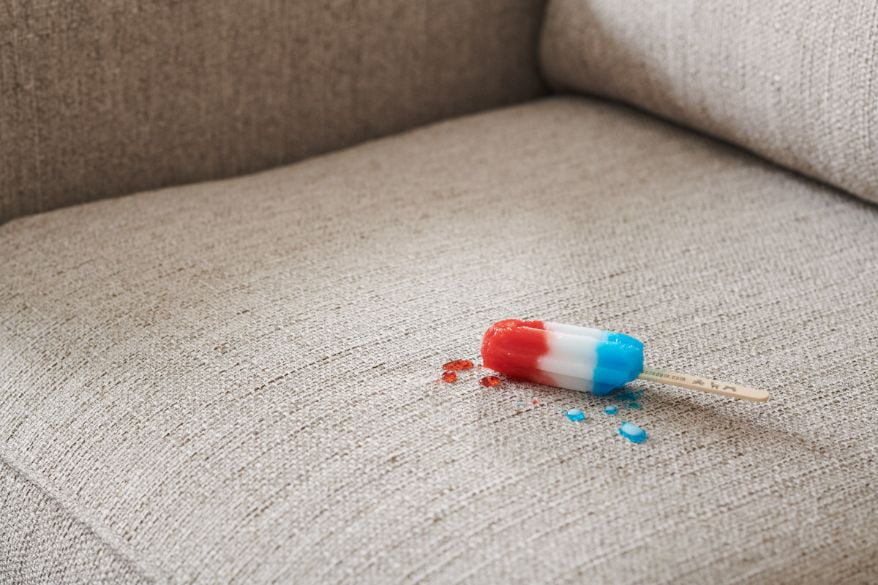 Need help designing your nursery? Our qualified interior designers provide free in-home design services for your living room, family room and nursery.
Next Steps:
Now that you know which La-Z-Boy chairs are best for a nursery, we can't stress enough the importance of getting fitted. Goodness knows how many countless hours you will spend in your nursery chair feeding, soothing and rocking your baby to sleep. It's important for the chair to be as comfortable as possible and for it to be easy to get in and out of.
Here's how to find your perfect fit:
At La-Z-Boy, we can help you find the chair that fits you and your family's needs.
When you are ready, come visit us at one of our local La-Z-Boy locations in Ottawa & Kingston or book an appointment online to meet with one of our personal consultants.
We would be happy to help you find your perfect nursery chair.
As your child grows, the nursery chair will surely become a place to read, snuggle, and share life's special moments. And can easily fit into the decor in another part of your home.
Related links:
Recliners: The definitive Buyers Guide
Product Info Request
Please provide us with your name and email and we'll get back to you as soon as possible regarding this item.