5 Best Selling La-Z-Boy Ottomans
July 17, 2020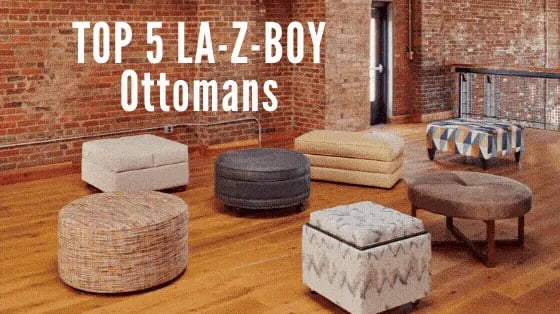 Are you considering an ottoman for your living room or family room? Perhaps you're looking to relax and put your feet up, but you don't want a recliner.
Also called a pouf or a footstool, an ottoman can serve many functions. It can serve as a coffee table, provide storage and add extra seating for guests!
An ottoman adds a touch of sophistication and versatility to your living room that motion furniture can't always provide.
At La-Z-Boy Ottawa and Kingston, we've helped hundreds of clients furnish their homes with the best footstools. Although there are several choices available, in this article, we'll outline our top selling La-Z-Boy ottomans for 2020.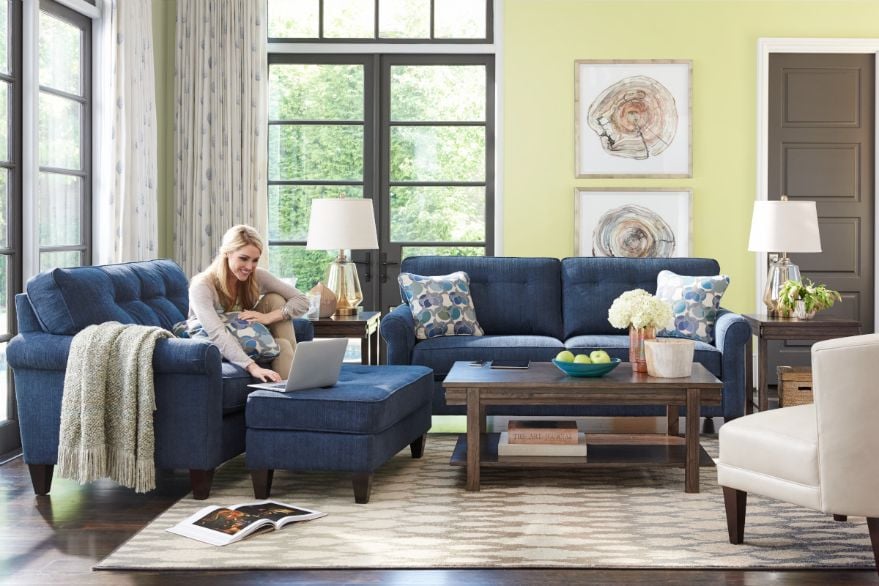 1. Leo Ottoman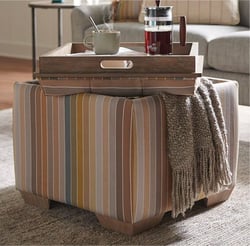 This multi-purpose ottoman offers ample storage and a reversible top – one side with tufted fabric provides additional seating, while the other side converts to a wooden ottoman coffee table. With wooden feet or casters, Leo is perfect alone and even better as a four-piece group!
2. Ferndale Ottoman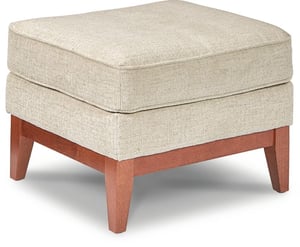 Formerly part of the Urban Attitudes® collection, our Ferndale ottoman features understated style and unlimited possibilities. Pair with our matching Ferndale Reclining Chair or mix things up. Designed to complement any décor, this versatile ottoman is also completely customizable. Create a look all your own with playful prints and pops of colour designed to be mixed and matched.
The Ferndale furniture family also includes a reclining chair, a swivel chair and a gliding chair.
To learn more about the Ferndale Ottoman, as well as its chair, take a look at this article.
3. Paxton Ottoman
Whether it's used as a footrest, extra seating or a cocktail table, the Paxton Ottoman is hard to resist. It's cozy and casual, yet with a clean and structured look. Pair it any other Paxton furniture family product or virtually any other piece in your room. Its versatile design allows you to customize it with your choice of fabrics and finishes to fit your style and decor.
The Paxton furniture family also includes a chair & a half, a loveseat, a sofa and a sectional.
4. Logan Square Ottoman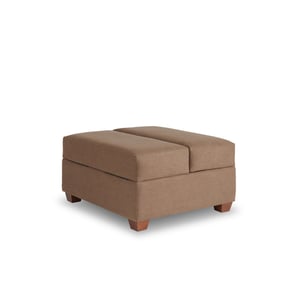 Not to be confused with the Logan Circular Ottoman, this Logan variation has the upper hand towards its counterpart due to its storage space. Formerly part of the Urban Attitudes Collection it now has an upgraded in functionality with clean lines, decorative wood legs and welt trim.
The inside compartment has plenty of room for pillows, blankets, shoes or anything you need to easily stash away.
5. Laurel Ottoman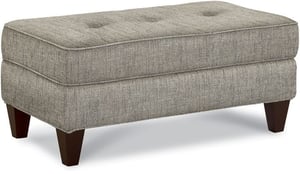 Attractive with its button details and comfortable luxurious cushioning. Pair with matching Laurel sofa and chair and a half. A great size for relaxing and perfect to use as a coffee table or extra seating when needed.
The Laurel furniture family also includes a chair & a half and a sofa.
A round ottoman is a great choice for a sectional in a family room. It provides access for everyone while adding a soft luxurious look to the space. It can also double as a coffee table.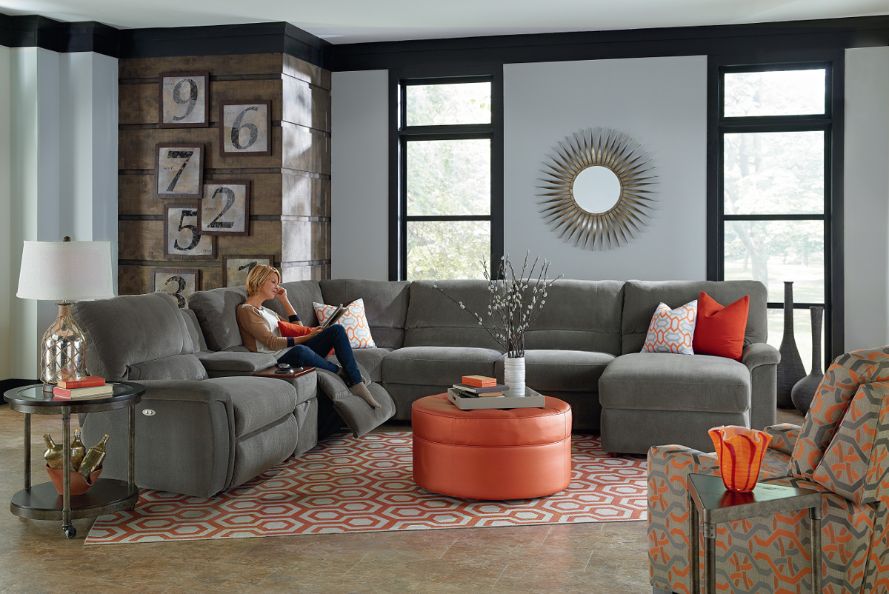 Next Steps:
These five best selling ottomans offer a good overview of the best pouf ottomans La-Z-Boy has to offer. Some provide storage and extra seating, and some can be used as a cocktail table.
With contrasting welts and several wood finish options, these ottomans are the ultimate multitaskers. La-Z-Boy's extensive line of ottomans provides opportunities to those who wish to improve comfort while still complimenting their design style.
Once you select your preferred pouf ottoman, choose from over 900 upholstery and leather options, including stain-resistant iClean™ fabrics, and make it your own.
The quality, style, and variety La-Z-Boy offers will ensure you find the perfect match for your needs. We are happy to help you navigate all the options and tailor the best chair with a footstool at any one of our Ottawa and Kingston La-Z-Boy locations.
Last Edited On May 2nd, 2022
Related links:
Best selling La-Z-Boy accent chairs
Product Info Request
Please provide us with your name and email and we'll get back to you as soon as possible regarding this item.