Pet Friendly Furniture: How to Pet-Proof Your Living Room
March 3, 2021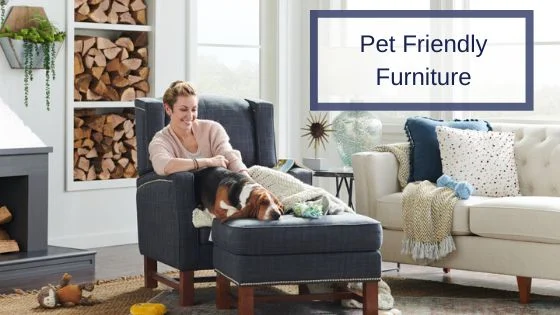 Your living room is your sanctuary. It's a place that you come home to at the end of a long hard day. It's a place you can read, relax and spend time with all the members of your family, including your pets!
Here at La-Z-Boy Ottawa and Kingston, we greet many clients who are also pet owners. They consistently ask us, "what is the best sofa for pets? And "do you have pet friendly sofa fabric?" We know how important your pet is to you, but we also know that buying furniture is a significant investment, and you want to animal-proof your furniture as much as possible.
Magaly Del Castillo has been working at La-Z-Boy Ottawa for almost ten years now. She began as a design consultant in Nepean and currently works as an in-home designer in our Cyrville location.
Magaly says, "I love coming to work every day and working with this amazing team!" She's helped hundreds of clients find their perfect loveseat, sofa or chair. She's also the proud owner of a dog and a cat and knows a thing or two about protecting furniture from pets.
She says you need a sofa material that will stand up to your pets so that your furniture will last. You don't want to be worrying about the damage they might make.
Ever heard someone say, "they make them cute for a reason"? This expression applies to kids and pets. Still, there's nothing worse than a vomit stain on your couch or those telltale scratch marks on your living room chairs!
Disclaimer:
Every animal is different; there is no 100% foolproof way to keep them from scratching or staining your furniture unless you physically prevent them from entering the room.* You know your pet and his temperament the best; always keep this in mind when shopping for new furniture.
You can do some things to diminish cat scratching damage; some fabrics are stain-resistant or hide pet fur. There are also some tricks you can try when training your pet.
If you've had your pet for a few years, you know what kinds of behaviour they might get up to. Knowing this, you can ask your salesperson the right questions.
1. How to Prevent Cat from Scratching Your Sofa?
"The need to scratch is an essential feline trait. Cats have a strong urge to scratch objects in their environment to mark their territory and condition their claws. Use positive reinforcement to train your cat to scratch appropriate structures (yes – it can be done!) such as cat trees and cat scratching posts. Your efforts will help prevent furniture damage, surrender to shelters, and declawing." Glenys Hughes, DVM Ottawa humane society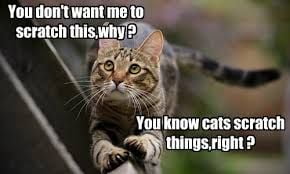 It's essential to know your pet and what they may or may not do. Although let's face it, some pet behaviours, including scratching, are unpredictable.
The best fabric upholstery for cats is something smooth and non-woven that doesn't have a lot of texture to it. If there are any loose threads at all that could catch, they can pull with cat scratching.
Most smooth and tightly woven materials will work well.
Magaly has a leather couch! She says her cat is "well mannered" and does not scratch. Good leather is tough to rip or tear; cat claws will go in, but they won't cut, they will just make holes. Again there's no foolproof leather material for pets.
Suede fabric can work well. Be sure when purchasing your furniture to stay away from any materials that might pill or fray as that will lead to more issues down the line with your pet.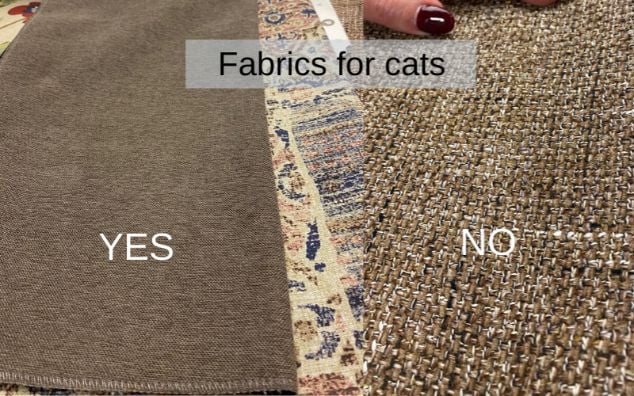 2. Stains Resistant Pet-Friendly Fabrics
Fabric options:
Natural fibres are harder to clean as they absorb everything and therefore stains are harder to get out
iClean™: innovative performance fabrics have been proven to work well
iClean technology surrounds each fibre, creating a barrier of protection that repels spills before they turn into stains. IClean is waterproof so stains and marks will disappear quickly. (If you're worried about scratching, choose something tightly woven.)
🐾 Pawprints happen, stains don't have to.
If your dog is under 20lbs, you could probably get away with leather; it's so easy to clean. Protect against stains with leather, because accidents do happen. If the dog is sick, the mess just wipes away. Even some cats are good with leather.
Cats and dogs like to sit near the window as they love a view of the outdoors. Perched on the back of your sofa, watching the wildlife outside is a favourite pastime. If you can avoid putting your furniture in front of a window, they won't be as likely to sit on your couch and leave a mark.
Magaly suggests getting extra yardage material for arm covers for additional protection.
Some furniture brands have sofa cushions with zippers. This way you can remove the individual covers and spot clean them or in some cases get them dry cleaned. (Check with retailer/manufacturer on this one)
3. Keeping Your Pet Safe
Be careful, accidents can happen:
If your pet is underneath your motion furniture's footrest, you don't want to worry about it closing on top of them. Some recliners can be dangerous with pets and children potentially under your feet. They don't have a locking system, and you can't always control when and how they close. If there's something in the way, you also risk breaking the reclining mechanism or the transformer.
*Only La-Z-Boy power reclining furniture has a patented dual locking leg rest system that stops when it feels pressure. The leg rest will only go down when there's nothing in the way, whether it be a small pet, or something else.
4. Tips to Minimize Shedding(Pet Fur) on Furniture:
Aside from getting one of those rare non-shedding pets, there's no way to prevent your pet hair from accumulating. You can brush your dog daily, but here are a few other tips to minimize the look of pet fur on your new furniture.
Colour coordinate with your pet: if you have a white dog, don't get black furniture as the hair will show. (Vice versa with a black dog and a white sofa.)

Texture and coloured fabrics work well if your issue is shedding as these materials hide fur, but as mentioned above, they don't work well for scratching.

The Chom Chom roller will pick up pet hair and has some high praise on Amazon.ca, see the link below.



Microfibre: some people come in looking for microfibre for their furniture as they've heard it works well if you have pets. Magaly doesn't recommend it, however, as it's very staticky, and It attracts pet hair and dust. It's difficult to clean, and a lot of track marks get left on the microfibre.
Magaly says she usually dissuades clients from choosing microfibre if they have pets or if they are purchasing furniture for everyday use.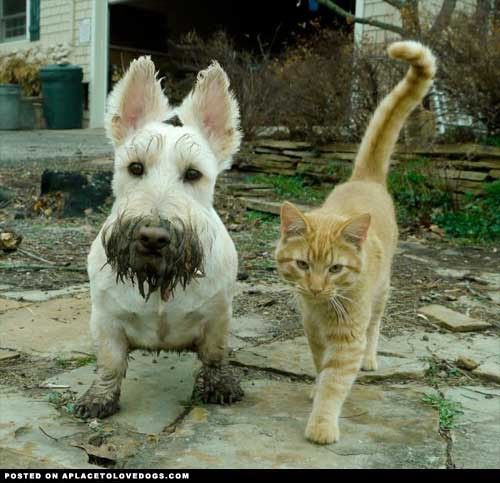 5. Tips and tricks to keep your furniture looking new and free of pet damage:
Invest in a cozy dog or cat bed, use something you've slept in and leave it on the bed or wherever he sleeps. Your pet loves your smell, and they like to sleep or sit where you've been sitting.

Use a lint roller, double-sided sticky tape or

Try the Chom Chom roller

for pet hair

Add foil to the bottom half of your furniture: Cats and dogs hate the sound it makes!

Purchase a pet repellent spray, sold online or at your local vet. The citrus-smelling spray, when applied to your furniture, masks the odour of its owner and cats don't like it! The spray needs to be re-applied often at first. Magaly told us about a client who sprayed the bottom of her brand new sofa as the delivery men were bringing it into her home. The cats don't go anywhere near it now!

Keep some rooms closed off so your pets can't damage your furniture (easier said than done!)

If all else fails,

how about one of these cat scratch protector options?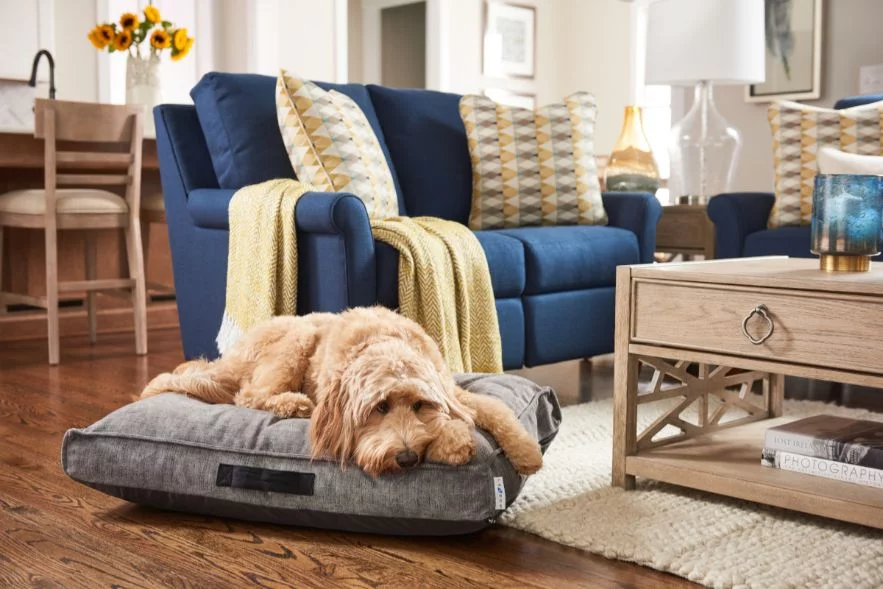 Introducing La-Z-Boy Pet Friendly Fabrics!
Pet friendly fabrics that are durable, cleanable and perfect for homes with pets. (Of course, they're great for humans too!)
When choosing the fabric for furniture on La-Z-Boy.com, click the Pet Friendly filter as shown below or ask a design consultant for help.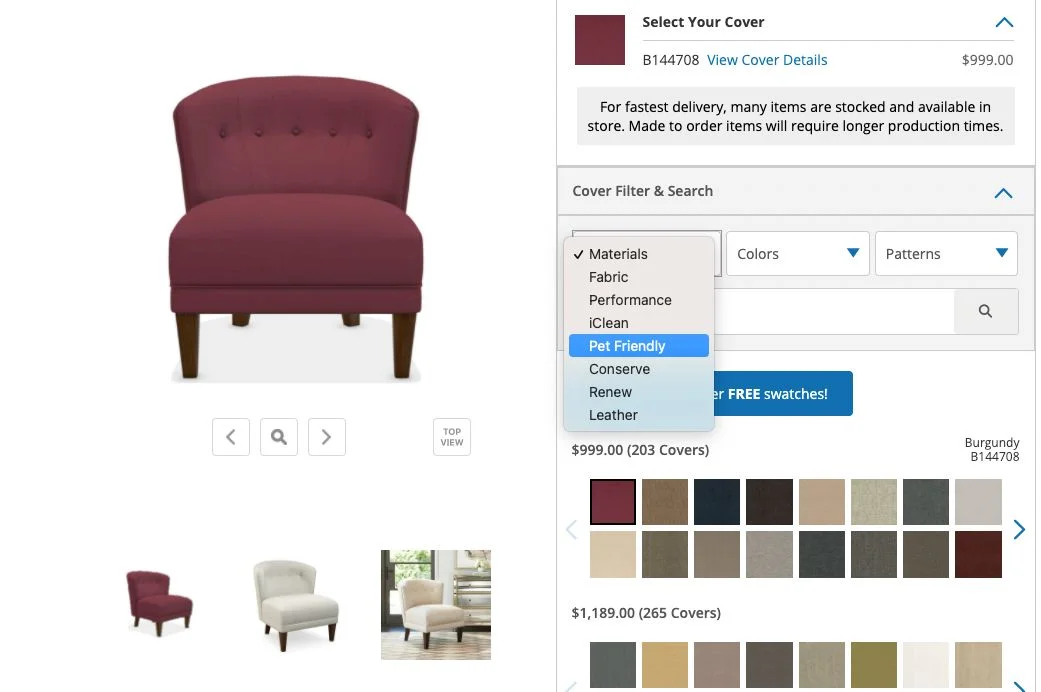 Next Steps
If you have kids or pets or both, nothing is 100% animal-proof. You'll want to select durable fabrics that will resist stains, smells and scratching as much as possible. La-Z-boy Ottawa/Kingston offers solutions for pet owners on which you can rely.
La-Z-Boy has over 90 years of experience in crafting and manufacturing furniture. As the creator of superior motion upholstery, our furniture frames and cushions are designed for lasting durability and exceptional comfort. So go ahead, sit, jump, lay, pile—we've got you covered.
How long you intend to keep your furniture and how you'll use it will help you determine what kind of investment you are willing to make. If you've decided you'd like to purchase well-made custom furniture that will last you (and your pet) a lifetime, you've come to the right place.
We'd be happy to answer any of your product, covers and pricing questions at any one of our four La-Z-Boy locations in the Ottawa & Kingston area.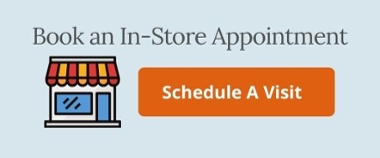 Last Edited On June 22nd, 2022
Related links:
La-Z-Boy Ottawa Kingston's furniture protection plan (is it worth it?)
What to do with your old furniture?
*La-Z-Boy leg rest locking systems available in 2 different models.
**La-Z-Boy Ottawa Kingston does not receive compensation for any of the non-La-Z-Boy products linked to from this page.
Product Info Request
Please provide us with your name and email and we'll get back to you as soon as possible regarding this item.