How to Find the Right Sofa for Your Size?
December 18, 2020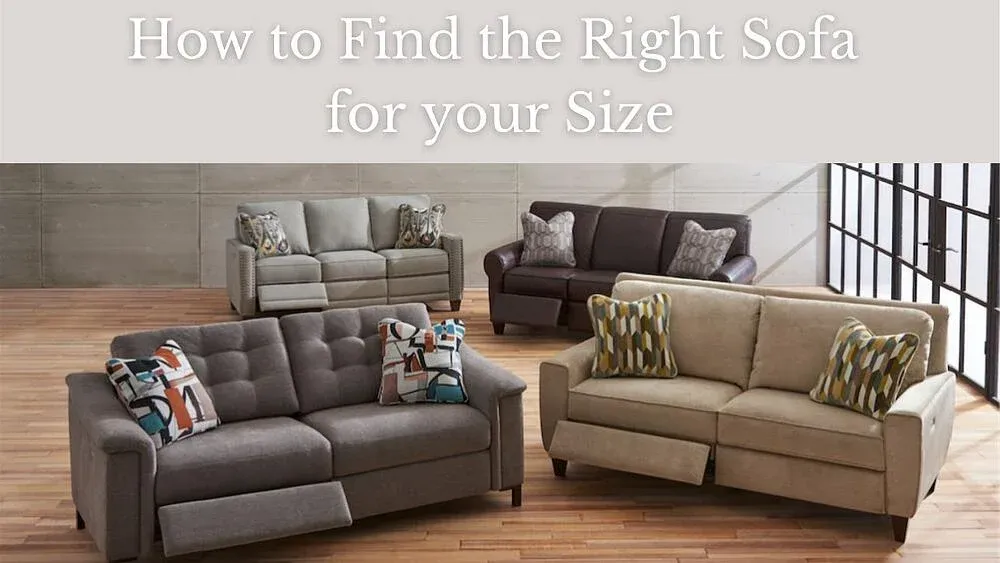 Shopping for a sofa is comparable to shopping for the perfect shoe.
Your first criteria might be style. You want to find a shoe that is fashionable and coordinates well with the rest of your outfit.
But keep in mind that you will be spending lots of time standing and walking in these shoes. With this, it is just as important to find a shoe that provides foot support and comfort.
You will want to make sure that your shoe fits just right and provides arch support because an ill-fitting shoe may cause blisters or sore feet.
Just like a shoe, it is crucial to pick out a sofa that not only matches your style but also fits your size.
This article will provide you with helpful information to ensure that you find the right sofa for your size and get maximum comfort out of your purchase.
Getting Fitted for a Sofa
When getting fitted for a sofa there are three main factors to pay attention to:
The Density of the Foam in the Sofa Cushion
A fitting sofa should provide the right seat depth for your unique height.
As you sit into the depth of your sofa, your knees should curve over the edge of the cushion at a 90-degree angle with your feet comfortably reaching the floor.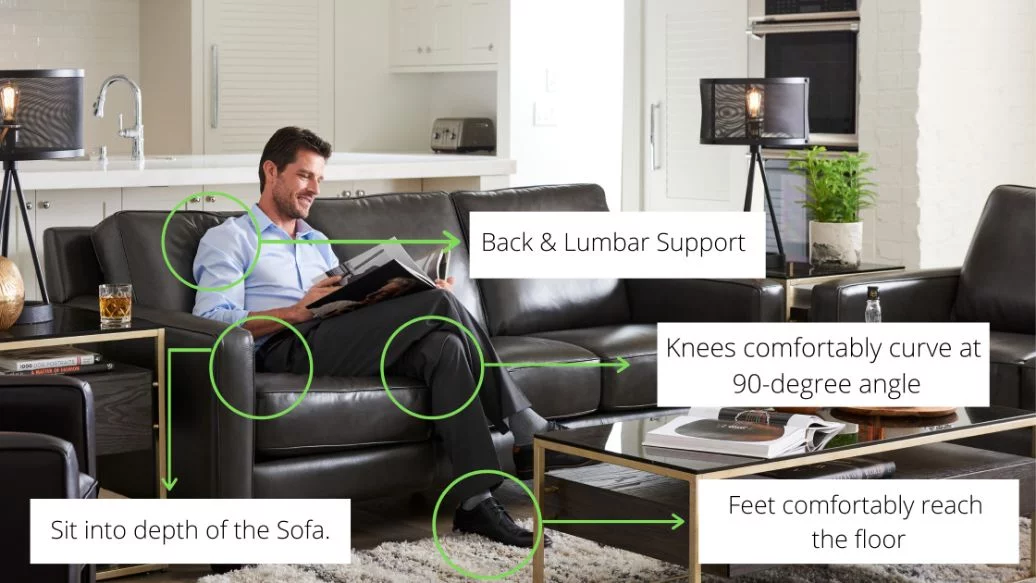 If your knees are not supported and your legs are dangling off of the sofa, that means that the sofa is too narrow for your height.
Alternatively, if your knees are not able to reach the edge of the cushion and your legs are forced to extend, the sofa is too deep for your height.
In addition to your height and the depth of the sofa, it is also important to consider the density of the foam and the support that it provides.
Ideally, the foam in a sofa should support and slightly elevate your lumbar region, bottom, and knees. The foam in these three pressure points should be slightly more firm.
If you find yourself sinking into the sofa and losing support in any of these three areas, that means that the foam is too soft.
Sofas at La-Z-Boy are made with a foam that has 5 layers of density. The layers are intended to provide support in the three main areas.
If you find a sofa that is the right depth for your height but the 5 layer foam is not providing the right amount of support, you have the option of upgrading to a firmer memory foam cushion.
Does your sofa recline?
If you are shopping for a reclining sofa, there is just one extra step in the fitting process.
Not only must you ensure that the sofa fits you while in a sitting position, but it must also fit you while in a reclined position.
In fact, to get maximum comfort out of the zero-gravity position, the reclining sofa must fit your body type just right.
When you rest the sofa's reclined position, ensure that your feet do not dangle too far over the edge of the chair … the heels of your feet should just fall off the edge of the footrest.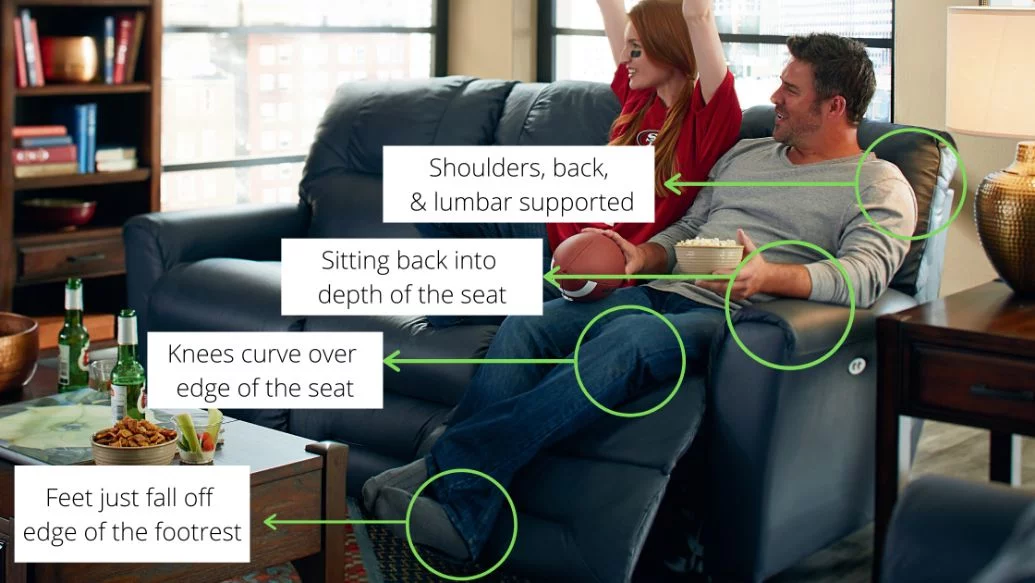 Sofa Size Recommendations from a La-Z-Boy Consultant
Lina Naija, a La-Z-Boy Consultant at the local Kanata showroom, is an expert at helping clients find the right sofa for their size.
If you are unsure of what La-Z-Boy sofa may fit you best, not to worry!
Listed below are a few La-Z-Boy sofas that Lina recommends based on unique heights and sizes.
5'4" and Under
If you are 5'4" and under, Lina suggests that you try the Amy Sofa or the Kennedy Sofa on for size.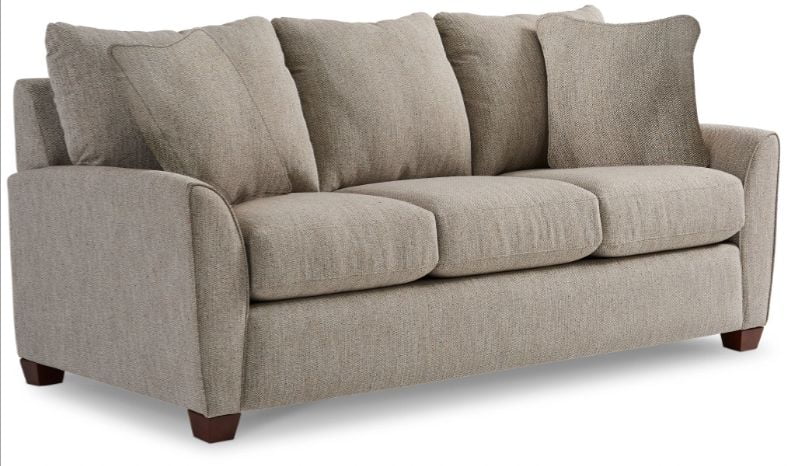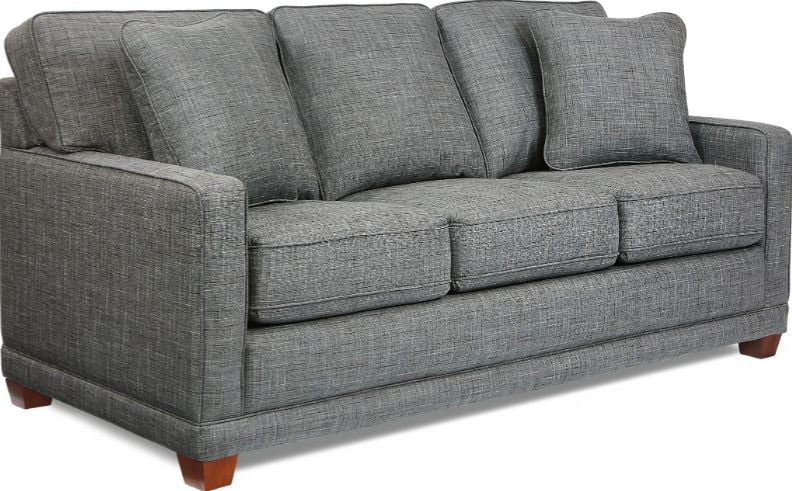 5'11" and Up
For taller clients, Lina suggests the Meyer Sofa. If you are exceptionally tall, the Paxton Sofa will provide maximum depth, according to Lina.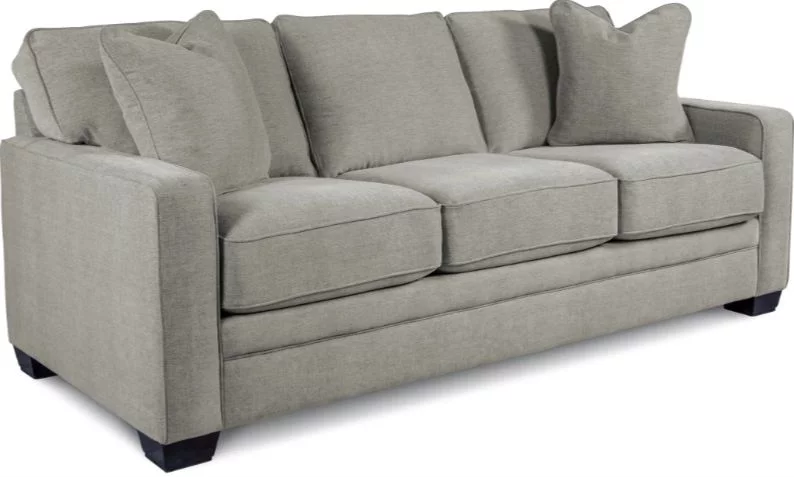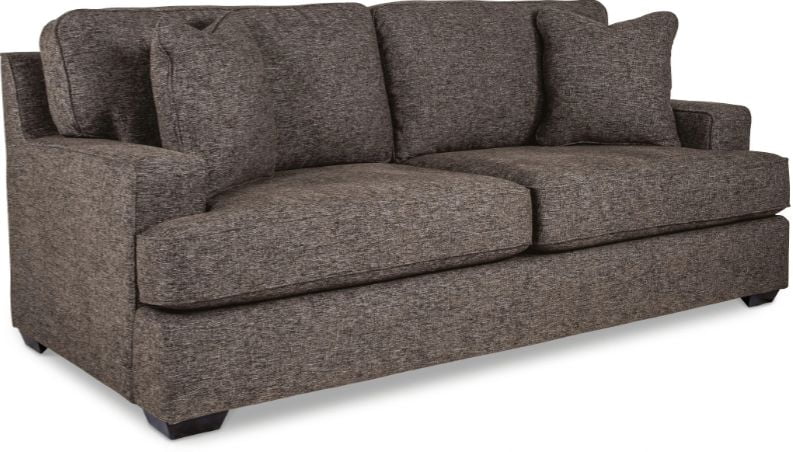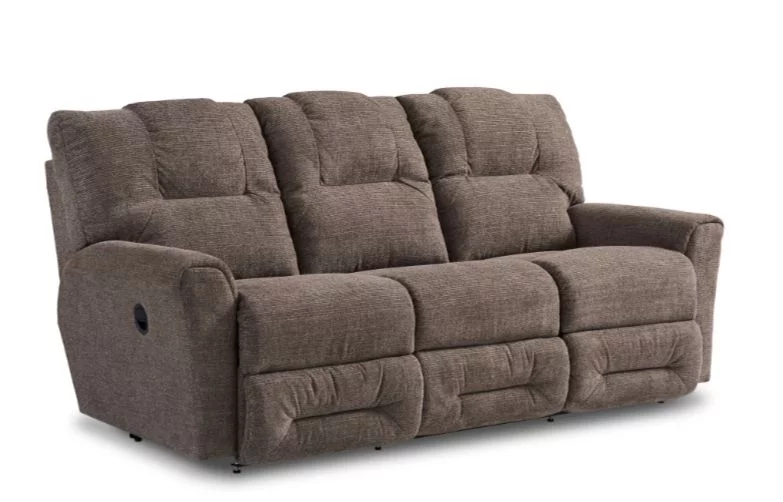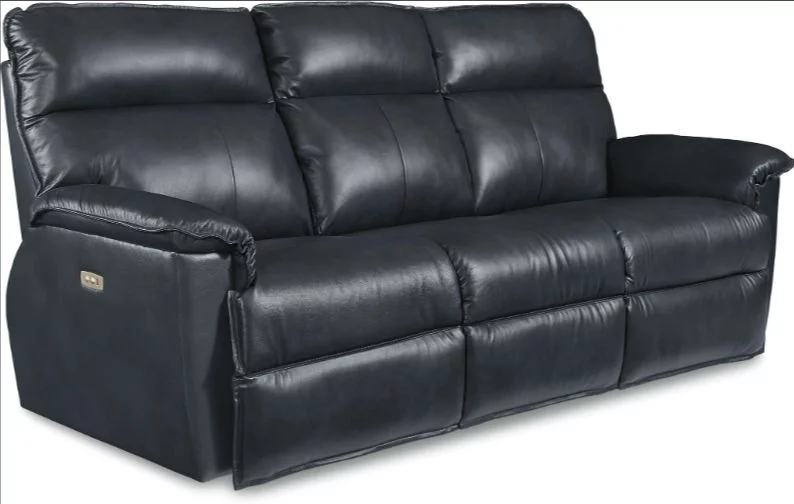 6'3 and Up
For taller clients, Lina suggests that you may find comfort in the depth of the James Reclining Sofa Cushion. The reclining sofa that provides the most depth in its cushion is the Reese Reclining Sofa.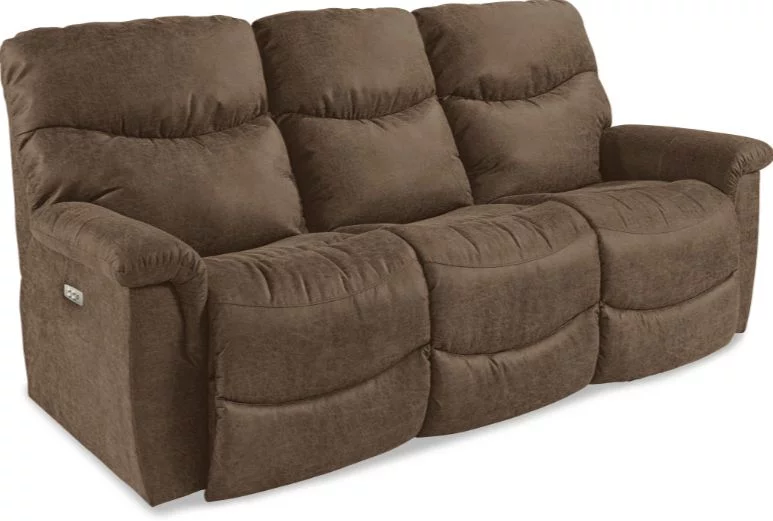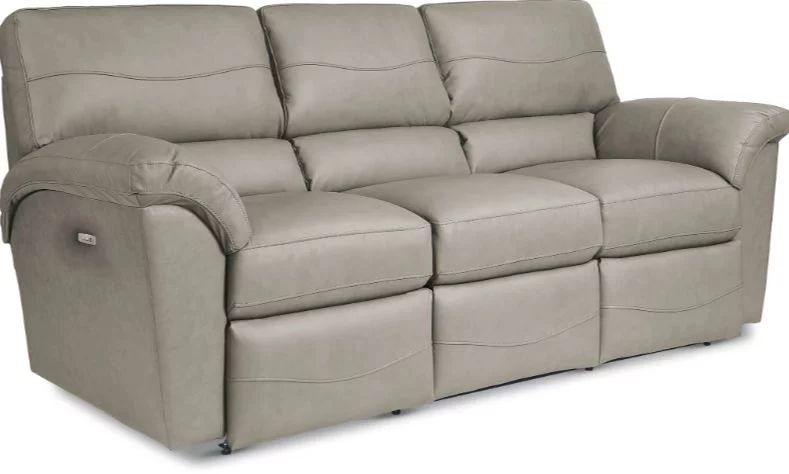 What's Next?
You now know how to properly get fitted for a sofa. Lina even made some great recommendations to help you get started on your hunt for the perfect sofa.
With this in mind, this is only the beginning of the sofa shopping process.
We have an even wider variety of sofas to choose from in-store and it is most important that you come into a showroom to try these sofas out for yourself!
There is no better way to test a sofa's size and feel than sitting back and examining your comfort in that particular model.
Visit us a local Ottawa or Kingston showrooms to start trying out sofas right away! If you'd prefer, you can also plan ahead by scheduling a visit.
We look forward to fitting you for your perfect sofa soon!
Product Info Request
Please provide us with your name and email and we'll get back to you as soon as possible regarding this item.