Where to Find High-Quality Furniture in Ottawa?
June 29, 2020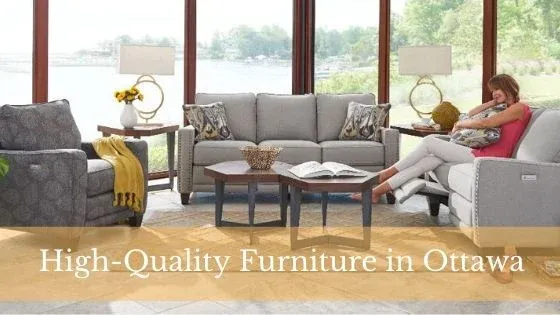 With a growing emphasis on style, the furniture industry is becoming comparable to fast fashion. As consumers, we are eager to keep up with the newest trends in home design, which can prove difficult as these trends seem to change by the minute. We find ourselves updating our home furniture all too frequently in order to remain trendy. But confined to a budget, we end up sacrificing the quality of furniture in our homes.
You can see how easy it may be for quality to be overshadowed by style. But what if you could have both?
With an average spend of $962 yearly on home furnishing, you want to ensure that your investment in furniture is not only stylish but something that will last.
Remember, quality is an investment that will serve you much longer than the latest trend.
At La-Z-Boy, we have been manufacturing quality items and furnishing homes for over 90 years. While we are proud to offer high-quality furniture options at our local Ottawa & Kingston locations, we realize that La-Z-Boy might not be for everyone. In fact, we are often asked of our opinion on alternative quality furnishing options.
To that end, this article will provide you with a list of 5 furniture stores in Ottawa that offer timeless style at the highest-quality and a simple checklist to follow when examining the quality of furniture.
Top 5 High-Quality Furniture Stores in Ottawa
Ottawa has a lot to offer when it comes to quality furniture.
In alphabetical order, this list reflects five reputable furniture stores in Ottawa that have proven their dedication to producing the highest quality home furniture.
With 20 years in the industry, Blueprint Home offers a "fresh, elegant, modern, and affordable style for your home" without sacrificing quality.
Ottawa Locations: Wellington Street, Ottawa
Since opening in 1962, Cadieux Homes has been furnishing homes with a focus on creating "a niche in the high-end home furnishing market". Their unique and high-quality products are timelessly stylish.
Ottawa Locations: Old Innes Rd., Ottawa
Services:
Interior Design & Decorating

White-Glove Delivery Service
At Mikaza, the furniture collection is inspired by contemporary designs from around the world, hand-picked for quality. Mikaza is an environmentally conscious brand that places great emphasis on delivering uniquely Canadian-made furniture options.
Ottawa Locations: City Centre, Ottawa
Services:
Consultation

Custom Manufacturing

Delivery Service
Polanco is an award-winning, family-owned furniture business rooted in providing environmentally friendly, Canadian-made furniture and creating ideal living spaces. Quality is a top priority at Polanco.
Locations: Richmond Rd., Ottawa
Services:
Consultation

Decorating Services

Custom Manufacturing

Home Staging
After furnishing generations of homes, Ormes is still dedicated to providing today's top-designs at a high-quality while ensuring that the shopping experience is relaxed and enjoyable.
Locations: Cyrville Rd., Ottawa
Services: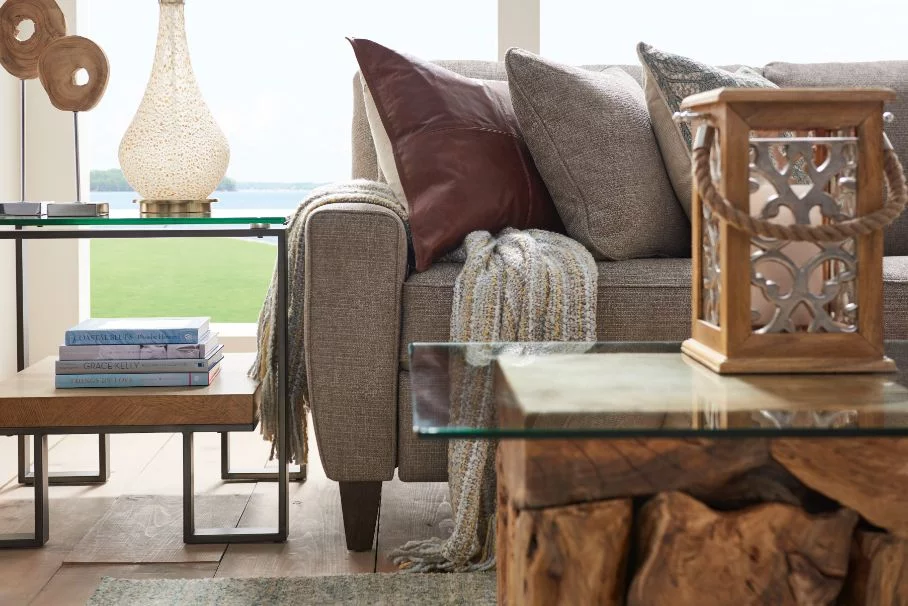 What to Look For When it Comes to Quality?
While style is always easy to identify, it can be trickier to develop an eye for quality. Let this simple checklist assist you in furniture shopping going forward to ensure that you are investing in good quality furniture.
Wood
High-Quality

Low-Quality

Solid wood or 9+ layer plywood

Kiln-dried

Well sanded

Large panels of wood veneered

Thin plywood, particleboard, pressboard, fiberboard

Knots, cracks

Soft, easily-scratched surfaces
Joints
High-Quality

Low-Quality

Dovetail, mortise & tenon

Reinforcing corner blocks

Dowels, screws

Staples, nails, visible glue
Drawers
High-Quality

Low-Quality

Dust panels, floating bottoms

Metal glide-rails, stops

Smooth glide
Frame
High-Quality

Low-Quality

Even, level with the floor

Move as a solid unit

Twists, creaks, wobbles

Legs attached to the bottom of the frame (rather than part of the structure)
Springs
High-Quality

Low-Quality

Hand-tied coil springs

Close together, even resistance

Springs should not be felt through the deck

Any springs more than a few inches apart
Cushions
High-Quality

Low-Quality

Firm foam wrapped in padding

Protective inner cover

Zippered cushions

Reversible cushions

Bare foam

Loose-fill without internal sectioning
Upholstery
High-Quality

Low-Quality

Aligned patterns

Even welts and seams

Stitching unbroken

No flaws on fabric

Skirts with lining or weights

Skimpy padding along arms and back
What's Next?
Now you are well-equipped to make an investment in, not only stylish furniture but also quality furniture that you can feel good about.
But your furniture journey shouldn't stop here! Take a look at these 2020 Furniture Care Tips to extend the life of your furniture and ensure that you get the most out of your investment.
Further, why not highlight your quality furniture pieces with some stylish decor? At La-Z-Boy, we offer complimentary home design services to help complete the look of your space.
For more information about La-Z-Boy products and services, visit us at one of your local Ottawa or Kingston locations or book online to meet with a consultant.
Product Info Request
Please provide us with your name and email and we'll get back to you as soon as possible regarding this item.