Urban Attitudes Collection
It's easy to create a beautiful, one-of-a-kind room with our all-new Urban Attitudes collection. A fresh new collection of sofas, chairs and accent pieces; It's a contemporary twist on some classic styles.
From grand rooms to small spaces, the Urban Attitudes Collection has what it takes to bring a modern attitude to any room in your home. The Urban Attitude Collection revisits some of the classic styles you have grown to love by breathing some new life into it with some more modern details.
Room design made simple
A contemporary twist on classic styles
With clean lines and designer details
Designed to fit any room, style and budget
Easy to mix, match and customize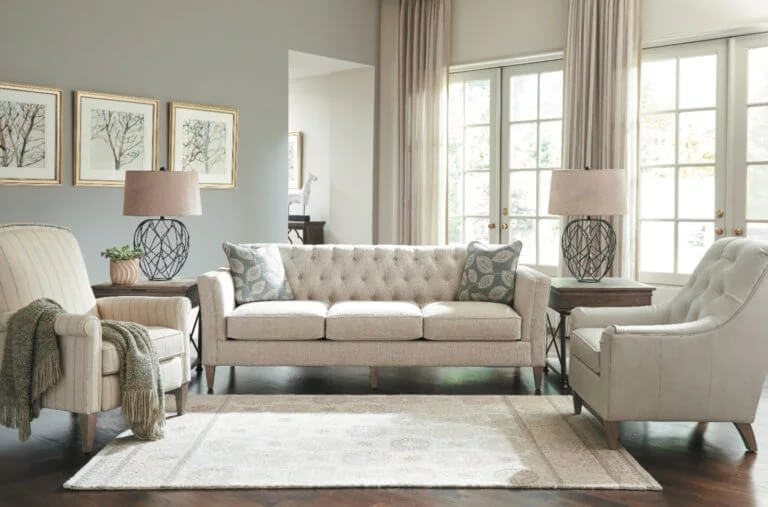 Alexandria Sofa
An updated take on the classic Chesterfield design, our Alexandria sofa isn't afraid to make a statement. Its tight back boasts button tufting in a diamond pattern that's both distinctive and unique. Extra cushioning softens Alexandria's sloped rolled arms while adding a modern twist. Slender, tapered wood legs complete the stately silhouette. Premier Construction ensures you'll enjoy the quality and comfort of this timeless piece for years to come.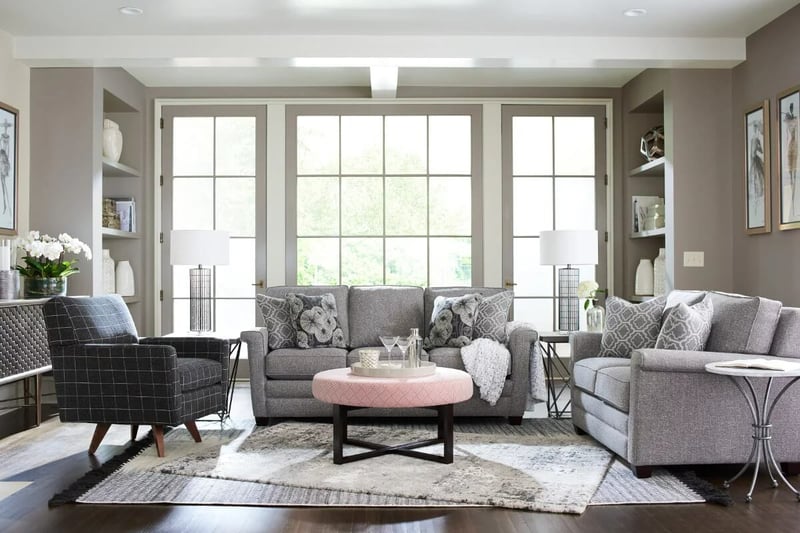 Bexley
Sometimes the smallest details make the biggest statements. That's the philosophy behind Bexley. It's clean lines and casual styling blend seamlessly with any décor, yet it still has a way of standing out. Slightly flared, key-shaped arms frame its three box-border seats for a unique, yet uncomplicated silhouette. Designed to be customized, this simple sofa is easily mixed and matched with others from our Urban Attitudes collection for a look that's both effortless and eclectic.
Review of the La-Z-Boy Urban Attitudes Collection
Are you looking for a simple solution to mixing furniture in your space to reflect your style? This in-depth review of the La-Z-Boy Urban Attitudes® Collection outlines features, the full product line-up, its foolproof design steps for coordinating furniture, and available upgrades. Plus, see what customers are saying!
Product Info Request
Please provide us with your name and email and we'll get back to you as soon as possible regarding this item.