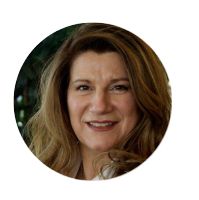 In-Home Designer
Magaly del Castillo
La-Z-Boy, 1750 Cyrville Road location in Ottawa
Magaly del Castillo has over twenty years of design experience; she has been with La-Z-Boy for ten. She has a passion for interior design and loves working with our sales team. Together they create a fantastic experience for our clients.
"I share in the joy and satisfaction of my clients when making their house feel like a home.
I am thrilled with the excitement and possibilities each new design project brings. Finding the right piece, while matching the client's style, and still providing the function required is a challenge I thoroughly enjoy. All this with comfort as a priority! Details matter when transforming your home from concept to reality.
Clearly identifying the room's function is the key to determining the placement of furniture and accessories. Seeing the project come alive to scale via our 3D program makes it a reality for our clients. Their own style always coming through in the design.
As of yet, I have not done the same room twice.
Let me make your La-Z-Boy experience a "Beyond Your Expectations" delight!"
Contact our interior designer at our Cyrville location or schedule an appointment for a consultation.
Product Info Request
Please provide us with your name and email and we'll get back to you as soon as possible regarding this item.