Cost of an Area Rug: When to Spend & When to Save
August 10, 2020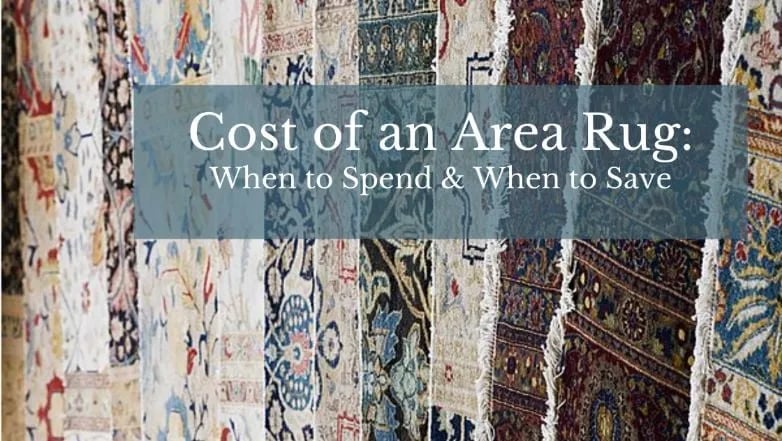 "An area rug is an essential part of pulling together a furniture grouping and anchoring a room. As designers, finding the perfect area rug is a go-to tool for completing a space."
– Cecile Panet-Raymond, La-Z-Boy Ottawa & Kingston Director of Merchandising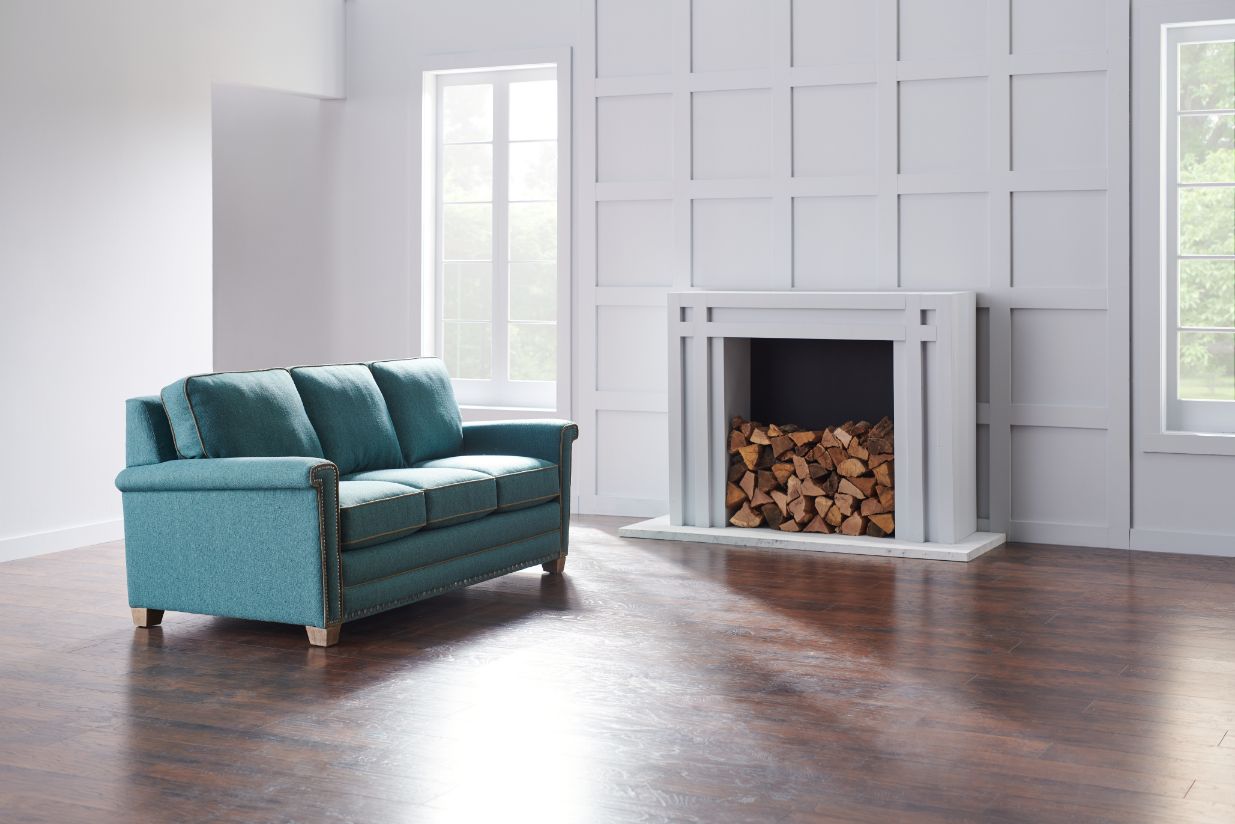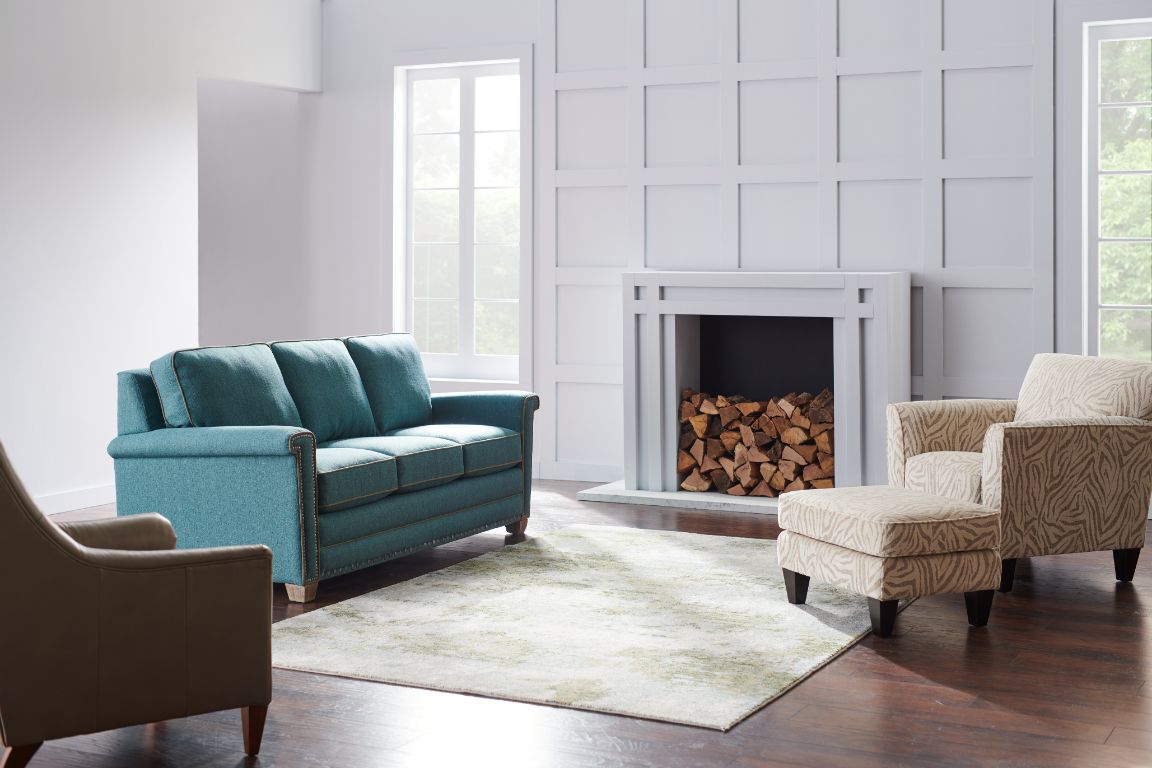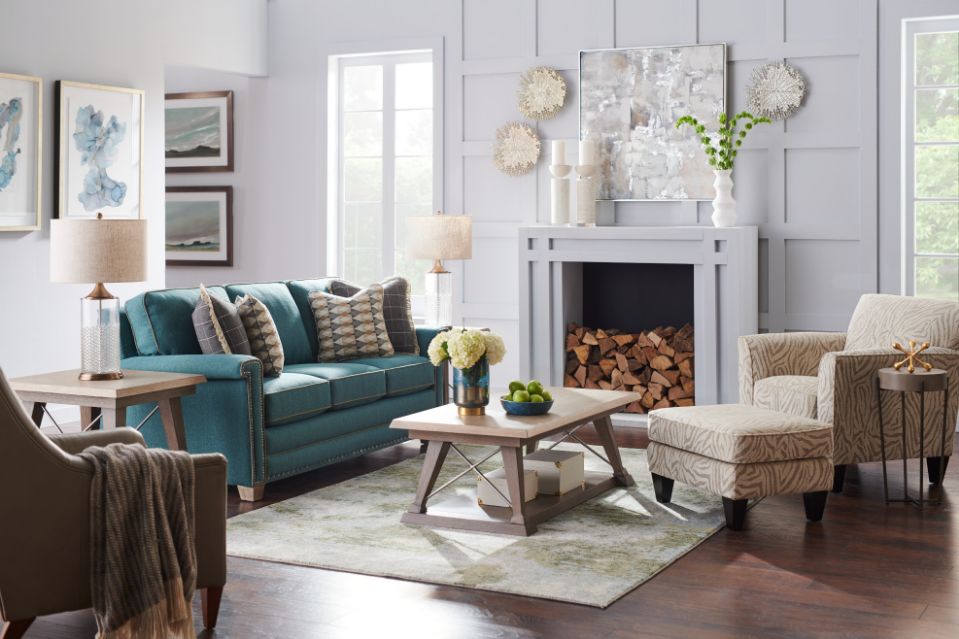 From a visual perspective, an area rug can be the perfect final touch to a living room just by adding a pop of colour and pattern. Some even consider an area rug to be a piece of artwork.
On a more practical level, a cozy area rug can bring some warmth to an open space and even help with sound absorption.
When looking to complete your room with the perfect area rug you may wonder, how much do area rugs cost? The cost of an area rug is actually an important factor to consider as the price range can vary quite drastically.
The price of an area rug is dependent on the quality, materials, and size of the piece. Believe it or not, a quality area rug can cost $400 all the way up to $10,000, or potentially even more for a very high-end, luxury rug.
When it comes to spending on an area rug, it is important to know when to spend and when to save! This article will outline the factors that affect the cost of area rugs, a general categorization of price ranges, and questions to ask yourself when deciding how much to spend.
Factors Affecting Cost
As previously mentioned, area rugs can vary dramatically in cost! This large price range is dependent on a variety of factors including the size of the rug, the materials it is made with, how it is made, the style, and the overall quality.
Size
In general, the larger the area rug, the higher the price. Therefore, smaller rugs are generally more affordable, while larger rugs are more expensive. For example, a bath mat is typically cheap while you can expect to splurge on a rug large enough to fill a dining room.
Materials
Further, the cost of an area rug depends on the expense of the materials used to make it. Rugs are made with either synthetic or natural fibres, ultimately determining the cost.
Man-made materials, such as polypropylene and nylon, are in-expensive. Area rugs made with synthetic fibres are more affordable as they are made in a factory setting and are easy and inexpensive to produce en masse. Polypropylene is the most affordable option while nylon is in the mid-range and is known for being stain resistant.
Alternatively, natural fibers, such as silk, wool, and cotton, are a more expensive choice. The authentic appearance of area rugs made with natural fibers tends to be popular and trendy as they portray an element of fashion. Wool is a quite pricey option but it is very durable. Silk is the most expensive and is used to make high-end, luxury rugs.
Construction (How it is Made)
Additionally, the way in which an area rug is constructed is very significant in determining its cost.
There are several ways to construct rugs:
machine-made tufted

machine-made knotted

hand-knotted
Machine-made knotted is the most affordable option as this method is efficient and requires minimal labour.
Alternatively, machine-made tufted falls in the mid-range of price as, while the machine helps with efficiency, some of this is done by hand requiring labour costs.
Finally, hand-knotted is the most expensive form of rug construction as it is the most durable and most laborious to make. For this reason, hand-knotted area rugs are considered to be high-end.
The price of area rugs that are hand-knotted can vary further depending on the knot count.
Similar to the thread count of sheets, the knot count of a rug is a conveyer of quality. Knot count refers to the number of knots woven into the rug per square inch. The higher the number, the more time and materials must go into making it plush and pliable, ultimately determining the final price tag.
Style
After considering the costs derived from the size, materials, and construction of an area rug, the style of the rug can also play a major role in determining the final price tag. Styles and trends of home design are always changing. With this, the style of one area rug may be valued highly while it aligns with a current trend, but loses some of its value when that particular trend shifts.
In fact, brands will often determine the set price of an area rug based on matching styles that appear in high-end fashion and home-decor magazines, ultimately driving up the price. As the style associated with that rug changes and evolves, the demand for it will decline, as will the price tag.
Overall Quality
Finally, the overall quality or value placed on an area rug will determine the cost. For example, a one-of-a-kind rug that is handwoven, imported, and expertly crafted with patterns and dyes will be considered very high in quality and therefore, value. Some area rugs are even considered to be a work of art and this is reflected in the price.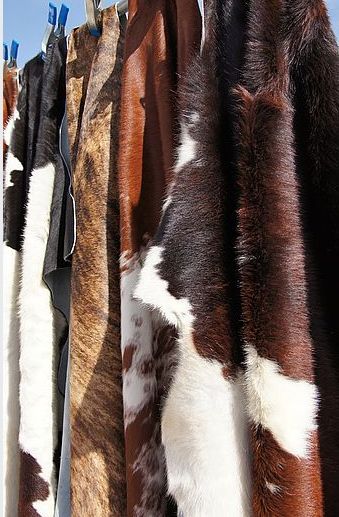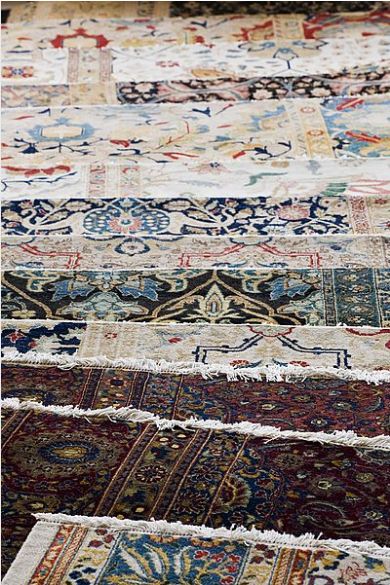 Price Range
What to Expect …
$30 to $100

Small and light (about 2x3 ft.)

Machine-made, synthetic material

Simple and basic in style (typically a solid colour)

Accent rug or Kitchen/Bathroom rug

Great for an entryway where people can wipe their feet

$100 to $400

Larger, Heavier weight

Machine-made, synthetic material

More stylish in the pattern, colours, and design

Great for casual rooms: living room, bedroom, basement

$400 to $4,000

Large (about 8x10 ft.)

Near $2,000 is where "handwoven and hand textured words start to appear)

Stylish in patterns, colours, and design

$4,000 +

Large

Handmade/Handwoven

Artistic or unique design

A conversation piece (not something to wipe your feet on)

Used in formal rooms, master bedrooms
Questions to Ask Yourself
Now that you have an idea of the costs of area rugs and what goes into determining them, there are some questions you may want to ask yourself before you decide on how much you are willing to spend.
What room will your area rug go in? How do you use this room? Is it a living room, a dining room, or a playroom? Do you have pets or small children that will use this space? Is this area rug meant to enhance the aesthetic of the room or is it for practical purposes?
The answers to these questions will help you determine if this is a rug that you should splurge on or save.
Although an expensive, high-quality rug has the potential to last for a long time in your home, this doesn't mean that you have to break the bank on every rug in your house. The best way to decide on how much to spend on an area rug is to consider design and traffic flow.
For example, a rug that greets guests in your foyer may want to be something you save on. A rug in this location will endure a lot of consistent traffic and trails of dirt from the outdoors. In this case, you may consider purchasing a synthetic nylon rug as it is stain-resistant and easily replaceable in about a year or so.
Alternatively, a rug that is meant to fill a formal dining room is a great piece to invest in. This room is generally used less frequently and often used to host special occasions. The perfect place to showcase a unique rug and quality rug that will enhance your home design and impress your guests.
Finally, if you plan to choose a rug that aligns with a particular, and perhaps fleeting, fashion trend, it is advised to seek out an affordable option. Given that fashion trends adapt rather quickly, you may end up wanting to replace this rug sooner than you think. You will be happy that you didn't break the bank on this one.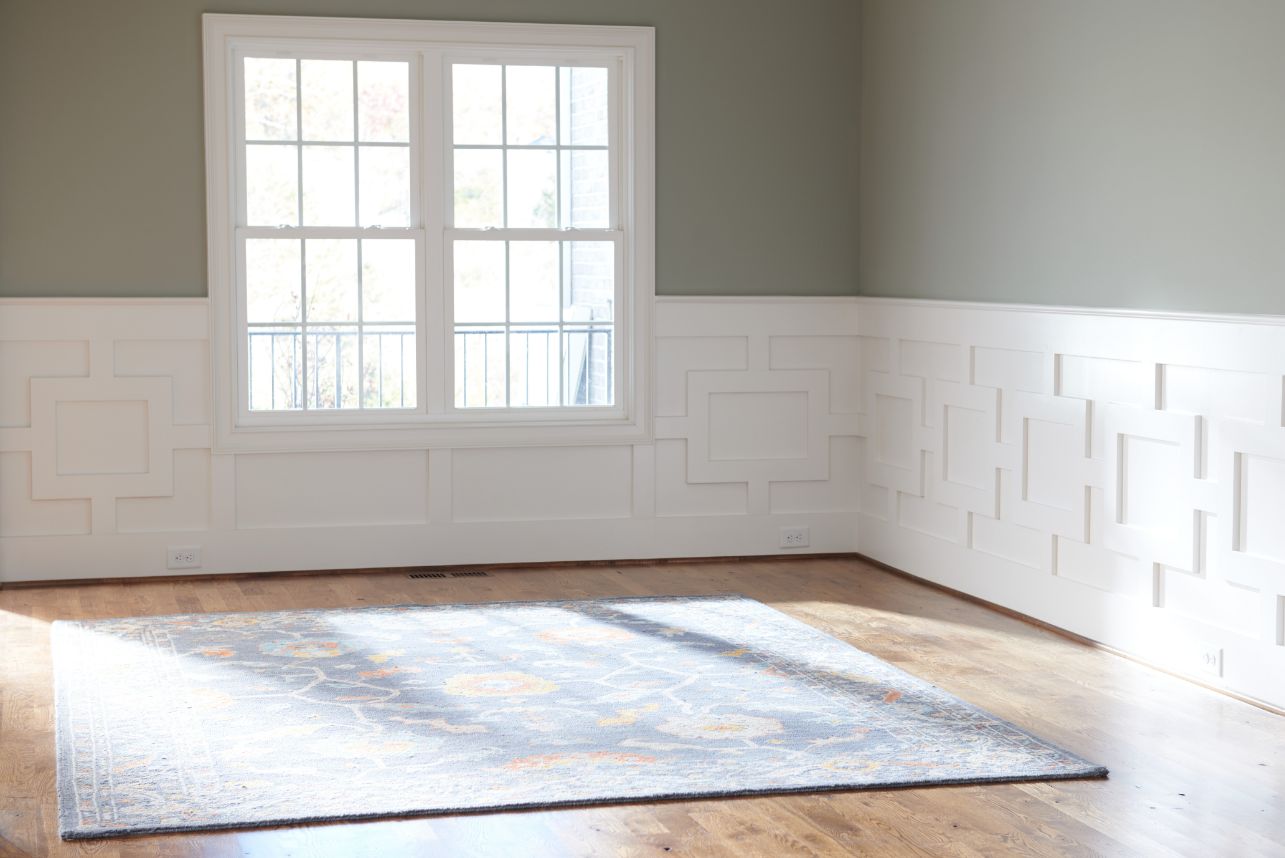 What's Next?
Now that you know more about the area rug you want and how much you are willing to spend, let us help you find the perfect area rug for you at La-Z-Boy.
At La-Z-Boy, we sell a variety of area rugs. Our supplier Surya produces a deep line of top-quality rugs that offer something for every style and budget. From traditional area rugs to contemporary and modern, our designers would be happy to help you find the perfect area rug to match your tastes and fit seamlessly in your home.
*All La-Z-Boy prices listed in this article are subject to change. We aim to update all cost-related articles twice per year. This article was last updated on May 30th, 2023. Please visit lzb.com and select an Ottawa or Kingston La-Z-Boy store location to view the most up-to-date pricing.
Visit us at one of our local Ottawa & Kingston locations, or book a consultation online, to have all of your area rug questions answered by one of our personal consultants.
If you are interested in meeting with a consultant through a virtual design appointment, here is what you can expect!
Product Info Request
Please provide us with your name and email and we'll get back to you as soon as possible regarding this item.