How to Find a Recliner That is the Best Fit for You?
December 4, 2020
So you have decided that you want a recliner chair! I mean, who wouldn't?
What better way to relax and unwind than by kicking up your feet and sinking back into the comfort of a recliner?
Making the decision that you want a recliner is easy but finding the right recliner for you can be more complex.
Let's face it, a quality and comfortable recliner chair can be a significant investment. You want to ensure that you are happy with the recliner you purchase, making the investment well worth it.
Believe it or not, there is a lot that goes into choosing a recliner. With such a wide range of recliners to choose from, there is something for everybody when it comes to functionality, style, size, and customization.
Not to worry! This article will guide you through the step-by-step process of finding a recliner that is the best fit for you.

Think About Functionality
First and foremost, start by thinking about the functionality that you will require from this chair.
What will this recliner be used for? Who will use the recliner?
With this in mind, there are 4 main options to choose from when it comes to functionality …
Manual
A manual recliner is a chair that can maneuver into a reclined position just by pulling a handle or pushing back into the seat.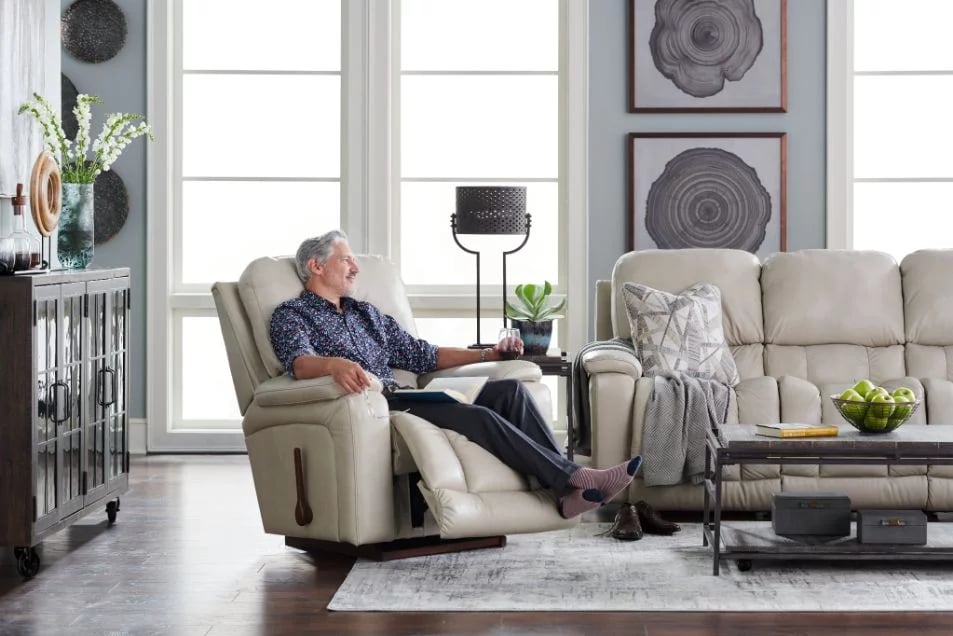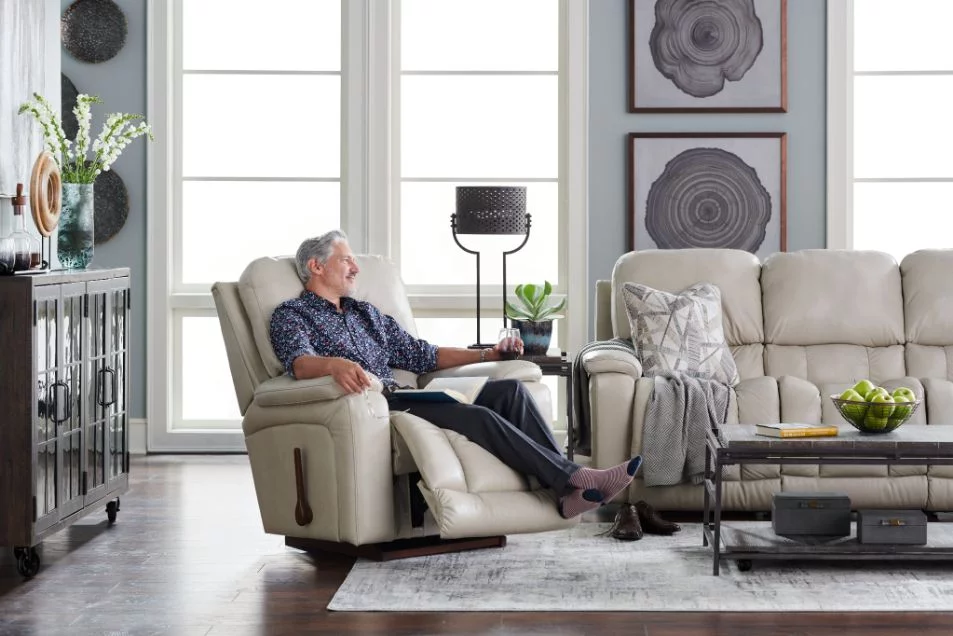 Power
If you have mobility issues or strength limitations, you may consider a power recliner which is a motorized chair that reclines back with the touch of a button.
To help guide your decision, take a look at the article Manual vs. Power Recliners: Differences you should know.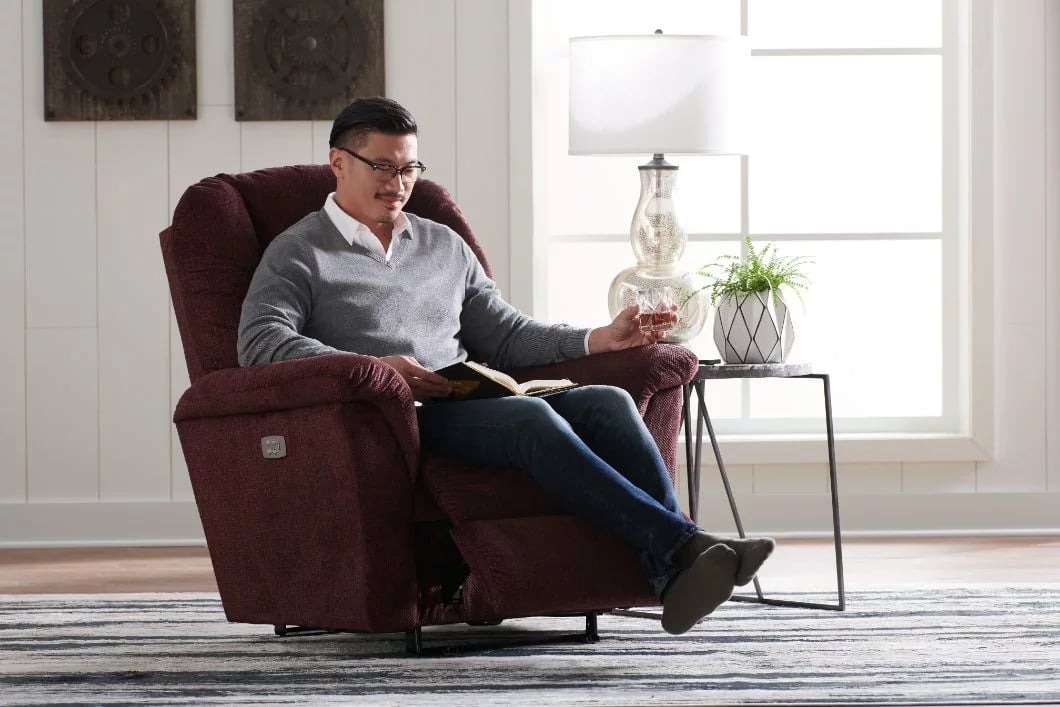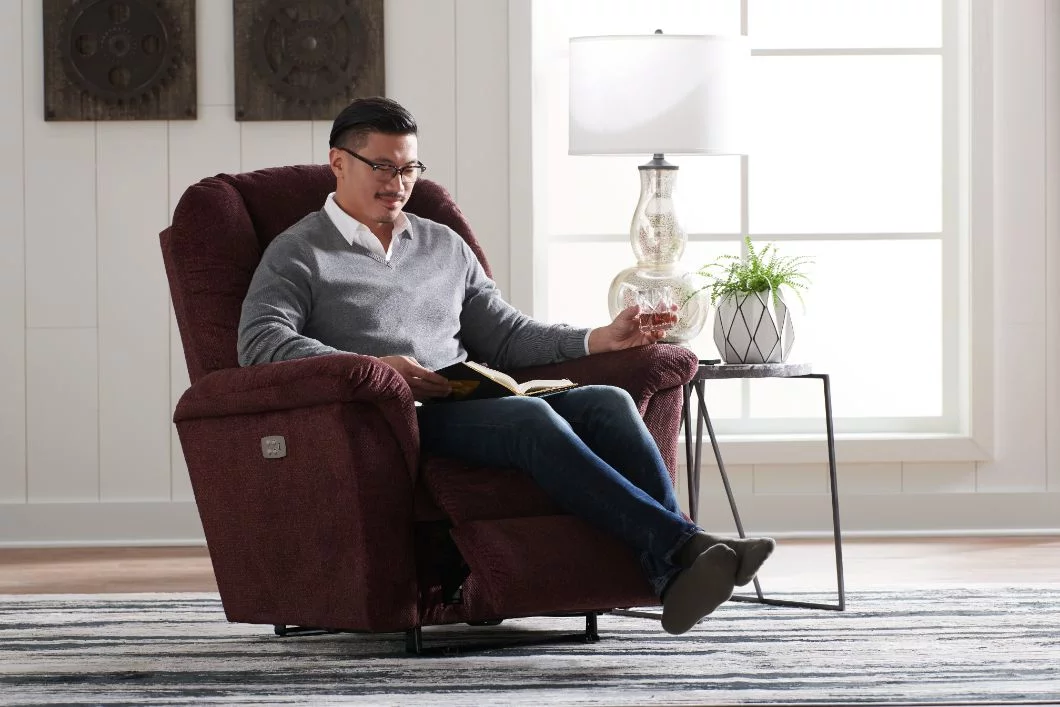 Lift
If you require assistance moving from a seated to standing position, a power lift recliner can assist you in and out of your recliner chair.
From a fully standing position to the fully reclined zero-gravity position, the lift recliner does the work for you with the touch of a button.
Rocking
A rocking recliner allows you to rock while also achieving the reclined position.
If you have a newborn at home, you may consider a rocking recliner as one of the Best La-Z-Boy Chairs for your Nursery.
Next, Consider your Style
Once you have determined the functionality and purpose of your recliner chair, it is time to consider the style.
What room will your recliner go in? Is this room formal or casual? What does the recliner need to match or coordinate with?
At La-Z-Boy, we offer a wide variety of recliners.
Further, if the style is a crucial factor for you, you may consider a Secret Recliner. These recliners put style first, yet offer unexpected reclining comfort!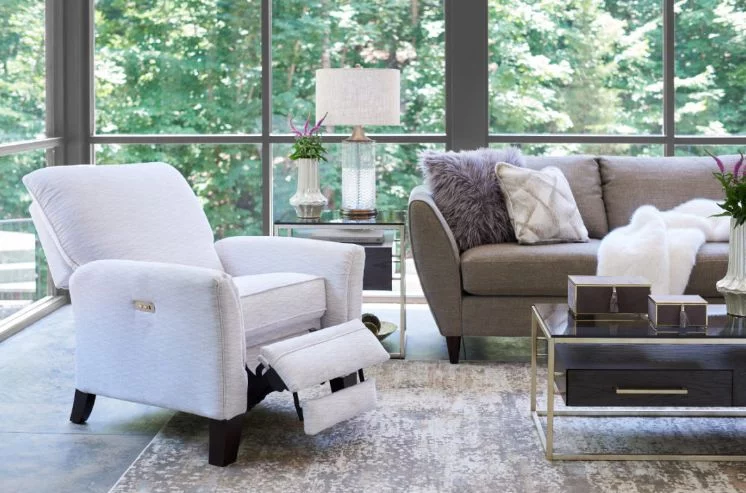 Most Importantly, Choose the Right Size
Once you have determined the preferred functionality and style of your recliner, it is time to start narrowing down the search even more by finding a recliner that fits your body type.
Getting fitted for your recliner is arguably the most important part of the process.
Believe it or not, but an ill-fitting recliner could actually have negative effects on your comfort.
Whether you are short, tall, thin, or stalky, it is essential to choose a recliner that is the right match for your unique body type in order to get maximum comfort from your chair.
La-Z-Boy has designed over 50 high-quality recliners in order to accommodate a wide range of customer preferences and body types.
How to Pick a Recliner that Fits You: 6 Simple Steps
It is important that the height, depth, and width of the chair provides you with personalized comfort based on your unique size and shape.
Step One
Determine your height and choose a recliner from within your height range.
La-Z-Boy recliners are sorted into four main categories to choose from:
This is only the beginning of finding your perfect fit. It is crucial that you sit in the chair to test out the fit and the feel.
Step Two
When you sit back into the depth of the seat, make sure that your knees are bent at a 90-degree angle and your feet are comfortably reaching the floor.
Step Three
As you lay back, your shoulders should naturally lay at the seam where the two back cushions meet.
Step Four
It is important that your chair provides good lumbar support.
Resting into your chair, you want to ensure that the middle cushion provides enough lumbar support to your lower back. The cushion should support the natural curve in your back ensuring that it does not cave inwards and cause tension.
Step Five
As you rest your head, the cushion that supports your head and neck should not cause extension or strain forward. Your neck should rest comfortably aligned with your spine and your head should naturally relax into the cushion.
Step Six
When in a reclined position, your feet should not dangle too far over the edge of the chair … the heels of your feet should just fall off the edge of the footrest.
A personal consultant at La-Z-Boy will guide you through this step-by-step process and ensure that your recliner fits just right …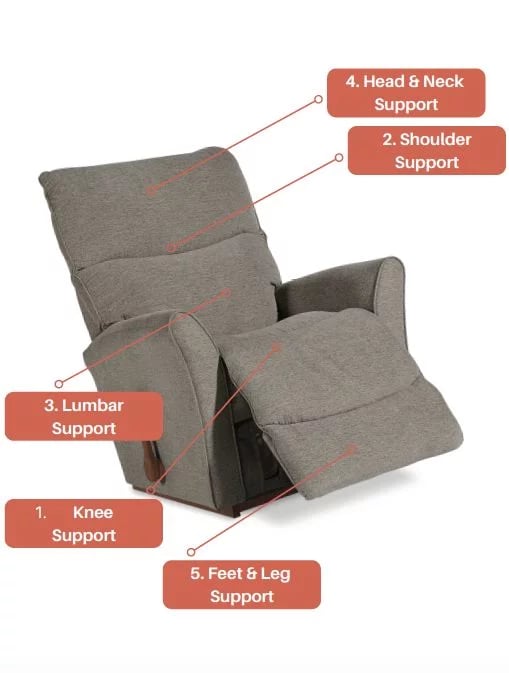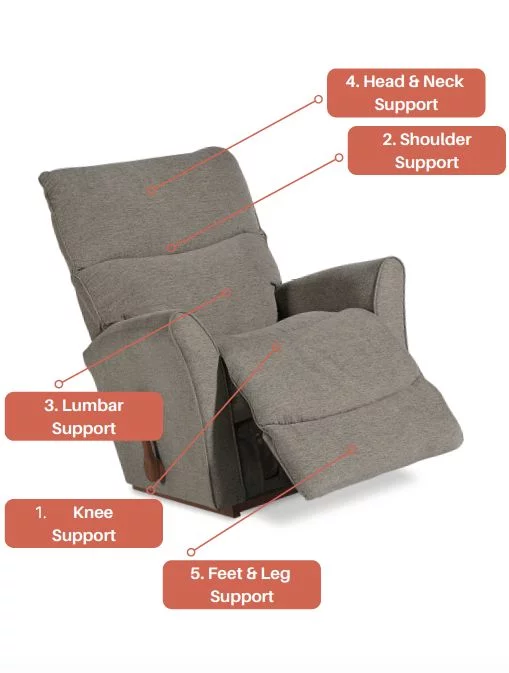 Make it your own with Customizations
You are almost there!
Everything at La-Z-Boy is customizable. With this, you have the opportunity to make some final tweaks to your chosen recliner based on your own personal preferences.
With a wide range of upholstery, handle and upgrade options available, you can customize your recliner to be uniquely yours.
To learn more about customization options, take a look at the article Custom Furniture at La-Z-Boy: What to Expect.
What's Next?
There you have it! The information in this article will help you find a recliner that is the best fit for you.
You may also find it helpful to check out our Definitive Recliner Buyers Guide.
So what is holding you back? Time to start shopping!
Visit us at one of our local Ottawa or Kingston showrooms or plan in advance by scheduling a visit. One of our design consultants will be happy to help you get fitted for a recliner of your choice.
We look forward to helping you find your perfect recliner fit and making your time at home just a little bit more comfortable.
Product Info Request
Please provide us with your name and email and we'll get back to you as soon as possible regarding this item.