Creating your Living Room Sketch Plan: Why it's Important?
February 15, 2021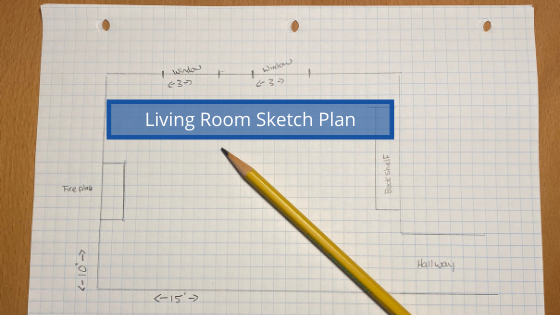 By Kim Wade – Assistant Manager: Hunt Club Location
Let's face it; furniture shopping isn't something we do every day or even every year.
When looking for new furniture, most of us have an idea of what we're hoping to find, but the process can become overwhelming, and we begin to second guess ourselves.
When we find ourselves outside of our home within a much larger showroom surrounded by new furniture or viewing an item on the internet, it is easy to become uncertain of sizing, configuration and furniture placement within the room.
This is why sketching your living room is so important! Not only is sketching an essential exercise for getting the correct furniture fit. If you and your design consultant know all the room's details, furnishing it will become a much easier task.
How to Sketch a Room Layout
Sketching a room can be as simple as a couple of lines drawn on a piece of paper or as detailed as a 3D room planner.
One of the most critical elements of sketching your living room is getting the shape right and each wall's exact measurements.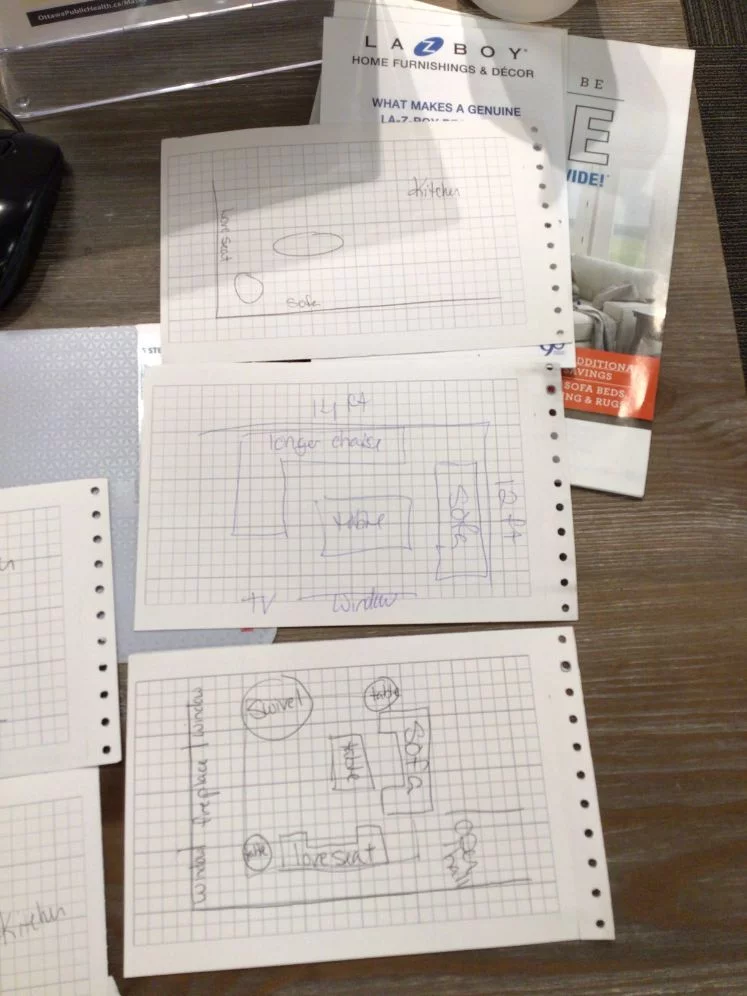 Here are five steps to keep in mind when creating your sketch:
Map out your windows, fireplace, half walls, and doorways, then add their measurements.

Include other areas around the sketch space, such as the front entrance, kitchen, hallway, bedrooms, etc.

You should also have an idea of a focal point and identify traffic flow in your space. Do you want the furniture facing a specific direction, towards the window, fireplace or TV? Floating inside the room or backing against the wall?

How many seats do you need within this space? Do you want any of them to swivel or recline?

Include in the sketch existing pieces that you want to remain in the room, such as your favourite bookcase, antique table, large mirror, etc.
Remember to consider the extra space needed for end tables, floor lamps, planters, etc.
Think about whether you want an area rug in the room and, if so, where you'd like the rug placed within the space?
For more detailed instructions on how to measure and sketch your room, check out our article How to Measure Your Room so Your Furniture Will Fit.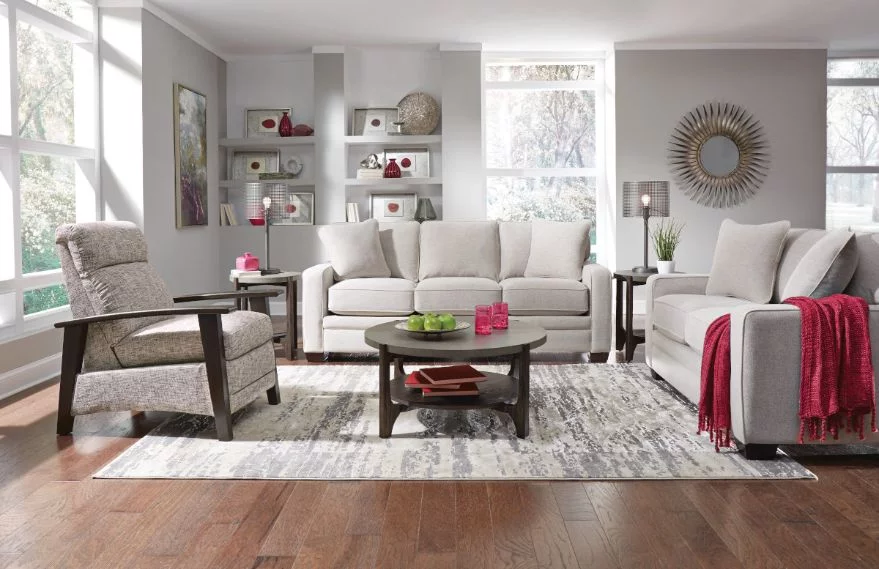 How Can La-Z-Boy Help Me?
At La-Z-Boy Ottawa & Kingston, our priority is for you to find the furniture that is right for you and your family.
Along with extensive product education, La-Z-Boy design consultants receive additional training to help you find the furniture that works best in your home. This process includes finding a style you love, and of course, a comfortable fit.
The process begins with helping you complete the sketch of your space. We'll take the time to sit down with you and ask about your room's details to sketch it out properly.
We will provide you with several choices that will empower you to decide based on fit and feel, not just price alone.
Once we know what you want, we can suggest the right furniture and accessories for the area's configuration.
Need Some Extra Design Assistance?
Once your detailed sketch is complete, it becomes a smooth transition to enable the in-home designer to get involved if needed.
We know that functionality is essential in building a comfortable and stylish home. That is why we offer a complimentary in-home design service should you need help designing the entire room!
Our accredited interior designers can make sure your furniture, accessories and colours all work together seamlessly. They use the latest 3D digital planning software to help you visualize your newly designed space.
To learn more about what to expect at an interior design appointment, check out Virtual Design Services at La-Z-Boy: What to Expect.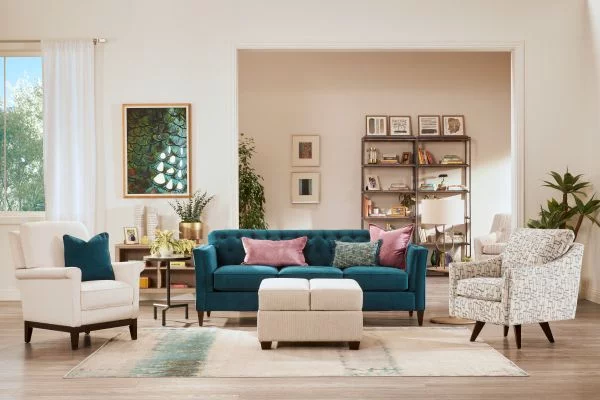 Next Steps:
Considering all the pertinent room measurement information recorded in your sketch, it is a valuable tool you can use when shopping for the right furniture for your living space.
Should purchasing home furnishings be part of a more extensive renovation, you'll need your sketch measurements for further calculations. If you have flooring, carpet or tiling projects, input your measurements into this square footage calculator. It can also help you determine material costs.
Need help sketching your living room or any other room in your home? Meet with a friendly design consultant at our La-Z-Boy locations in Ottawa and Kingston.
Or Schedule a virtual or in-store consultation today.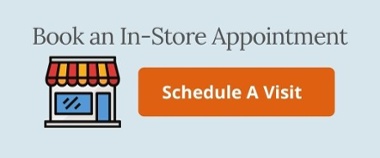 Related Links:
What to Expect When Purchasing Furniture At La-Z-boy Ottawa/Kingston
Eight Practical Tips For Arranging Your Living Room Furniture