Five Best Selling La-Z-Boy Sofas in Ottawa/Kingston
November 19, 2020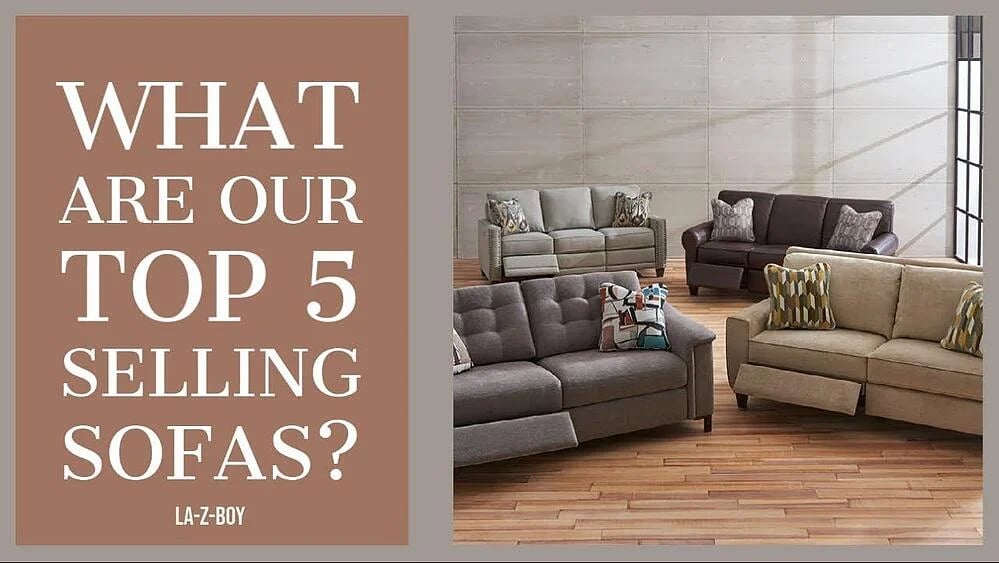 No home is complete without a sofa. Whether your style is contemporary, sophisticated or all about home entertainment, the couch you choose defines your space.
When shopping for sofas in Ottawa and Kingston, people often ask us, "what are your top-selling couches?" Buying furniture is a significant investment. If your goal is to make your next purchase a staple in your home, you'll want to make sure you make the right choice.
At La-Z-Boy Ottawa and Kingston, we've helped thousands of clients find the perfect couch for their specific needs. There are many sofa options available, but which one is right for you? To get you inspired we'll review our top-selling La-Z-Boy sofas.
Best Selling La-Z-Boy Sofas in Ottawa & Kingston
*Honourable mention
1. The Trouper Reclining Sofa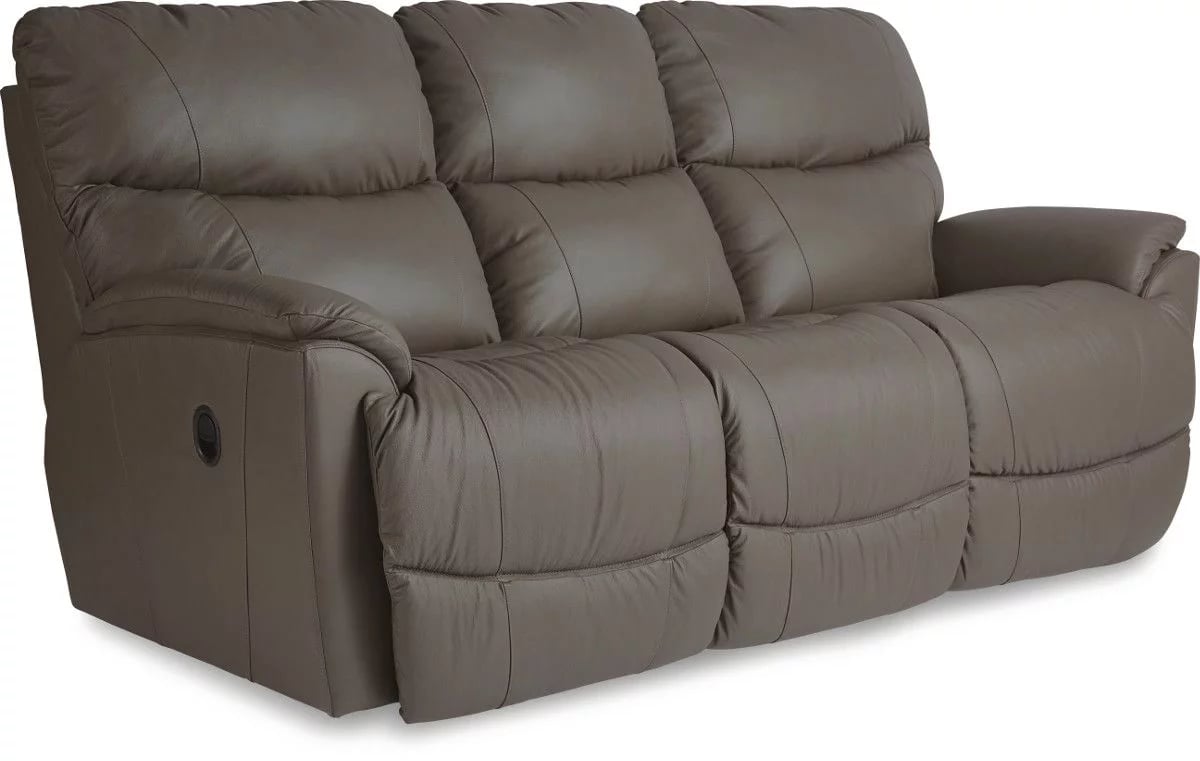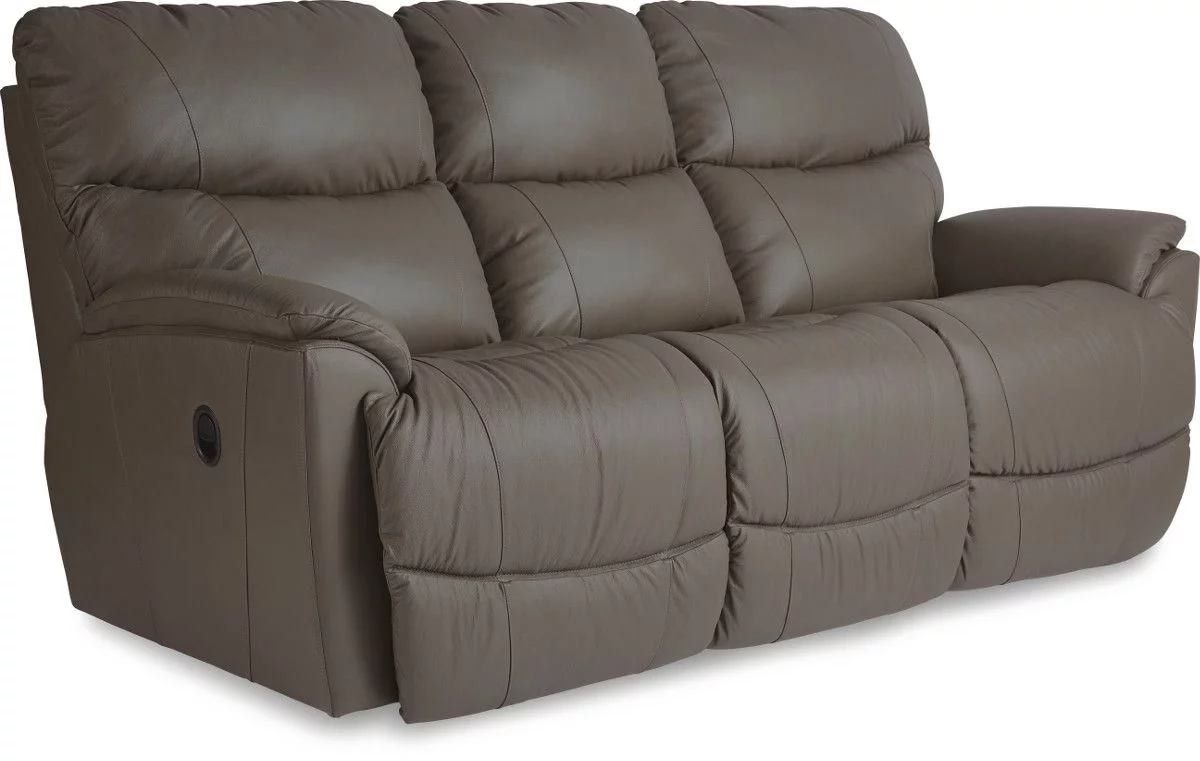 The first best-selling sofa on our list is the Trouper Reclining Sofa. With the Trouper, you can easily turn casual evenings at home into cozy family nights with its comfortable seats.
Trouper's seats are sculpted bucket seats meaning you sink right into the cushions without having to worry about feeling uncomfortable. The split back cushion provides soft-support of your head, neck and lumbar, and the dual-sided reclining allows both the right and left arm seats to recline with a simple latch release.
You can adjust the back and chaise legrest for personalized reclining comfort, or lean back without raising your feet.
The Trouper is also available as a recliner, a loveseat and a sectional. You can learn more about the Trouper Sofa by checking out this article.
2. The Piper Stationary Sofa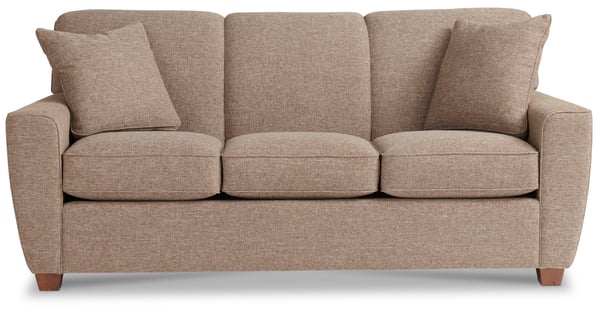 The next sofa on our list is the Piper stationary sofa, being our top selling stationary sofa by a landslide. With casual comfort at its finest, the Piper is clean, informal, and welcoming. With its optional pillow accents, contrasting welt trim and the option to add a chaise, you can make the Piper right for you how ever you choose.
The Piper is also available as a loveseat, a queen sleep sofa and a matching ottoman. You can learn more about the Piper Furniture Family by reading this article.
3. The Bexley Stationary Sofa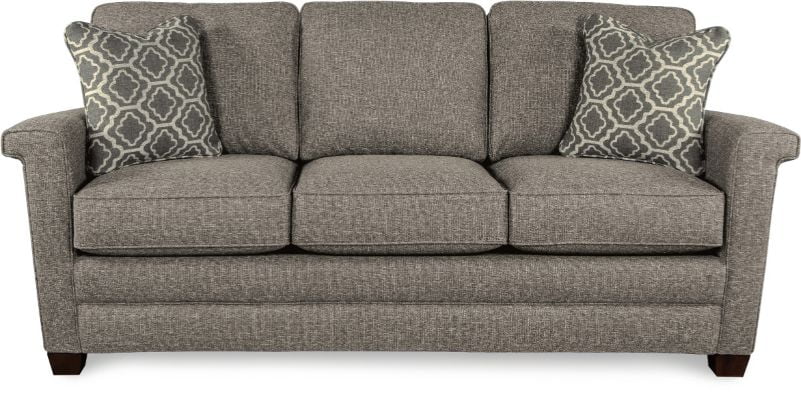 The next sofa on this list is the Bexley stationary Sofa. Formerly part of our Urban Attitudes Collection, the Bexley Sofa is designed for an easy mix-and-match ability. Whether you're designing a whole new room, or adding a sofa to existing pieces, Bexley blends right in, with its clean, tailored lines and welt trim detailing. Slightly flared, key-shaped arms frame its three roomy seats for a unique, yet uncomplicated silhouette.
The Bexley is also available as a loveseat and a sectional. You can learn more about the Bexley Sofa by reading this article.
The next sofa on our list of best sellers is the Paxton Stationary Sofa. With its sleek and casual look, the Paxton is also known for being our
best-selling sectional
.
It has a combination of clean lines, wide track arms, welt trim and decorative low-profile wood legs that give it a transitional style. The Paxton is also known for its deep cushions, being the deepest and biggest cushions available on a La-Z-Boy sofa.
The T-shaped cushions are also unique, as there are only two of them involved in the construction of the piece. Normally sofa cushions come in pairs of three, meaning the Paxton shows off less but makes up for its lack of cushions with comfortability.
5. The Laurel Stationary Sofa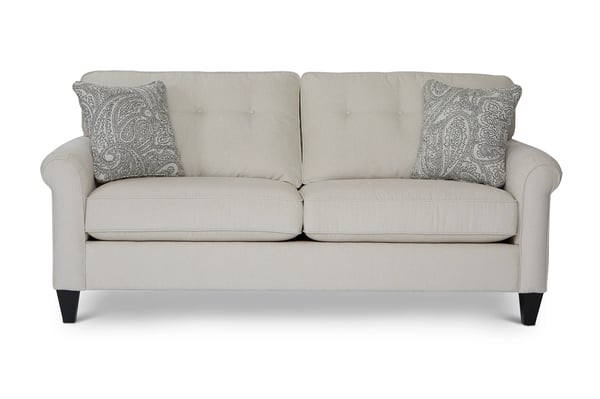 Last but not least on our best-selling list is the Laurel Sofa. Casual with a touch of traditional detailing, the Laurel sofa is the only other sofa, other than the Paxton, to feature a two-seated cushion arrangement.
Decorative wood legs and slightly flared arms with welt trim add character to Laurel's clean silhouette, while a the button-tufted back cushions offer an elegant, eclectic and relaxed furniture frame.

The Laurel is also available as a chair & a half and a matching ottoman. You can learn more about the Laurel Furniture Family with this review article.

The Meyer Sofa (Honourable mention)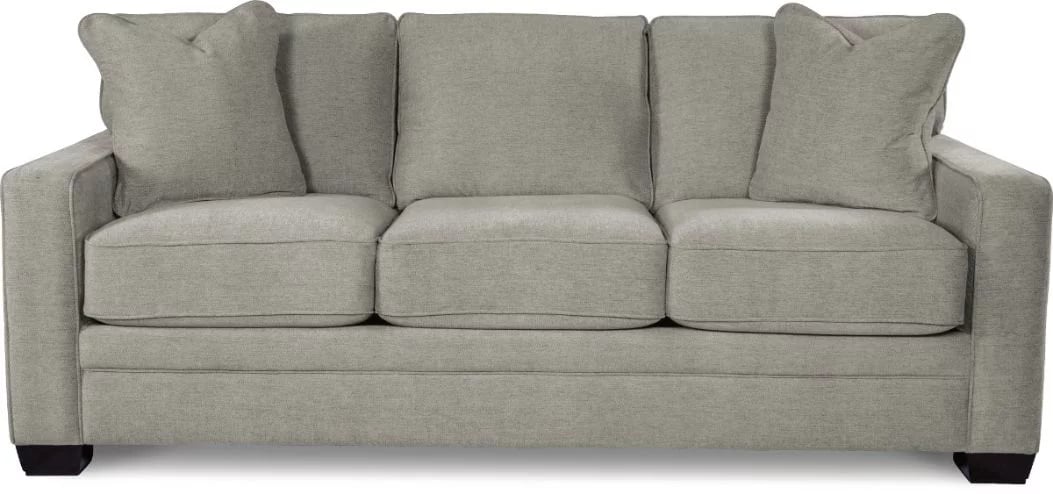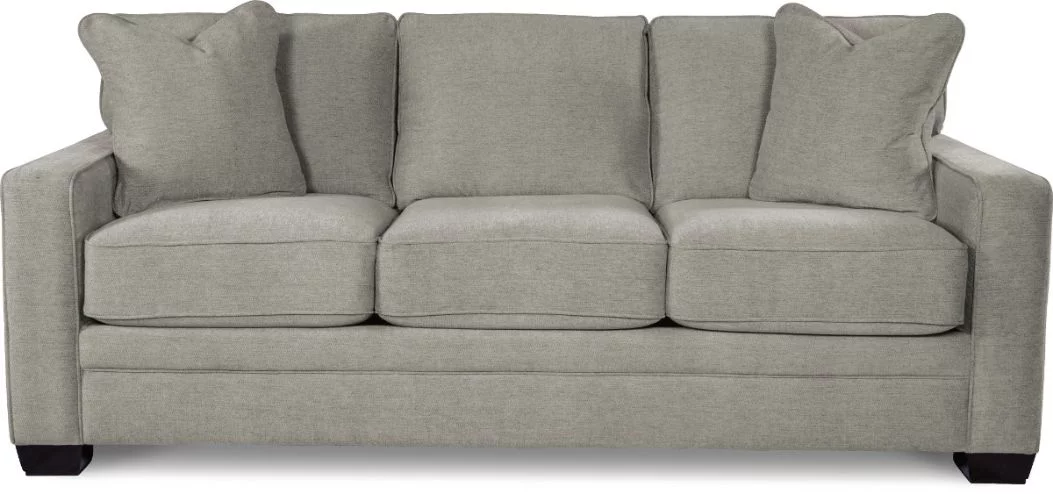 As an honourable mention, the Meyer sofa is considered a customer favourite, which is why it is considered on this list. With three deep seat cushions and an extra wide stance, the Meyer sofa is comfortable enough for a crowd with style that makes an impression.
Welt detailing enhances the crisp but casual look of Meyer's box border seats and backs, as well as its updated track arms. Decorative wood legs add to its appeal.
The Meyer is also available as a chair, a loveseat, a sectional and a matching ottoman. You can learn more about the Meyer Sofa by checking out this article.
The Jay Reclining Sofa (Honourable mention)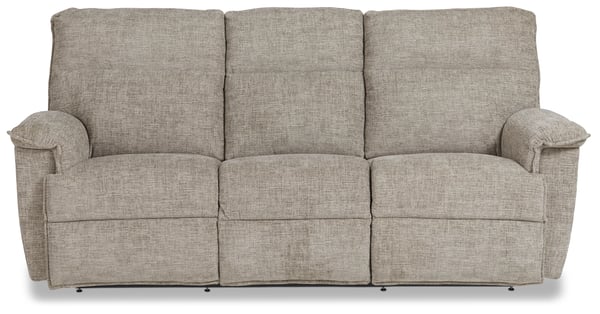 The Jay is another up and coming sofa frame that has caught the eye of some customers. Being in the reclining family at La-Z-Boy for quite some time now, the Jay recliner has a unique stature in which the back of the arms are more curved than the front, making it look smaller than it actually is.
Transitional style, complete with detailed flange stitching, give Jay a casual look perfect for family-friendly rooms, while pillow-soft seats and chaise legrests are an inviting place to kick back and relax.

The Jay is also available as a rocking & wall recliner, and a reclining loveseat. You can learn more about the Jay Furniture Family with this review article.
Next Steps
Although these five sofas are our top sellers in the Ottawa and Kingston area, there are many other choices available. Have a look at our honourable mentions, the Meyer stationary sofa and the Easton reclining sofa. Whether you choose one of these couches or something completely different, you now know which sofas are our most popular.
La-Z-Boy has over 90 years of experience in furniture. The quality and variety of La-Z-Boy sofas will ensure you find the perfect match for your needs. If you're not sure which sofa is right for you visit us in-store in Ottawa/Kingston or schedule a visit in advance and one of our design consultants will help fit you to your perfect sofa
.
We know that functionality is essential in building a comfortable life, not just a stylish one. That is why we offer a complimentary in-home design service should you need help designing the room of your dreams!
Related links:
Best selling La-Z-boy Recliners
Product Info Request
Please provide us with your name and email and we'll get back to you as soon as possible regarding this item.