Review of La-Z-Boy's Bexley Stationary Sofa
December 10, 2019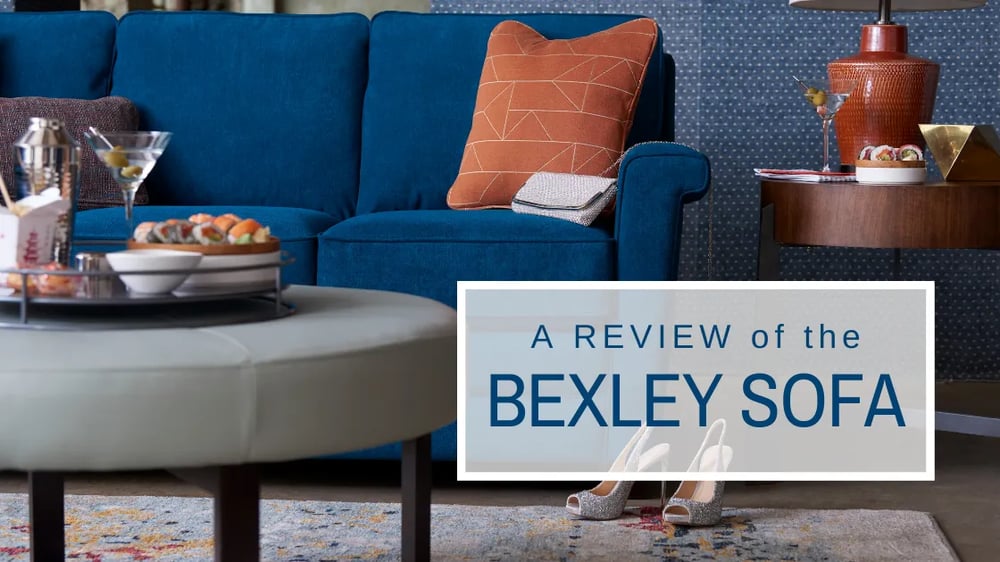 PLEASE NOTE: The Bexley sofa was formerly part of the Urban Attitudes Collection which has now been discontinued. Any reference to the features and benefits of this collection is no longer available.
In this review, find out why the Bexley Sofa is one of the top five selling sofas in Ottawa and Kingston.
Sandra El Nounou is a design consultant at La-Z-Boy Home Furnishings and Décor in Nepean. In her three years with the company, she has helped hundreds of customers find their perfect seats. "People are drawn to the Bexley's tailored lines," explains Sandra, "they love the look of it, the comfort, and the beautiful selection of colours you can choose."
Whether you're designing a whole new room or adding a sofa to existing pieces, Bexley blends right in. Slightly flared, key-shaped arms frame its three roomy seats for a unique, yet uncomplicated silhouette.
In This Article...
*PLEASE NOTE: Some of the information in this video is outdated.*
Unique Features
The sofa boasts a combination of features that contribute to its overall appeal and durability.
Its padded outside arms and backs create a fuller and more rounded frame, enhancing its style. Built with La-Z-Boy® Premier construction, the sofa showcases a frame made from kiln-dried hardwood and furniture-grade laminates, ensuring long-lasting durability.
Additionally, it comes with two 18" accent pillows featuring a fused bag design, which prevents the escape of blown fiber and allows for a full and comfortable look.
The sofa is equipped with self-healing zippers that can be effortlessly fixed by simply zipping and unzipping past the point of damage caused by usage.
Furthermore, tailor-made decking, applied as a raised print underneath the seat cushion, serves as a non-skid feature, preventing the cushion from sliding forward and ensuring a secure seating experience.
Size & Dimensions
The size and dimensions can tell you a lot about a furniture item. To ensure that the Bexley sofa can fit in your home, it is always important to measure your space.
One size does not fit all when it comes to comfort. Based on its dimensions, the Bexley sofa is a good fit for most petite to average height individuals. A taller person may prefer a bit of a deeper seat.
While your height can be a considerable factor, it is important to note that height guidelines are NOT set in stone. The way you sit in a furniture item can drastically affect how someone might find a seat comfortable.

This is why we highly recommend coming in-store and taking a sit test to determine if the Bexley sofa is right for your unique body type. To learn more, take a look at our article How to Find the Right Sofa for Your Size?
Bexley Sofa Dimensions (Inches)
Sofa Weight: 137 lbs

Body Depth: 38.5 in.




Body Height: 38 in.




Body Width: 82 in.

Seat Depth: 20 in.




Seat Height: 21.5 in.




Seat Width: 67.5 in.
Options & Upgrades
Take some time to investigate your options so that your new sofa doesn't just suit your home; it suits your way of living. This furniture set has various customization options available.
Fabric Options
At La-Z-Boy, there are over 800 fabrics and leathers to choose from. With this, there is something unique for every budget and style.
The Bexley comes in 8 select fabric choices. Select fabrics are specifically chosen to match a particular furniture frame and do not affect the starting price.
The Bexley is not offered in leather.
*Please note that this article's leather or fabric options may be discontinued or unavailable without prior notice. We recommend contacting your local Ottawa or Kingston La-Z-Boy store by phone or in-person to confirm availability. We apologize for any inconvenience caused by any changes to our upholstery selection.
In addition to the cover options mentioned above, the Bexley comes in specialty fabrics that offer unique features and benefits…

Stain Resistant
Innovative iClean Technology surrounds each fabric fibre, creating a barrier that repels spills before turning into stains.
Tested and formulated to withstand the scratches and wear that a pet can cause to ensure a durable and easily washable fabric.
Antimicrobial properties surround each fibre to protect against mould, mildew and odour-causing bacteria.

Performance
Superior stain and fade resistance properties make fabrics easy to clean and incredibly durable.

Eco-Friendly
Conserve Sustainable Fabrics are soft, durable and made from recycled water bottles.

Energy Restoration
Restore by Nanobionic® features a mineral-based fabric coating that transforms natural body heat into energy using infrared technology.
Cushion Upgrade
At an additional cost, Bexley cushions can also be upgraded to include firmer cushioning, meaning over time, your furniture will remember your unique figure and enhance the comfort of your furniture.
This could be a great option for people with mobility issues, allowing you to get in and out of your furniture more comfortably.
For more information view our Motion Furniture Collection catalogue and our in-depth Review of La-Z-Boy's Chair and Sofa Seat Cushions.
Contrasting Welt Trim
Customers have the option to choose a contrasting welt trim to accentuate the design of the furniture. Furthermore, patterned welt trim options are available, which can enhance the aesthetics of the furniture frame.
Pillows
The Bexley comes with pillows, which means you can customize those as well. You can accessorize your pillows by adding an accent colour to them, as well as contrasting welt, cording or fringe.
If you want to get specific, you can also request feather padding for your pillows instead of the usual foam padding.
Finish Options
La-Z-Boy is all about customization, including customizing the legs of your Bexley sofa. The legs can come in one of 4 finish options:
Brown Mahogany (Standard Finish)
Coffee (Additional Cost)
Graphite (Additional Cost)*
4. Driftwood (Additional Cost)*
Cost
The cost of the Bexley sofa (Ottawa and Kingston) are in the lower range of the dozens of styles we offer.
At the date of publication, the Bexley Sofa cost started at $2,759. From there, the cost increases depending on the different fabrics or leather chosen and other selected options.
While the cost of the Bexley sofa is considered quite standard at La-Z-Boy, it is important to note that La-Z-Boy furniture is considered more expensive in the market. This cost is reflected in the quality of materials and craftsmanship of our products.
Please note that La-Z-Boy prices listed in this article are subject to change without notice. Information is current as of June 7, 2023. Contact your local Ottawa or Kingston location by phone or in person for up-to-date pricing.
Warranty
A sofa frame among the La-Z-Boy Premier Constructed furniture, the Bexley is backed by a Limited Lifetime Warranty assuring the protection of your investment and overall satisfaction.
The Limited Lifetime Warranty covers the repair or replacement of the frame, spring system, and the mechanism, given that they are quality-crafted and built for long-lasting comfort.
While still built to last, other aspects of the product, such as fabrics, leather, and cushion, are prone to more destruction over time than parts of the frame. Although not covered for life, the La-Z-Boy Manufacturer's Warranty still covers these parts for a given period of time, usually a few years.
Customer Reviews
The Bexley sofa currently has a 4.8 rating in North America. Find out what customers are saying in the following five-star reviews.
More reviews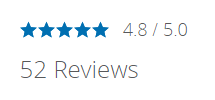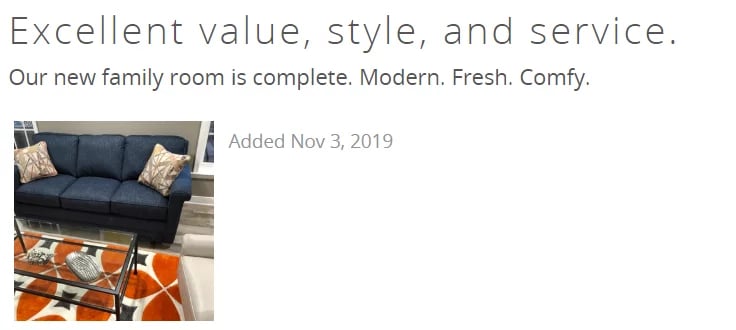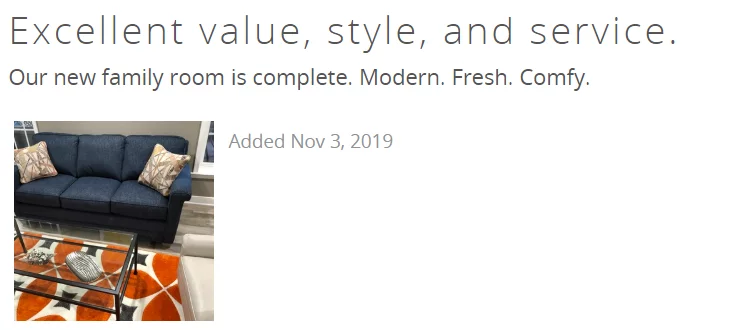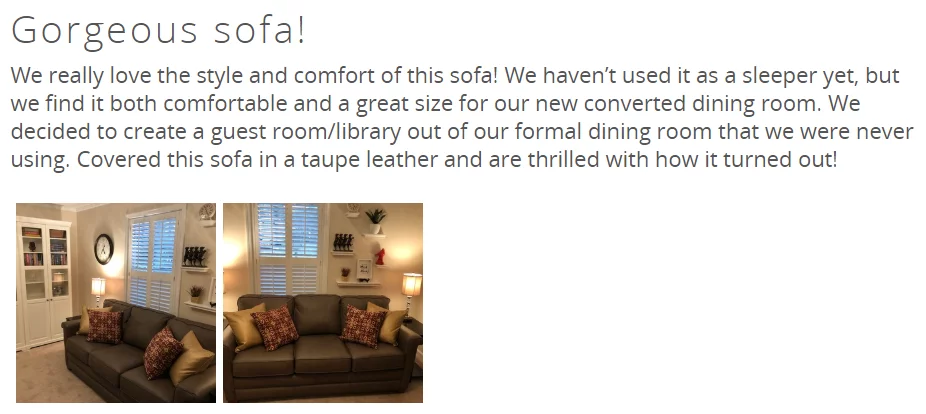 Is the Bexley Sofa Right For You?
If you're contemplating whether the Bexley sofa is the ideal choice for you, there are a few key factors to take into account.
Firstly, the size of the sofa is particularly suitable for smaller to average-scale spaces. If you're seeking a couch that won't overwhelm your living area, the Bexley sofa's dimensions make it a great fit.
However, if you're a for taller individual, a sofa with deeper seats might be a better option for you.
Secondly, the Bexley sofa falls into a low price range, making it a budget-friendly option that can accommodate various financial considerations.
If you're looking for affordability without compromising on quality, the Bexley sofa presents an appealing choice.
Lastly, the Bexley sofa boasts a simple, clean, and modern design. Its sleek lines and minimalist aesthetic make it a perfect fit for those who appreciate a contemporary style that seamlessly blends into any interior décor.
By considering these aspects—size, budget, and style preferences—you can make an informed decision about whether the Bexley sofa meets your specific needs and aligns with your personal taste.
What's Next?
Your home is filled with your favourite people and things. Your furniture should reflect the many sides of your life – stylish, durable, sensible and full of personality. If you feel the Bexley sofa can meet your high demands and take center stage in your living room, it is worth a trip to one of our stores to meet in person.
The Bexley family of sofas are perfect foundation pieces for any decorating style. They are ideal for those that prefer clean lines and a casual style with a few unexpected details. Additionally, incorporating a Bexley sleeper sofa will maximize your space and make guests feel right at home! We are happy to help you navigate all the options and tailor a couch that is just right for you at any one of our Ottawa and Kingston La-Z-Boy locations.
Product Info Request
Please provide us with your name and email and we'll get back to you as soon as possible regarding this item.