La-Z-Boy Antimicrobial Fabric Review *NEW
August 23, 2021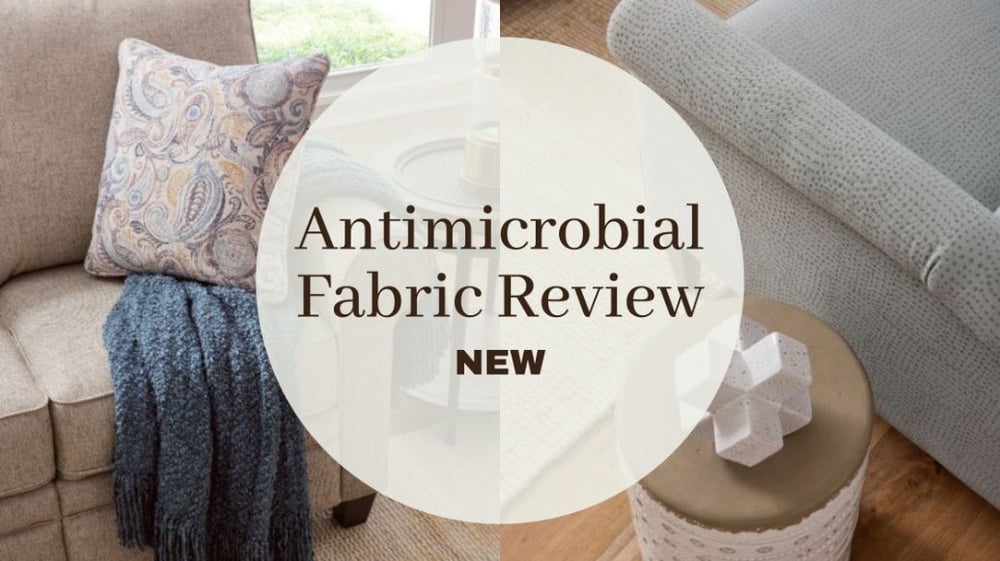 Following the COVID-19 pandemic, there is no doubt that health, safety, and overall wellness have taken precedence for everyone.
In turn, it has affected our household purchasing choices as we are constantly looking for ways to keep our homes clean, tidy, and disinfected.
A stain on the sofa that would once go unnoticed suddenly seems glaring. Crumbs between the cushions feel apparent. A lingering smell is unsettling.
As a result, La-Z-Boy has made it a priority to safeguard our client's health and wellness in home furnishing. While still portraying style and comfort, we now offer an option that combats unwanted bacteria and protects loved ones.
Introducing La-Z-Boy's NEW Antimicrobial Fabric!
The Antimicrobial fabric is a new performance upholstery option offered at La-Z-Boy. This upgrade features an advanced technology that keeps mildew, odor, and mold off of the surface of the fabric. How cool!
Read on for an in-depth review of the new Antimicrobial Fabric at La-Z-Boy.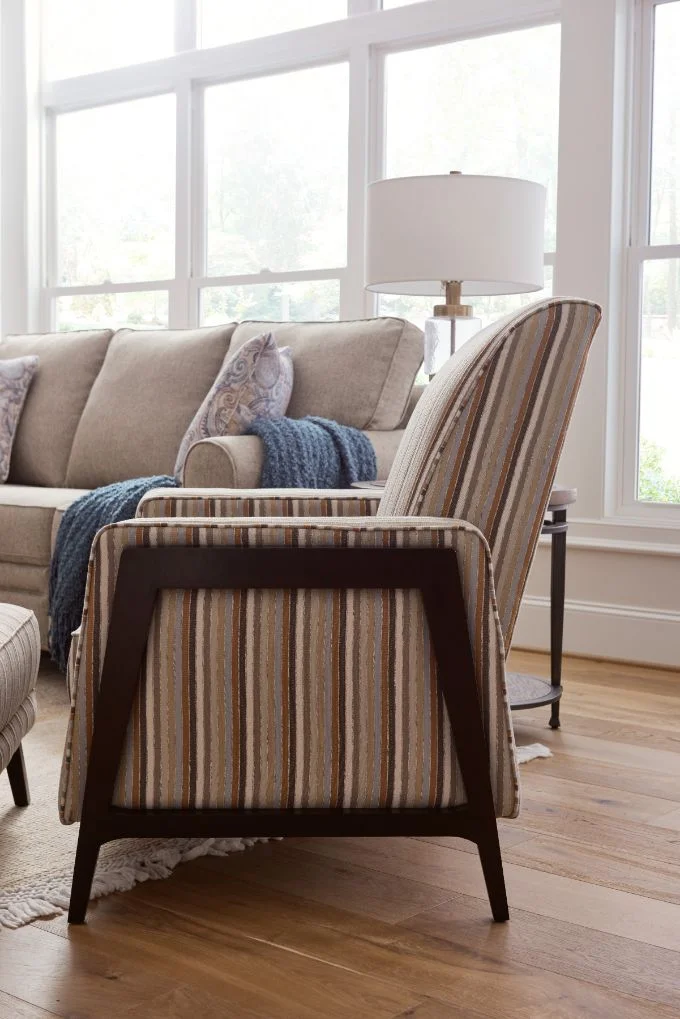 What is Antimicrobial Fabric?
Antimicrobial fabric features an agent that kills microorganisms or stops their growth. In turn, the antimicrobial properties inhibit the growth of mold, mildew, and odor-causing bacteria.
The antimicrobial solution is mixed in a bath. The fabric is then submerged into the solution followed by drying to cure the silver technology into the fabric. Once this process is completed, the solution will deny any bacteria in the environment from permeating the fibers of the fabric.
It is important to note that while Antimicrobial fabric fights against bacteria, it does NOT protect against viruses or other germs. Further, owning furniture upholstered in an antimicrobial fabric does not mean microbes floating in the air will be destroyed.
While your antimicrobial fabric will protect you from bacterial infections, such as pneumonia, tuberculosis, tetanus, and food poisoning, it will not protect you from viral infections, such as influenza, measles, polio, and COVID-19.
The benefits of Antimicrobial fabric do not end with protection against bacteria. Most Antimicrobial fabrics at La-Z-Boy are also performance and iClean fabrics. This means that they are durable, easy to clean, and the new look of your furniture will be maintained over time.
Is Antimicrobial Fabric Safe?
Yes, Antimicrobial fabrics are safe. But you will feel more reassured with a deeper understanding of its properties and how it is made.
Antimicrobial fabrics by La-Z-Boy include silver, a liquid metal that has been known since ancient times to have properties that effectively inhibit bacterial growth, deactivating it on contact.
Silver is safe and considered non-toxic to humans. Normal day-to-day contact with solid silver coins, spoons, or bowls has not been found to affect human health. In turn, silver is highly effective and long-lasting as an antimicrobial agent, ideal for use in fabric.
Available Fabrics: Colours, Patterns, & Textures
While the central purpose of Antimicrobial fabric is health and safety, we have not forgotten comfort and style!
Antimicrobial fabrics are offered in 30 beautiful colours and 8 vibrant patterns.
Within this selection, you will find everything from solids to stripes, tweeds, geometric prints, and polka dots.
Mary Lee Smyth, the interior designer at the La-Z-Boy Kingston location, loves the look and feel of the new Antimicrobial fabrics. She says, not only are they soft to the touch, but they are also great for design.
Mary Lee specifically loved working with the polka dot fabric called Kaia. This polka dot pattern comes in grey, blue, cream, and brick. She says that it is a great layering pattern and looks fantastic on an accent piece.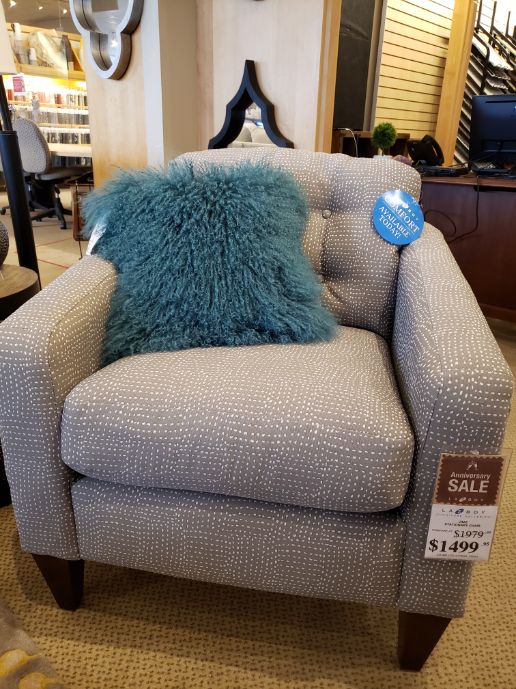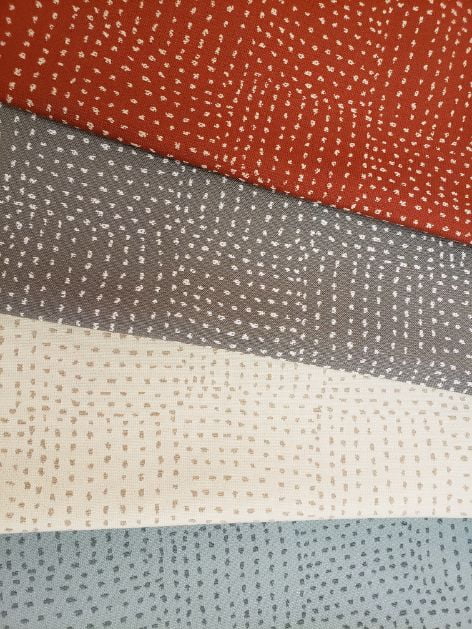 Cost of Antimicrobial Fabric Upgrade
The Antimicrobial Fabric is considered an upgrade, so therefore, it will come at an additional cost.
With this, the cost of an Antimicrobial upgrade varies depending on a couple of factors.
Fabric Grade
As previously mentioned, the Antimicrobial fabric is a collection of solid colours and patterns. These choices also range in "grade" including E, G, H, L, and N. As a result, the cost of the Antimicrobial fabric can increase as the desired fabric grade increases.
Additional Performance Features
Further, select Antimicrobial fabrics double as iClean fabrics, and some also have the added designation of Pet Friendly. These additional performance features will ultimately increase the overall cost of the Antimicrobial upgrade.
Size & Features of the Furniture
Finally, the cost of the Antimicrobial upgrade will depend on the overall size and features of the piece of furniture you are covering. For example, the Antimicrobial upholstery of a simple accent chair will cost less than a reclining sofa.
To give you a better idea of cost, a designer chair with an E grade Antimicrobial fabric upgrade will cost an additional $170 to $200. An N top-grade fabric upgrade will cost an additional $340 to $350.
When it comes to recliners, stationary sofas, and reclining sofas, an E grade Antimicrobial fabric upgrade will cost an additional $420 to $490. An N top-grade upgrade will cost an additional $700 to $760.
*All La-Z-Boy prices listed in this article are subject to change. We aim to update all cost-related articles twice per year. This article was last updated on March 14, 2022. Please visit lzb.com and select an Ottawa or Kingston La-Z-Boy store location to view the most up-to-date pricing.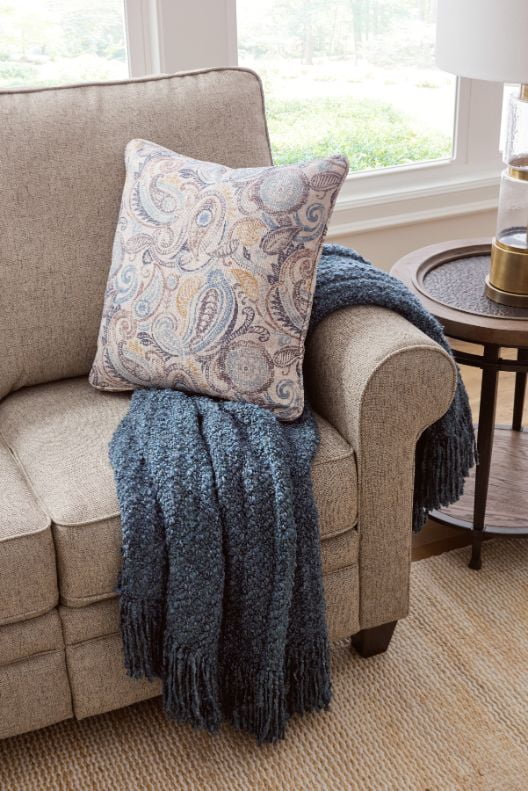 Warranty/Coverage
After discussing cost, it is clear that the Antimicrobial fabric upgrade does come at a cost. Not to worry because this investment is protected.
The Antimicrobial fabric is covered by La-Z-Boy's manufacturer's warranty.
La-Z-Boy's warranty is meant to protect your products from manufacturing defects, not accidents or normal wear associated with everyday use. Although La-Z-Boy fabric, especially specialty performance fabric, is high-quality and durable, nothing lasts forever. With regular use, they are susceptible to normal wear over time.
With this, the Antimicrobial fabric is covered for 1 to 3 years. The Antimicrobial fabric received the standard 1-year warranty, while the Antimicrobial iClean fabric has a 3-year warranty.
If you wish to have additional coverage that extends beyond the manufacturer's warranty, you may consider La-Z-Boy Ottawa & Kingstons Furniture Protection Plan. At an additional cost, this plan extends your warranty coverage for 5 years. Within this 5 year span, La-Z-Boy will cover the cleaning or repair of accidental damage and stains.
To learn more, check out Is La-Z-Boy's Extended Warranty Service Plan Worth it?
Recommended Cleaning & Care Instructions
To avoid calling on the warranty, La-Z-Boy's Antimicrobial fabric can be maintained with standard cleaning.
To remove dust or dirt, gently take the upholstery attachment of a vacuum to the cover, seams, and between the cushions.
For a deeper clean, Antimicrobial fabric is cleanable with mild soap and a distilled water mixture.
The antimicrobial treatment won't wash away during a standard cleaning process. In fact, this will help the fabric last longer and stay fresher.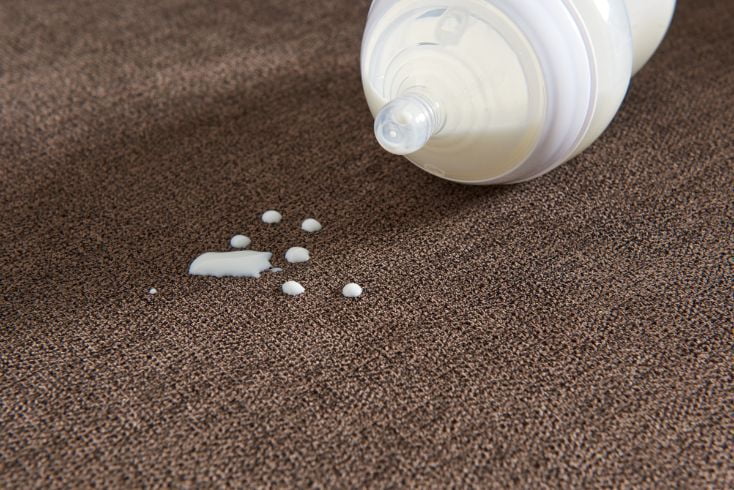 Is Antimicrobacterial Fabric Right For You?
The Antimicrobial fabric is a new option at La-Z-Boy, introduced to showrooms in October 2020. With this, many of our clients are unaware of this exciting new upgrade.
The Antimicrobial fabric might be exactly what you didn't know you needed!
Ultimately, the Antimicrobial fabric is great for everyone. In this day and age, a self-operating technology that combats bacteria in your home is very appealing.
More specifically, the Antimicrobial fabric upgrade is ideal for the elderly and those with mobility issues or an injury. These clients tend to spend a significant amount of time in their recliner or lift chair in order to rest their joints and recover.
With such time spent in a piece of furniture, the Antimicrobial fabric ensures that bacteria and unwanted odor does not accumulate.
Further, Antimicrobial fabric is a great choice for homeowners with pets and small children. The fabric technology will attack whatever bacteria your pup is carrying on his paws or the smell lingering from a smelly diaper, yuck! It will also ensure that the crumbs from your children's snacks don't turn into mold between your seat cushions.
Finally, the Antimicrobial fabric is also ideal for those who suffer from allergies. The fabric will act against common allergens such as dust, mildew, and mold.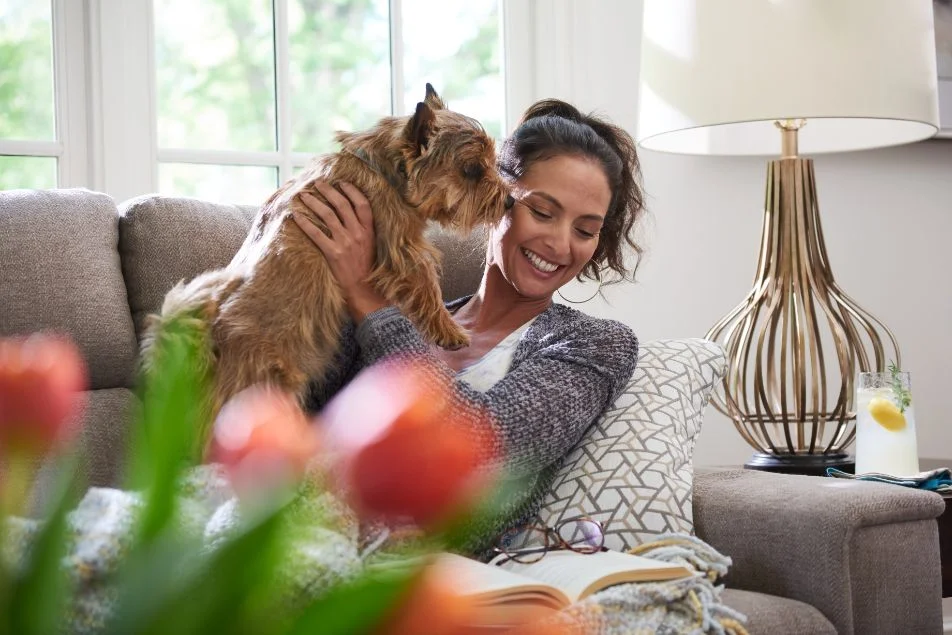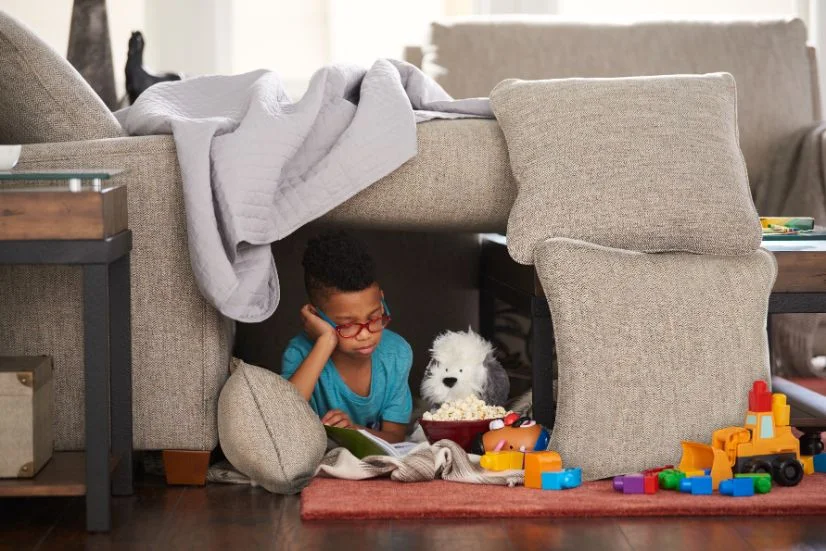 What's Next?
If you are excited about the new Antimicrobial fabric then you will be happy to know that there will be much more where that came from!
Our current selection of Antimicrobial fabric is an introductory group. This is just the beginning of this offering as there will be more Antimicrobial fabrics that undergo this testing, ultimately increasing the selection.
Visit us at a local Ottawa or Kingston La-Z-Boy showroom or scheduling your visit to view our current Antimicrobial fabric cover selection.
Our expert consultants will help you with your furniture and fabric selection to ensure that you find exactly what you are looking for.
You may also consider taking advantage of our interior design services. One of our talented interior designers, such as Mary Lee, can help you incorporate that cute polka dot Antimicrobial fabric into your home decor seamlessly, or whatever style you prefer.
We look forward to meeting you and helping you make your home safe and stylish, one piece of furniture at a time.
Last Edited On June 22nd, 2022
Related Links:
What are the Best Upholstery Fabrics for the Environment?
What is the Best Fabric for Your Sofa? (Leather vs. Fabric)
Product Info Request
Please provide us with your name and email and we'll get back to you as soon as possible regarding this item.