Guide to Choosing the Right Stool Height: Measuring for Barstools, Counter Stools, & Table Stools
April 19, 2021
Whether you're sitting down for a quick snack at your counter or enjoying a cocktail at your home bar, stools are a casual, versatile, and stylish seating option in your home!
As a retailer of Canadian-made custom dining furniture, including stools, we are often asked at La-Z-Boy about how to choose the right stool for your kitchen or countertop.
When shopping for the perfect stool, there are many factors to consider, but it is most important that the height and width of the stool allow you and your guests to sit comfortably.
In order to get the most comfort out of your stool you must take three main dimensions into consideration: the surface height, the stool height, and the number of stools.
With so many options to choose from it can be difficult to know where to begin and how to make correct measurements.
This article will simplify the process of measuring and act as a guide to choosing the right stool for a bar, a counter, or a table.
How to Measure for the Perfect Stool
Before your start browsing for stools, the first step is to measure!
In order to find a stool that is the perfect match for your space, you will need to measure the height of the surface, the height of the stool, and the length of the surface.
To accurately determine your counter or table's height, measure from the floor to the top of the surface.
Whether the stool is for a bar, a counter, or a table, most have standard height ranges. However, actual surfaces in your home may vary, so it is always important to measure yourself.
Once you have measured the height of the surface, it is a rule of thumb that a stool is about 10 inches shorter; this allows room to sit comfortably with legs crossed. To determine the stool's exact height, measure from the floor to the top of the seat.
If the table has a wide side, referred to as an apron or skirt, you may want to find a stool that is more than 10 inches shorter to ensure comfortable clearance for your legs.
Finally, it is important to measure the length of the surface in order to determine how many stools can comfortably fit beside one another. People should be able to get in and out of their seats with ease. To do so, account for about 6 to 11 inches between each stool, as well as between the edge of the counter or wall.
Now that you understand the importance of measuring, this next section of the article will provide you with standard dimensions to follow.
Standard Dimensions Based on Stool Type
With so many options available, it can be difficult to know where to begin.
Now that you understand the importance of measurements, it may be helpful to follow the standard dimensions of stools and surfaces as a guide.
There are three main stool types: bar, counter, and table.
| | | |
| --- | --- | --- |
| Stool Type | Stool Height (inches) | Surface Height (inches) |
| Bar Stool | 29" – 32" | 41" – 43" |
| Extra-Tall Bar Stool | 33" – 36" | 44" – 47" |
| Counter Stool | 23" – 28" | 35" – 37" |
| Table Stool | 18" – 20" | 28" – 30" |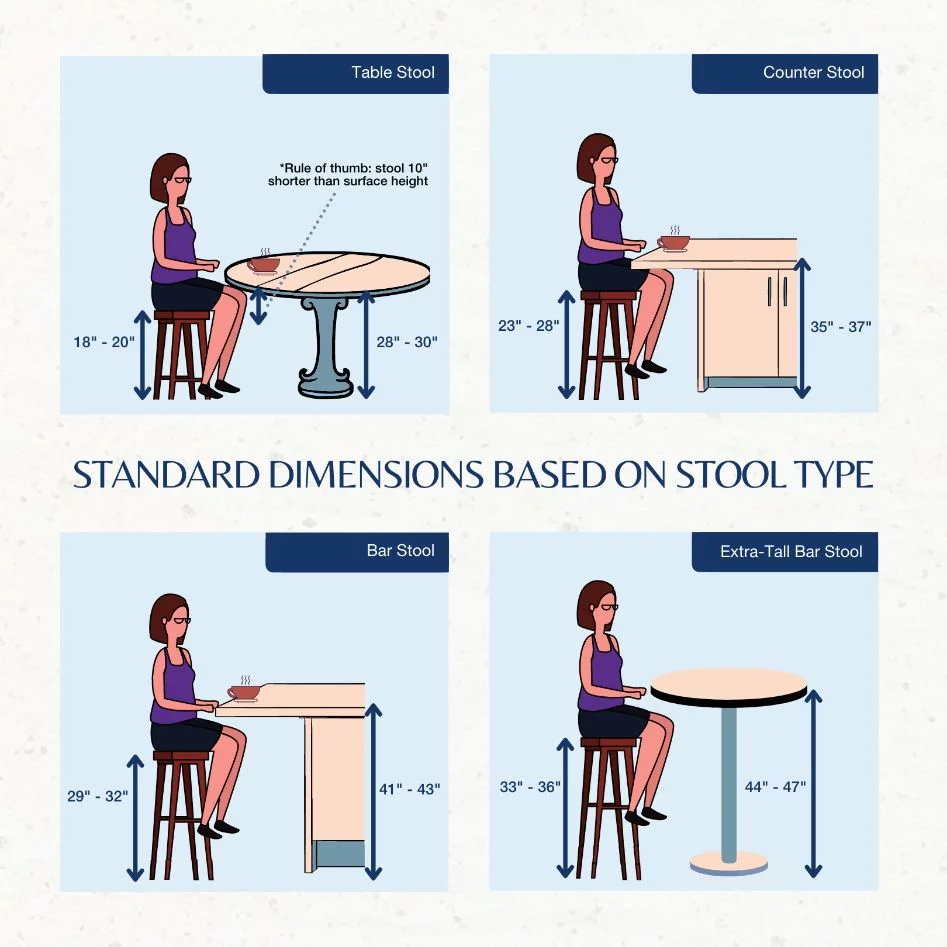 Standard Bar Stool Height
Standard bar-height stools should range from 29 to 32 inches. In order to allow for about 10 inches of legroom, these stools should be paired with bar heights of 41 to 43 inches.
Extra-Tall Bar Stool Height
Extra-tall bar stools, otherwise known as "spectator-height stools", measure from 33 to 36 inches from the floor. These are a match for bar heights of 44 to 47 inches.
Although available on the market, spectator-height stools are less common.
Standard Counter Stool Height
Counter-height bar stools typically measure 23 to 28 inches from the ground. These stools are best suited for 35 to 27 inch-high countertops. Most kitchen countertops average at this height in order to coordinate with the standard height of kitchen appliances.
Standard Table Stool Height
The standard tabletop surface is typically 28 to 30 inches tall, which means you will need a table stool with a seat height around 18 to 20 inches from the floor.
Adding Multiple Stools
If you intend on adding multiple stools to your surface, you will need to account for the width of each stool. This is where your measurement of the surface length will come in handy!
By knowing the length of the bar, counter, or tabletop, you will be able to calculate how many stools you will need based on recommended space between each one.
For stools 16 to 18 inches wide, leave at least 6 inches between each.

For stools 19 to 20 inches wide, maintain around 8 to 11 inches between each stool.

If the stool has a 16 to 18-inch width but has a swivel functionality, it is also recommended to leave 8 to 11 inches between the stools.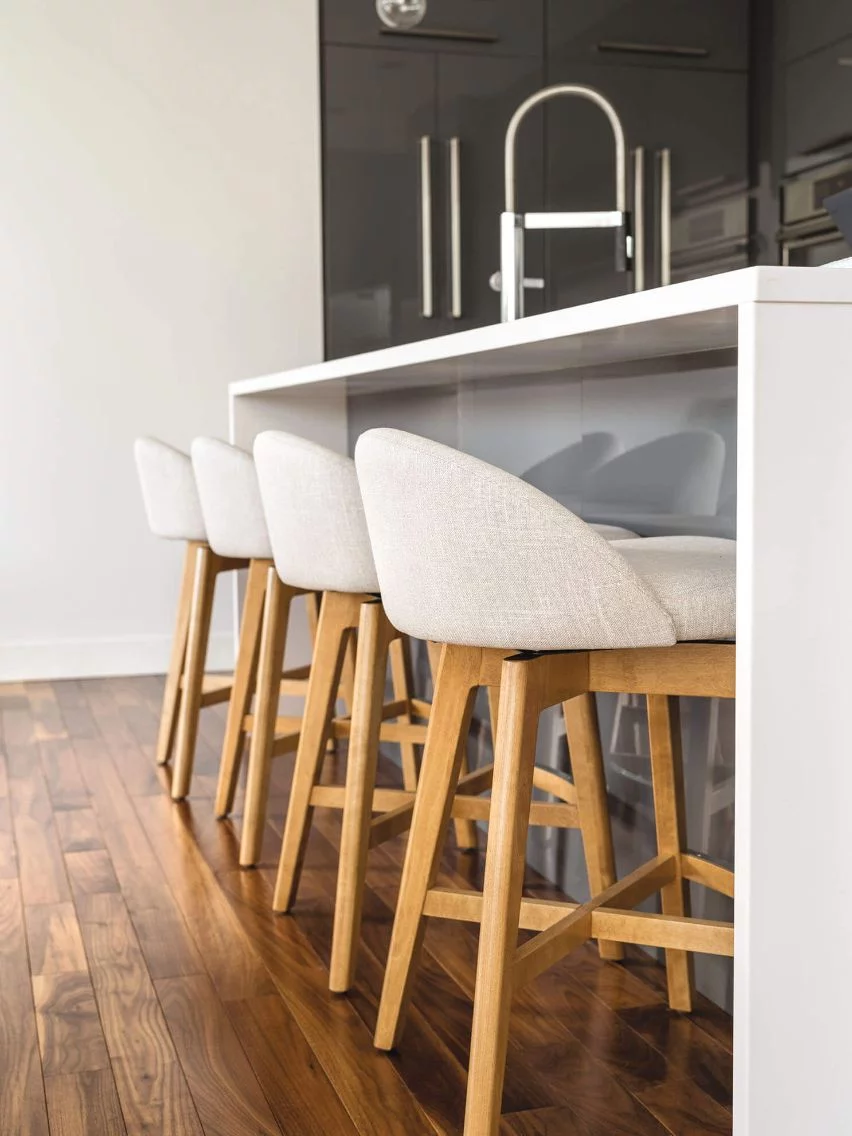 Stool Selection at La-Z-Boy
Canadel Custom Dining
Established in 1982, Canadel is a family-owned company based out of Quebec, Canada.
Canadel specializes in high-quality, hand-crafted, and customizable dining room furniture manufactured in North America.
In fact, there is a local Canadel showroom in Kanata, adjacent to the Kanata La-Z-Boy store.
Canadel offers a variety of dining furniture across an assortment of stylish collections. In addition to dining tables, dining chairs, benches, and buffets, Canadel also offers a beautiful selection of stools.
Swivel or fixed, the selection at Canadel is guaranteed to offer you a stool that will make your happy hour even happier.
Customize your seat among more than 35 models using Canadel's UDesign configurator. The colours, wood finishes, fabrics, and details you choose are entirely up to you.
Stools at Canadel are offered in two heights. The 30-inch option is best suited for a bar, while the 24-inch option is a better match for a counter or table. Select styles are customizable in height to specifically match your needs.
To learn more about Canadel, take a look at the 2021 Review of the Canadel Dining Collection (+ Canadel Design Tips).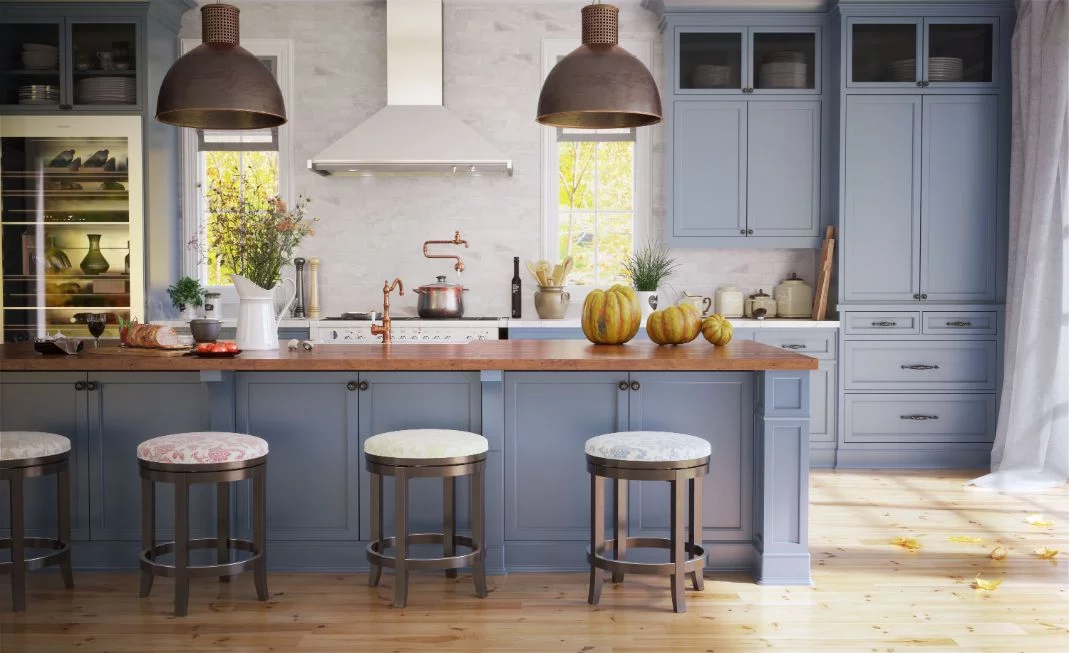 Kincaid & Hammary
With your measurements in hand, you are one step closer to finding the perfect stool for casual and versatile enjoyment!
Why not get started at La-Z-Boy?
In addition to stools offered from Canadel, La-Z-Boy also carries a variety of stools supplied by Kincaid and Hammary.
If you are looking for a barstool, you may like the style and height of the Reclamation Place Barstool or the Hidden Treasures Barstool from Hammary.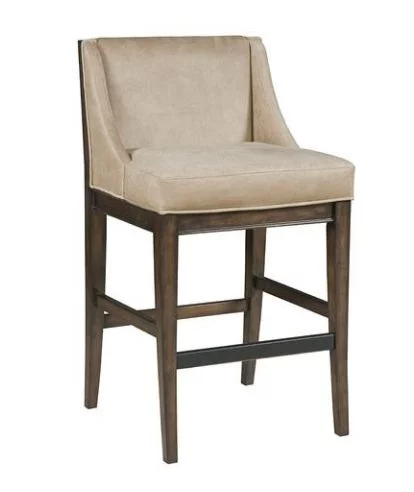 Further, Hammary offers a few stool options more suitable for countertops or tables. Check out the Plank Road Kimler Counter Height Chair, the Elise Spectrum Counter Height Side Chair, or the Nook Counter Height Side Chair.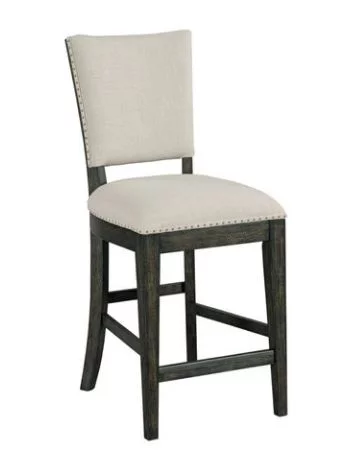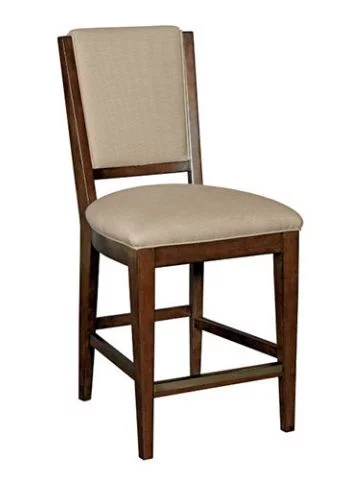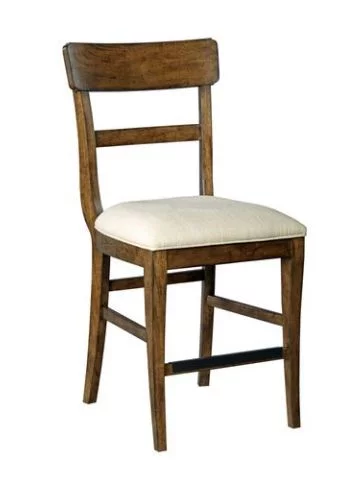 Our team of expert design consultants and talented interior designers would be happy to help you find a stool that not only matches your measurement requirements but also exceeds your style expectations.
Take advantage of our complimentary design services to ensure that the stool you choose coordinates seamlessly with the style of your kitchen, dining room, or home bar.
Visit us at a local Ottawa or Kingston showroom to start shopping today. If you prefer to plan ahead, schedule a visit online.
Product Info Request
Please provide us with your name and email and we'll get back to you as soon as possible regarding this item.