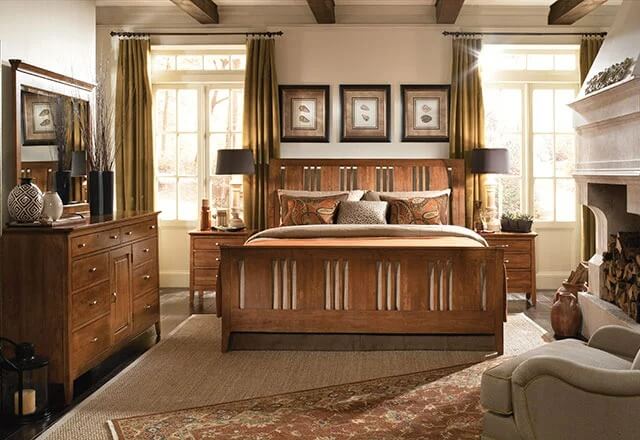 Bedroom Furniture at La-Z-Boy
At La-Z-Boy, we offer a wide range of stylish and high-quality bedroom furniture.
Sourced from our trusted suppliers, Kincaid, and American Drew, La-Z-Boy carries everything you need to furnish your bedroom. This includes bed frames, nightstands, chests of drawers, dressers, mirrors, and armoires.
If you have any questions you can always contact our design consultant to help you create your perfect bedroom!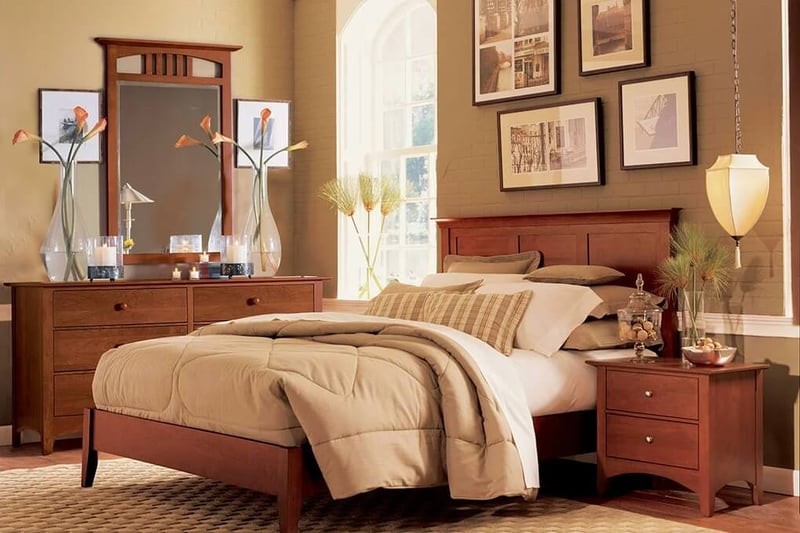 The Kincaid Difference
With comfort and style, our quality bedroom furniture is a dream come true.
It's been said that "things aren't made the way they used to be," but at Kincaid, that's not exactly true. While several enhancements have been made since our beginnings in 1946, the quality is the same. We still use solid wood construction, English dovetails, and hand-rubbed finishes to craft our wood bedroom furniture.
The same can be said for our upholstery. Over the past 30 years, our upholstery operations in western North Carolina have built quality, bench-made upholstery one piece at a time. And like Kincaid's solid wood furniture, the upholstery has also benefited from a number of enhancements that continue to add value for the customer.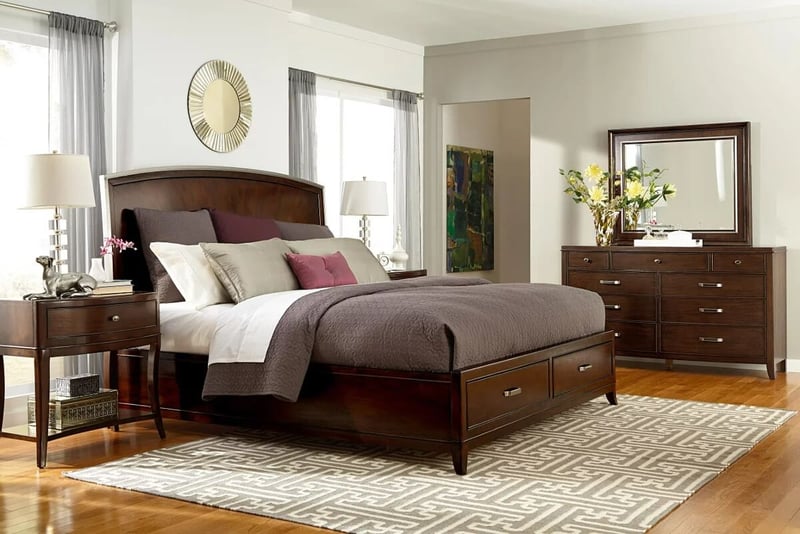 Focused on design since 1927
American Drew
American Drew's unique collections are as diverse as where we draw our inspiration from. Whether an art museum or immersed in nature, great design is everywhere. Our task is to recognize the best of it, remove any clutter and turn it into showpieces for the home.
American Drew's portfolio of collections covers a broad variety of styles from modern to classical. Influenced by world-renowned fashion designers, furniture craftsmen, and the creative design of nature. Our inspiration comes from an everchanging range of materials, design elements, and colours. We are finally most inspired by the challenge of creating unique and beautiful furniture that gives the bedroom an inspiring design of their own.
Product Info Request
Please provide us with your name and email and we'll get back to you as soon as possible regarding this item.