Review of the American Drew Furniture at La-Z-Boy
June 21, 2021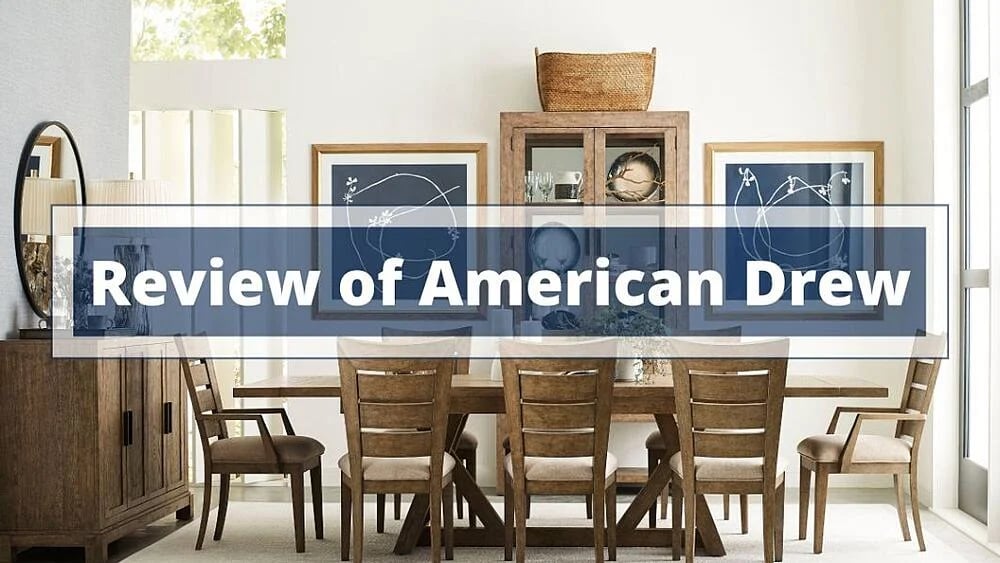 La-Z-Boy is most commonly known as the inventor of the iconic recliner chair.
But did you know we've partnered with suppliers, such as American Drew, to offer a comprehensive selection of home furnishings?
As our brand has evolved, La-Z-Boy has become widely recognized for its quality and comfortable living room furniture selection, including sofas, sectionals, chairs, and ottomans.
While we do take pride in our quality-crafted and comfortable upholstery selection, we understand that there is much more that goes into furnishing a comfortable home, beyond just living room upholstery.
Every living room needs a coffee table. No bedroom is complete without a bed frame. And a dining table is absolutely essential for a dining room.
With this, many homeowners are surprised to learn that La-Z-Boy actually carries a vast selection of products for not only the living room but also the bedroom and dining room. American Drew Furniture of North Carolina, is a division of La-Z-Boy incorporated, along with Hammary and Kincaid.
American Drew is a leading manufacturer of bedroom, dining room, and living room furniture that creates timeless furniture re-imagined for today's fashions.
Are you looking for inspired furniture to compliment your home? American Drew might offer exactly what you need.
Read on for a detailed review of American Drew at La-Z-Boy.
What is the American Drew Collection?
American Drew was first founded in 1927 in North Wilkesboro, North Carolina. Andrew Johnson first established the company as a bedroom furniture manufacturer. Since then, American Drew has become a well-established, leading manufacturer of mid-priced bedroom, dining room, and living room furniture.
Today, the American Drew headquarters is located in Hudson, North Carolina, and distributes products throughout the United States, Canada, and around the globe.
American Drew carries a vast selection of products with styles ranging from traditional, to transitional, to contemporary. Inspired by furniture craftsmen, American Drew continues to evolve featuring an ever-changing range of materials, design elements, and colours.
Ultimately, the American Drew company continuously challenges itself to create unique and beautiful furniture that embodies the classics remastered.
A key identifier of American Drew furniture is a sophisticated, yet antique, look. In fact, many American Drew products are stained in multiple shades. Instead of having one field of colours, this layer of colours achieves an antique feel.
As a division of La-Z-Boy incorporated, American Drew products coordinate seamlessly with the comfortable and stylish upholstery that La-Z-Boy has to offer. Together, the partnership of American Drew and La-Z-Boy products can turn any house into a home.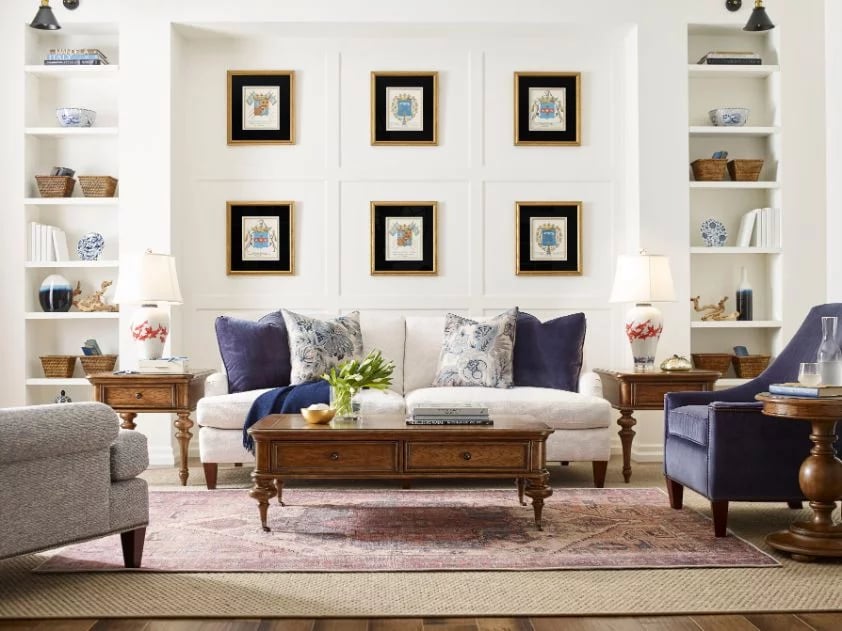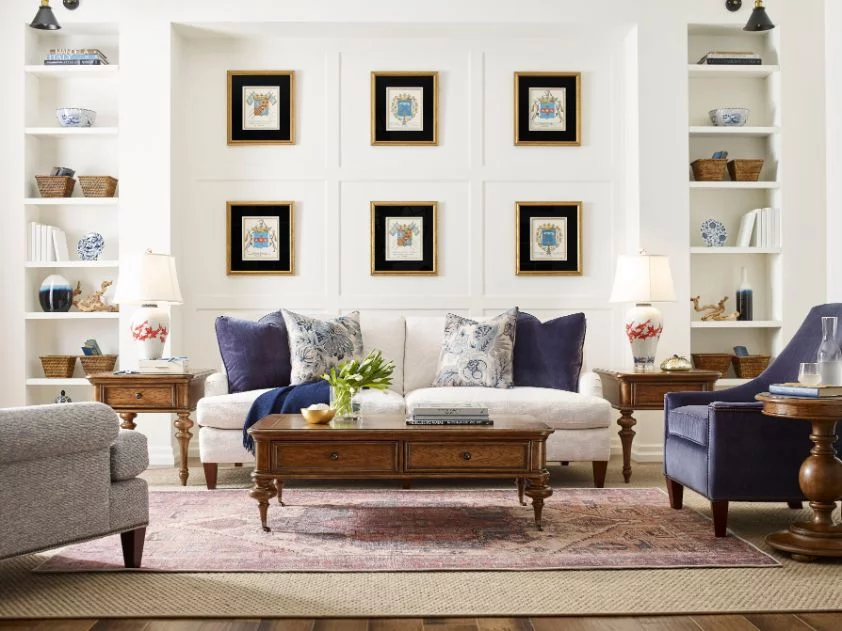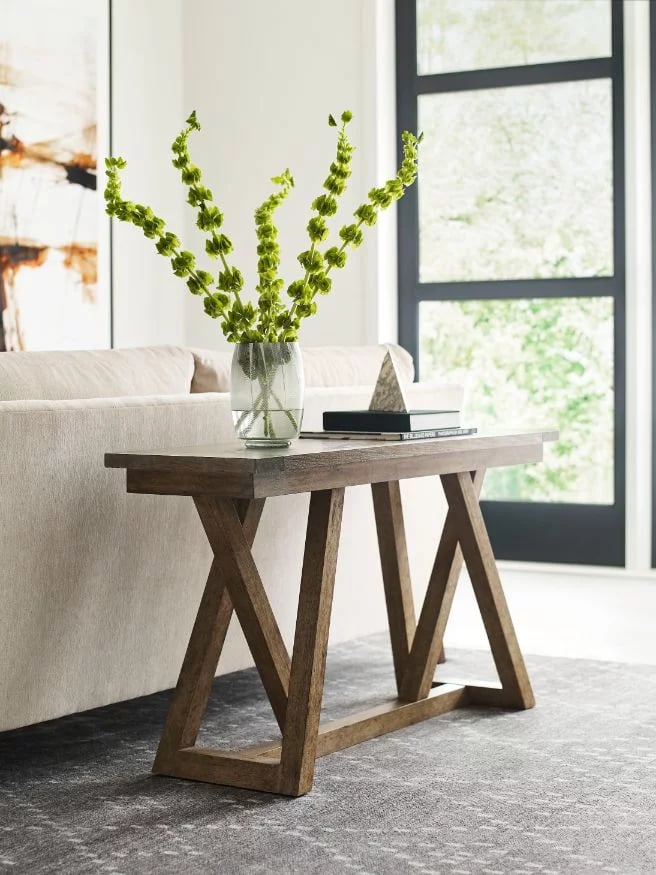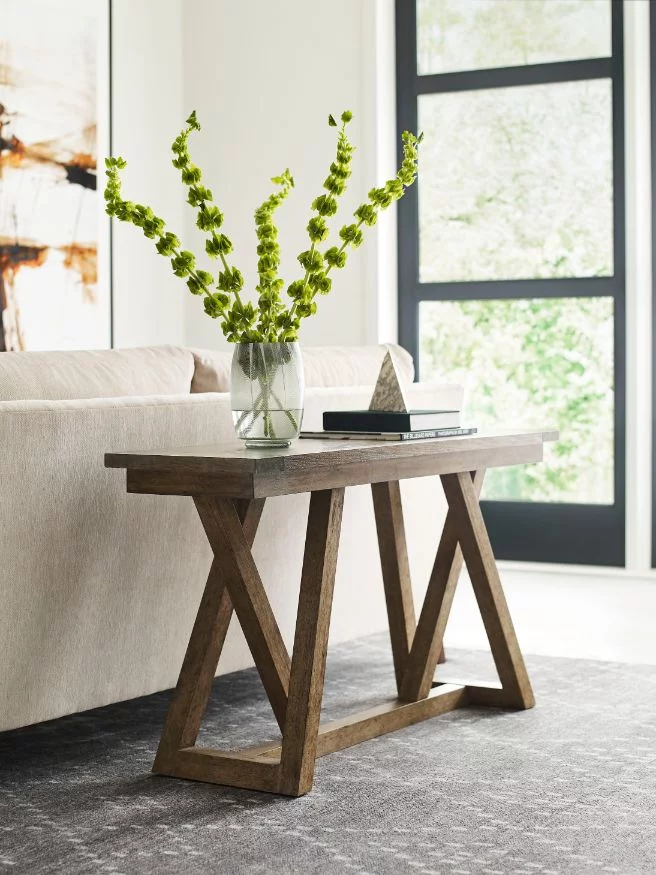 Collections & Products
With 11 furniture collections, American Drew manufactures and distributes a range of quality and unique home furniture suited for the bedroom, dining room, and living room. Further, American Drew also offers stylish home accents.
From 18th century traditional furniture to contemporary and modern, American Drew's furniture covers a broad variety of styles that complement many approaches to home decor.
In fact, with the recent introduction of the AD Modern Collection, the company unveiled a fresh identity that embraces the newest trends in home design.
Below is a breakdown of the products manufactured by American Drew …
Bedroom

Dining Room

Living Room

Accents

Beds

Dressers

Mirrors

Chests

Nightstands

Dining Tables

Dining Chairs

Dining Storage

Bar Stools

Cocktail Tables

End/Lamp Tables

Chairside Tables

Sofa Tables & Consoles

Entertainment Units

Benches

Accent Tables

Bookcases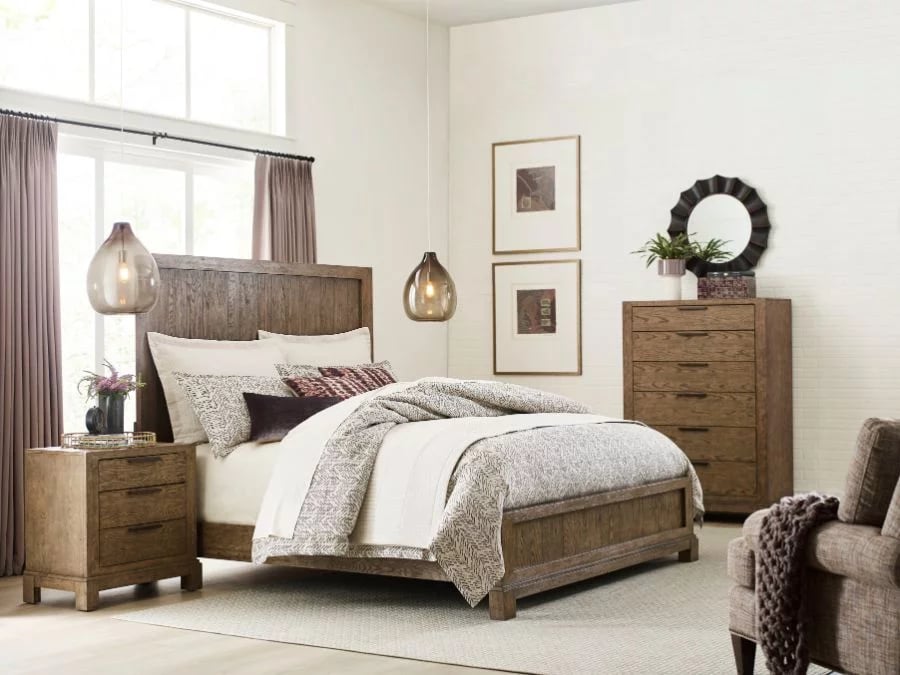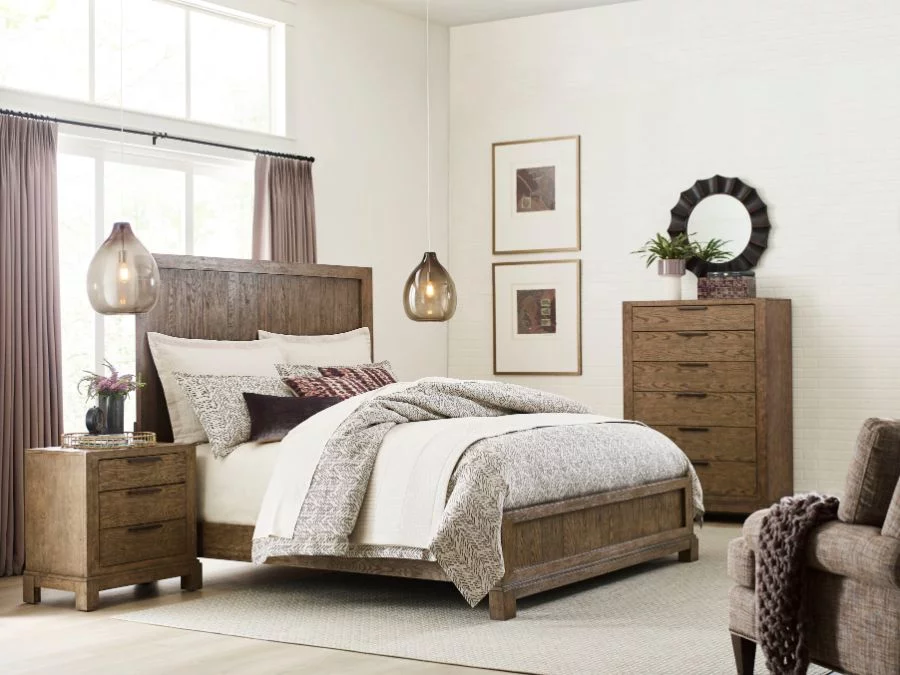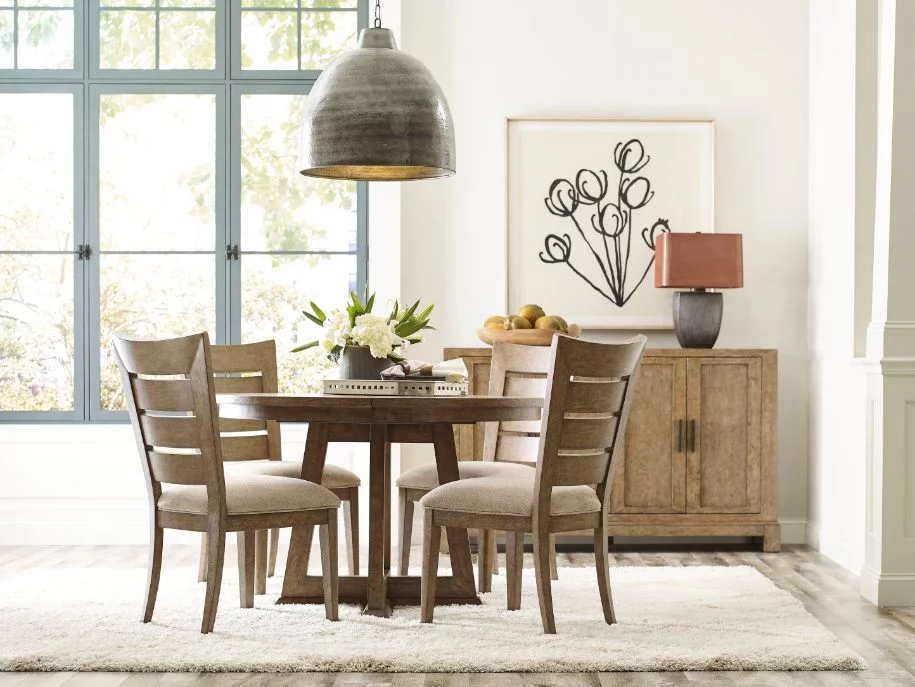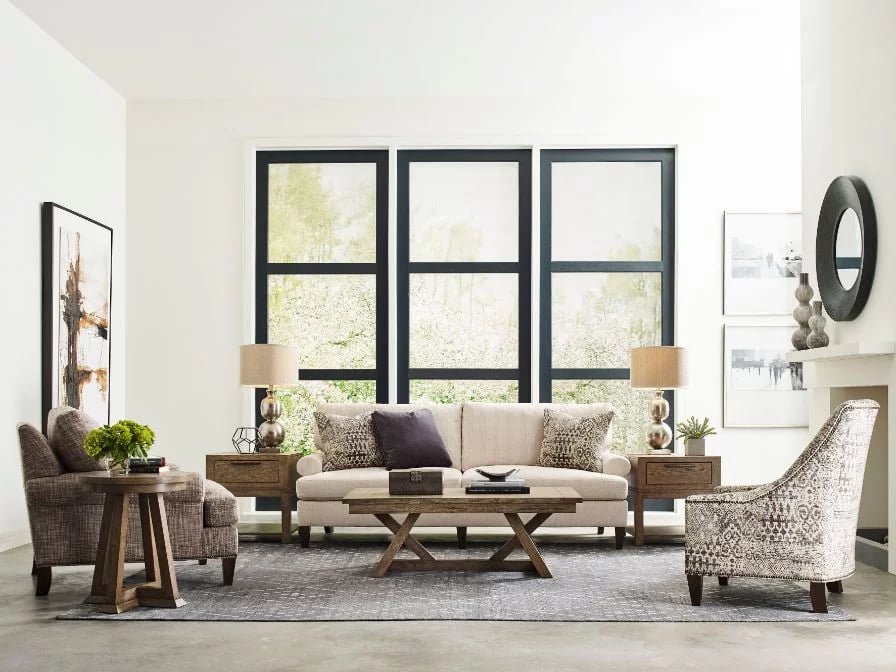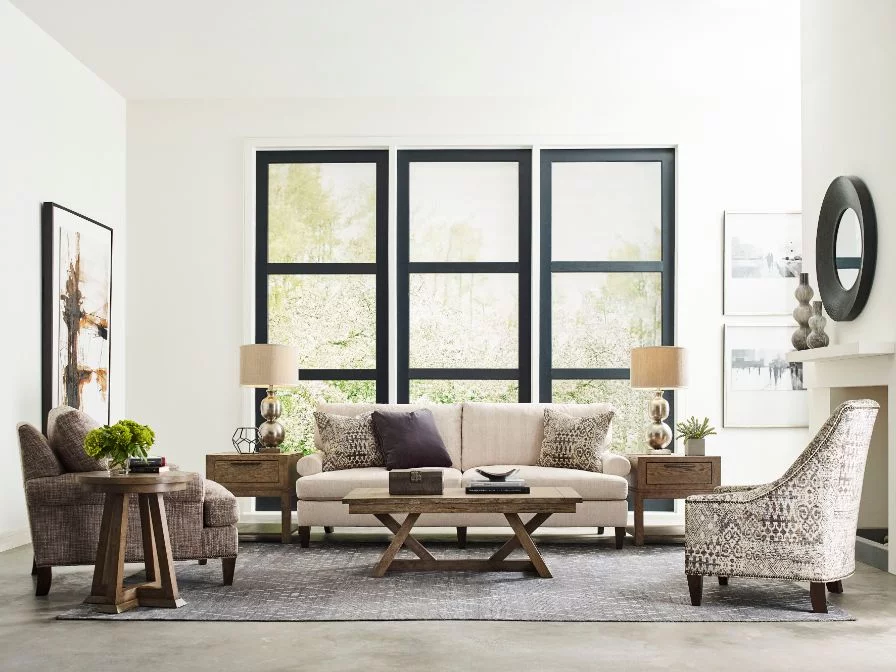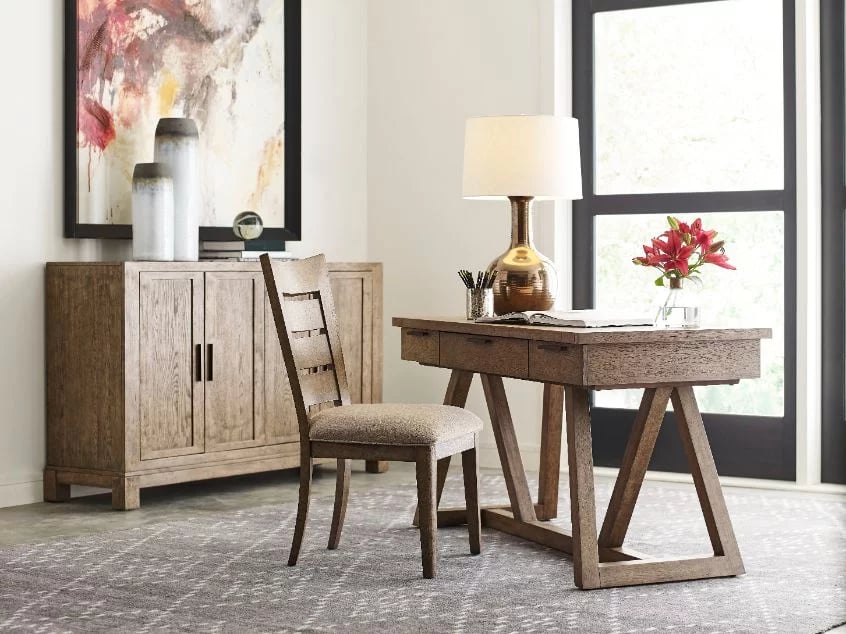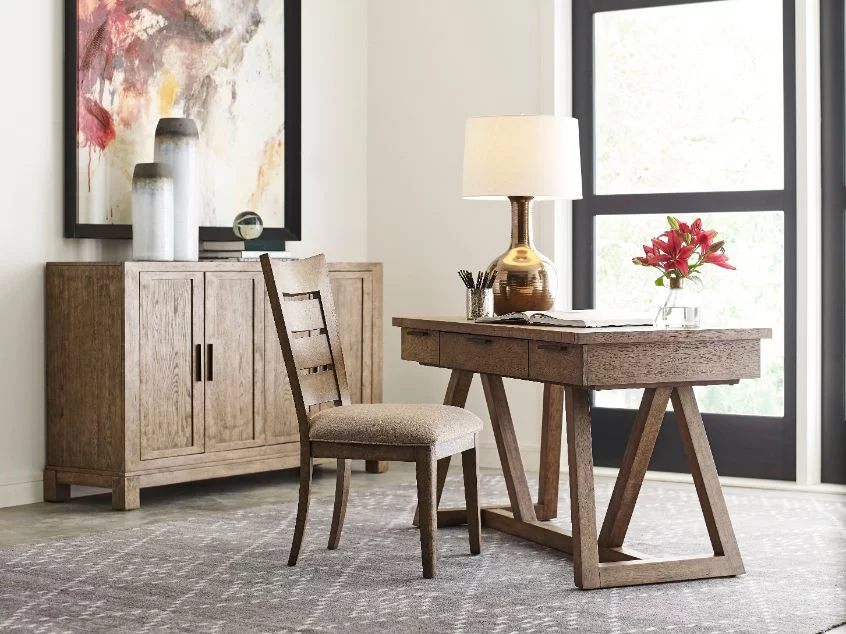 You'll find a few select products featured in our Ottawa & Kingston showrooms. However, there is not quite enough space to feature the majority of American Drew or Hammary product lines.
Although you may not find American Drew products displayed on the La-Z-Boy floor, anything from the official American Drew Catalogue can be ordered with the help of a La-Z-Boy design consultant or interior designer. The latest catalogue can be found in any Ottawa or Kingston La-Z-Boy store.
Construction
According to Mary Lee Smyth, the in-home designer at La-Z-Boy Kingston, selling American Drew furniture is like selling Lamborghinis. The quality is top-notch, and this is due to the thoughtful methods of construction.
The most important elements of American Drew furniture are those hidden from view. The thoughtful and quality construction of American Drew products is what makes them lifelong heirlooms.
Removing the top from American Drew furniture reveals mortise and tenon wood joinery. This features a time-honoured joinery technique where front and side pieces with a corner-like puzzle are applied with screws for extra strength.
American Drew furniture also features drawer partitions that act as a protective element between drawers helping to prevent items from falling through. Drawer partitions also keep your belongings organized.
Further, American Drew products are constructed with case support. The Interior case frame and drawer supports are reinforced with cleats and corner blocks.
To prevent American Drew furniture from wobbling on uneven floors, the products also have a built-in leveler solution. Additionally, the built-in feet levelers can be used with just a quick wheel turn adjustments system. This allows the case legs to sit securely on any uneven floor.
Finally, American Drew products feature bottom wood bracing in which the case bottom is reinforced with multiple external bracing supports.
Drawer Construction
Given that many American Drew products are constructed with drawers, the construction of these drawers is significant to the overall quality of the products.
First and foremost, American Drew drawers are built with drawers partitions. These protective partitions keep items from contacting the drawer and glides above protecting your clothing.
American Drew Drawers are also constructed with premium soft-close drawer glides. Not only are they long-lasting, but they also feature adjustable tension and drawer leveling controls.
Finally, American Drew drawers have finished interiors for lasting quality. These drawers are finished on all sides, from top to bottom, to protect the contents of the drawer and your belongings. More specifically, American Drew drawers feature cedar-lined drawer bottoms in the bottom drawer of bedroom pieces.
As a final touch, the drawers are sanded to a stocking finish. This ensures that if a sock was dragged along the drawer, its threads would not catch on the wood.
Such premium quality construction is ultimately reflected in the cost of American Drew products, which will be outlined in the section below.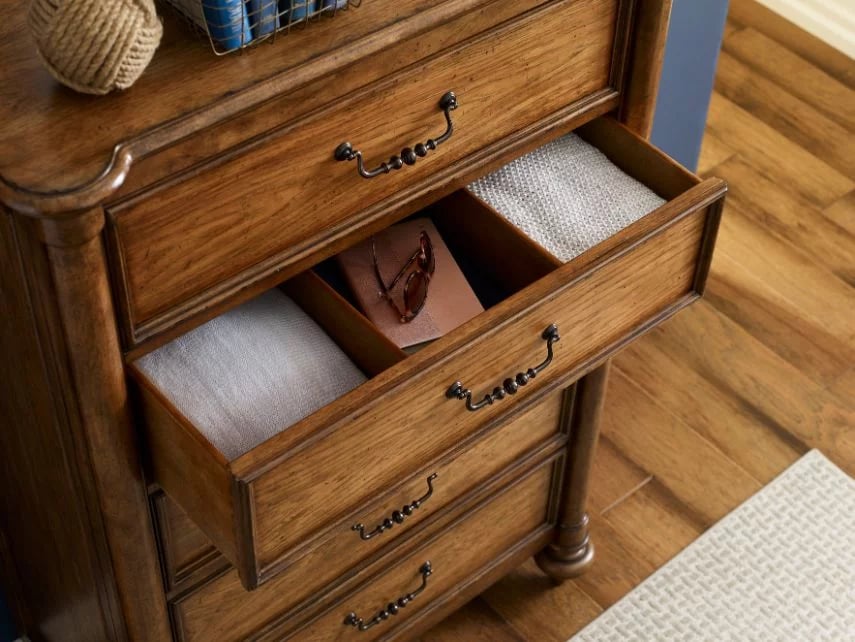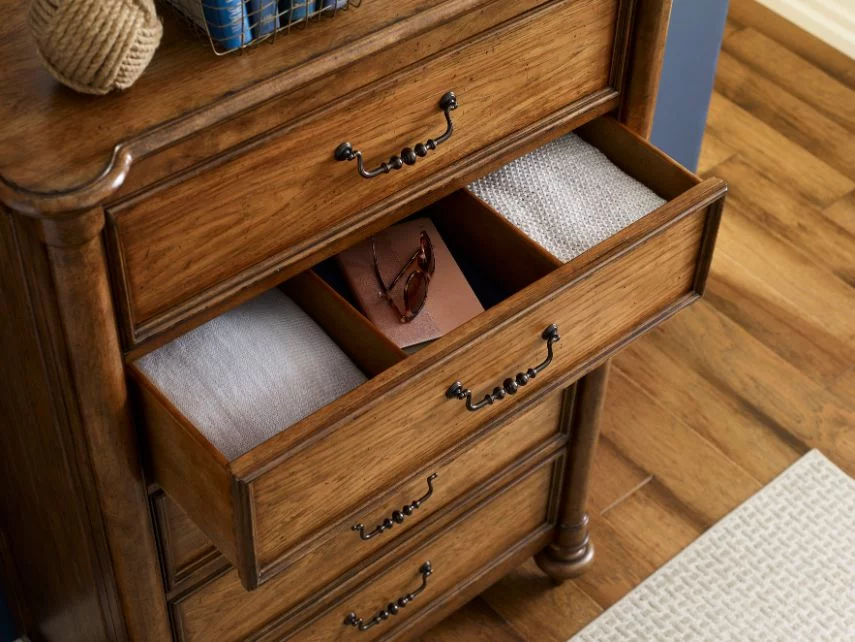 Cost
Price quotes of American Drew products can only be provided by authorized furniture retailers.
Generally, American Drew products fall within the mid-high price range of coffee tables on the market as well as the rest of the product line of home furniture for living room, bedroom, and dining room furniture on the market. In turn, prices can vary by collection depending on the type of wood and hardware used as well as carving details.
To get a better idea of what you can expect to pay, below is a breakdown of popular American Drew products and their price range at La-Z-Boy.
Bed Frame

Queen Size –$2433 - $4663

King Size – $3338 - $5488 and more

Dressers

$3209 - $5098

(Dependent on Size)

Nightstands

$1093 - $2092

(Dependent on Size)

Mirror

$613- $2393

Dining Table

$2408 - $5296

Dining Chairs

$786 - $1647

Entertainment Console

$2596 - $3837
*All La-Z-Boy prices listed in this article are subject to change. We aim to update all cost-related articles twice per year. This article was last updated on October 7th, 2022. Please visit lzb.com and select an Ottawa or Kingston La-Z-Boy store location to view the most up-to-date pricing.
Warranty
With reference to the last section of this article, it is no secret that American Drew products can be quite an investment. With this, you want to ensure that your purchase is protected.
Luckily, American Drew products are warranted by the authorized furniture dealer, including La-Z-Boy, for factory-related defects that appear one year from the date of shipment.
This warranty assumes that the American Drew product is enduring normal household use. Further, the warranty does not cover any accidental damage or damage caused by misuse of the product.
You may consider purchasing La-Z-Boys' furniture protection plan for extended coverage.
The protection plan covers accidental damage for 5 years. This includes accidental food & beverage stain marks, heat rings, lifting, cracking, or peeling of solid wood, veneer, or laminate.
Customer Reviews
La-Z-Boy clients who invest in American Drew furniture are always excited about their purchase. Mary Lee has only heard good things about American Drew products she has sold!
Take a look at what clients are saying about their American Drew products …
I love love love this table it's actually three pieces and you can arrange it in so many ways. It was delivered to today and all the workers in our house want one.
Debbie C.
Is the American Drew Furniture Right For You?
American Drew furniture is a sophisticated and top-quality addition to the home, but it may not be for everyone.
American Drew furniture is whats referred to as investment-grade furniture. With a high price tag, American Drew furniture is best for someone who is willing to invest in a quality piece of furniture that can be passed down through generations.
With this, someone looking for short-term furniture at an entry-level cost, may not find what they are looking for with American Drew.
Further, American Drew products are great for someone looking for a statement piece in their home. They want something unusual and unique. Something that you won't find in every second living room.
Finally, enthusiasts of American Drew are clients who have a high-level of expectation in construction quality.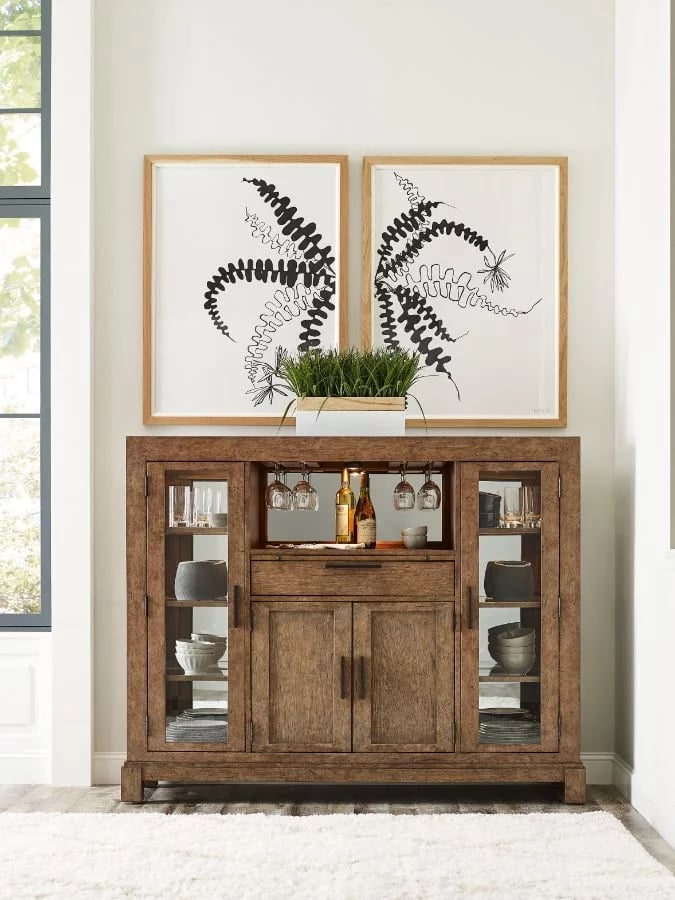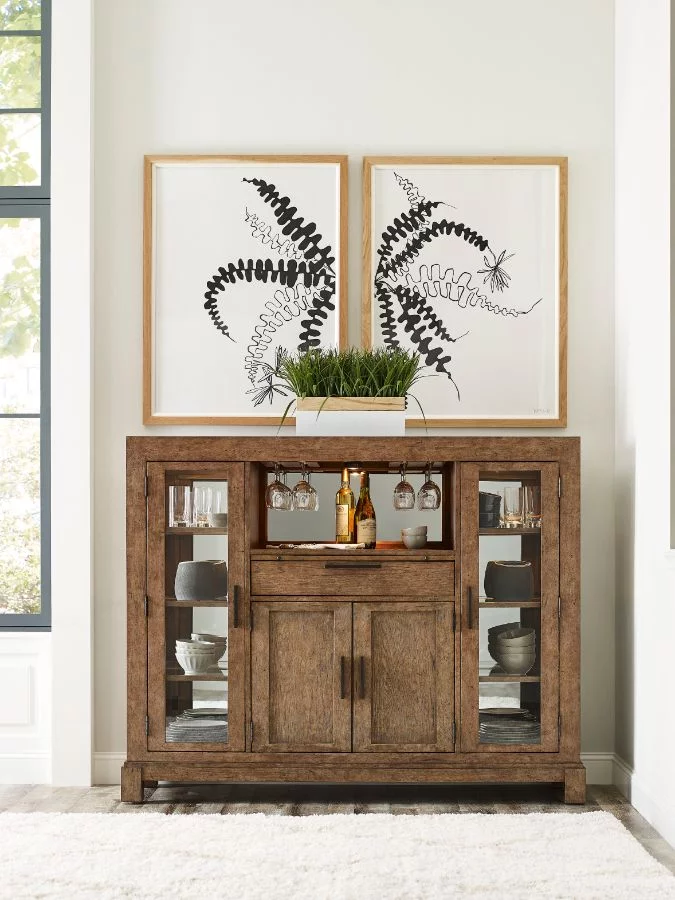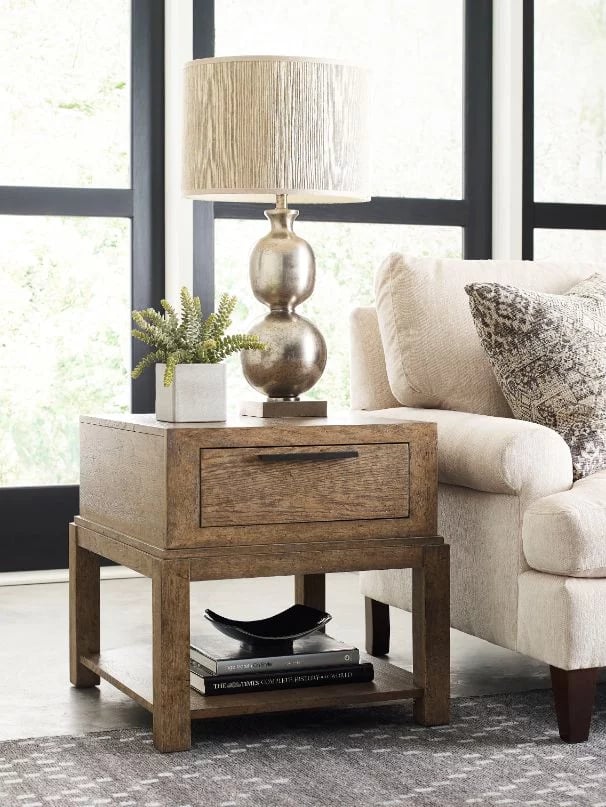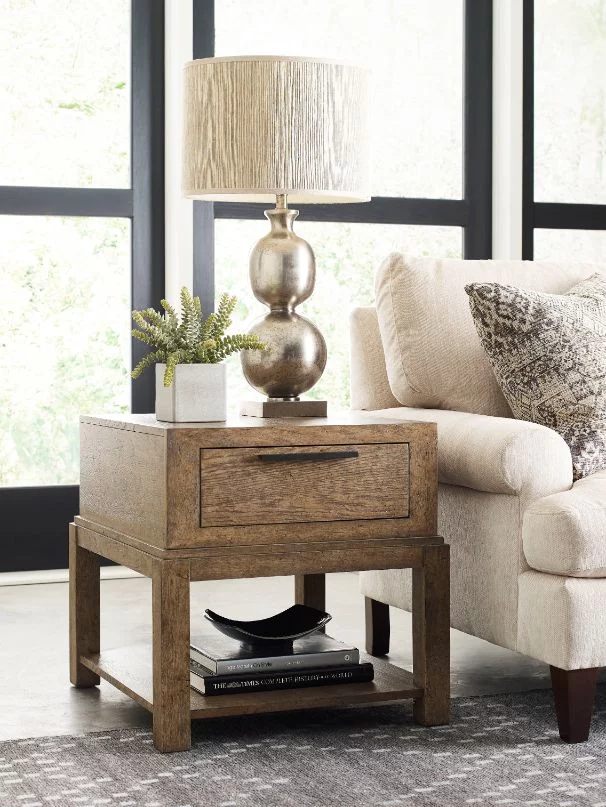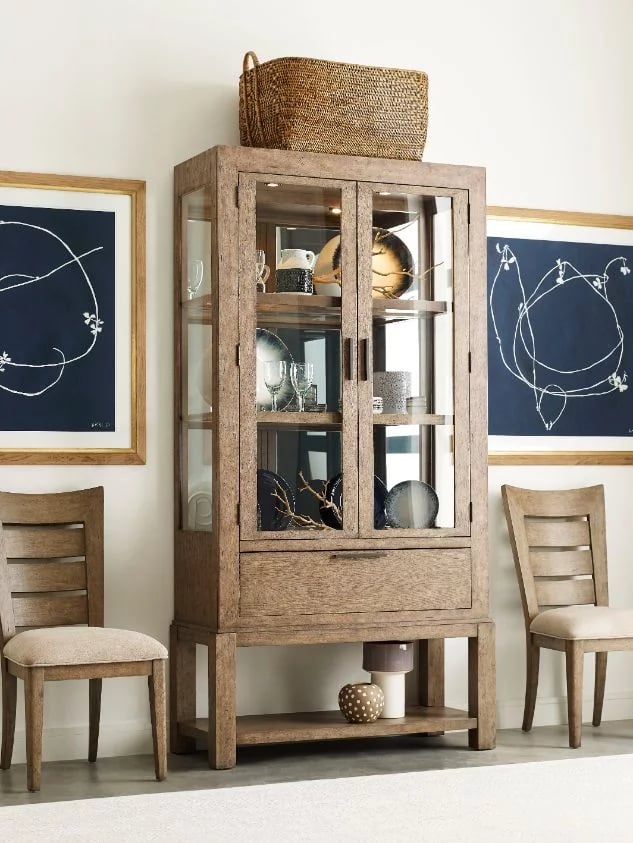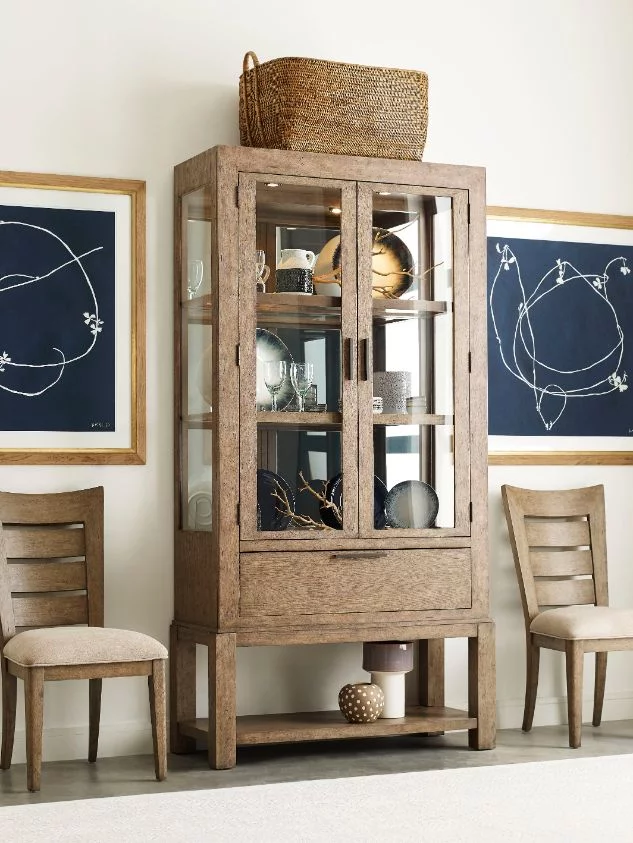 What's Next?
Is American Drew furniture what you are looking for? It might be the perfect final touch to a beautifully designed room.
Some American Drew products can be admired on the showroom floor of our Ottawa and Kingston La-Z-Boy locations. But there is much more where that came from! If you are shopping for bedroom, dining room, or living room case goods, our design consultants would be happy to help you and show you the entire selection from the American Drew catalogue.
The design consultant can provide you with detailed information about the products that catch your eye, such as dimensions and material samples.
Anything from the catalogue can be ordered to a local La-Z-Boy and delivered to you!
Visit us at a local Ottawa or Kingston La-Z-Boy showroom or plan ahead by scheduling your visit online.
If you prefer to shop from the comfort of your own home, we also offer virtual design appointments.
As you browse for American Drew products, you may consider taking advantage of our complimentary interior design services. Our talented interior designers can help you find the American Drew home furniture that coordinates seamlessly with your current decor and furniture arrangement.
We look forward to meeting you and helping you find the perfect surface to rest your drink of choice or storage to hide the clutter.
Related Links:
Guide to Choosing the Right Barstool Height
How Much Does it Cost to Furnish a House? A Cost Breakdown: Room by Room
Product Info Request
Please provide us with your name and email and we'll get back to you as soon as possible regarding this item.