Review of Kincaid Furniture at La-Z-Boy
July 5, 2021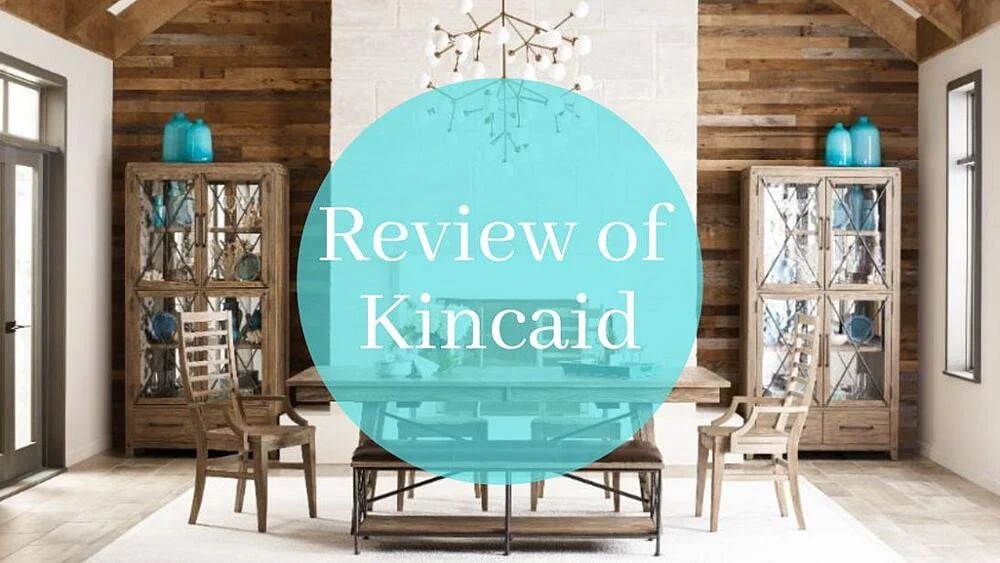 La-Z-Boy is most commonly known for our iconic recliner chair and comfortable upholstery but there is much more where that came from.
In fact, many homeowners are surprised to learn that La-Z-Boy carries a vast selection of products beyond upholstery, including bedroom and dining furniture, plus other case goods, like occasional tables, chests, and bookshelves. It takes more than a comfy couch to furnish a home after all!
Kincaid Furniture is a division of La-Z-Boy Incorporated along with American Drew and Hammary, brands offering high-quality, unique case-good products for a complete home furnishings selection.
As an industry-leading manufacturer, Kincaid Furniture provides solid wood furniture deriving from its most natural form. The company aims to provide honest value and heirloom quality in its products.
Are you looking for beautiful and quality solid wood furniture to compliment your home? Whether it be for the living, bedroom, or dining room, you may find that final touch you've been looking for in Kincaid's furniture selection.
Read on for a detailed review of Kincaid furniture at La-Z-Boy.
What is Kincaid?
The inception of Kincaid Furniture dates back to 1924 when J.Wade Kincaid began his furniture career. At the age of 14, Kincaid was assembling drawers for a small western North Carolina furniture company. By 1964, he had purchased a small furniture company in Hudson, North Carolina. With ingenuity and hard work, Kincaid Furniture was born.
The company started by producing solid wood cedar chests and wardrobes with only 24 employees. High-quality solid wood furniture became Kincaid's niche, along with personalized service. Kincaid Furniture became a public company in 1983 with exponential growth, including new facilities and national expansion.
In 1988, La-Z-Boy Incorporated purchased Kincaid Furniture, welcoming them to the La-Z-Boy family. Such top-quality solid wood furniture coordinated effortlessly with La-Z-Boy's exceptionally comfortable upholstery.
Operating out of western North Carolina, Kincaid Furniture continues to offer a broad range of beautiful solid wood products. Furniture that is built for long-lasting strength and intended to be treated as family heirlooms.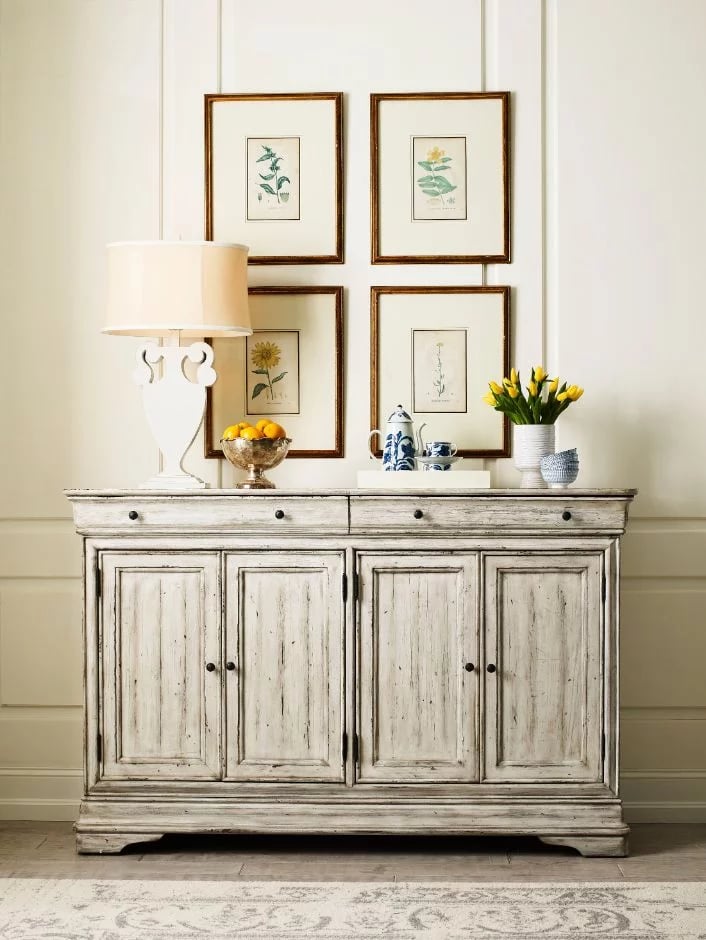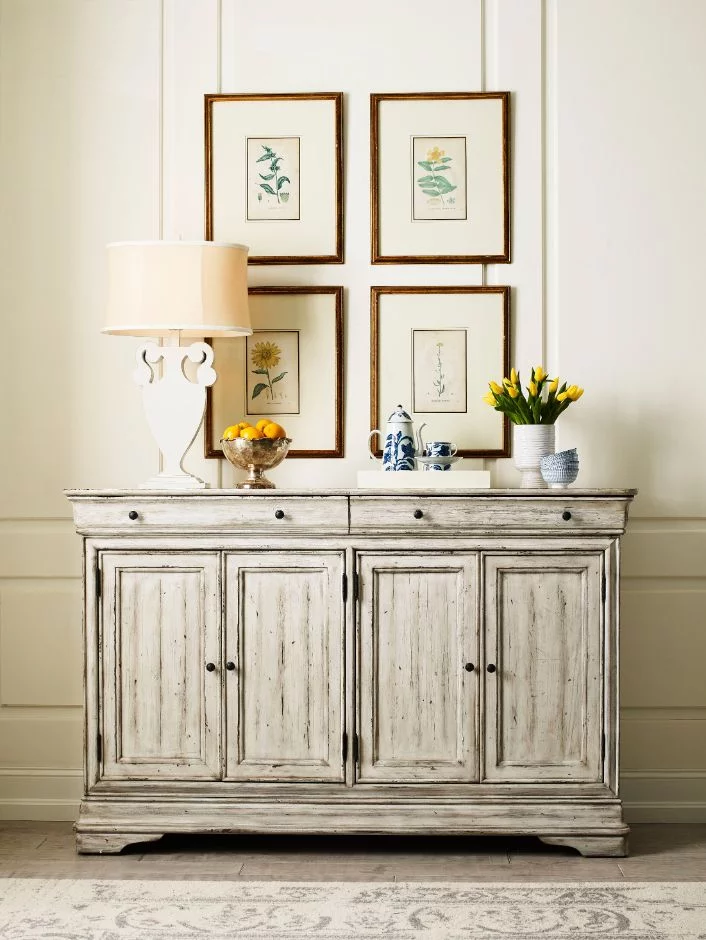 Kincaid Collections & Products at La-Z-Boy
With 18 wood collections, Kincaid manufactures and distributes a range of solid wood furniture suited for the bedroom, dining room, and living room that will last generations.
Further, Kincaid Furniture also manufactures a selection of stylish home accents that includes solid wood case goods and select customizable upholstery furniture.
Below is a breakdown of the products manufactured by Kincaid …
Bedroom

Dining Room

Living Room

Accents

Bed Frame

Upholstered Beds

Chests

Dressers

Nightstands

Benches

Upholstered Dining

Dining Tables

Dining Chairs

Storage

Bar & Counter Stools

Sectionals

Sofas

Chairs

Accent Chairs

Ottoman

Sofa Tables

Coffee Tables

Chairside Tables

Entertainment Units

End Tables

Accent Tables

Bookcases

Desks

Mirrors

Armoires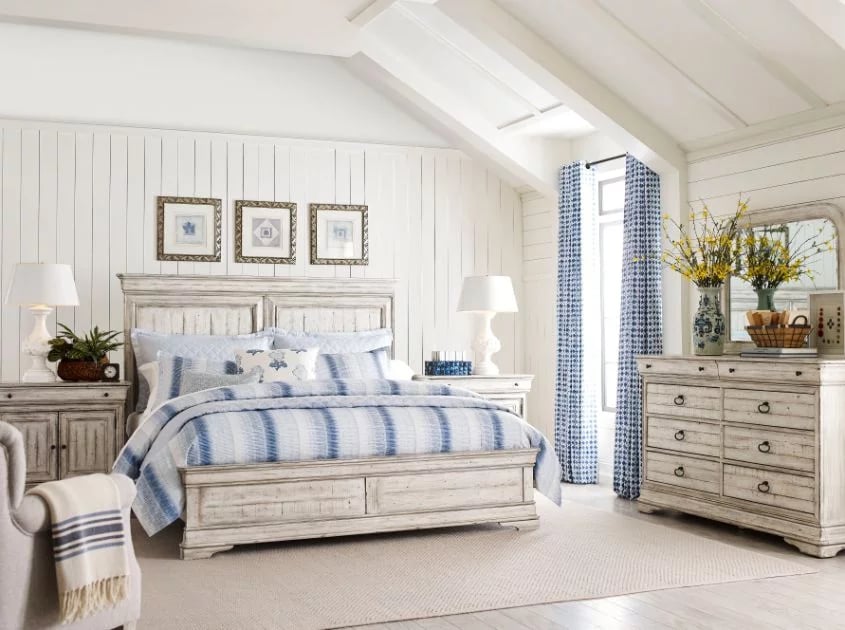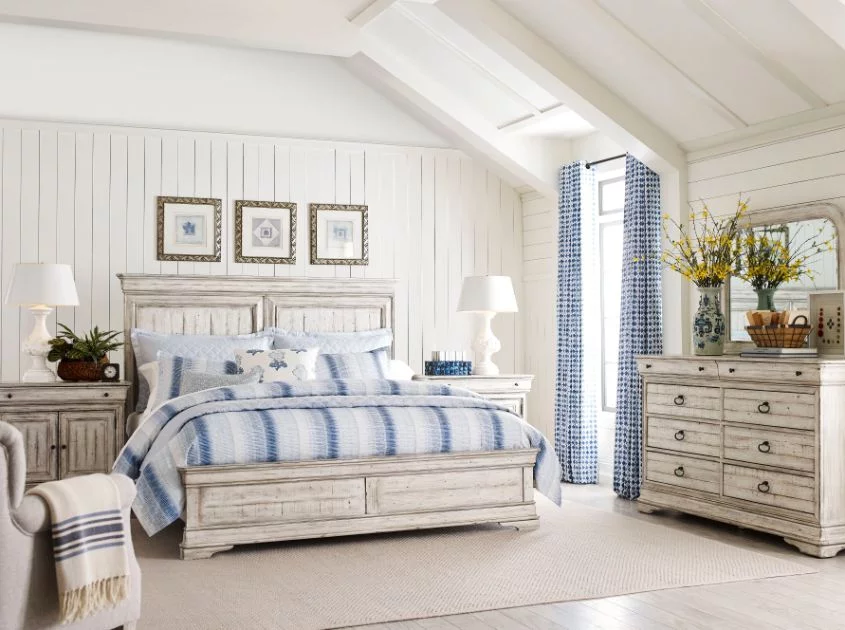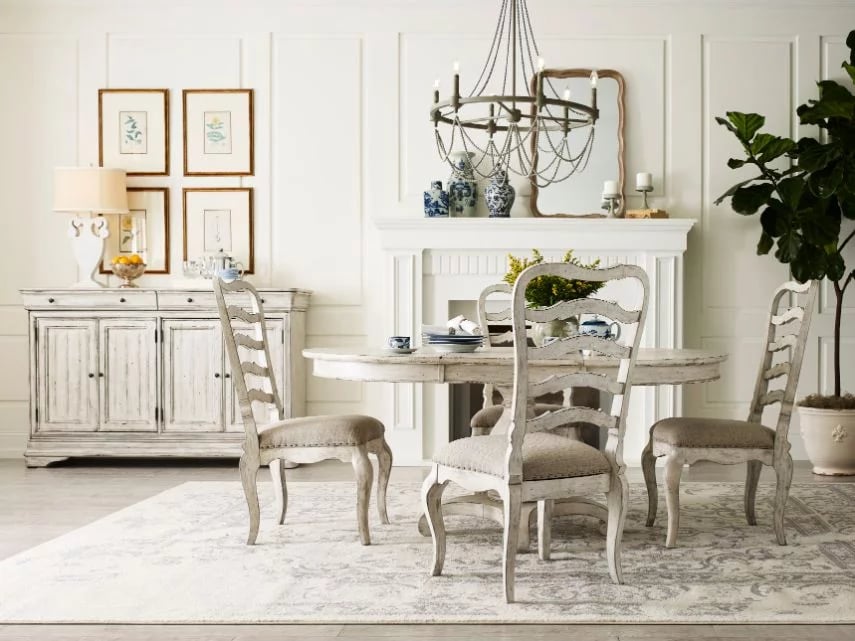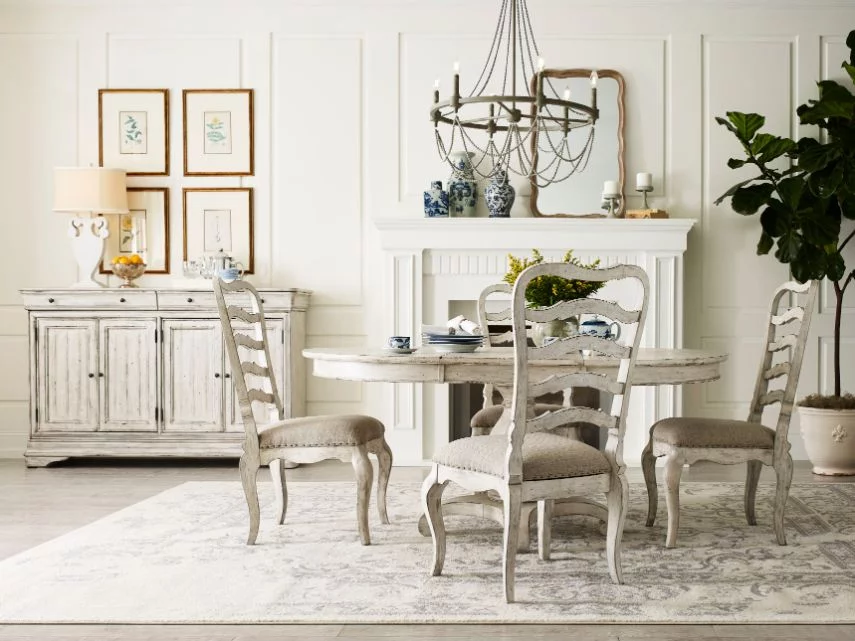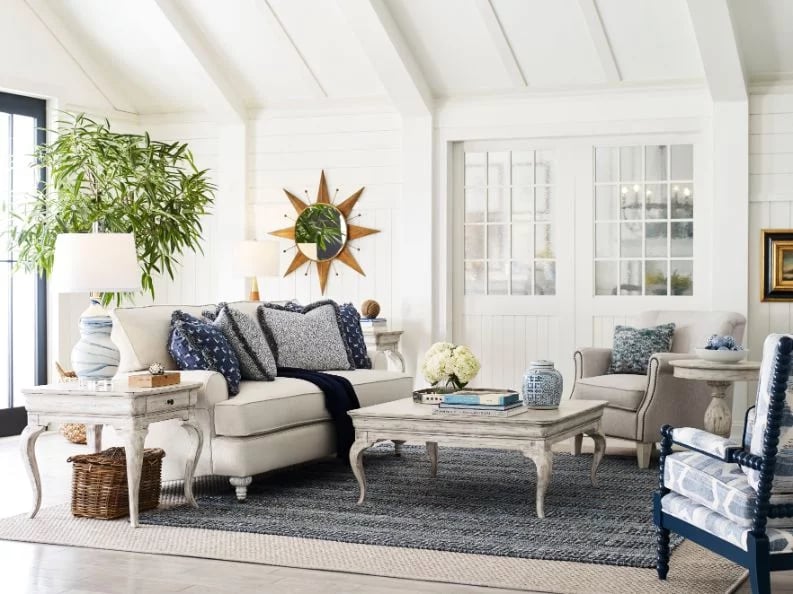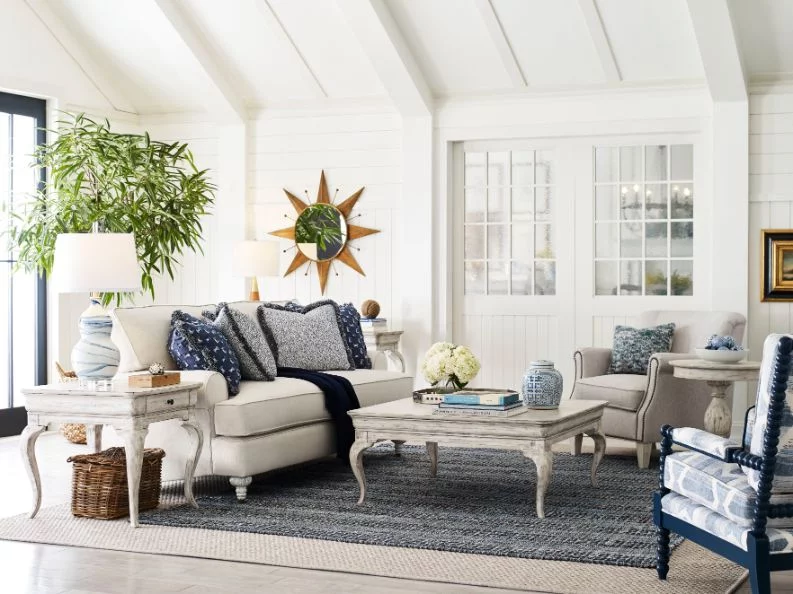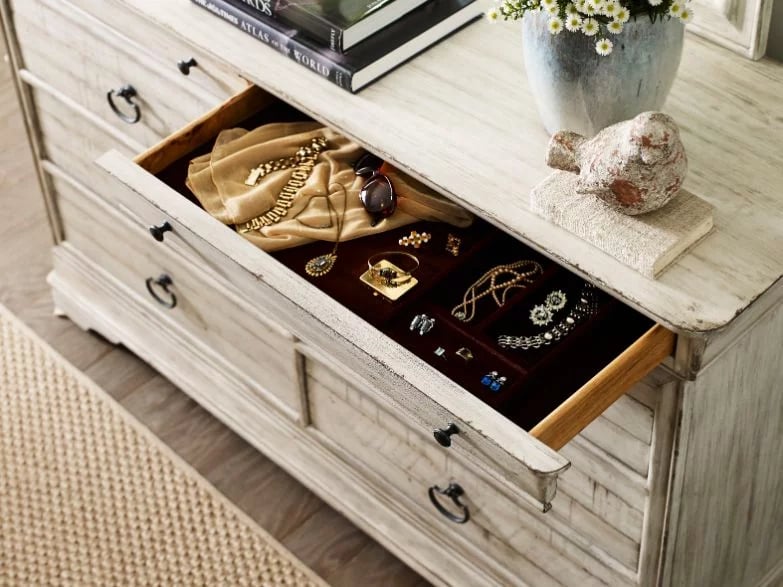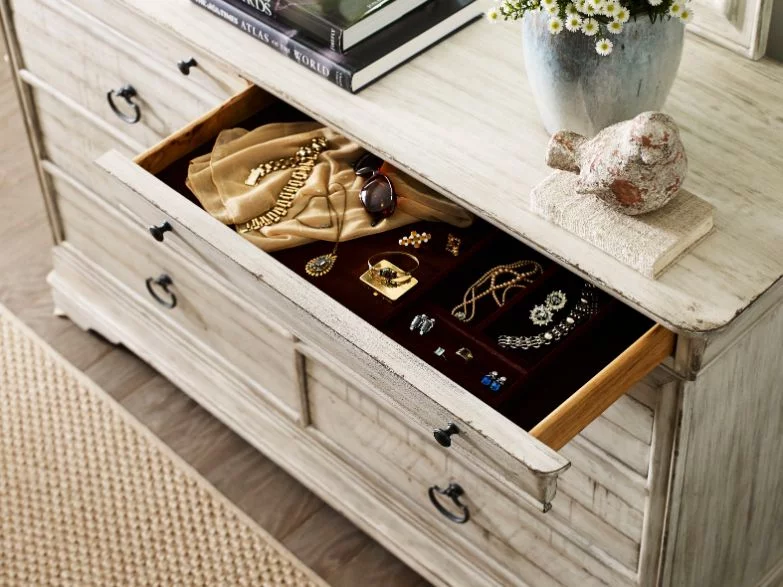 Magaly Del Castillo, the interior designer at La-Z-Boy Cyrville, describes the Kincaid product selection as "absolutely delicious!" The collections have lots to offer in terms of style, from traditional to modern.
Further, she says that "the depth of product in each collection is significant". Each collection offers a beautifully cohesive look with a range of choices in pieces, sizes, and finishes. As a designer, such choice makes for effortless depth of design and visual interest amongst one cohesive style.
Magaly also raves about Kincaid Furniture home accents, claiming that they are "unlike any other accent pieces" on the market. Their accent pieces are designed with exceptional detail that compliments the furniture from any Kincaid style collection.
At La-Z-Boy Ottawa & Kingston, we sell mostly Kincaid case goods and some upholstered beds. You will find many occasional tables, such as coffee tables, end tables, and consoles, on our showroom floors. Any additional Kincaid bedroom or dining pieces that we offer can be found in our detailed catalogue of Kincaid Furniture products with the help of a La-Z-Boy design consultant.
Solid Wood Construction
What sets Kincaid Furniture apart from many other manufacturers is the solid wood construction of its products.
Genuine wood is used on all case good exterior panels. As such, Kincaid does not use any veneers in the making of their products as veneers often crack and peel over time.
To keep with traditional styling, materials, and finish, Kincaid Furniture carefully selects solid wood species with attention to grain clarity, colour coordination, and overall design. The edges of Kincaid products are then carefully shaped to provide enhanced quality and beauty.
While the exterior of Kincaid products are constructed with strictly solid wood, the exposed surfaces contain various materials such as multi-layered plywood, veneers, and laminates for certain structural elements.
Moreover, some Kincaid Furniture features metal, stone, marble, granite, or composite materials with the appearance of these elements.
In addition to a thoughtful selection of materials, Kincaid products are also made with expert craftsmanship and detailed methods of construction.
Kincaid products feature …
| | |
| --- | --- |
| Drawer Glides | Premium soft-close drawer glides featuring adjustable drawer positioning as well as an adjustable tensioning feature for exquisite motion and a long life. |
| Front Posts | Where design allows, heavy front posts are used for additional case stability and strength. |
| Floating Panels | Raised panel doors and bed panels utilize a floating, self-centering construction technique. |
| Finger Joints | Chairs are crafted using a glue and screw technique across a finger-jointed corner, adding strength to the chair while minimizing flex across the joint. |
| Solid Wood Edges | Shaped edges are constructed of solid wood, unlike many other manufacturers who use banded veneers. Solid wood is a superior choice for premium quality and durability. |
| Mortise and Tenon Joints | Case construction features mortise and tenon joinery, a time-proven method of assembling two parts at a 90-degree angle. |
| Floating Tops | Fully floating tops, end panels, bed panels, etc. incorporated into every Kincaid product to allow normal expansion and contraction of the solid wood components as the humidity changes in your home. |
| Dovetailing | Dovetail drawer construction utilizes English dovetails on the drawer front and back to create a tight fit and add exceptional strength. |
| Adjustable Glides | Adjustable glides are provided on all units for leveling doors on larger cabinets for center support. |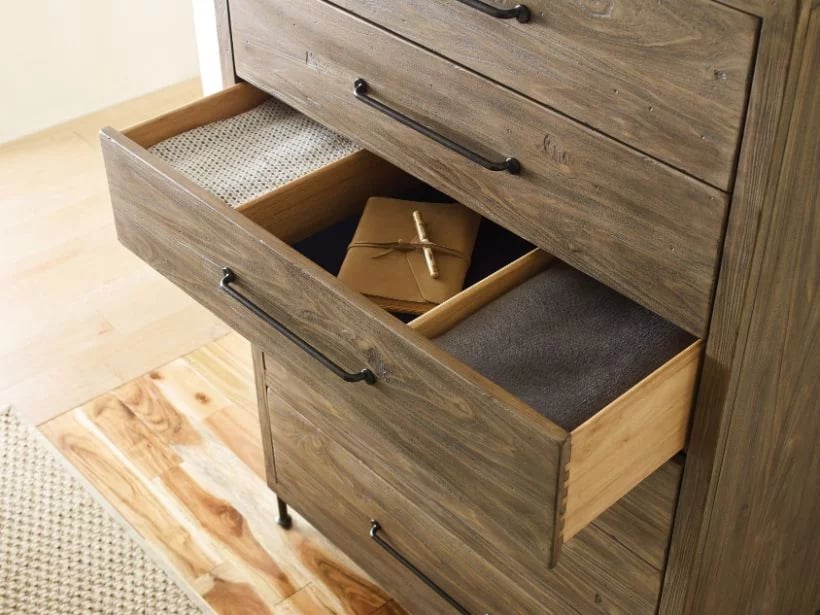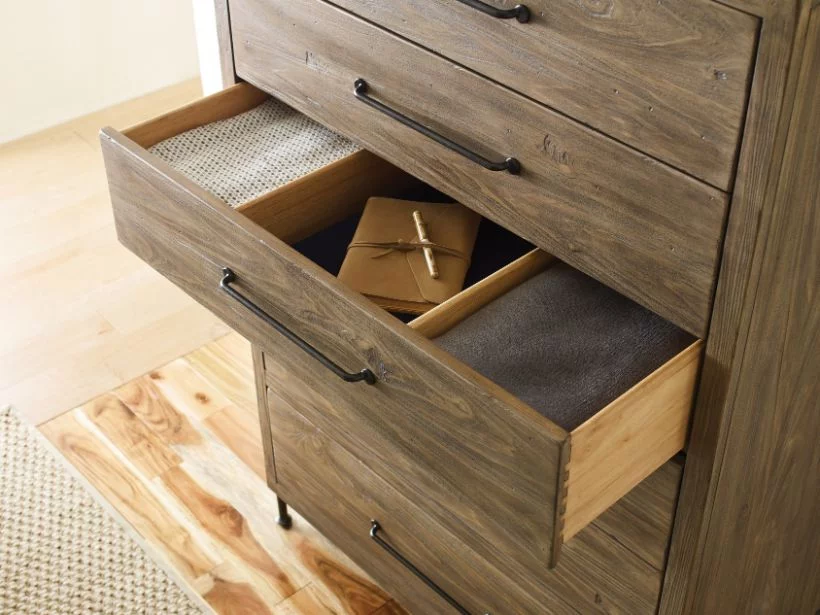 Cost
Price quotes of Kincaid products can only be provided by authorized furniture retailers.
Generally, Kincaid products fall within the high-end price range of case goods, including coffee tables on the market. These costs are ultimately reflected in the top-of-the-line quality and detail that goes into making such heirloom furniture products.
To get a better idea of what you can expect to pay, below is a breakdown of popular Kincaid products and their price range at La-Z-Boy.
Queen Bed

(including headboard/footboard/siderails)

$2561- $6423

Dresser (8 Drawer)

$4173- $7674

Dining Table (Rectangular)

$3214- $6413

Dining Side Chairs (Upholstered)

$786- $1513

Accent Table (Console Table)

$1810- $4935
Warranty
With reference to the last section of this article, it is no secret that Kincaid products can be quite an investment. Kincaid offers furniture in which you invest with the intent of it lasting a lifetime. With this, you want to ensure that your purchase is protected.
Luckily, Kincaid products are warranted by the authorized furniture dealer, including La-Z-Boy, for factory-related defects that appear one year from the date of shipment.
This warranty is limited to repairing or replacing the defective part, or substitution of product, at Kincaid's sole discretion.
With this, you may consider purchasing La-Z-Boys' furniture protection plan for extended coverage.
The protection plan covers accidental damage for 5 years. This includes accidental food & beverage stain marks, heat rings, lifting, cracking, or peeling of solid wood, veneer, or laminate.
Customer Reviews
La-Z-Boy clients who invest in Kincaid furniture are always thrilled about their purchase. Magaly has sold many Kincaid products in her design projects and has shared that her clients adore the beautiful home accents and bedroom furniture.
In fact, Kincaid furniture is so highly acclaimed that it is featured throughout the 2020 CHEO Dream Home. To learn more about the Kincaid products in the CHEO Dream Home, take a look at the detailed catalogue.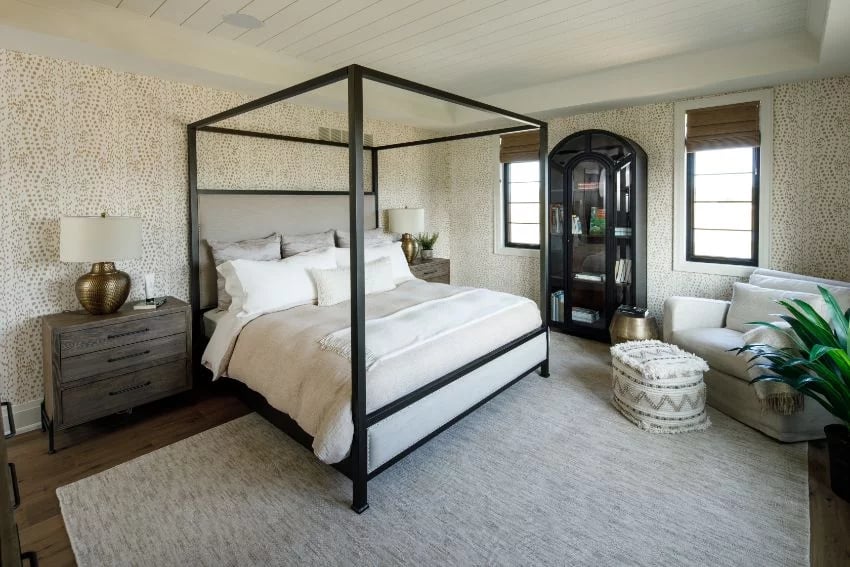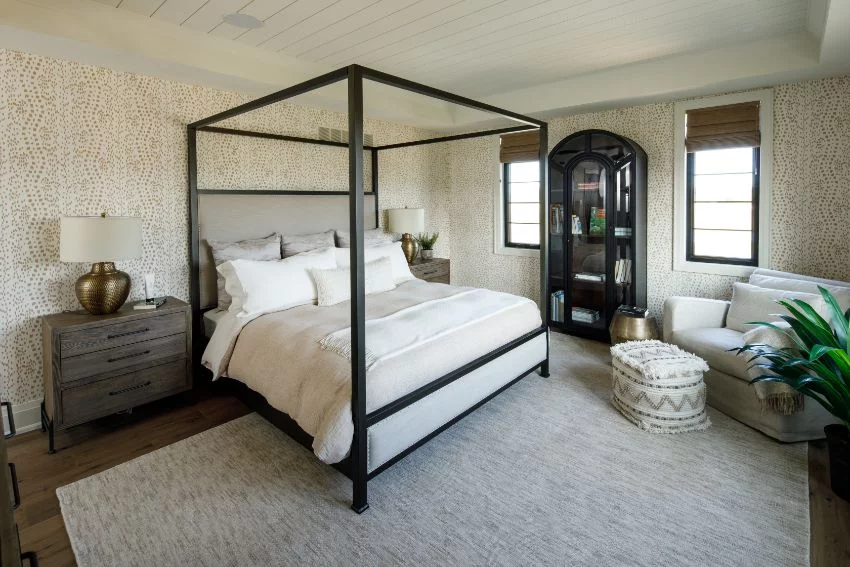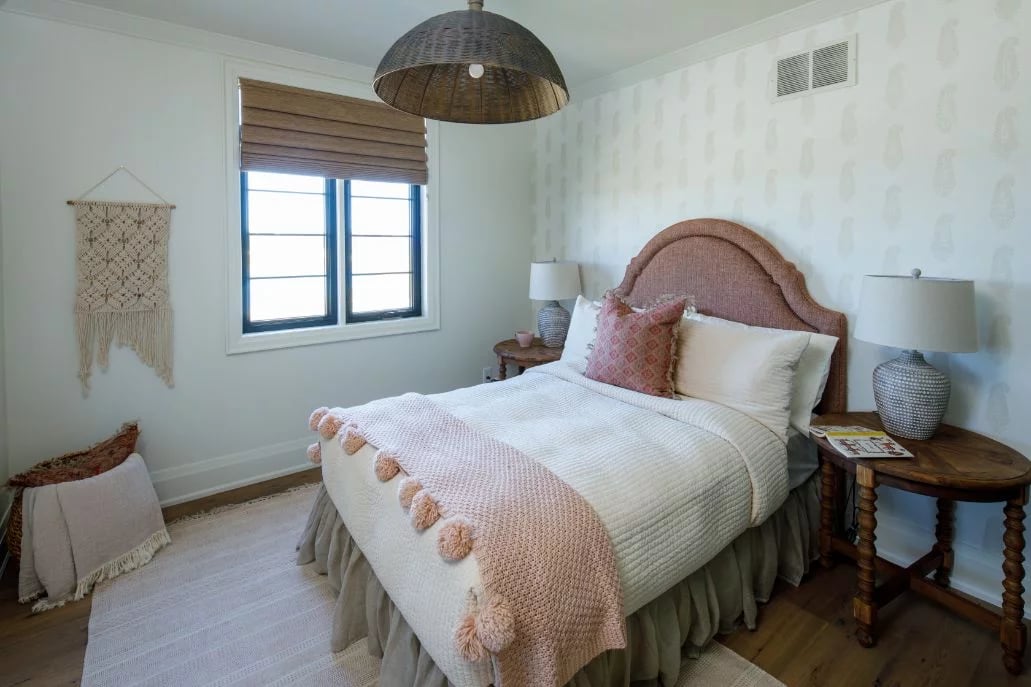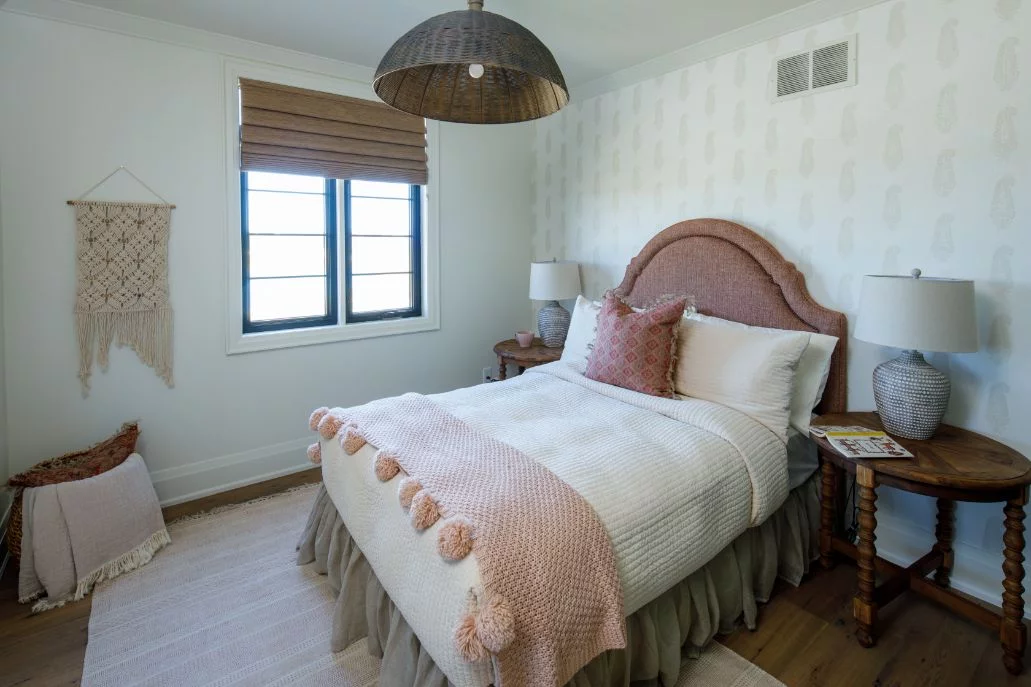 Is Kincaid Furniture Right for You?
Kincaid has much to offer in terms of style, quality, and longevity, but these products are not for everyone.
First and foremost, Kincaid Furniture products are right for someone who is willing to invest money in unique heirloom furniture that they intend to keep for many decades.
Magaly says that a Kincaid bedroom set is ideal for someone who wants something to last an entire marriage. Or a dining room arrangement meant to be passed down through generations.
Investing in Kincaid furniture is not ideal, nor worthwhile, for someone who will wish to replace their furniture in another five or ten years.
Further, given that Kincaid has such depth of the product in each collection, Kincaid is right for someone who would like to achieve a coordinated furniture style throughout their home. With so many options, someone could furnish their bedroom, living room, and dining room, with one cohesive Kincaid look.
Finally, Kincaid Furniture is a great choice for someone who has an eye and appreciation for quality and detailed craftsmanship in their home furnishings. An appreciation for such quality will make your Kincaid investment feel worthwhile for years to come.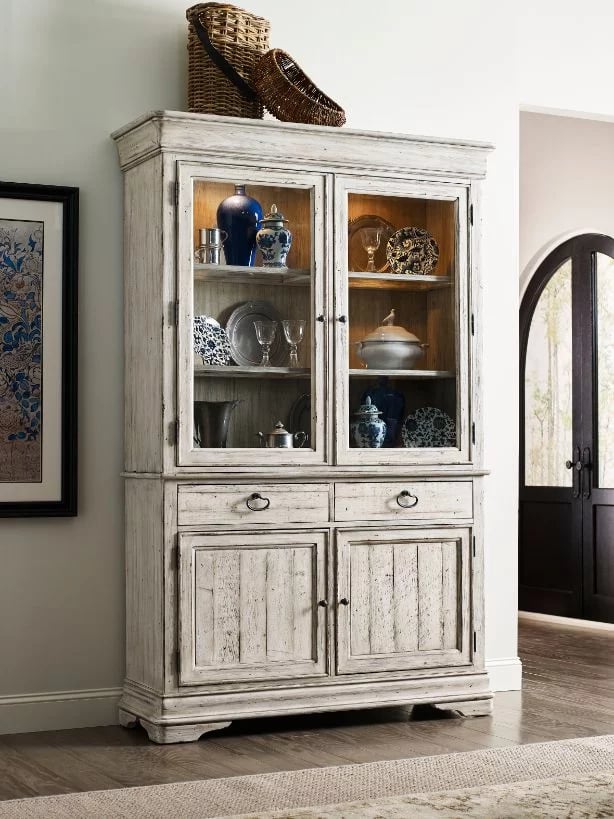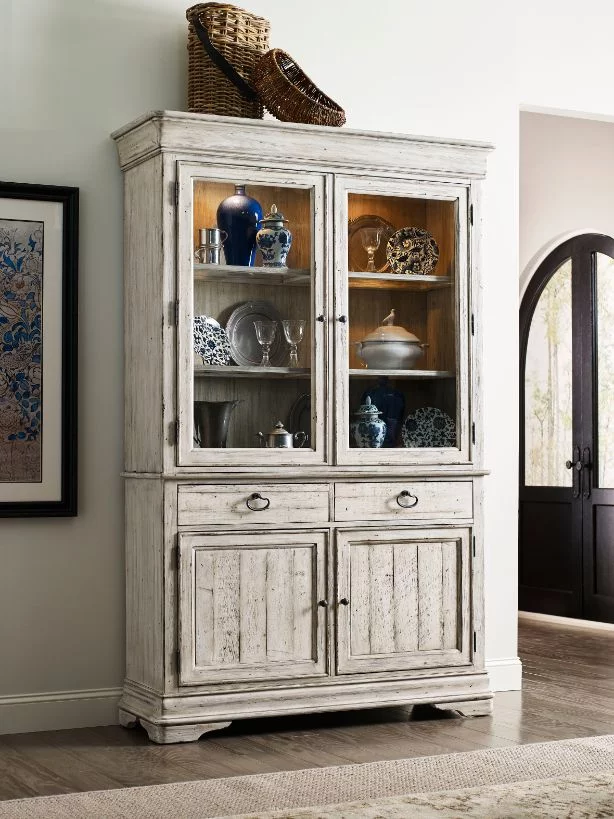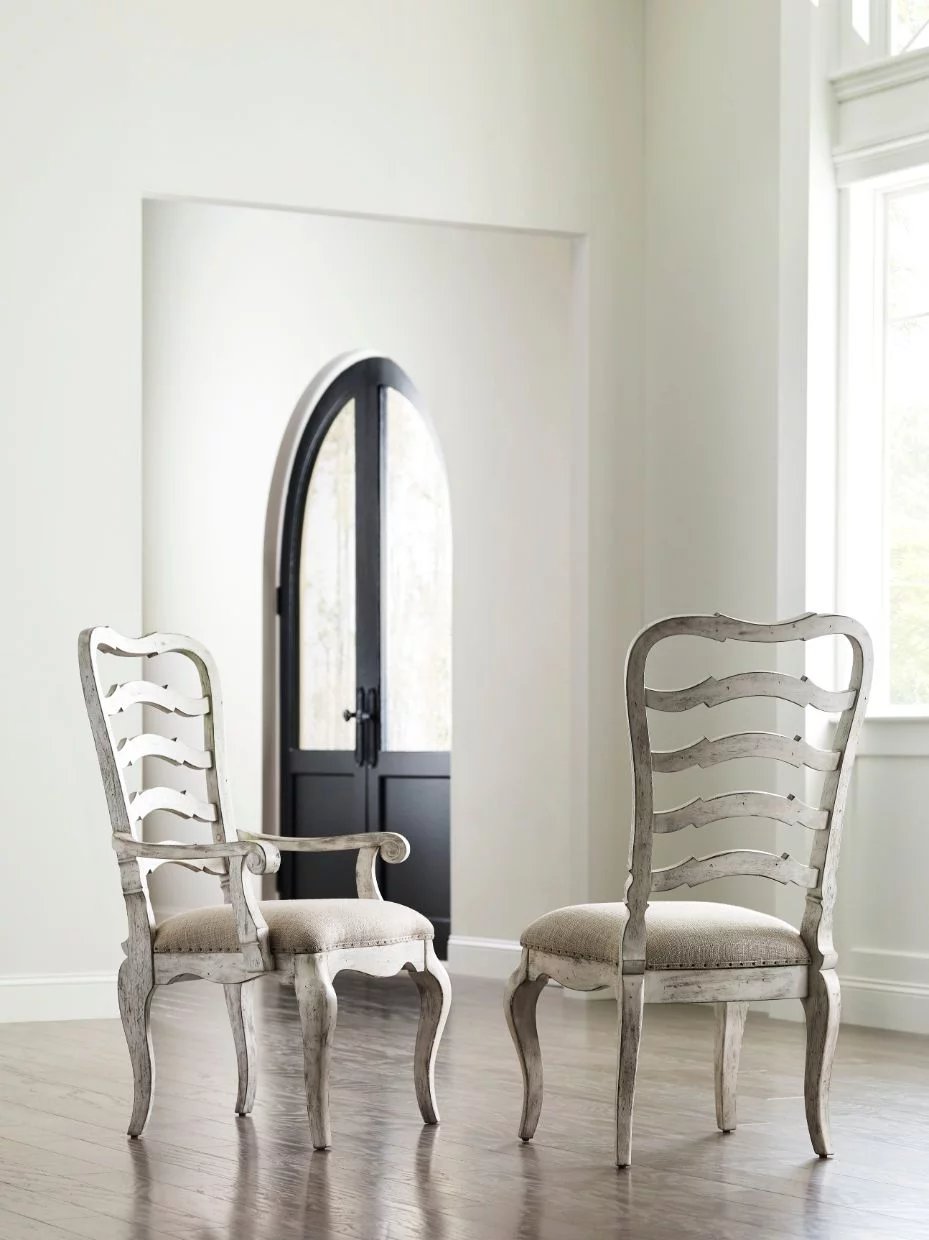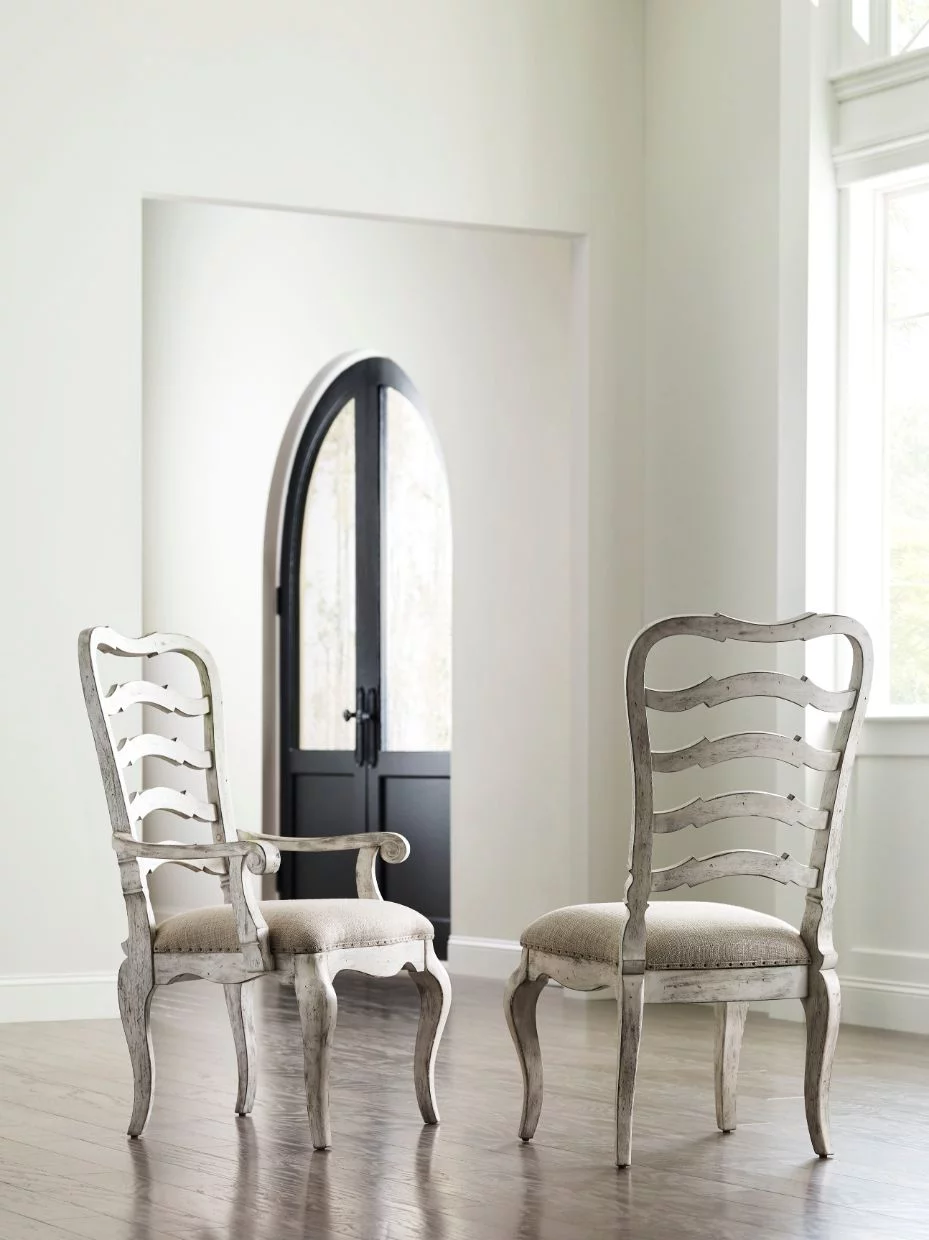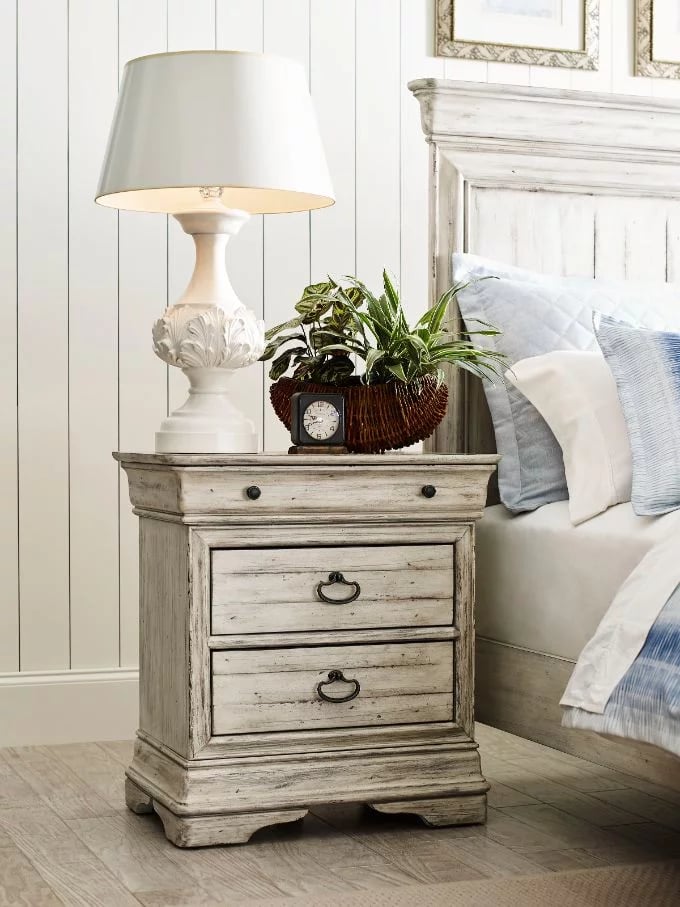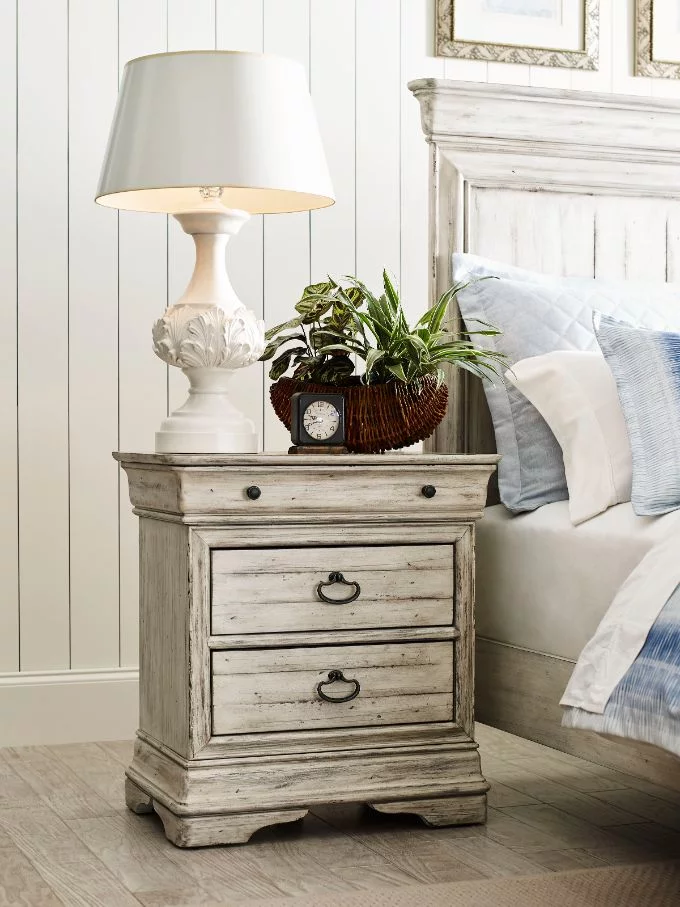 What's Next?
Is Kincaid Furniture what you are looking for? It might be the quality, craftsmanship, and sophisticated style you have been seeking for your home.
Some Kincaid occasional tables can be admired on the showroom floor of our Ottawa and Kingston La-Z-Boy locations. But there is much more where that came from! If you are shopping for the bedroom, dining room, or living room Kincaid products, our design consultants would be happy to help you and show you the entire selection from the Kincaid catalog.
The design consultant can provide you with detailed information about the products that catch your eye, such as dimensions and material samples.
Anything from the catalog can be ordered and delivered to you here locally!
Visit us at a local Ottawa or Kingston La-Z-Boy showroom or plan ahead by scheduling your visit online.
If you prefer to shop from the comfort of your own home, we also offer virtual design appointments.
As you browse for Kincaid Furniture products, you may consider taking advantage of our complimentary interior design services. Our talented interior designers can help you find the Kincaid home furniture that coordinates seamlessly with your current decor and furniture arrangement.
Related Topics:
The Cost of a Dining Room Chairs: Factors that Affect Cost & Deciding How Much to Spend
How Much Does it Cost to Furnish a House? A Cost Breakdown: Room by Room
Product Info Request
Please provide us with your name and email and we'll get back to you as soon as possible regarding this item.