Before & After - Basement Makeover
September 12, 2019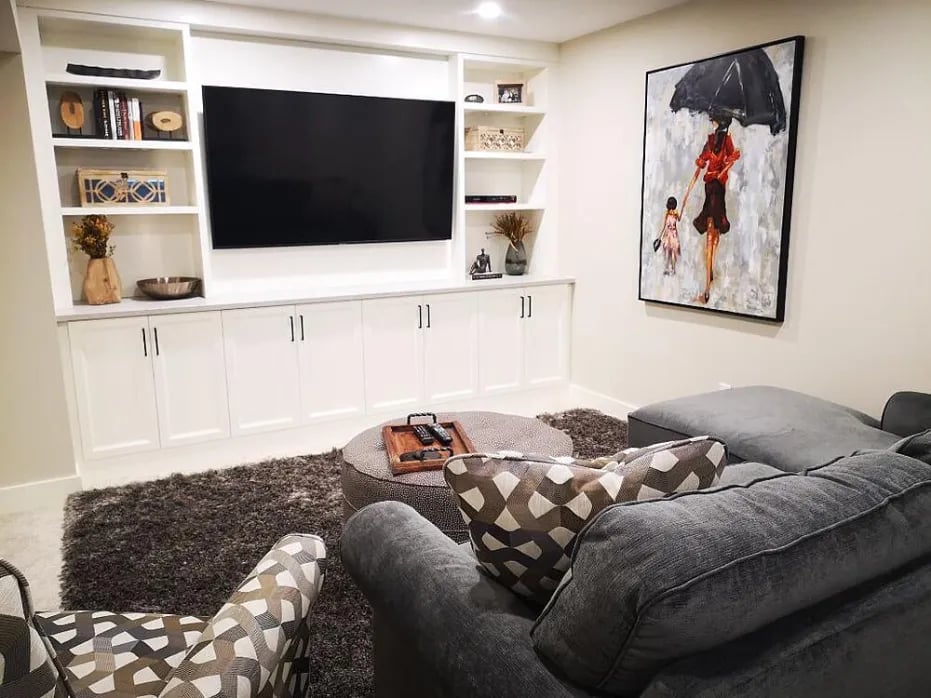 Before & After – Basement Makeover Ottawa
La-Z-Boy designer, Estefanie Schuster first met Andrina Rockwell through the CHEO foundation as our CHEO dream home contact in 2018. The second time they met she and Jim Rockwell (husband) walked into our La-Z-Boy store in Gloucester. Sales consultant Alycja had helped them pick out some charcoal grey fabrics and a pillow. They had heard about our in-home design program and wanted to take advantage of this free service. The next meeting was an in-home visit from Estefanie to check out their basement in the Ottawa Greenboro area.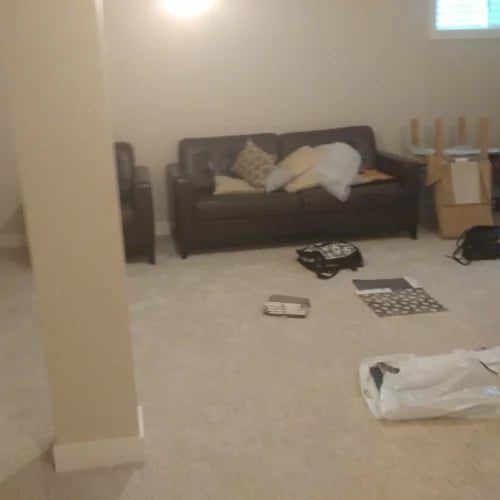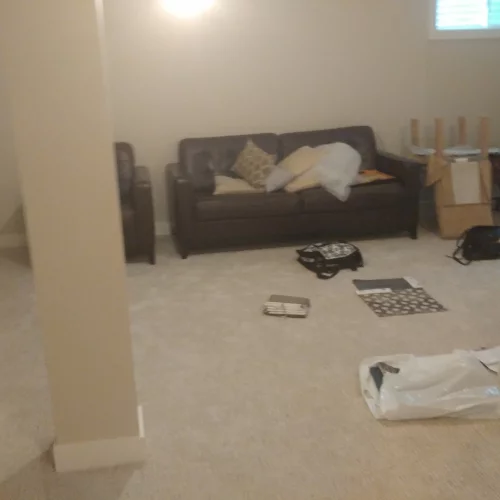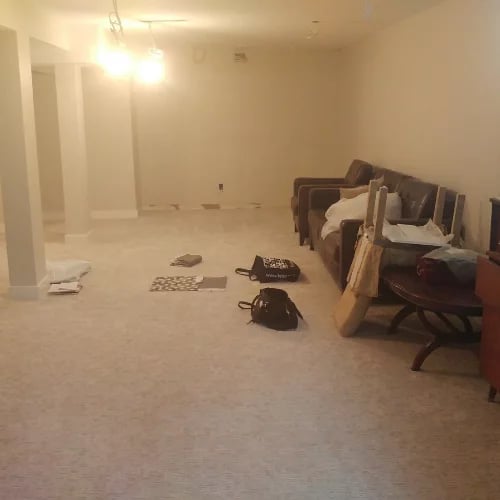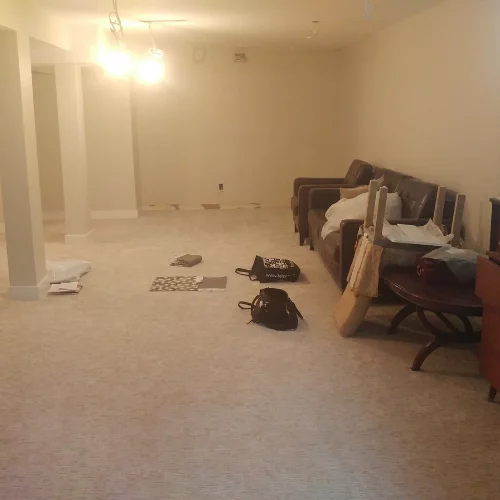 Before Makeover:
When Estefanie first arrived at the home to measure and understand the Rockwell's requirements, the basement was in the final stages of construction. They had a young family and a dog named Stella who enjoyed using the open space to play. There was some built-in cabinetry for the entertainment center and a nice new neutral wall colour. There was also a gym and a ping pong table to accommodate their young family.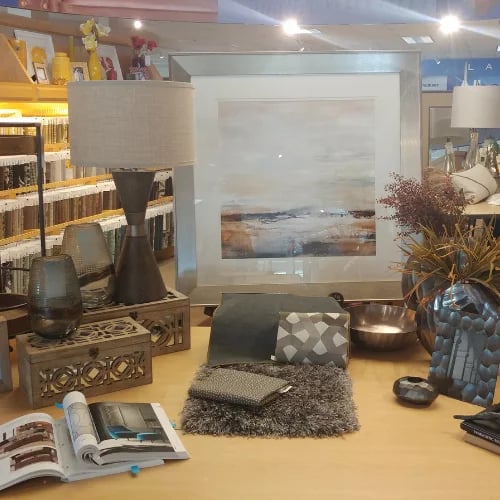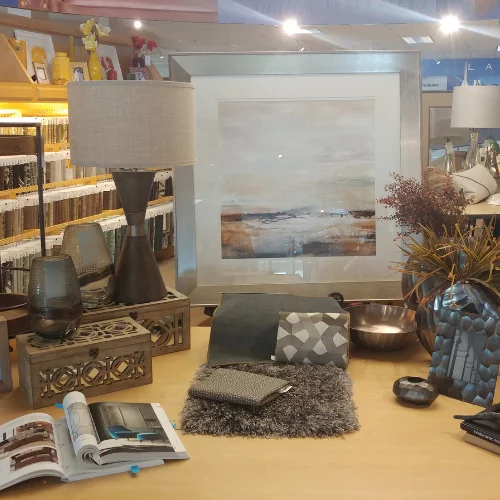 Customer & Designer's vision for the makeover:
Andrina envisioned something inviting, cozy and playful while still sophisticated, so it would work for everyone. Estefanie made sure the scale and size were accurate as it wasn't a huge amount of space to work with. The goal was to create a fun/relaxing family recreation room. Stylish yet still practical & cozy, a place for the whole family to 'hang out' and relax.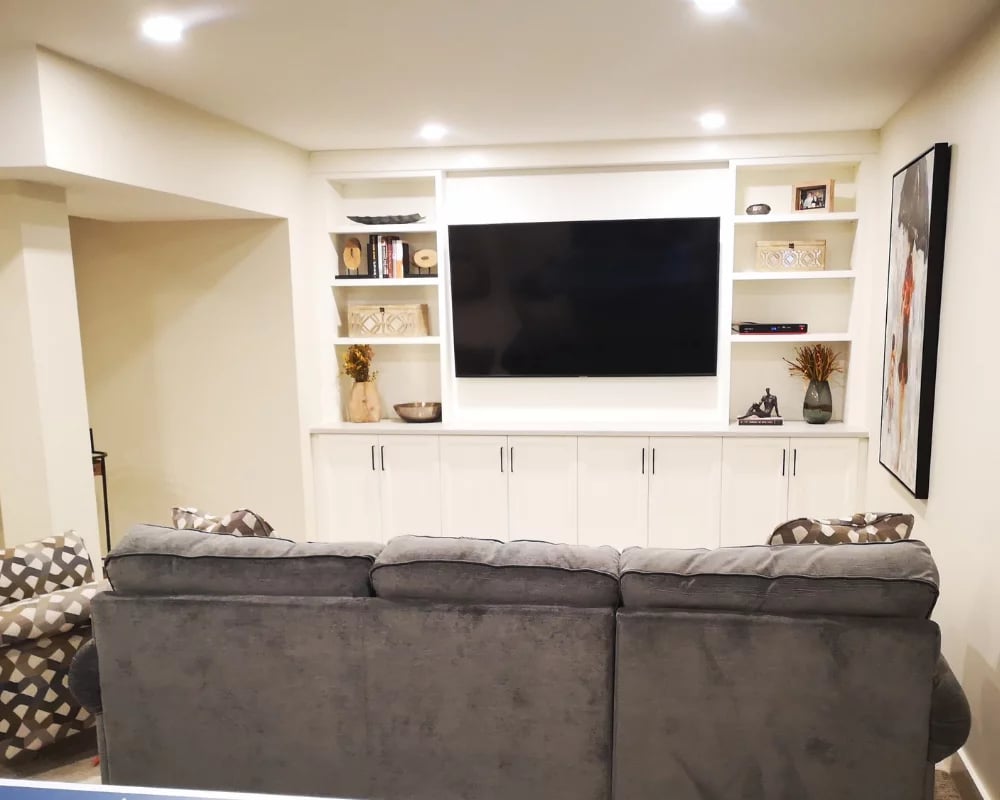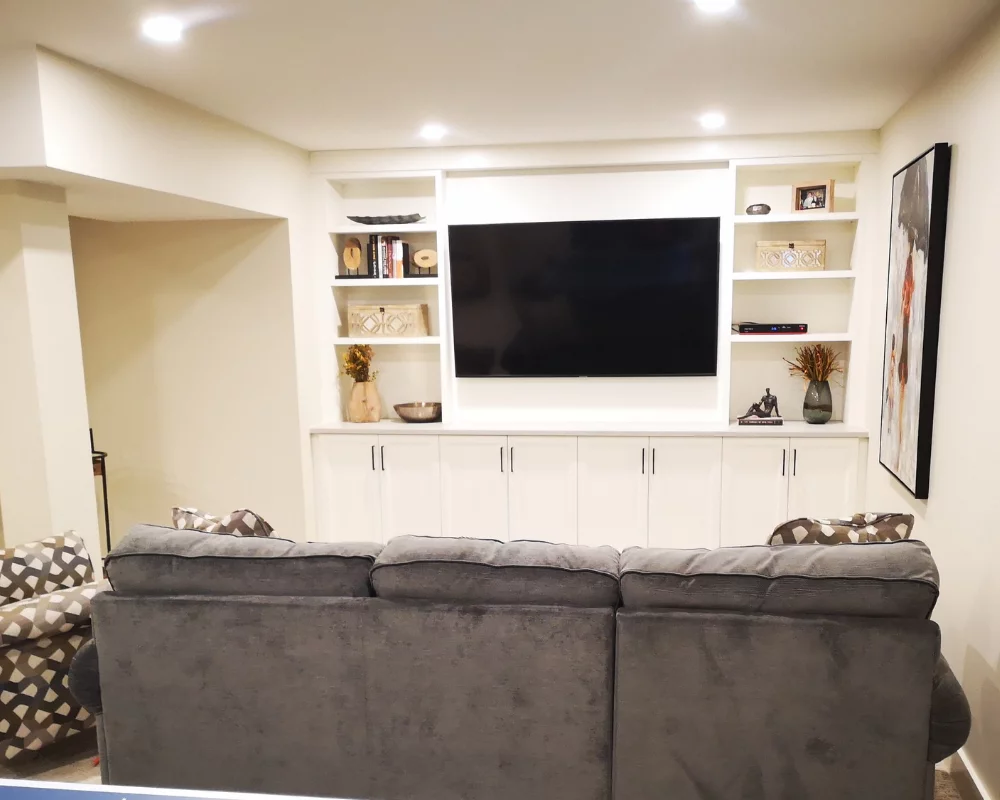 Furniture and Accessories they chose for the Basement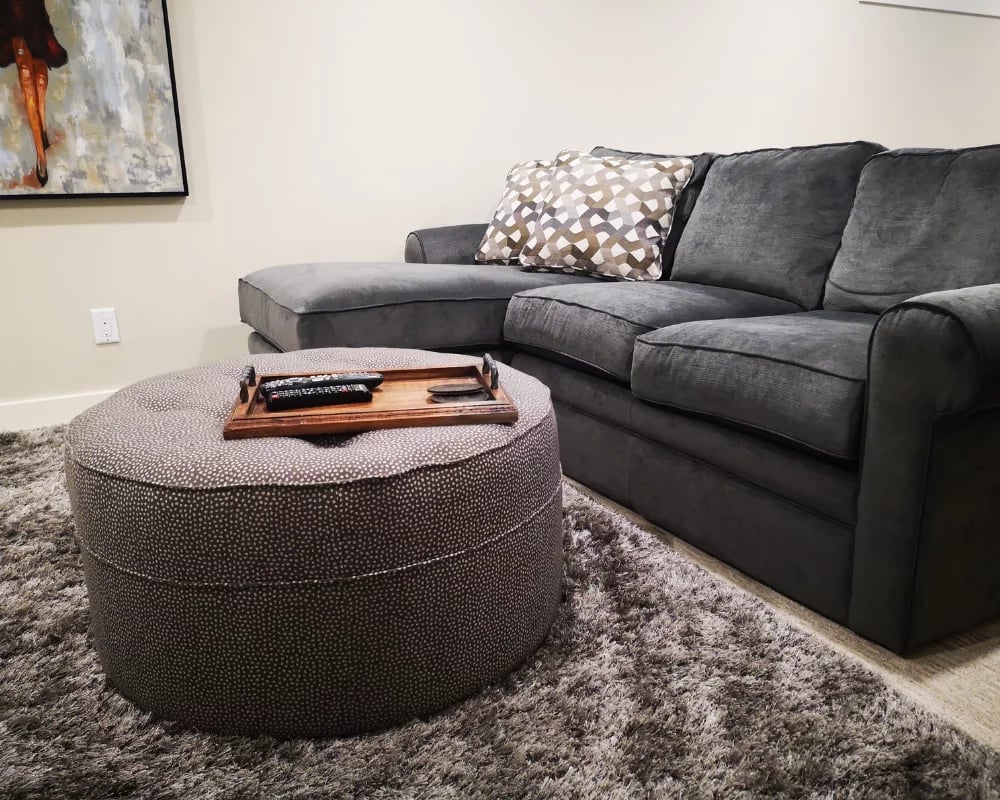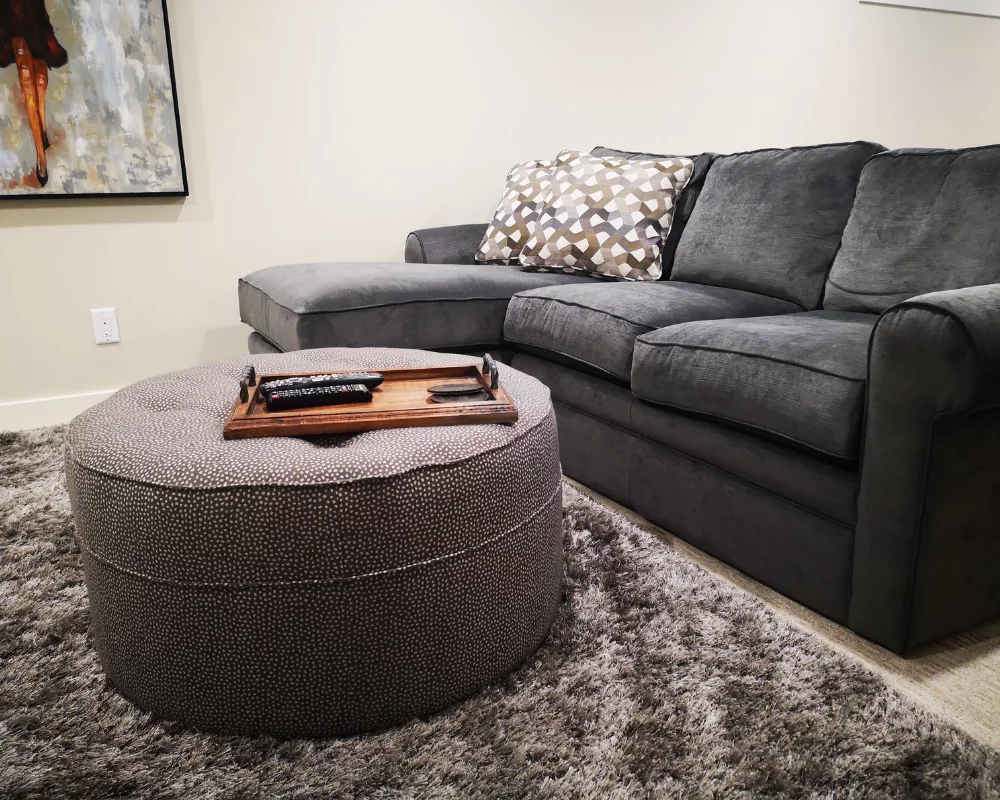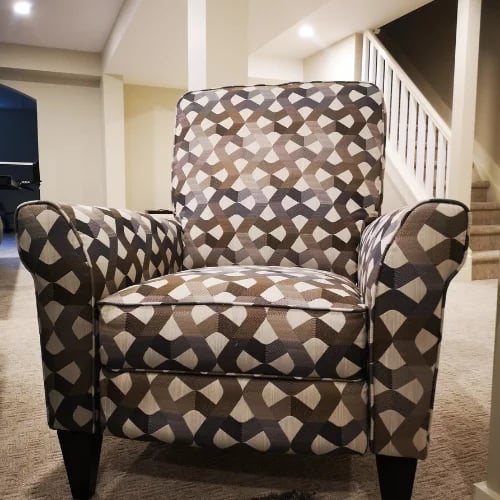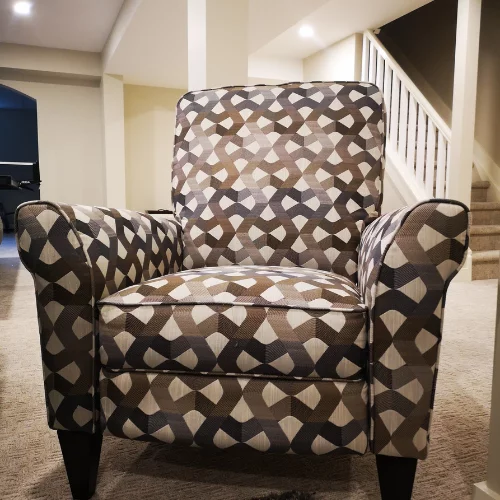 The

Haven pushback chair

, a cool combination of classic design lines and laid back reclining comfort with a funky patterned fabric.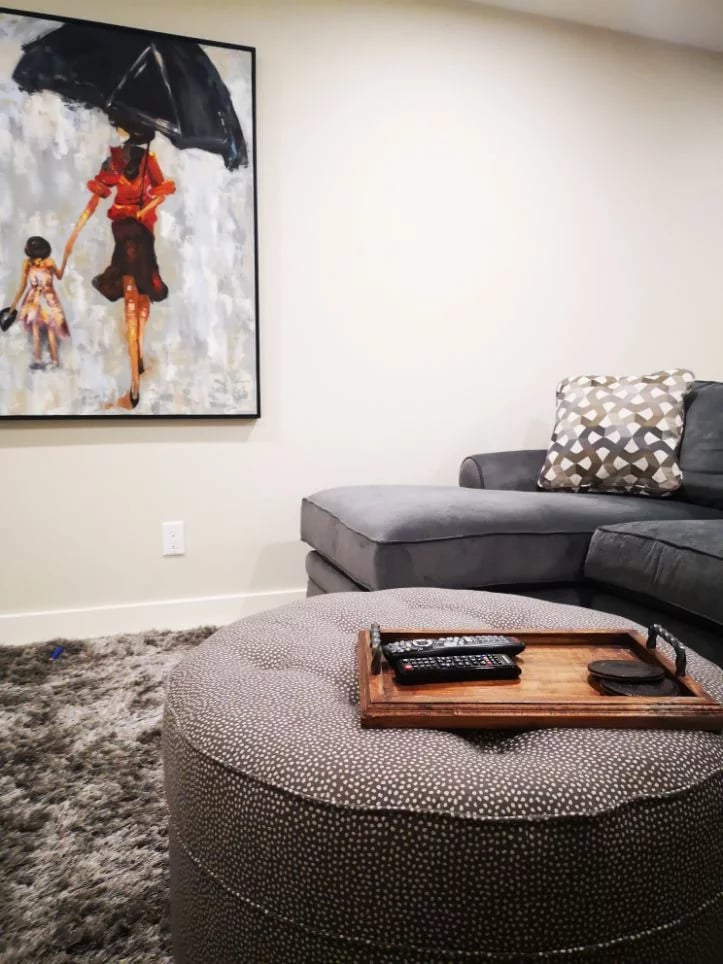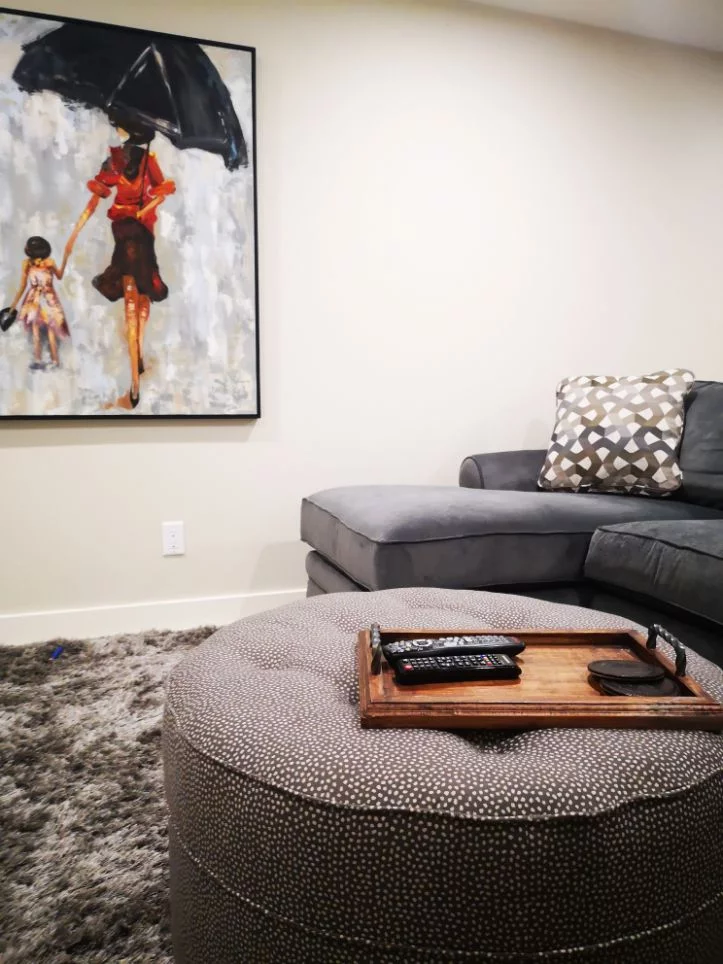 The gold and metal tones from the fabric and accessories play up the grey in a gorgeous textured shag carpet from citak, roxy collection.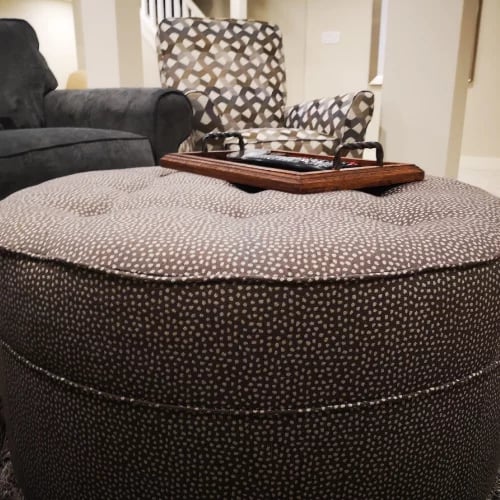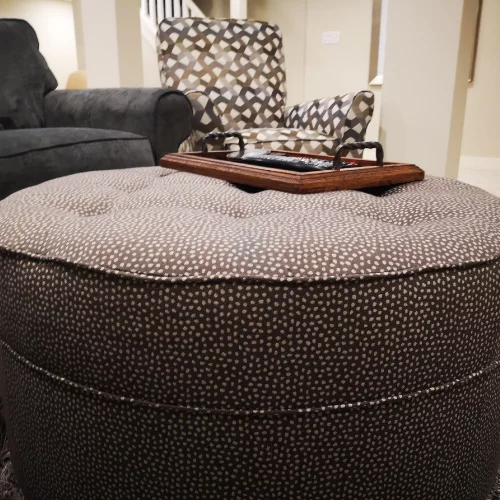 The Roundabout ottoman with polka dot patterned fabric adds a whimsical touch and also some table space or extra seating.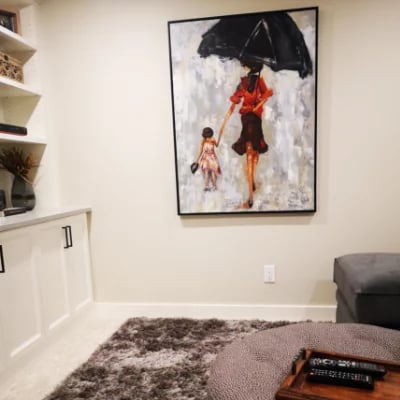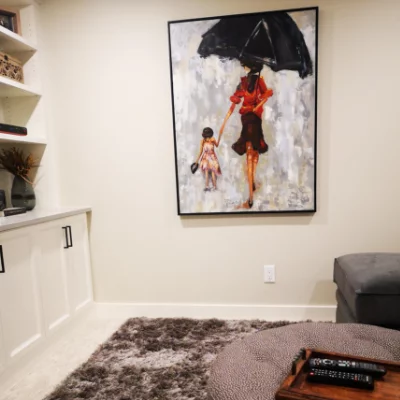 Artwork from Uttermost,

Splashing Hand Painted Canvas

by Jim Parsons. This "classic expressive scene" ties in with the charcoal grey colour in the overall design.
After the Makeover
:
In the end, a sophisticated yet casual feel is achieved. The basement has become a relaxing escape from the everyday stresses of life. Stella and the whole family love spending their leisure time in this space!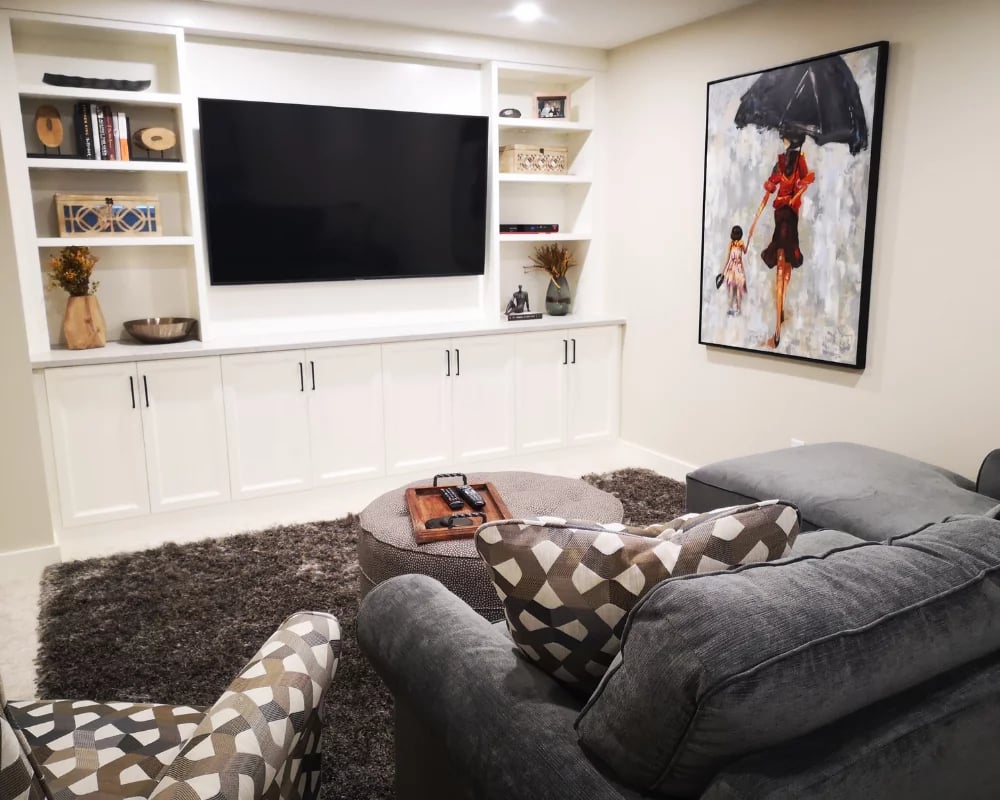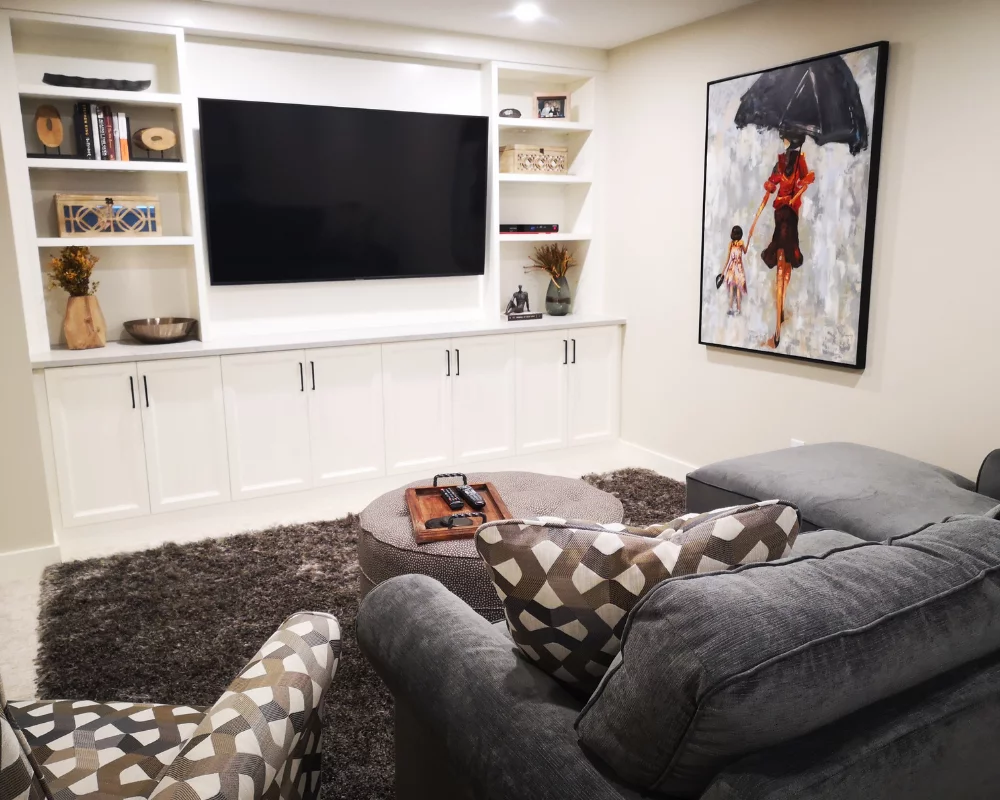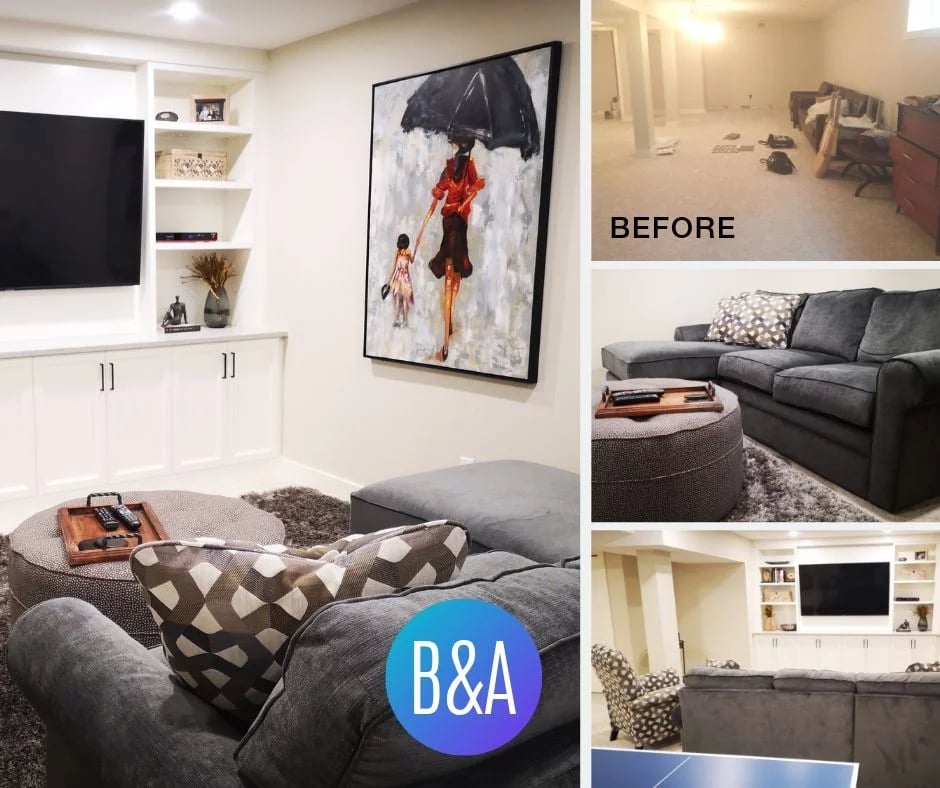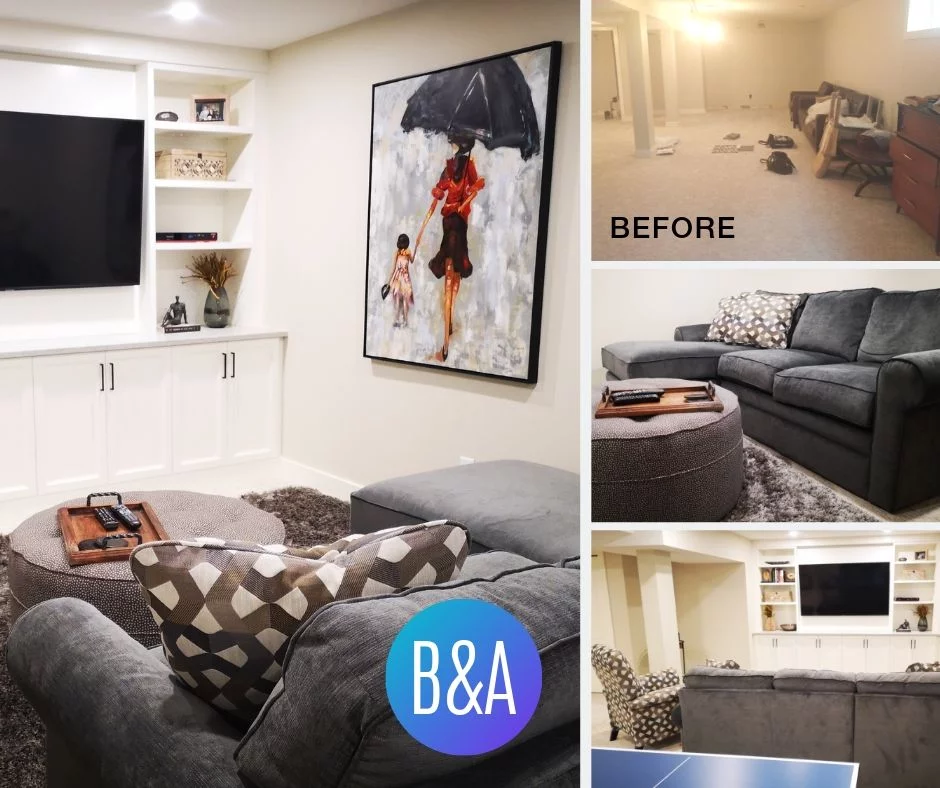 Product Info Request
Please provide us with your name and email and we'll get back to you as soon as possible regarding this item.