Before & After Living Room Makeover
June 5, 2018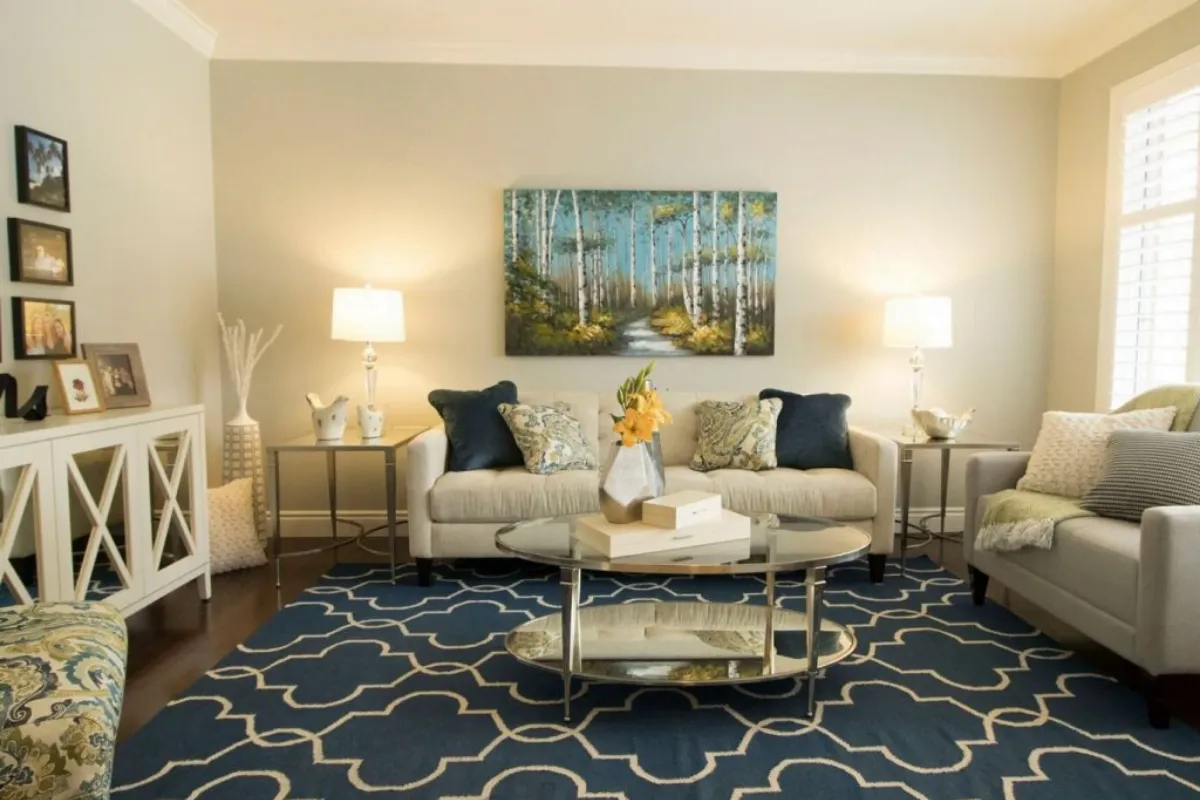 Before & After Living Room Makeover
Here is a great example of how our in-home designers can work with furniture and accessories you already have and add to them to create a functional and beautiful space. Designer Dea Attar accomplished this with her Orleans living room project. See Before & After Living Room Makeover photos below.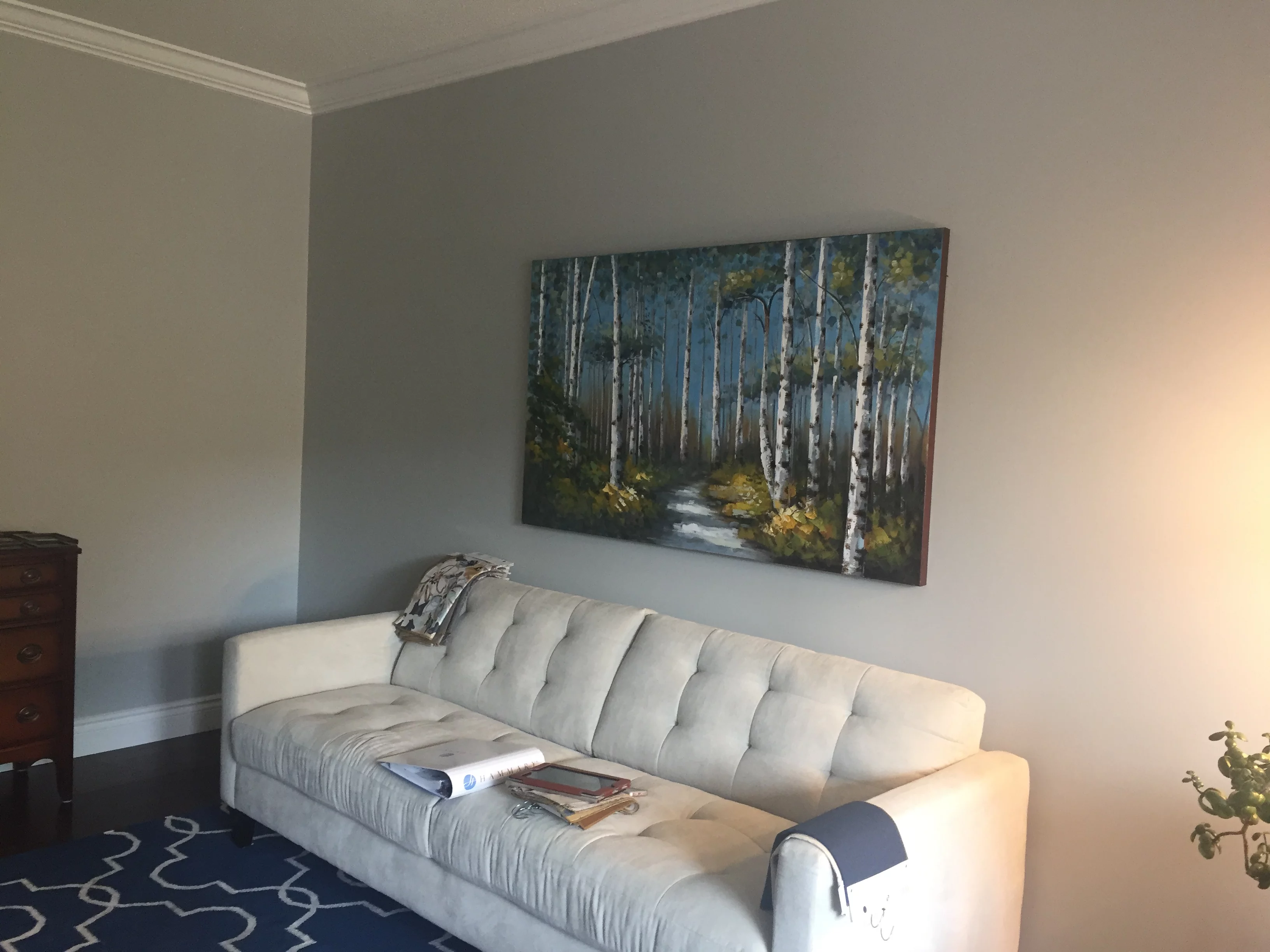 This client had already begun the project and needed a designer to help finish the room. She wanted to keep the sofa, new rug and artwork and work around them to complete the look. The room is used occasionally for socializing purposes. As it is the first room you see when you come in to the house, the goal was to give it the WOW factor!
The designer's concept and vision: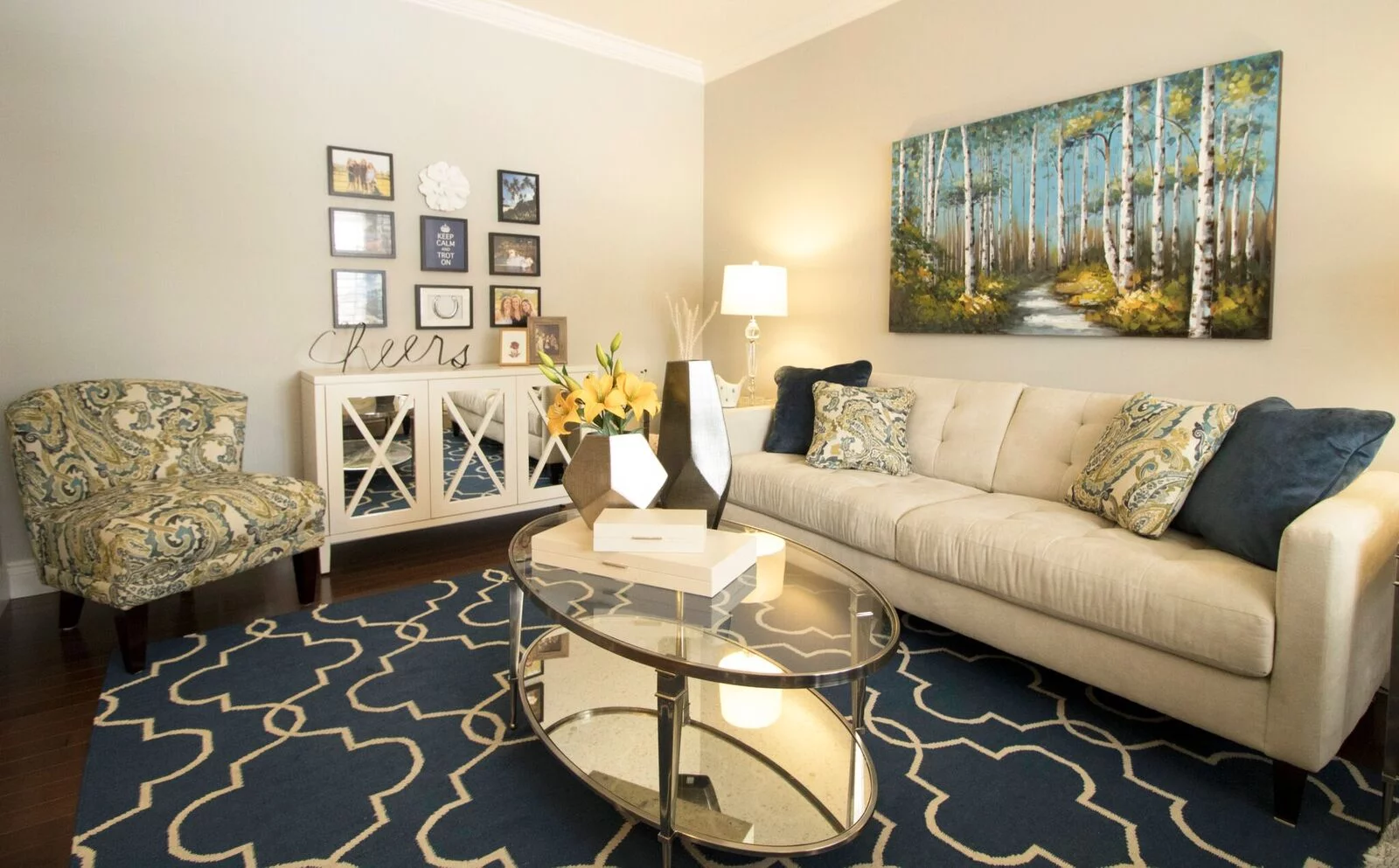 Inspired by the vibrant colours in the artwork, Dea planned to use the blues and greens as accents. She wanted the bigger pieces such as the furniture to remain neutral in order to make the accents pop.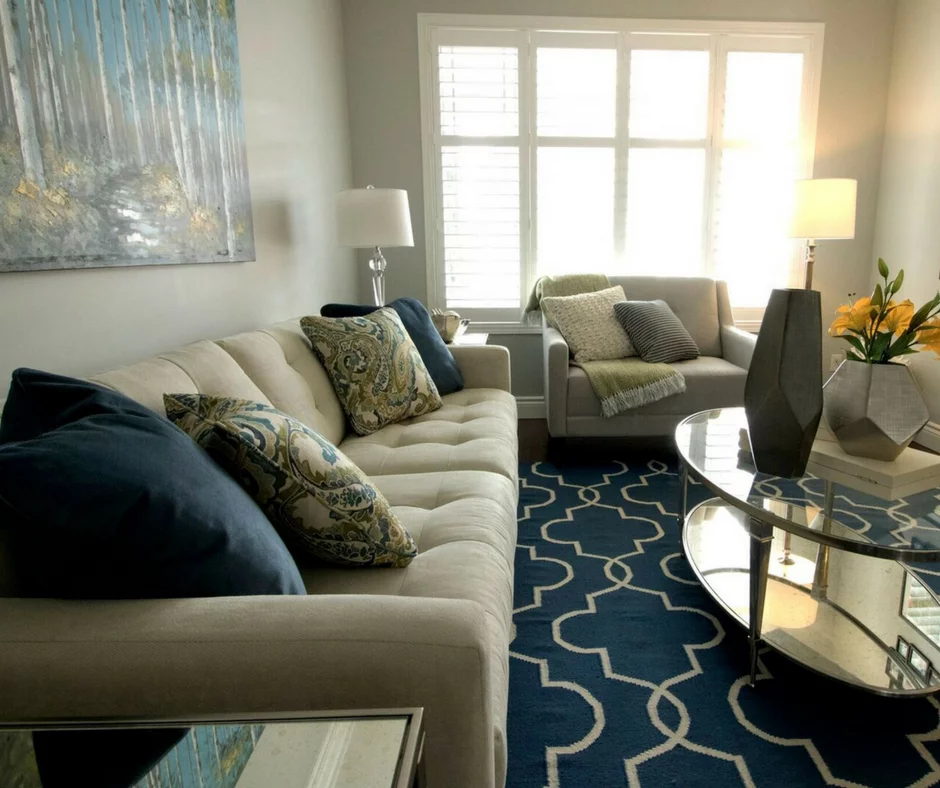 Dea selected a chair-and-a-half that had similar arms to the sofa and mixed the two styles together. Since the room was to be used occasionally, the chair-and-a-half could fit 2 people in a pinch but wouldn't overwhelm the space. A small armless chair was introduced in the opposite corner of the room to create a circle of seating and accommodate socializing and conversations. She selected a fresh paisley pattern that combines the greens and blues together.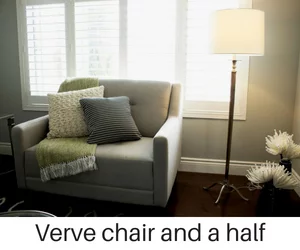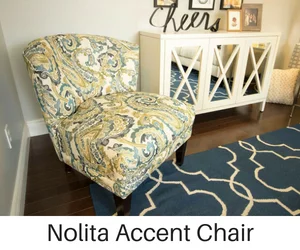 Dea selected a solid wood chest with mirrors to reflect the colours of the room and provide the client with space to display family photos and mementos. The intention was for this chest to become the focal point in the room. In addition, mirrored coffee and end tables were selected to repeat the theme and add a touch of glam to the room.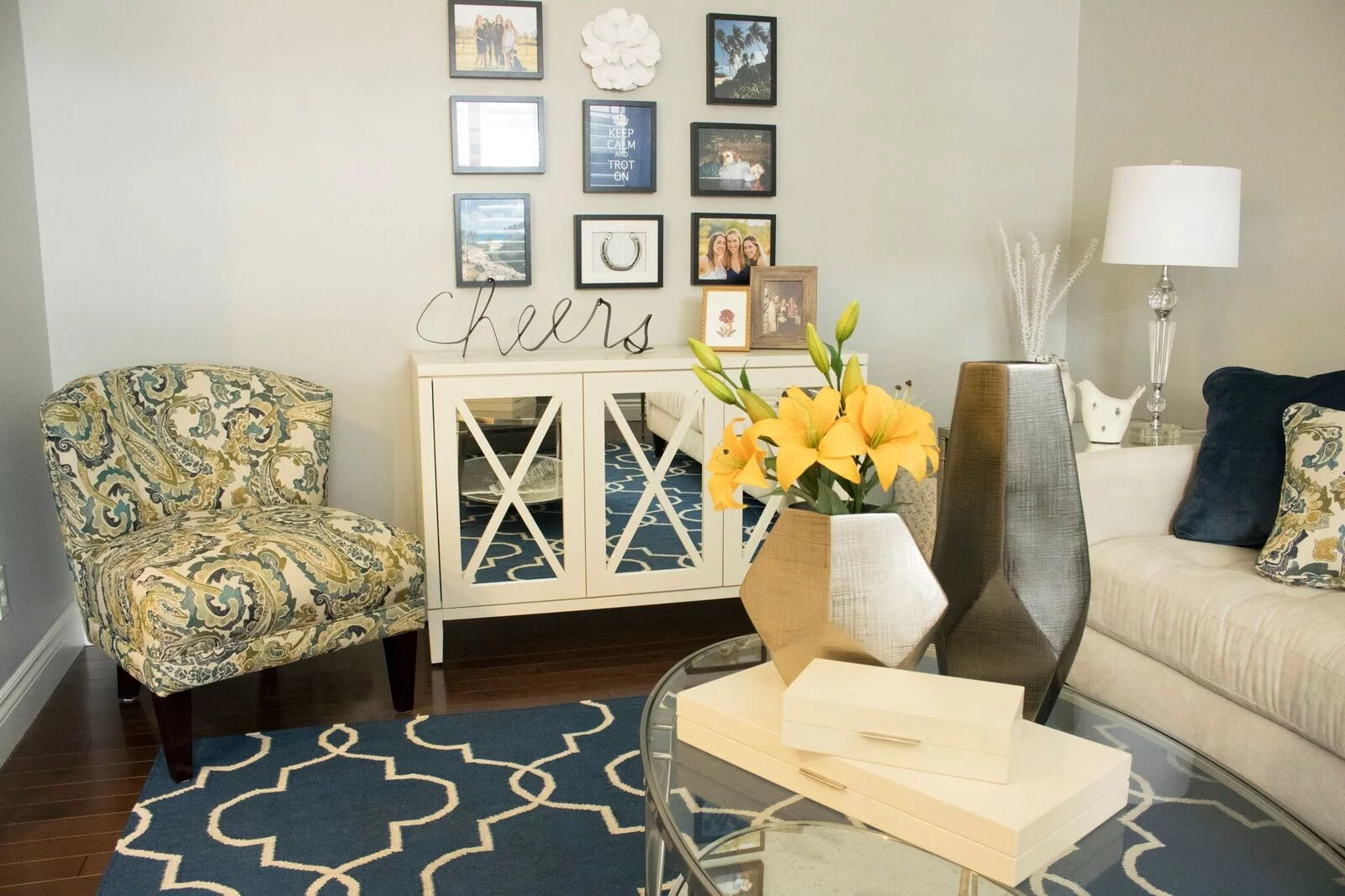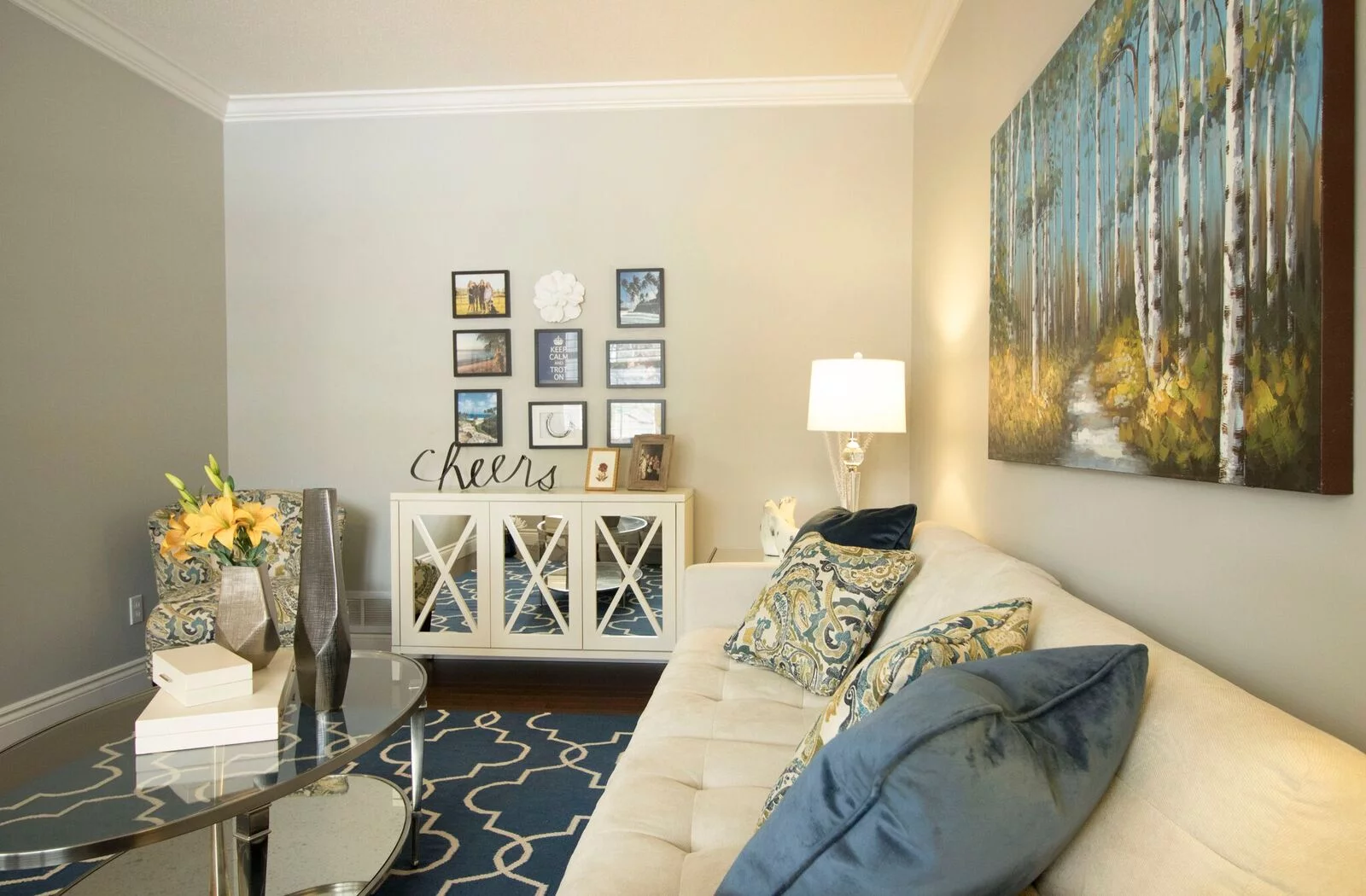 The result, a happy room with bright colours and strong accents that express exactly what the client had requested. Dea played with patterns of different scales and proportions to create a nice balance in the room. The multiple pillows used tied the mixed pieces together to complement the design and the accent colours. The introduction of mirrors created elegant reflections and made the room brighter. The chest and photo combo are a statement and a conversation starter that catch the eye of anyone entering the home.
Find out more about designer Dea Attar
Related Links
Find out more about our design services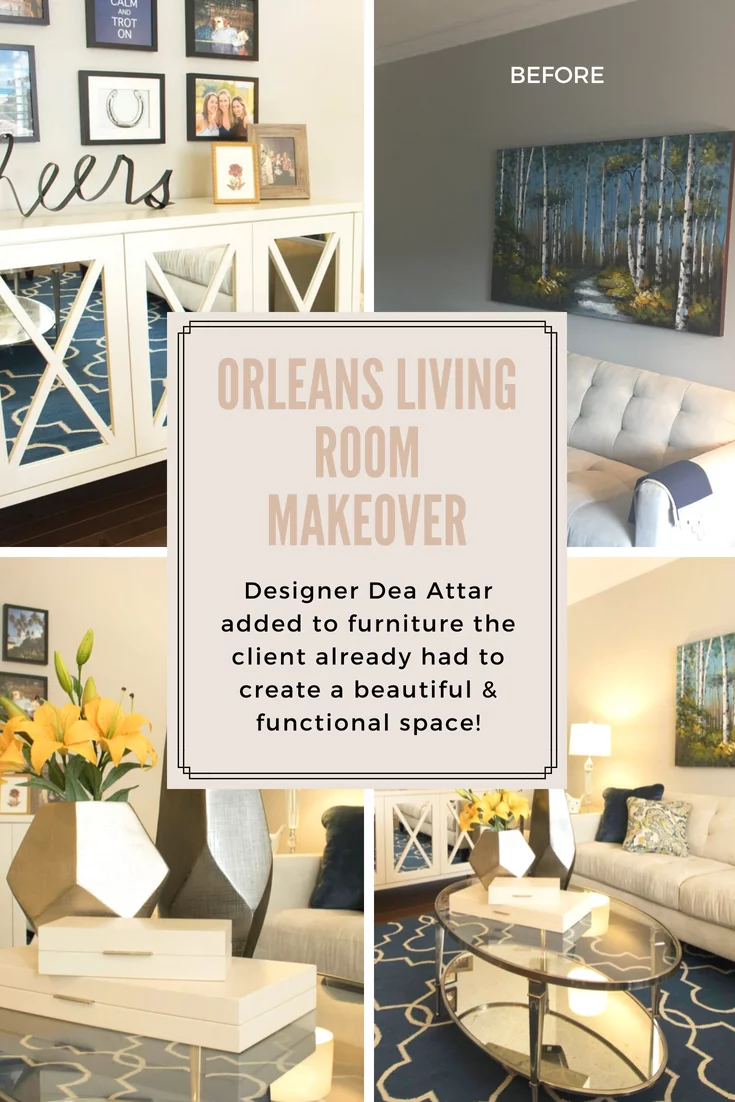 Product Info Request
Please provide us with your name and email and we'll get back to you as soon as possible regarding this item.