Before and After Room Makeover
April 9, 2018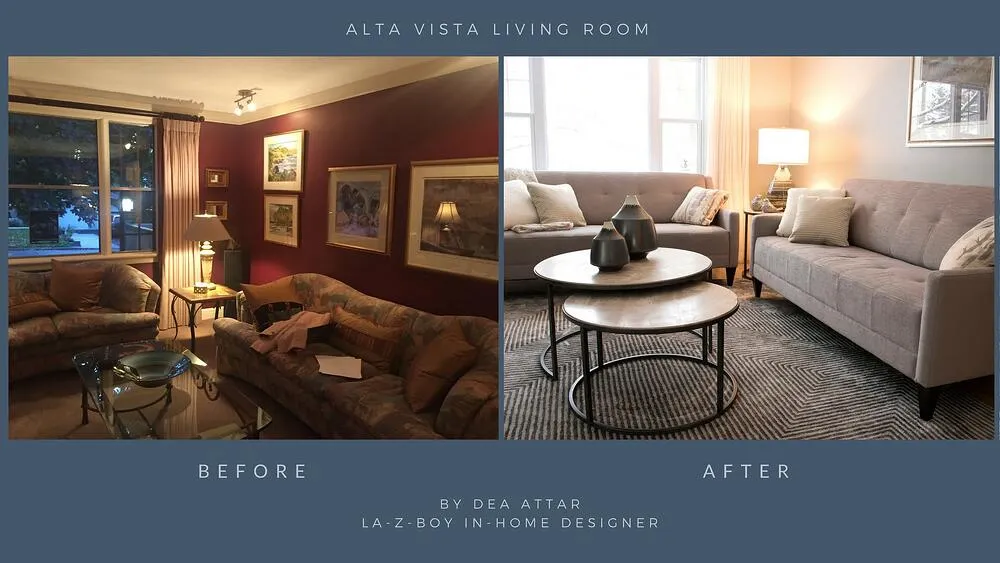 Living Room Makeover
The Before:
The client's room was a mix of burgundy, beige, sage and other earthy tone colours. She wanted a room that was elegant, bright and inviting. The room is used for entertaining and in particular to host book club meetings.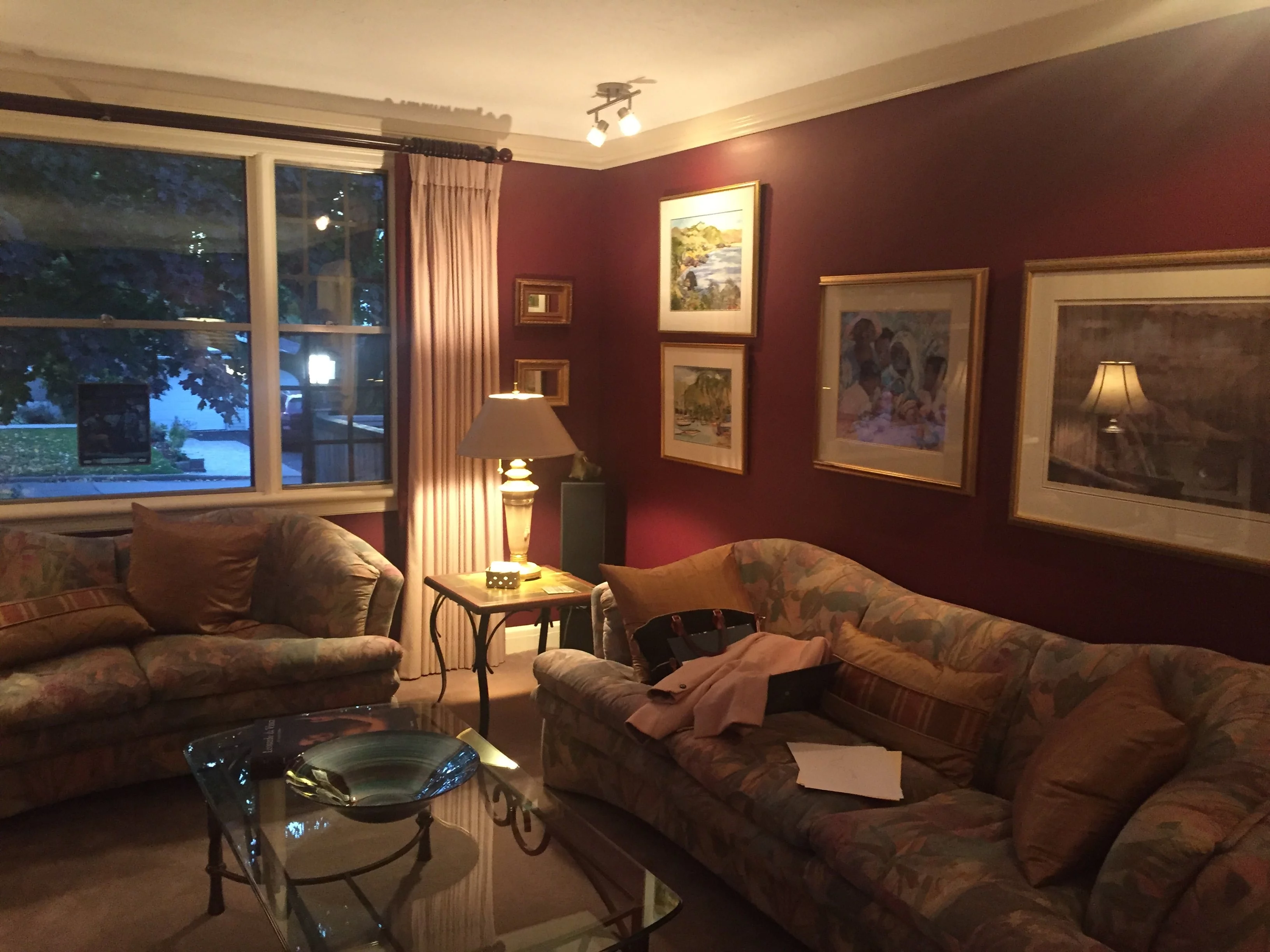 The designer's concept and vision:
Building on the architecture of the house and its location in one of the oldest communities in Ottawa, Dea wanted to create a classic look in an updated way. She decided to opt for a minimalistic transitional design. Dea used whites, greys and soft blue accents to build a zen environment that is relaxing and bright. She also played with different materials and textures to create a rich environment with subtle contrasts. Thus, the use of leather, fabric, stone, glass and metal.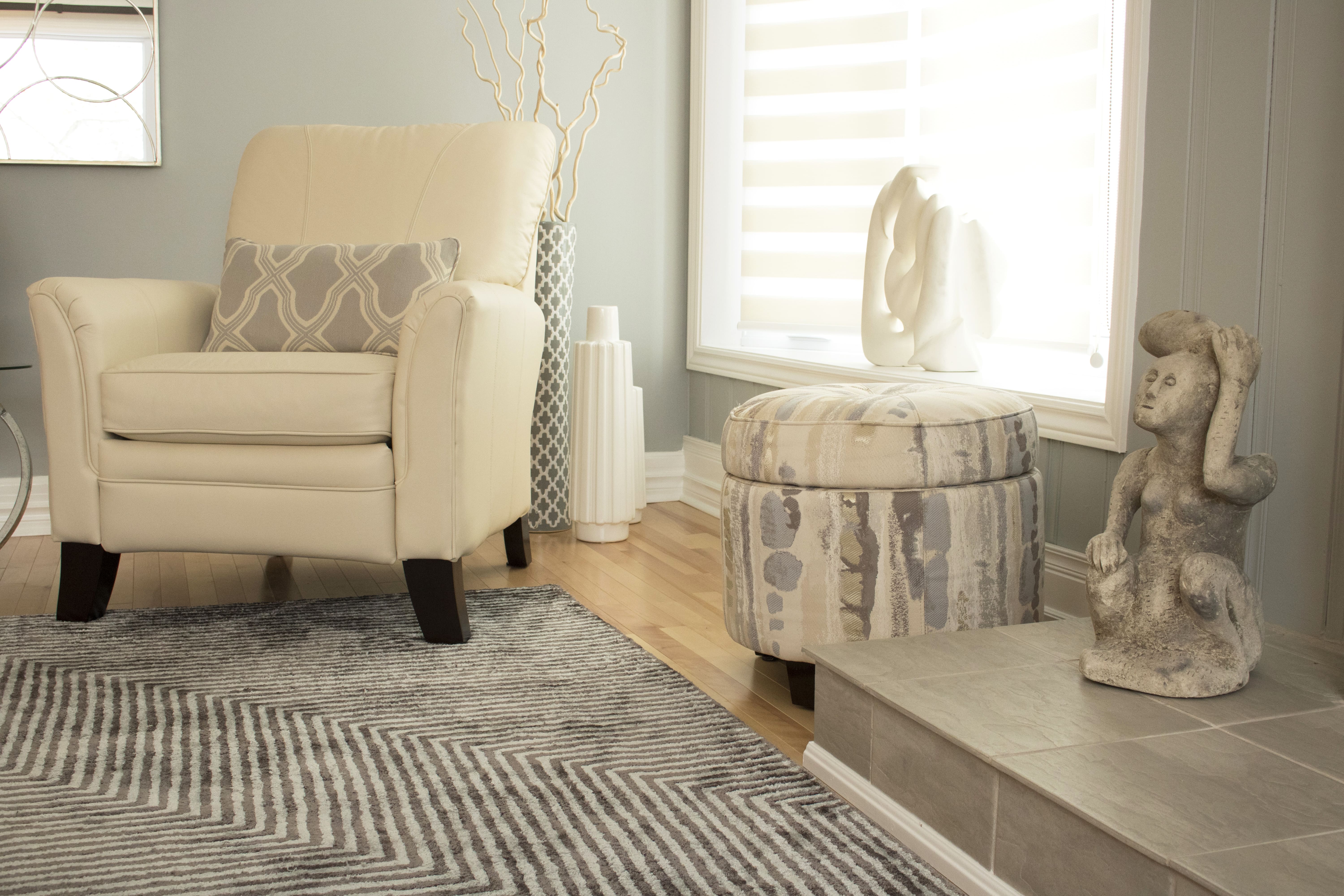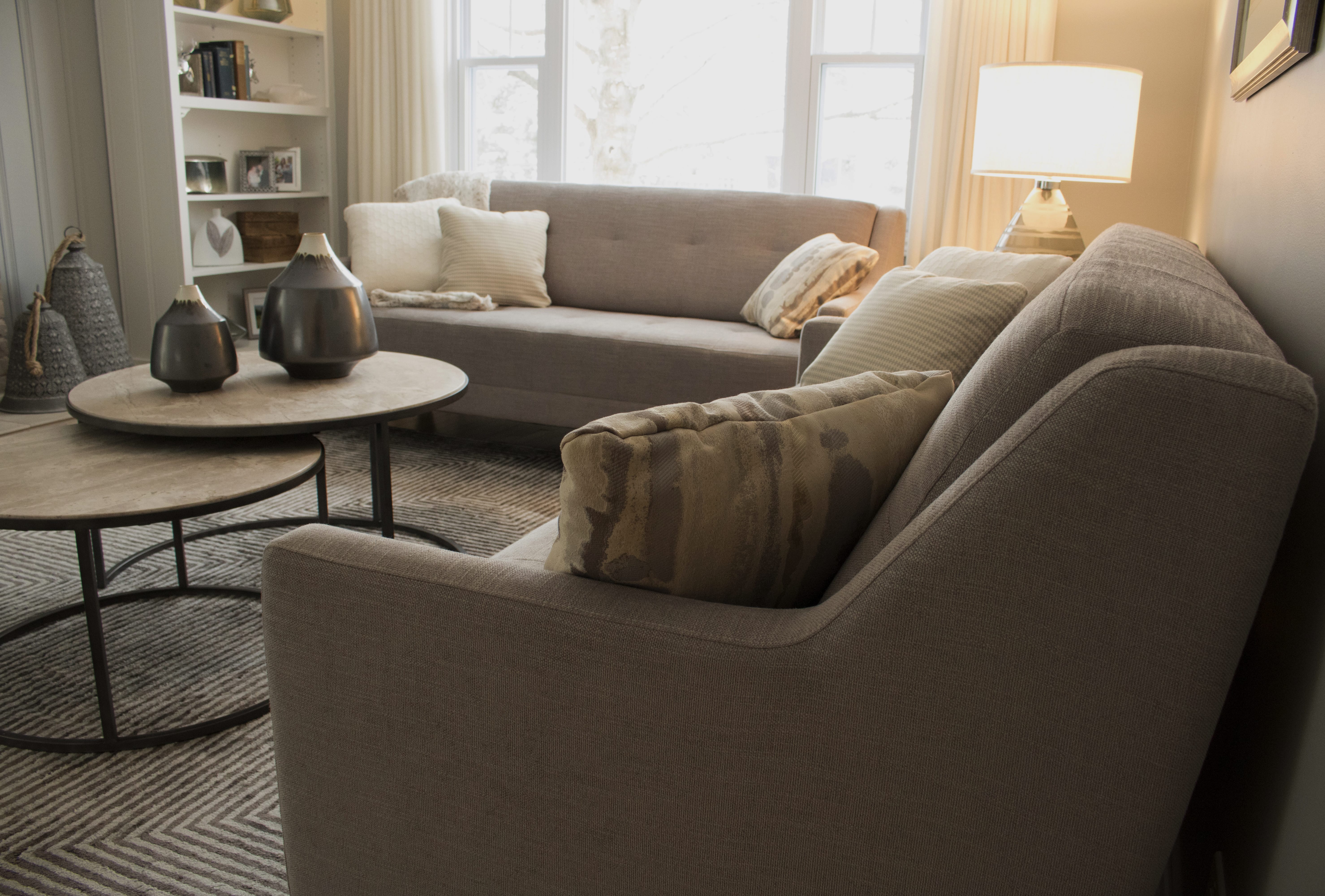 Dea wanted to maximize the seating in the room to comfortably host the book club members. In addition, she chose a very simple design for the coffee table. This adds a stylish touch and keeps the room open for those seated in the room to see the beautiful rug design. In fact, the use of the nesting coffee table makes it accessible to everyone in the room no matter where they choose to sit.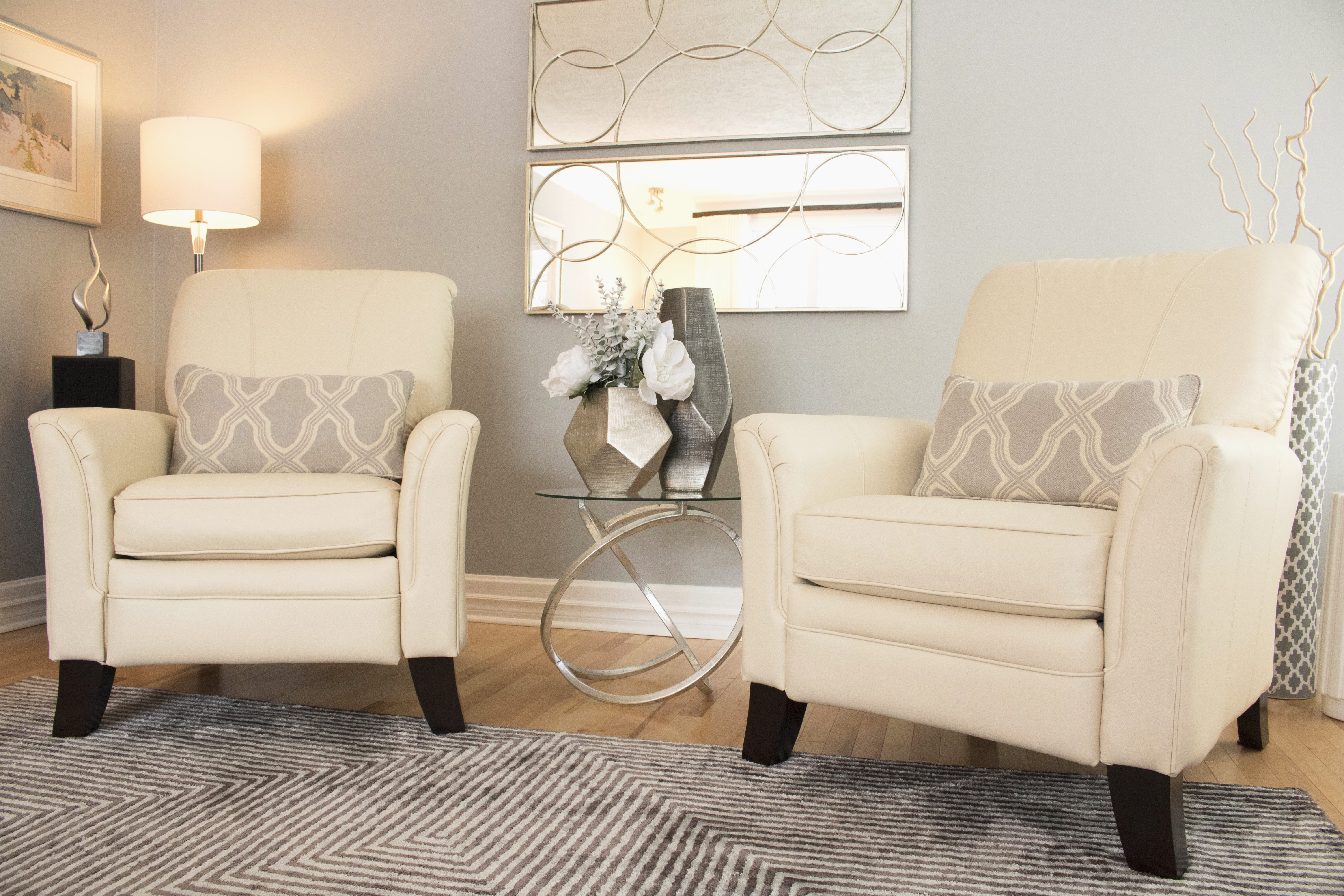 The After:
An elegant room that is full of light and plays on soft contrasts and subtle patterns. It allows the homeowners to hang their own artwork and display their family photos and awards. It is a dynamic layout that can comfortably accommodate 9 people and allows for conversations and discussions.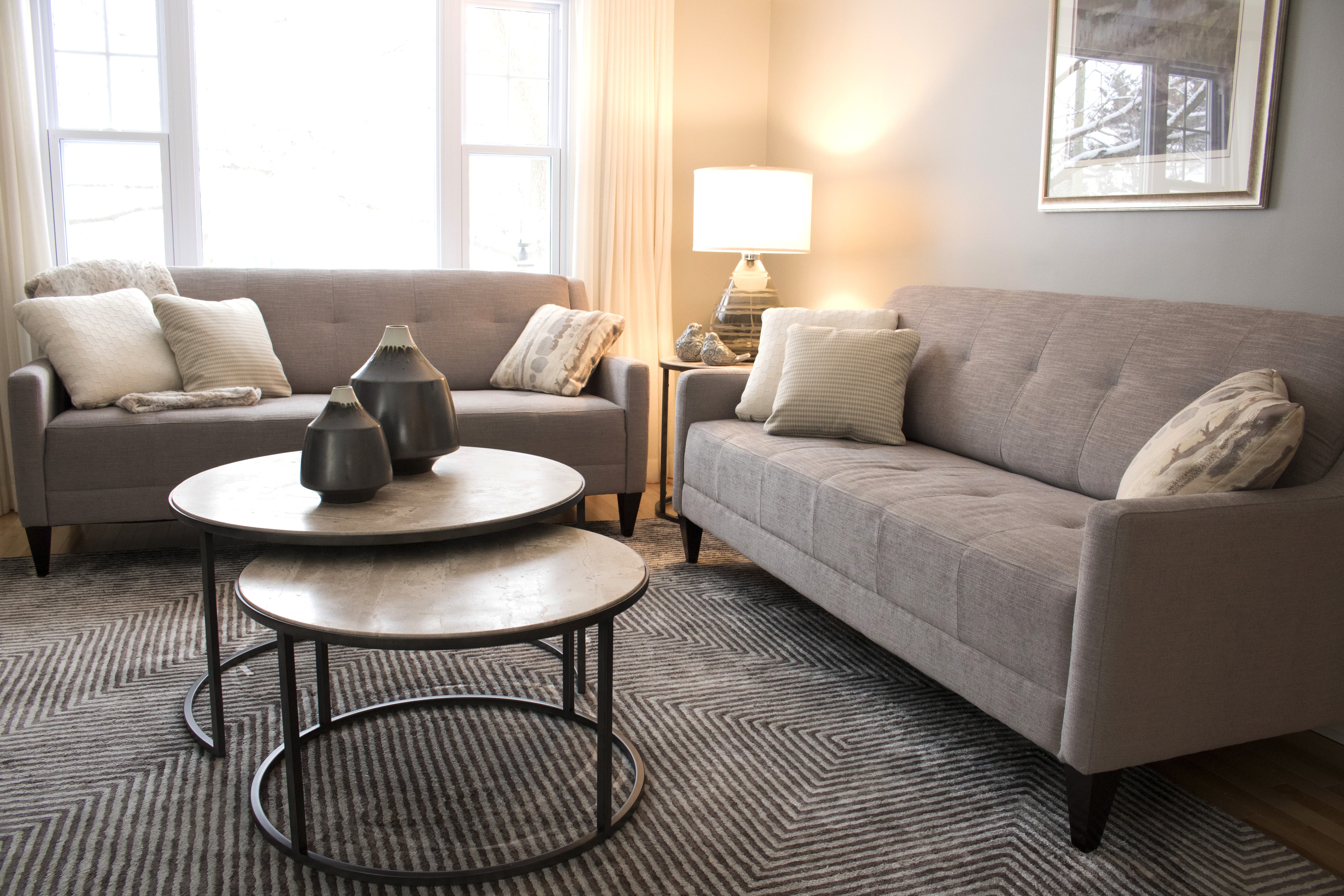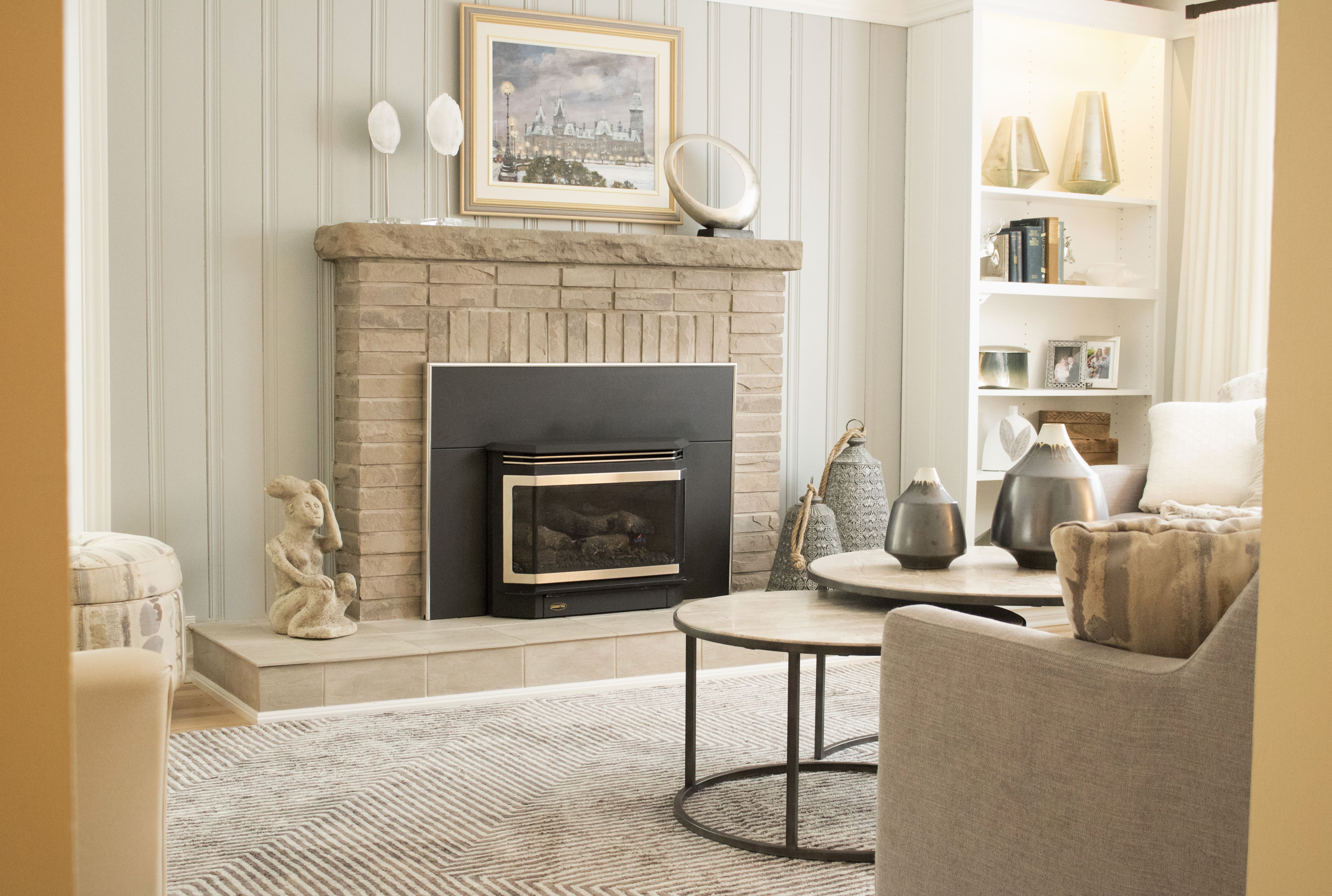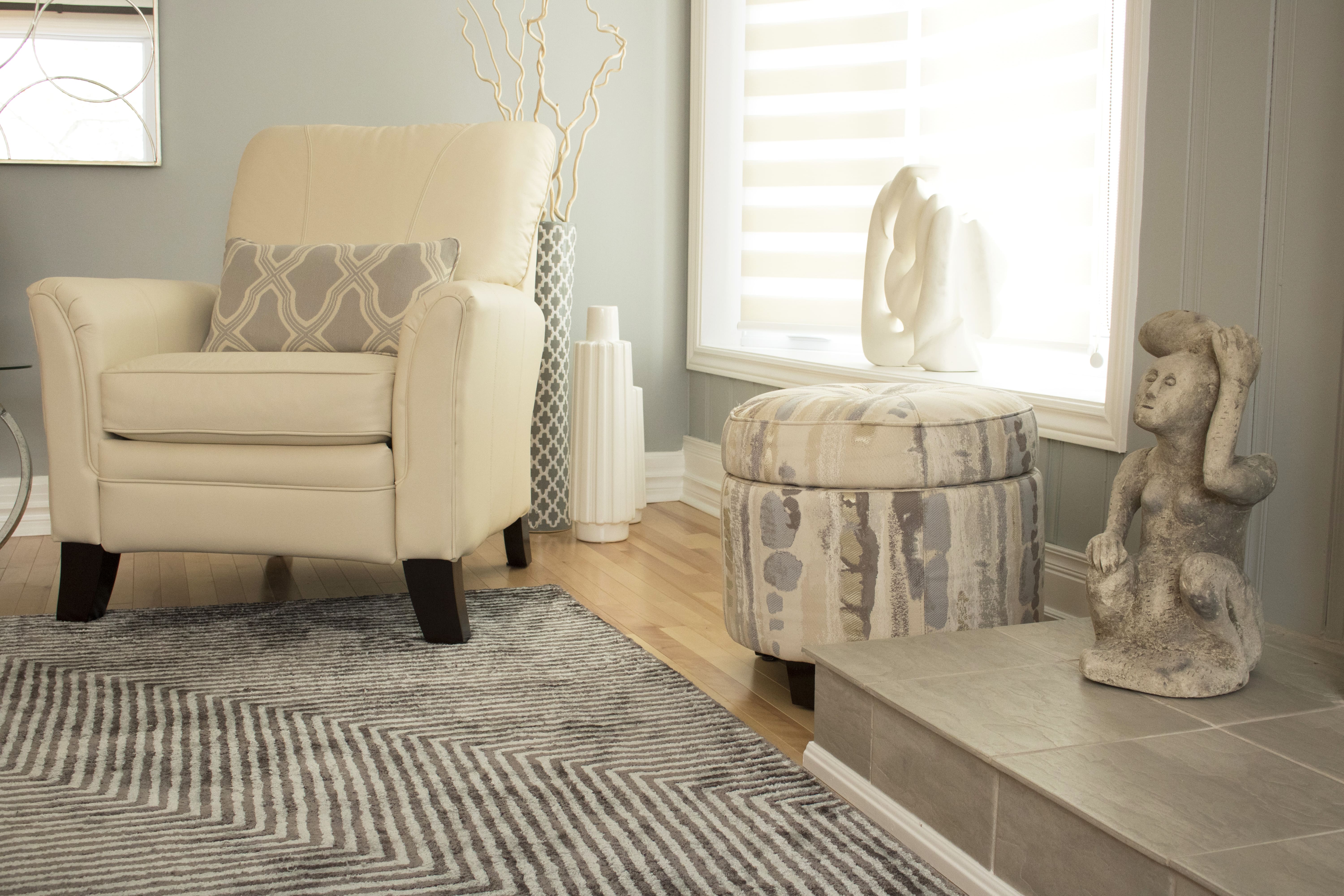 The client's reaction:
The client loved the design, these were her comments: "People who come in are just gobsmacked and absolutely love everything about the room. You hit the nail perfectly for what we needed to get done with the room. It is just amazing and people are totally blown away"!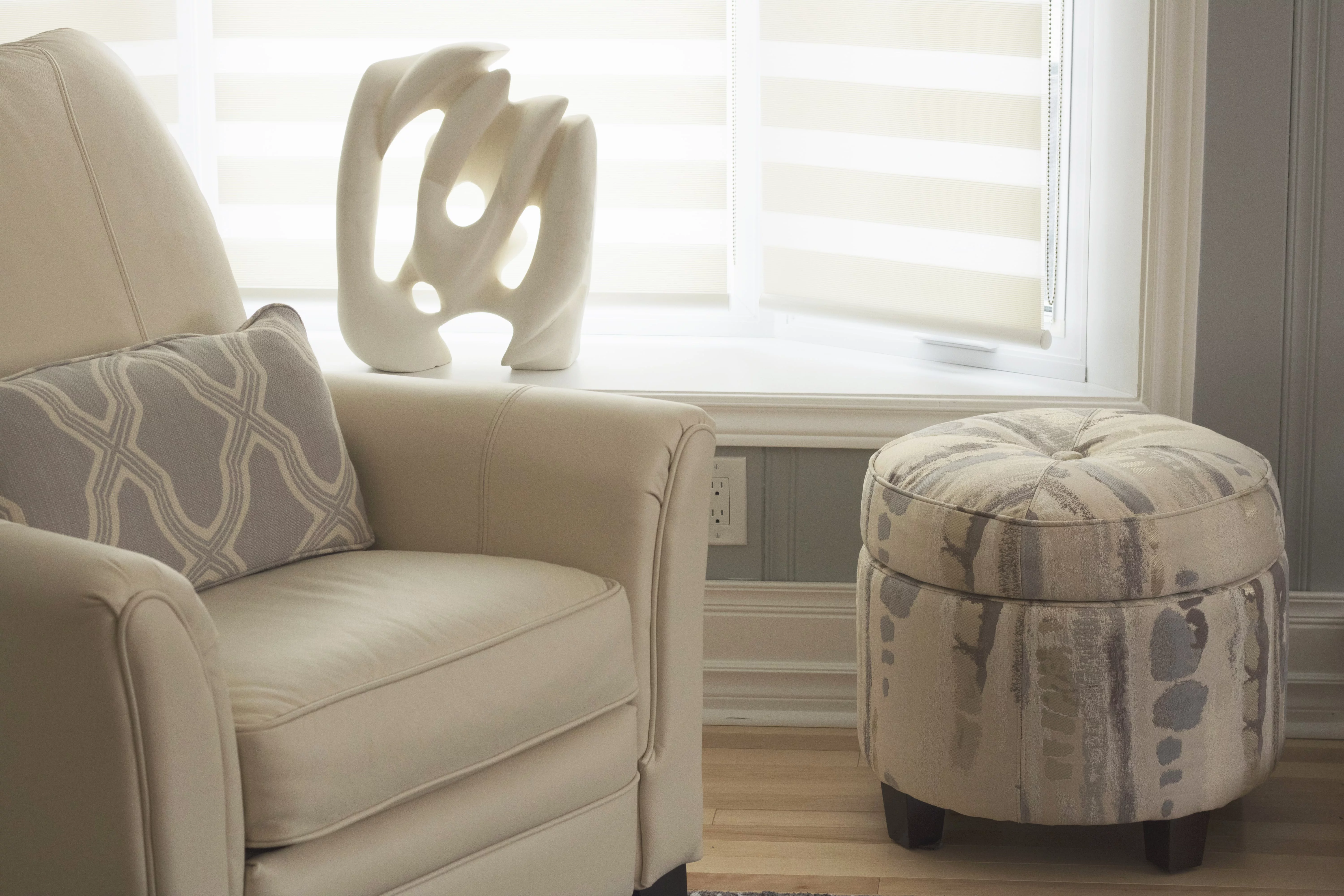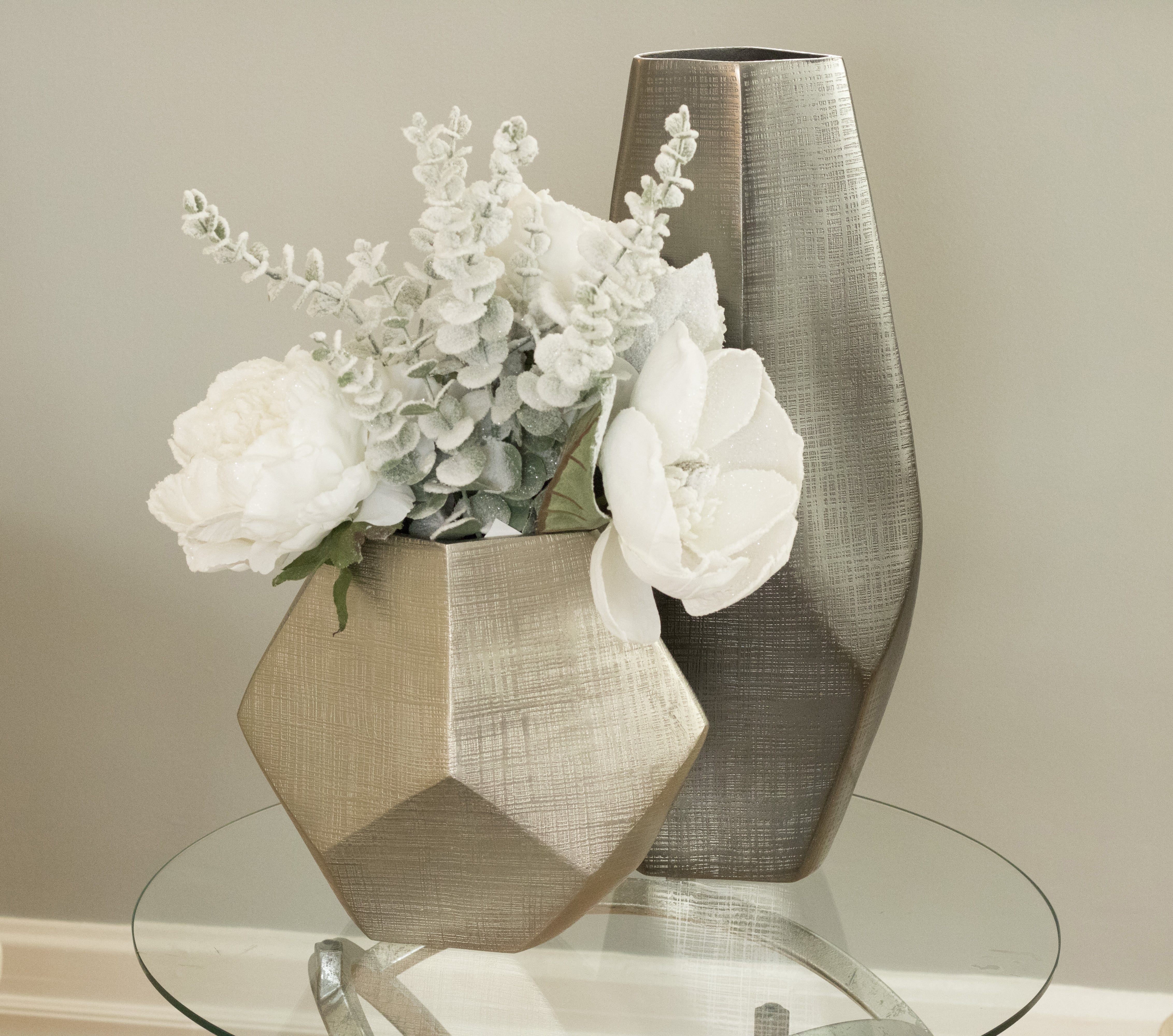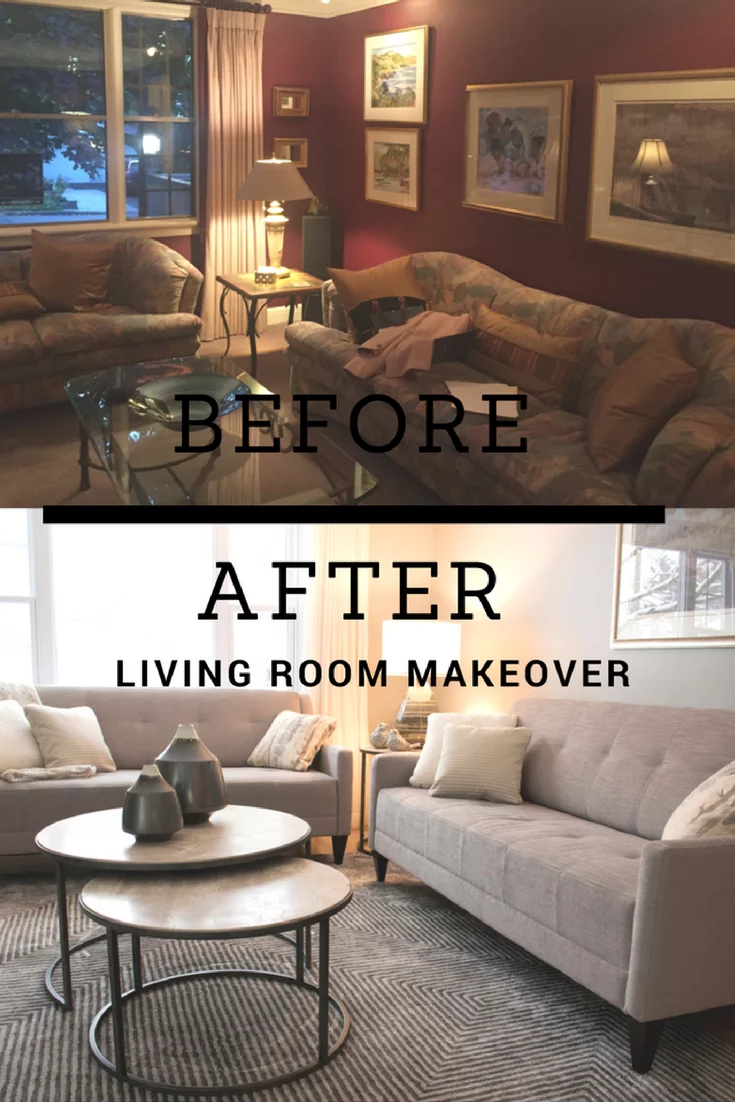 Product Info Request
Please provide us with your name and email and we'll get back to you as soon as possible regarding this item.