How Long Does Custom Furniture Take to Build?
June 8, 2020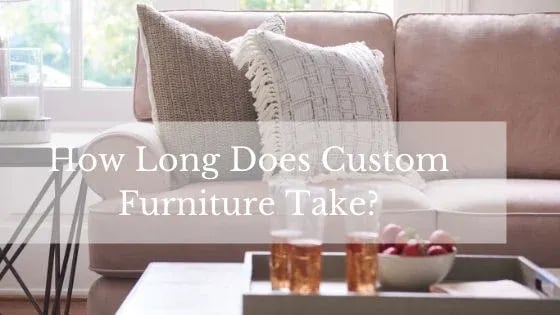 How Long Does Custom Furniture Take?
In today's age of fast food and Amazon Prime, we have become accustomed to expect the instant gratification of our purchases. With this being the new norm, the wait time for custom furniture often comes as the biggest surprise to buyers.
The reality is, custom furniture requires patience and planning. It requires time to create the perfectly crafted custom piece that you are looking for in order to complete your home design.
Think of custom furniture like a tailored suit. When you work with a professional tailor to create a perfectly fitted suit with the right fabric and styling details, it can take as long as 3 months to enjoy the final product! Although this wait time might seem outrageous, it is well worth it to the groom who feels like a hundred bucks on his wedding day.
Custom furniture is just the same! While it might require some extra time, there is no better feeling than receiving a well-crafted, custom piece of furniture fit perfectly for your home.
After reading this article you will know exactly what to expect when it comes to the lead time of custom furniture, why custom furniture takes so long, and how to plan ahead for this wait time.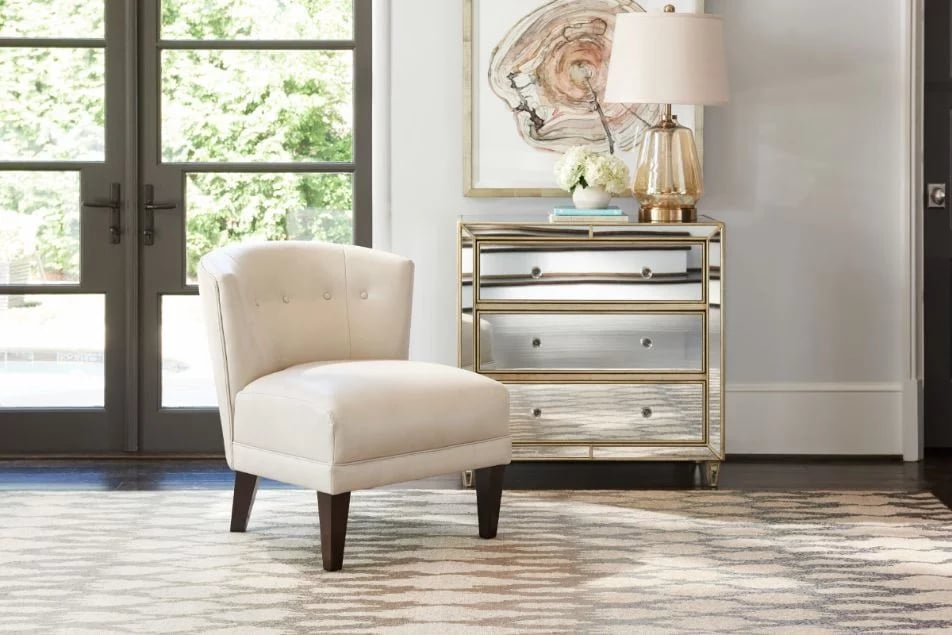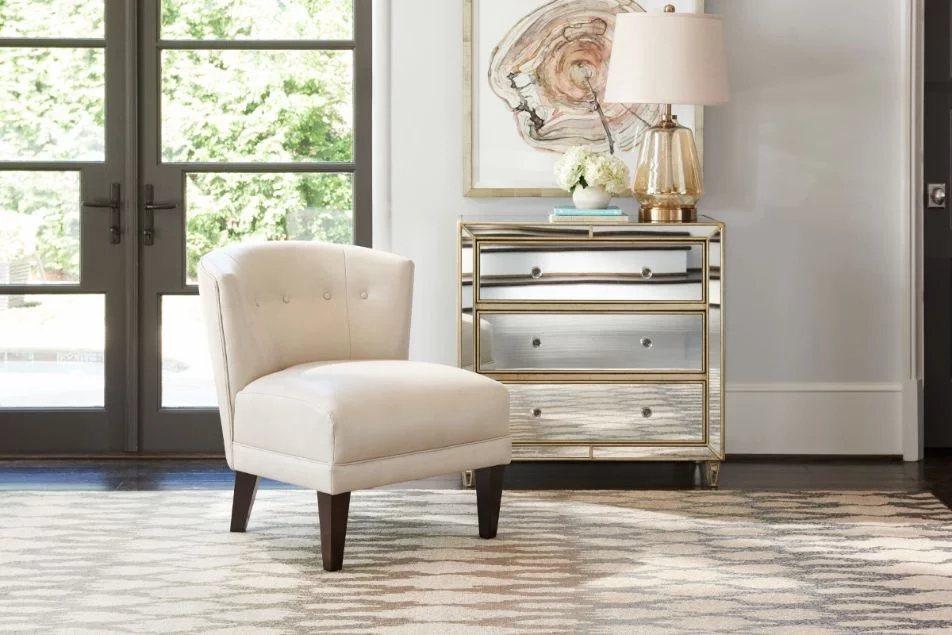 Lead Time: What to Expect
Everyone works at different paces when it comes to customizing furniture for their home. Prior to entering a store, it often takes time to complete your own online research. This begins the process of determining what you are looking for and where you might find this. Then, the process of choosing a frame and hand-picking the fabrics and styling elements is completely based on your own time-frame.
While for some it only takes a few hours of working with a design consultant, for others it can take multiple appointments.
Given that this part of the process is within your own control, what most buyers don't expect is the length of the lead time.
The lead time describes how long your purchase will take from start to finish. This begins from the moment the order has been placed to the delivery and assembly of a custom piece in your home.
Upon placing your order, the furniture consultant will typically provide you with an estimate for how long your lead time will be. It is important to remember that this estimate is just that, an estimate!
On average, the lead time for custom furniture is between 6 – 14 weeks. Depending on external factors, the lead time can even take as long as 18 weeks.
Normally, the average lead time at La-Z-Boy is sixty days.
Due to COVID-19, furniture delivery times are taking longer than usual. Take a look at the article How is COVID-19 Affecting Furniture Delays and How to Plan Ahead to learn more about current delivery lead times at La-Z-Boy.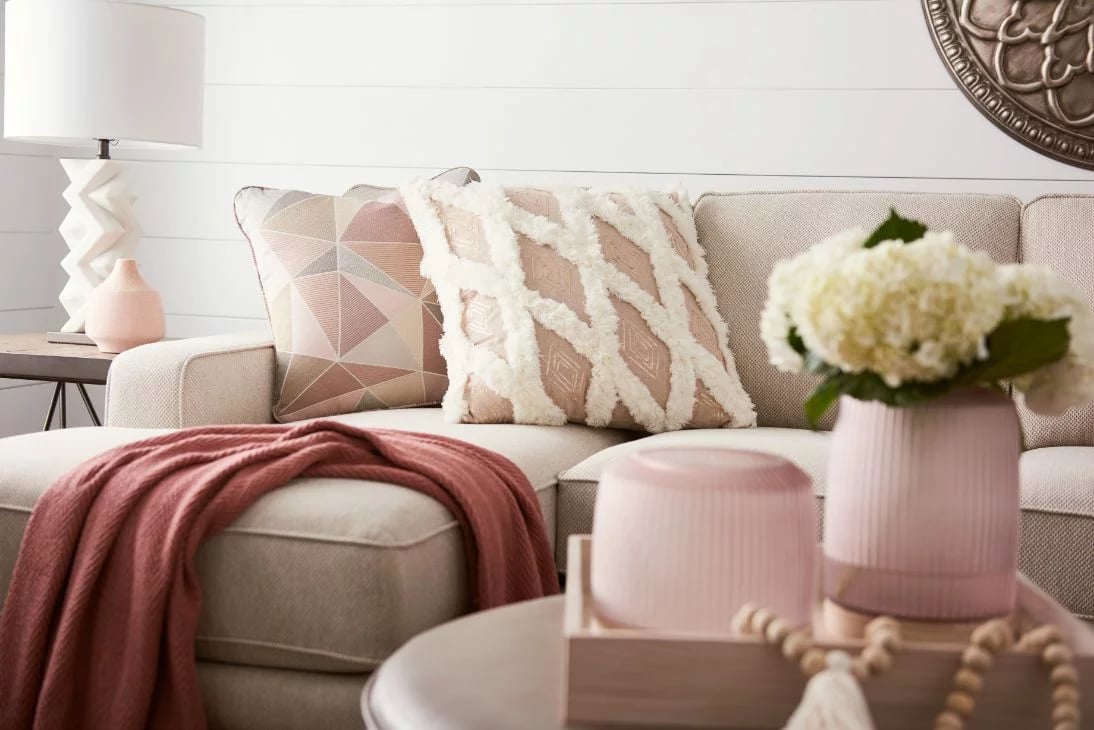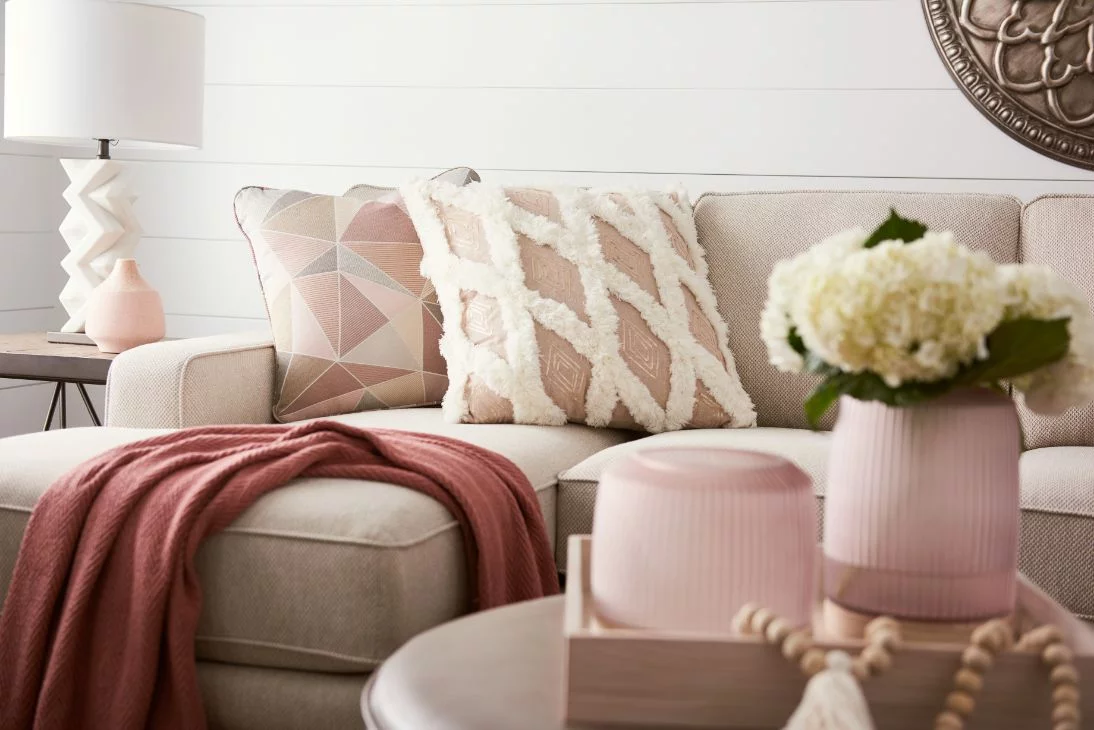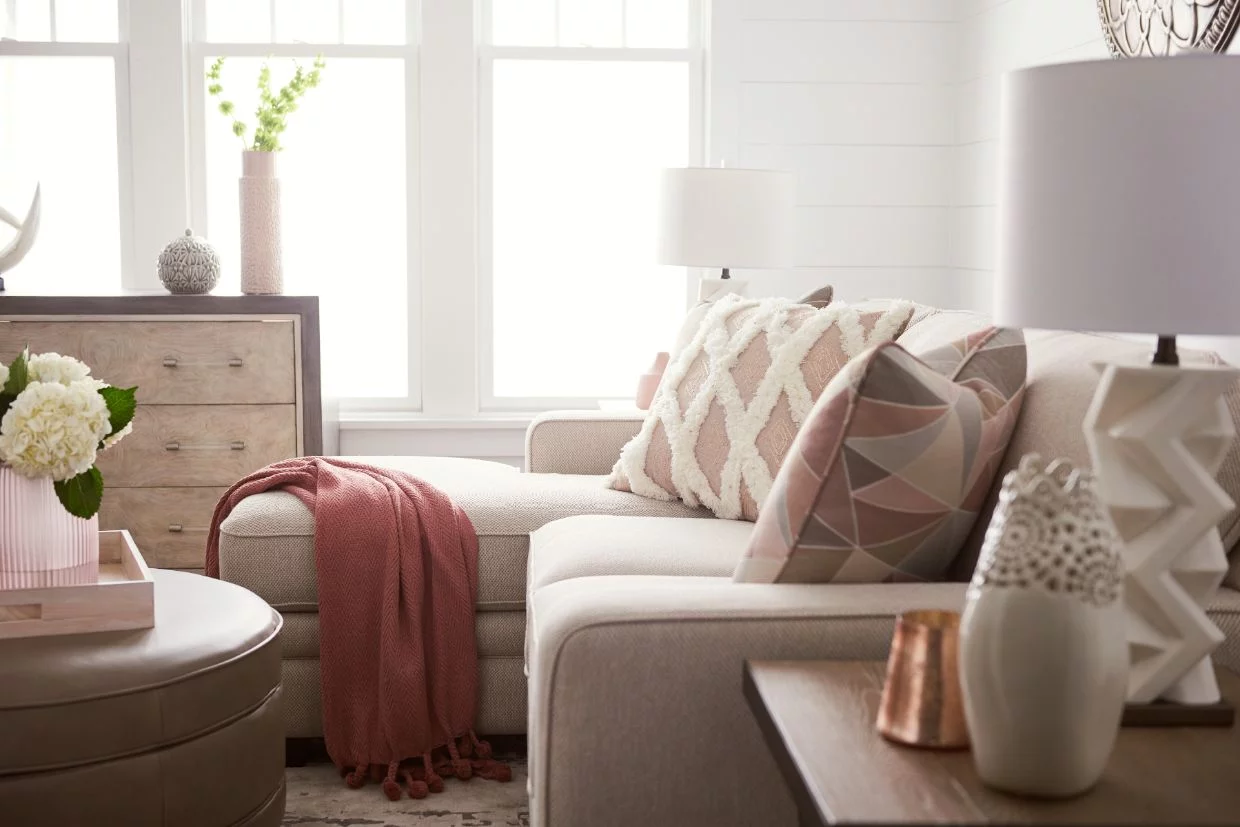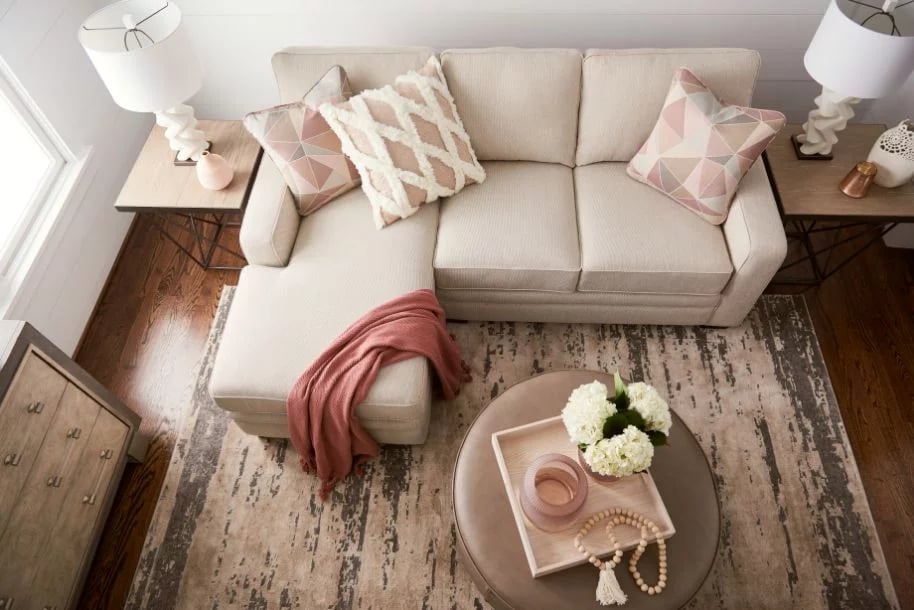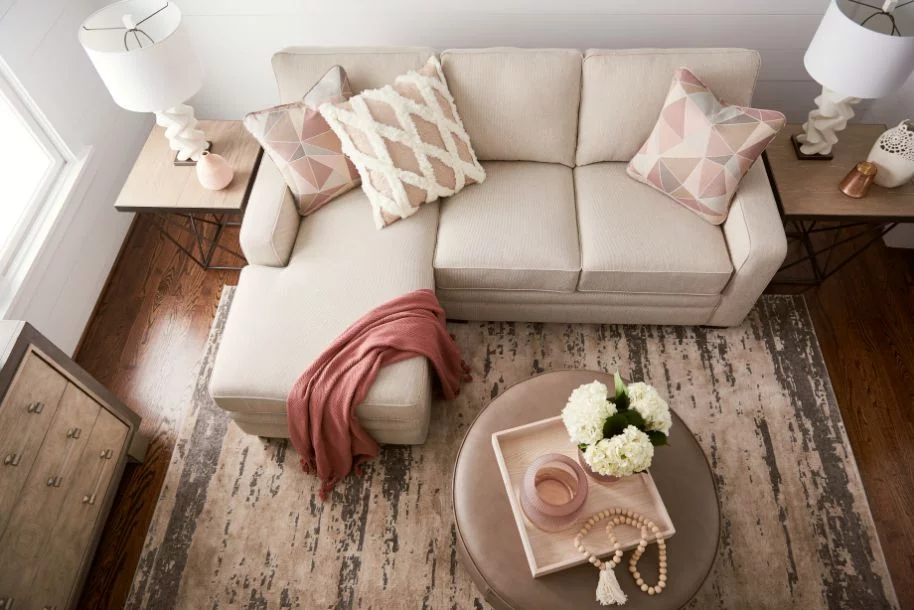 What Can Affect Lead Time?
The queue
The lead-time estimate is based on a queue. After making your purchase and placing your order with a furniture company, your request will be sent to the back of the queue. Depending on the time of year, the queue can vary in length affecting how long it will take for you to receive your piece of furniture.
For example, leading up to the Christmas season the length of the queue is often significantly longer for most furniture stores.
The size and type of furniture
The size and type of furniture can also affect the lead time. A customized dining room table will typically take longer to complete than a small bedside table.
The complexity of the design
The lead time can also vary depending on the complexity of the custom design you have chosen. The more detailed and unique the request, the more time it might take to complete.
For example, it will take time and patience to craft a unique couch with customized upholstery, welt trim, a specific leg design, and a custom wood finish.
How it will be made
How the custom furniture is made refers to whether it is made by a manufacturer or an artisan. While some custom furniture is produced efficiently in large systematic warehouses, other custom pieces come from small locally-owned, family-run businesses.
While both can produce quality custom pieces, how the furniture is made can impact the production time and the lead time.
Where it will be made: local or international shipping
Depending on what furniture store you choose to place your custom order, it may be made and transported locally or shipped from overseas.
For example, The Maker House Company in Ottawa outsources the creation of their custom furniture to local artisans and craftsmen. This eliminates the time required for shipping. Alternatively, La-Z-Boy furniture is created in manufacturing plants primarily in North America for the North American market but is also produced around the world, including Europe and Asia. In the case of La-Z-Boy, the shipping time is factored into the lead time.
*For more information, check out the article Where La-Z-Boy Furniture is Made.
Potential Complications
It is important to understand that your estimated lead time could change on a dime. Throughout the process of crafting customized furniture, it is possible for complications to arise that might drastically affect the lead time.
One of the leading causes of delays to the lead time has to do with incoming supplies. Whether it is an artisan waiting for fabrics or wood supplies to arrive, or a large multi-national manufacturer waiting for incoming cloth from the mill, supply chains tend to have the biggest impact on lead times. In today's world, it is rare, if not impossible to find a single person who picked the cotton, cut the tree, created the fabric and dried and formed the wood, prior to putting it all together as the comfortable chair you want to have in your living room. The reality today is that artisans and manufacturers alike depend on extensive supply chains to make sure the materials required to make your furniture are available on time and when needed.
Further complications might include illness, unscheduled staff holidays, warehouse shutdowns, basically all the issues that can arise when coordinating people, and of course damage that may occur during shipping.
Finally, demand-side delay can also impact lead times. This occurs when a manufacturer or craftsman has more demand for their product than they are able to meet. The result can be increased delays while they increase the capacity of the supply chains and hire the people required. This can also result in price increases as a method to help dampen demand.
Given the current circumstances of the COVID-19 pandemic, supply chains have been affected industry-wide. This may cause a delay in the lead time of your custom furniture. For more information, learn about our response to COVID-19 at La-Z-Boy.
Regardless of why the delays occur, the key is to be aware of why these issues come up, and one of the best to determine this is by asking the question, "Are you currently meeting your lead time expectations" when you are preparing to order. The best retailers will be open and transparent with any issues they are seeing in their supply chains.
Why Does Custom Furniture Take So Long?
It is safe to say that custom furniture can take longer than ordering your average piece of furniture. Of course, there are several factors that contribute to the long lead time, as mentioned above, but there is more to it than that!
While standard furniture is mass-produced, custom furniture is made-to-order. Each individual order presents itself as a unique project and challenge for the maker. In order to perfect your design and meet your specific preferences, the craftsman must have a dedication to the detail, precision, and quality of the piece.
It is like the famous saying, "Rome wasn't built in a day". Just like the ancient city of Rome, it takes time and patience to create a quality custom piece of furniture. After experiencing the finished result and enjoying your own unique design in your home, the wait will be worth it!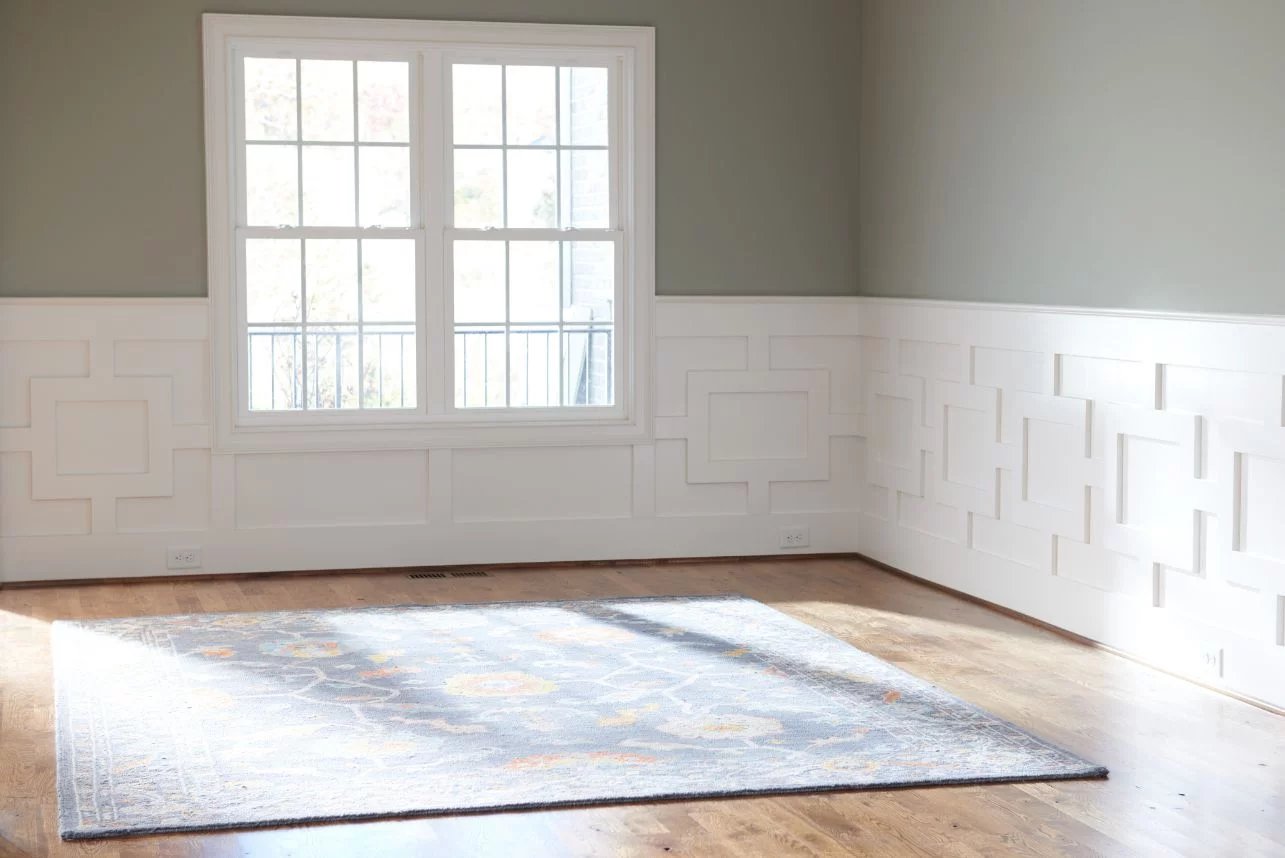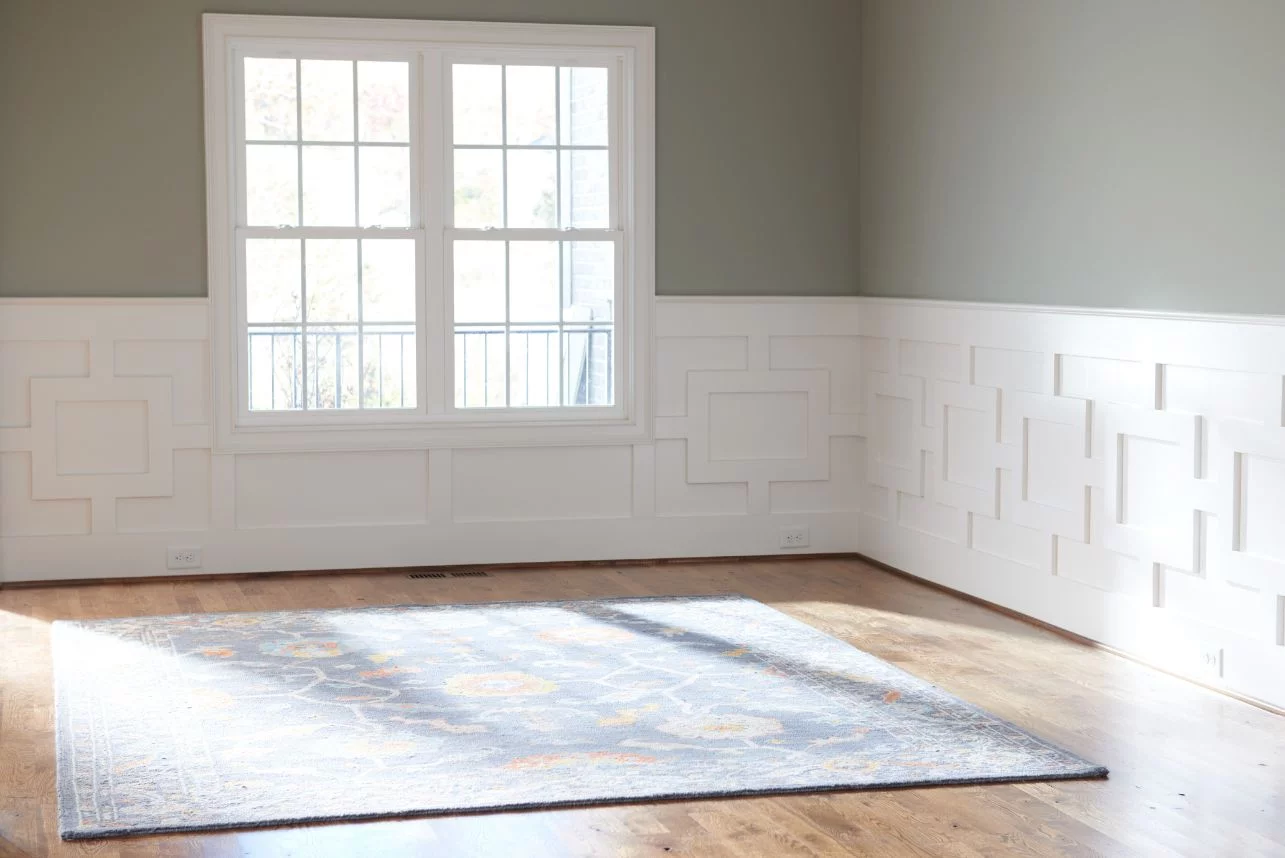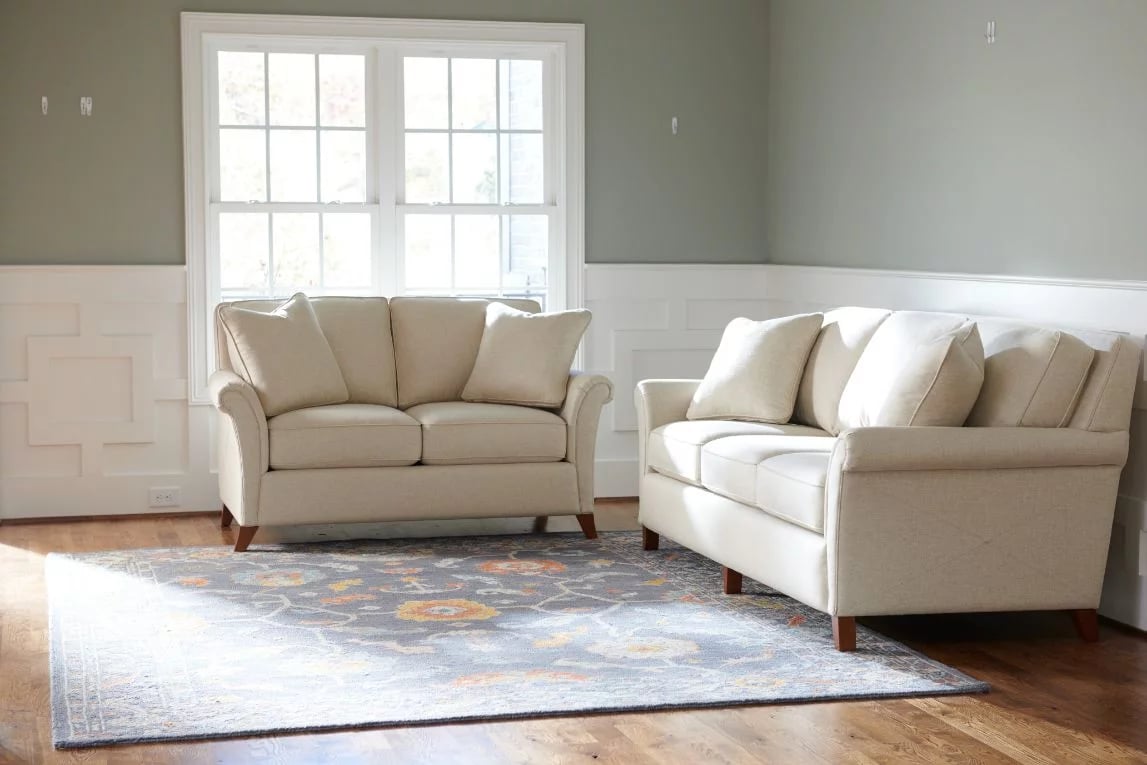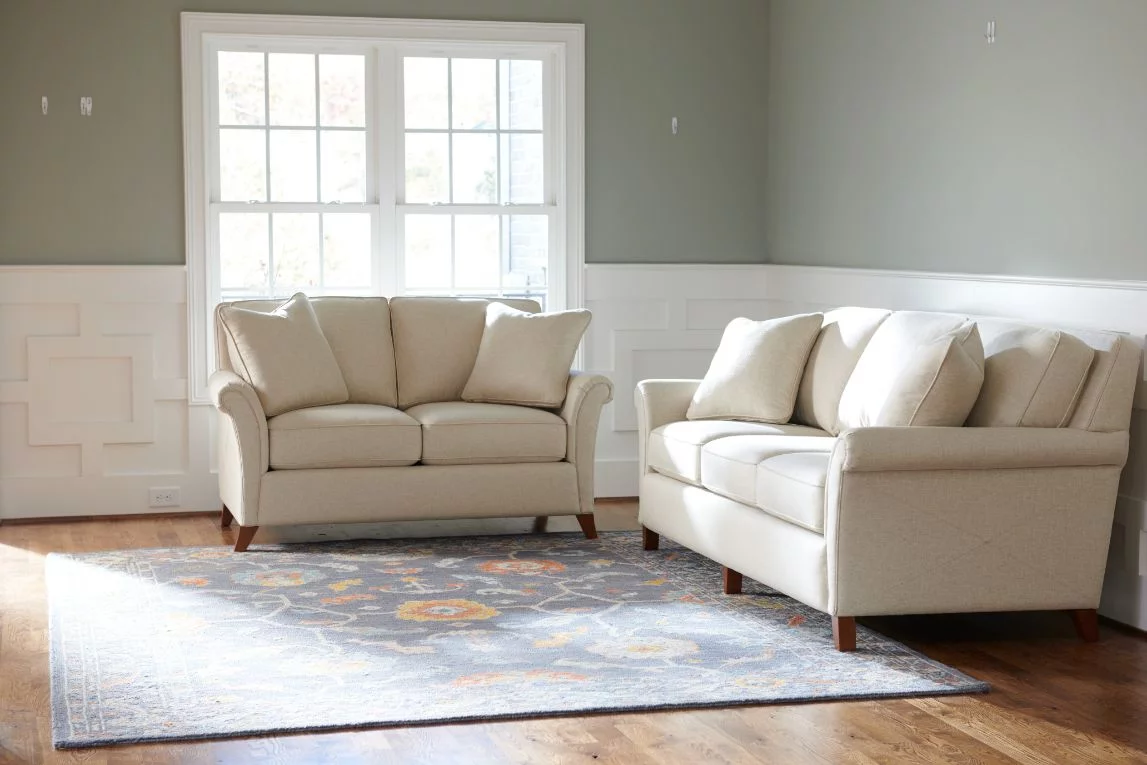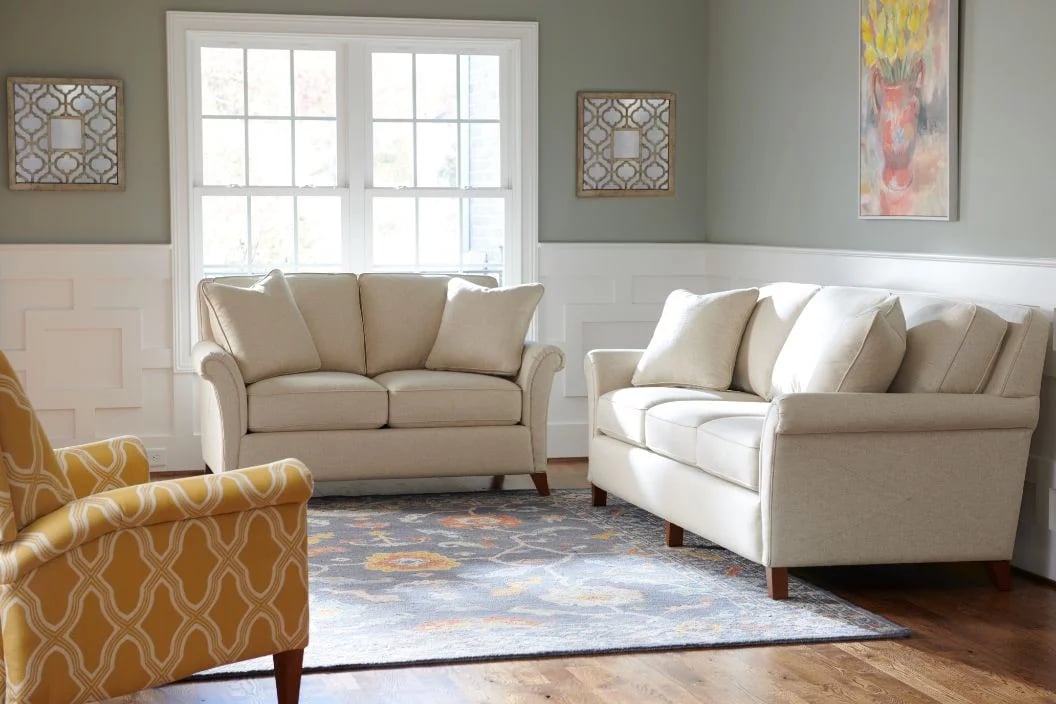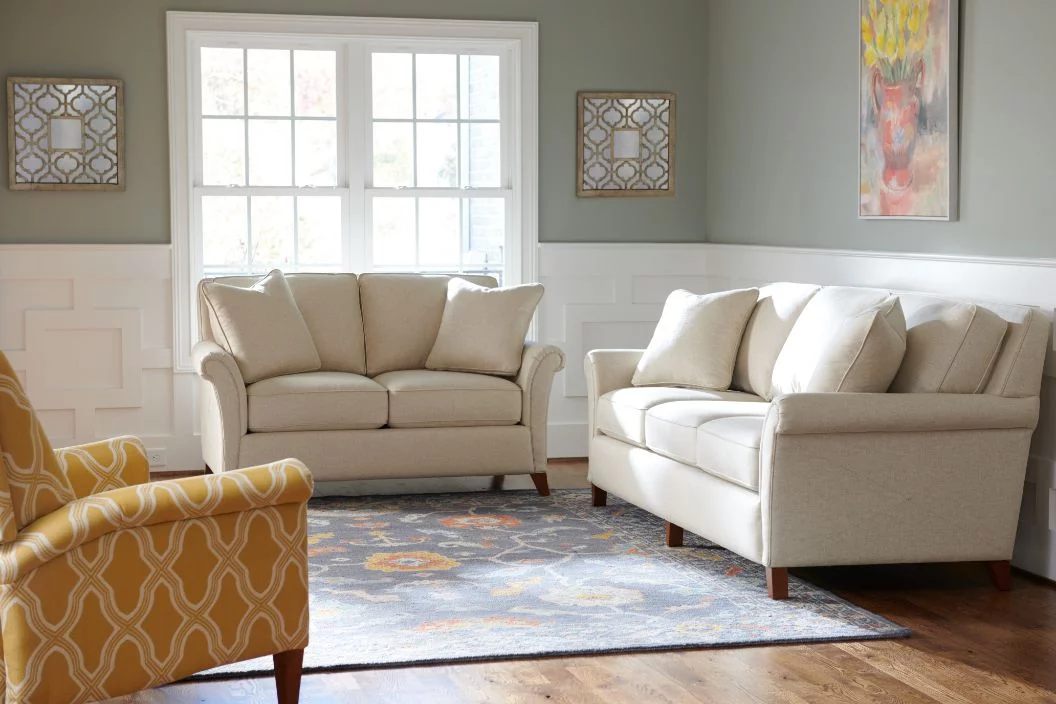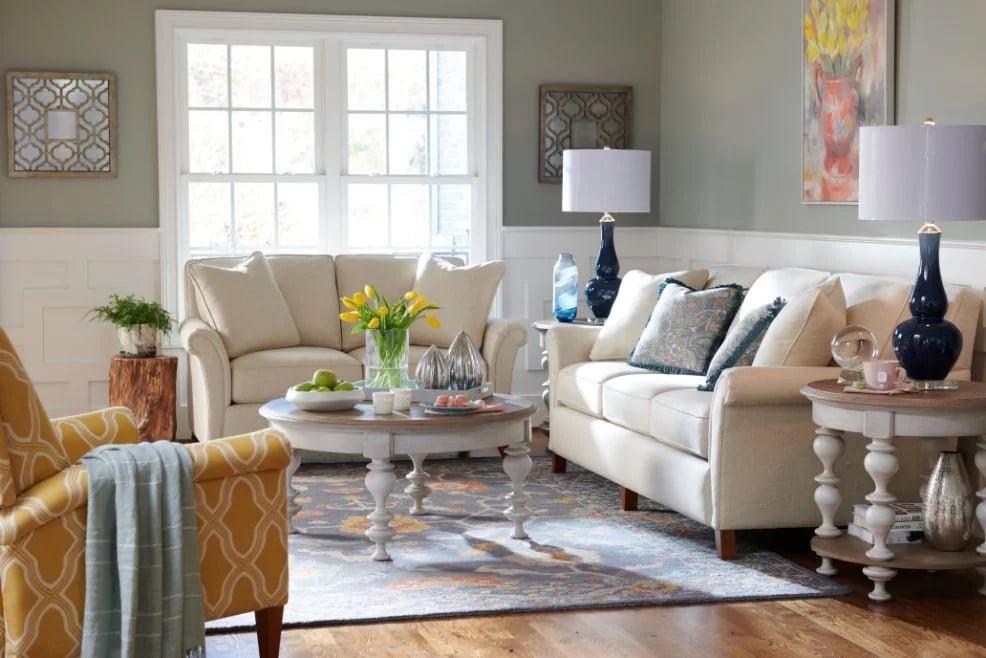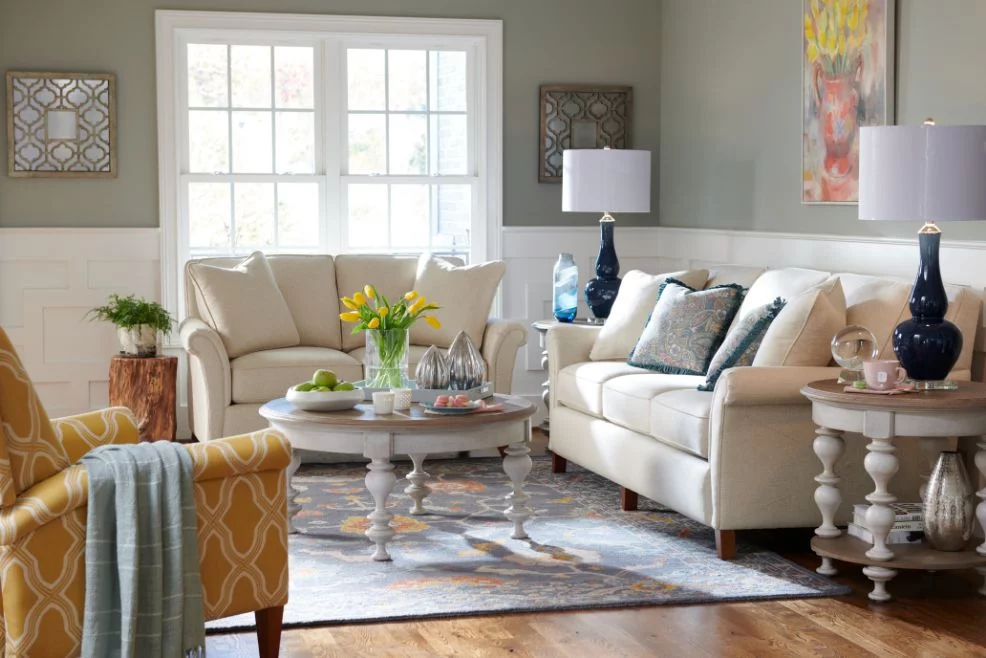 How To Plan Ahead
Often, buyers are looking to customize furniture for a new house or new renovation. In these cases, time is of the essence. Luckily, you now know what to expect when it comes to waiting for customized furniture and can plan ahead.
1. Know your time frame
If you have a specific time requirement, it is important to acknowledge this before embarking on the process of customizing furniture.
Based on what you have learned in this article, ask yourself "is this time frame realistic?" Depending on what you are ordering, it may be necessary to order multiple months in advance. Make sure that you still have a realistic length of time before you need to receive your custom furniture.
2. Do your research
Based on your own time frame, do some research on your options for local furniture stores.
Before choosing which store you would like to shop with, consider their average time frame when it comes to customizing furniture and shipping. As previously mentioned, depending on whether the furniture is manufactured or made by an artisan, or if the furniture is made locally or overseas, this could impact the lead time. Ensure that the average lead time of the furniture store you choose falls within your time requirement.
3. Communicate with your consultant
Once you have acknowledged your time frame and chosen a furniture store that can accommodate your time requirements, it is essential that you communicate this time frame with your design consultant.
With this knowledge, your consultant can work with you in a timely manner and provide you with regular updates on the progress of your order. Your consultant will do everything in their power to ensure that the process runs smoothly and efficiently.
4. Be willing to wait!
Once your order is set in motion all you have to do is wait. Remember, quality custom furniture takes time.
What's Next?
If you are looking into ordering custom furniture consider our services at La-Z-Boy. All furniture offered online or in-store can be customized to meet your style and preferences.
Visit us at one of your local Ottawa or Kingston locations or book online to meet with a consultant who would be happy to guide you through this process.
We realize that creating custom furniture can be difficult. That is why we offer complimentary design services to help inspire your creative custom pieces.
For more information, take a look at this video to learn more about the process of Home Design at La-Z-Boy.
Product Info Request
Please provide us with your name and email and we'll get back to you as soon as possible regarding this item.