Custom Furniture at La-Z-Boy: What to Expect
June 1, 2020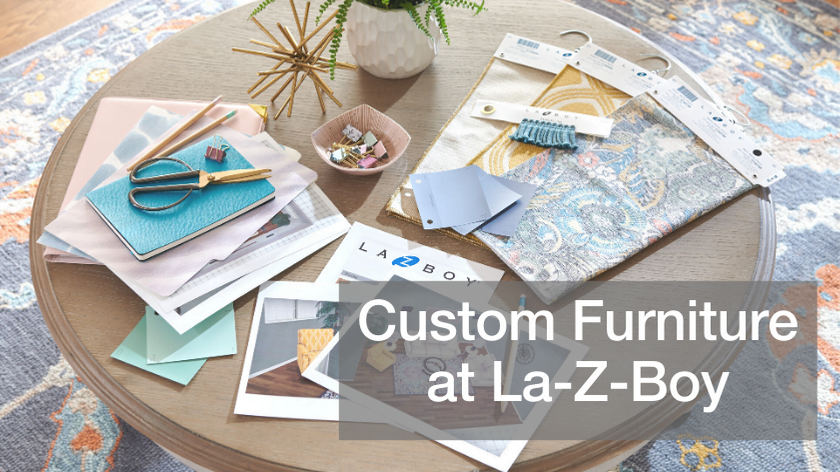 How Long Does Customized Furniture Take at La-Z-Boy?
Everyone knows the common phrase: "home is where the heart is". At La-Z-Boy, we encourage you to put your heart into home design by offering customized furniture to match your personal tastes and preferences.
What better way to settle into your space than by customizing it to express your own uniqueness and individuality. At home you will experience the utmost comfort and feel free to be yourself.
While this all sounds great, the process of purchasing customized furniture may seem daunting. You may be wondering, "how long does custom furniture take?" Or "what is the process of customizing furniture at La-Z-Boy?"
Not to worry, because like the concept of custom furniture itself, the timeline of this process is almost completely dependent on you. While some might visit a store and choose their custom furniture in two hours, others might prefer to do so over multiple visits. The process of individualizing furniture is unique to every buyer.
With that being said, this article will provide you with a detailed overview of the process of customizing furniture at La-Z-Boy and will give you a better understanding of how long this process might take for you!
What Can Be Customized?
At La-Z-Boy, anything offered online or in the showroom can be custom ordered to be uniquely yours. From a choice of hundreds of options in fabrics and styles, you can make any piece of La-Z-Boy furniture your own.
A range of textile options to choose from

Contrasting welt trim

A variety of accent pillows

Cushions to suit your comfort

Nailhead trim options

Choice of wood finishes

Leg design options

Recliner options & add-ons for your preference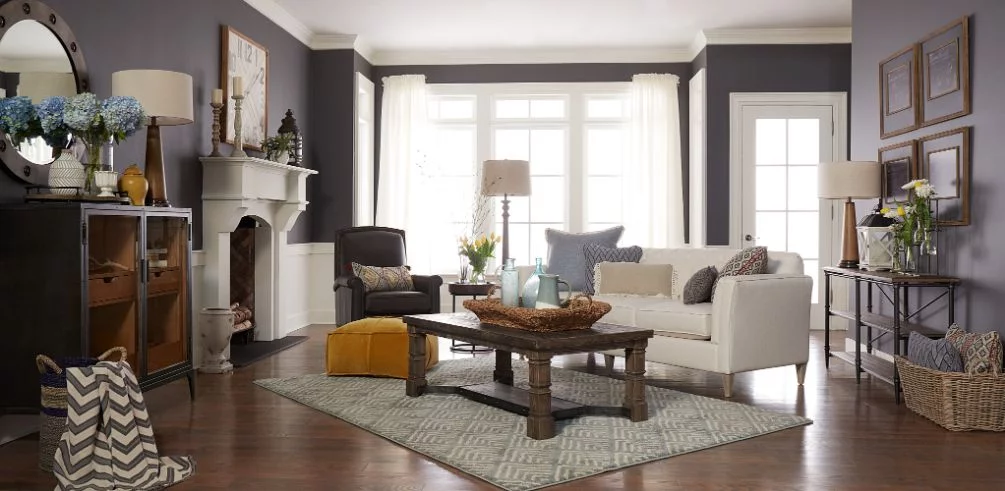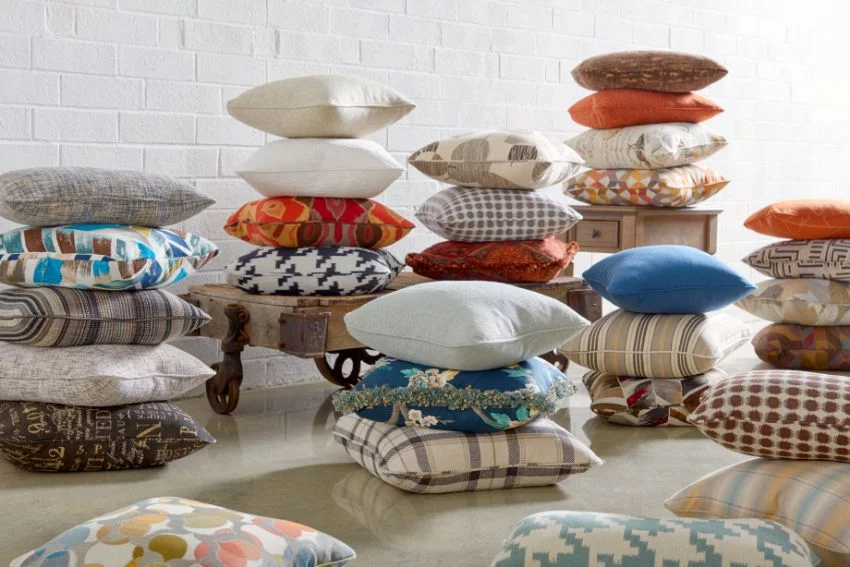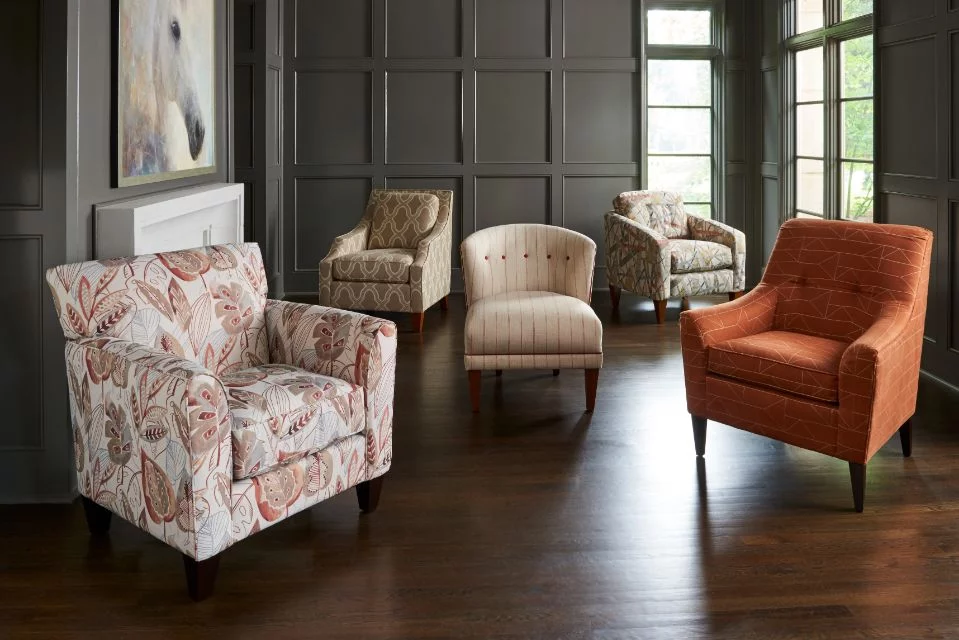 With a range of options to choose from, each piece of furniture can be adapted to suit your style.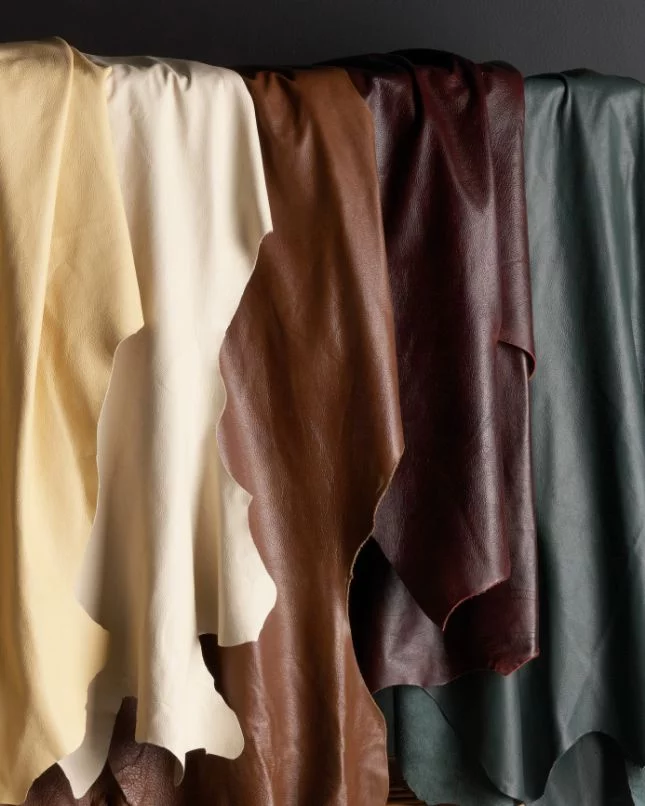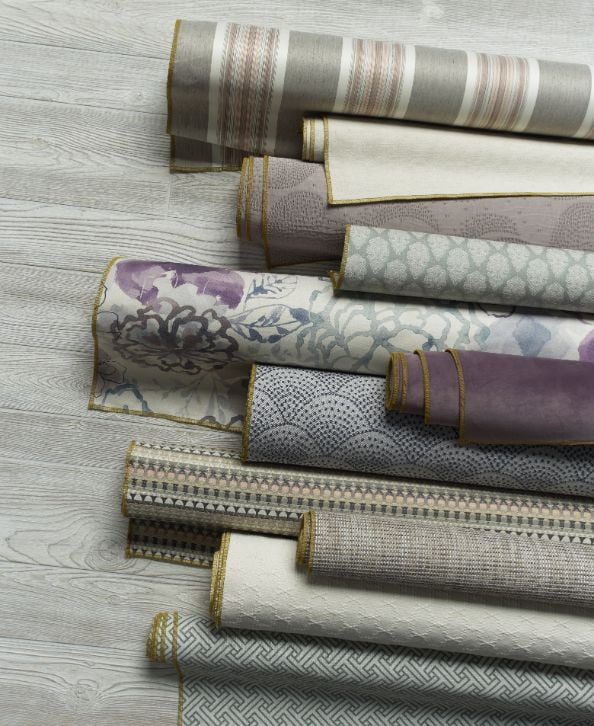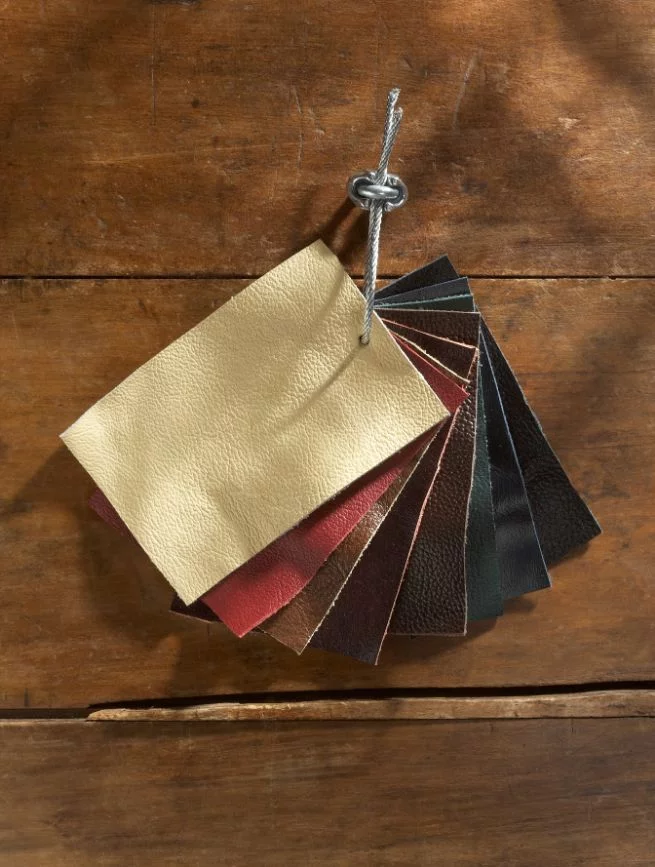 Pillows
The perfect way to make a room your own is to decorate it with some accent pillows. Whether you want your pillows to seamlessly blend in or provide the room with a pop of colour, the sky's the limit when choosing from our range of colors and patterns.
Nailhead Trim
Believe it or not, nailhead trim is making a comeback! By customizing the size and finish, the trim you choose can accentuate the unique design of your furniture.
Platinum

Brass

Black Nickel
Welt Trim
Welt trim is designed to provide the seams of pillows and cushions a tailored look. Customizing the trim can really accentuate the lines of the piece and give your furniture some personality.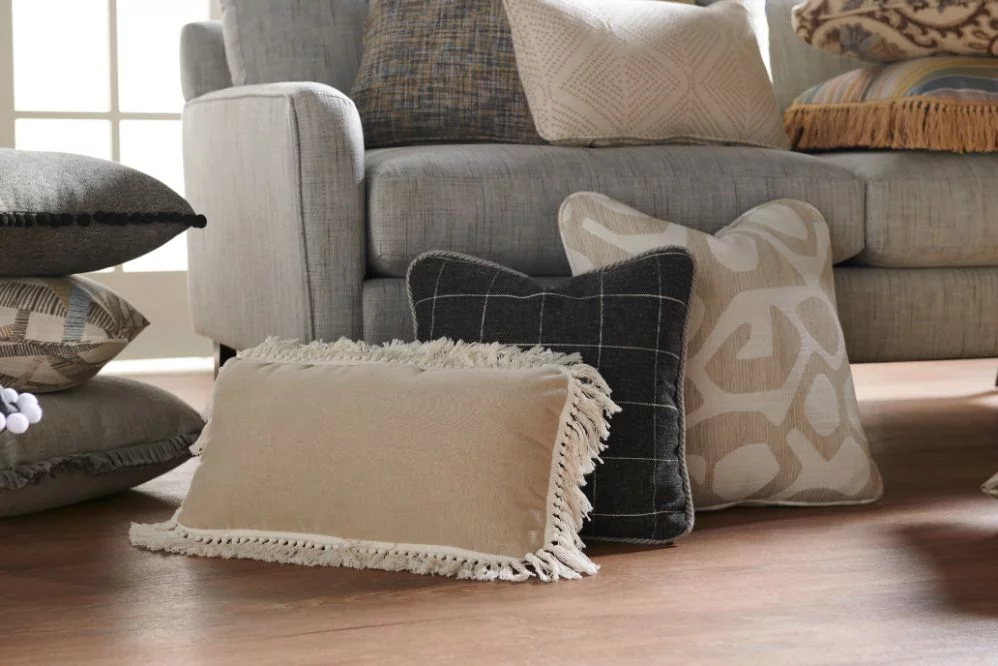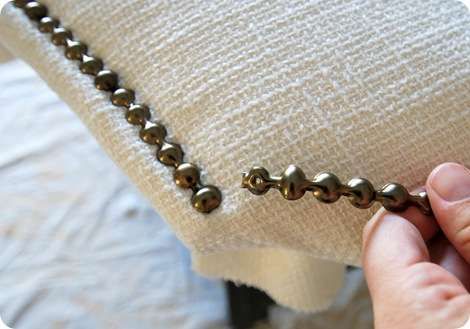 Wood Finish & Leg Design
To either match your current decor or provide contrast to the room, choose from a variety of wood finishes to complete the custom design on your furniture.
You can even adapt the leg design by choosing from: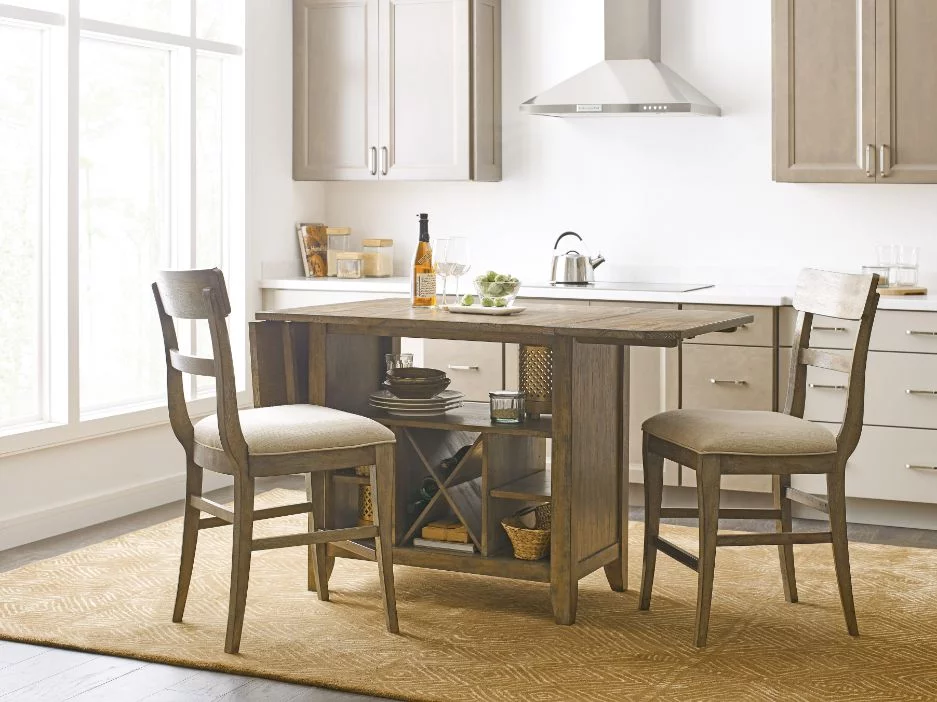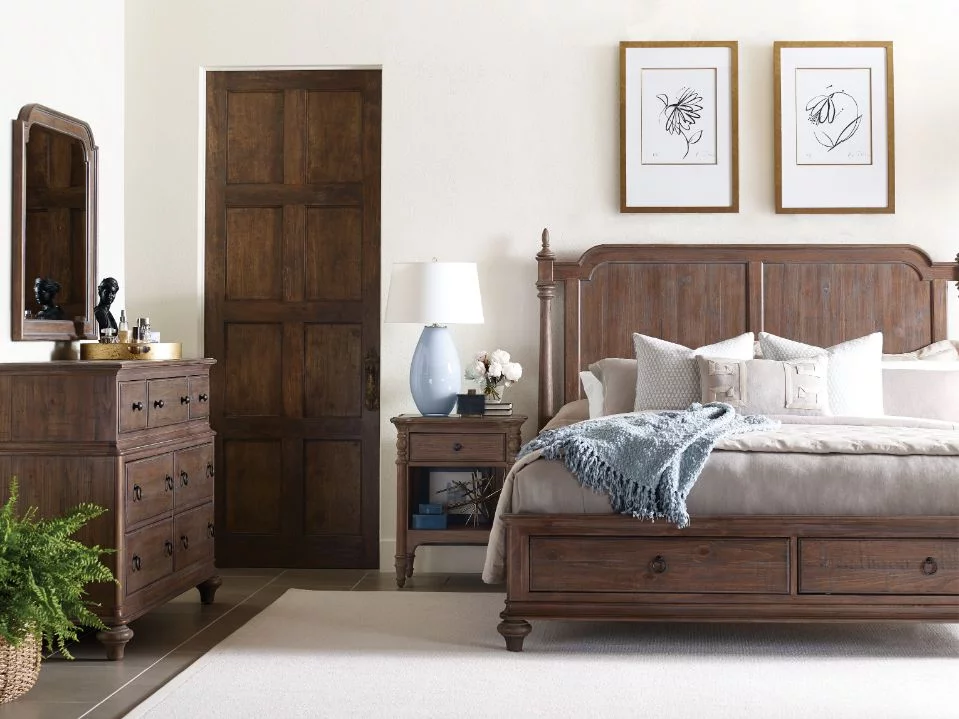 Comfort Options
To match your own comfort preferences, you have the choice between three contrasting cushion types.
Airform
The two-layered Airform is a responsive cushion that molds to your comfort. The cushion's softness and support are known to relieve pressure.
Comfortcore
Stationary Premier Constructed furniture at La-Z-Boy is made with ComfortCore cushions. The 7-layer zoned cushion technology offers added support for the spine, hips, and behind the knees. This proprietary design features four different foam densities distributed to provide the best comfort and support level for various areas of the seat.
Comfortcore Gel
The ComfortCore Gel cushion is built in seven layers infused with gel memory foam. This cushion option conforms to your body while also providing great support.
To learn more, take a look at the article A Review of La-Z-Boy's Chair and Sofa Seat Cushions.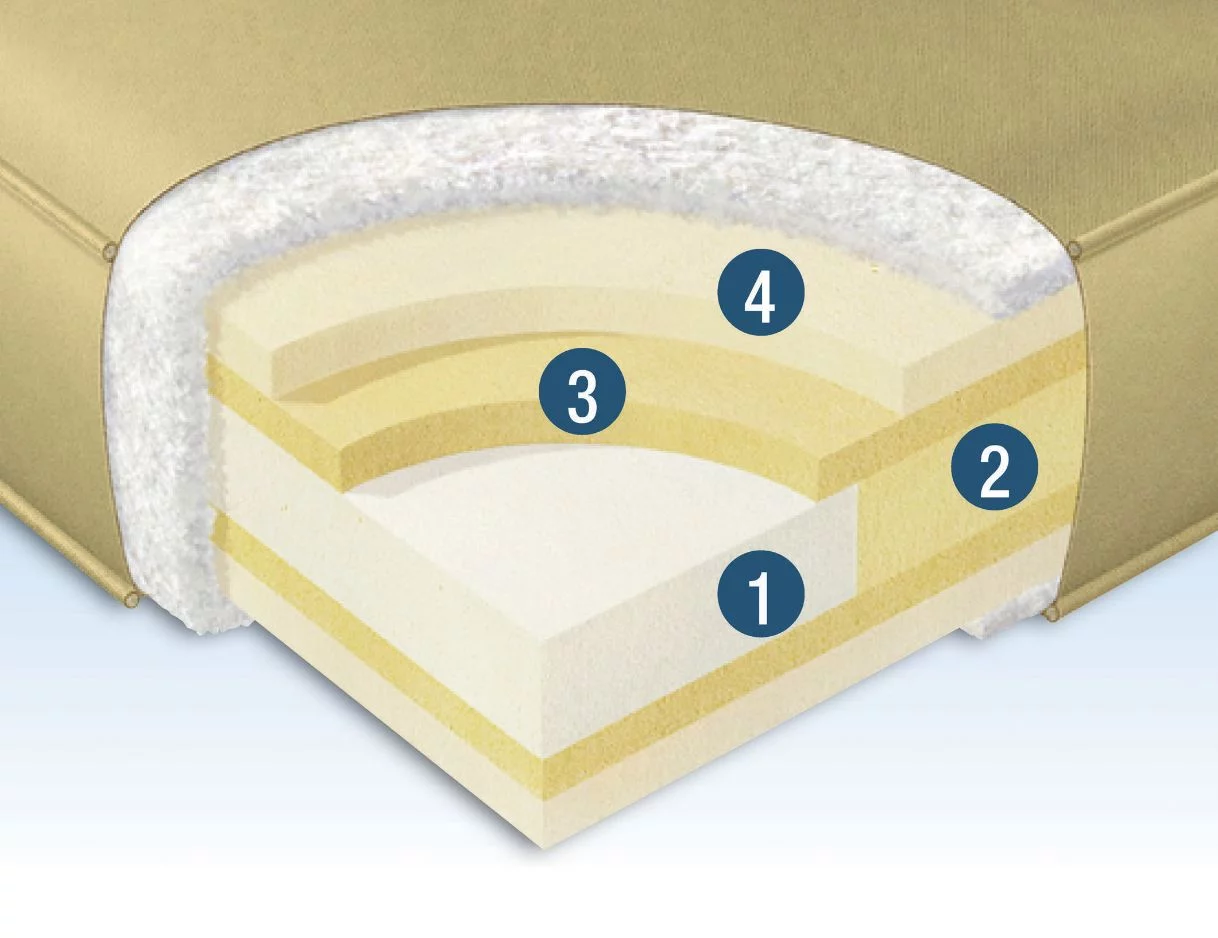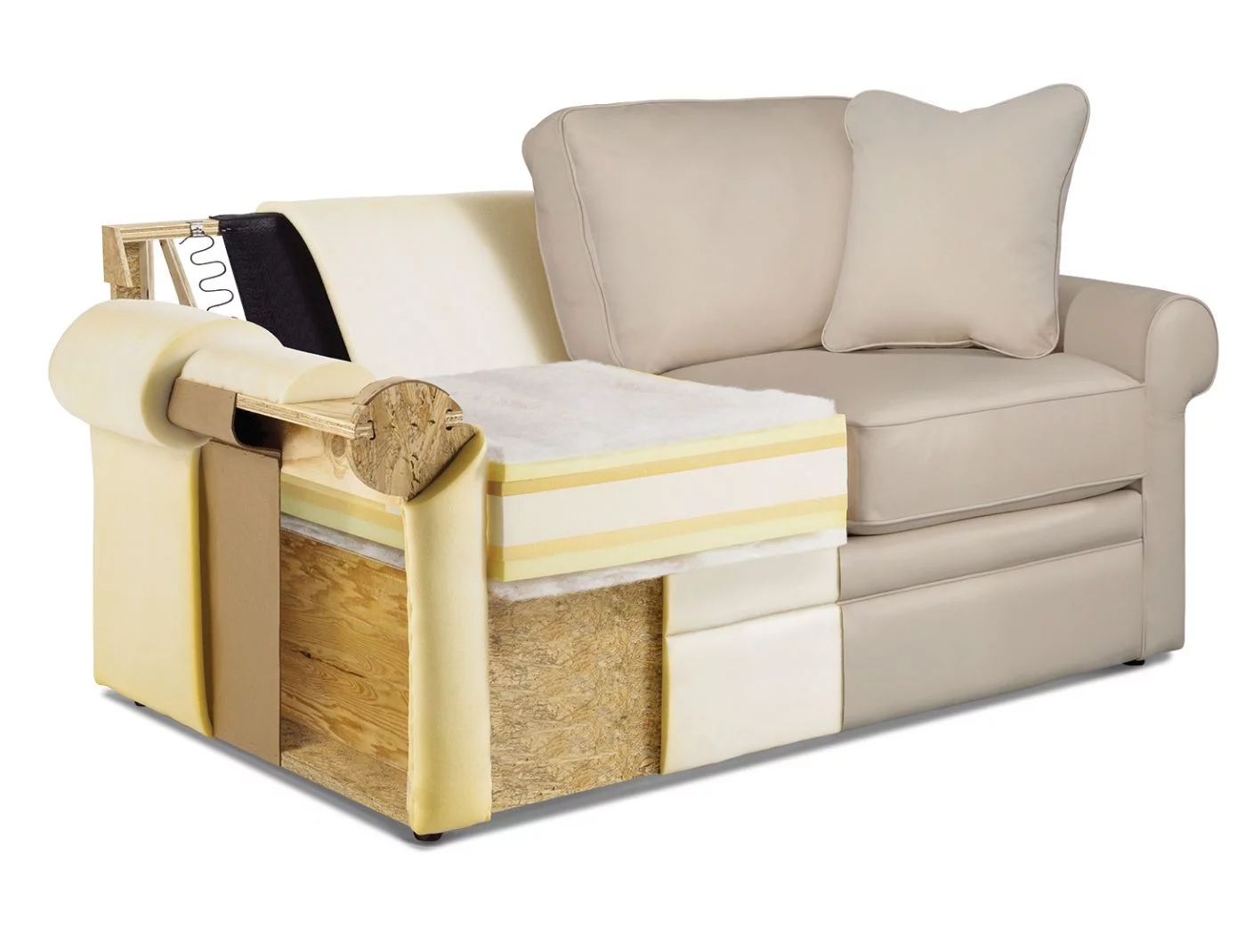 Recliner Options
With options in design, power, and add-ons, your recliner can be fitted and designed to suit you.
Choose Between:
Power or Manual Recliner

Brushed Metal Handle or Elongated Handle

Extra Tall Base or Swivel Base
Add-Ons:
Extended Leg Rest

Left Handle

Wall Recliner

Heat and Massage

Wireless Remote

Battery Pack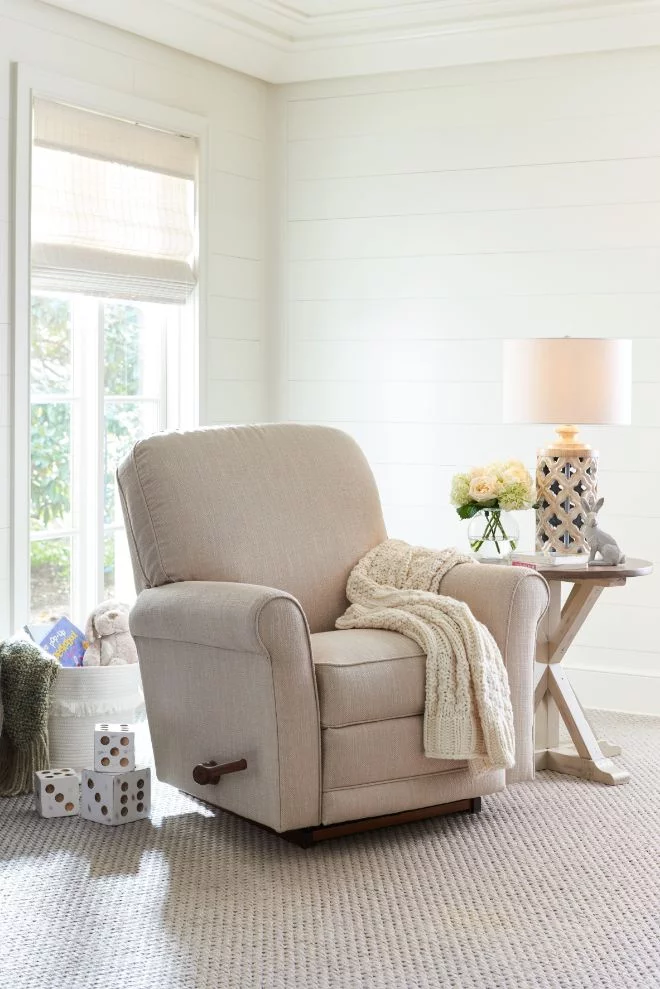 Custom Ordering Furniture:
Steps of the Process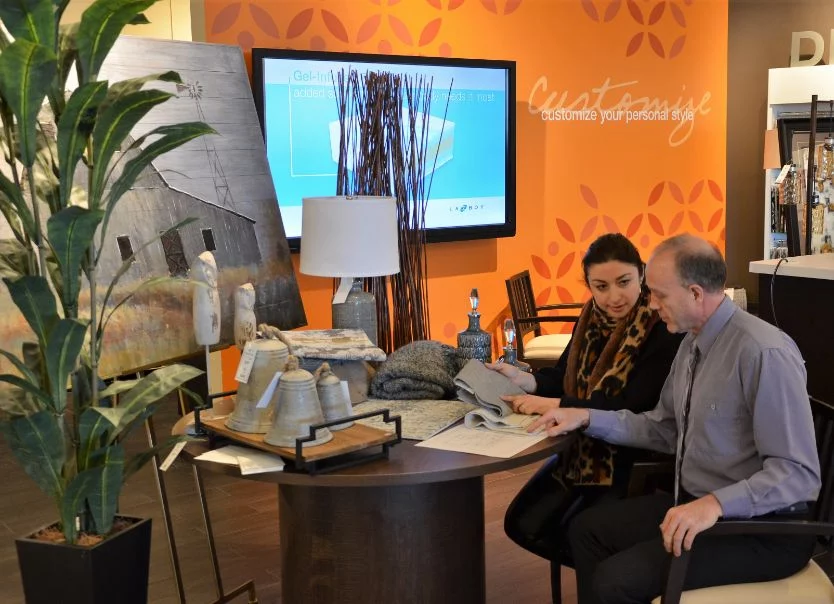 Step One: Meet a Consultant
To begin the process of furniture customization, you can either walk-in to a local store or book an appointment with a La-Z-Boy consultant in advance. In either case, a personal consultant will begin by getting to know you, understanding what it is that you are looking for, and learning about your style and taste preferences.
The consultant will then guide you through the showroom and highlight multiple displays of furniture options.
Step Two: Find a Frame
After taking a tour of the showroom, likely something will catch your eye. This is the time to choose a frame.
The frame you choose can be any piece of furniture, whether it be a sectional, love seat, recliner, or coffee table. This piece will be the starting point of your design, from which you can tweak and transform into your own.
Step Three: Choose Your Style & Design
Once you have chosen a base to transform, you will begin to adjust the elements of the piece based on your own style and comfort preferences. This is when your creativity and individuality can come to life with the choice of multiple customizing options mentioned above.
Step Four: Preview Your Choice With 3D Rendering
With the completion of your custom design, it would be helpful to visualize this new piece of furniture in your own space. With the help of your consultant, you can preview your custom furniture within your home by using La-Z-Boy's 3D rendering room planning technology.
This complimentary part of the process is optional but can be extremely useful in ensuring that the furniture you take home fits seamlessly into the size and style of the room.
Throughout this stage of the process, you are welcome to make any adjustments to the style and design as you see necessary.
The 3D rendering appointment can take between 45 minutes to an hour.
Step Five: Place Your Order
When you are completely satisfied with your new custom piece of furniture, it is time to place the order. Your personal consultant will walk you through this process ensuring that you are comfortable with your purchase.
Step Six: Choose Between Delivery & Pickup
Here comes the not so fun part … waiting for your furniture to arrive! This is the longest part of the process. On average, it takes approximately 8-10 weeks for the furniture to arrive at the local La-Z-Boy warehouse. Learn more about what to expect when it comes to the lead time for custom furniture in this article.
Upon arrival, you have the choice between either pickup or delivery. If you choose to pick up, you will be notified once your order has arrived and are welcome to pick up your furniture from the warehouse at your own convenience. If you decide on the delivery option, for an extra fee, the La-Z-Boy delivery staff will provide a white glove delivery service in which they will handle your package with care, set up the furniture in your home, and remove any waste.
Step Seven: Enjoy Your Custom Furniture in Your Home!
With the new piece of furniture set up in your home, you can finally enjoy your design! This is the time to kick up your feet and relax in your very own customized space.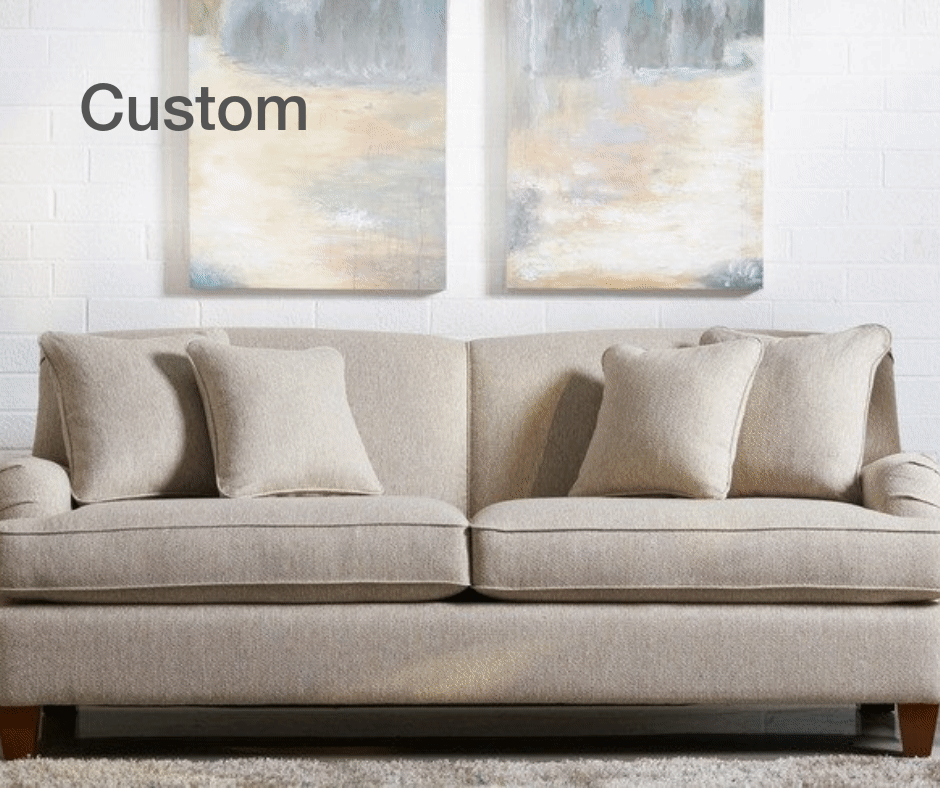 Online Options
If you find yourself looking to customize furniture but are unable to make it into a local La-Z-Boy location, not to worry! La-Z-Boy offers several custom design and home planning services online as well.
All styles and fabrics are provided online. You can also check out the 3D Room Planner to view inspiration, view templates, and create your space virtually.
Need Inspiration?
If this is your first time designing custom furniture or decorating a home, you may find yourself in need of some inspiration.
Take a look at La-Z-Boy's Before & After Design Inspiration online to get started and don't hesitate to request Free Design Services to help guide your creative home decor choices.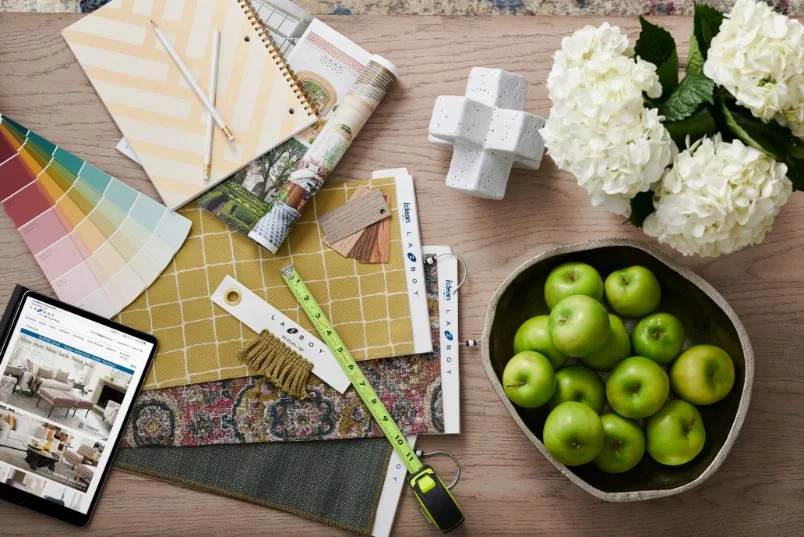 Next Steps
When you are ready to embark on the process of creating your very own customized furniture, join us at a local La-Z-Boy location or book ahead to schedule an appointment with a personal consultant.
Keep in mind that given the current circumstances of the COVID-19 pandemic, supply chains have been affected industry-wide. This may cause a delay in the lead time of your custom furniture. For more information, learn about our response to COVID-19 at La-Z-Boy.