Where is La-Z-Boy Furniture Made?
December 13, 2019
Where is La-Z-Boy Furniture Made?
By David Maxwell – Owner La-Z-Boy Ottawa & Kingston
This is one of the most popular questions we get when clients are looking for furniture. While almost everyone has heard the brand name La-Z-Boy before, they aren't really sure where it's made, or if we outsource production overseas as many furniture makers do today.
The reality is that La-Z-boy is a global manufacturer with plants around the world, including Europe and of course, North America. We currently do not manufacture any La-Z-Boy furniture in China.
During the economic downturn in 2008, many furniture manufacturers outsourced all of their furniture-making overseas to take advantage of lower-cost labour. La-Z-Boy did not follow this trend and maintained many of its plants in North America.
Here in Ottawa and Kingston, we continue to have the majority of our La-Z-Boy recliners, chairs, sofas, and sectionals manufactured in Dayton, Tennessee, and shipped to us directly by tractor-trailer every week.
The Dayton plant opened in 1973 and currently occupies more than 1.2 million square feet. As one of the largest employers in the community, this plant has nearly 1,300 associates and manufactures a full line of La-Z-Boy sofas, recliners, and more.
Our manufacturing plant in Dayton, TN, was named one of the 10 Best Plants in North America for 2012 by IndustryWeek magazine.
This award recognizes outstanding manufacturing facilities on the leading edge of efforts to:
Increase efficiencies.

Enhance customer satisfaction.

Create a stimulating & rewarding work environment.
We will also periodically receive some La-Z-Boy products directly from overseas, where some alternative styles from the European Collection are available.
In addition to Dayton, TN in the USA, La-Z-Boy also has plants in: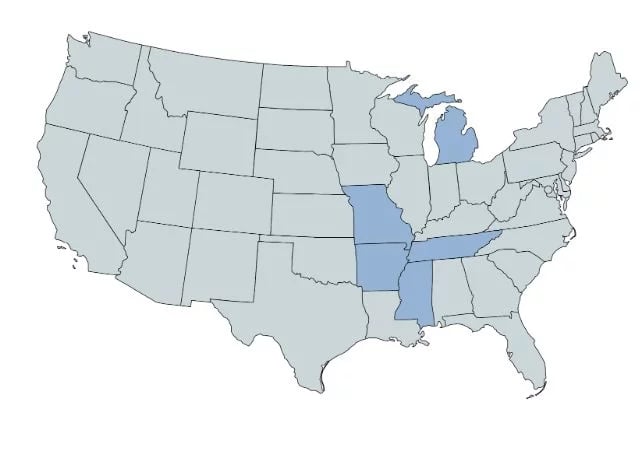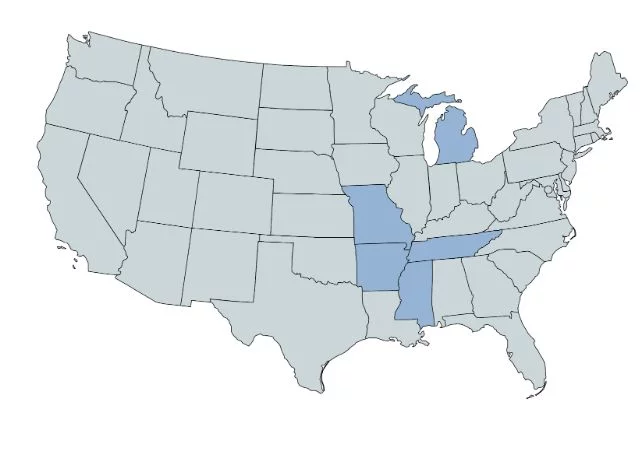 Neosho, MO
Siloam Springs, AR
Dayton, TN
Newton, MS
American Heritage
The original La-Z-Boy recliner was invented in 1928. It was then that cousins Edwin J. Shoemaker and Edward M. Knabusch designed the reclining wood-slat chair.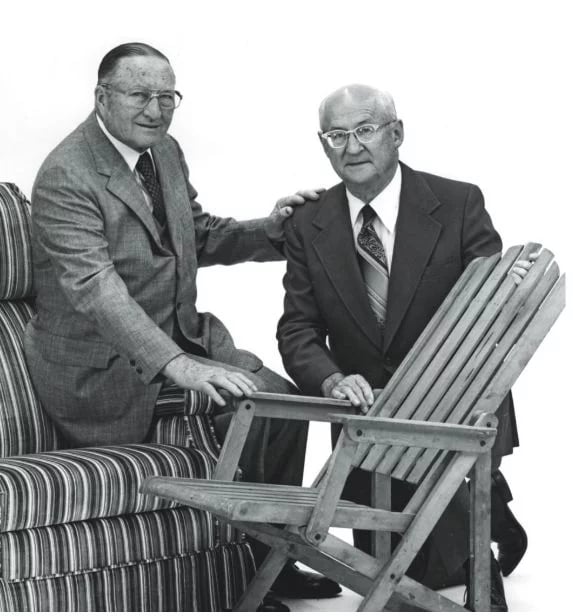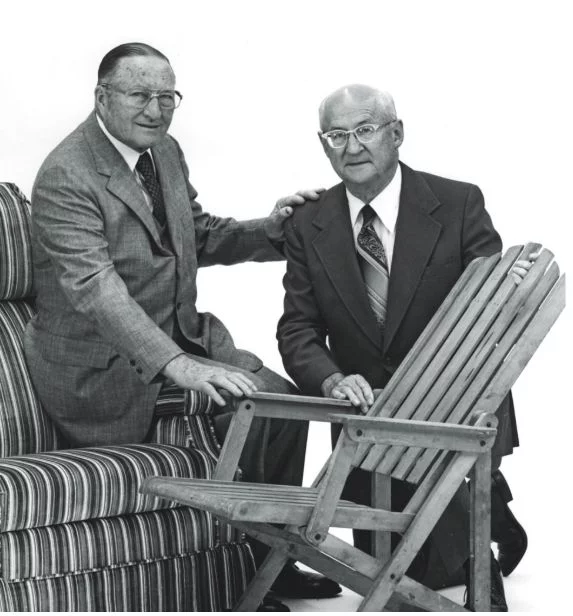 La-Z-Boy continues to maintain its global headquarters in Monroe, Michigan, in the city where it all began.
For over 90 years, La-Z-Boy has built the highest-quality furniture, doing much of the work right here in North America.
Employing thousands of men and women across the United States, Mexico, and Canada who cut, sew, assemble and sell millions of pieces of furniture each year. They share a common vision of craftsmanship, innovation, and American heritage, because where and how your furniture is made matters.
Watch Dennis, La-Z-Boy Safety Manager, describes how each member of his team plays a vital role in crafting our furniture.
Supply Chain and Sourcing
Building a La-Z-Boy recliner requires a lot of different parts and materials which have to come together at the right place at the right time. This makes it possible to deliver a custom-built chair within a typical sixty-day window to our clients in Ottawa and Kingston.
Materials include
Hardwood framing

Foam and fibres

Mechanisms and parts

Zippers

Springs

Fabric and/or leather covers
Motors and electrical assemblies for power furniture

Nails, glue, staples, etc
We source many of these components from across North America. Some, however, come from around the globe depending on availability, quality, and cost.
In most cases, we bring components and subassemblies together for final assembly at one of the plants listed above. For example, a La-Z-Boy plant in Mexico will receive fabric by the roll from a mill source, typically in Asia, where most mills are. The fabric gets cut and sewn in Mexico and packaged into a kit for your recliner. The kit is then sent to the manufacturing plant in Dayton, TN.
Final Assembly
It is worth mentioning, that the final assembly process for furniture continues to be a fairly labour-intensive process. Craftsmanship remains an integral part of the assembly process. Small teams of people work together in cells assembling the recliner from the selected hardwood. They also assemble the foam and, of course. the fabric kits that have been previously cut and sewn.
The recliner is now ready for packaging and shipping directly to the dealer such as ourselves in Ottawa and Kingston. Here we make arrangements for delivery or pickup with the client.
When you hear that a product is 'Made in Canada' or 'Canadian Made,' the reality is that its final assembly was in Canada. Many of the sub-components, fabric or leather kits, and parts involved are very likely made elsewhere in North America, or overseas.
Retail
With hundreds of employees across Canada and over eighty (80) in Ottawa and Kingston alone, La-Z-Boy retail also play an integral part in this process. It is our local warehouse location that receives the product and inspects and preps it for final delivery.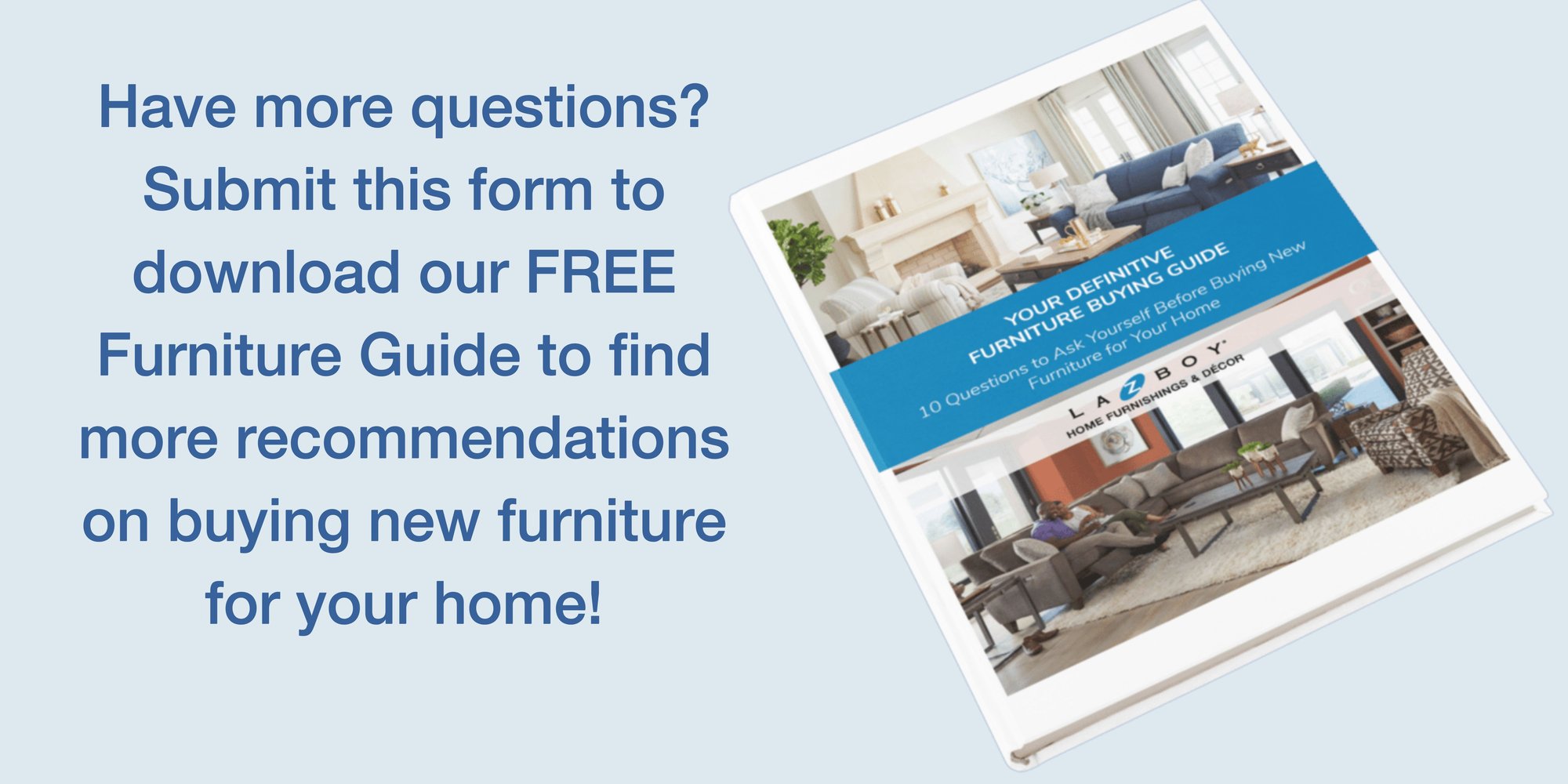 You may notice you won't typically receive your recliner in the original manufacturer's box (unless you specifically ask for it) as each item gets uncrated, tested, powered (if applicable) and inspected as part of the final preparation process. (P. S. The boxes do make for great playhouses for your kids!)
Quality inspections play a key role throughout the process. They inspect incoming parts and materials at the plants, and through the entire manufacturing processes and prior to final delivery. In-sourcing service technicians and delivery teams are also a key component for ensuring the quality processes. This extends from the manufacturing plant all the way to delivering the product to your home.
With more than thirty (30) stores across Canada and four (4) stores in the Ottawa and Kingston regions, this process takes place every day for thousands of clients. We continue to strive for improvements with each and every client every day.
Community
We have a support structure across North America (and the globe) that is second to none. We are very fortunate to have the opportunity to help extend the comfort we build to help kids and families in need through La-Z-Boy's partnership with Ronald McDonald House.
Locally, we've also been fortunate to participate with the Children's Hospital of Eastern Ontario (CHEO) through their Dream of a Lifetime lottery. See details on the 2020 CHEO Dream home.
It truly is amazing how a simple question such as 'where is La-Z-Boy made?' can involve so many lives from here in Ottawa and across Canada.
Next Steps
For more than 20 years, La-Z-Boy has operated within the Ottawa and Kingston communities by employing Canadian workers. We've sourced materials and products from across North America and given back to local charities.
At La-Z-Boy Ottawa and Kingston, we're proud to help provide our fellow Canadians with comfortable and high-quality furniture every day.
Here are some additional online resources you may like to check out:
We would be happy to show you our wide range of furniture at any of our showroom locations in Ottawa or Kingston.
*
David Maxwell and his brother James Maxwell have been the proud owners of La-Z-Boy Ottawa Kingston since 2011. They were born and raised in the west end of Ottawa and continue to live and raise their families in the Ottawa area.
See Larry, La-Z-Boy Advanced Research Engineer, discuss how we stay innovative and develop industry-leading products.
Product Info Request
Please provide us with your name and email and we'll get back to you as soon as possible regarding this item.