Living & Dining Room in Greenboro-Ottawa
September 26, 2019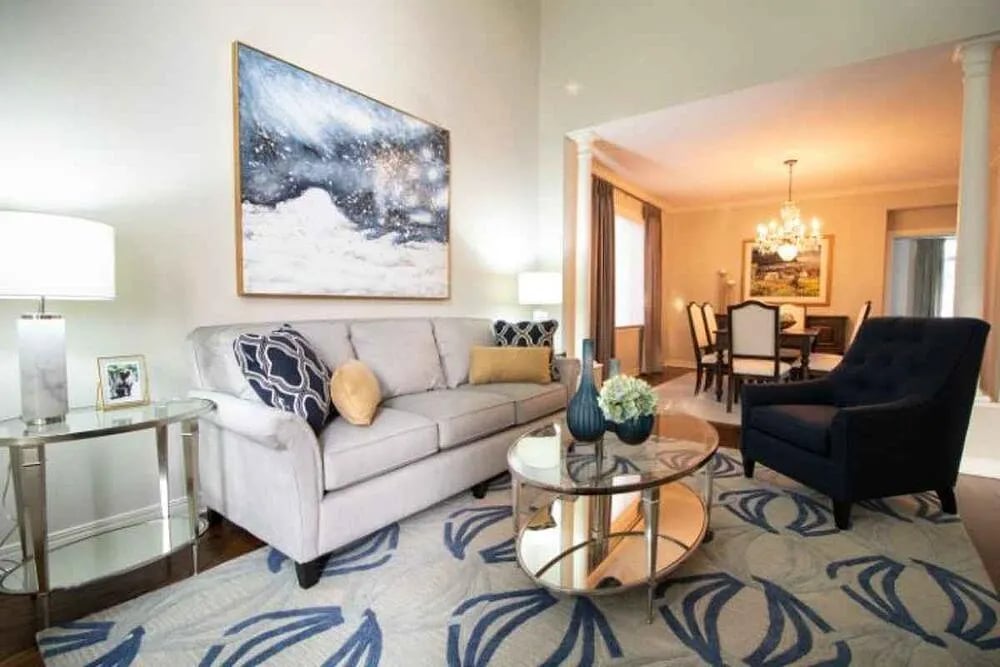 Before & After Living & Dining Room
Eight months after their basement makeover Andrina called Alicja back to say they were ready to do the living room! She and her husband returned to our Ottawa-Gloucester La-Z-Boy location to choose some colours and fabrics. Then, designer Estefanie Schuster went back to Andrina's home in Greenboro to find out what they wanted for their space.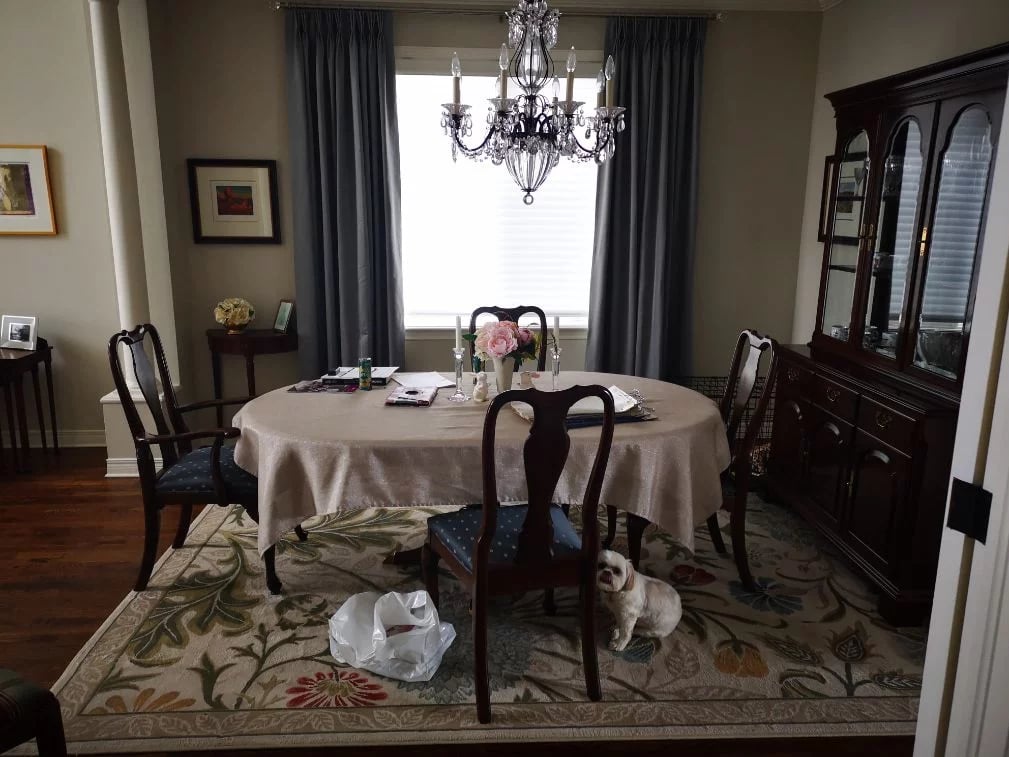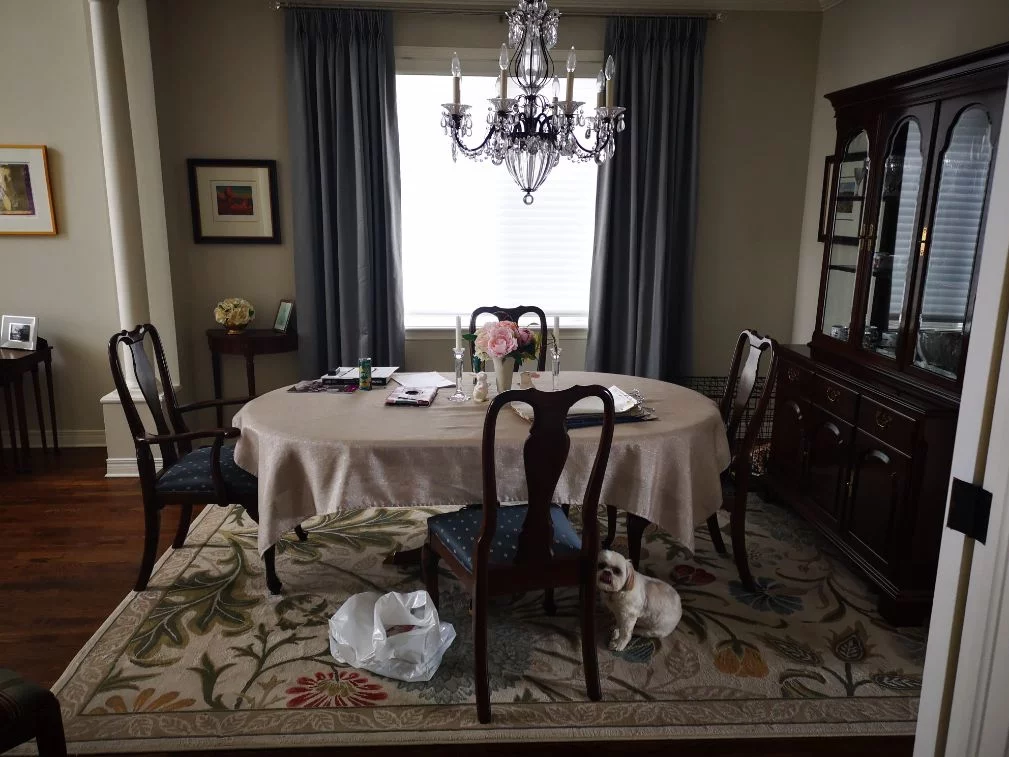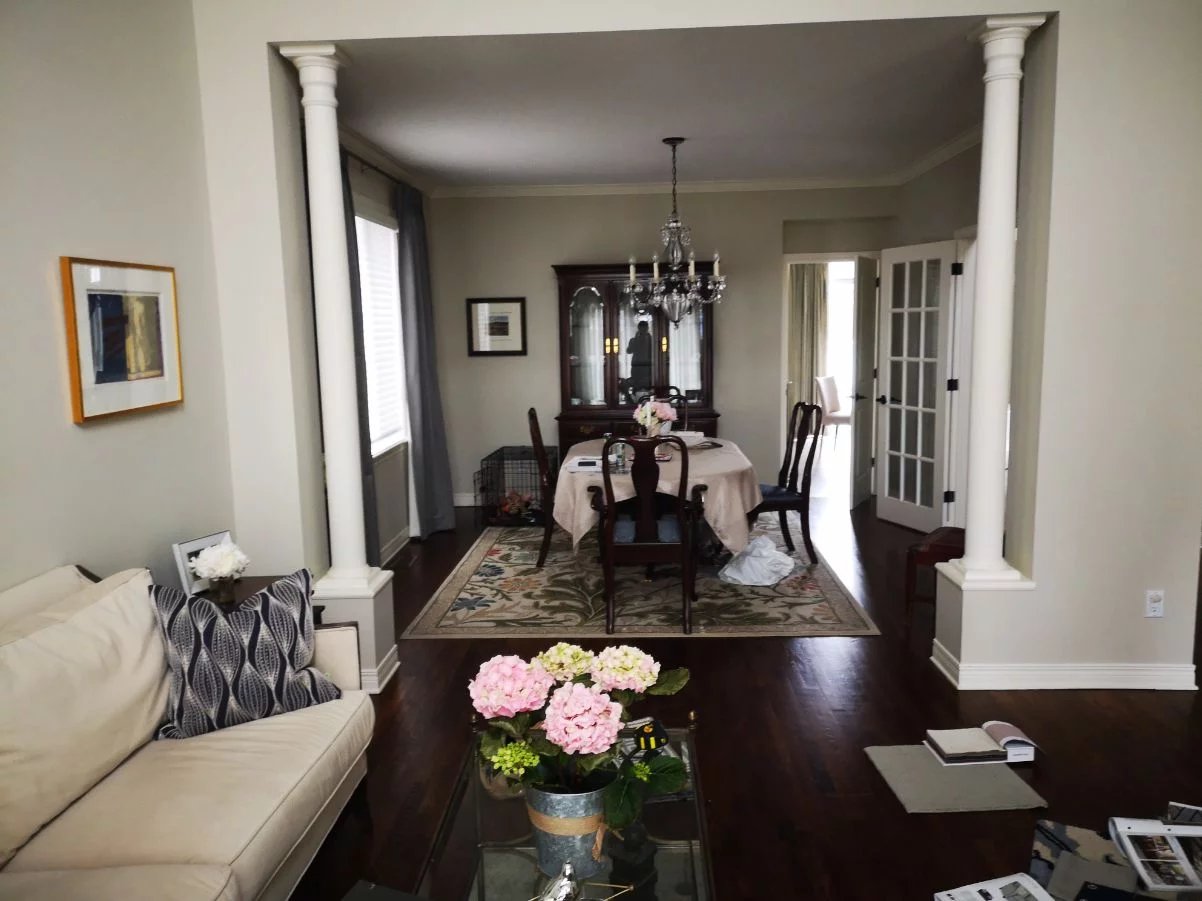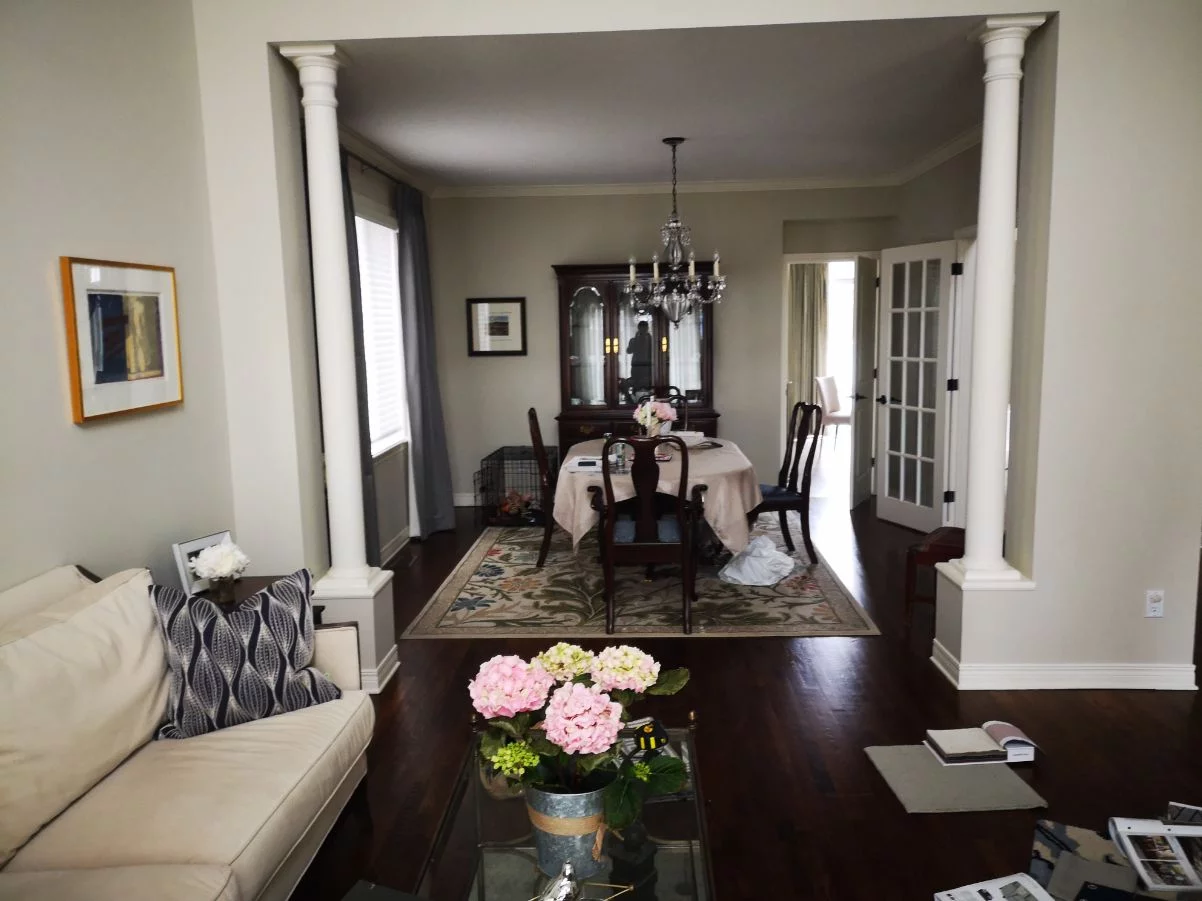 Before the Makeover:
The living room/dining room was a basic monochromatic space with an old couch and a dining set inherited from Andrina's mother-in-law. The furniture was very dark. A piece of art hung on the living room wall, it was beautiful and had all their preferred colours. Unfortunately, it was too small for the space in the high ceilinged living room.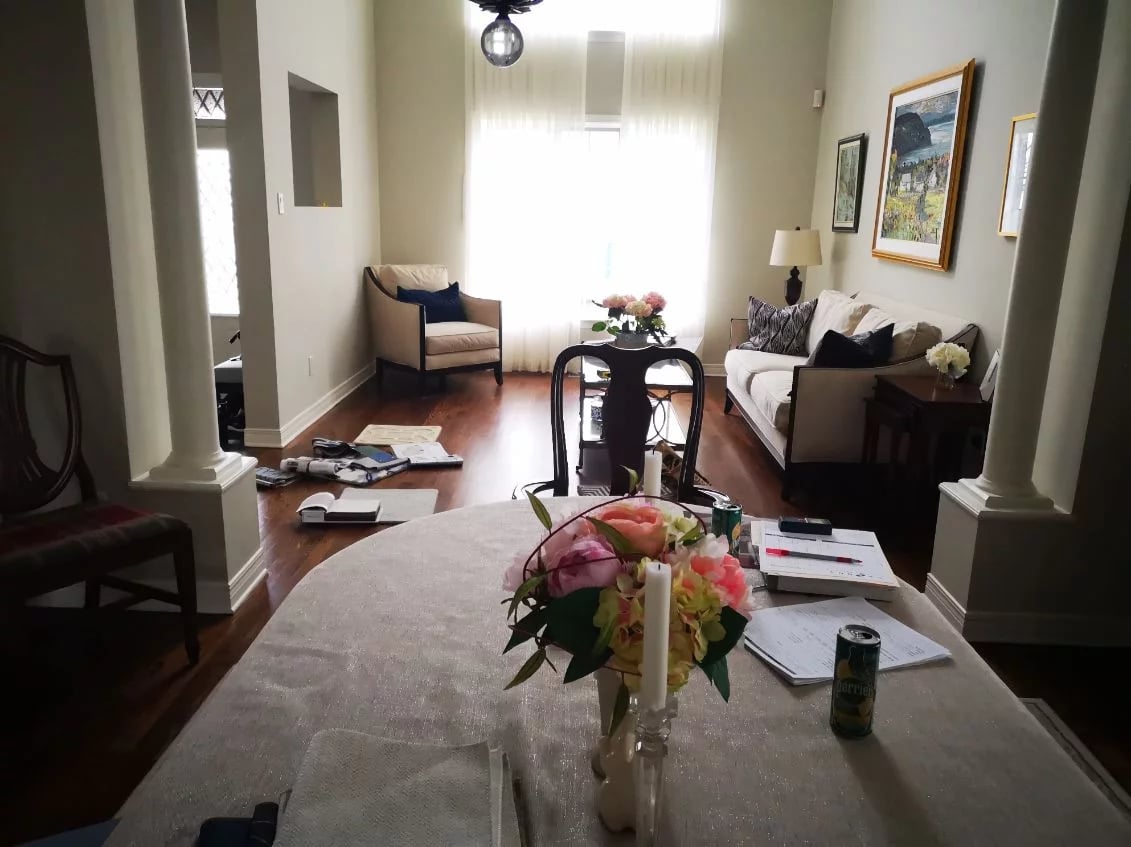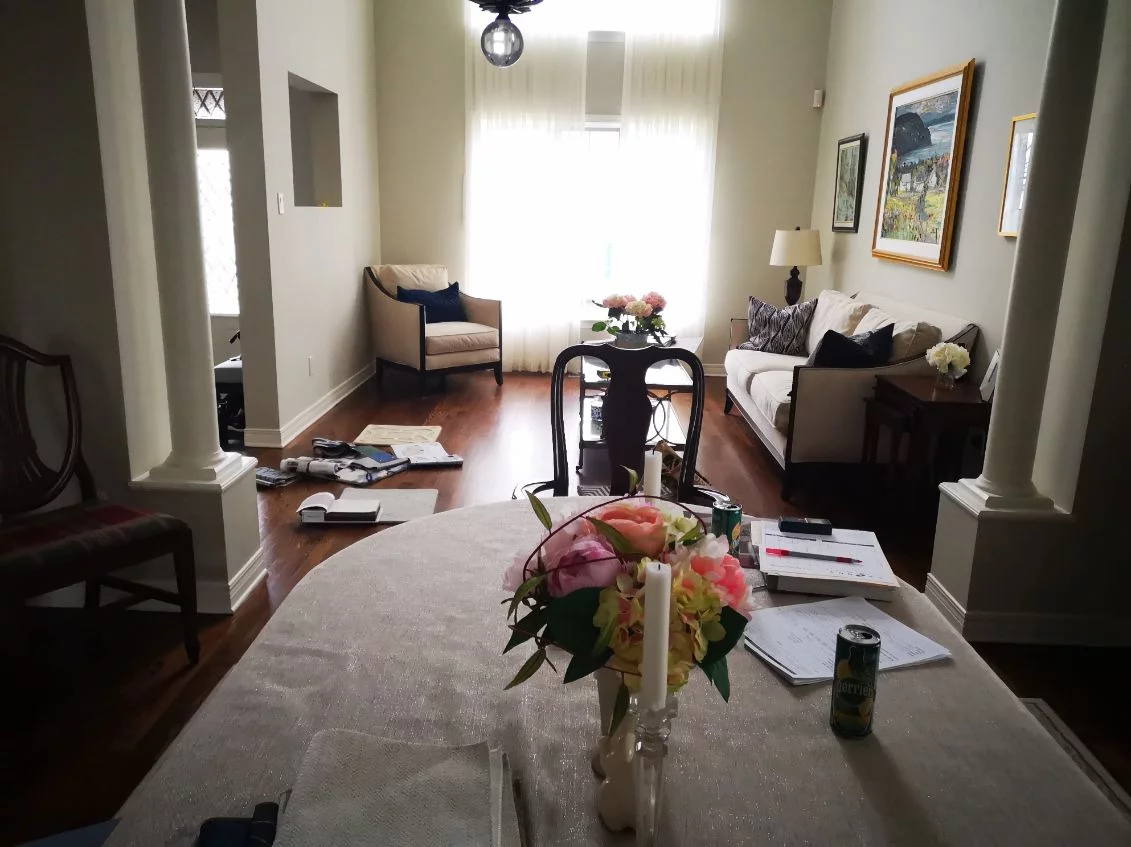 Client & Designer's vision for the Living Room Dining Room:
The Rockwell's wanted something more upscale, modern and essentially timeless. They loved navy blue and grey and wanted to incorporate those colours as much as possible. The grey/blue and white window treatments were all professionally installed and were a good place to begin.
Estefanie created a blue pallet mood board with vintage glass tables and included a soft blue and indigo colour combination. She had the perfect piece of artwork in mind for the Rockwell's high ceilinged living room.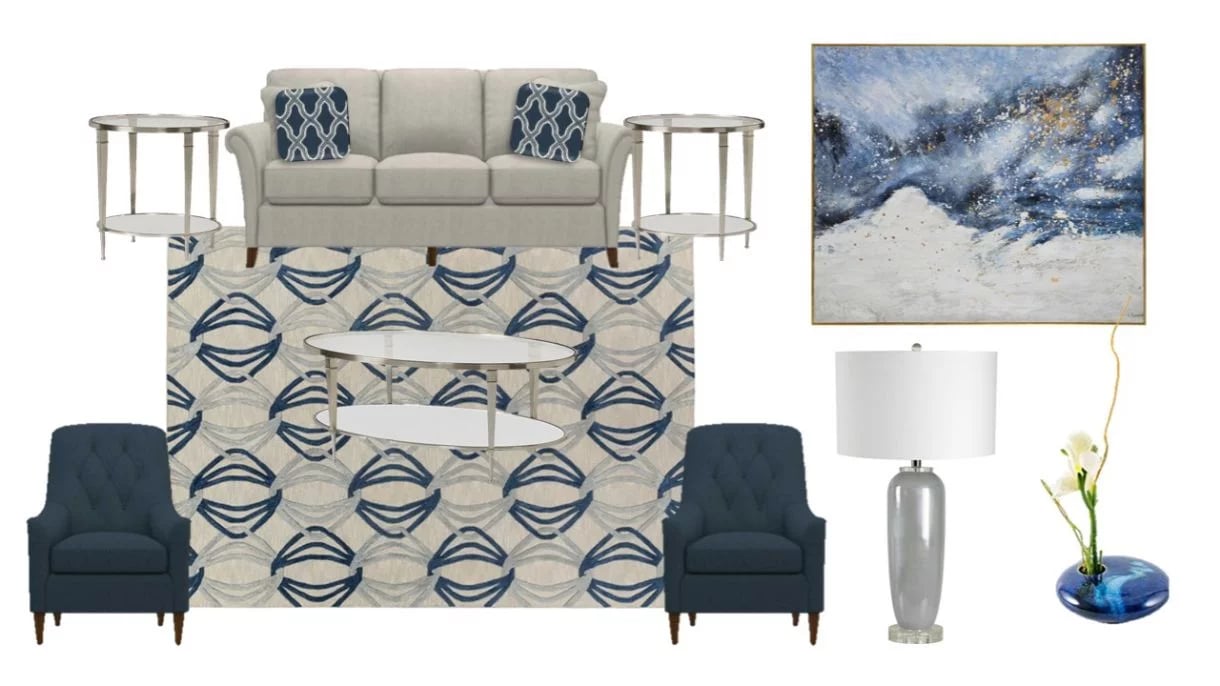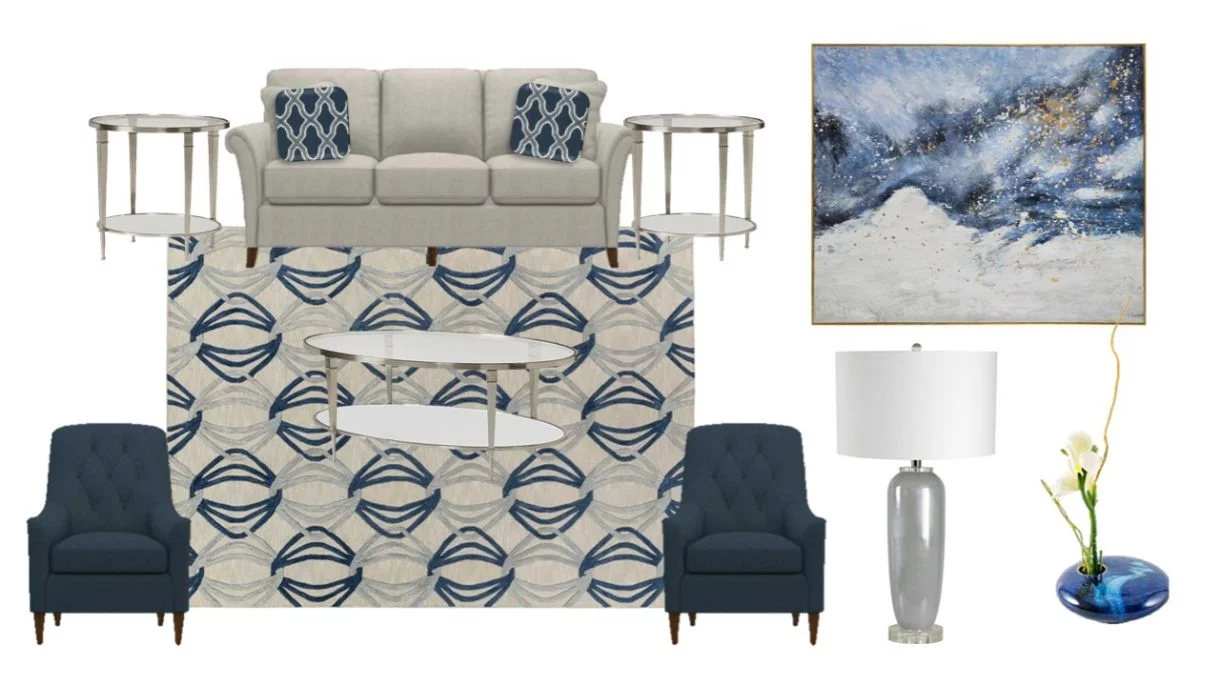 Furniture and Accessories Chosen for the Living Room: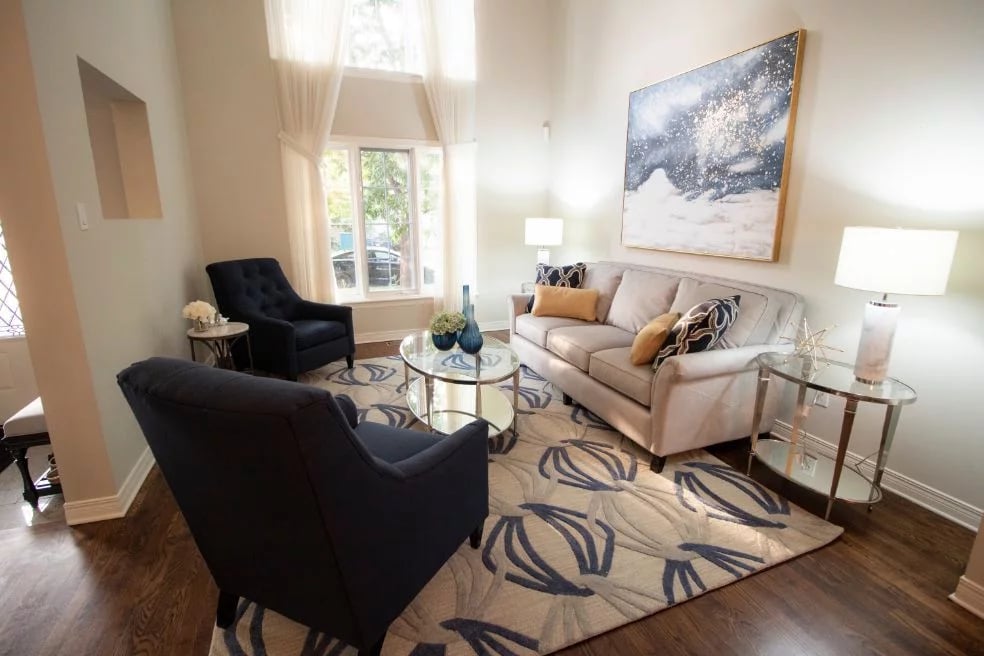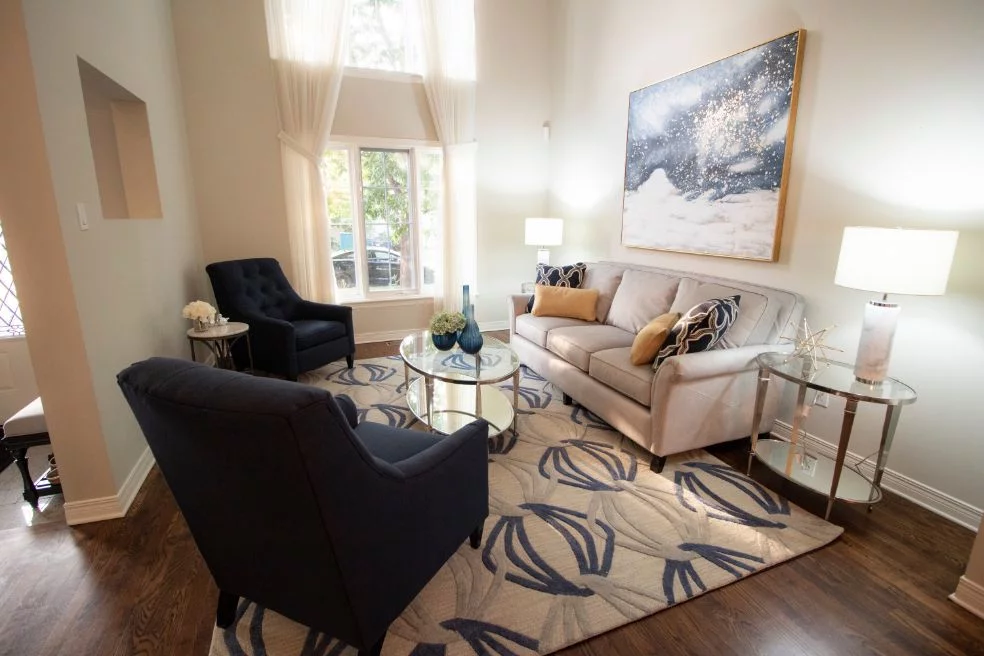 Mallory oval occasional tables from Hammary

,

crafted of steel and antiqued mirror inserts and a brushed nickel finish.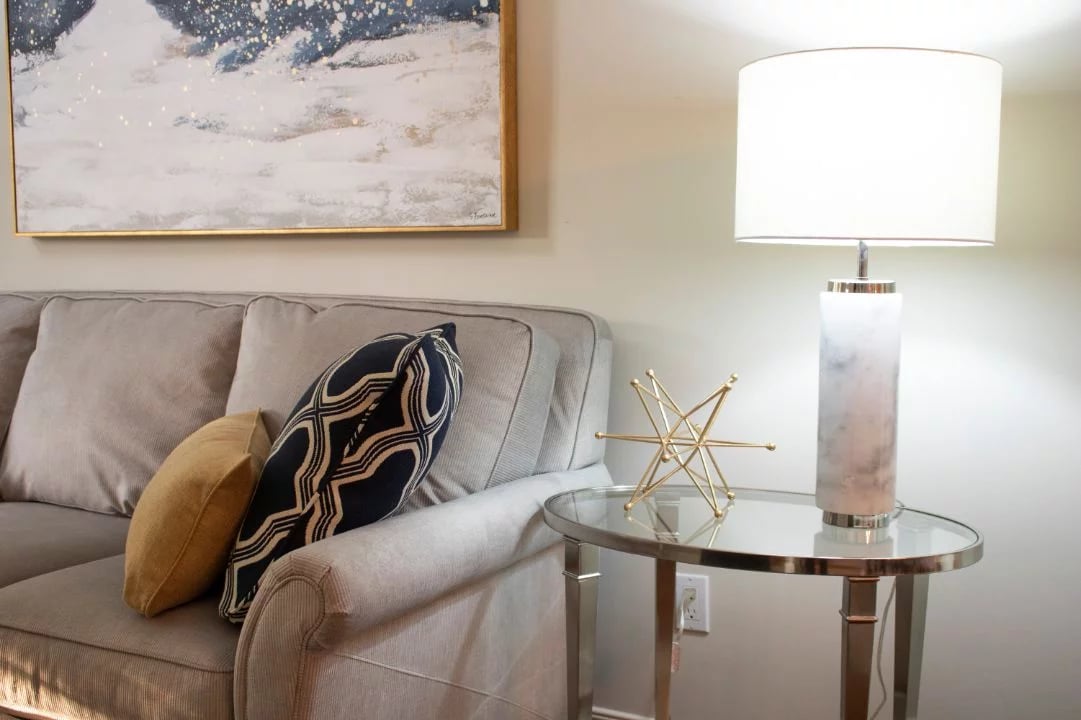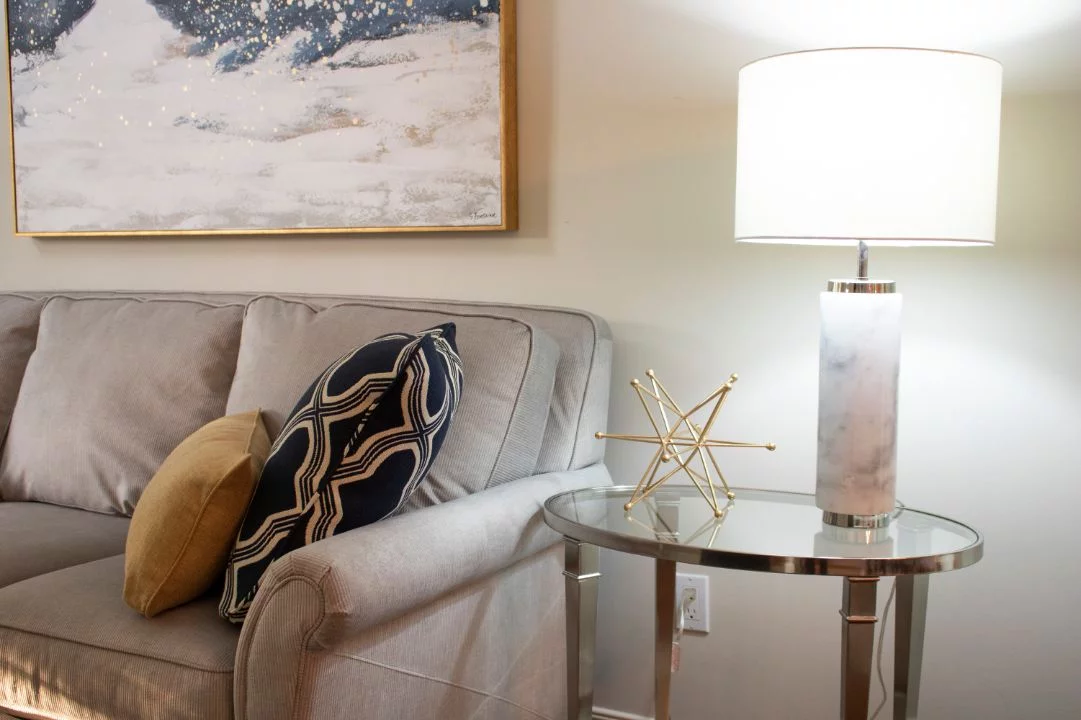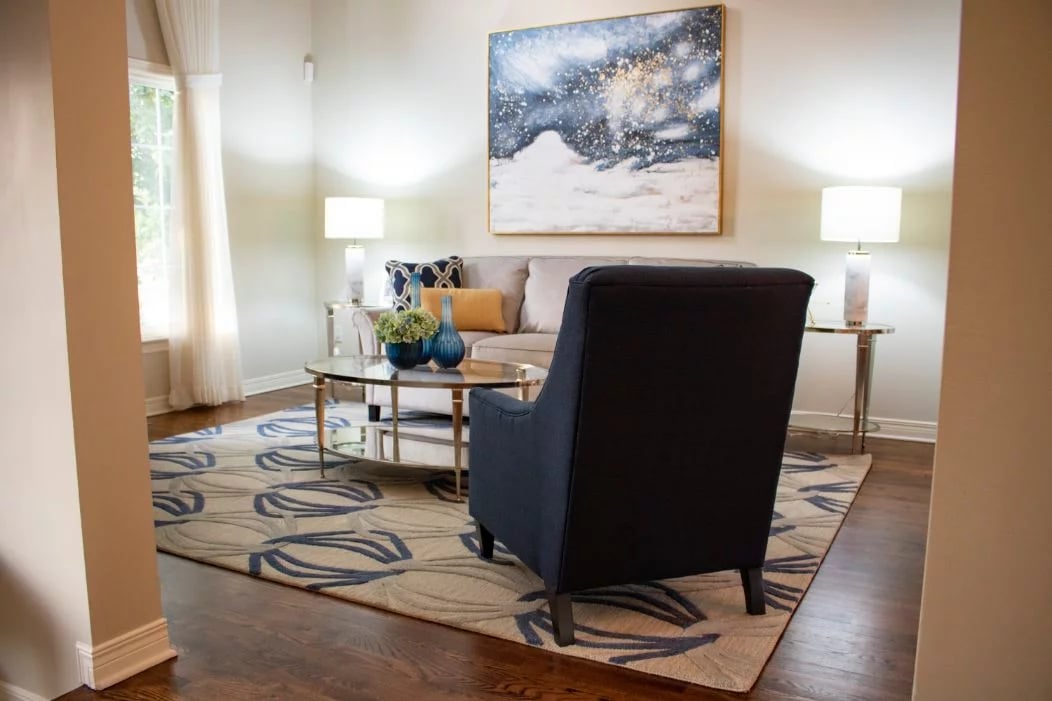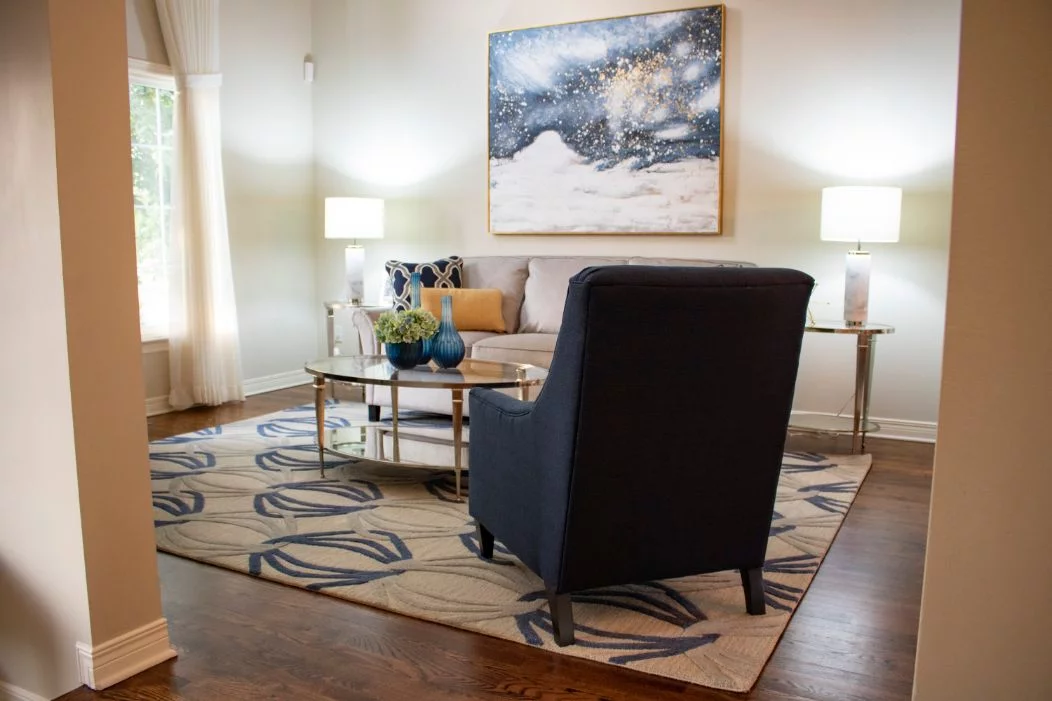 A large Surya wool rug with a geometric pattern ties the space together and harmonizes with the artwork and accessories.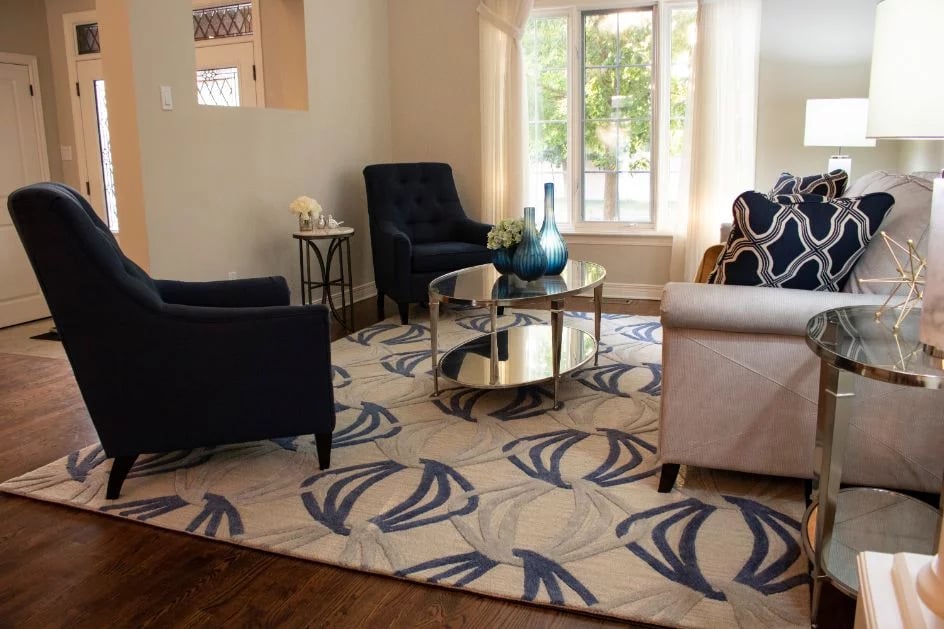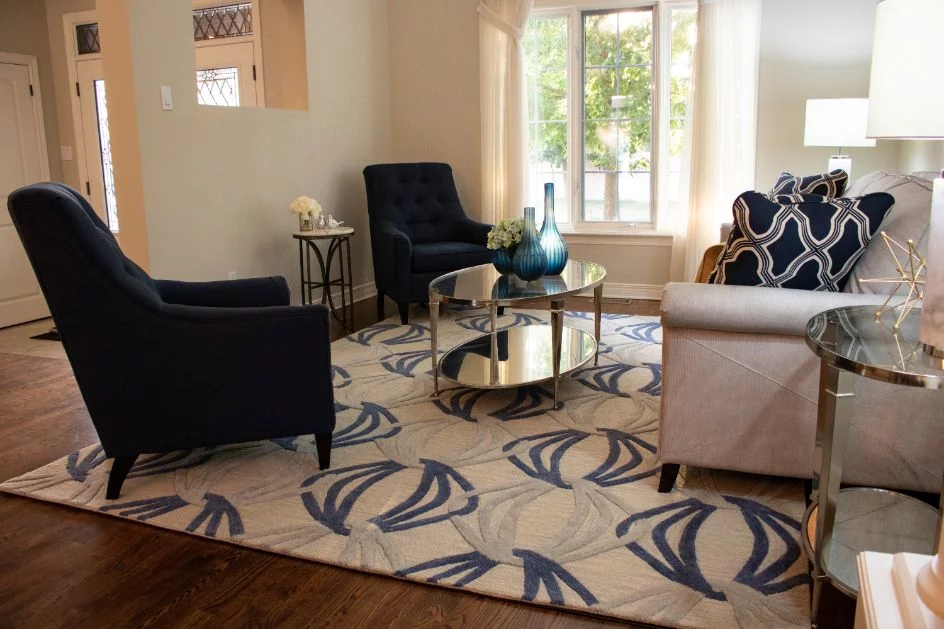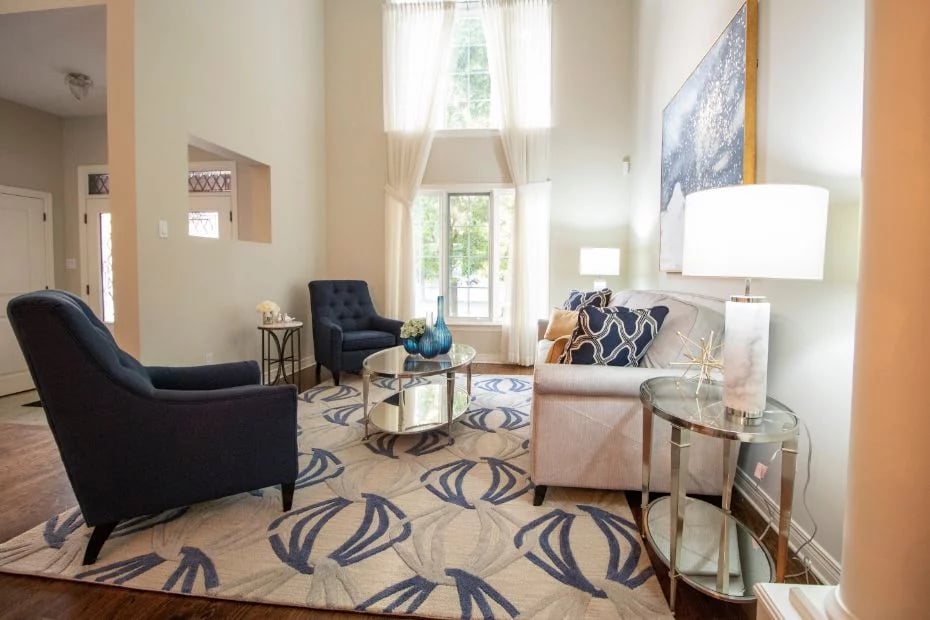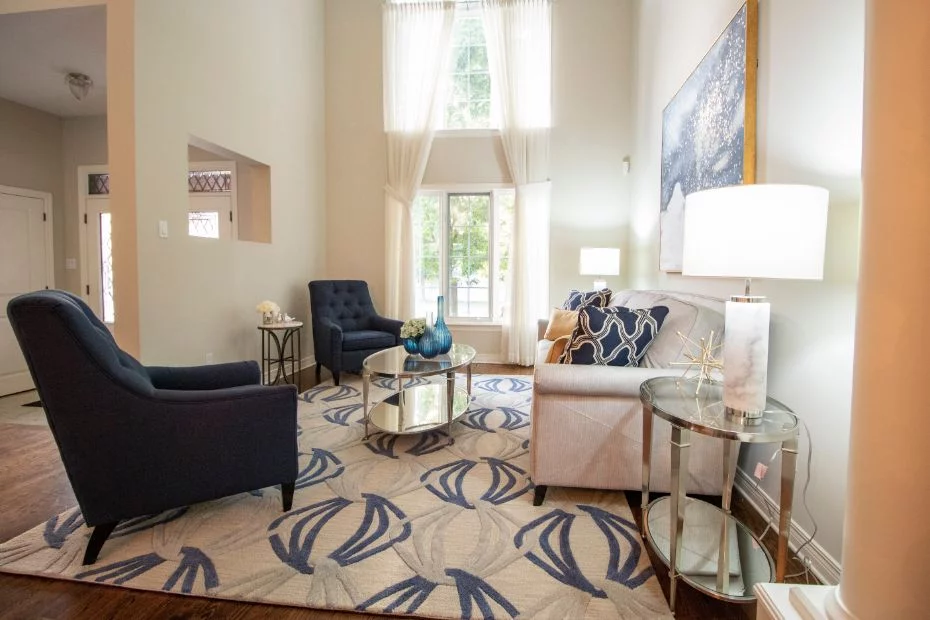 Furniture and Accessories Chosen for the Dining Room: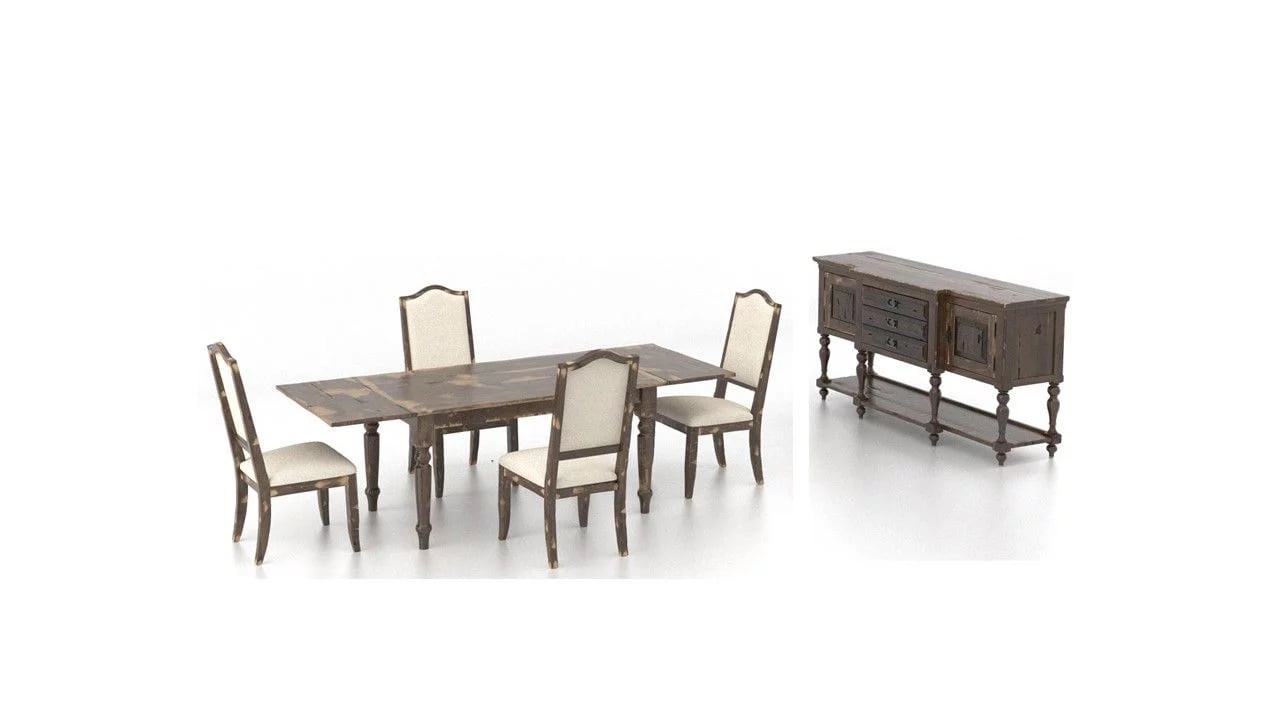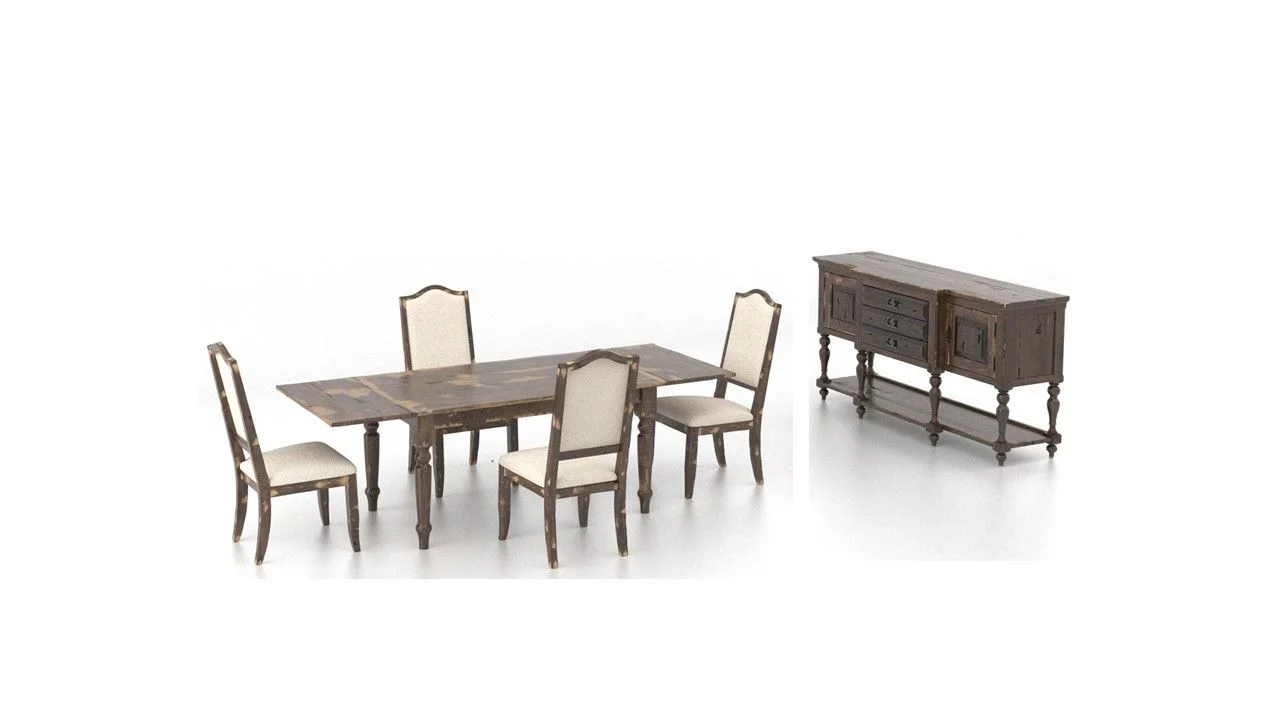 Estefanie chose a distressed dining table and buffet from Canadel's Champlain collection. It's a classic yet rustic look with a greyish undertone that ties in beautifully with the living room decor.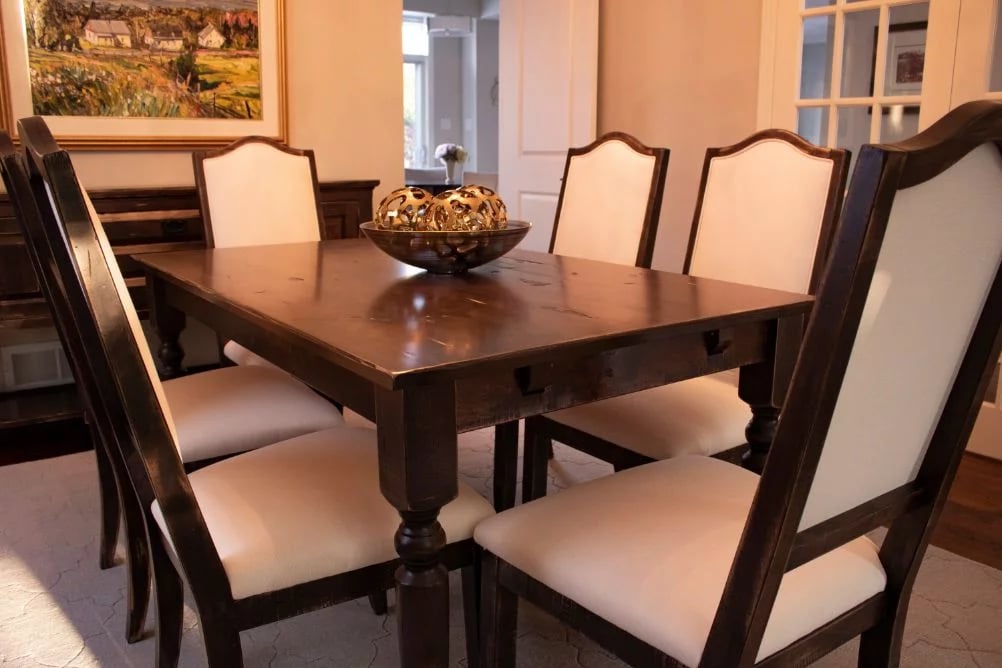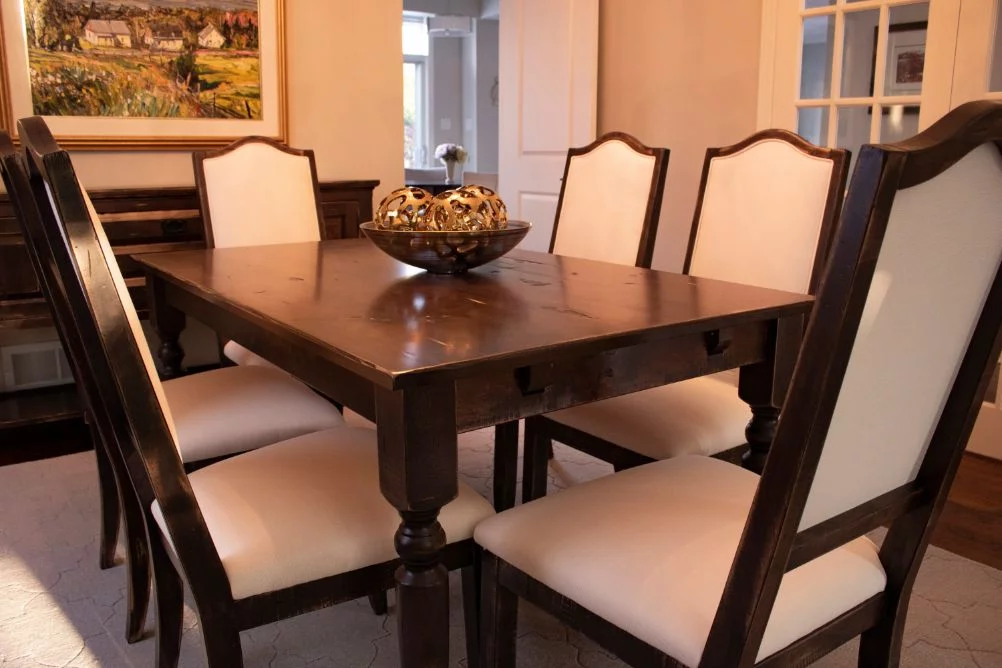 The artwork that was originally on the high living room wall moved to the dining room. With shorter ceilings and a smaller wall the painting displays perfectly.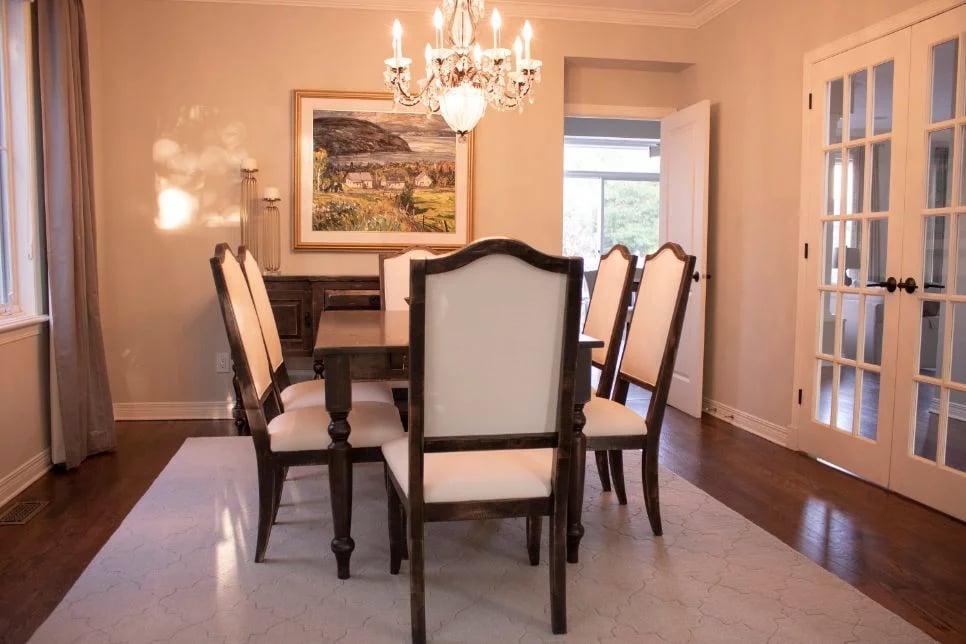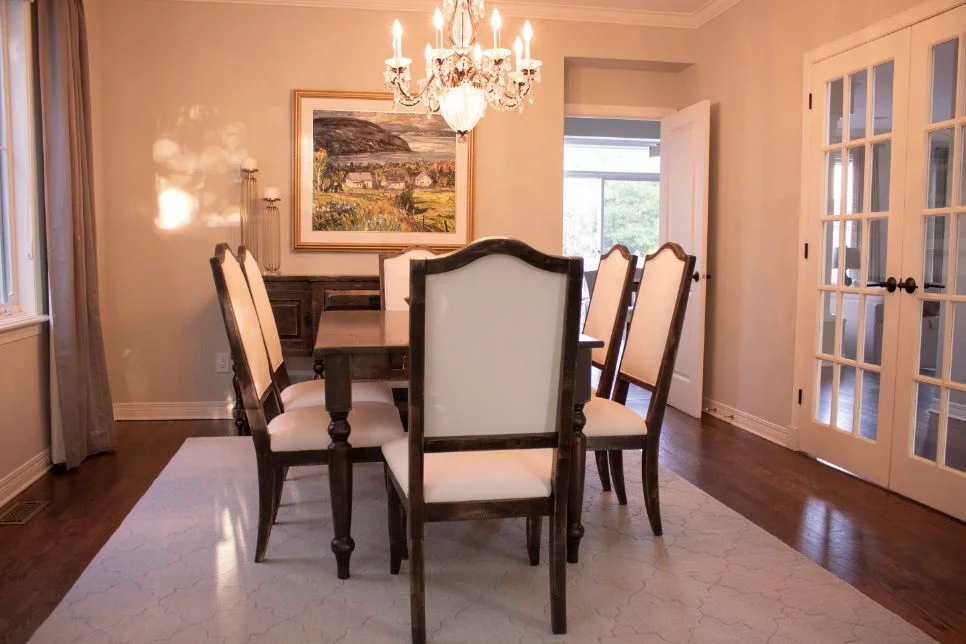 The

Surya

rug in the dining room has a muted Morrocan pattern that gets along elegantly with all the accessories in the space.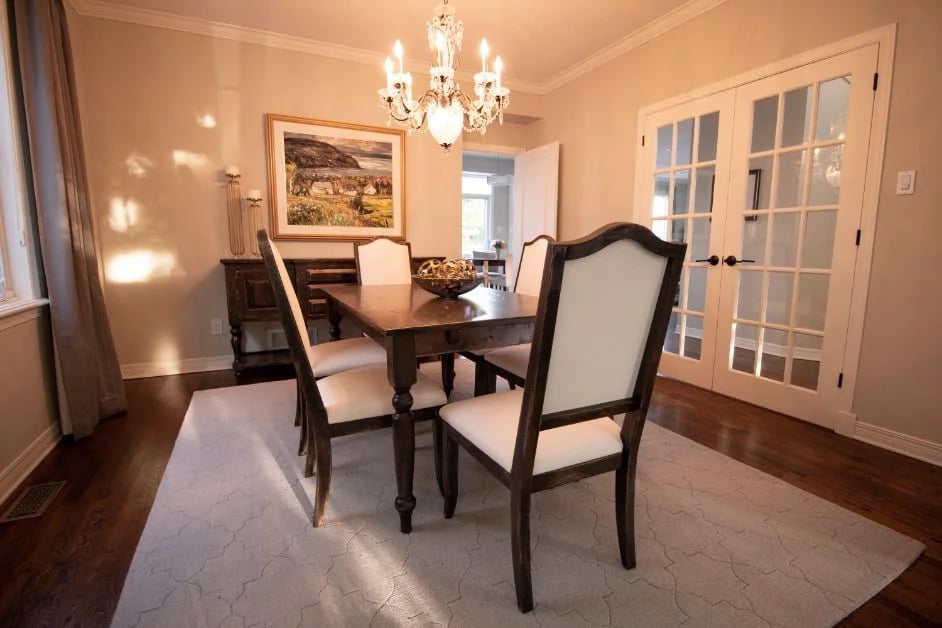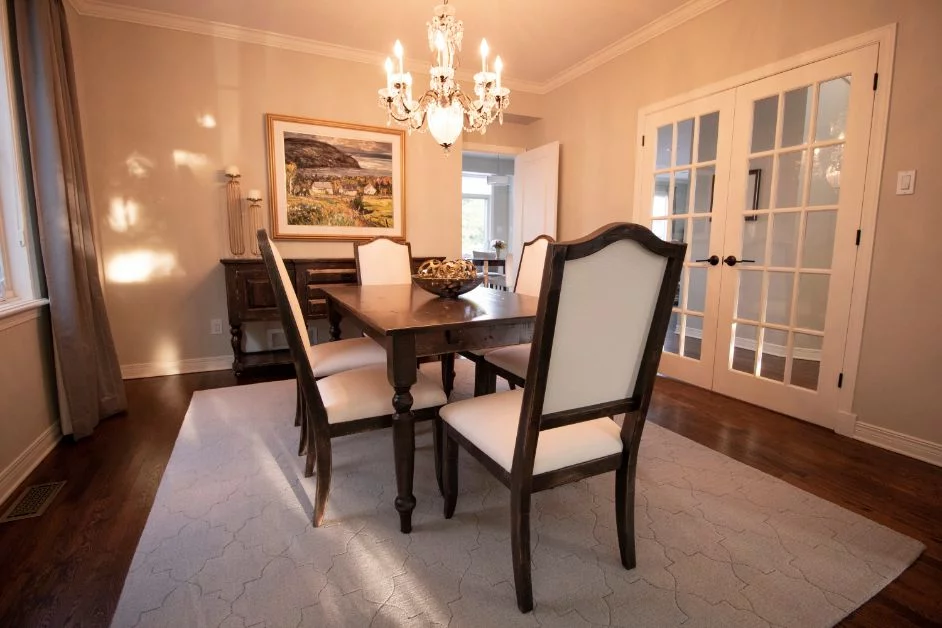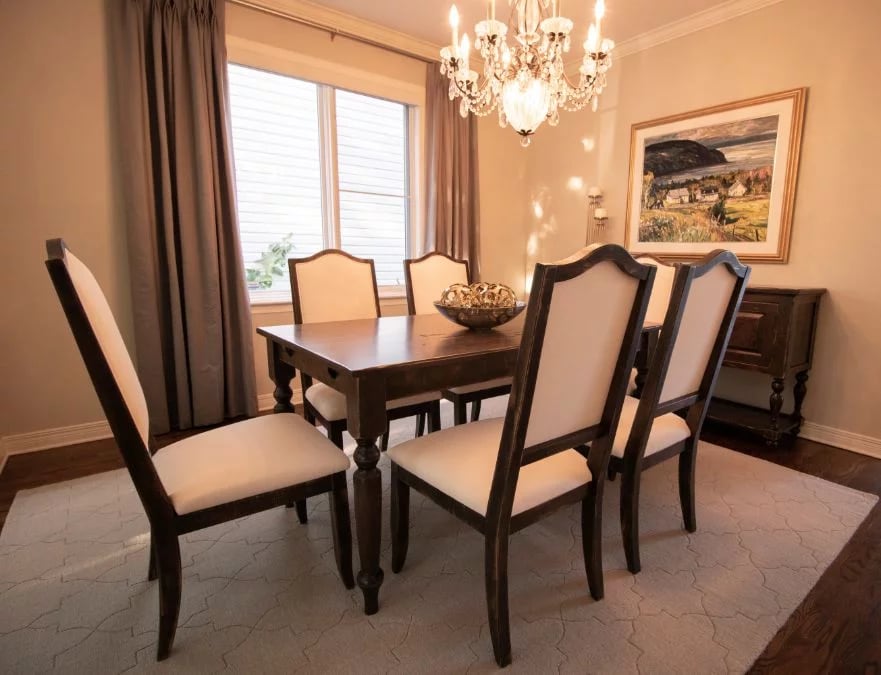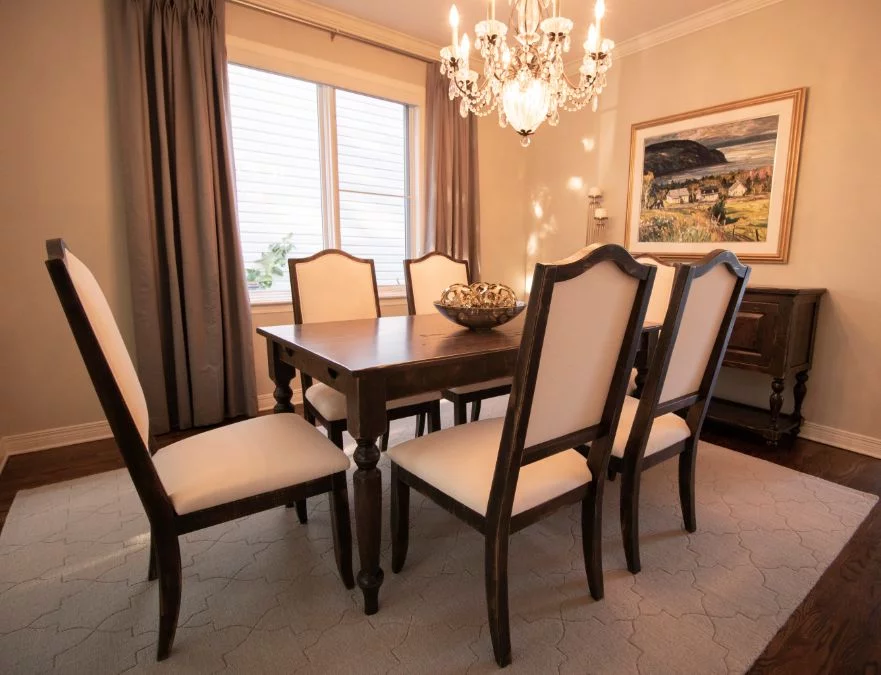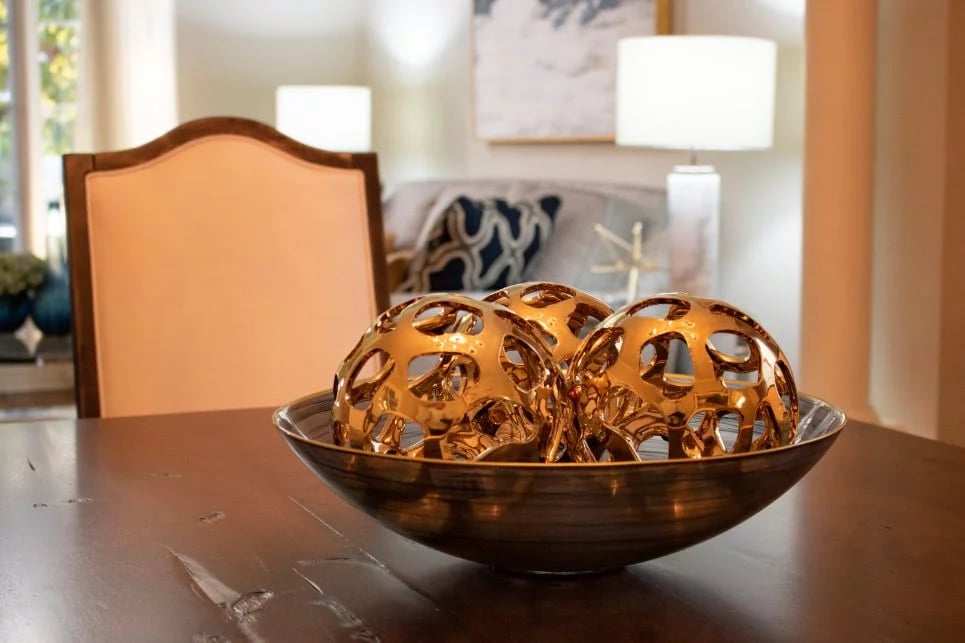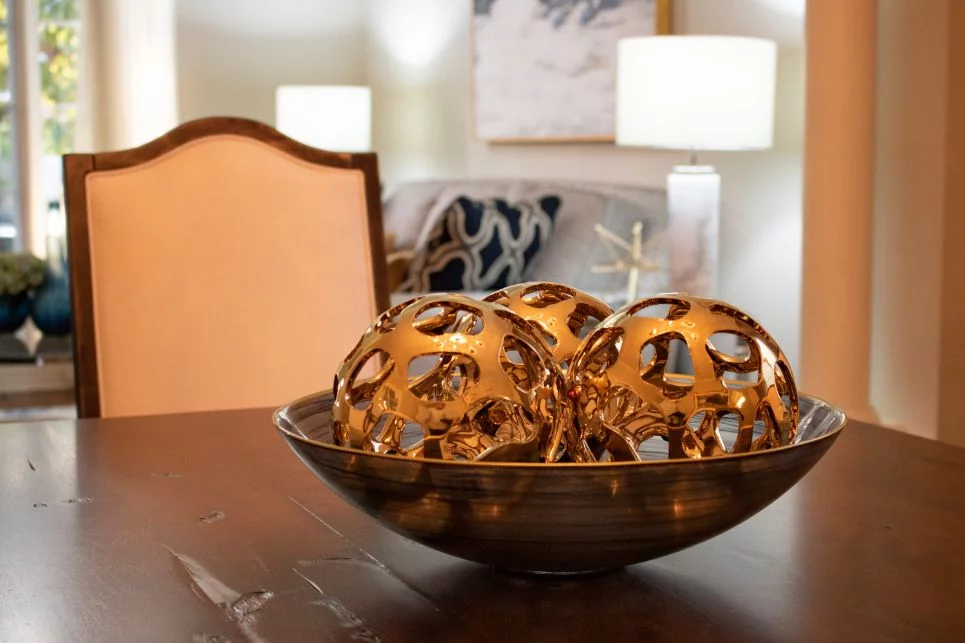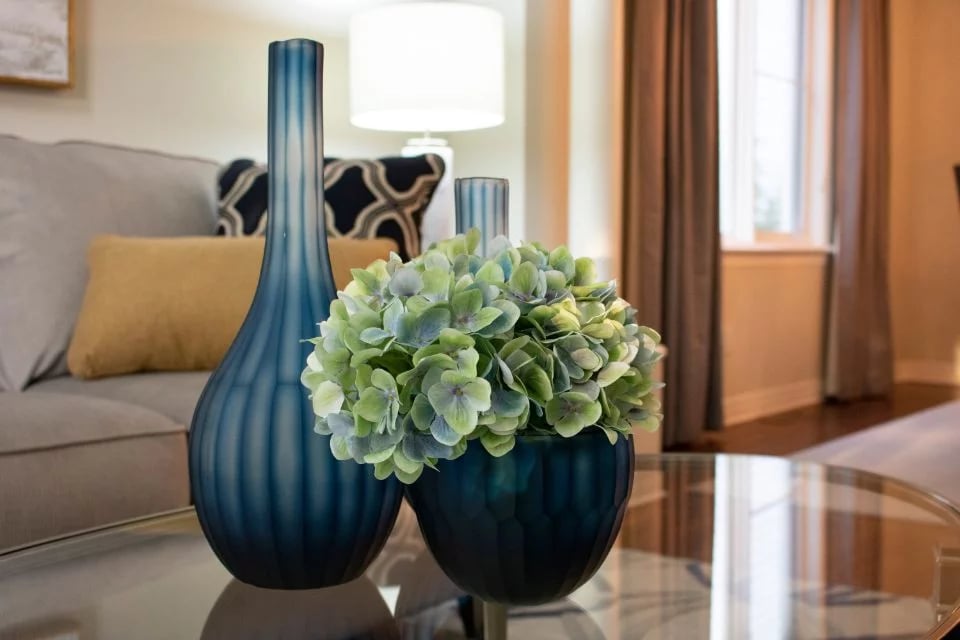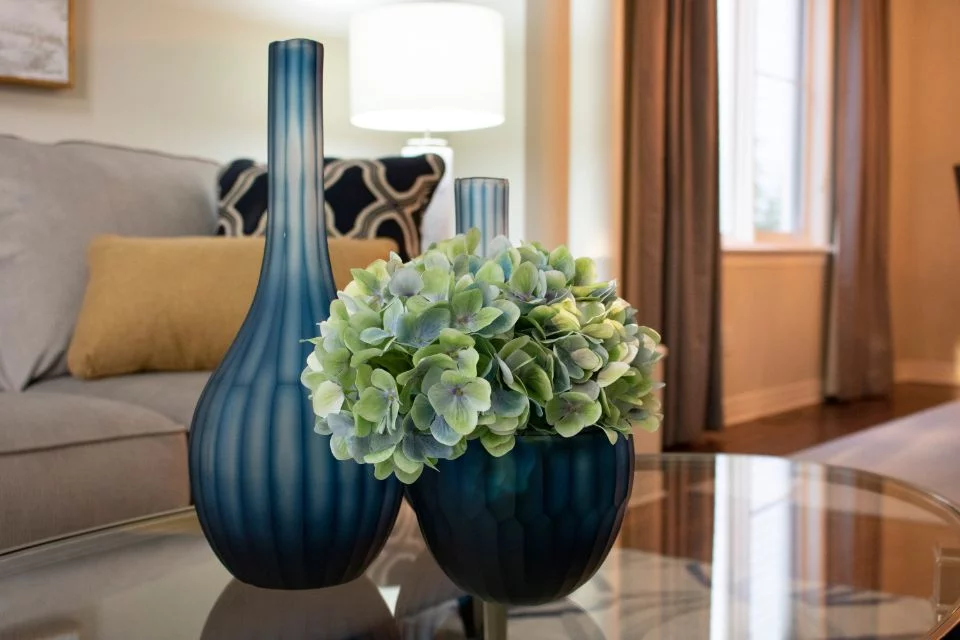 After the Makeover
:
The result is a sophisticated and classy yet cozy room with that "WOW" factor when you walk into the home. Estefanie really enjoyed working with the Rockwell's, it really was a team effort. She was delighted to be able to create a beautiful space for them which was completed on time and within budget.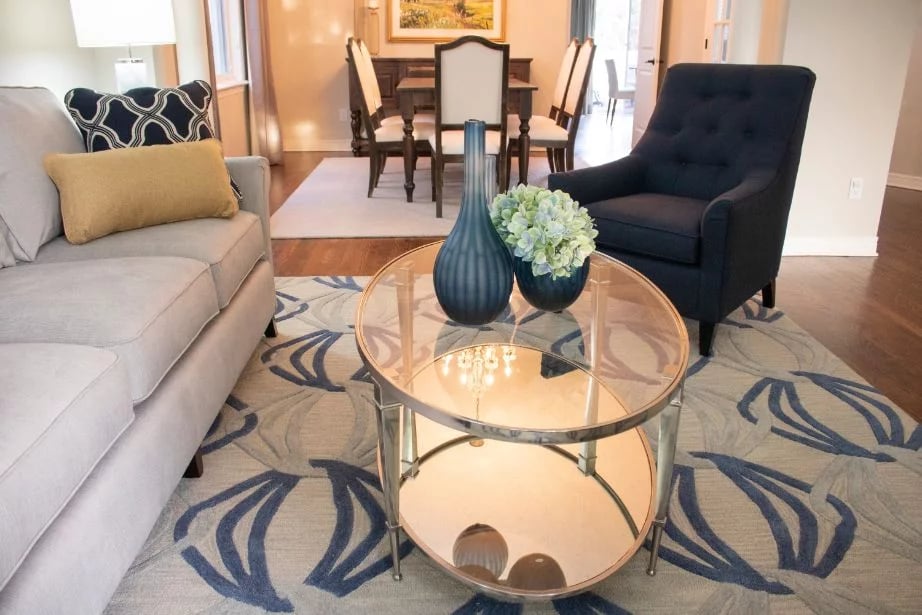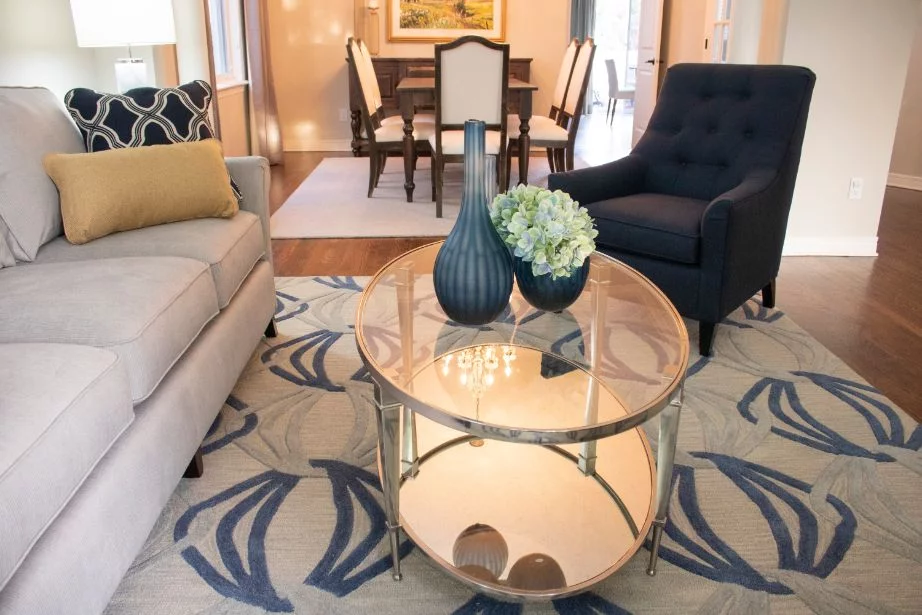 Client's reaction to the new space
"Our reaction to our new La-z-Boy living room and dining room is that we still can't believe these beautiful rooms are in our house." Andrina Rockwell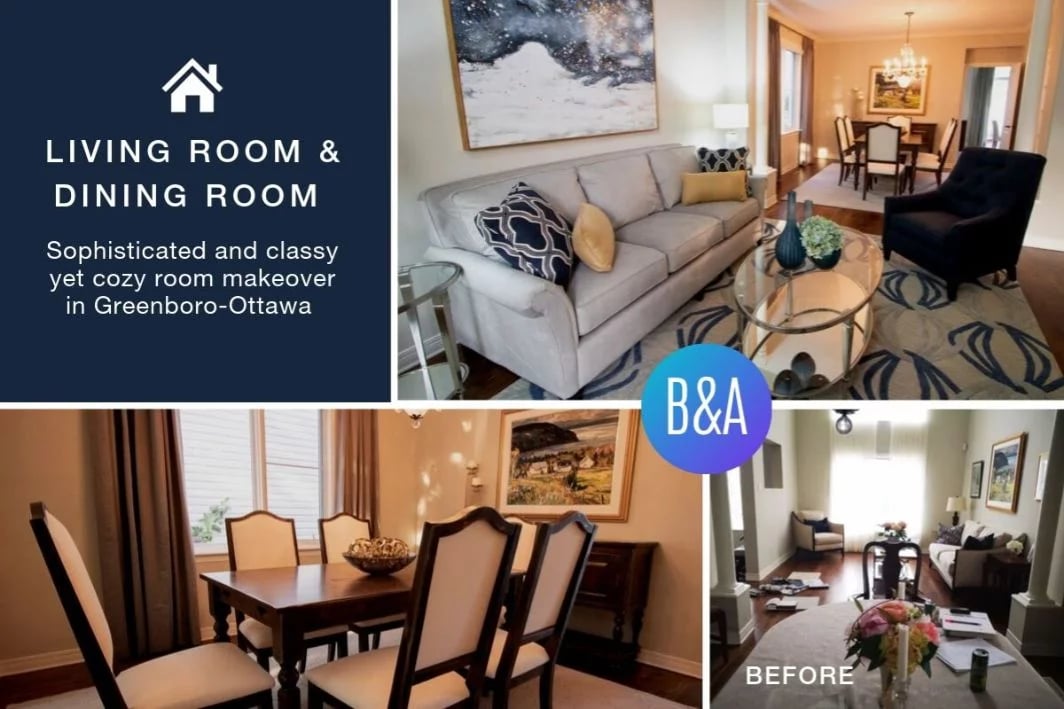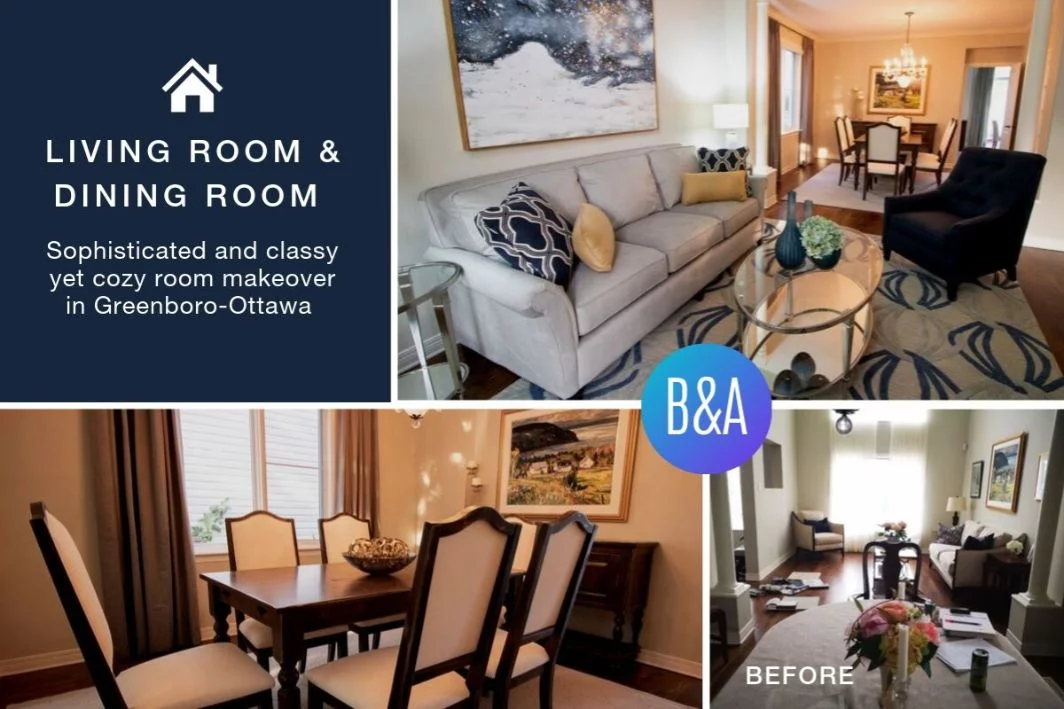 Product Info Request
Please provide us with your name and email and we'll get back to you as soon as possible regarding this item.