Modern Interior Design Makeover
March 7, 2019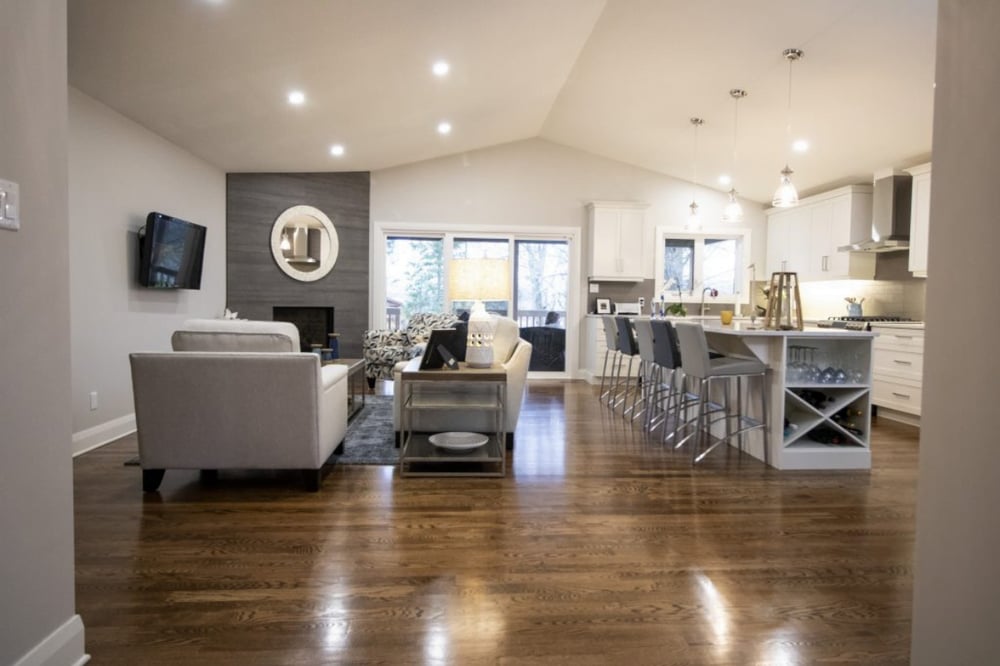 Before and After – living room and dining room in Kars
Modern Interior Design Makeover
The Before:
South of Ottawa, in Kars Ontario lies a beautiful property and a newly built home. Imagine a large open concept room with cathedral ceilings, big windows and a lovely view of the water. When in-home designer Estefanie Schuster arrived at the home of Denise Edwards, it was just finishing up construction. Denise had chosen some finishings and dark wood flooring but it was pretty much a blank slate on which to begin.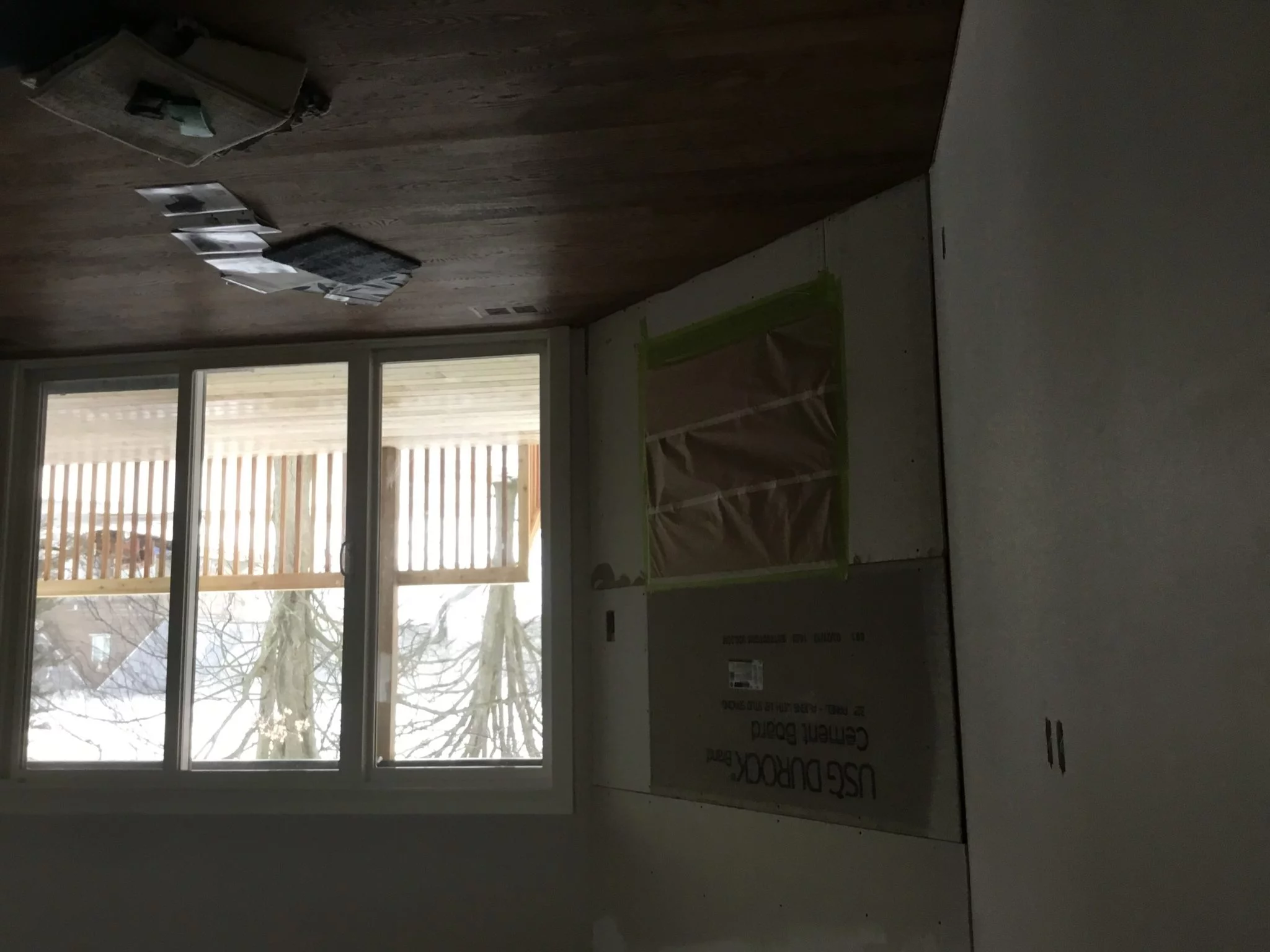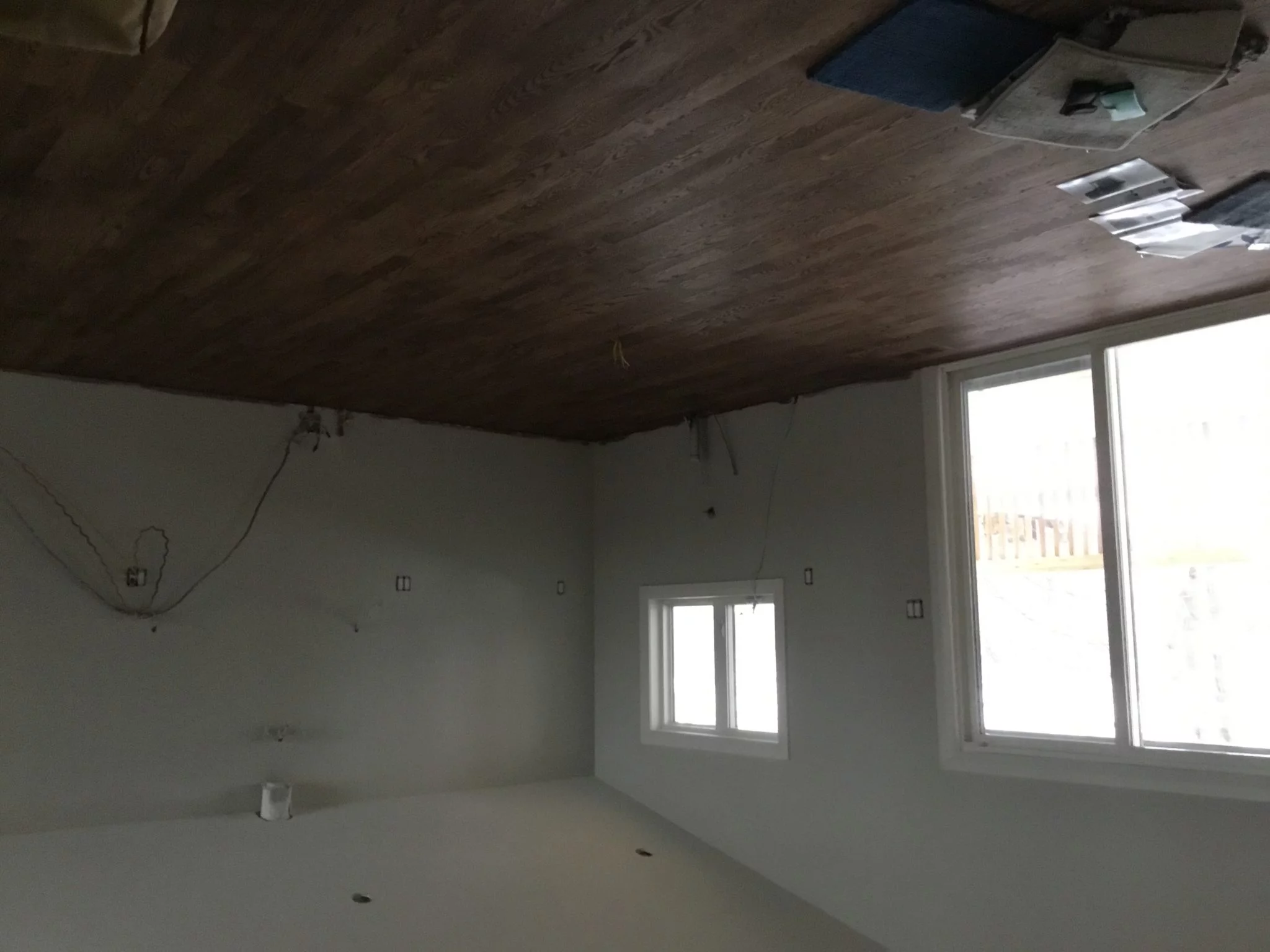 What the client wanted:
Denise was looking for designer help, as an empty living and dining space can sometimes be overwhelming. Where do you start? She knew she wanted a light and airy space, a timeless look. Her colour preferences where navy blue, grey and cream. She chose a Renwil sea shell mirror as it looked great against the grey wall and reminded her of her mother-in-law who used to create seashell mosaics. This mirror created a wonderful focal point, highlighted the fireplace and was the perfect place to begin the living room makeover.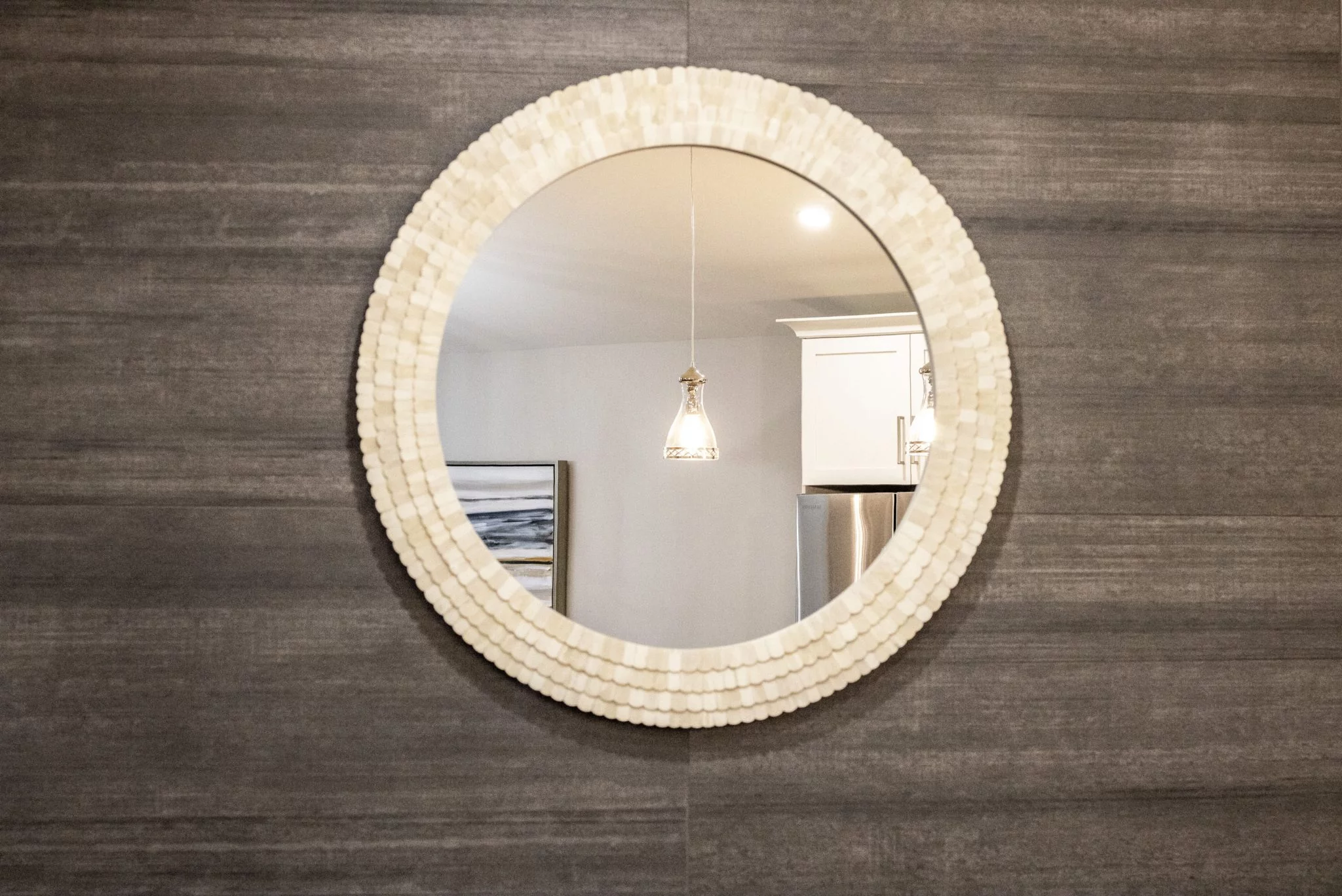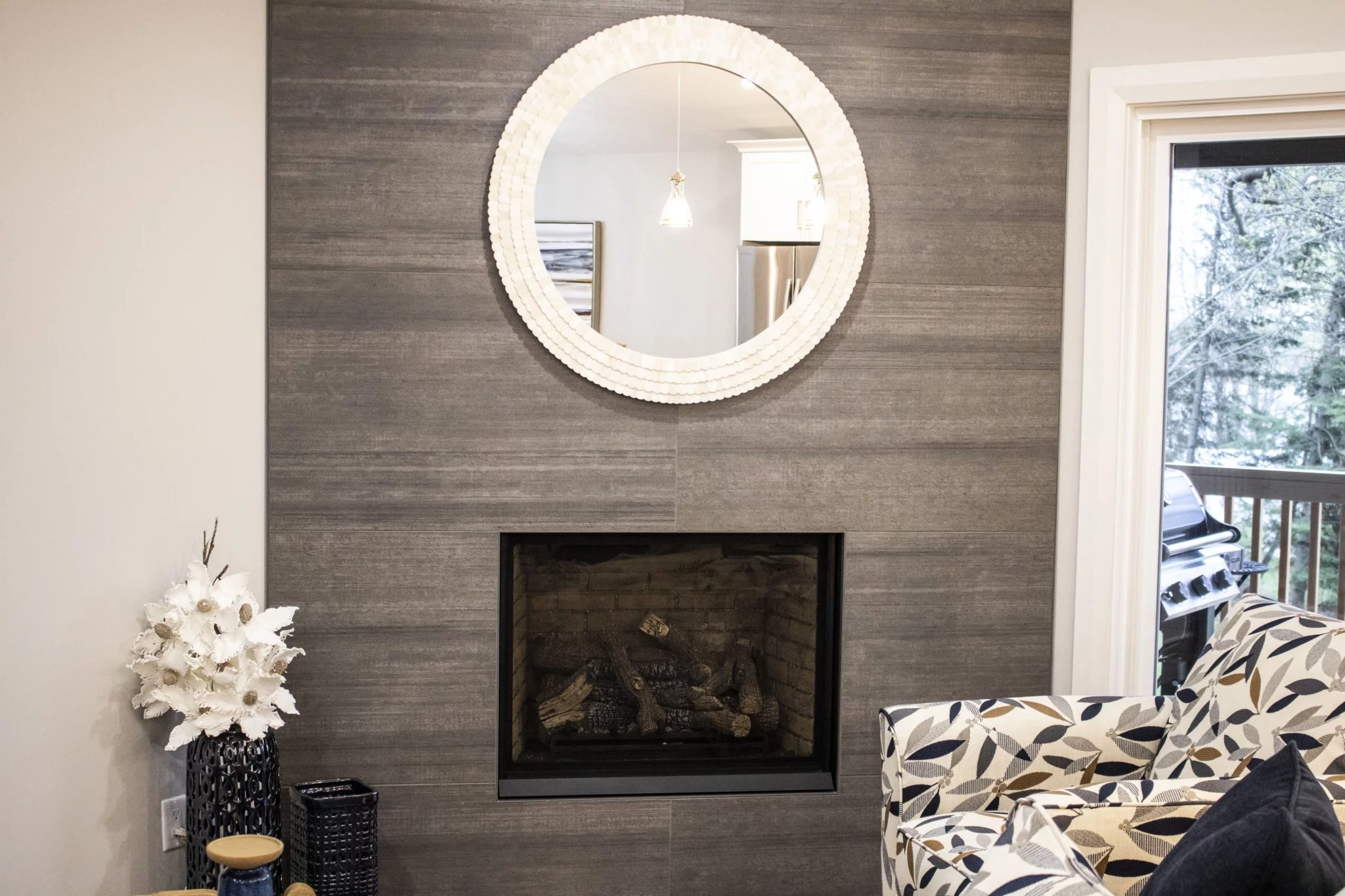 The designer's concept and vision:
Estefanie loved the space and was excited to get started. Her first thoughts for the client were light colours, Hamptons, beachy, coastal and casual chic.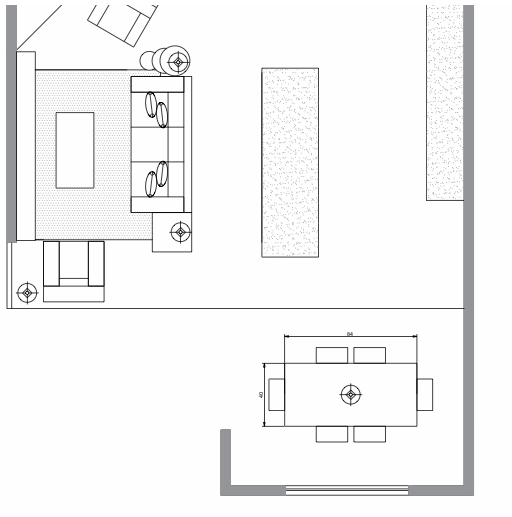 The after:
Estefanie assisted with the grey wall colour choice and some finishes such as choosing indigo layers for a modern coastal space with clean lines, rich textures and family-friendly materials. The fireplace has a sleek concrete texture and a rustic feel which pairs well with the living room's woven pieces. Combining the concrete charcoal tile on the fireplace and the delicate scales of cream coloured flower petals on the mirror achieves a wonderful contrasting effect.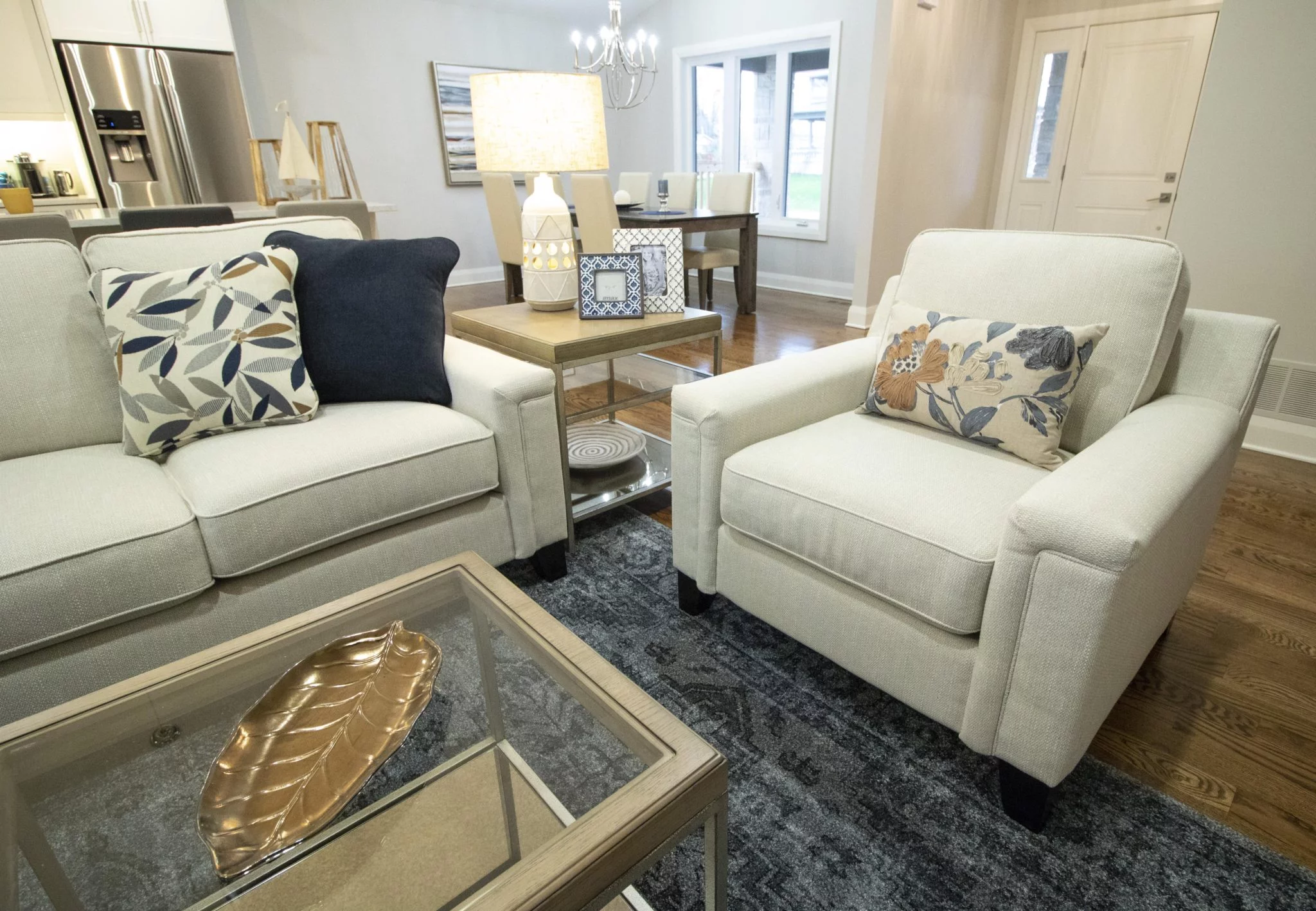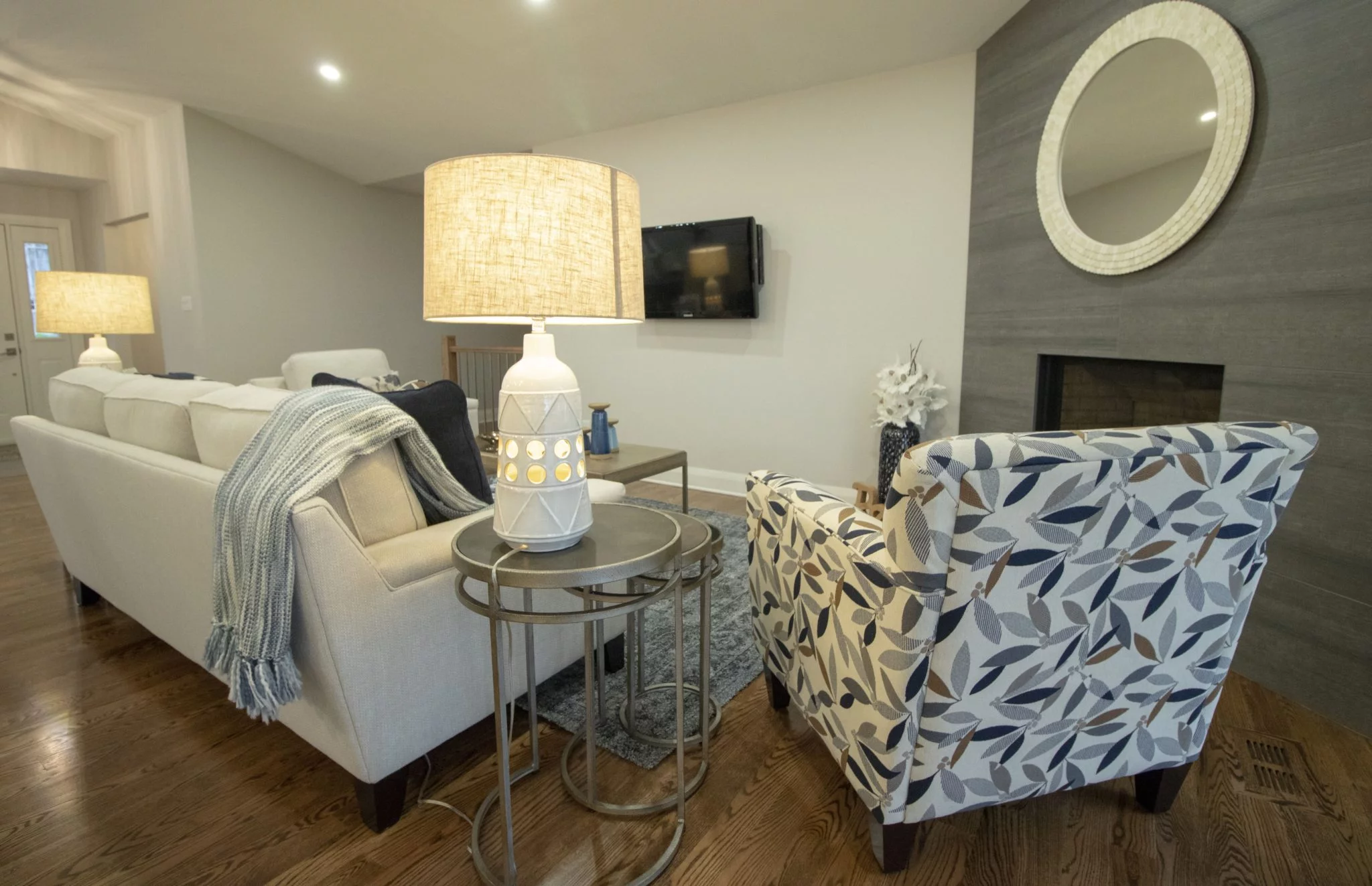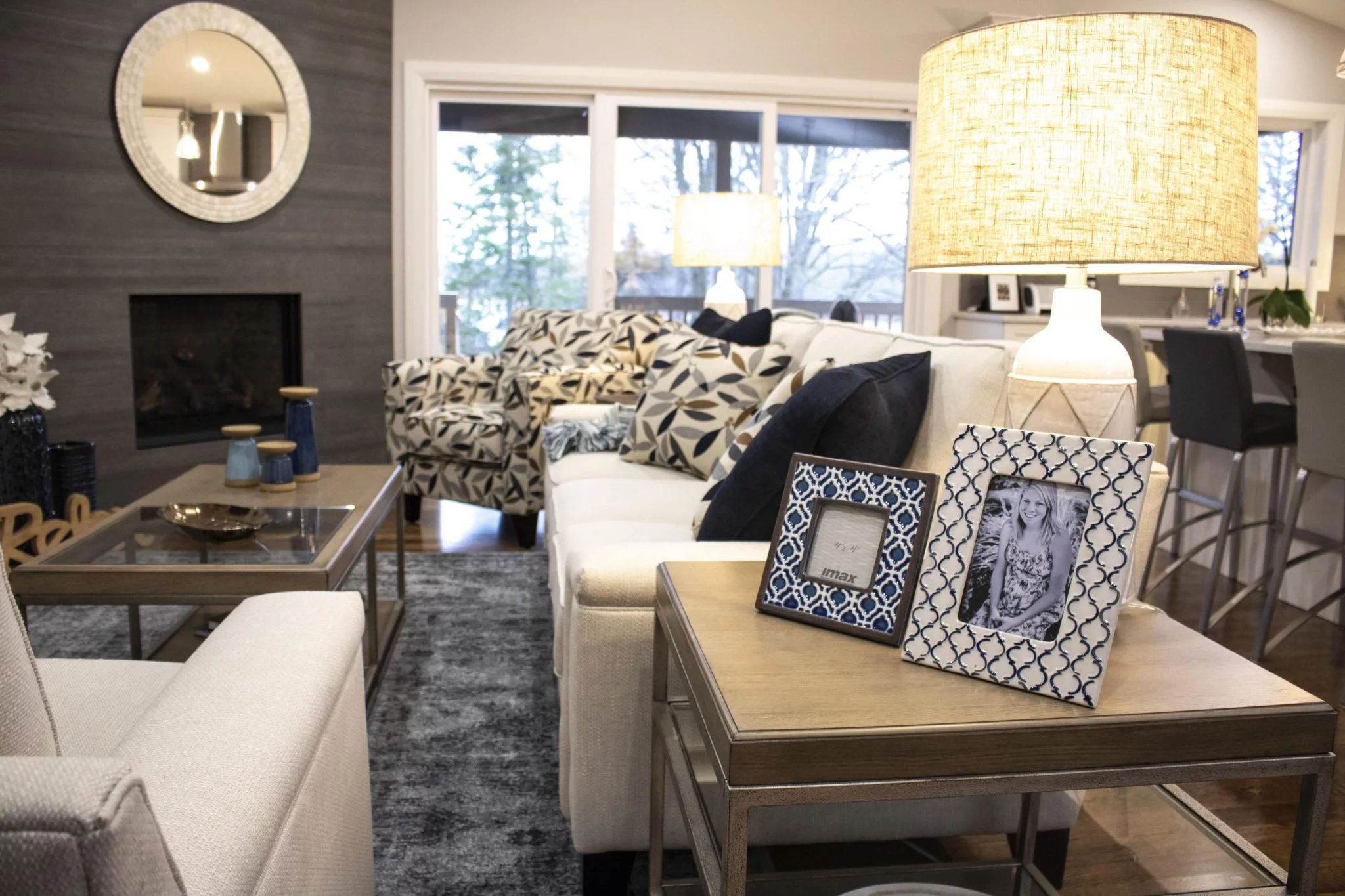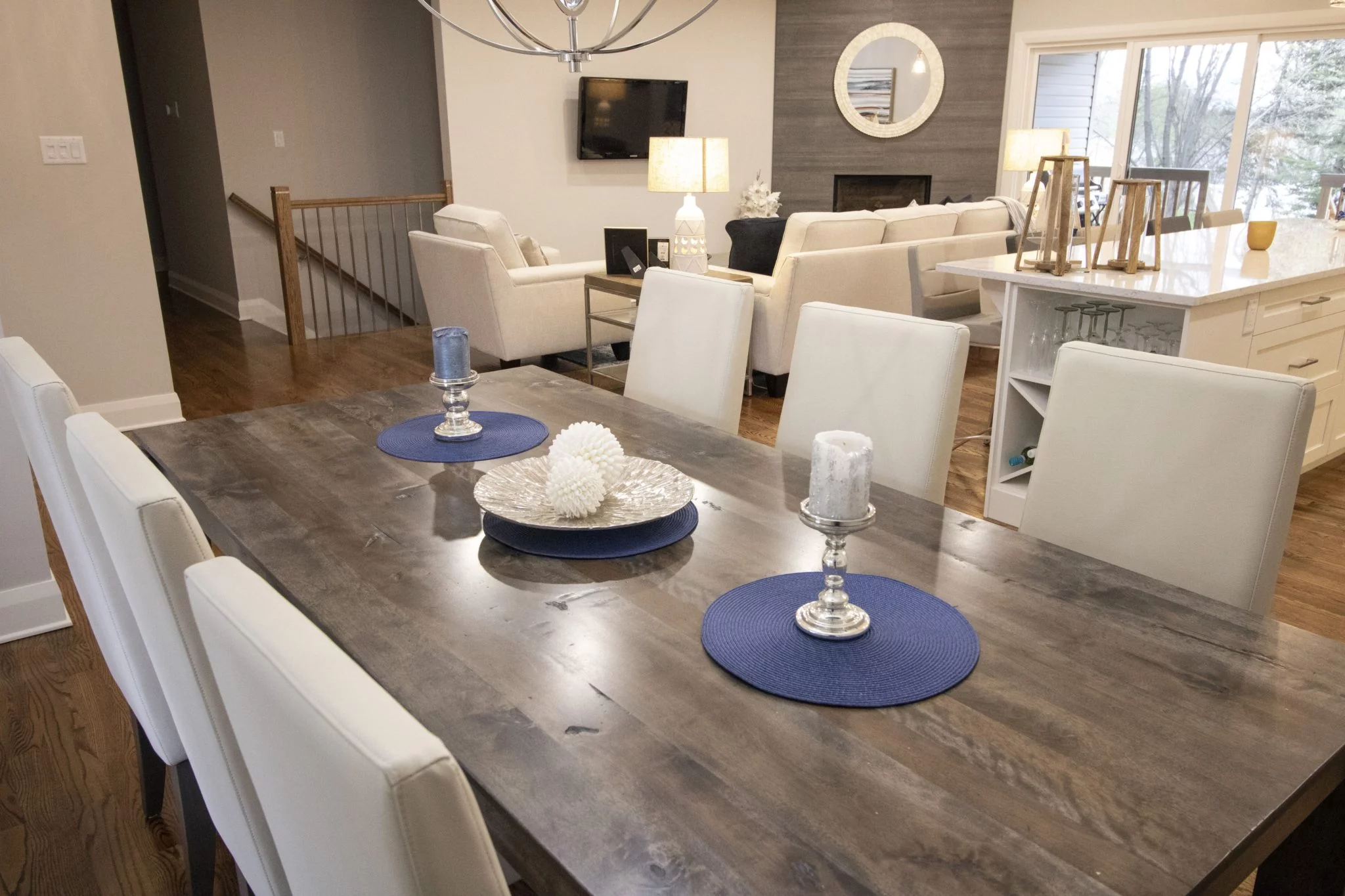 Furniture and accessories chosen by the client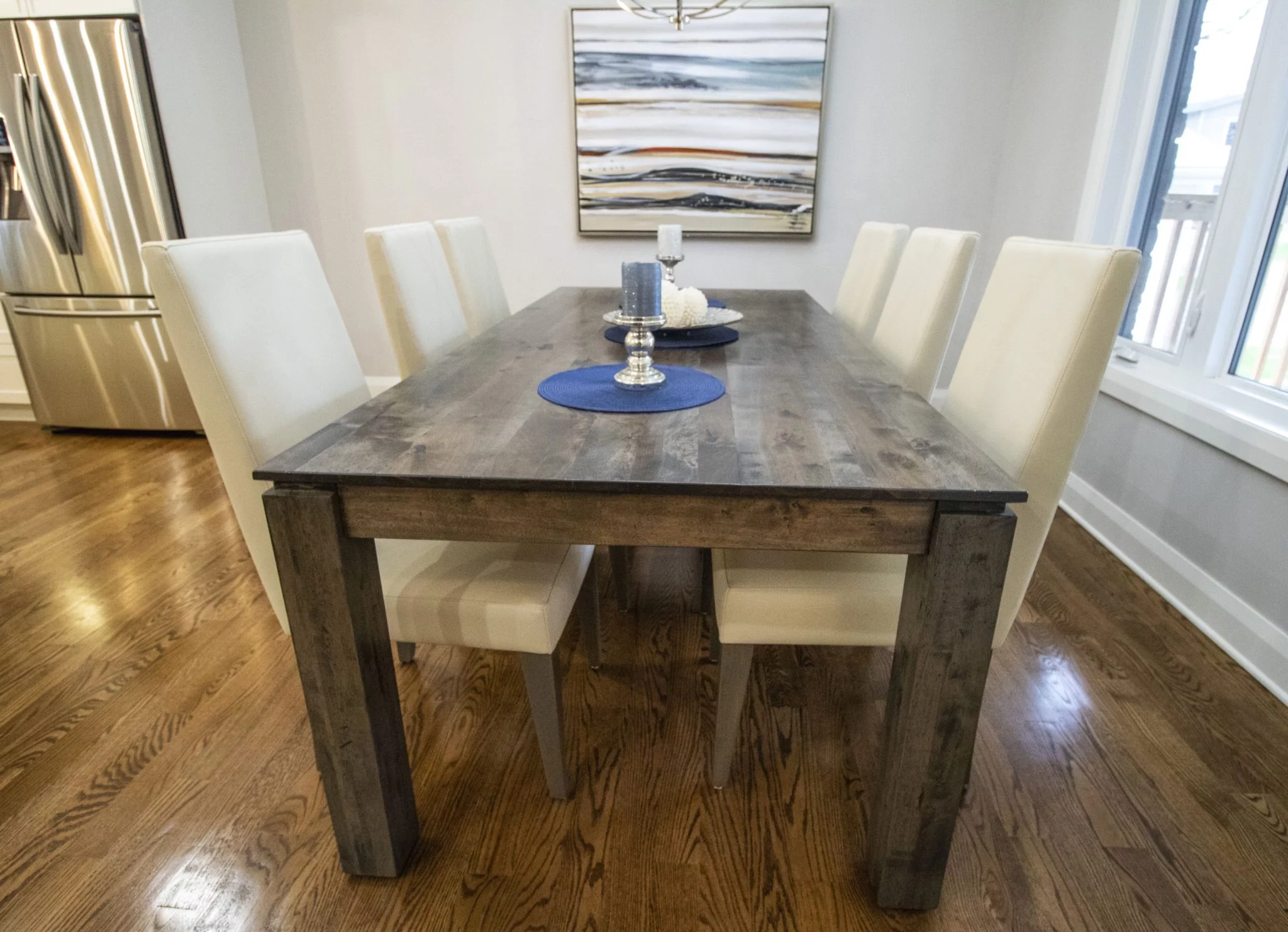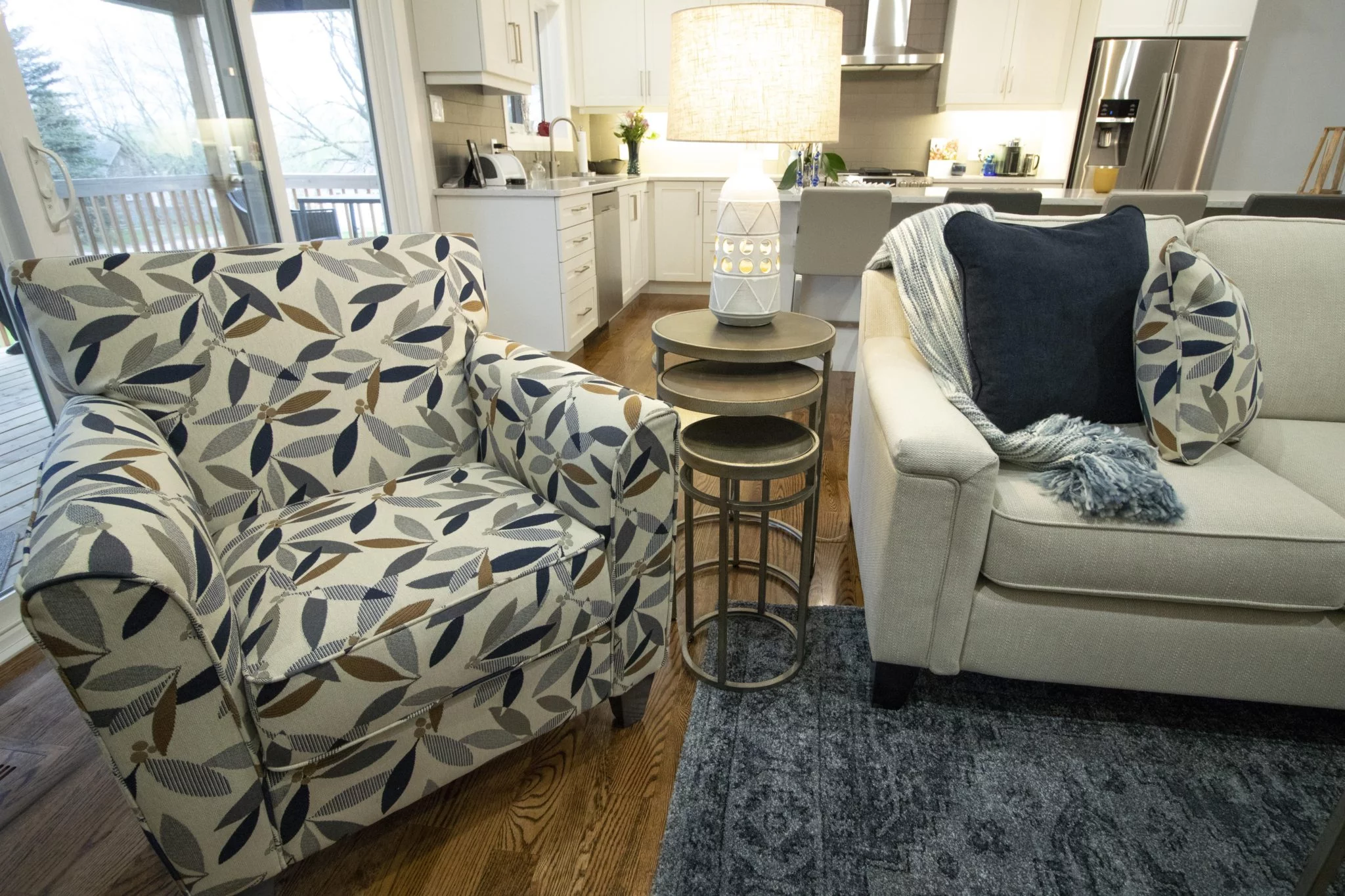 Nesting tables from Hammary and the Allegra chair with leaf patterned fabric features an inviting box seat, welt trim, slightly flared arms and decorative tapered wood legs.
The addition of navy throw pillows, accessories and an imitation over dyed rug were chosen to compliment the colour pallet and completes the look.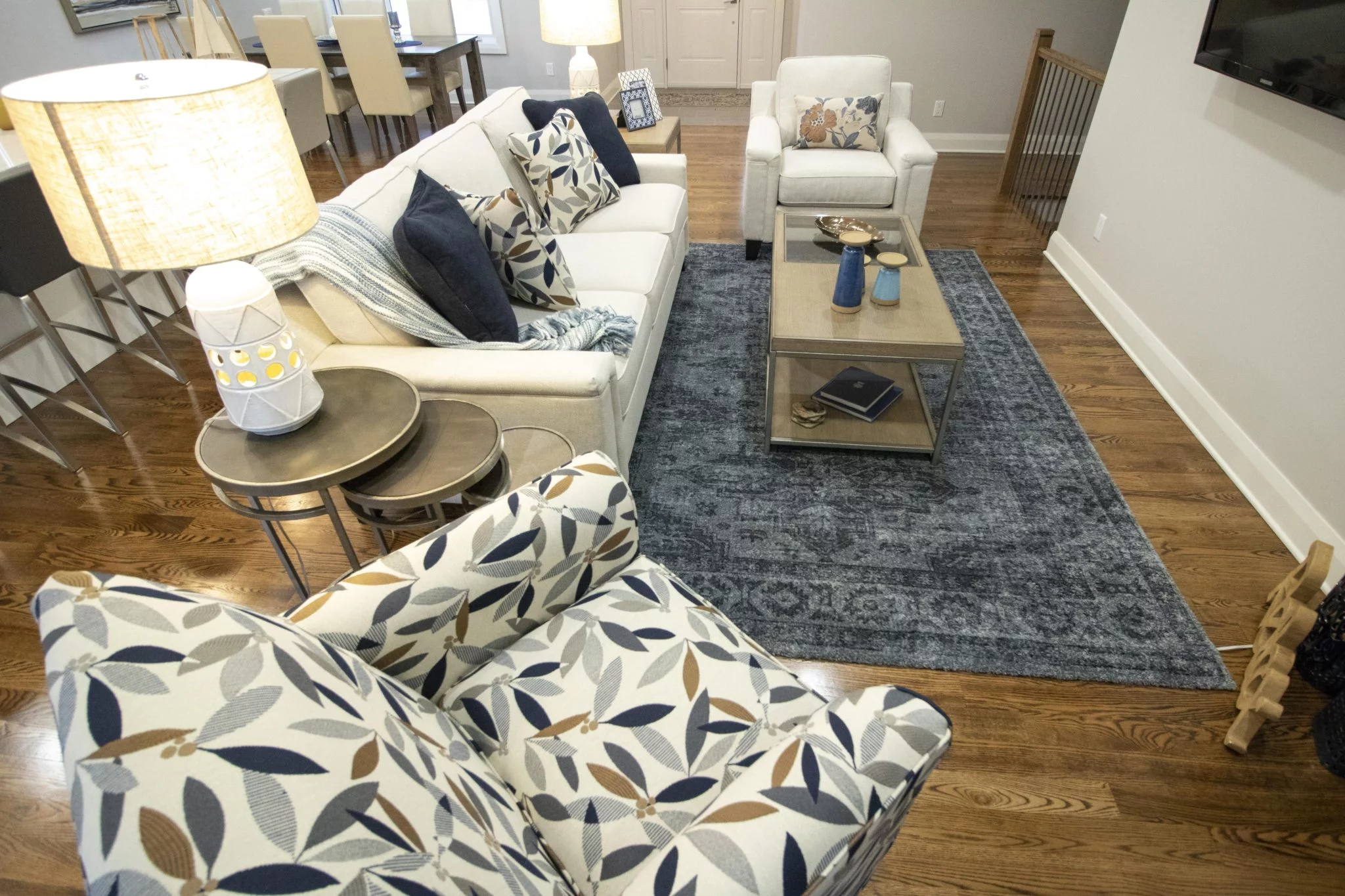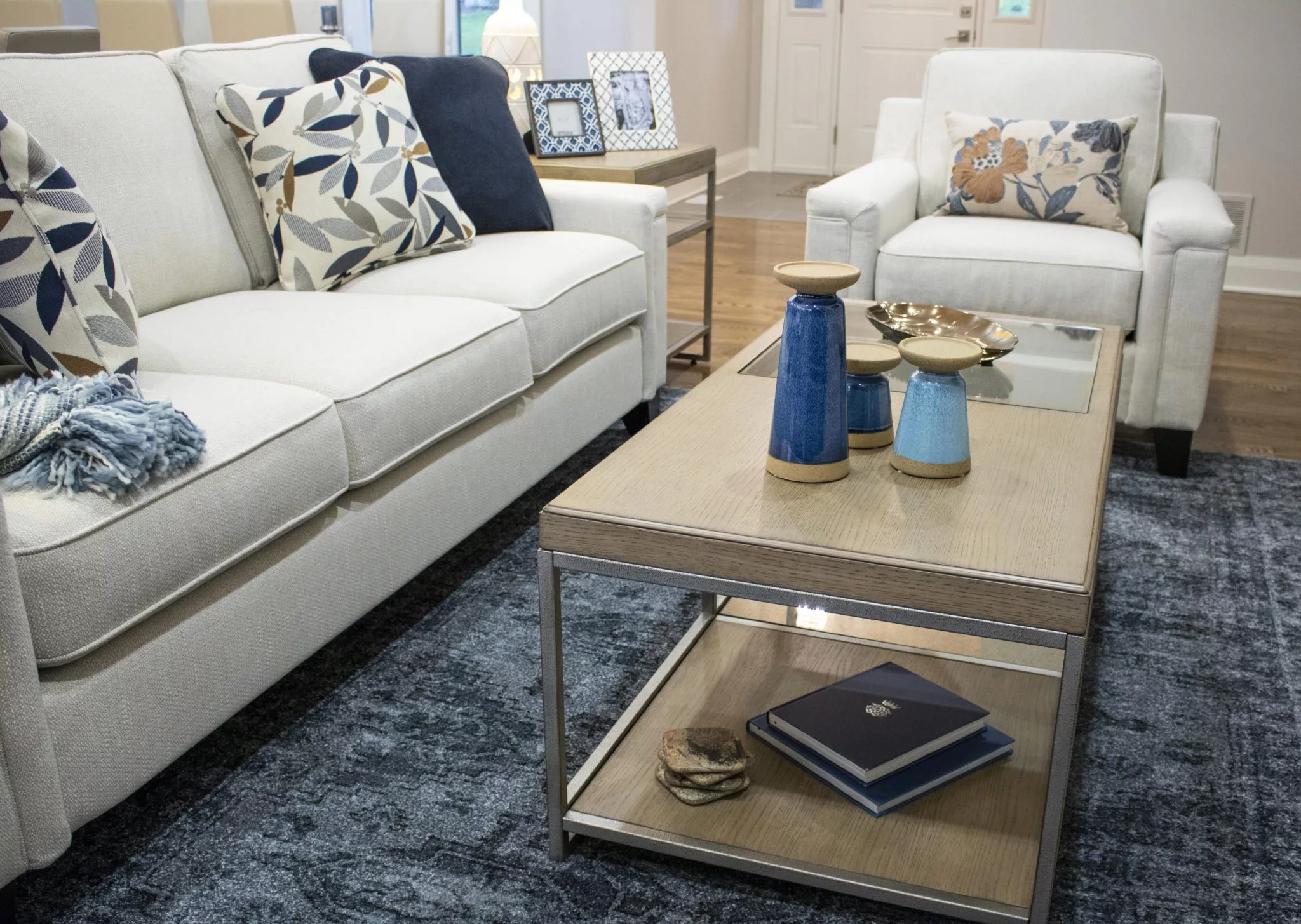 Coffee table from Hammary designed with the quarter oak veneer in a natural finish with grey glaze and a textured antique silver metal.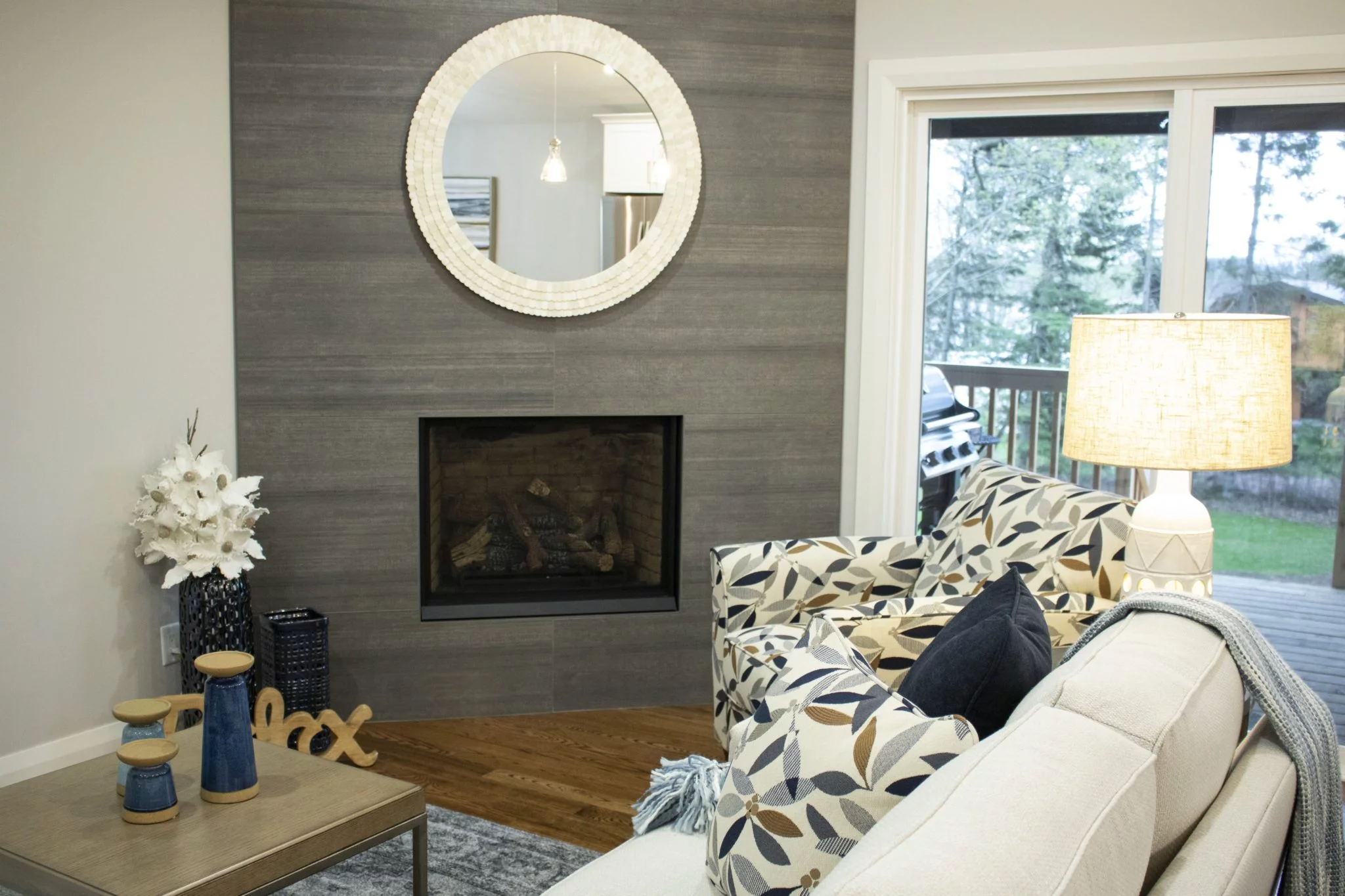 The Client's reaction:
"We were very pleased with the outcome. Designer Estefanie Schuster was able to translate our vision into reality; our open concept room is absolutely stunning. Working with Estefanie was a pleasure, and the entire La-Z-Boy experience, from start to finish, was great!"