Our COVID-19 Update
June 10, 2021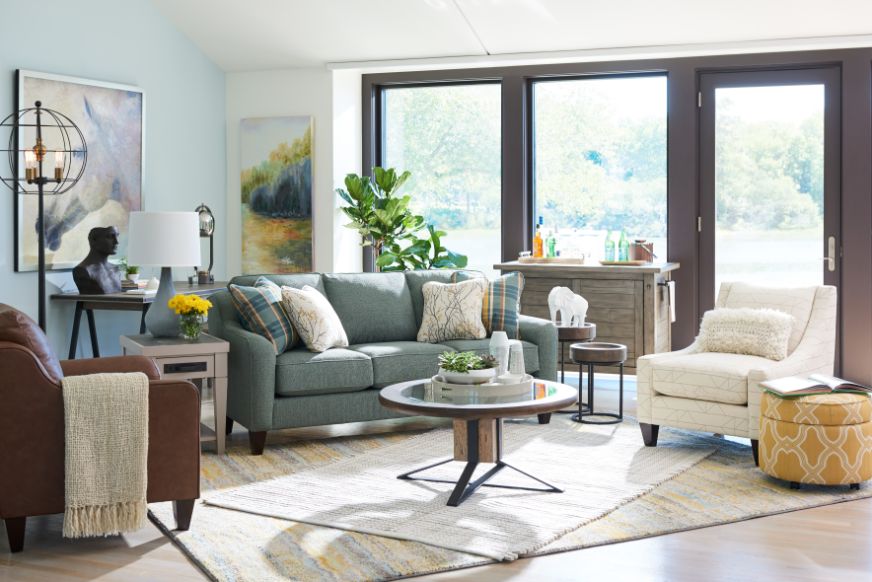 Our Covid-19 Update
[Nous regrettons que ces mises à jour ne soient pas traduites en français pour l'instant.]
Maintaining Health & Safety as a Top-Priority
Thursday, June 2, 2022 (most recent update)
As life begins to resume back to normal, your health & safety is still our utmost priority at La-Z-Boy.
Our Ottawa & Kingston locations continue to follow the most up-to-date Canadian Government guidelines for safe retail practice. Further, our showrooms are cleaned thoroughly on a regular basis, hand sanitizer is readily available, and virtual appointments are still available for individuals who prefer to stay home.

Although indoor masking is no longer mandatory, we have decided to implement the practice of mirroring our clients out of respect for their level of comfort. If a client chooses to wear a mask indoors, the design consultant or interior designer they work with will also wear a mask; no need to ask.
Finally, it is no secret that the pandemic has had lasting effects on the supply chain, and this includes delays in the furniture industry. At La-Z-Boy Ottawa & Kingston, we continue to work directly with our suppliers to reduce delivery wait time and bring in more inventory for more immediate selection.
If you are ready to visit a La-Z-Boy showroom, you are welcome to visit in person during our regular store hours. Or you can schedule a visit!
In the meantime, we can be contacted online, via email at customercare@lzb.ca, and by phone. You can also check out some of our current in-stock furniture specials that are ready for delivery!
Warmest Regards,
Ron Mathurin
President La-Z-Boy Ottawa & Kingston
Product Info Request
Please provide us with your name and email and we'll get back to you as soon as possible regarding this item.