Review of Hammary Furniture at La-Z-Boy
April 30, 2021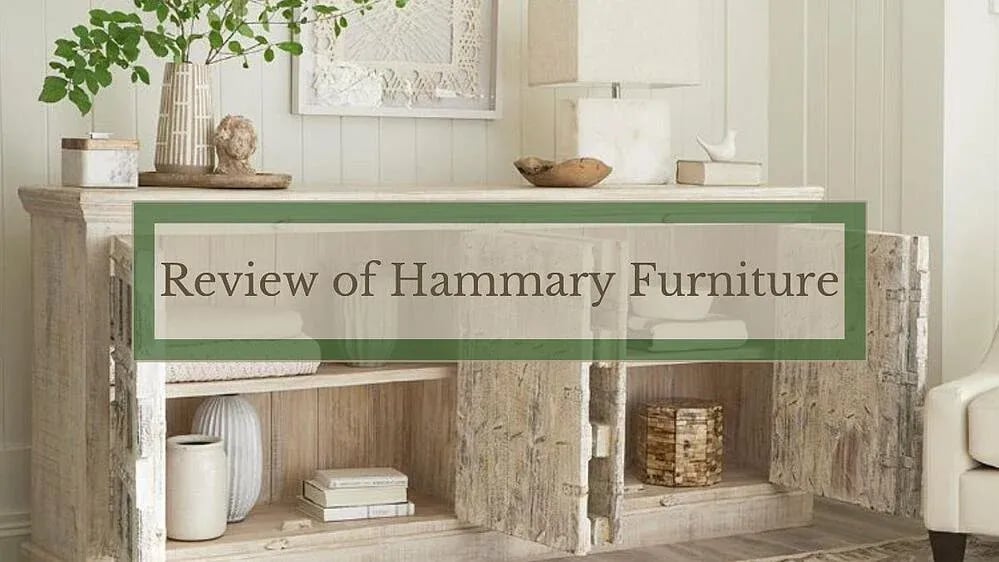 When you think of La-Z-Boy, you likely think of the iconic recliner chair and our big, comfy sofas!
While we do take pride in our quality-crafted and comfortable upholstery selection, we understand that there is much more that goes into furnishing a comfortable home, beyond just chairs and sofas.
In fact, no living room is truly complete without a stylish coffee table. Could you imagine a home bar with no barstools? What about a home theatre with no entertainment unit?
Casegoods are essential to complete any room. This accent furniture that often provides storage are secondary pieces that will bring balance, layers and functionality to your space.
With this, many homeowners are surprised to learn that La-Z-Boy actually carries a vast selection of case good products. Hammary Home Furnishings is a portfolio company of the La-Z-Boy case good group, along with Kincaid and American Drew.
Hammary offers a variety of styles in living room tables, chairside tables, home office furniture, and home entertainment furnishings. Also, its unique Hidden Treasures® collection is an assortment of one-of-a-kind accent pieces inspired by incredible furniture designs from around the world.
Are you looking for case goods to complement and complete a room? Hammary might offer exactly what you need.
Read on for a detailed review of Hammary Furniture at La-Z-Boy.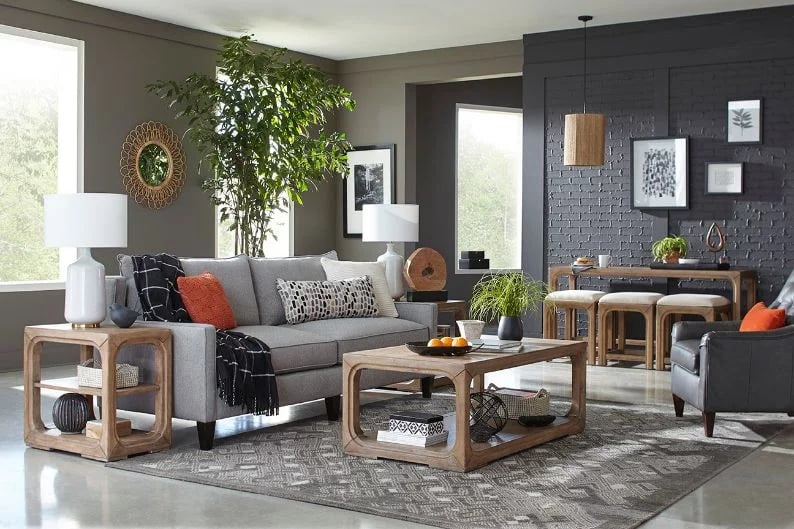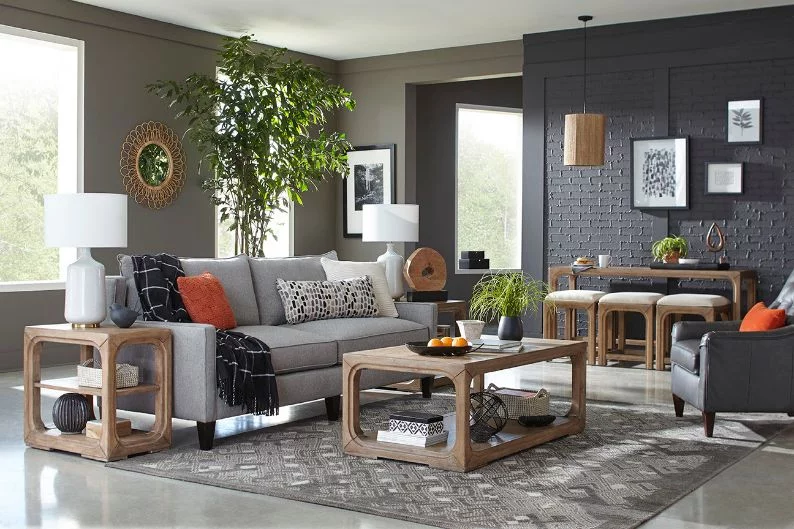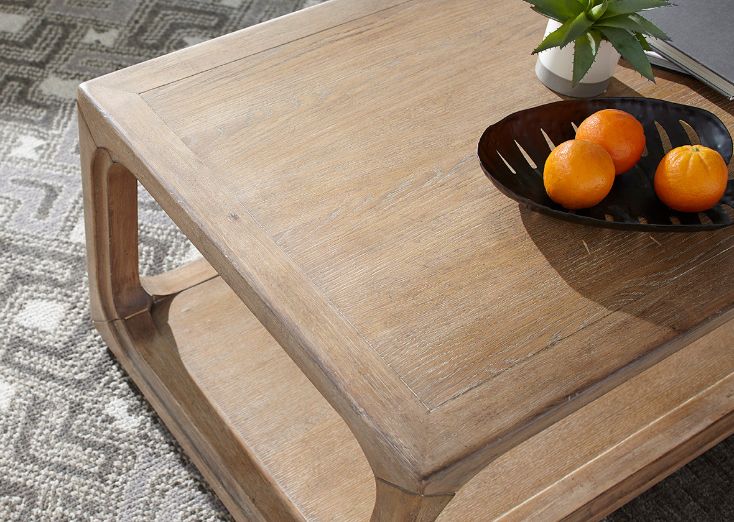 About Hammary
Hammary was first established in 1943 by a man named Hamilton Louden Bruce. What started as a small manufacturer of canvas-covered lawn chairs, quickly evolved into a very successful home furnishing manufacturer.
Today, Hammary manufactures a wide variety of case goods and home accents that are distributed throughout the United States and Canada. The distribution center operates out of Granite Falls, North Carolina.
In August of 2015, Hammary became a part of the La-Z-Boy Casegood group, along with American Drew and Kincaid.
With a primary focus on producing high-quality case good products, Hammary is a service-oriented company. This service is not limited to a wide range of products and fast shipment, but Hammary believes that good service starts with good communication. With this, the Hammary service team prides itself on being easily reachable to their clients.
Collections & Products
Hammary furniture is crafted to satisfy even the most discriminating of customers. Hammary provides designs, styles, and quality that homeowners appreciate and are proud to own.
Every Hammary product embodies beautiful styling, fine craftsmanship, and quality beyond compare. It is likely that Hammary furniture will become an heirloom in your family, to be proudly passed through generations.
Hammary offers a vast selection of occasional tables, home office furniture, and versatile home entertainment options, with over 70 collections to choose from.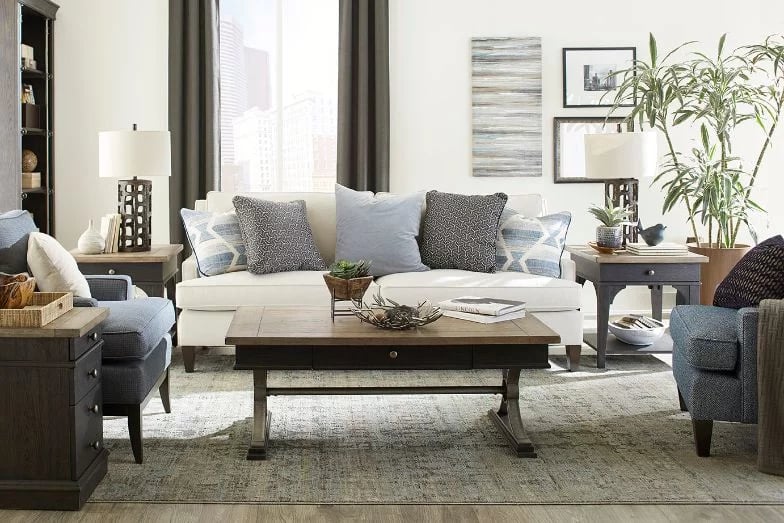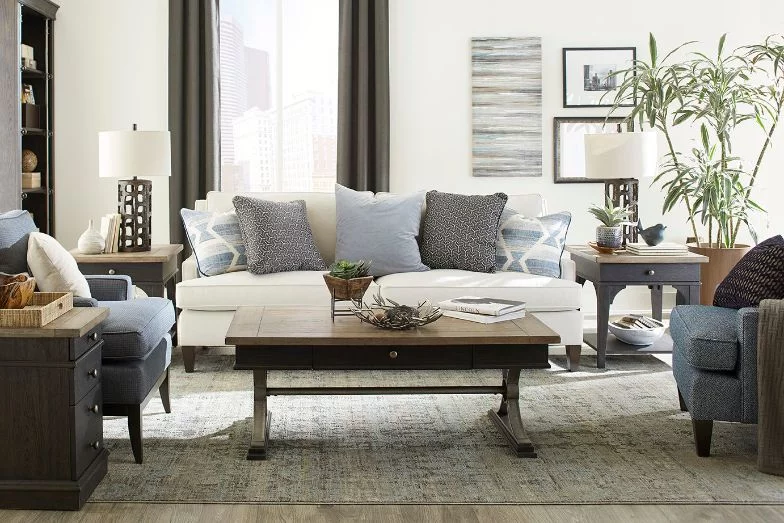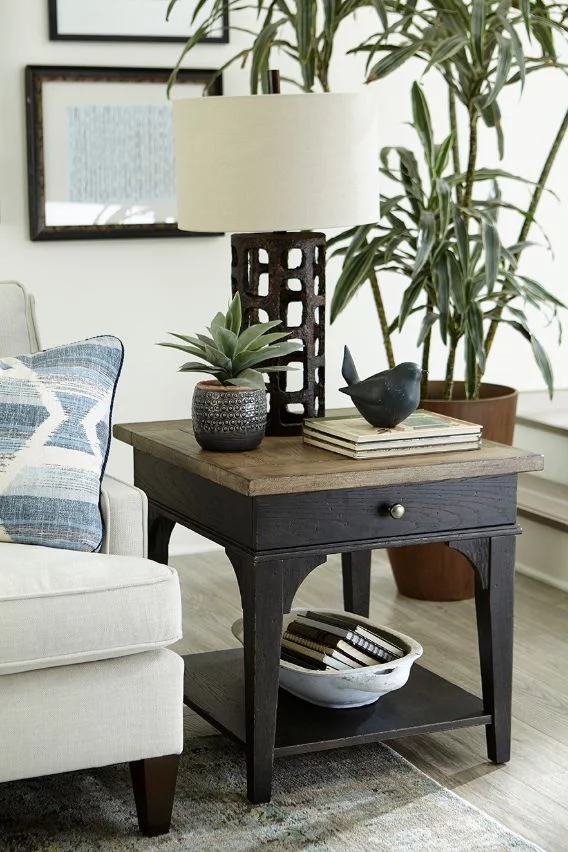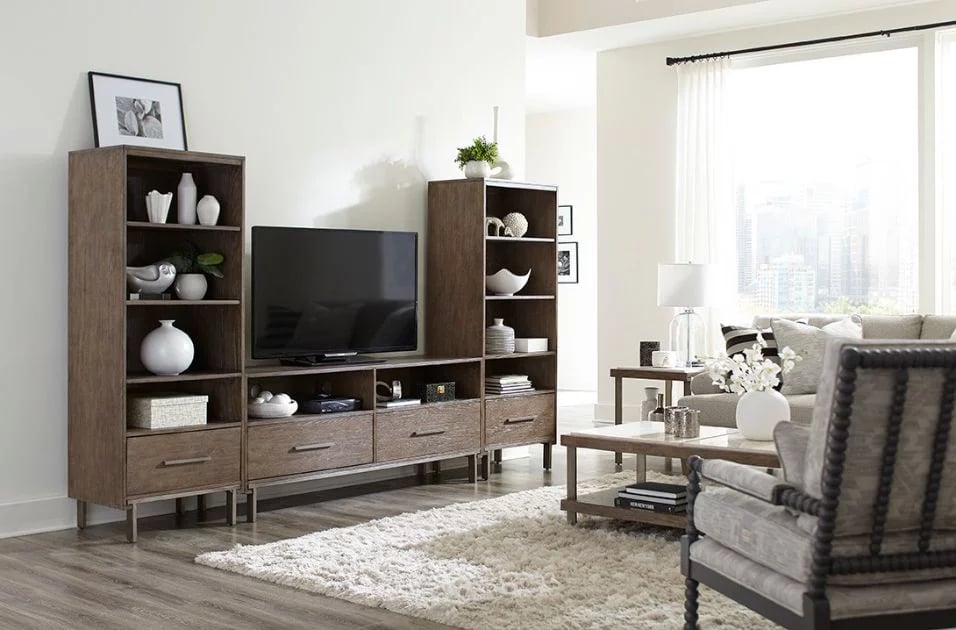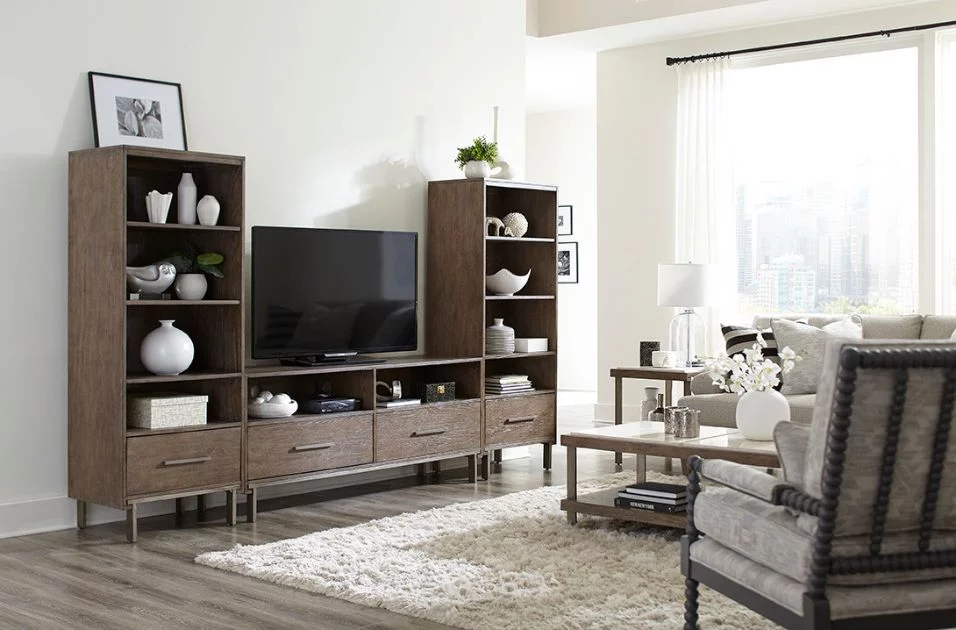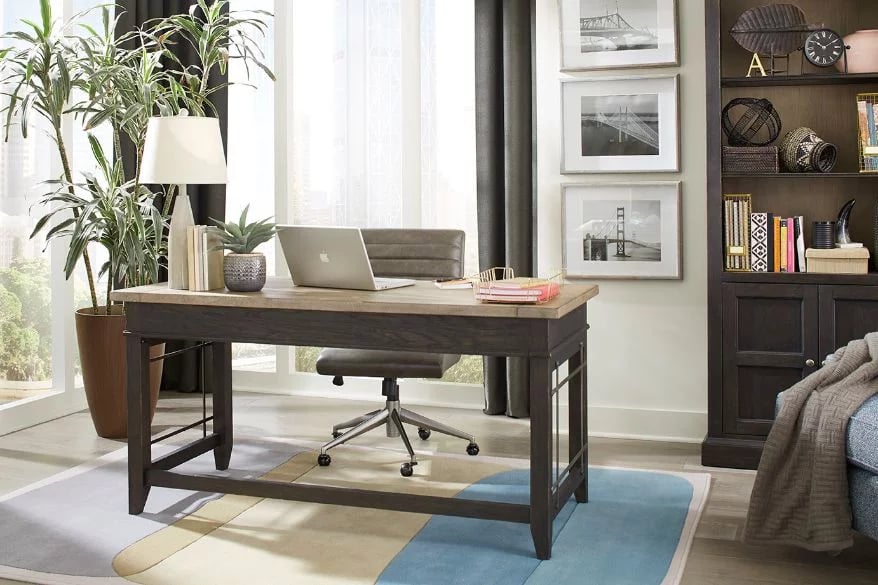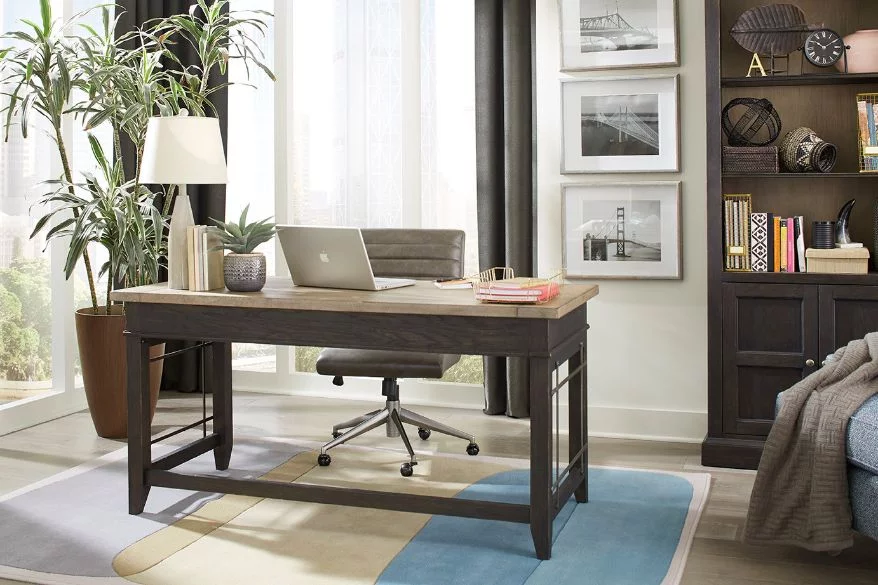 Further, the Hammary Hidden Treasure collections of tables, trunks, chests, and consoles offer a unique sense of style. Crafted with attention to every detail, they are rich in Old World icons and traditions, adding a personalized accent to your home.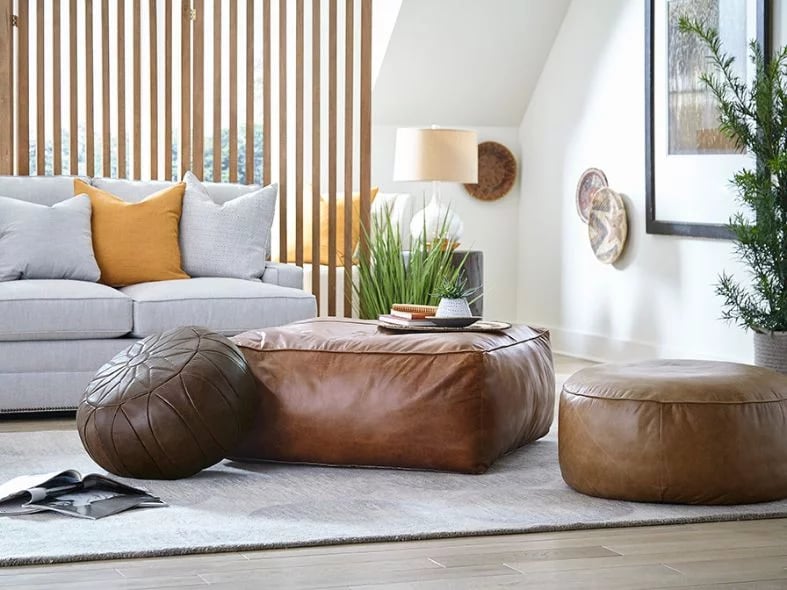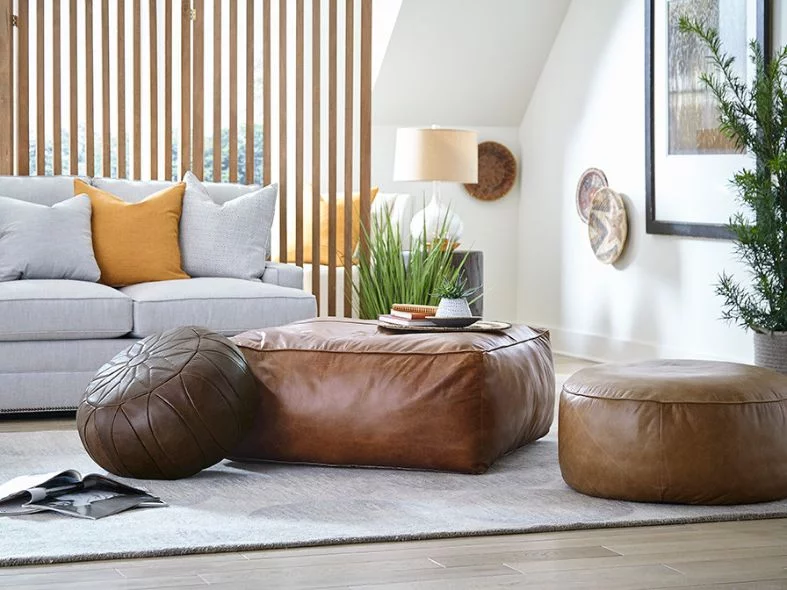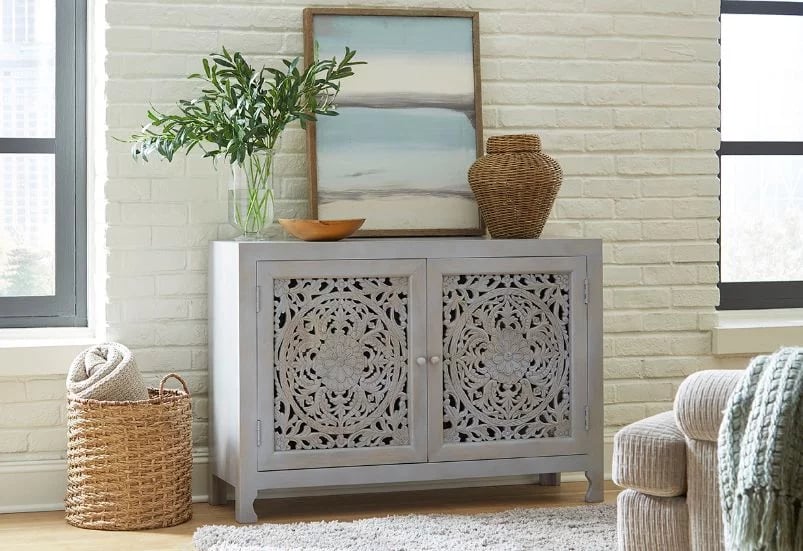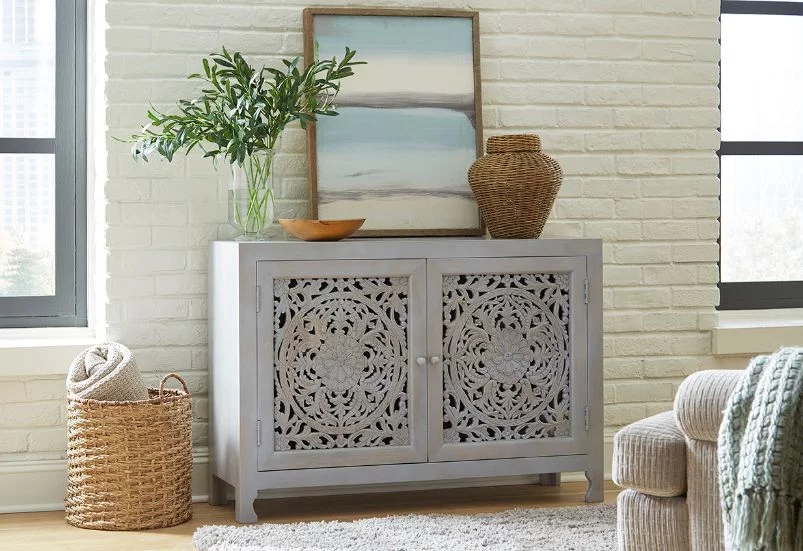 In fact, the Hidden Treasures collection is quite extensive. Browse the collection here.
Below is a breakdown of the products manufactured by Hammary …
Occasional Tables

Home Office / TV

Accents

Coffee Table

End Table

Sofa Table

Accent Table

Dining Table

Desk

File Cabinet

Entertainment

Bookcase

Desk Chair

Console

Chairside

Barstool

Accent Chest

Bar Cabinet

Kitchen Island

Chest

Pouf
You'll find many of these products featured in our Ottawa & Kingston showrooms. However, there is not quite enough space to feature the entire Hammary line of products.
Although not every Hammary product can be found on the La-Z-Boy floor, anything from the Hammary catalogue can be ordered with the help of a La-Z-Boy design consultant or interior designer. The latest catalogue can be found in any Ottawa or Kingston La-Z-Boy store.
Options & Customizations
With over 70 collections, Hammary has something for everyone. Whether your preference is traditional, contemporary, casual, or eclectic, the extensive line of pieces is certain to achieve the look you are going for.
When it comes to materials, Hammary has something for every home. The products are offered in an array of woods, metals, aluminum, marble, and glass for both functional and fashionable living.
Moreover, Hammary products are distinctive based on their stunning and detailed finishes such as egg & dart molding, leaf carvings, fluted posts, iron grillwork, and tooled leather.
Finally, Hammary also offers a wide range of options when it comes to size and shape. Cocktail tables, end tables, sofa tables, lamp tables, and consoles are offered in rectangular, square, round, and oval shapes of varying sizes.
With so many options and styles to choose from, it is important to note that Hammary products are not customizable.
Cost
Price quotes of Hammary products can only be provided by the authorized retailer.
Generally, Hammary products fall within the mid-high price range on the market given the quality of materials and craftsmanship.
To get a better idea of what you can expect to pay, below is a breakdown of popular Hammary products and their price range at La-Z-Boy.
| | |
| --- | --- |
| Coffee Table | $999 to $3911 |
| End Table | $692 to $1533 |
| Cabinet | $1731 to $4816 |
| Bookcases | $1592 to $5488 |
| Entertainment Console | $1805-$4851 |
Warranty
With reference to the last section of this article, it is no secret that Hammary products can be quite an investment. With this, you want to ensure that your purchase is protected.
Luckily, Hammary products have coverage under warranty from authorized Hammary dealers, including La-Z-Boy, for factory-related defects that appear one year from the date of shipment to the factory.
This warranty assumes that the Hammary product is enduring normal household use. Further, the warranty does not cover any accidental damage or damage caused by misuse of the product.
You may consider purchasing La-Z-Boys' furniture protection plan for extended coverage.
The protection plan covers accidental damage for 5 years. This includes accidental food & beverage stain marks, heat rings, lifting, cracking, or peeling of solid wood, veneer, or laminate.
How to Care for Hammary Products
Aside from warranty and protection plans, there are additional ways to ensure the lasting life of your Hammary furniture.
First, rest assured in the fact that Hammary finishes are naturally resistant to minor everyday hazards and accidents. However, precautions are necessary to maintain the beauty of your wood furniture.
It is recommended that you dust the products with a soft clean cloth slightly moistened with water, then dry completely with another clean cloth. Always rub in the direction of the wood grain.
You should also keep cigarettes, hot dishes, moisture, and harsh solvents, such as nail polish or alcohol, away from Hammary furniture. Moreover, do not place beverages or food directly on the furniture. Be sure to use coasters and placemats for such.
When an accident does occur, remove the spill or smudge immediately.
Finally, to avoid fading or discolouration, Hammary furniture should not be placed near heat, outlets, windows, or in direct sunlight.
Customer Reviews
Dea Attar, the interior designer at La-Z-Boy Hunt Club, says that clients are always very happy with the wide range of options that Hammary offers.
"Clients also love the accent pieces from Hidden Treasures because they are always able to find something unique to add to their home decor," says Dea.
Dea also mentions that Hammary nesting tables, in particular, are a hit with many La-Z-Boy clients. "They love the functionality of them and they are great for large and small spaces."
Hammary products are such a hit that they are showcased in the CHEO Dream Home, furnished by La-Z-Boy.
Designed by Tanya Collins, the bohemian interior design of the 2020 dream home was brought to life by the use of Hammary case goods and Hidden Treasure accents.
Take a look at how Hammary case goods were seamlessly incorporated into the beautiful home, ultimately enhancing the interior decor.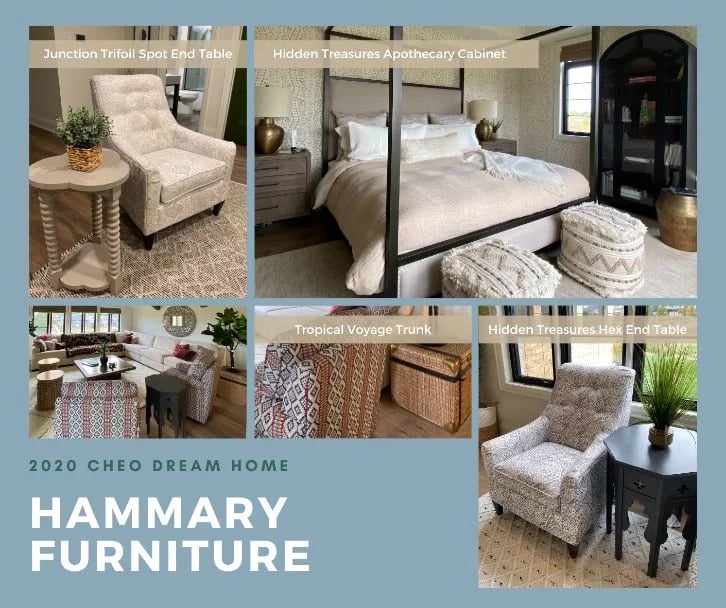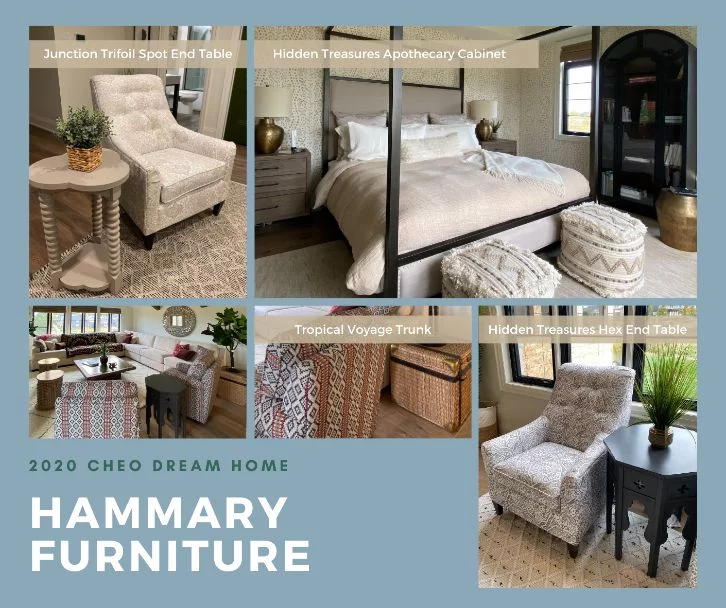 Find these Hammary products in the Catalog of the Furniture in the 2020 CHEO Dream Home.
While Hammary products have many redeeming qualities, clients have voiced complaints about the wood scratching easily. Because most Hammary products are not made from solid wood, but instead wood veneers, this can cause the surface to be slightly more susceptible to scratches.
Proper use of coasters and placemats is a productive way to help minimize such damage.
With this being said, La-Z-Boy technicians are able to repair these scratches by filling them, sanding, and re-finishing the surface.
Is Hammary Furniture Right For You?
There is no doubt that Hammary manufactures beautiful and unique case goods, but are these products right for you?
When it comes to style and functionality, Dea says that Hammary has something for everyone. With such a wide range of products, many people could find what they are looking for within the Hammary catalogue.
Further, Hammary case goods are a great choice for someone who is looking to design their entire room with La-Z-Boy furniture. Given that Hammary and La-Z-Boy are affiliated with each other, Hammary case goods pair exceptionally well with La-Z-Boy upholstery furniture.
Not to mention that our expert interior designers, like Dea, can assist you in designing a coordinated and completely accessorized room. You won't need to visit multiple stores to design your room, La-Z-Boy can be your one-stop shop!
Given that Hammary furniture falls within the mid to high price range for case good furniture, someone with a lower budget may not find the prices they are looking for within the Hammary catalogue.
Hammary is a good choice for someone who is willing to invest but is not looking to spend pay the price tag of a handcrafted solid wood table. Dea says that the cost of Hammary furniture is a good middle-ground for many clients and their budget.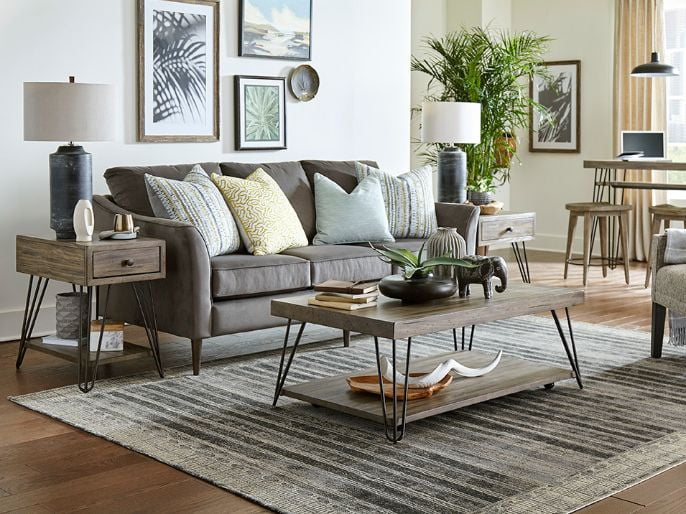 What's Next?
Is Hammary furniture what you are looking for? It might be the perfect final touch on a beautifully designed room.
Many Hammary products are displayed on the showroom floor of our Ottawa and Kingston La-Z-Boy locations. But there is much more where that came from! If you are shopping for case goods, our design consultants would be happy to help you and show you the entire selection from the Hammary catalogue.
The design consultant can provide you with detailed information about the products that catch your eye, such as dimensions, and can provide wood samples.
Anything from the catalogue can be ordered to a local La-Z-Boy and delivered to you!
Visit us at a local Ottawa or Kingston La-Z-Boy showroom or plan ahead by scheduling your visit online.
If you prefer to shop from the comfort of your own home, we also offer virtual design appointments.
As you browse for Hammary case goods, you may consider taking advantage of our complimentary interior design services. Our talented interior designers can help you find the Hammary home accents that coordinate seamlessly with your current decor and furniture arrangement.
We look forward to meeting you and helping you find the perfect surface to rest your drink of choice or storage to hide the clutter.
Related Links:
Review of Surya Rugs: Sold at La-Z-Boy Ottawa & Kingston
Product Info Request
Please provide us with your name and email and we'll get back to you as soon as possible regarding this item.