2021 Furniture Care Tips (Leather, Fabric, Wood, & Rugs)
May 8, 2020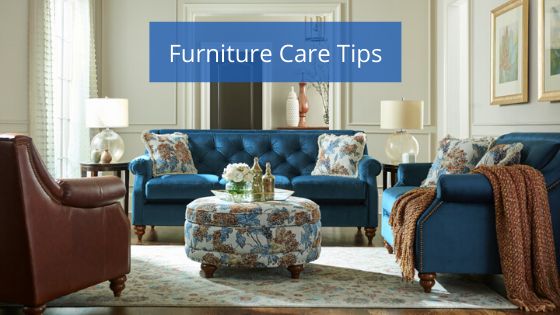 Est. Reading Time: 5 Mins
During these uncertain times, many of us are doing our part and staying home. While we can take this opportunity to work from home and reconnect with loved ones, you may feel that you have some extra time on your hands.
You might be wondering, what else can I do to be productive at home?
May we suggest getting organized? When is the last time you went through your closets? Or sorting through all that stuff in the basement? And what about spring cleaning?
Could your furniture use a good cleaning? Spring is one of La-Z-Boy's favourite times of the year. Flowers are blooming, trees are budding, and all the magic of spring is unfolding. While it may not always be great weather outside, it's the perfect time to finish up those indoor chores.
You may have questions about what are the best ways to clean upholstery, leather and wood furniture. Here are some spring furniture cleaning tips you may want to consider when cleaning your Furniture. Let some fresh air in and create an exceptional, clean and stylish environment.
1. Leather Furniture Care Tips
Allow leather to first acclimate to your home for a while. Keep leather clean, dust and vacuum often when cleaning leather furniture using a crevice tool for the seams.
For weekly dusting, use a clean, soft, lint-free cloth slightly dampened with soap and water and wipe the area gently.
Leather is very much like human skin; we wash away dirt and oil build-up and moisturize our own skin to avoid it becoming dry or cracked. To avoid build-up of body/hair oil accumulation, use a damp cloth, clean leather with warm water and mild soap such as Neutrogena, Dove or Ivory regularly.
Some experts recommend using vinegar on leather stains, but La-Z-Boy only recommends using distilled water and mild soap. Clean the leather stain in a circular motion and wait for it to dry before using the furniture again.
Here is a perfect example of a leather chair that retains its beauty many years after purchase. Purchased on July 13, 2003; look at how beautiful the leather is today. The client takes good care of the chair by cleaning it monthly with a mildly damp cloth with mild soap.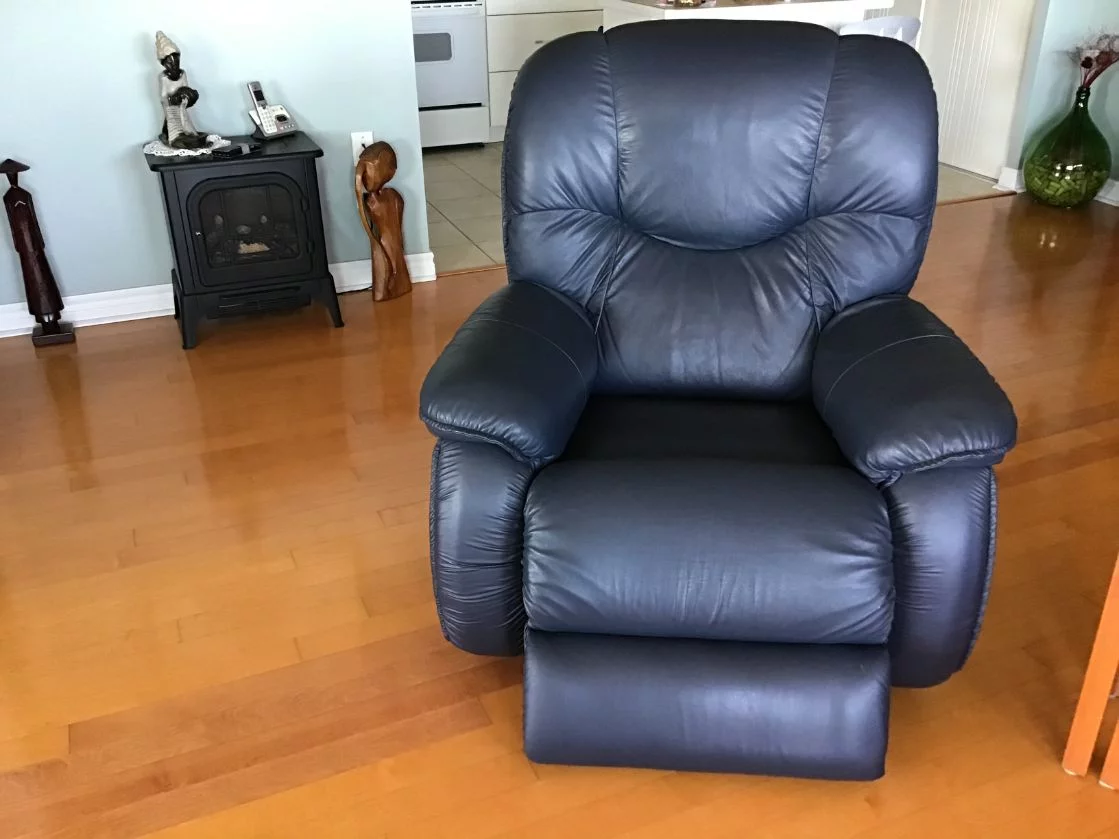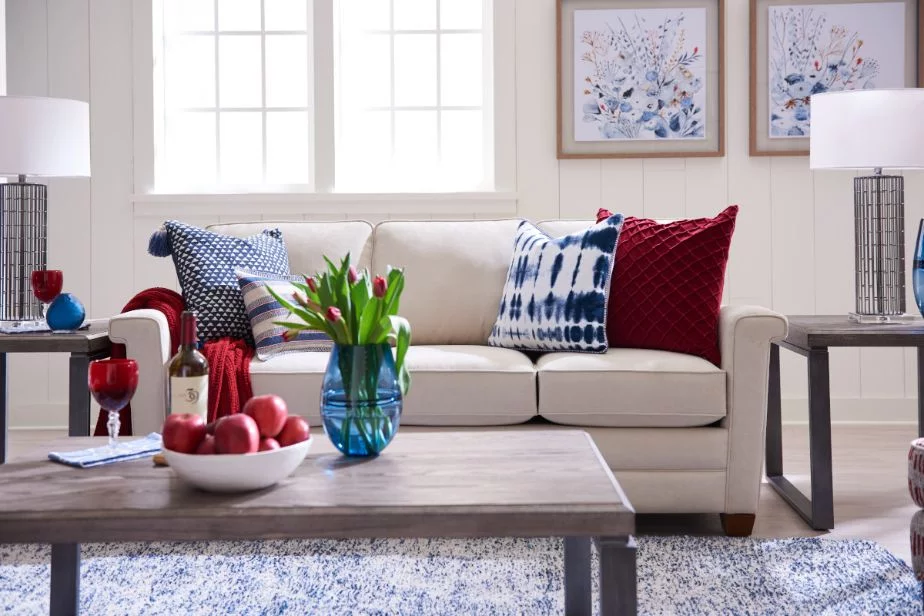 2. Fabric Furniture Care Tips
Because dust and dirt cause fabric to wear faster, we recommend using an upholstery attachment to vacuum the product.
Cushions may stretch and wrinkle with use. You can easily restore their appearance by smoothing the surface and tucking excess upholstery fabric into the sides of the seat or back. Regularly flip, rotate, fluff and regulate removable cushions to ensure even wear and increase longevity.
iClean Fabric spills or stains can be blotted with a cloth/towel. For tougher spills or stains, use mild soap and distilled water mixture.
DO NOT use any leather treatments on our Performance/Renewed fabric!
Pilling/balling of fabric can be resolved by using a battery-operated pill shaver. Fabric pilling is a common problem you see with not just La-Z-Boy furniture but any piece of furniture. You can learn more about Common Problems with La-Z-Boy Furniture by checking out this article.
Put that steam cleaner to work. It's perfect for deep cleaning upholstery fabric. "Steam cleaners do an outstanding job of disinfecting your furniture, floors, and bathrooms without chemicals. These machines turn ordinary tap water into superheated steam that will kill 99% of bacteria, germs, and viruses." Just remember to factor in drying time.
If you have family members with allergies, invest in a HEPA vacuum. You can use it on floors as well as furniture, and it can reduce allergens and dust exposure.
For more detailed information on furniture and care, check out La-Z-Boy's leather and fabric care guide.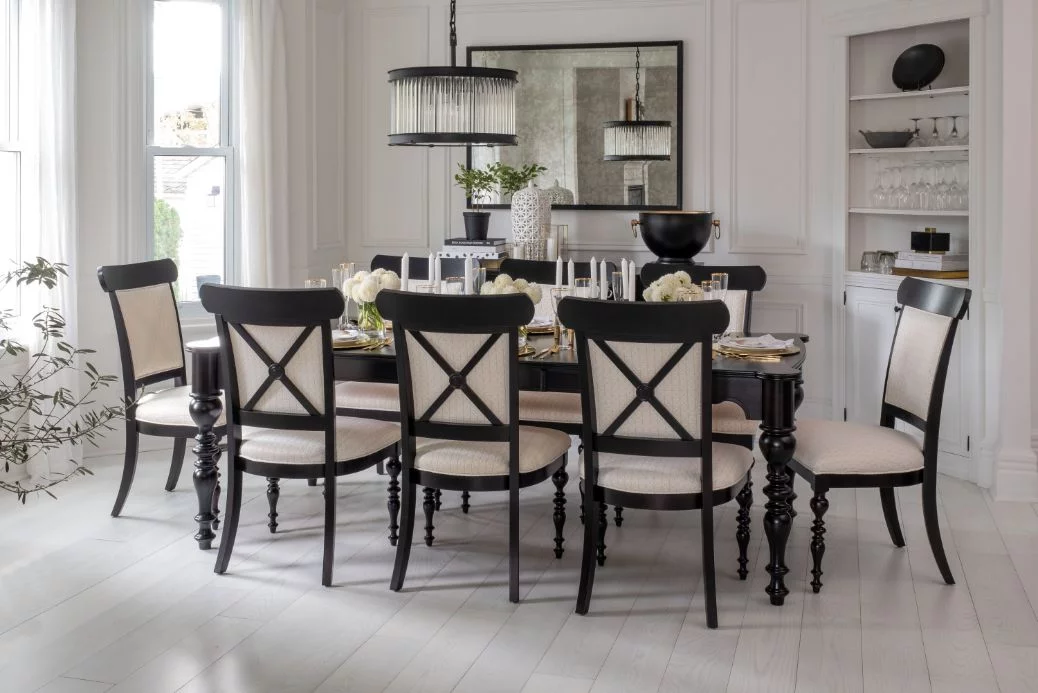 3. Wood Furniture Care Tips
NEVER use all-purpose cleaning sprays when you clean wood surfaces. To avoid surface smears and dust attraction, refrain from using polish and cleaning products that contain a high percentage of oil.
Wood is especially susceptible to dust mites, which are very unwelcomed houseguests. Use a super soft and barely damp cloth to wipe down furniture regularly, folding and flipping with each swipe to ensure the cloth is fresh and not just moving the dust mites.
For dusting, use clean, dry, soft cloths or feather dusters to remove dust.
Keep furniture away from heating and air conditioning sources to prevent moisture loss in wood surfaces and out of direct sunlight to avoid bleaching of wood.
Beware of mould–it loves wooden surfaces. If you spot a spore, use a gentle, natural cleanser like distilled white vinegar, or even vodka, to get rid of it.
A gentle rub of a pumice stone can remove any damage that your wooden furniture might have sustained; follow that up with some furniture oil.
Keep a blow dryer nearby. If someone forgets to use a coaster and your wood gets a water ring, zap them (the rings, not whoever forgot the coaster) with some low heat from the dryer.
Immediately wipe away any liquid spilled on a tabletop and store table leaves where conditions are similar to your table.
To learn more, read furniture care tips for Canadel dining collections.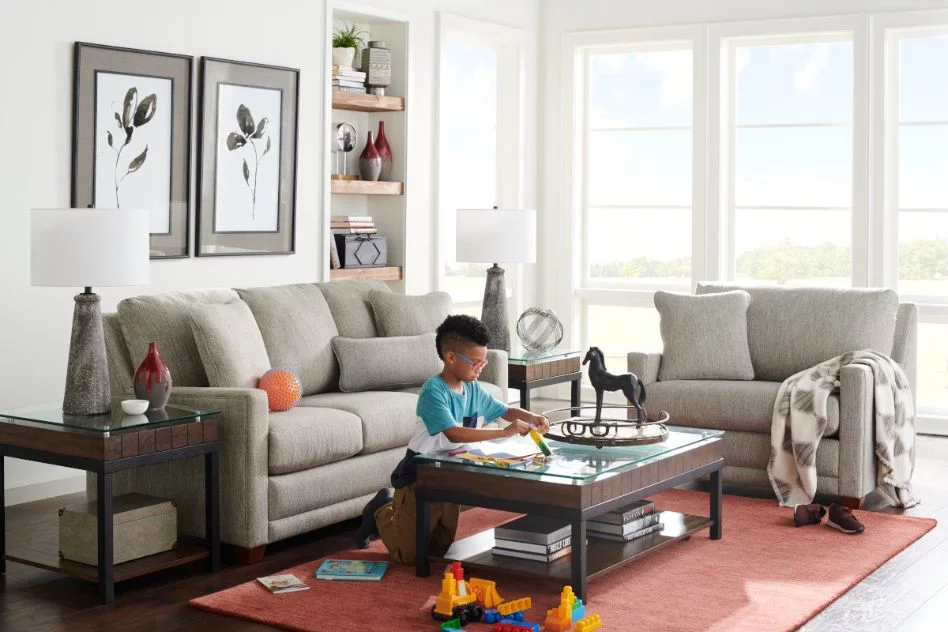 4. Care Tips for Rugs
Canister vacuums without beater bars are the optimal type of vacuum for rugs. Many of today's upright vacuums are super high-powered. The high suction can pull out the threads from the back of a rug and cause "sprouts."
Use the handheld attachment to vacuum your area rug whenever possible. Brooms and manual sweepers are also gentle and effective ways to obtain cleaned area rugs.
Area rugs of all types and materials should be rotated to balance colour and evenly distribute wear.
Clean spills immediately. Once the stain is set, it becomes much more difficult to clean. Use "no bleach" stain remover.
Never rub a spill, as this forces the spill deeper into the rug. Instead, blot the stain with a clean white cloth.
Use a lint roller to gently lift pet hair from the carpet, especially in those areas where your furry friend frequents.
To learn more about protecting your furniture from pets, read our pet friendly furniture article.
For wool rugs, use lukewarm water to remove any residual cleaner and a dry towel to absorb any remaining moisture.
It's always a good idea to use a professional area rug cleaning expert.
La-Z-Boy knows its fair share about area rugs. To learn more about La-Z-Boy's Area Rug Selection, as well as our Surya Rugs, check out these articles.
What's Next?
These tips offer a good overview of how to clean your furniture and what products are best to use.
Remember, La-Z-Boy furniture, when properly cared for, will maintain its beauty and appearance for several years. An annual professional cleaning will keep your upholstered, leather and wood furniture looking its best.
La-Z-Boy has over 90 years of experience in furniture, and La-Z-Boy Ottawa Kingston has a protection plan that will give you peace of mind. Our service team is ready to help you with all your furniture cleaning questions.
If you're interested in updating your furniture, we're here to help. You can start shopping by visiting one of our local showrooms located in Ottawa or Kingston. You can also schedule a visit online before coming in.
Our design consultants are always eager to lend a helping hand. Take advantage of our interior design services to see how the Coronado furniture could fit in your home design.
Happy cleaning!
Last Edited On July 27th, 2022
Product Info Request
Please provide us with your name and email and we'll get back to you as soon as possible regarding this item.