What To Do With Used Furniture: 5 Best Options
October 2, 2019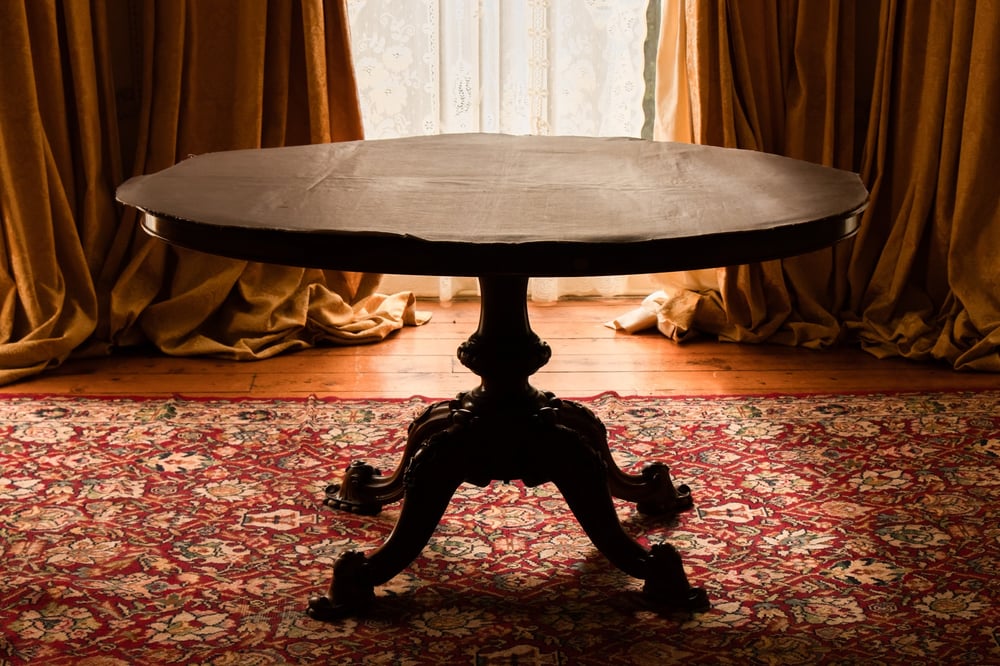 When planning to move, renovate or buy new furniture, there's always that nagging question. "What do I do with my old furniture?"
Most of us think our used furniture isn't that bad, someone would appreciate it, they may even pay a little something for it. Many of us are environmentally conscious and don't want our old stuff to take up space in the landfill.
The reality is, an old sofa or chair can be difficult to get rid of. If it's not in near pristine condition, it can be difficult to sell and even give away. Giving away to a charity might seem like a good idea, but many charity organizations have high standards for used furniture.
It is not recommended to place large furniture items out on your curb for garbage collection. The garbage trucks just aren't equipped to handle very large items. To recycle parts of the furniture like foam or wood, you will need help.
This article will discuss five disposal options for you on your pursuit to get rid of your old furniture in the Ottawa and Kingston area.
Five Best Options For Getting Rid Of Used Furniture:
1. Selling used furniture
Used furniture can be difficult to sell as there are so many people trying to get rid of their old furniture. You can try this method and you may even make a little money if your furniture is in very good condition and is what people are looking for. Worse comes to worst, you can post a FREE ad to get rid of your old couch.
There are several websites dedicated to selling, buying and giving away used furniture such as old chairs and couches. Here are a few.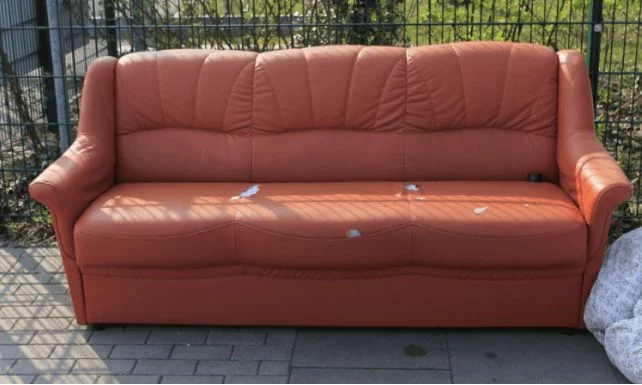 2. Who Takes Furniture Donations?
Here at La-Z-Boy, we are sometimes asked why we don't donate used furniture to a local charity for those less fortunate. This is something we've wanted to do and have had several programs doing just that over the years. As it turns out, working with various charities, warehousing and logistics have proven to be inefficient. Having our clients work directly with the charity group themselves where the furniture is in a state that it can be reused works the best.
To that end, we are committed to providing our clients with an up-to-date and current list of furniture donation options. They range from charitable donations, recycling and simplifying furniture disposal when needed.
Some charitable organizations will take gently used furniture and donate it to a family in need. There are some restrictions on what they will take and their pick-up areas are limited but this can be a good option for gently used furniture.
Check out this list of charity options for furniture donations in the Ottawa and Kingston area:
In Ottawa, consider the following organizations:
In Kingston, consider the following organizations:
Habitat for humanity store
If you have any questions about whether or not your items can be useful, please contact these organizations directly.
3. Recycling used furniture
If your furniture is more than gently used and you are unable to give it away, furniture recycling is the next best option. Below is a list of organizations that provide furniture recycling or disposal services throughout the Ottawa region (many of these companies operate in Kingston as well).
In most of these cases, there is a fee and it can cost between $90-$500 depending on how many pieces you have.
*Here is some important information to remember when recycling:
You shouldn't just throw your sofa away in the garbage; most of its parts can be recycled. When you take the time to properly dispose of it, nearly all the wood and metal pieces can be reclaimed or recycled.
According to 1-800 got junk, "There's also an opportunity to salvage the foam, cardboard and textile components for reuse of recycling as well. Furniture recycling isn't always easy to handle on your own. It means you will need to find an appropriate facility and take care of transporting it there on your own, which can be difficult."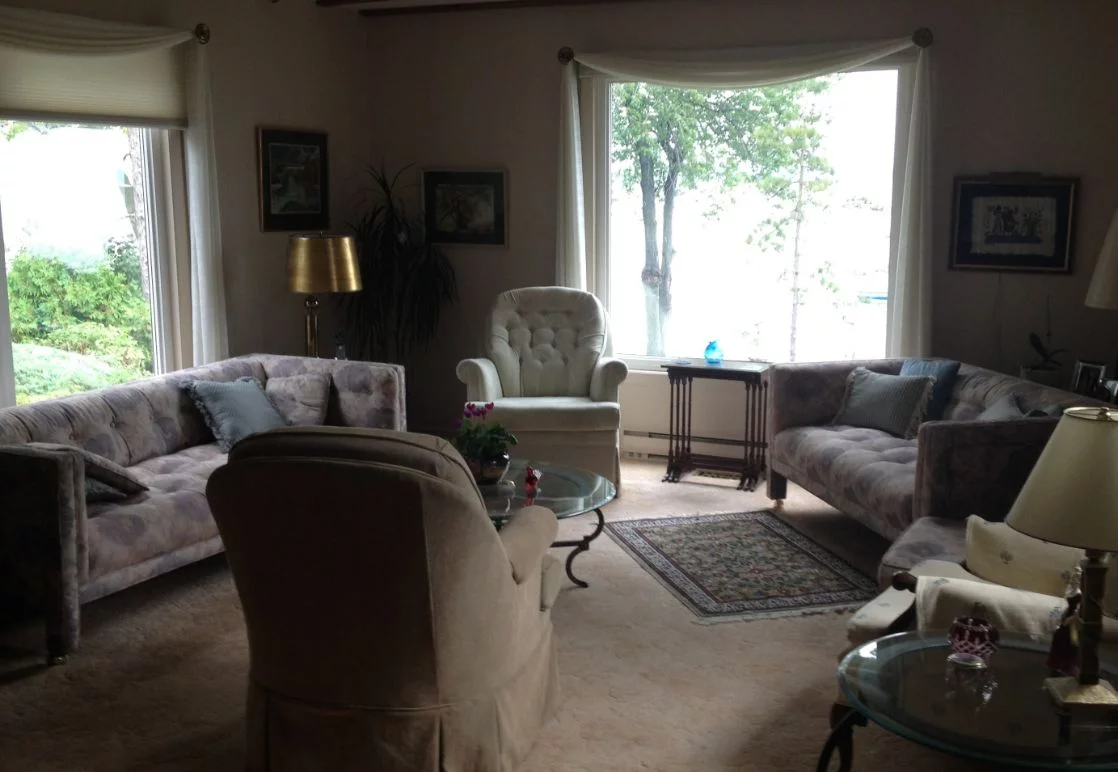 4. Giving Away Used Furniture
Another option to consider when dumping your old furniture is to give your furniture away for free. Giveaway weekend is an event held by both the city of Ottawa and Kingston. In order to participate place large items you no longer want out at the curb for someone else who might want to pick them up. This is another great way to help others while keeping household goods out of the landfill.
Check out when the next pick up day is in your area: * Covid-19 restrictions may be affecting this service
Ottawa: Give Away Weekend
Kingston: Giveaway Day (Click giveaway day at bottom of the list of disposal opportunities for dates and details)
5. Furniture Stores: Used Furniture Removal
Some furniture stores that are delivering new furniture will remove used furniture from your home. This is can be convenient as you won't have to lift a finger as the delivery guys do all the work, however, there is usually a fee.
La-Z-Boy Home Furnishings & Décor charges $40 for each furniture piece removed except for sofa beds and mattresses whereby they charge a $50 fee.
They can also move your old furniture to another location in the home free of charge.
Next steps:
As you can see there are several options for getting rid of old furniture, each has its pros and cons. Whether you decide to sell, give away or recycle your old furniture, you now have all the information needed to make an informed choice. Good luck with your quest to get rid of your furniture in the most eco-conscious way possible. Time to make way for the new!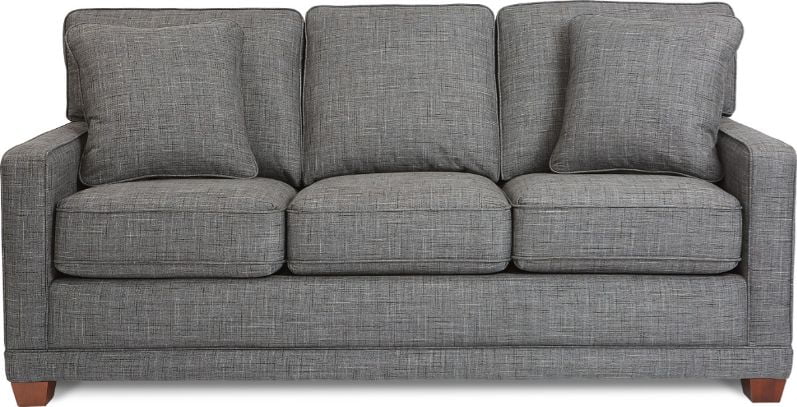 Product Info Request
Please provide us with your name and email and we'll get back to you as soon as possible regarding this item.