5 Tips For Decorating Your Family Room
July 31, 2020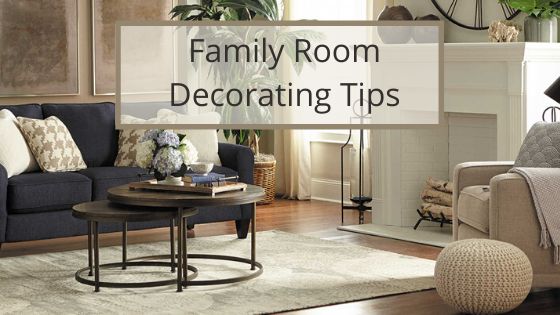 By Dea Attar
Recently, I was searching the net for family room design ideas. In my search, I found multiple articles titled "best family room decorating ideas." I skimmed through them and was surprised to see only images, no text or explanation.
I've been in the residential design business for over seven years, the last 5 with La-Z-Boy. Over the years, my clients have asked many questions about the best way to design a family room. I thought about them and everyone else looking for family room decor advice when I wrote this article.
Family room ideas can be a broad topic, so I will do my best to keep it short and to the point. Here are five tips based on my experience with clients that I recommend considering when decorating your family room.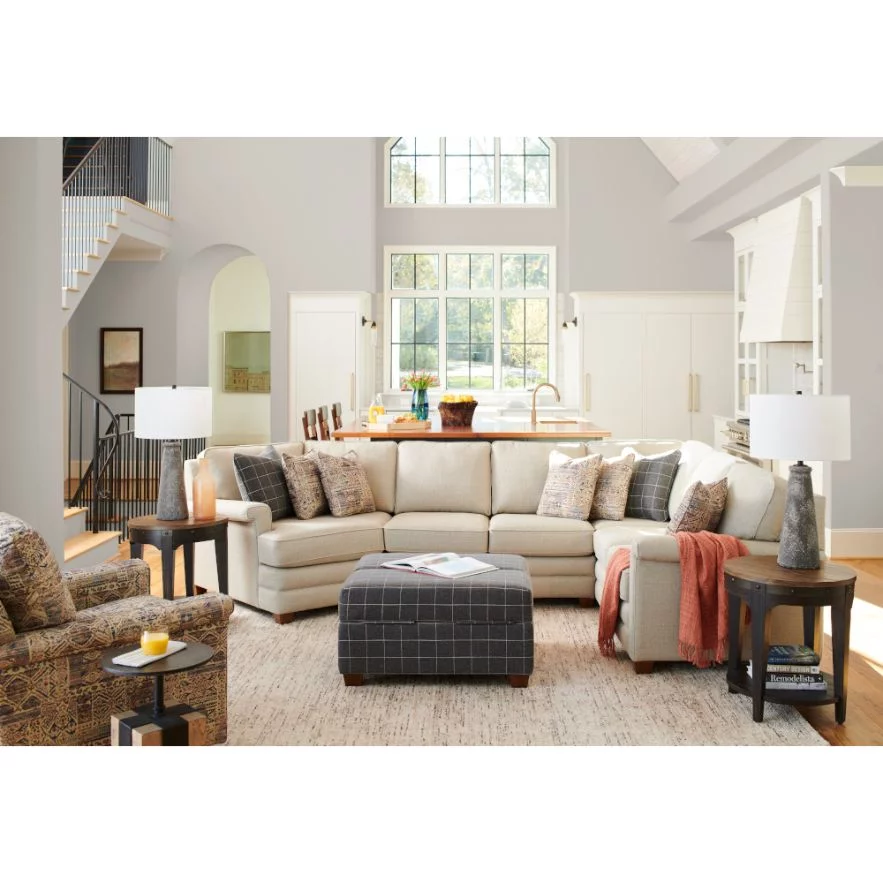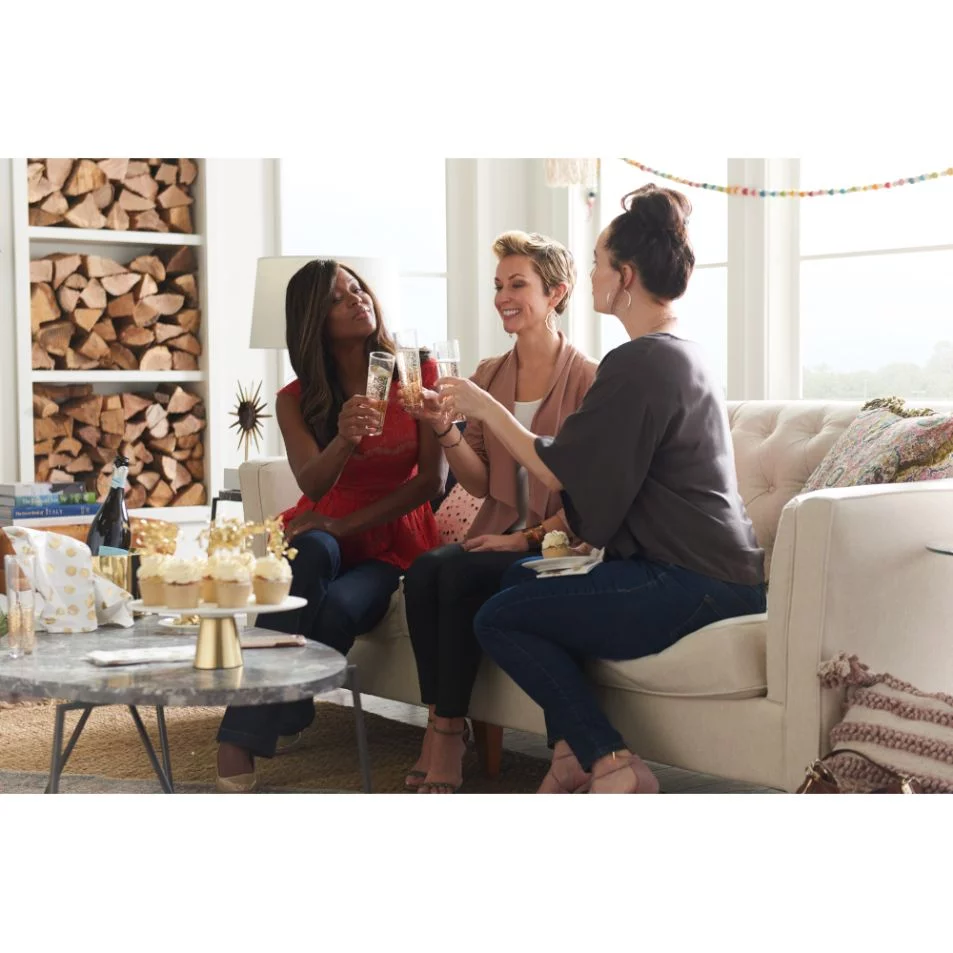 Five helpful tips for decorating your family room
1. Decide what kind of family room you want
When it comes to redesigning the family room, most people are looking for a change. The majority of my clients, with traditional house layouts, are looking to change the space's architecture. They want to achieve an open concept look by removing walls. An open-concept area allows more light to come in and lends itself to a modern lifestyle.
Conversely, those with open concept floor plans are looking to replace their family room furniture. They're looking for furniture to better suit the architecture and create flow with the other rooms. (e.g. kitchen, dining, home office etc.)
2. Decide what you want to achieve with your family room decor
When it comes to designing your family room, you need to ask yourself, "what goals do I want to accomplish in this design process?" Identify your objectives so that you're able to achieve them upon project completion. It is very easy to lose track of your goals because the design process is not linear and can be chaotic.
Here are some questions to ask yourself and everyone who'll be using your new family room. (e.g. your spouse and other relatives in the home as well as your friends whose opinions you value etc.)
How many seats do we need in the room?
How many people will be using this space? Specifically, how many people daily. Don't count occasional large family gatherings like Christmas or Thanksgiving. How many people use the area, and what is your entertaining lifestyle? Once you answer this question, you'll be able to decide on the room layout and furniture style.
Determine which activities will take place in this room?
Will the room be used primarily for watching TV, entertaining, knitting or playing board games? On occasion, will your family be snacking and drinking in this room?
Answering these questions will help you decide on the size and functions of the tables in the room, the lighting and the TV placement.
Determine which items are staying in the family room
Will you be keeping your grandpa's chair, a piano, an heirloom table? What about window treatments and area rugs?
These decisions will help narrow down the colour and style options of the final design and all the elements needed to complement each other in the space.
What style are you trying to achieve?
Do you prefer a traditional, transitional, contemporary, country or beachy style?
Your choice will help you decide on which colours and patterns you'll bring into the room. Look for inspirational photos in design magazines or Pinterest to help guide you in this process.
What is the budget for this project?
Can you afford to knock down walls, or should we change up the furniture only?

Are you renovating or redecorating?

Can you work with the tables and lamps you already have, or do we need to change it all?

Can you afford to hire an

interior designer

and contractor?

Will you invest in

high-quality furniture

?
All of these questions will help you narrow down the scope of the project and save you time and effort.
Will there be pets and children using the space?
The purpose of a family room is for everyone in the household to use.
Does the dog jump on the furniture?

Will the cat scratch the leather?

Do you have toddlers and little ones in the home?
If so, glass tables and sharp corners probably wouldn't be suitable.
The answers to these questions will help you decide on the finishes and materials you will use.
Check out our articles on pet friendly furniture and how to childproof your home to learn more.
In what time frame would you like to complete this project?
Do we need to get permits, hire professionals or order custom furniture?
If so, then this takes time. Your family room remodelling could take anywhere between 4 to 16 weeks to complete.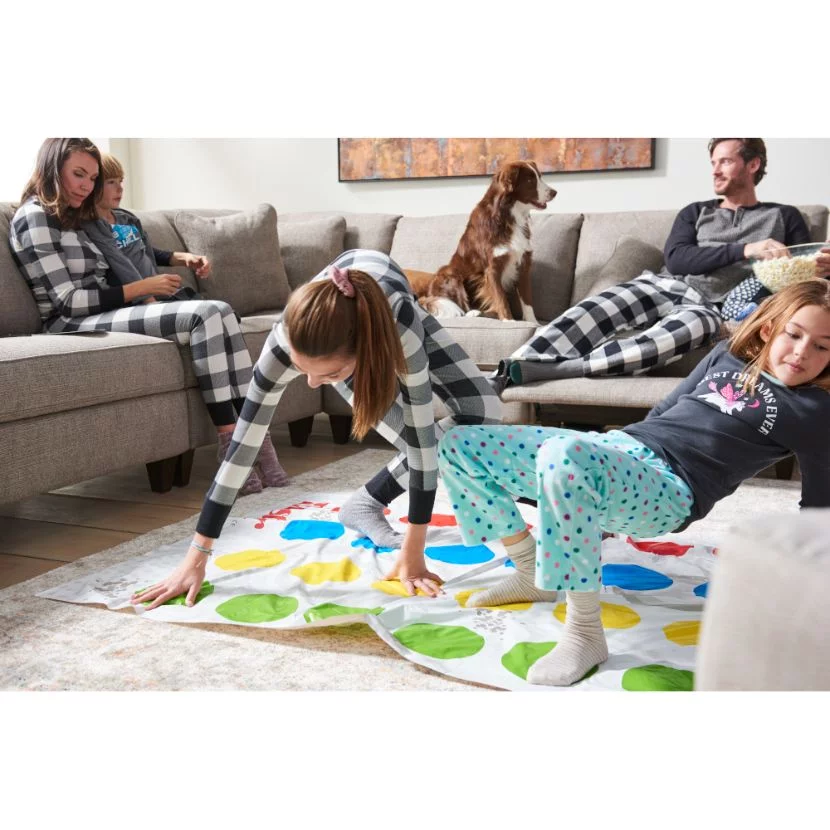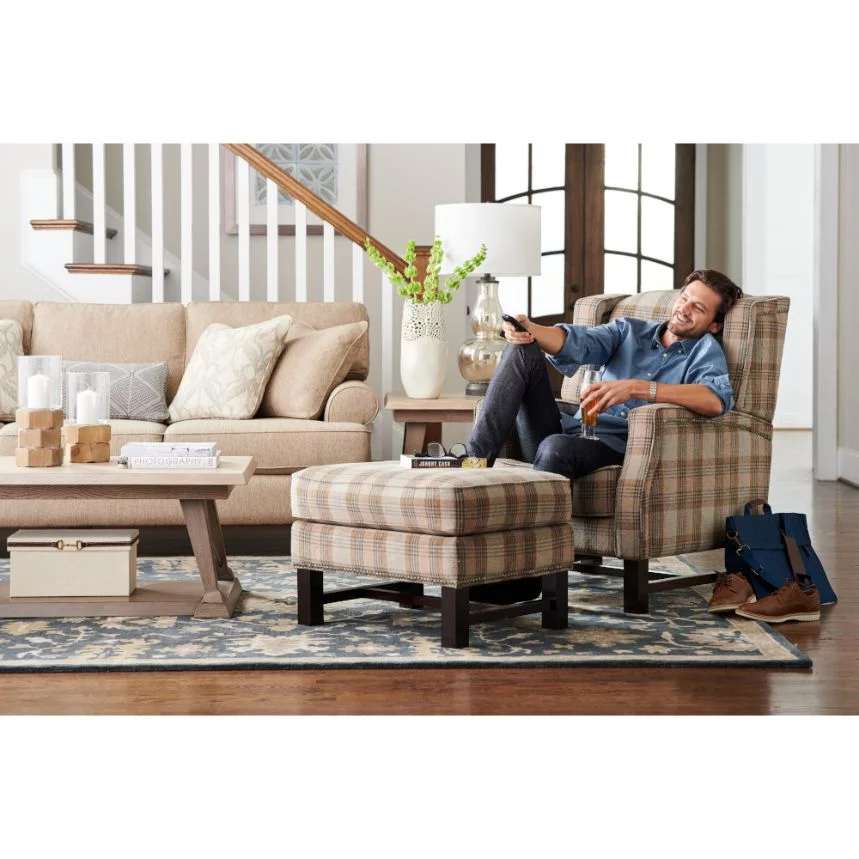 3. Work with architectural details and focal points such as doorways, windows and fireplaces.
There is no "one size fits all" when dealing with these unique elements that identify your space. It's essential that you do your best to allow these room features to function as intended. For example, you have to allow clearance for doorways, stairs and patio doors so that people can come in and out of the room. If you're not removing or adding walls, your furniture layout needs to accommodate the entry points and the traffic flow.
The same principle applies to the focal points, such as fireplaces and large windows. It would be best if you highlighted them to complement the architecture of the space.
Many people want to know: "where to put the tv in a family room with a fireplace?
Placing the television or a beautiful piece of artwork on top of the fireplace draws attention to it.
To emphasize your bay window, try adding two patterned accent chairs and a small table.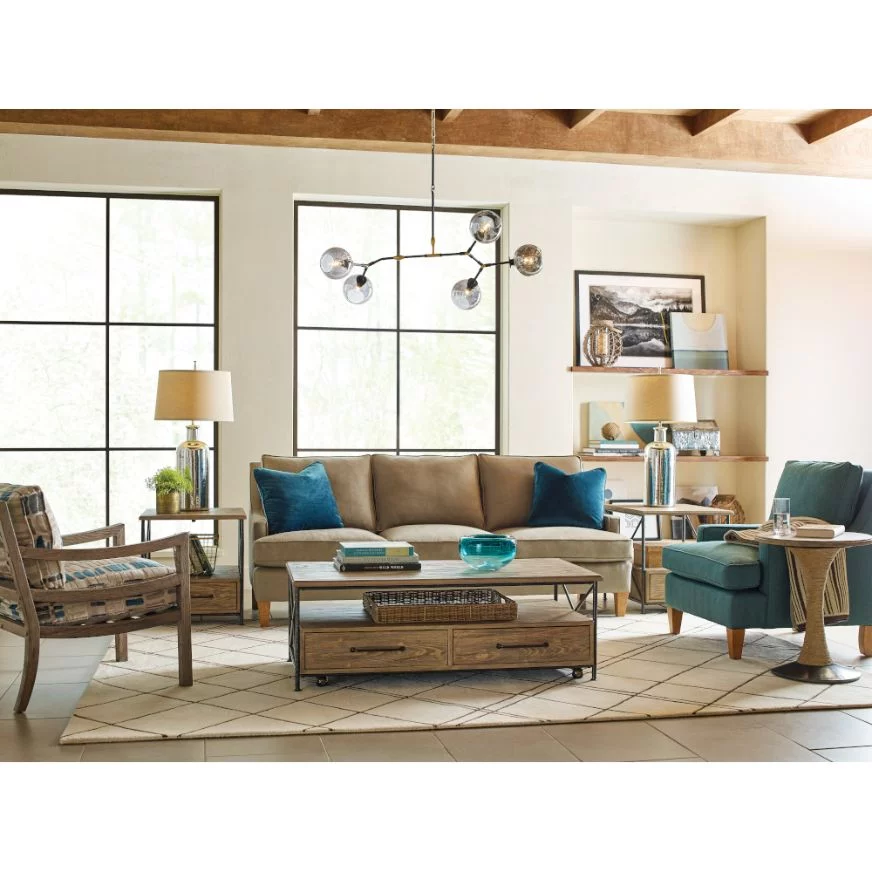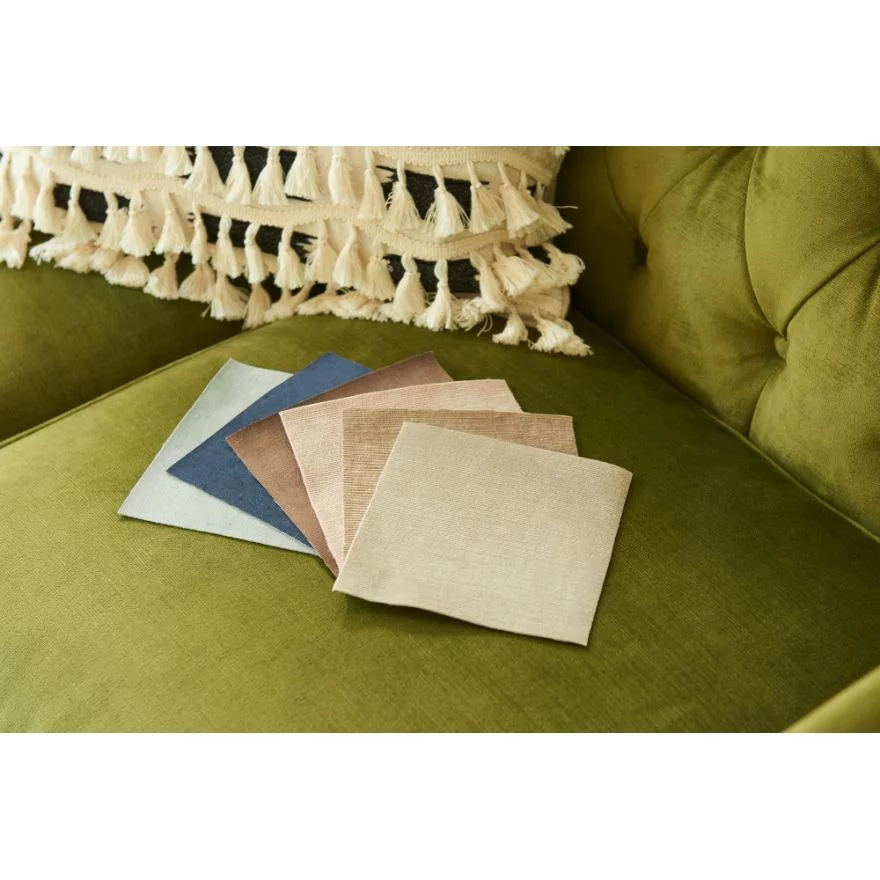 4. How to place furniture in your family room
Furniture placement is an essential ingredient for this recipe to be successful!
Providing advice on this topic is variable to your unique space. An interior designer is qualified to recommend the best options for your area. "You need to know the rules to break the rules." That said, the one tip that I believe to be universal for most standard rectangular rooms is: placing the longest piece of the furniture on the longest wall. This placement also works well in a long narrow room.
To learn more about furniture placement, check out our blog on furniture placement for your room.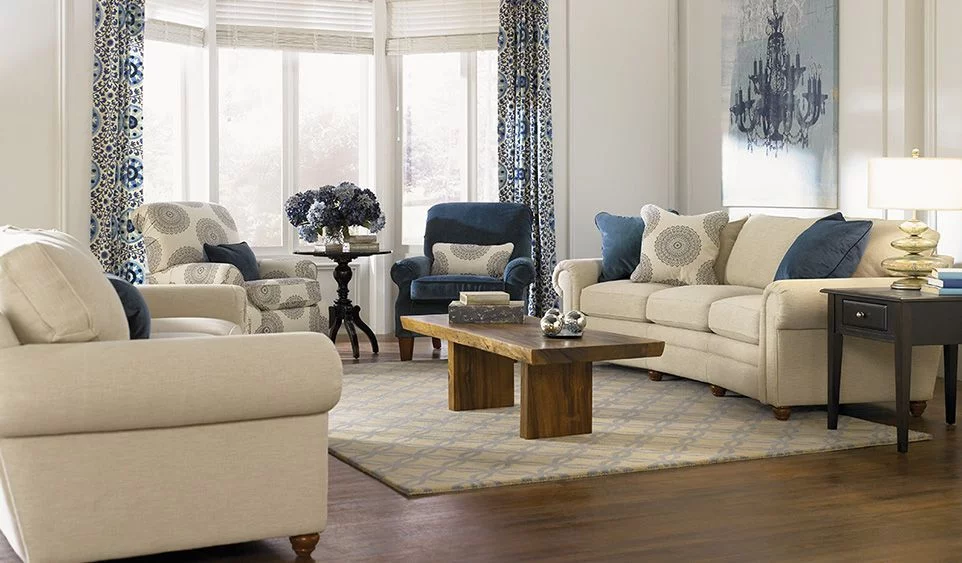 5. Expect to make compromises!
When designing your family room, you might face some difficulties in achieving your desired outcome. These barriers may be structural, financial, or family member related.
Sometimes the room dictates a particular layout that might not be ideal for you, but there is no way around it. Like how to decorate a small family room? Maybe your space will only fit four seats, and you're looking to seat more. Or, the budget won't allow you to get everything on your wishlist. Also, different family members who will be using the space might not agree with your design or colour choices.
Don't let this discourage you, instead, prioritize and consider the compromises you can live with. You can also seek professional advice to guide you through the process by revisiting your project objectives and helping you get the most out of your new family room design.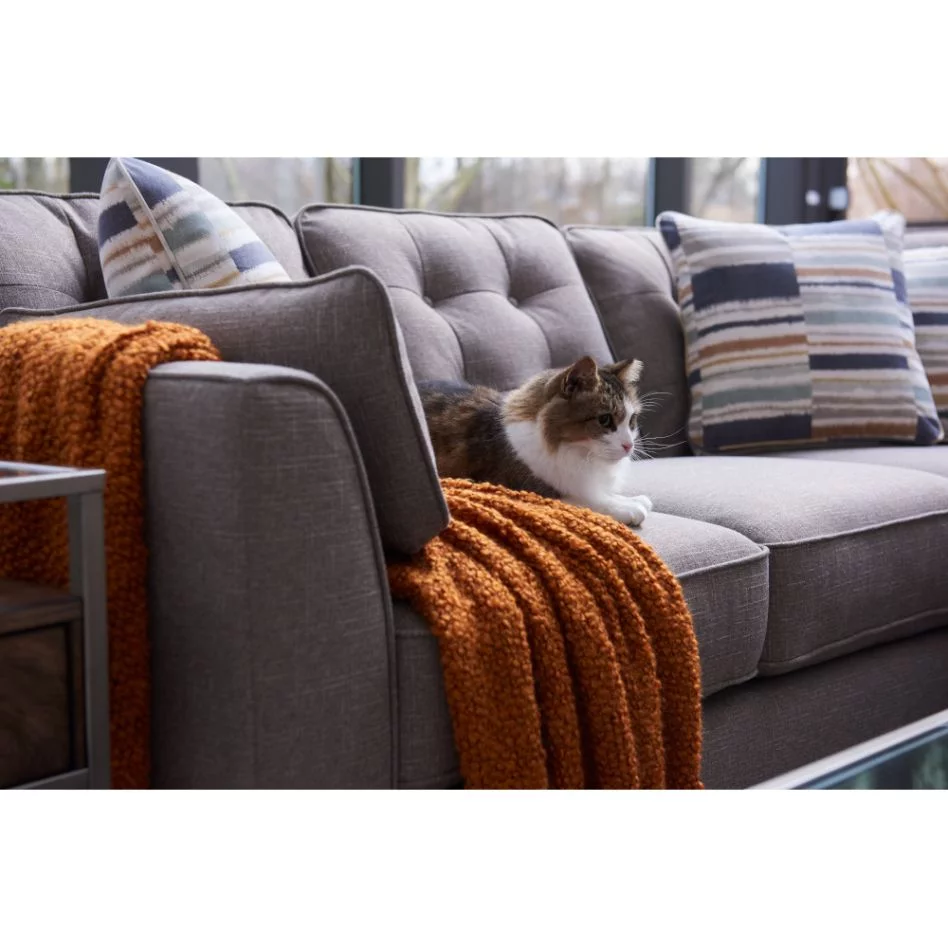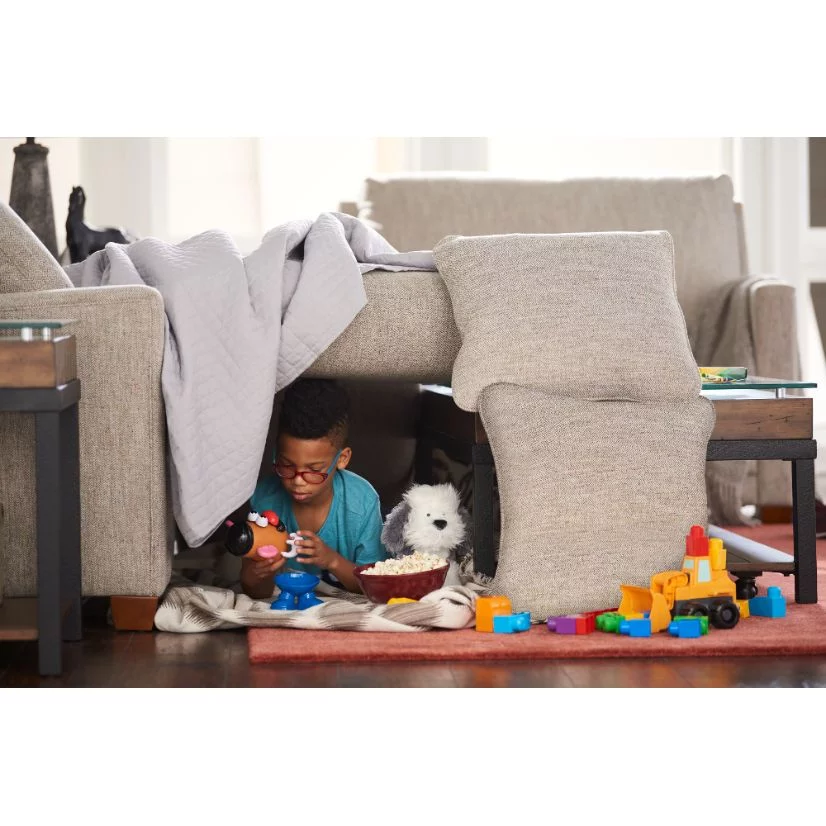 Next Steps:
I hope these family decorating tips have been helpful. La-Z-Boy offers complimentary interior design help. Whether you want to change up a few key pieces in your family room or do a complete redesign, our in-home designers have the expertise to guide you through the process and help you create that space you've always wanted.
With La-Z-Boy's design service, there are no extra fees. You don't have to pay for the idea on top of the cost of the furniture and accessories.
This option is not only less expensive but also less time consuming as there's no running around to different stores for rugs, lamps and accessories.
Your La-Z-Boy designer will come to your home for a design consultation. She will measure the space, listen to your vision for the room, what you want to keep, and what you want to replace. During the follow up in-store design presentation, she will recommend furniture placement, colours and finishes. She will work with you and present the whole design, so you see everything laid out in front of you.
La-Z-Boy now offers virtual design appointments for those who'd like to shop from the safety of their own home. Watch the video below for what to expect.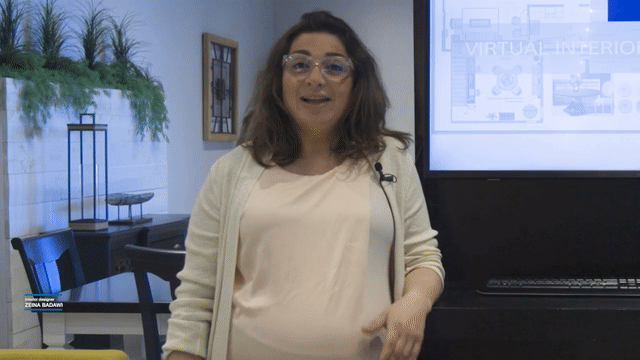 .
Product Info Request
Please provide us with your name and email and we'll get back to you as soon as possible regarding this item.