What Furniture Styles are Available at La-Z-Boy?
January 18, 2021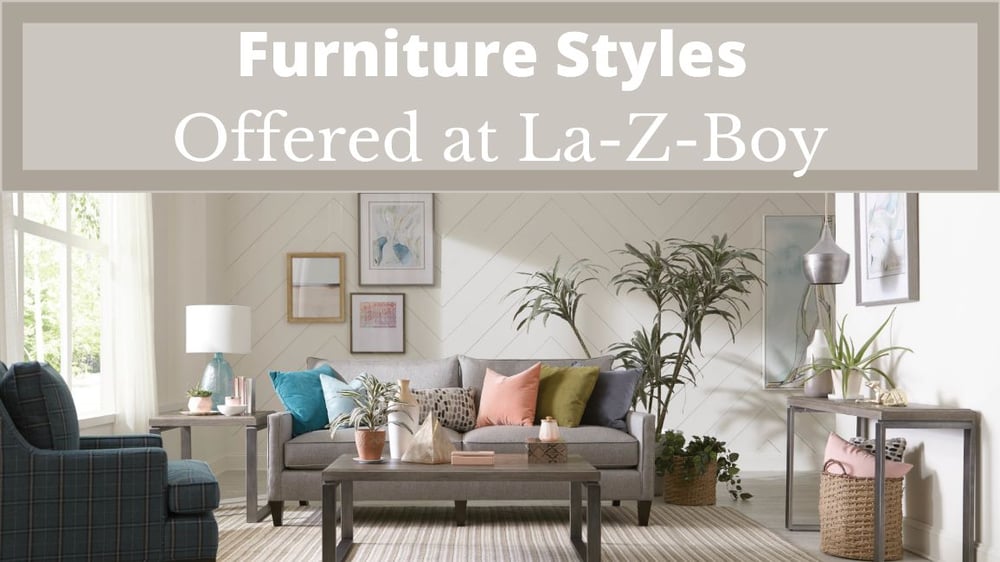 From what you wear to where you live, your style says a lot about you. When it comes to interior design, your home should be a reflection of you.
At La-Z-Boy, we have four main style collections to choose from.
Whether you love the classics, the latest trends, or you prioritize comfort, we have something for you.
There are no rules when it comes to style preferences. These four styles are meant to inspire, not dictate, your interior design style.
In fact, it is encouraged to mix and match these collections. Use the collections as a starting point; a guide to creating your very own look.
This article will go into more detail about each of the four main styles offered at La-Z-Boy and what each style says about you. Let your imagination go wild and embrace the styles that speak to you the most.
Further, with the help of Magaly del Castillo, the talented interior designer at La-Z-Boy Cyrville, a description of each design style will be followed by specific furniture recommendations. This will show you exactly how you can achieve each style with the use of La-Z-Boy furniture.
Classics Revisited
Trends come and go, but the classics will always be in style. The Classics Revisited collection is just that, classic.
Inspired by fashionable and elegant designs, this collection honours the past without being stuck to it. While remaining classic, the Classics Revisited collection presents a 'new classic' that has adapted to the way we live today.
Distinctive details like rolled arms, button-tufting, and nailhead trim pay homage to timeless designs while still remaining up-to-date. In fact, the Classics Revisited collection takes this new classic to the next level by incorporating modern touches, like bold colours and unique textures.
The combination of classic details with twists of modern design offers a sophisticated look that blends into a variety of environments. This style can be arranged to look either casual or elegant depending on the accessories you choose to pair in.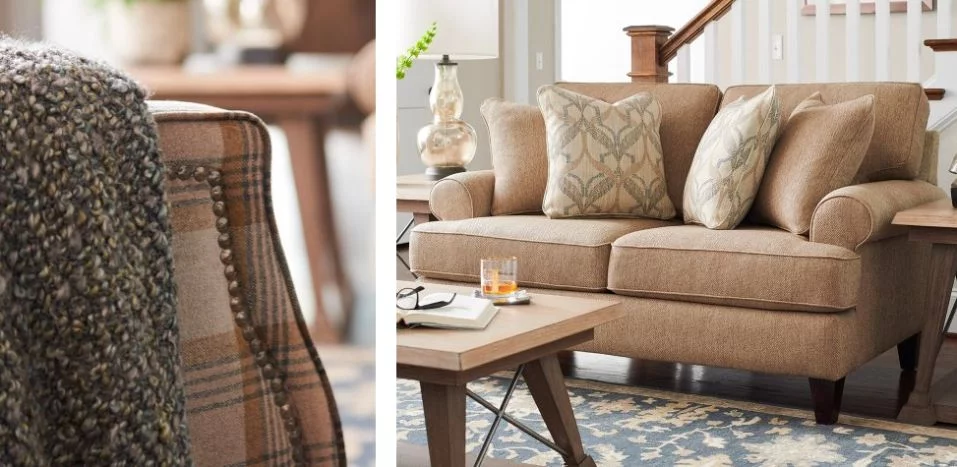 What Classics Revisited says about you …
If you prefer the Classics Revisited collection it is likely that you are drawn to structure, symmetry, and a sense of order in all things. With this, you also gravitate towards the beauty and timeless power of European and American design and detail.
La-Z-Boy Pieces from the Classics Revisited Collection
If the Classics Revisited collection speaks to your style, watch out for these suggestions from Magaly in the La-Z-Boy showroom.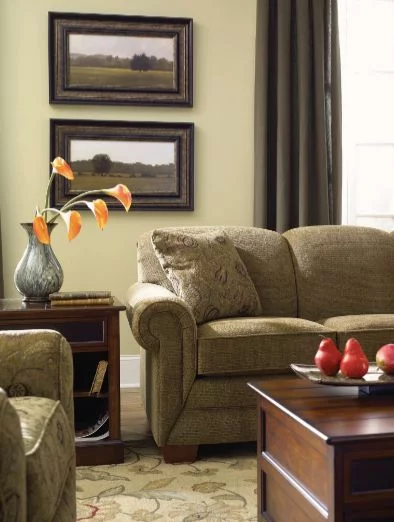 Mackenzie Sofa
The Mackenzie Sofa is not only timeless, but it is also on-trend. The rolled pleated arms and decorative legs add a touch of tradition to a comfortable look.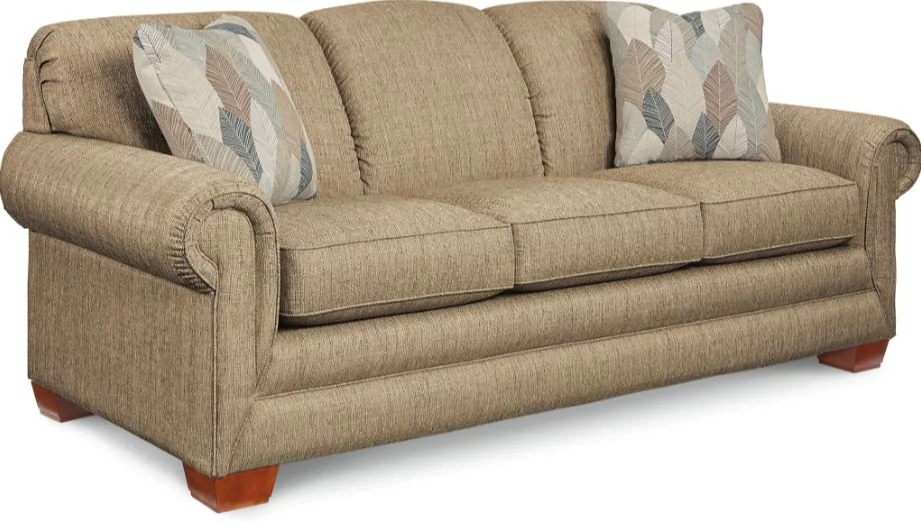 Colby Duo Reclining Sofa
If you prefer a sofa that reclines the Colby Duo Reclining Sofa as the perfect Classics Revisited option. This sofa features graceful rolled arms, decorative wood legs, padded outer arms, and a padded outer back. The best part is, this stylish sofa has the unexpected ability to recline.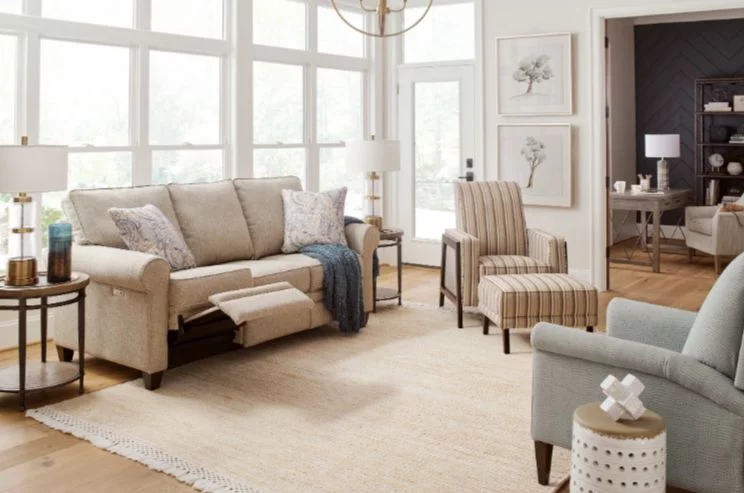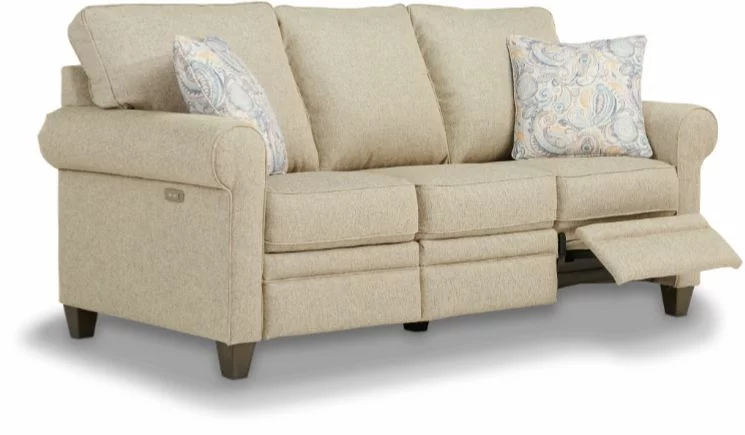 Chandler Chair
When it comes to classics revisited, the Chandler Chair is a stylish addition to any room, blending the best of classic and contemporary. With a classic, refined design, and decorative wood legs, you would never expect such a regal chair to recline so comfortably.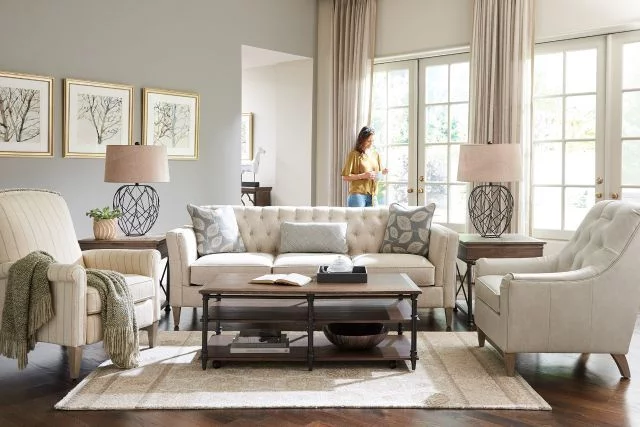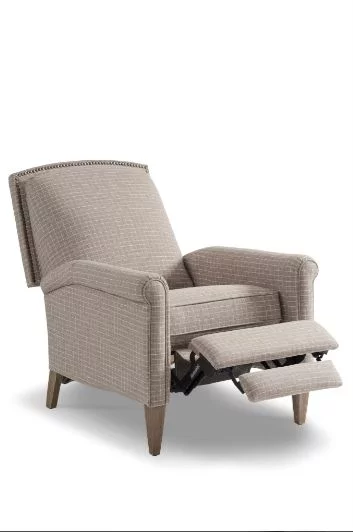 Modern Retreat
With streamlined silhouettes and geometric prints, the Modern Retreat look is both chic and sophisticated.
This style screams urban living as it combines comfort with sleek designer details. One may describe Modern retreat as "comfort with some attitude".
It all comes together in the details like angled arms, classic button-tufting, and sleep legs while remaining comfortable with comfort core cushioning.
Not to mention the bold patterns and pops of brights colour all paired with rather neutral pieces. You may even find accents of wood and metal paired with texture and warmth to create a modern, yet overall, cozy space.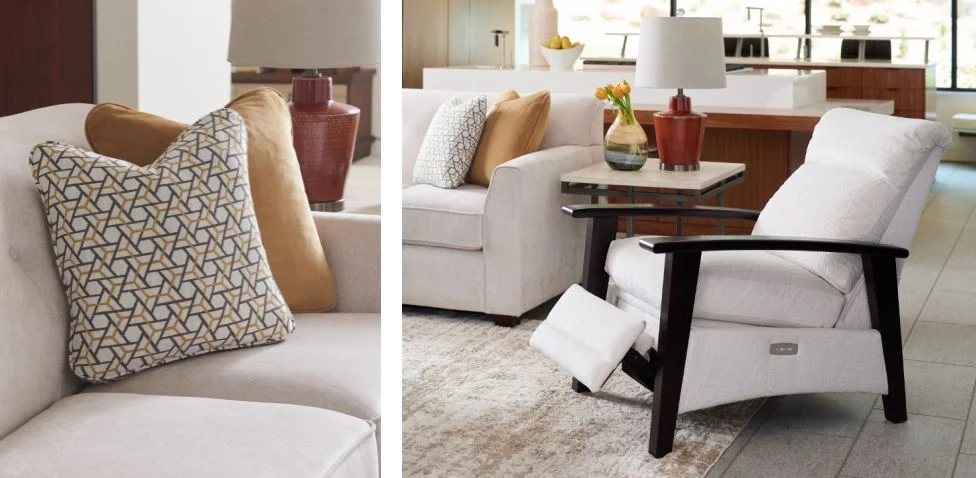 What Modern Retreat says about you …
If you gravitate towards the Modern Retreat look, you likely get a sense of excitement and feeling of well being from beauty. With this, you typically prefer to skip the decorative fluff and find style in exotic shapes that emphasize clean and crisp lines. When it comes to a colour pallet, you value neutrals but love a bold statement.
Overall, you have a sure sense of your vision, making you decisive in what you want.
La-Z-Boy Pieces from the Modern Retreat Collection
Why not explore pieces from the Modern Retreat collection right now? Take a look at Magaly's Modern Retreat recommendations.
Dixie Sofa
The Dixie Sofa has clean lines with just the right amount of detail. Framed by angles arms, a tight back, and a single row of button tufting, the Dixie looks both modern and sophisticated.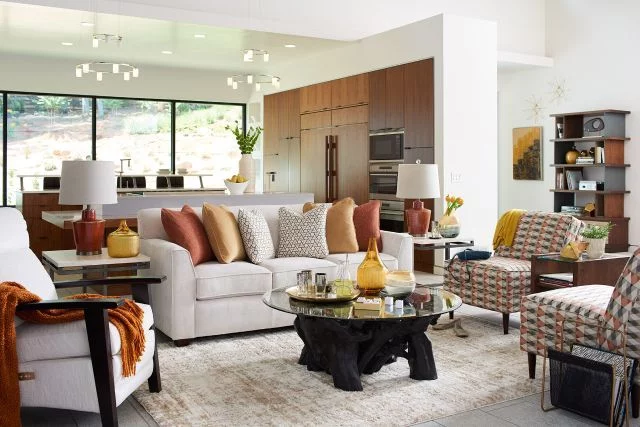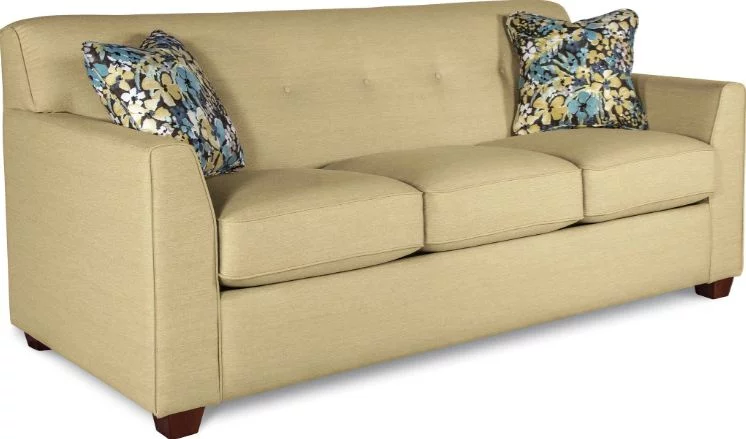 Brentwood Chair
The timeless Brentwood Chair is often gets mistaken for vintage. Its flared arms, welt trim frame, and box border seat cushion gives the reclining chair a retro-inspired appeal.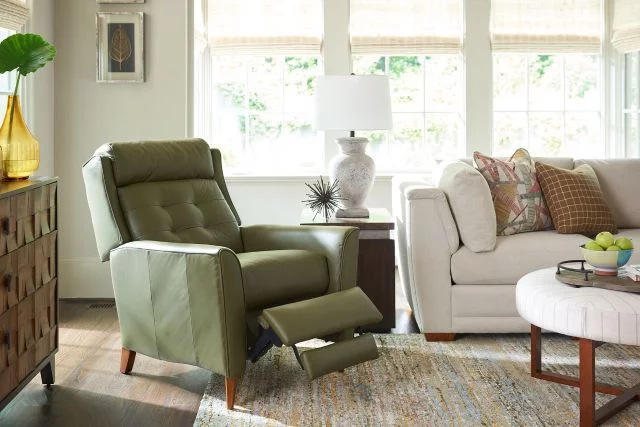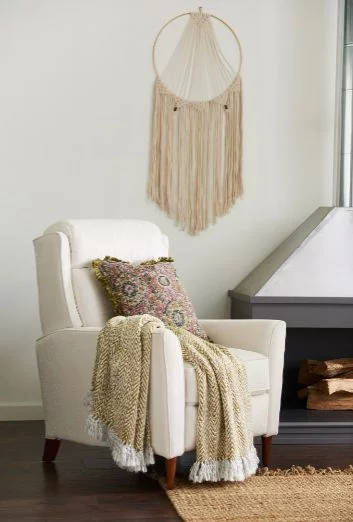 Forum Power Recliner
The Forum Reclining Sofa as another Modern Retreat reclining option. The slim and contemporary silhouette is on-trend and ideal for continuous comfort.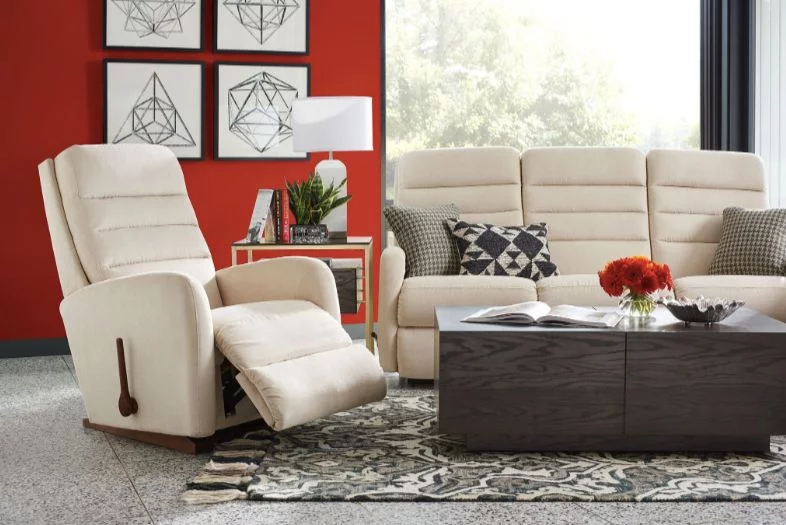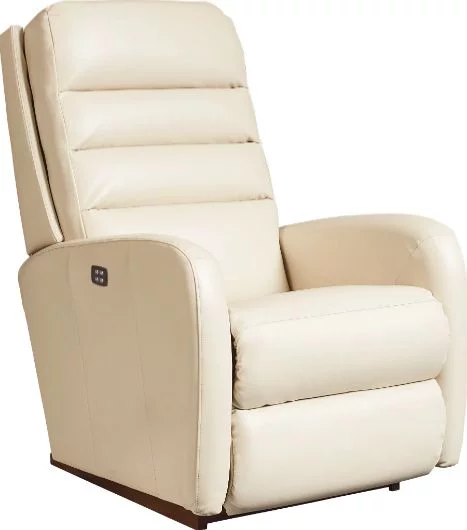 Family Favourites
The Family Favourites collection is designed to cater to family function without having to sacrifice style.
This collection is comprised of stylish and versatile pieces that value comfort for a crowd. Even better, this style is all about durability so that you can rest easy as your family lives on this furniture.
From luxurious and durable leather to the convenience of built-in USB ports, pieces from the Family Favourites collection offer you and your loved ones an upgraded family experience.
Whether you score the spot with the hidden cup holder or stash your snacks in the hidden storage unit, everyone in the family will find something to love about this style.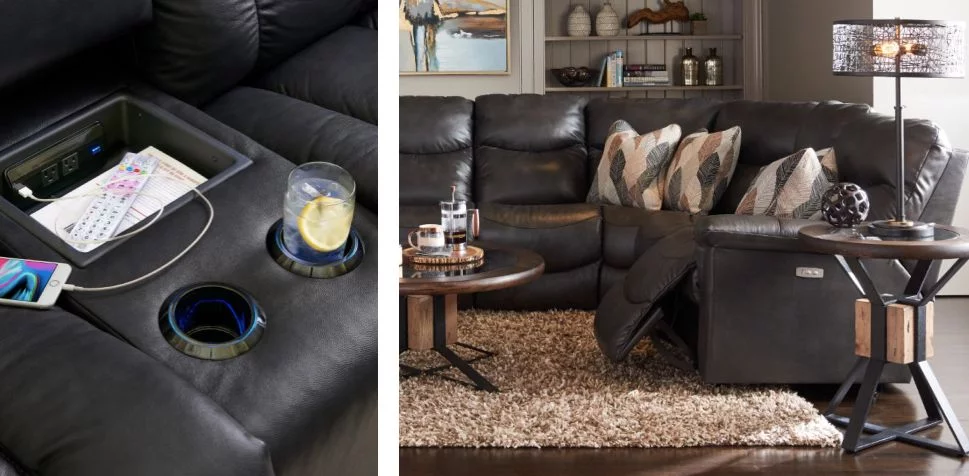 What Family Favourites says about you …
If you love the Family Favourites collection your home likely reflects your personality and lifestyle. It would be no surprise that you are a family-oriented person.
You enjoy a unique mix of design elements and this says a lot about you and your family's varied interests.
La-Z-Boy Pieces from the Family Favourites Collection
If you want to achieve the Family Favourites look, Magaly has a few suggestions for you. Can you envision your family enjoying any of the following pieces from this line?
James Sofa & Sectional
Both the James Sofa and the James Sectional are comfortable, cool, and laid back. The James proves that you really can have it all, and even recline at the same time. With bucket style seats, chaise leg rests, and pillow top arms, the whole family can enjoy comfort in the James.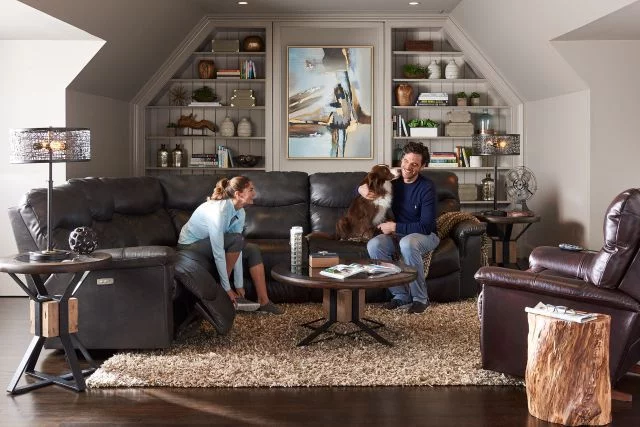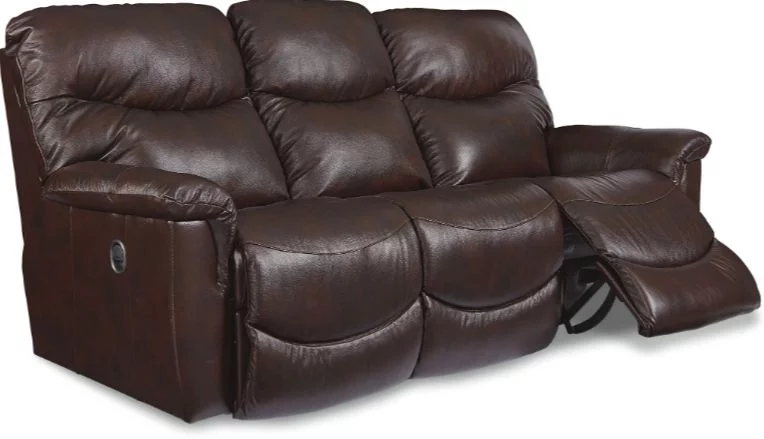 Leah Sleep Sofa
Family is often all about functionality. The Leah Sleep Sofa can turn any stylish room into a functional guest room. By day, the sleeper is a stylish sofa with curved rolling arms and welt trim. But by night, the Leah transforms into a comfy bed perfect for the kid's sleepovers.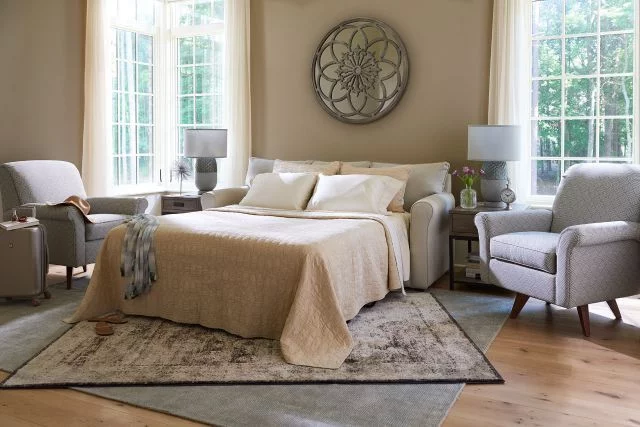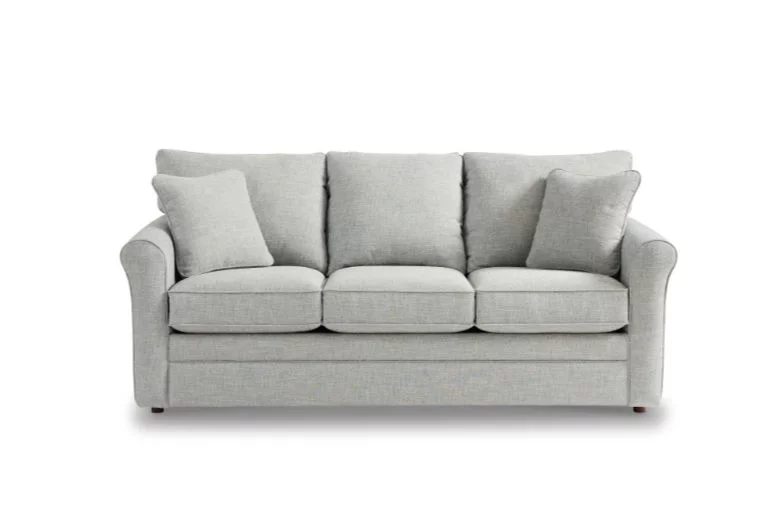 Pinnacle Recliner
The Pinnacle Recliner is an easygoing style that is perfect for resting and relaxing. The chaise seat and leg rest create a zone of comfort for your body, not to mention the convenient handle to recline.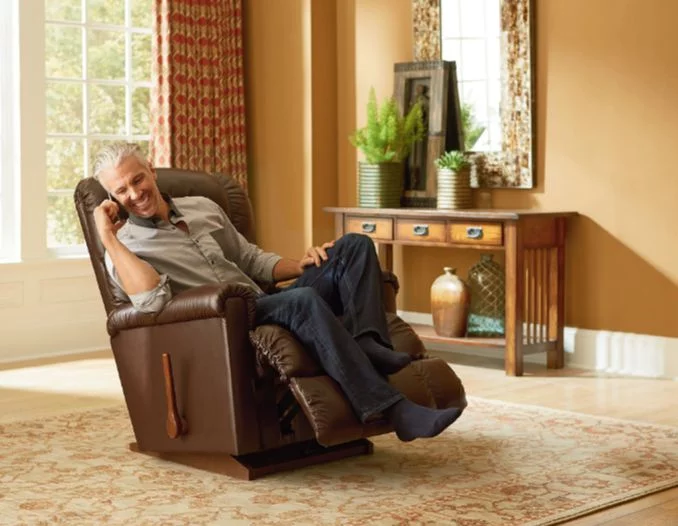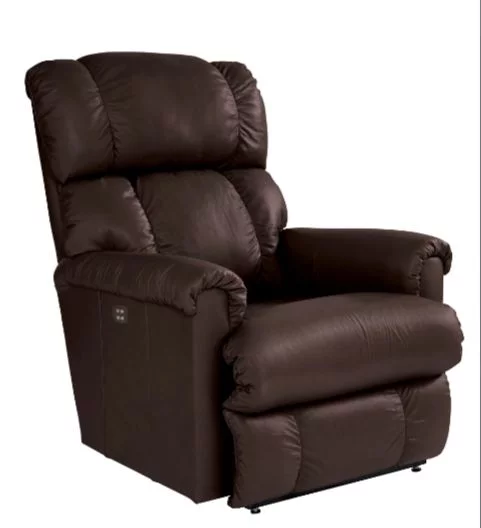 Comfortably Casual
Last, but certainly not least, the Comfortably Casual collection is refined, yet relaxed. This collection is meant to create beautiful spaces that are meant to be lived in.
With playful pallets, cozy sectionals, and functional storage units that can double as a cocktail table, this collection disguises comfort as chic. When it comes to Comfortably Casual, every room is warm. Whether it be an area rug or a decorative lamp, the overall look is relaxed.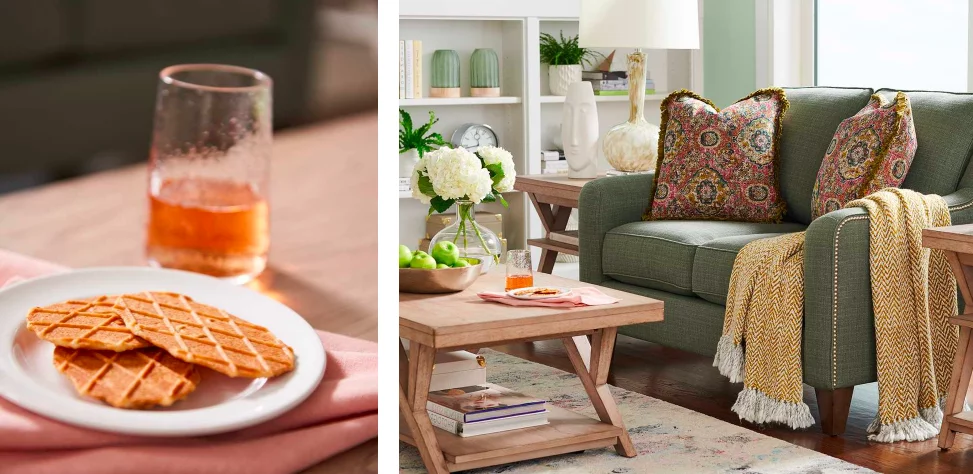 What Comfortably Casual says about you …
Comfortably Casual sounds pretty appealing right. If this style speaks to you, it means that you likely approach space with a wonderful mix of passion and purpose.
You are much like a talented chef! You can blend unexpected ingredients together to create a delicious new dish. When it comes to interior design, you balance tradition with a fresh twist of contemporary design.
Your casual environment exudes warmth, welcome, and sense of ease.
La-Z-Boy Pieces from the Comfortably Casual Collection
Are you interested in furniture that will accomplish a Comfortably Casual look in your home? Here are some ideas from Magaly to get you started.
Talbot Sofa
The Talbot Sofa is casual comfort at it's finest. This sofa is clean and informal but can be enhanced with the creative use of decorative pillows and contrasting welt trim.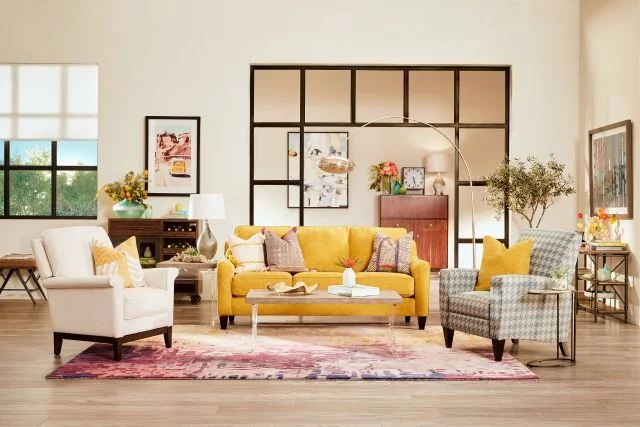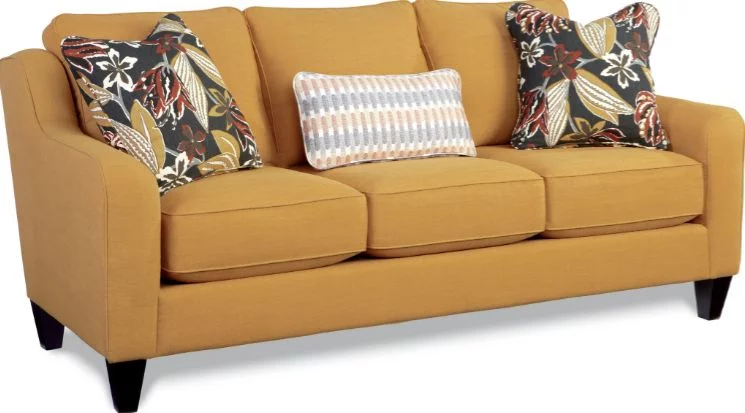 Reese Reclining Sectional
The Reese Reclining Sectional has a casual design that brings comfort to any room. The comfortable pillow top arms and tall, pub-style back providing ample support and style while you recline back and relax.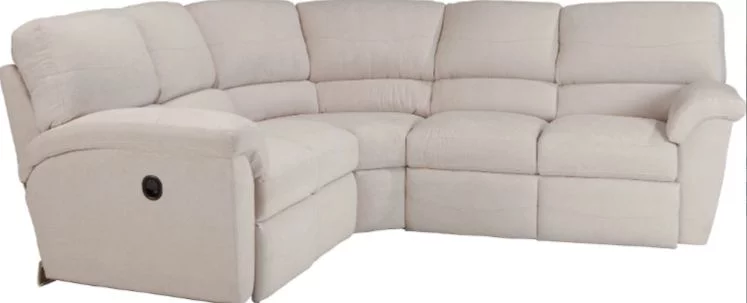 Roxie Chair
Although she may appear casual, the Roxie Chair is great for complimenting bold pieces of decor. The Roxie is a comfortable and versatile chair with a deep T-cushion, welt trim, and defining structure.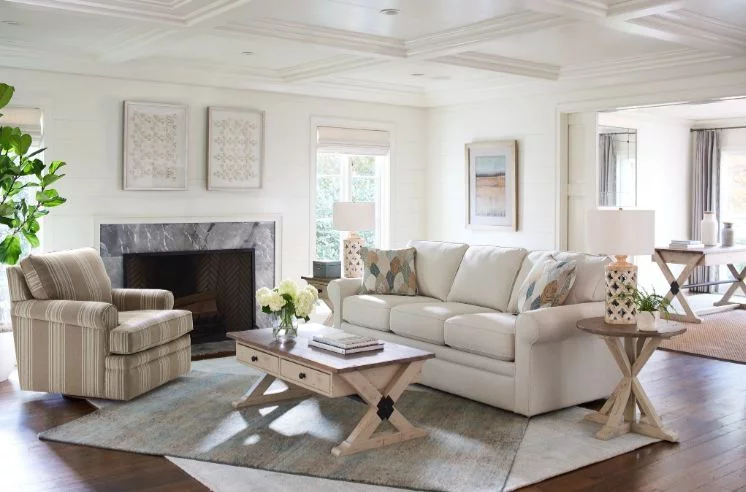 What's Your Design Style?
There you have it! You have now discovered the four unique and stylish collections offered at La-Z-Boy.
So which style spoke the most to you?
With a knowledge and understanding of our styles and your own personal preferences, take your interior design vision to the next level by working with one of our interior designers at La-Z-Boy.
In addition to these four main style categories, our interior designers can help you achieve several other design styles with the use of La-Z-Boy furniture. Magaly del Castillo has used La-Z-Boy furniture to achieve several alternative design trends such as Modern Farmhouse, and Bohemian, Industrial.
Design services at La-Z-Boy are complimentary with your purchase. Why not take advantage of the eye for detail and knack for creativity offered by our in-house talent.
Get started by visiting a local Ottawa or Kingston La-Z-Boy showroom.
We look forward to helping you bring your design style to life.
Product Info Request
Please provide us with your name and email and we'll get back to you as soon as possible regarding this item.