In-Depth Review of the Pinnacle Power Lift Recliner
March 3, 2020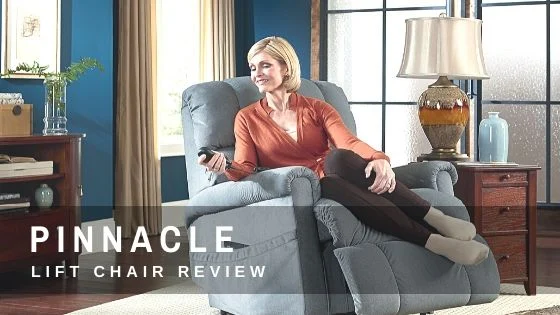 Are you looking to find out more about La-Z-Boy's number one selling lift chair, the Pinnacle Platinum Power Recliner? You may be wondering what Pinnacle's features and benefits are, as well as whether it is the right fit.
Power lift recliners are a comfortable and practical answer for people as they age or to anyone that requires assistance getting in and out of a chair. In this review, find out why the Pinnacle was top of the list in our five best-selling lift chairs in Ottawa and Kingston. It is also La-Z-Boy's number one best-selling recliner family!
As inventors of the reclining chair back in 1927, you can rest easy knowing your lift recliner possesses 90 years of innovative design experience. They provide the smoothest, most secure motion and offer unmatched comfort in every position at the touch of a button.
Marianne Kola has been a design consultant with La-Z-Boy for 15 years. Originally at our Hunt Club location, she moved to the Cyrville store to help service the more prominent french-speaking community.
The Pinnacle power lift recliner takes your physical comfort to the next level. "You can spend significant time and be comfortable in this chair," says Marianne. With the ability to power the back and footrest independently, "the chair can be adjusted periodically to bring you in a slightly different position allowing for customized comfort and additional time in the chair."
This review will cover:
1. Unique features
2. Dimensions
3. Pinnacle family (available styles)
4. Cost
5. Options & upgrades
6. Customer reviews
1. Unique Features
The Pinnacle lift recliner is part of the platinum series of power lift chairs. The platinum top of the line features include:
• Independent footrest and back activation
• Box in box construction with covered lift base
• Zero gravity positioning alleviates pressure on the lower back and spine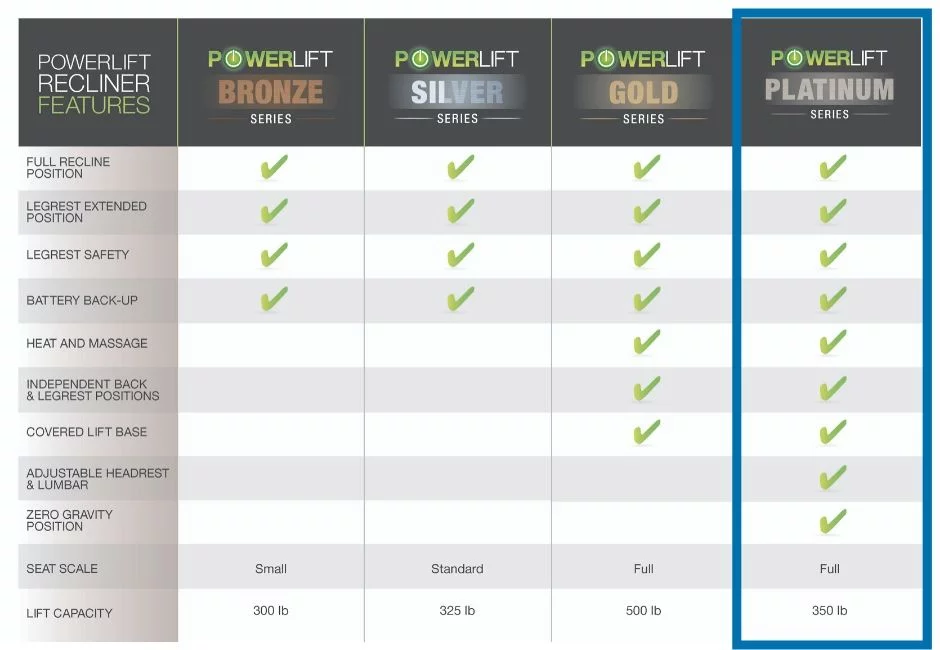 Similar to the rest of the Pinnacle recliner family, the power lift chair features a pillowed tall back and padded rolled arms. The one-piece seat and back move together, eliminating gaps and providing full-body support in all reclined positions. It's comfortable without overpowering the room.
It gives you the power to sit, stand and recline by merely touching a button. A convenient hand-held remote raises and lowers the Pinnacle to help you sit or stand with ease and confidence.
"There is a toggle switch in the back of the hand-held controller," explains Marianne. "People who have arthritis may find it easier to use the toggle which moves the chair up and down from the raised position to reclining." You can even power the toggle hands-free by pushing it on your leg or a hard surface!
Relax your body and ease tension in the Pinnacle lift chair with the zero-gravity recline. This position involves elevating your legs over the level of your heart, which promotes circulation in the legs and reduces swelling. Also, the full bed layout position alleviates pressure on the lower back and spine.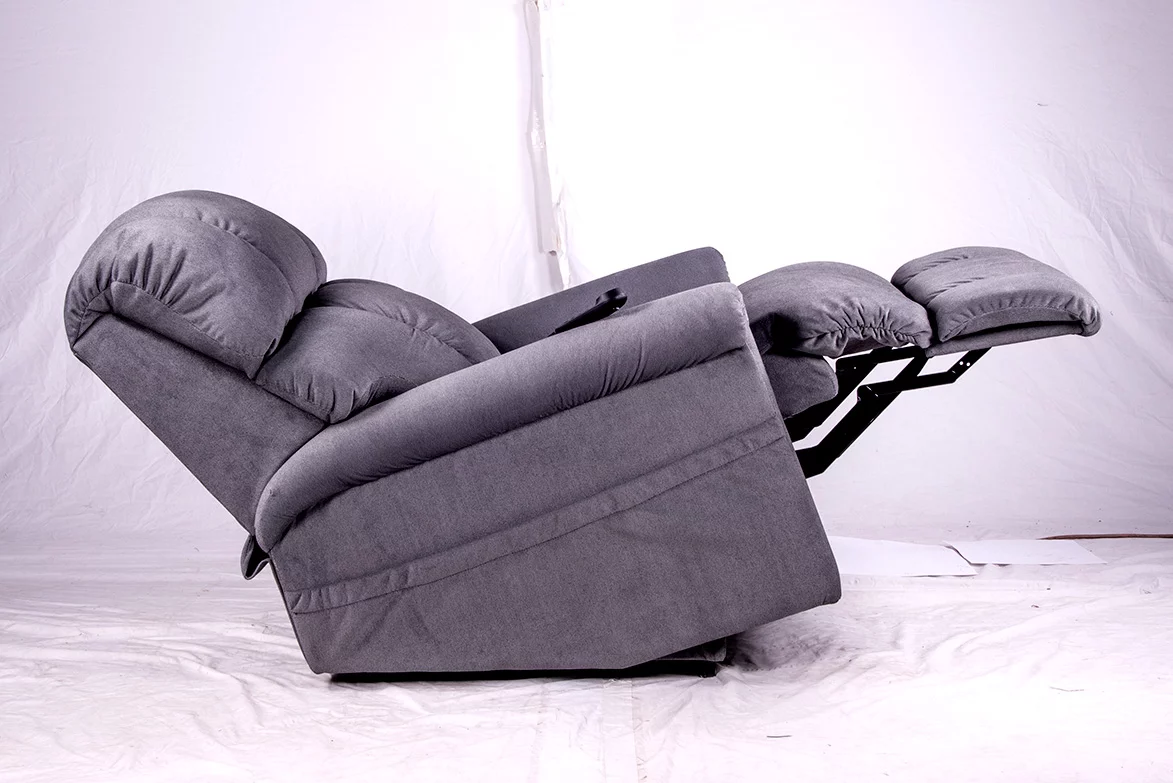 Other Features of the Pinnacle Lift Recliner
• Ultra-comfortable lift chair and power recliner
• Legrest autostop safety feature
• Double-picked blown fibre fill for improved cushion loft and shape retention
• High-grade foam seat cushions that maintain their comfort and appearance
• Can be placed 11 inches from a wall
• Easy-to-use wired controller
• Convenient side pocket to keep essential items nearby
• 350-lb. weight capacity
• Plugs into an AC outlet
• Battery backup in case of power failure (requires two 9V batteries)
• Customizable with premium-grade fabrics
• Includes our Limited Lifetime Warranty on the frame
2. Dimensions:
Pinnacle Power Lift Chair
The Pinnacle has a relatively small scale while still being able to accommodate people in a broad range of sizes. Marianne describes this seat as not having much negative space, which allows you to feel embraced and cuddled by the chair.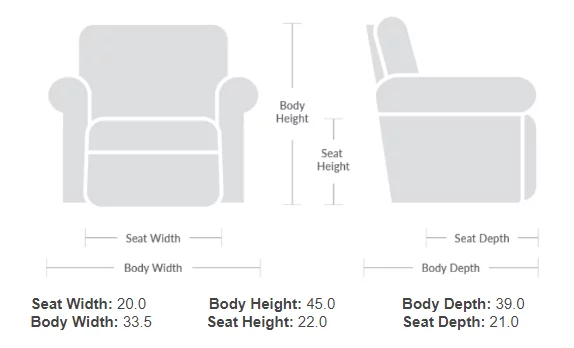 Mobility issues caused by age, joint pain, or injuries can make enjoying the comforts of a recliner difficult. In these cases, you may find you need to rock out of a seat to stand up but don't need the full functionality of the lift.
The Pinnacle lift recliner is 3.5 inches higher than the regular Pinnacle recliner to give you the height necessary to move forward and get to your feet without the rocking motion or being pulled up. Buying a lift chair is an excellent future investment. It provides independence to navigate your chair solo but gives you added support in the future if needed.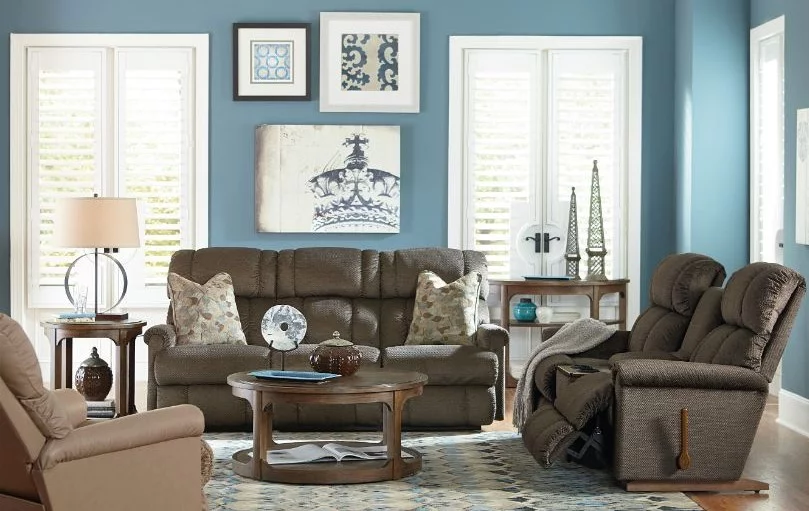 3. Pinnacle Furniture Family
To help you create a cohesive design, La-Z-Boy offers style sets. Other furniture available in the Pinnacle family include:

• The Rocker Recliner
• The Wall away
• The Pinnacle Glider
• Pinnacle Power recliner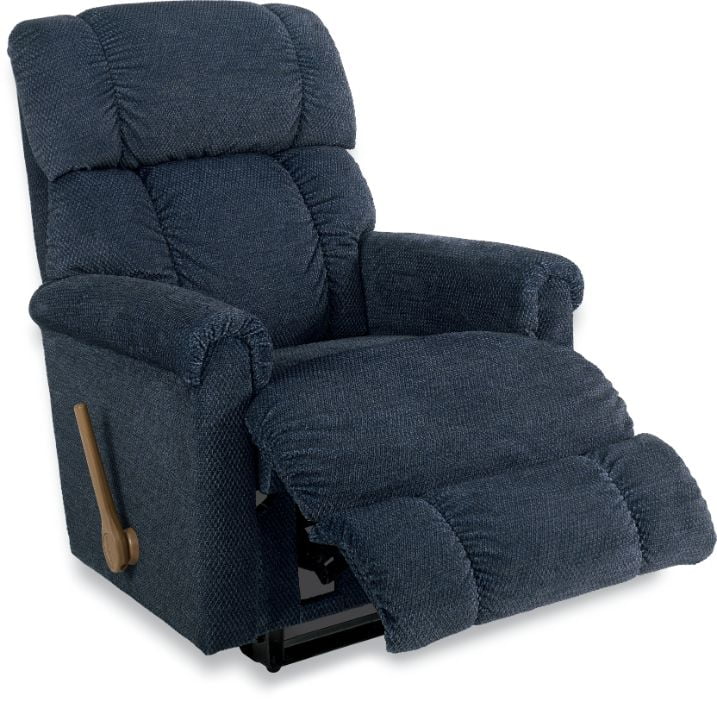 Additional Pinnacle Lift Recliner Styles
Pinnacle Platinum Power Lift Recliner with Massage and Heat
Use the handy wired controller to activate optional high/low heat and 6-motor massage for the back and thighs. Additional features include:
• 3-setting heat in the back and seat (high/low/off)
• 6-motor vibration massage (4 in the back, 2 in the seat)
• 3 massage modes (constant on/wave/pulse)
• Adjustable massage speeds (high/medium/low/off)
Pinnacle Platinum Power Lift Recliner with Headrest and Lumbar
When you can adjust the lumbar support and headrest tilt independently to fit your body, you can experience a complete custom fit! The independent support for your head, neck and lower back provides you with an unlimited number of relaxing positions. It lets you maintain perfect viewing angles for activities such as reading, conversation, or enjoying TV.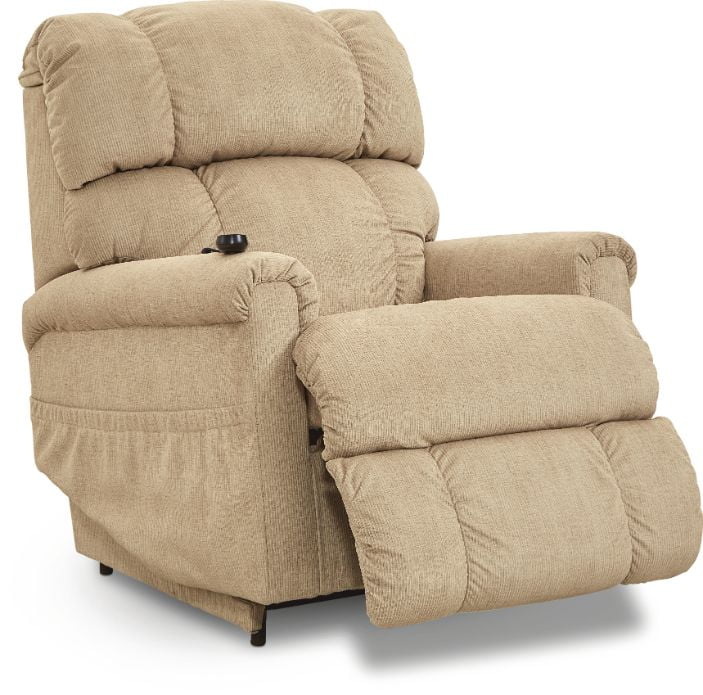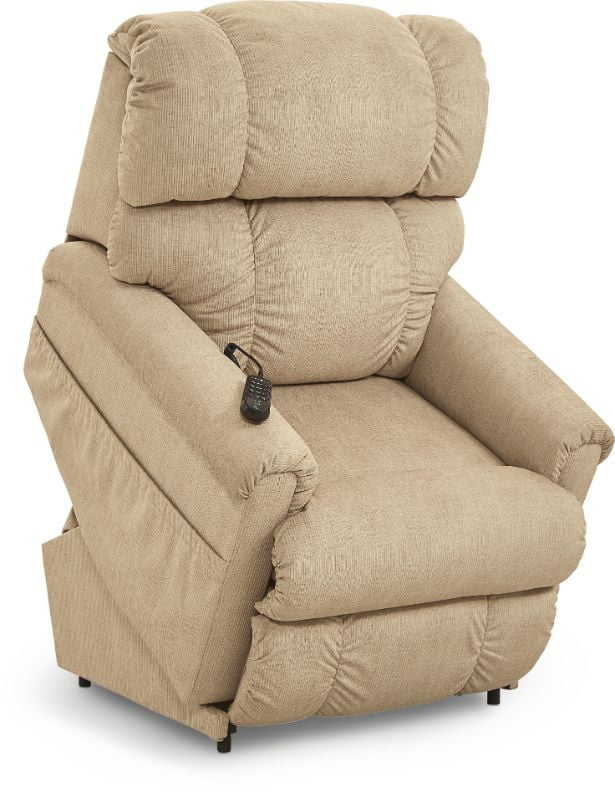 4. Cost
The price of the Pinnacle power recliner comes in at the mid-high range of lift chairs now available in the market. The quality of materials used in construction and customization options are the main reasons for the higher price bracket.
The starting price for the Pinnacle Power Lift Recliner is $2,909, with six select fabric choices. From there, the cost increases depending on different fabric chosen, and other options selected.
Did you know that you save the tax when you have a doctor's note? Lift chairs are zero-rated for tax purposes when you have a requisition from your doctor. You will also save the taxes on delivery and warranty charges related to the lift chair!
*All La-Z-Boy prices listed in this article are subject to change. We aim to update all cost-related articles twice per year. This article was last updated on October 12th, 2022. Please visit lzb.com and select an Ottawa or Kingston La-Z-Boy store location to view the most up-to-date pricing.
5. Options & Upgrades
Take some time to investigate your options so that your new lift chair doesn't just suit your home; it suits your way of living. The Pinnacle power lift recliner has various customization options available.
Upholstery / Cover Options
Your choice of fabric or leather upholstery is a pivotal decision when selecting a recliner for your home. The Pinnacle lift recliner has several hundred fabric options so you can custom-create a look that's uniquely yours. Choose from a wide variety of colours, patterns, and textures.
Life can be hard on furniture, so our fabrics are wear-tested for quality and durability, ensuring they stay beautiful for years to come.
Select iClean fabric colours included in the variety of fabrics available. These fabrics offer a barrier of protection that repels spills before they turn into stains.
If you have pets, you might consider taking advantage of our Pet-Friendly fabric that has a high level of cleanability and durability, including the iClean technology.
Another specialty fabric option at La-Z-Boy is the antimicrobial fabric. This fabric protects against mould, mildew, and odour-causing bacteria
A subset of covers is available in "conserve" fabric. Soft, durable, and sustainable "conserve" fabric is made out of recycled water bottles. We use as many as 110 recycled water bottles to create a sofa with this eco-friendly material.
As with conventional furniture fabrics, conserve covers are wear-tested for safety, quality and durability. So, they stay comfortable and beautiful for years after delivery. They come in a wide range of colours and patterns to complement your room.
Leather is not available in any lift chair, as it could pose a danger when lifting you out of the chair due to its sleeker surface.
Seat Cushions
High-quality polyurethane foam gives recliner cushions increased softness and support while providing exceptional durability.
Firmer seat options are available at an additional cost.
For more information view our Motion Furniture Collection catalogue and our in-depth Review of La-Z-Boy's Chair and Sofa Seat Cushions.
Please note that reclining furniture purchased prior to January 2021 had the option to upgrade to airform™ cushions. This cushion includes a two-inch layer of premium quality memory foam added on top of the standard foam base within the seat, chaise and leg rest of the unit.
6. Customer Reviews
The Pinnacle lift chair currently has a 4.9-star rating in North America. Find out what customers are saying in the following reviews.
★★★★★
Got this for my mom. She is 92 and needed to have something that she could get in/out of easier. She found one that just fit her and with the power lift she was in a standing position when she got out, rather than being more bent over where she could get off balance and fall as with her old chair. She fell and broke her shoulder several years ago so the power foot and recline is much better as she does not have to try and use the bar on the side. She loves it.
Kathy W
★★★★★
Purchased this recliner with the power-lift because was facing triple bypass surgery and recovery. Since getting home from the hospital, I have eaten and slept in this comfortable recliner. It has helped recovery tremendously, and is something I will also enjoy for years to come.
Slycke1
★★★★★
I purchased this chair for my Mother who has chronic back pain. She had a similar chair,but without heat and message. The first thing she noticed was how soft this chair was. The heat and message were a bonus that work great. She also noticed the quality of this chair,it's built to last. You get what you pay for. She is very happy with this chair and would highly recommend it to anyone who has back problems.
hballach
More Pinnacle Platinum Power Lift Recliner Reviews
Next Steps
No chair, including La-Z-Boy's power lift recliners, are one size fits all. If you are shopping for someone else, Marianne notes it's vital to have the person who will be sitting in the chair, visit the store if at all possible. You need to test the lift chair in both sitting and reclining positions to confirm that your heel does not hang over the footrest, and your ankles are supported. If the fit is not right, the lift chair will cause problems instead of helping.
The Pinnacle power lift recliner has been on our floors for almost a decade. If the features highlighted meet your needs, then it is worth coming in to test it out for yourself at any of our La-Z-Boy locations in Ottawa and Kingston.
The quality, style and variety La-Z-Boy has to offer will ensure you find the perfect match for your needs. We are happy to help you navigate all the options and tailor a lift chair that is just right for you! If you're still not sure which one to choose, you can check out our power lift chair page.
Related Links:
Is La-Z-Boy Furniture Expensive
Product Info Request
Please provide us with your name and email and we'll get back to you as soon as possible regarding this item.