Manual vs Power Recliners: A Detailed Comparison of La-Z-Boy Recliners
June 9, 2021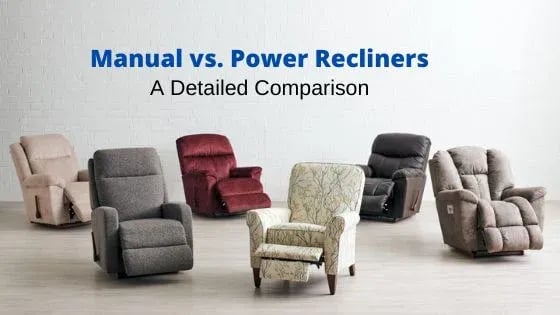 When shopping for recliners at La-Z-Boy, one of the first things people ask us is, "what are the differences between manual and power recliners and which one is better?"
At La-Boy Ottawa and Kingston, we've helped thousands of people find the perfect recliner for their specific needs. There are a lot of recliner options available, but which one is right for you?
Should you go with the manual version? Or, are you willing and able to spend a little more and upgrade to a power recliner?
In order to make that decision, It's essential to understand the pros and cons of both power and manual recliners and what your options are. One recliner type isn't necessarily better than the other; it comes down to personal preference and budget in most cases.
This article will explain the differences between both options and how each of them works so that when it comes time to purchase your new recliner, you have all the information you'll need.
1. What is a Manual Recliner Chair?
A manual recliner is a chair (loveseat, sofa or sectional) that can shift back into a reclined position without the use of electricity. The most common type of manual recliner uses a lever to move it into position, but there are also other types.
2. How does a La-Z-Boy manual recliner work?
Operating Instructions for the Manual Recliner Legrest
The La-Z-Boy® chair is equipped with a three-position locking leg rest for customized seating comfort. Pull on the handle rotating it counterclockwise to control the leg rest (figure 1).
You may stop in any one of three ideal positions. The 1st position reclines slightly for relaxing reading (figure 2).
The 2nd position inclines a bit more for comfortable television viewing (figure 3).
The 3rd position extends fully for complete relaxation (figure 4).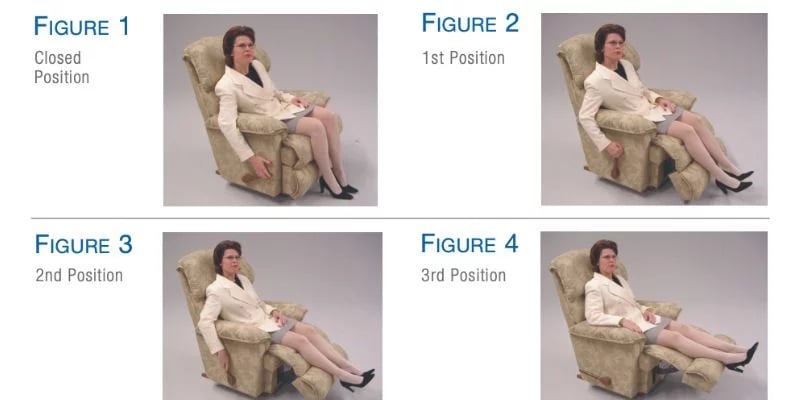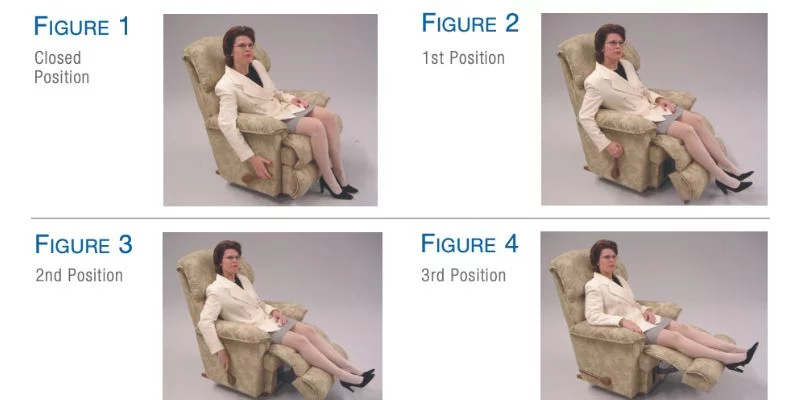 To lower the leg rest, rotate the handle counterclockwise to the fully extended position, then turn clockwise to the fully closed position.
You can recline the chair back with the leg rest closed or extended.
To recline, apply pressure to the back. Sit upright to return the back to an upright position.
Bring the back upright and close the leg rest before getting out of the unit.
3.
Manual Recliners Available at La-Z-Boy
The traditional rocker recliner

: Uses a manual release lever and the weight and motion of your body to move the chair into position. It is for those looking to rock and recline with total body and lumbar support at all times.




Push back recliners: With this recliner, there is no lever; the reclining mechanisms are hidden. Use your body to push back and enjoy instant reclining comfort.




Swivel Recliners

: Allow you rock and relax with a twist. Face any direction with a simple turn, so you're always part of the action. Or choose the comfort of a swivel glider recliner for a smooth, relaxing motion.
Check out a list and description of our Top 5 Best Selling La-Z-Boy Recliners in Ottawa and Kingston.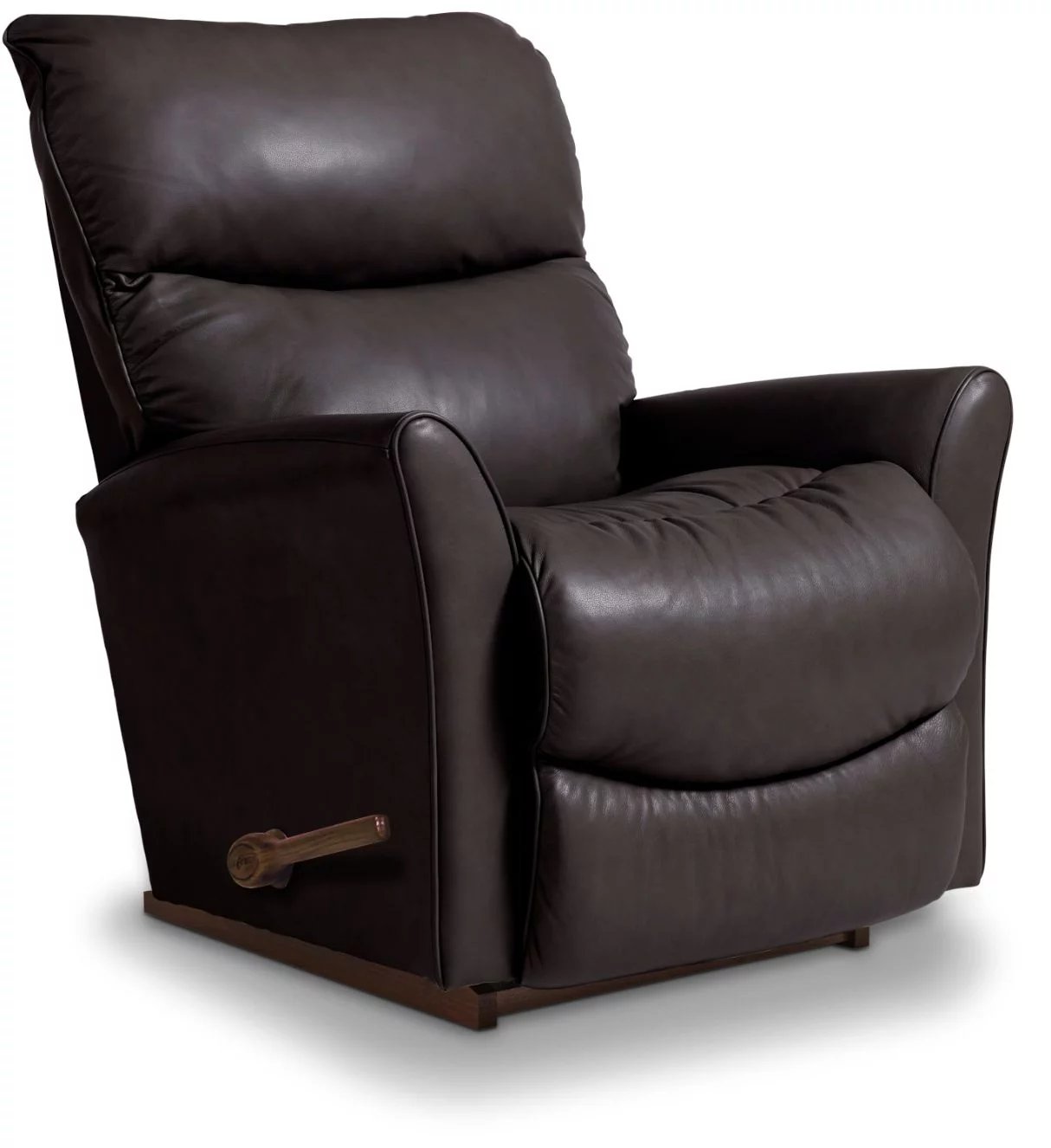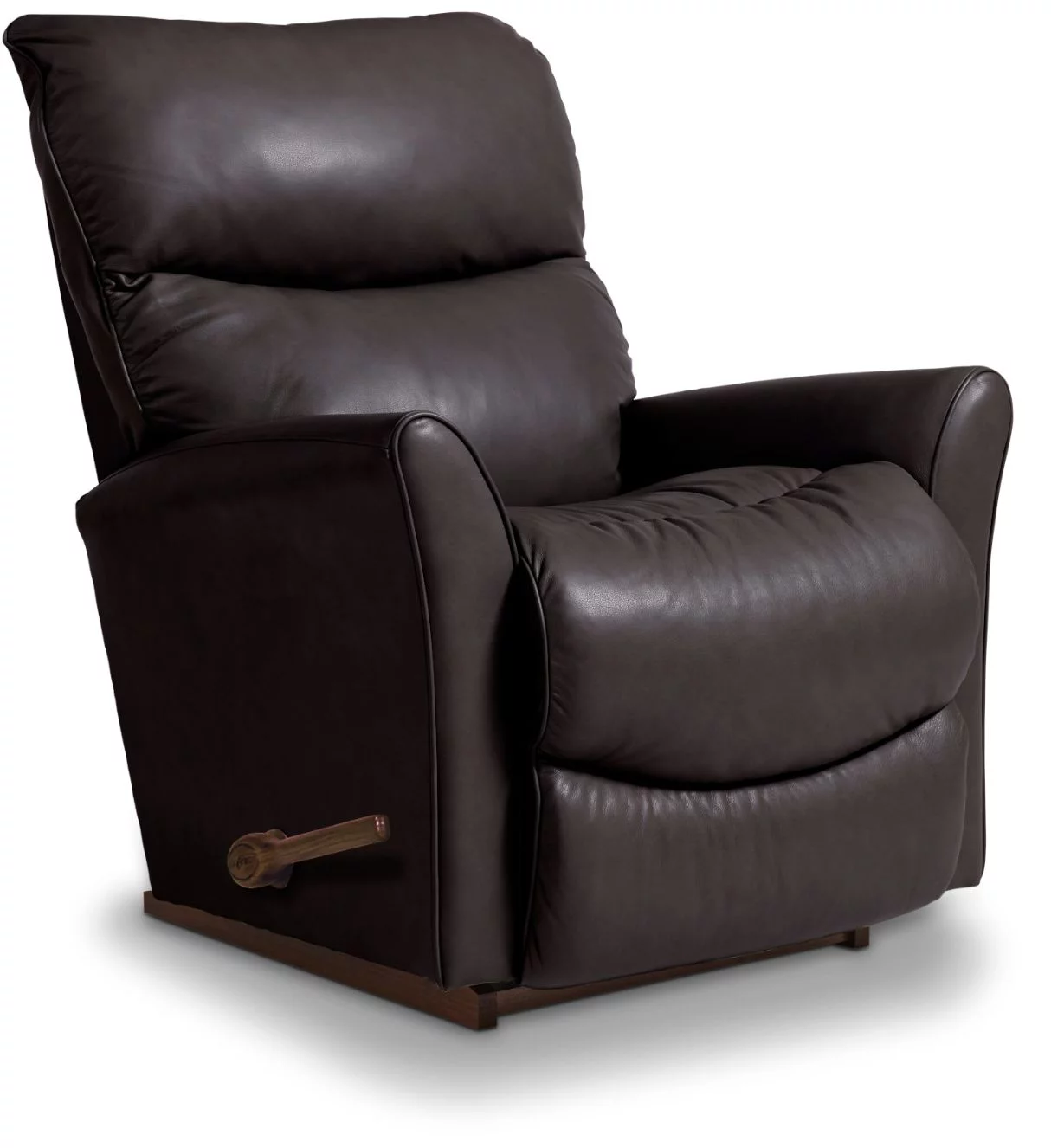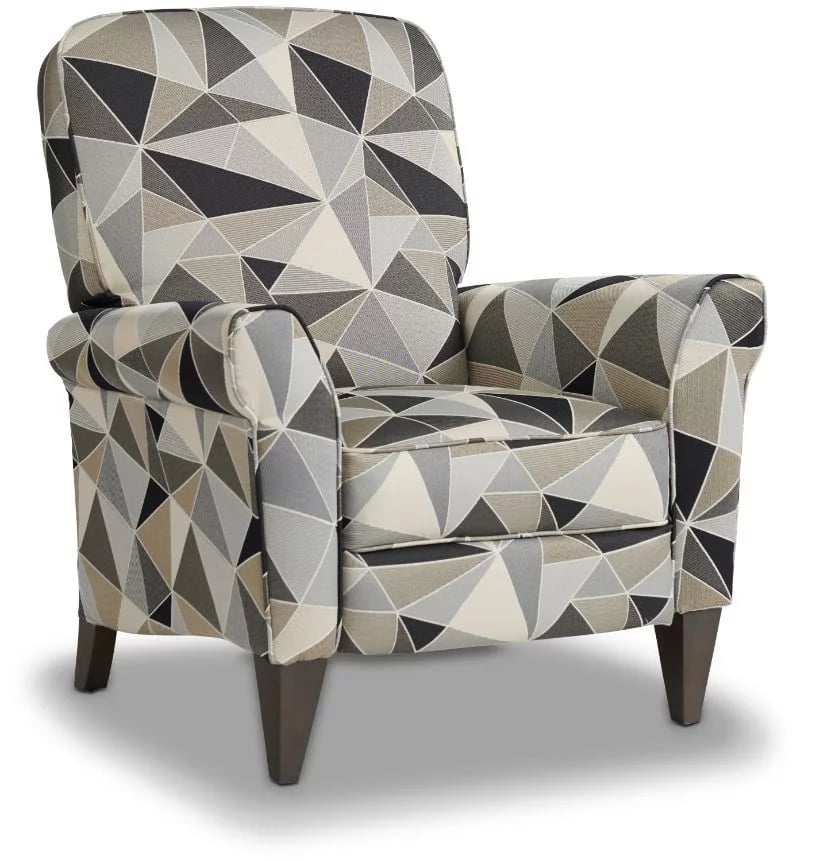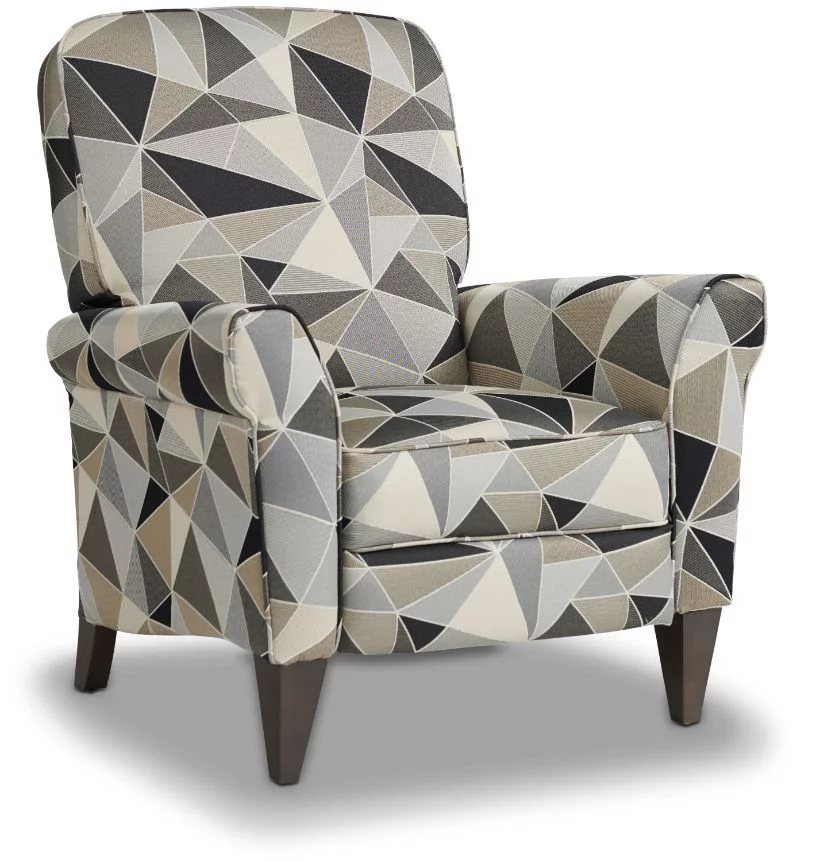 4. What is a Power Recliner?
A Power recliner, sometimes called an electric recliner chair, uses electrical components, or series of motors, to adjust and recline the chair into a comfortable position with the touch of a button. This type of motion recliner requires access to electricity or a battery pack.
5.
How Does a La-Z-Boy Power Recliner Work?
Operating Instructions for Furniture with Optional Wireless Remote :
Plug the power cord directly into a wall outlet. Make sure there is enough slack in the line running from the chair to the outlet. Never stretch or strain the cable.
The buttons operate the power features on the remote located in the remote cradle itself.
Each feature has a dedicated button on the remote for independent operation of that feature. When you press more than one button, you can simultaneously operate multiple features.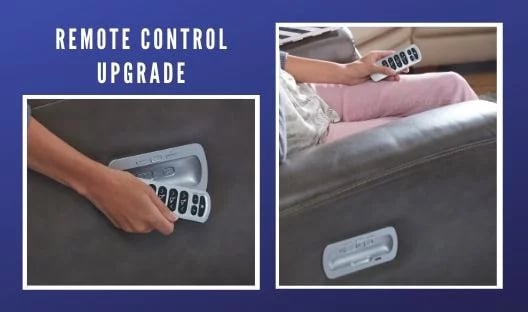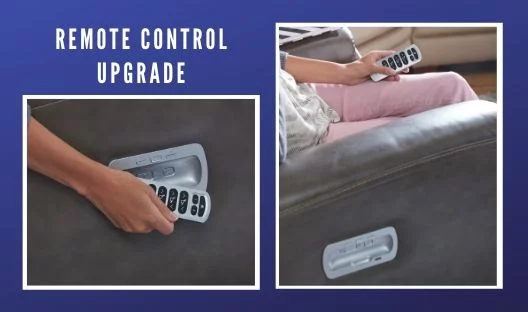 *Pressing on the left side of the button (arrow UP/+) on the remote increases the amount of recliner or adjustment, while pressing on the right side (arrow DOWN/-) decreases the amount of reclined or adjustment.
The remote and cradle feature a memory 1, Memory 2 and Home button for personal, effortless operation and comfort. At the press of a button, you can store two preferred recline settings for a more enjoyable reclining experience.
Press and release a stored memory button (not holding for more than 2 seconds), and the recliner automatically moves to the stored setting.
Press and release the home button, and the chair automatically moves to its home or upright/closed position.
A handy USB port for charging small personal electronic devices is located in the cradle.
Unplug the power supply from the wall outlet if you will be away from your residence for an extended period of time.
*You can only use two features at a time when you power furniture with a 9-volt battery backup or the optional rechargeable lithium-ion pack.
Check out a detailed breakdown of the top 7 most common questions asked regarding power recliners or watch the video.
6.
Power/Electric Recliners Available at La-Z-Boy
Traditional and rocker power recliners

:

Simply use the side-mounted 4-button control panel to recline and raise your feet independently for a wide range of relaxing positions. There's even a built-in USB port to power your phone or tablet.




Lift Recliners

: For those that need mobility assistance, power lift recliners are a great choice. At the touch of a button, the lift chair lets you relax and recline. Then it securely assists you from a sitting to a standing position. For the ultimate in modern comfort look for heat and massage recliner lift chairs.




Duo® power recliners

: Powered backs and leg rests provide reclining positions at the touch of a button. The chair is inches from a wall to save space and looks like a stationary chair but performs like a recliner. Some people prefer this contemporary look to a traditional recliner.



Check out a list and description of our Top 5 Best Selling La-Z-Boy Power Recliners.
7. Recliner Styles that Come in Both Manual and Power
Wall Recliners

: Wall saver recliners let you kick back, even when placed close to a wall, making them perfect for small spaces.

High Leg Recliners

: Recliners that look like traditional chairs. With tall wooden decorative legs, they work well in a formal living room.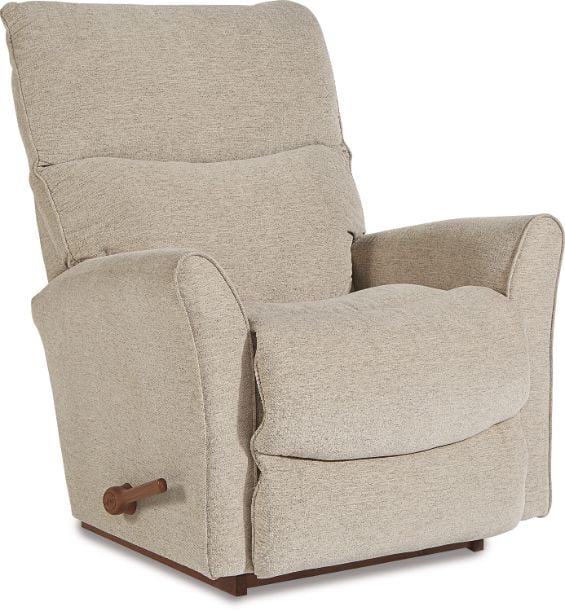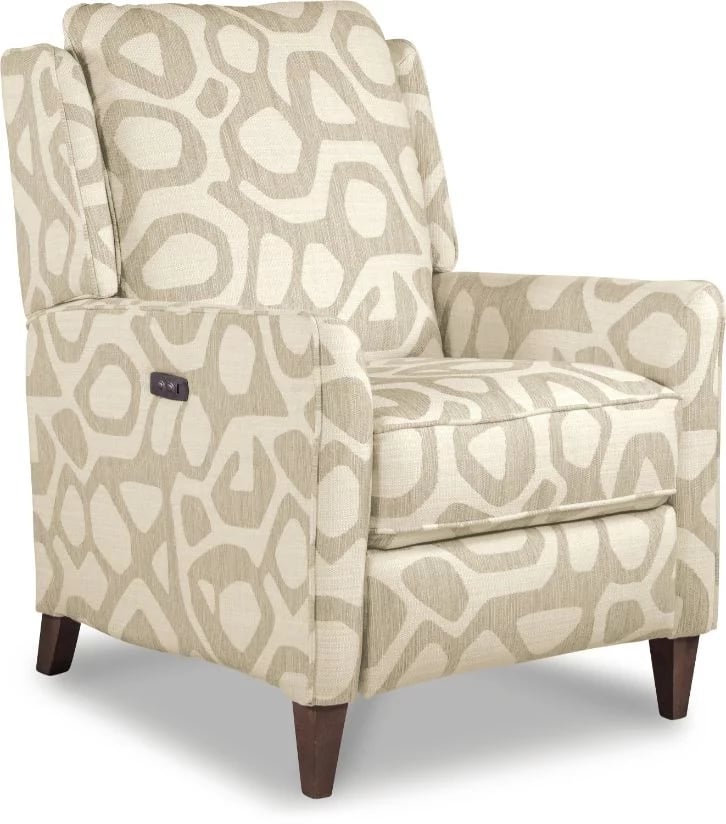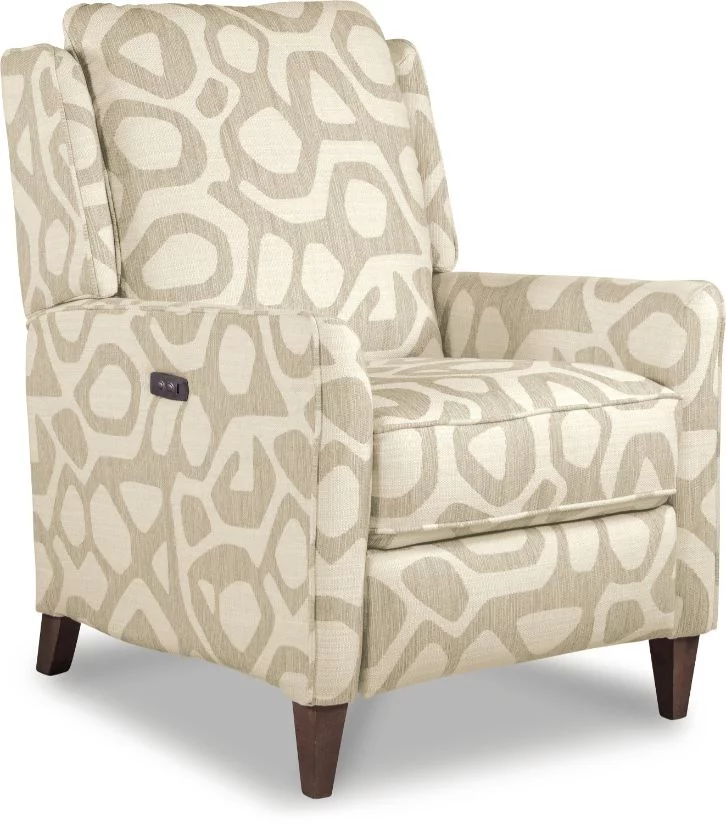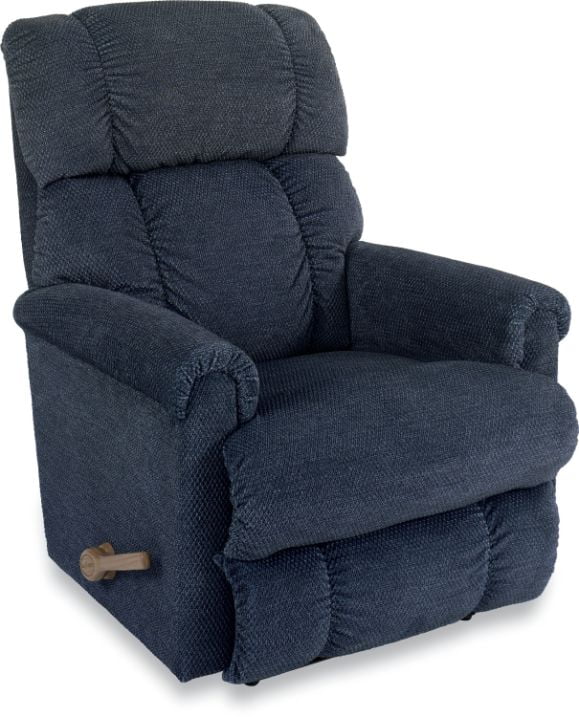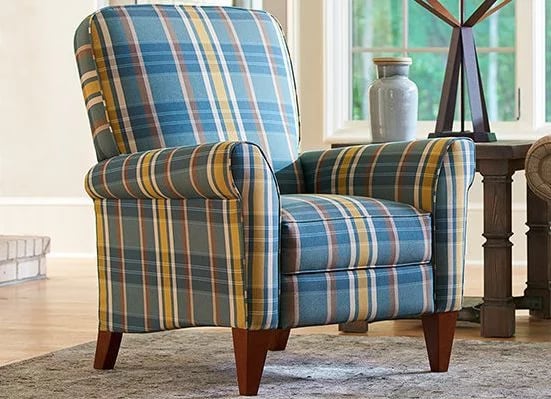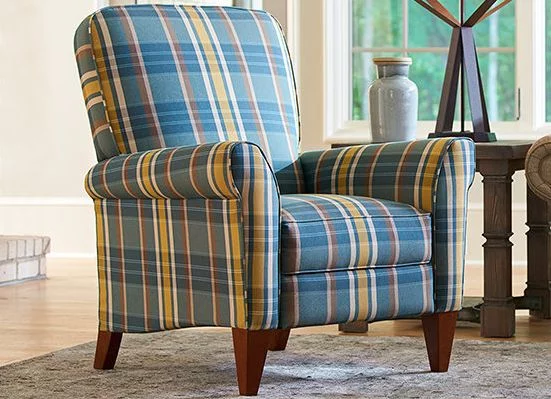 8. Differences: Manual Recliner Chairs and Power Recliners
Price
Traditional and contemporary manual recliners cost less than power recliners. The price difference is primarily because of the motors inside the electric mechanism and thus cost more to make. Power recliners tend to cost several hundred dollars more depending on the options you choose.
Check out our detailed explanation of the recliners we offer at La-Z-Boy and how much they cost. This article includes additional factors that could affect the final price of your chair such as an upgrade to heat and massage.
Where To Place a Recliner in Your Room
Manual recliner chairs do not need to be close to a power source to work however most power recliners do.
If you prefer an electric recliner and there's no power source nearby, a battery pack for your power recliner is an option. With the use of a rechargeable battery pack, your power furniture can be free from the hassles and constraints of a corded power supply.
That said, a battery pack will not last forever. The battery pack will drain with regular use, and it will eventually transmit a low-battery signal when it is nearing the end of its charge.
A wall-hugging chair would make a good choice in a smaller space.
Ease of Use
Manual recliners are easy to use and perfect for those looking to recline using a lever and or their body weight, with total body and lumbar support at all times. The manual chair will make some noise when bringing the chair back to the upright position. Don't worry; this is entirely normal!
Many people love the luxury of power recliners. Power recliners also tend to be very quiet and are also a good choice for those with mobility issues or older people who don't have a lot of strength in their body or arms. With the push of a button, you can recline and lift your legs with ease. A USB port on power chairs can come in very handy when your device's battery is low.
Although power recliners tend to be much easier to operate with the simple touch of a button, the manual rocker recliner does have a shorter reach with its long handle option, helpful for those with shorter arms.

La-Z-Boy offers a left-sided handle for the lefty in the family. You can also upgrade to a metallic arc handle for a prettier look. And of course, you could also choose the manual push-back model, which has no handle at all.
How to Lock a La-Z-Boy Recliner into Place
Power recliners have an unlimited number of leg and back movement options. When you take your finger off the button, the chair will lock into position. The manual rocker recliner only allows for three leg positions and three back-locked reclining options.
*Only La-Z-Boy power reclining furniture has a patented dual locking leg rest system that stops when it feels pressure. The leg rest will only go down when there's nothing in the way, whether it be a small pet or toy.
Service: (What i
f something goes wrong)
Both manual and power La-Z-Boy recliner chairs have a limited lifetime warranty on mechanical, spring assembly, and frame parts. A manual recliner doesn't have a motor, battery pack or remote so there's less to go wrong.
For more information on La-Z-Boy Recliner warranties and furniture protection plans, check out these links:
Next Steps:
Whether you choose a power or manual recliner, you now have the information needed to make an informed choice. If you are looking for larger seating options for your family room, you can choose from a number of reclining sofas and sectionals as well.
Once you have chosen your recliner's preferred functionality and style, it is time to start narrowing down the search even further by finding a recliner that fits you best.
Getting fitted for your recliner is arguably the most crucial part of the process.
Believe it or not, an ill-fitting recliner could have adverse effects on your comfort and body. Whether you are short, tall, thin, or stalky, it is essential to choose a recliner that is the right match for your unique body type so that you get maximum comfort from your chair.
La-Z-Boy has over 50 high-quality recliners to accommodate a wide range of customer preferences and body types.
Visit us at one of our local Ottawa or Kingston showrooms or plan in advance by scheduling a visit. One of our design consultants will be happy to help answer any questions you have and get you fitted to the recliner of your choice.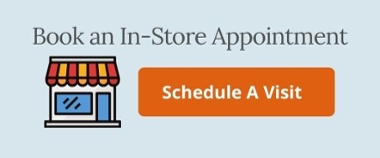 Related Blog Articles:
Recliners – The Definitive Buyer's Guide
Secret Recliners: Recliners that don't look like recliners
How to find a recliner that's the best fit for you
Product Info Request
Please provide us with your name and email and we'll get back to you as soon as possible regarding this item.