How to Accessorize with Throw Pillows - 7 Rules to Follow
June 19, 2020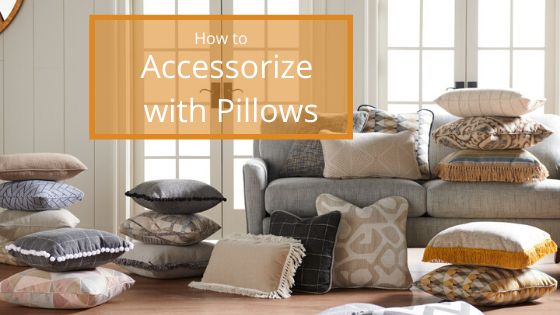 By Zeina Badawi- La-Z-Boy in-home designer
Your brand new sectional has just been delivered and it fits perfectly in your living room. After fluffing it up and trying it out for comfort, you realize it's missing a little something, throw pillows!
Buying furniture is a significant investment. If your goal is to make your sectional or sofa a staple in your home, you'll want to make sure that it's not only comfortable but it looks great too.
At La-Z-Boy Ottawa and Kingston, we've helped thousands of clients design the perfect space. When you find the perfect furniture for your room, the next step is to accessorize. Throw pillows are like jewelry for your room, they complete the look. There are many options for throw cushions but what will look best on your sofa or sectional?
Adding decorative pillows to your sectional can be a bit daunting. You know it would look better with pillows, but where do you place them? What size should you use, big or small ones? What about pillow shape? Which colours are best? Will patterned pillows work on the sectional?
There are some simple rules of thumb when accessorizing with pillows, follow along and you can't go wrong!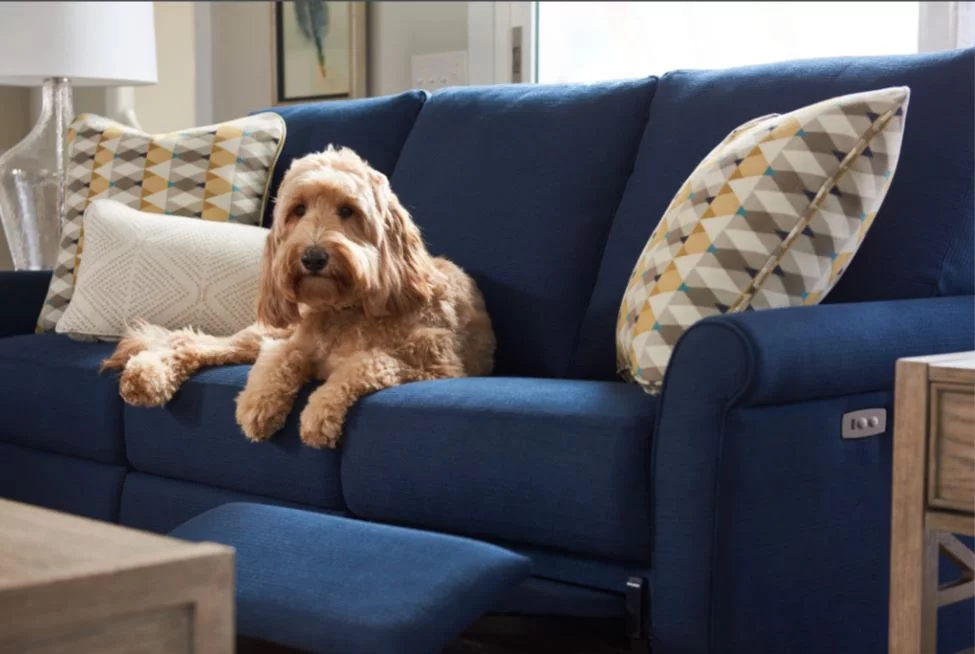 7 simple rules when arranging throw pillows on your sofa
Choose the right number of pillows for your couch. 3-5 pillows are common depending on the length of your sofa. You can add more pillows if it's a sectional.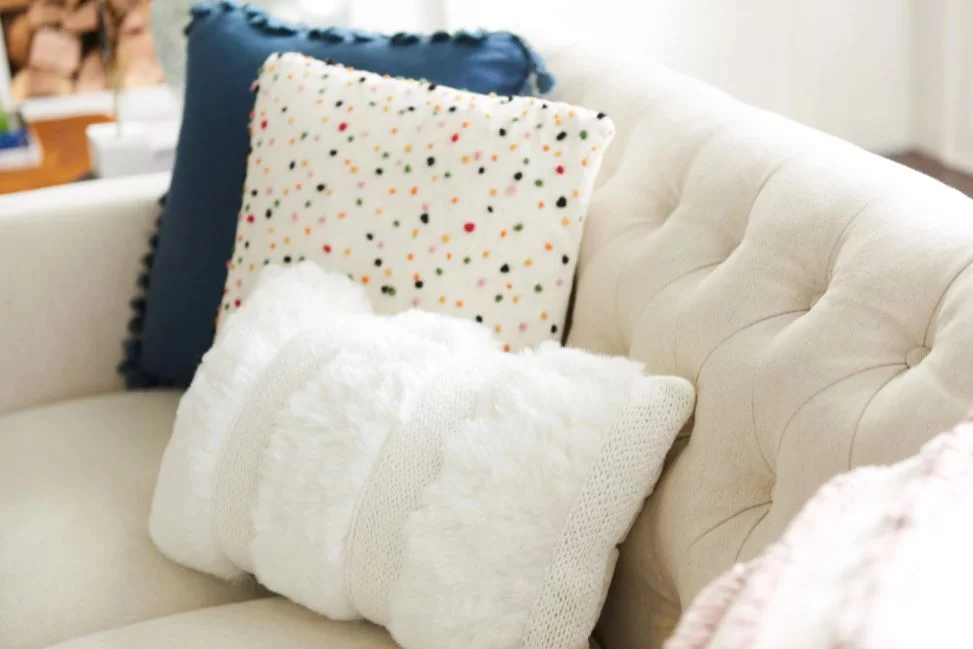 2. Always start pillow placement from the outside and work your way into the center of the couch.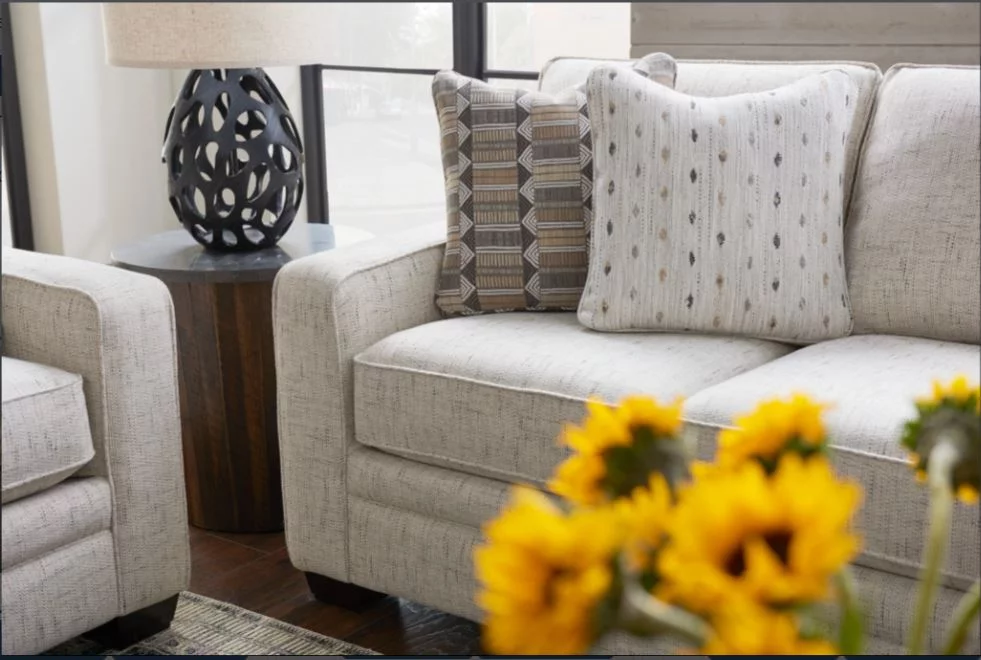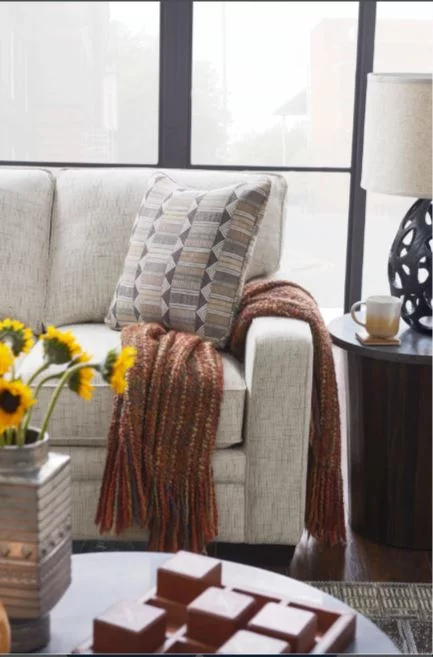 3. Be careful not to start with pillows that are too big as they may make your sofa look small. Begin with a large pillow (22 inches) and then layer with smaller sized pillows in the front.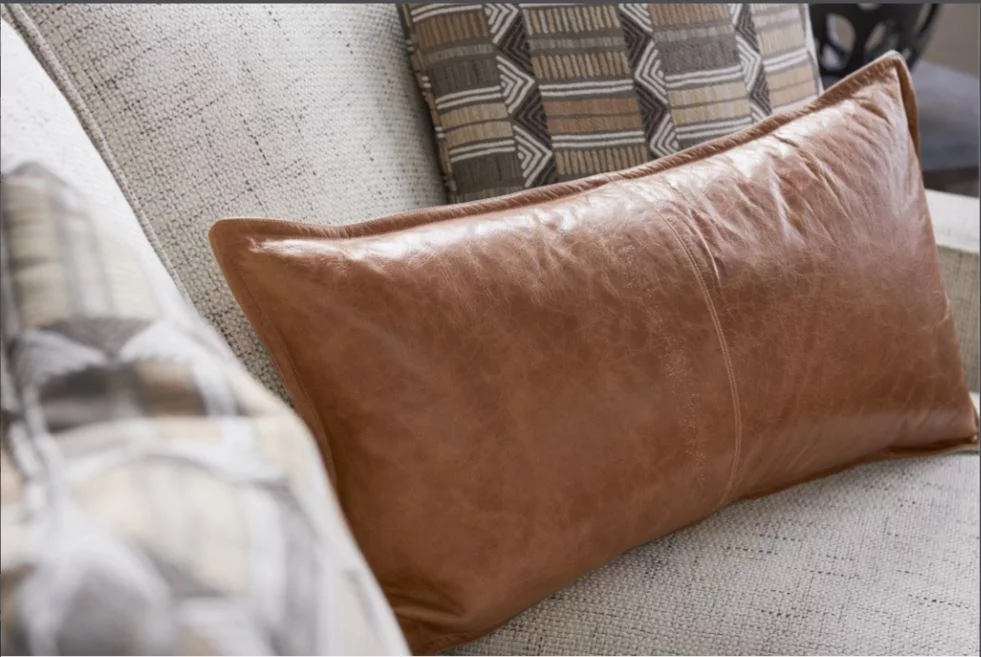 4. If you have a dark coloured sofa, start with a light coloured pillow at the base and then add the lighter coloured ones at the front. Vice versa if you have a light coloured couch.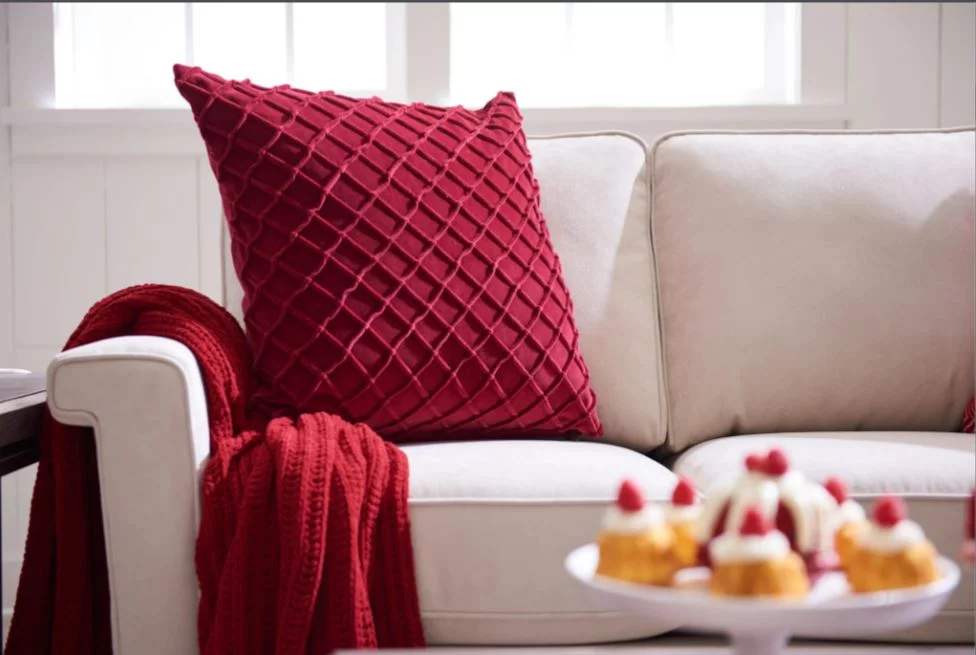 5. Odd numbers of pillows are the most pleasing to the eye. However, If you are going for an asymmetrical look & mixing different sizes and patterns of pillows, even numbers are Ideal.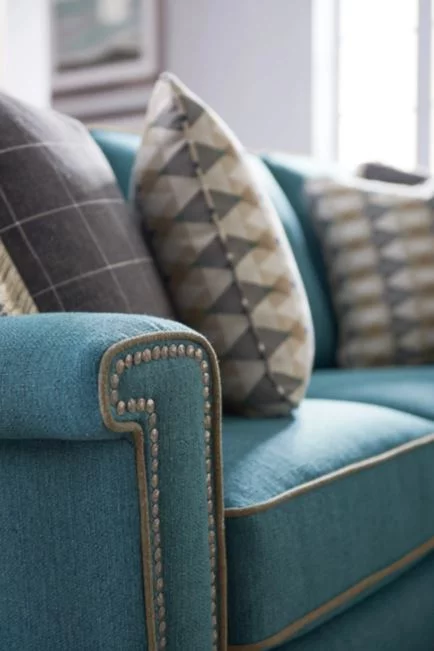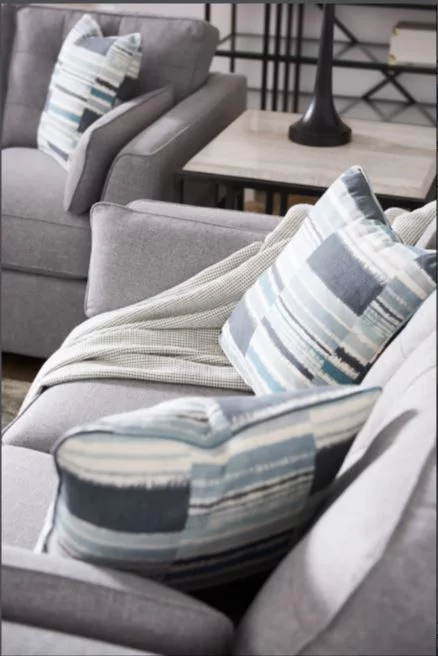 6. Mixing solid colour pillows with simple patterns works well. Take it to the next level by mixing multiple patterns, solids and textures.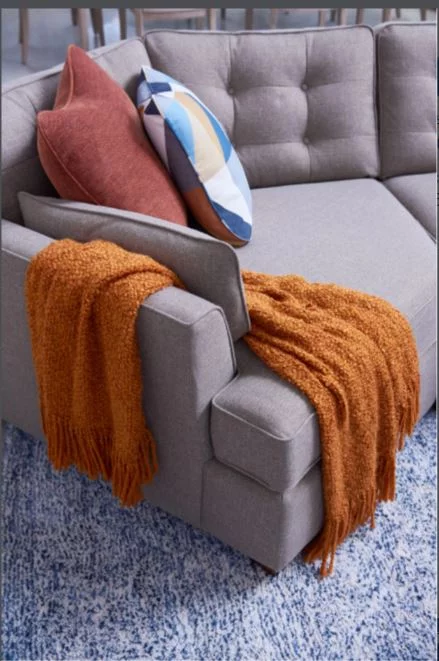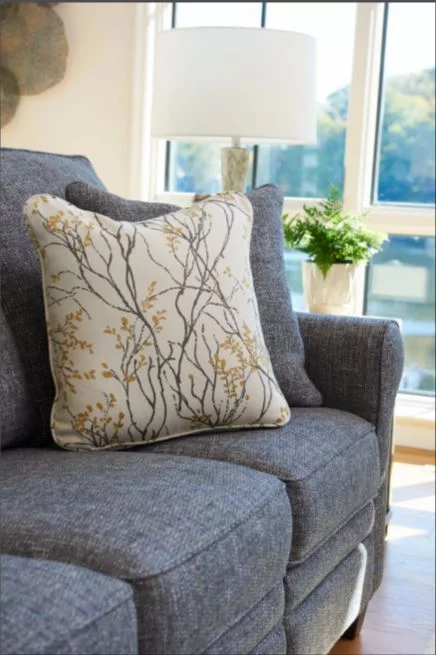 7. To mix the right colour palette, choose a pattern that you absolutely love then use the colours in this pattern to mix in with the other pillows. Always make sure you mix pattern scales not just colours. Don't mix two or more big wild patterns together, they'll end up fighting for your attention!
To learn more about mixing patterns check out our article on how to mix & match patterns in your home.
Next Steps:
If you're still unsure and you'd like the help of an expert to design your space, you're in luck!
La-Z-Boy offers a complimentary interior design service. Whether you want to change up a few key pieces in your home or do a complete redesign. Our designers have the expertise to guide you through the process and help you create that space you've always wanted.
The designer will measure the space, listen to your vision for the room, what you want to keep, and what you want to replace. During the follow up in-store design presentation, she will recommend furniture placement, colours and finishes. She will work with you and present the whole design, so you see everything laid out in front of you.
*Now available, virtual design appointments! Work with our interior designers from the comfort of your home.
Product Info Request
Please provide us with your name and email and we'll get back to you as soon as possible regarding this item.