6 Best Furniture Stores in Kingston
March 13, 2020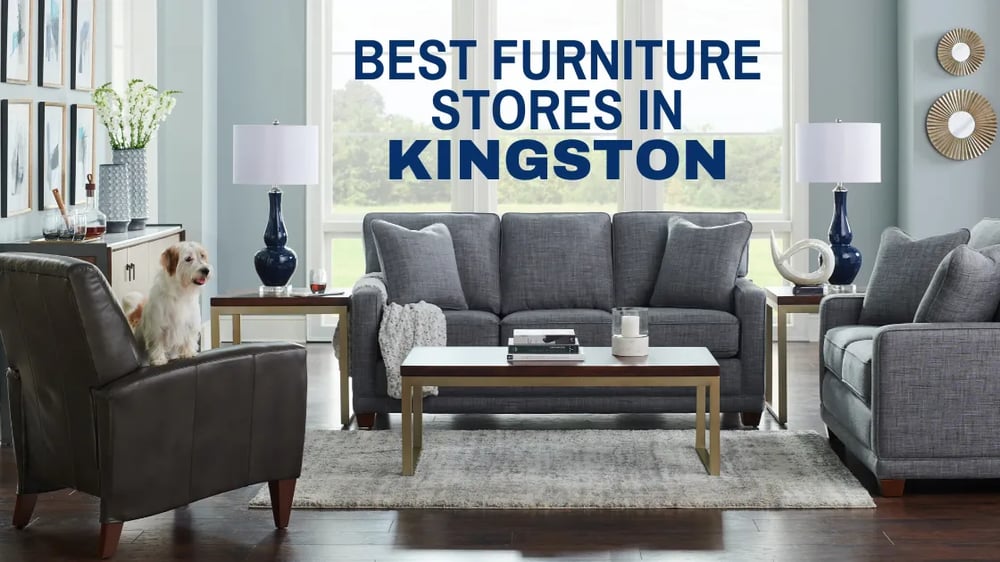 Best Furniture Stores in Kingston, Ontario
Did you know Canadians spend an average of $962 per year on household furnishings? If you are in the market for new home furnishings, you're looking for a single resource that lists the best furniture stores in Kingston, Ontario.
As a manufacturer and retailer of home furnishings for over 90 years, we often get asked our opinion of other furniture retailers. While La-Z-Boy Ottawa and Kingston has some excellent home furnishing options, we also understand that we may not be for everyone. Above all, we believe strongly in answering the questions we receive. To that end, we put together a list of six of the top furniture stores in Kingston.
As you check out the various retailers, remember that buying high-quality home furnishings is only half the challenge. The furniture company will also usually handle the successful delivery and installation. Furthermore, they provide supplementary services such as design and post-purchase support. These will all impact your overall experience.
We'll compare Kingston furniture retailers in these areas:
• What style of home furnishings they offer
• Store locations for convenient shopping around the city
• Whether they have design service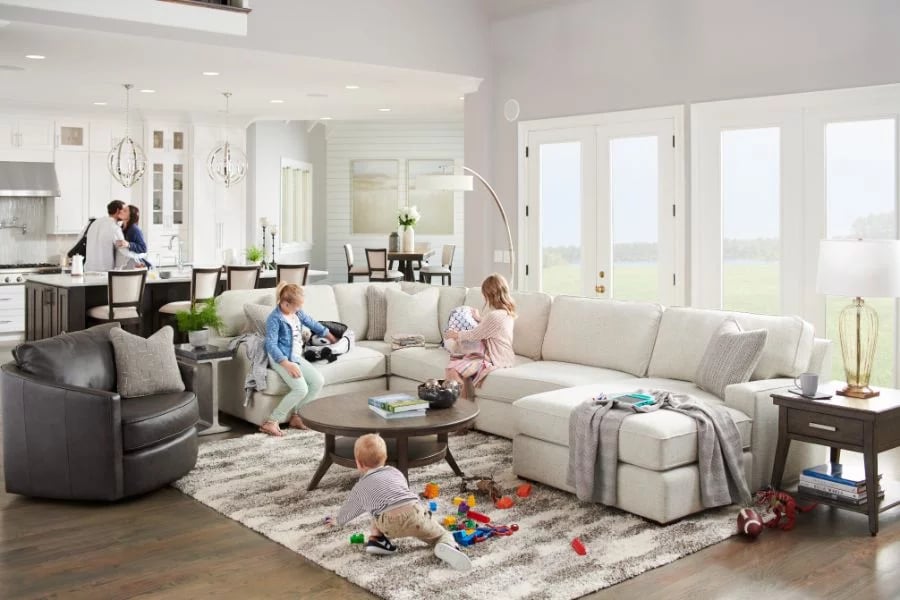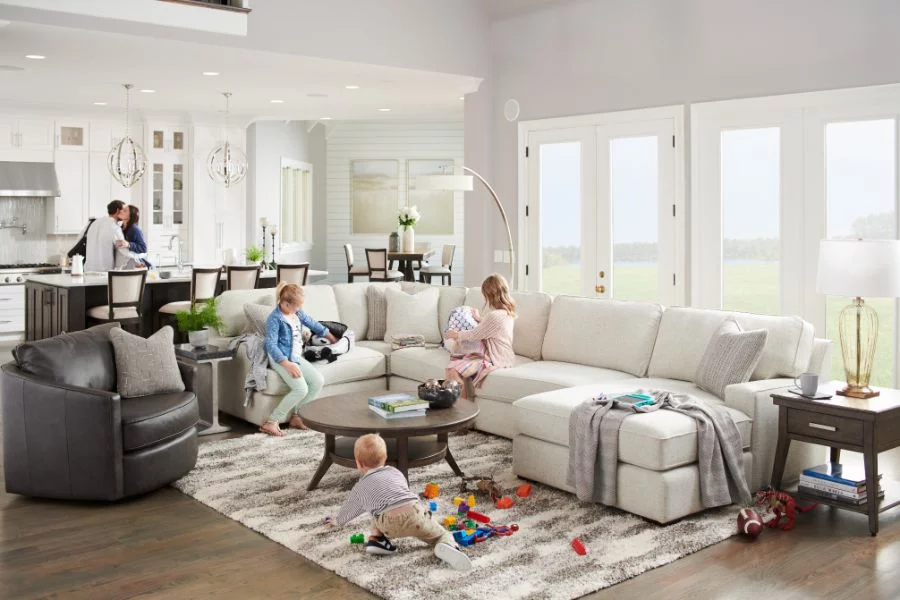 Best Furniture Stores in Kingston (listed alphabetically)
Ashley HomeStore
This retail chain first opened in 1997 in Anchorage, Alaska. Ashley HomeStore can be found across Canada and carry Ashley Furniture Industry's assorted products. Residencial bedding, case goods, and upholstered furniture compromise their three major manufacturing divisions. Their coordinated product styles allow you to choose furniture with matching materials. Yet, they don't offer custom orders.
• One location: Kingston west on Princess Street
• Designer services: no
Bennett's Furniture and Mattresses
With its newest location in Kingston opening in 2019, Bennett's is a family-owned business with two other locations in eastern Ontario. They carry a variety of home furniture and mattresses. Brands available include Serta, Stressless and Durham Furniture. A variety of custom fabric and leather options are available.
• One location: Kingston west on Princess Street
• Designer services: yes
Countrytime Furniture and Home Decor
Founded in the Kingston area in 1999, the current showroom opened its doors in 2007. Their trusted suppliers include Artage, Handston, Vokes, and Elran. They offer a variety of furniture styles with some customization options. You'll also find mattresses and home accessories, including art.
• One Location: North Kingston on Midland Avenue
• Designer services: no
James Reid Furniture
Boasting some great historical photos online, James Reid had opened its storefront in Kingston's downtown core in 1854. They have various furniture lines and home accessories. Brands include Whittemore-Sherrill, Simmone, Hancock & Moore, and Stickley.
• Two locations: downtown on Princess street and John Counter Blvd
• Designer services: yes
Jolie Home
A locally owned store since 2015, you'll find a range of furniture and home decor accessories, including dinnerware. Custom furniture solutions allow you to personalize furniture pieces. They feature such brands as Palliser, Stylus, Amisco and Polysleep mattresses.
• One location: in the RioCan Centre
• Designer services: no
Urban Barn
Founded in 1990, the first Urban Barn store featured rustic wooden floors and a barn-style door. And hence the name was born. They have various furniture and home décor items. Most furniture is stocked as shown with no fabric cover customization options.
• One location: in the RioCan Centre
• Designer services: no
Honourable Mentions
The stores above all sell home furnishings with varying custom options and upholstery selection. Kingston also has big-box type stores that offer more 'stock' furniture with minimal customization. These stores may be more suitable for the budget-conscious buyer.
1. The Brick
2. Leon's
3. Lastman's Bad Boy
4. Surplus Furniture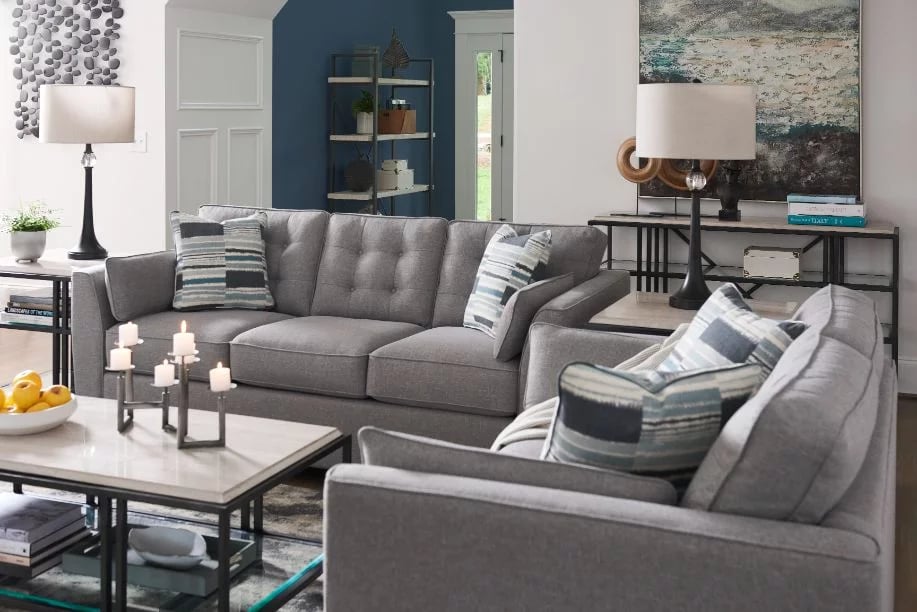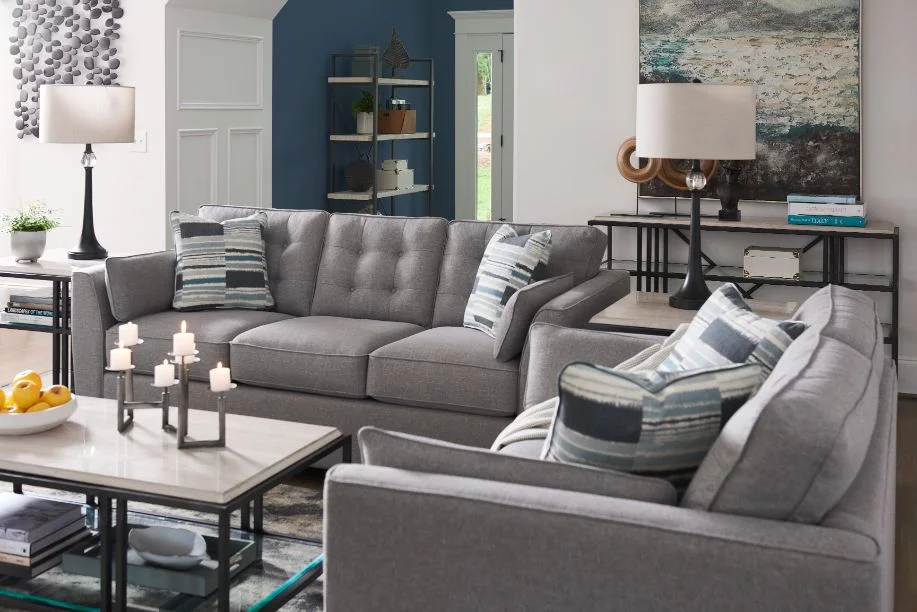 Next Steps
Your furniture should reflect the many sides of your life – stylish, durable, sensible and full of personality. Buying furniture is also a significant investment. Now you're armed with some basic information on the best furniture stores in Kingston. As a result, you can determine which ones best fit your needs and personal style.
Remember when outfitting your home, making your selection and paying your bill are not the end of your journey. Other post-purchase services should be considered, such as:
• design services
• full-service delivery
• product warranty
• financing
• service department
At La-Z-Boy, we believe one size does not fit all when it comes to comfort and style. There is a perfect seat for every individual, taking into account your stature and needs.
Our design consultants will guide you through the process of furnishing your home at our La-Z-Boy Kingston location. Choose from dozens of sofa and chair styles to create a custom look you'll cherish for years to come. With hundreds of fabric and leather options and multiple upgrades, you can custom-create a look that's uniquely yours.
We know that functionality is essential in building a comfortable life, not just a stylish one. That is why we offer complimentary in-home design service should you need help transforming your space. Certified interior designer Mary Lee Smyth will visit your home to get a feel for your style and help turn your dreams into reality.
Together, you'll make a floor plan and select furniture and accessories. Finally, you'll combine colour, fabric and leather to create the room you've always wanted.
Related Links:
7 Best Furniture Stores in Ottawa
Cost of an Interior Designer
Where is La-Z-Boy Furniture Made?
Product Info Request
Please provide us with your name and email and we'll get back to you as soon as possible regarding this item.