Can You Mix Leather and Fabric Furniture?
February 22, 2018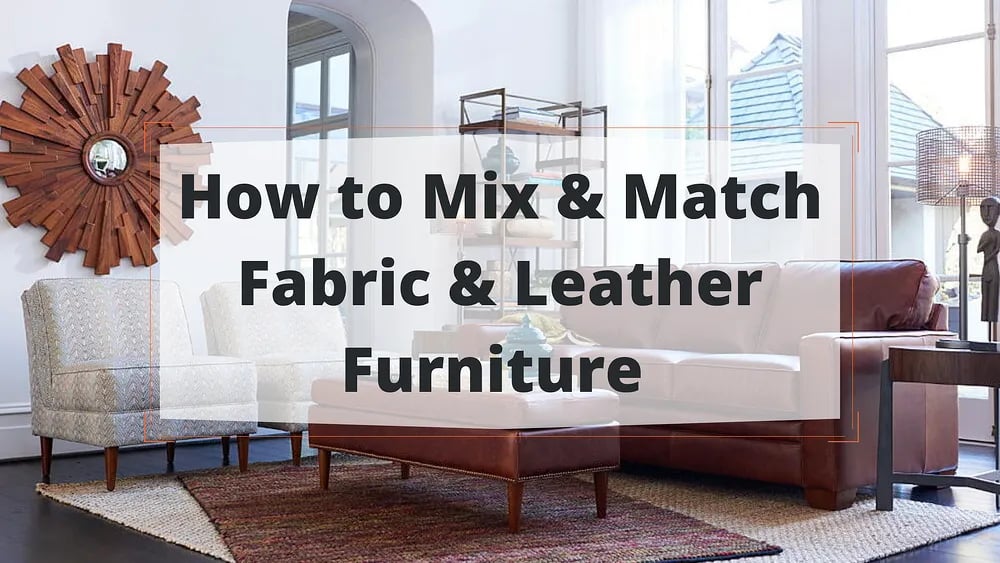 Est. Reading Time: 2 Mins
Sometimes there's hesitation when mixing leather and fabric furniture together. Both of these fine covers add texture and durability to your furnishings. It's the best of both worlds!
However, there are ways to mix and match these furniture items together correctly. Thanks to the helpful advice of La-Z-Boy interior designer, Magaly del Castillo, you can effectively bring these vastly different worlds together to create a harmonious and consistent-looking home decor.
About Leather Furniture
To begin, leather covers are more expensive than fabric covers, with some being evidently more expensive than others. For example, Magaly notes that just by its appearance, you can tell top grain leather is "luxurious and feels very comfortable."
Leather also has the strongest tensile strength, meaning it is hard to rip through the fabric, which is even better than sailcloth, according to Magaly.
"It's also easy to wipe down for spills," she says. And, with the proper care, it still looks good after many years of use.
This is also not considering faux leather as an option, since this type of leather does not function like regular leather.
You can learn more about La-Z-Boy's Leather Selection by checking out this article.
About Fabric Furniture
Although leather is more durable and sustainable, fabric has the ability to be whatever you want it to be. Magaly says that fabric can "have so much versatility and colour range for any imagination, whether solid, patterned, woven, or printed."
Also, what some people may not know is that there is a variety of fabric types to choose from. Industry-wide, you can choose between chenille, velvet, microfiber fabrics, and much more!
"The combination is bound only by the purpose for your room and of course your budget," says Magaly.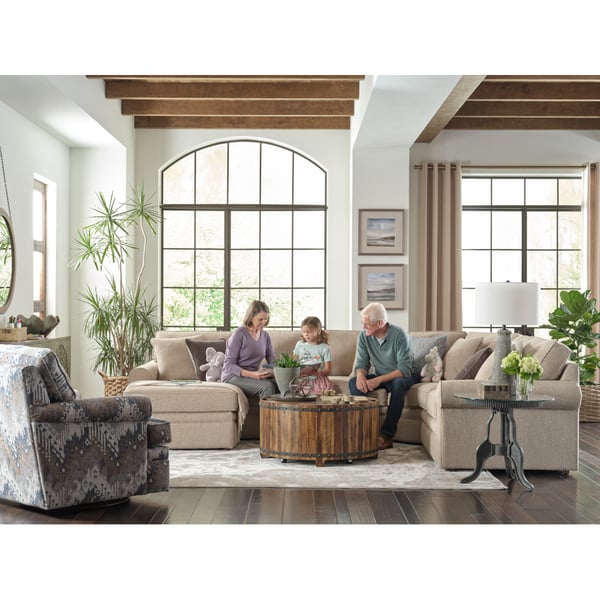 How to Achieve the Look You Want
As mentioned before, mixing leather and fabric furniture is not easy. But, with these quick and helpful reminders, Magaly says you can let your imagination run wild!
"A perfect balance is achieved with practice, an inspirational picture, a patterned piece of fabric or just your "AHA" moment, when the room feels like you don't want to leave it!"
The best way to achieve this "AHA!" moment is from trial and error. You can either do fabric or leather on larger pieces of furniture like fabric chairs or sectionals since these are the living room's attention seekers.
Magaly says if you're using fabric on the larger pieces of furniture, introduce leather to functioning pieces, like ottomans, area rugs and coffee tables. If your larger furniture pieces are either a leather sofa or chair, create the same dynamic and vice versa.
If you're still having trouble achieving the perfect final look of your room, there's no shame in getting professional help.
Interior designers,
like Magaly, can lend a helping hand!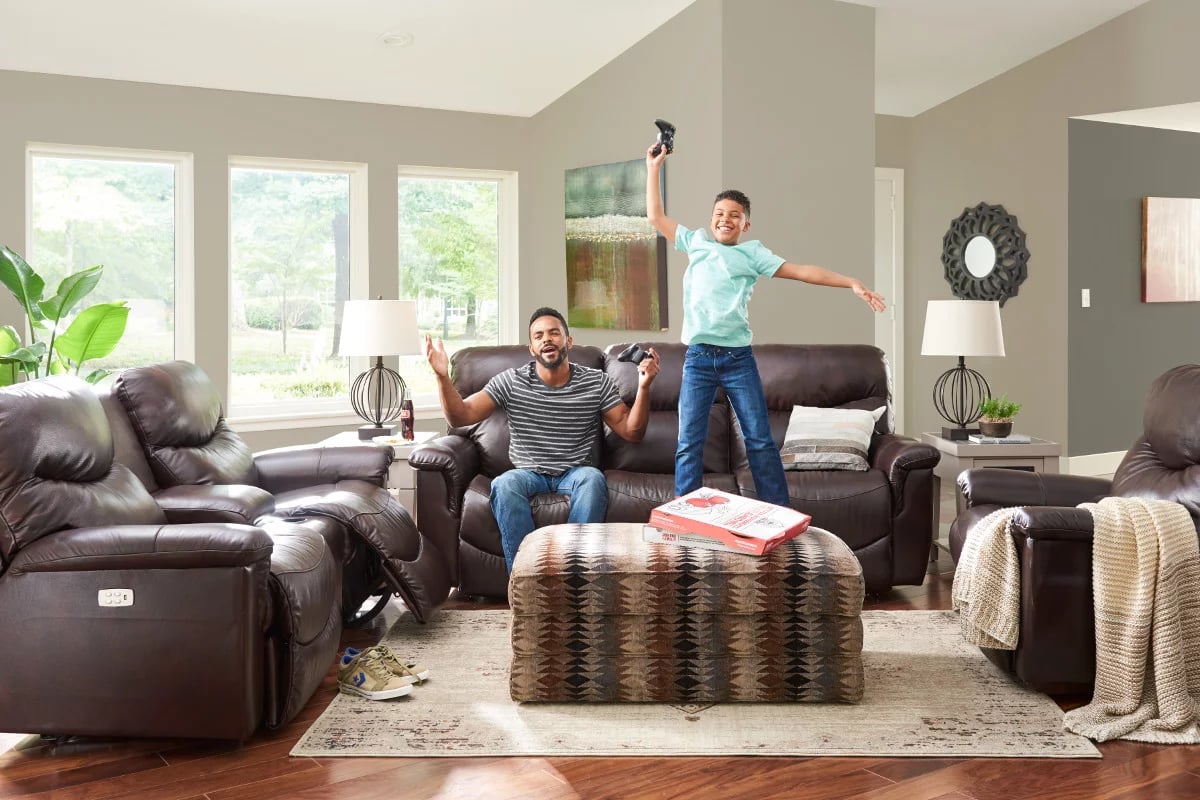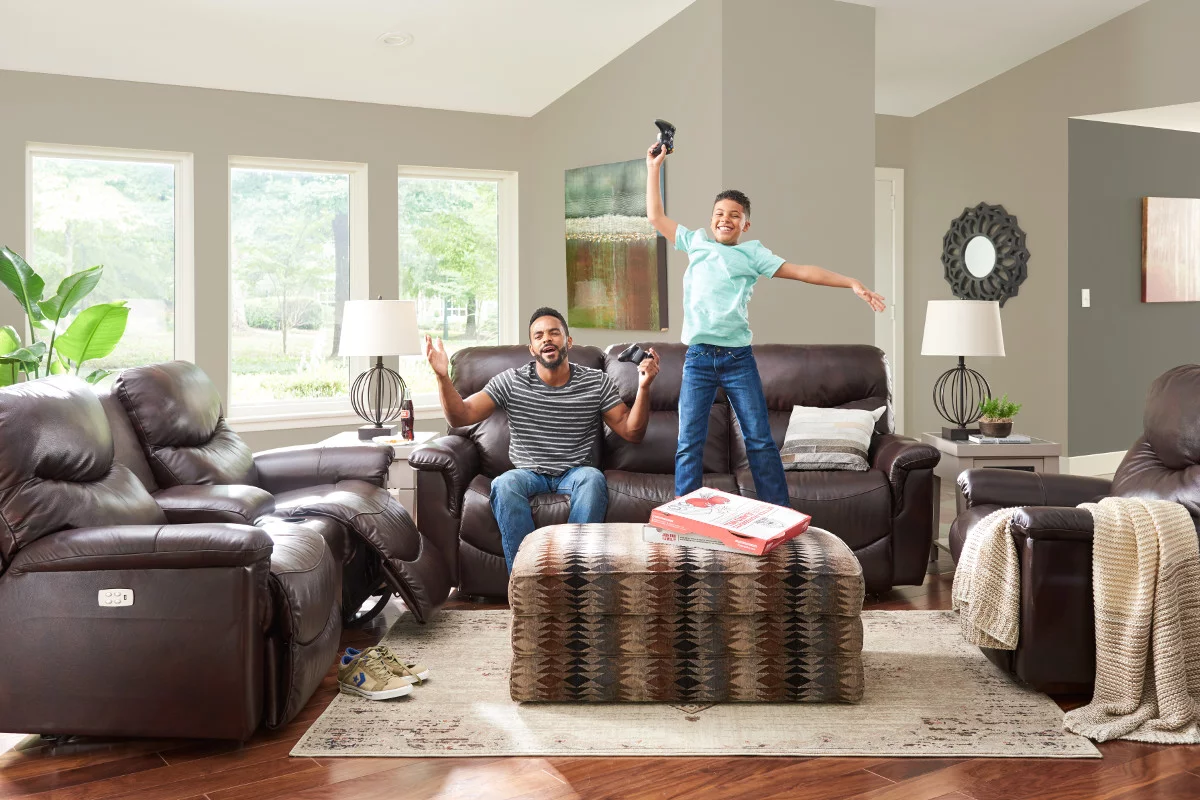 Product Info Request
Please provide us with your name and email and we'll get back to you as soon as possible regarding this item.