What Is the Best Fabric for Your Sofa? (Leather vs. Fabric)
October 29, 2019
Are you looking to buy a new sofa but not sure what is the best fabric choice to meet your needs and lifestyle? Choice of cover is a crucial decision when selecting furniture for your home.
You don't want to be second-guessing your investment once the furniture arrives. Nor do you want to panic because it has gained your children's or pet's curiosity and become its favourite place in the house. Long gone are the days of shrink-wrapping furniture or sectioning off a room like a restricted area in a museum.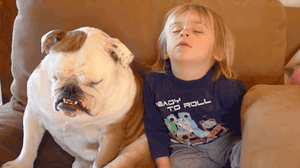 Before you begin to narrow down your sofa and chair selections, you will want to make the first fundamental cover choice. Do you want fabric furniture or leather furniture?
Some retailers offer furniture frames in either just leather or fabric with a few basic colour choices. For this reason, knowing which cover you want will help you focus your search.
La-Z-Boy has over 90 years of experience in selling custom furniture. We offer a wide range of upholstery with over 900 fabric and leather cover choices.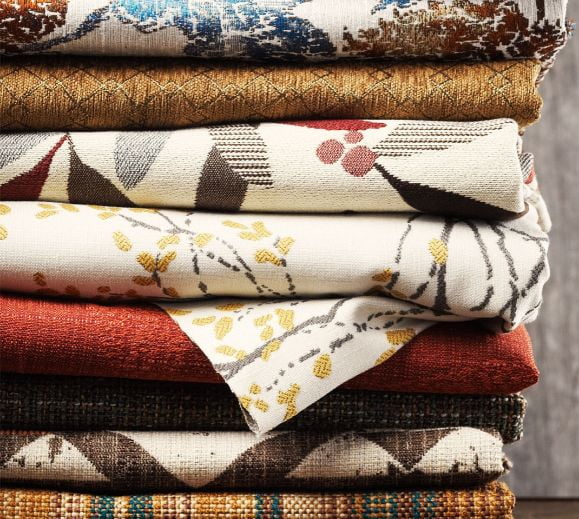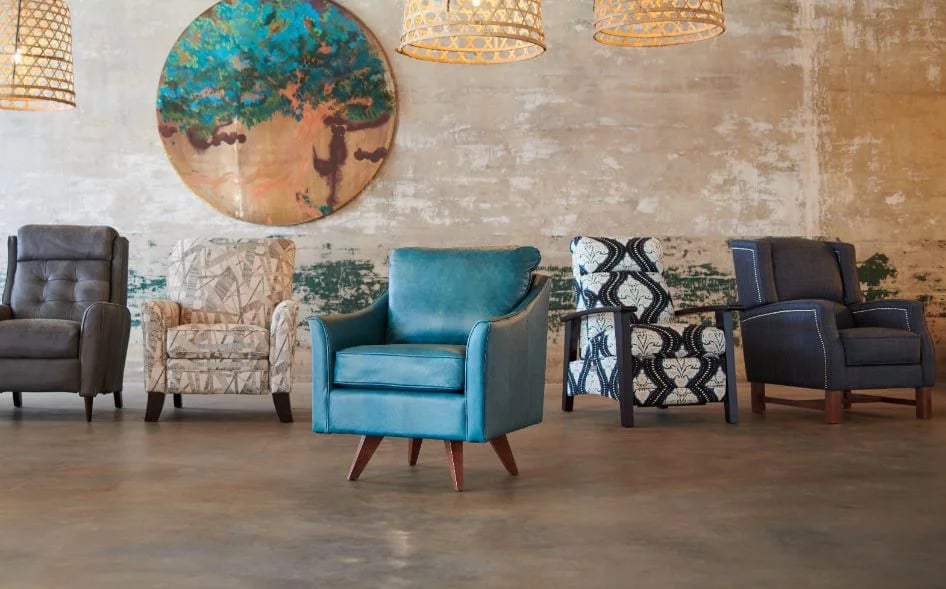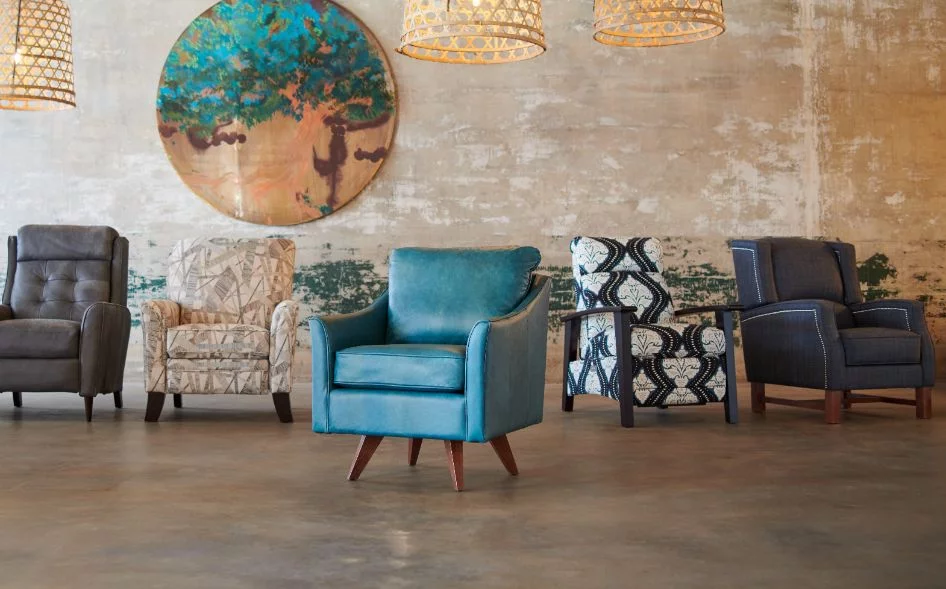 Our goal in this article is to arm you with information on both kinds of covers.
We will first explore different fabric and leather types:
Compare fabric and leather in these areas:
• Comfort
• Appearance
• Durability
• Maintenance
• Cost
• Environmental Impact / Sustainability
Can you mix fabric and leather furniture?
Types of Upholstery Fabric
Types of upholstery fabric are either natural fibres or human-made fibres. Their source can further distinguish them. Here is a look at textile fibres you will find when perusing different fabric options.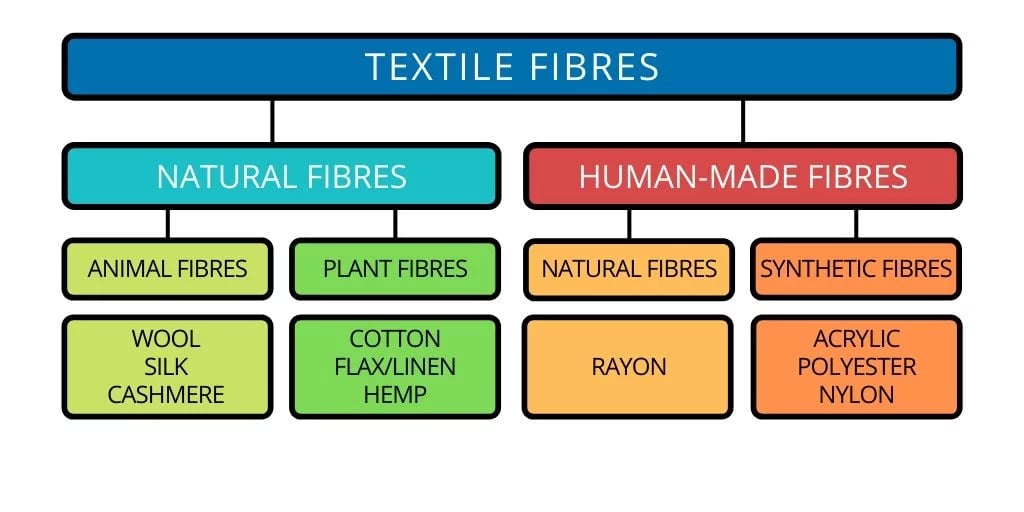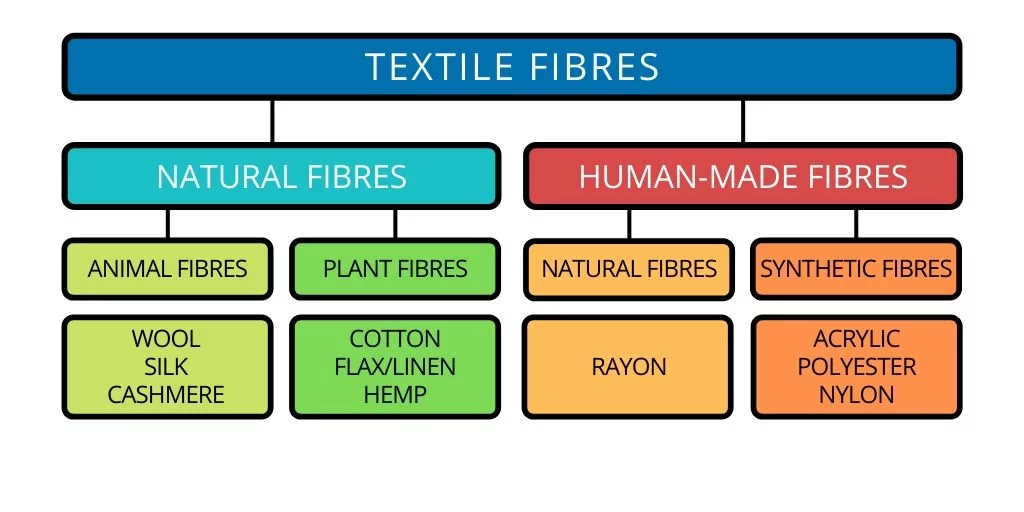 Nature Fibres
Natural fibres are materials of continuous filaments that come from plants or animals. They tend to be soft, pleasing both aesthetically and to the touch.
Wool
• Exterior of wool fibre repels water
• Interior of wool fibre attracts water
• Holds air, which causes it to retain heat
• Durable and has more weight than other textiles
• Wrinkle and stain resistant
• Takes colour with ease, fade resistant
• Slightly antibacterial, so it resists the buildup of odour
Silk
• Has a smooth, soft texture that is not slippery
• Durable but it loses up to 20% of its strength when wet
• Lacking elasticity, if elongated even a small amount, it remains stretched
• Weakened if exposed to too much sunlight
• Unique non-toxicity and biodegradability properties
Cotton
• Soft and strong
• Absorbs moisture
• Retains colour, great for holding dye allowing for more vibrant colours
• Renewable and biodegradable
• Breathable
• Shrinks and wrinkles a lot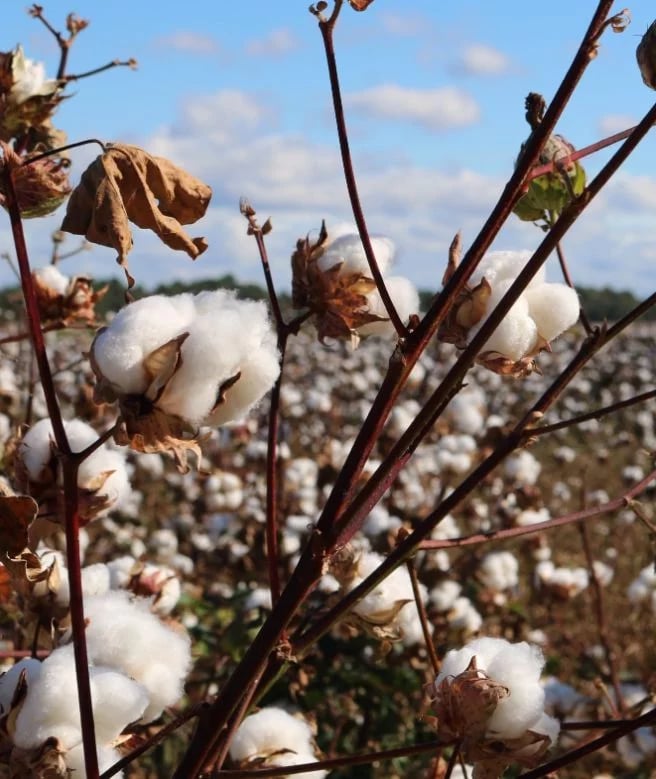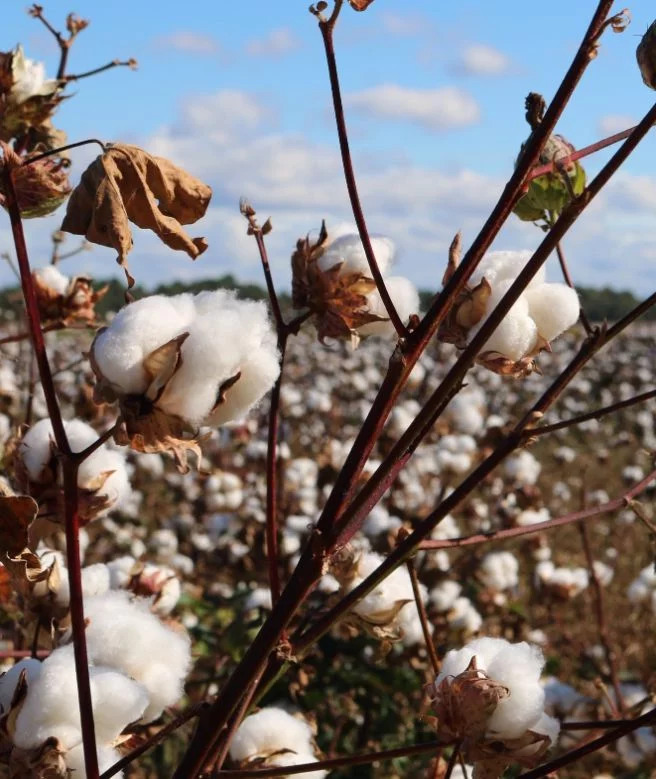 Linen
• Textile made from the fibres of the flax plant
• Labour-intensive to manufacture
• Stronger than cotton
• Less absorbent than cotton and dries more quickly
• Exceptional coolness and freshness in hot and humid weather
• Hypo-allergenic, won't mildew in damp climate
• Stains and spills are challenging to remove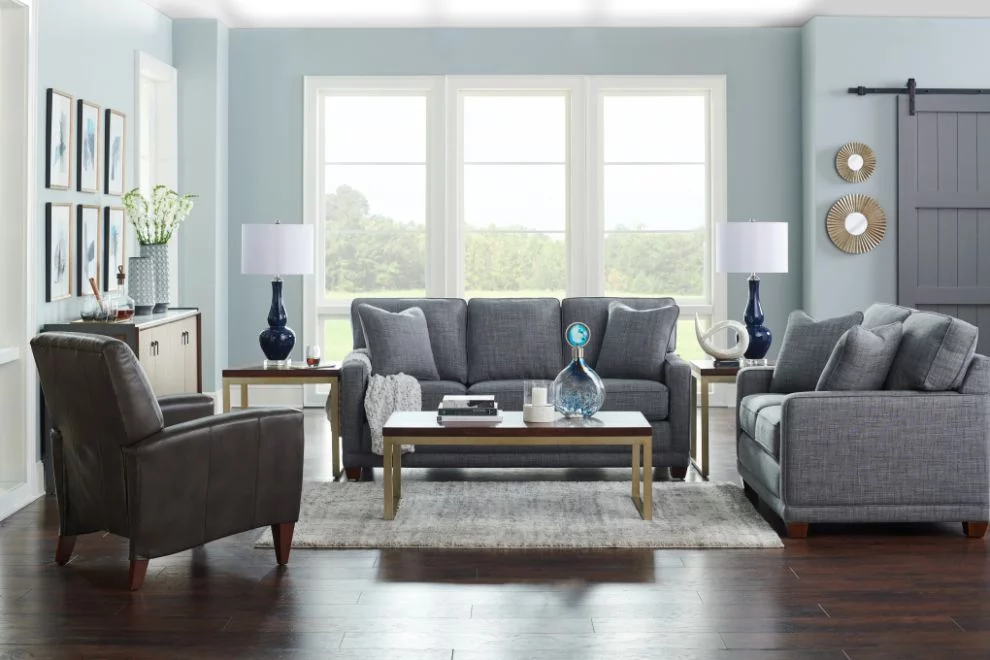 Human Made Fibres
Synthetic human-made fibres come from chemicals. They include nylon, polyester, acrylic, polyolefin and vinyl. Rayon is a regenerated fibre and comes from a natural source. Manufactured fabrics tend to be more durable than natural ones, and are generally more resistant to fading and staining. They are less expensive but don't feel as high-quality as natural fibres.
Polyester
• Dull to semi-bright sheen
• Resistant to creasing and thus keeps it shape
• Easy care as it resists wrinkling, fading and abrasion
• Often blended natural fibres to give them its qualities
• Won't mildew or absorb water
• Tends to pill
• Oil stains are hard to remove
NYLON
• Strong yet weighs less than any other commonly used fibre
• Elastic and resilient
• Low moisture absorbency
• Highly resistant to abrasion, mould, mildew and wrinkling
• Dirt doesn't cling to this smooth fibre and it cleans well
• Affected by sunlight and, yellows with age
• Resistance to oil and most chemicals
Olefin
• Produced from melting down plastic pellets
• Degraded by exposure to light, heat, and chemicals
• Durable, resistant to staining
• Good bulk and cover
• Holds its colour
• Comfortable
• Materials can show deterioration such as becoming discoloured, cracking, and distortion
Acrylic
• Lightweight, soft, and warm, with a wool-like feel
• Can mimic other fibres, such as cotton
• Retains shape
• Non-allergenic
• Resistance to sunlight, oil and chemicals
• Draws moisture away from the body and is washable
• Suffer from pilling and abrasion problems
Rayon
• Regenerated cellulose
• Introduced to resemble silk, wool or cotton
• Smooth and luxurious
• Often used in blends
• Wrinkles easily and colour subject to fading
Textile Weave
It's essential to recognize not only the fibre use but the type of weave in a given fabric. It is a crucial factor in determining the smoothness, comfort, thickness, durability, tear strength and even drape of the fabric.
A textile weave refers to the way warp (lengthwise) and weft (crosswise) yarns interlace to form a fabric. The combination or variation of a few basic weaves makes up most of the others. They are plain, twill, basket and satin.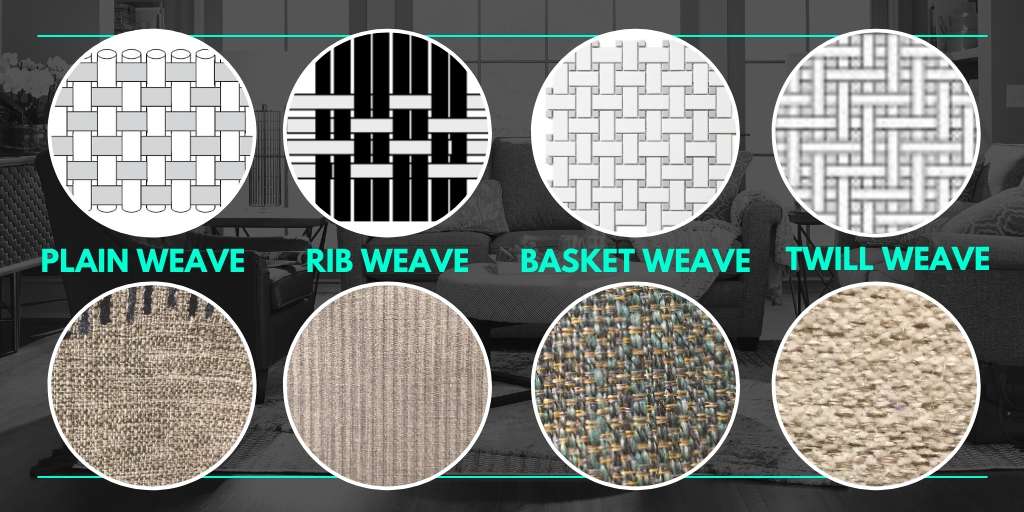 PLAIN WEAVE
In plain weave, the warp and weft interlace in a basic criss-cross pattern. It forms a durable and robust fabric because these interlacings are more frequent than in any other weave.
BASKETWEAVE
Basketweave is like plain weave but with two or more yarns combined and woven as one. A checkerboard pattern emerges with over/over, under/under interlacings. This pattern creates a more textured fabric with greater flexibility and looser construction. It is not as durable as the plain weave.
TWILL WEAVE
Twill has a pattern of diagonal lines and used to create sturdy fabrics such as denim. It is soft and has more drape than all other weaves. Twill fabrics are more durable, heavy and wrinkle resistant than plain weave fabrics.
SATIN
Satin is a variation of the twill weave but has fewer intersections of warp and weft threads. The longer distance between interlocking yarns helps to create a smooth, lustrous sheen on the face of the fabric. The disadvantage is that fabric fibres will snag, so it is not as durable as other weaves.
Leather Furniture Upholstery
Leather upholstery can vary significantly in quality, depending on the type of leather used and it's treatment. They differ in the tanning process, manufacturing, dyeing method and price range.
TYPES OF LEATHER
After tanning, cowhides used in furniture upholstery are split into layers.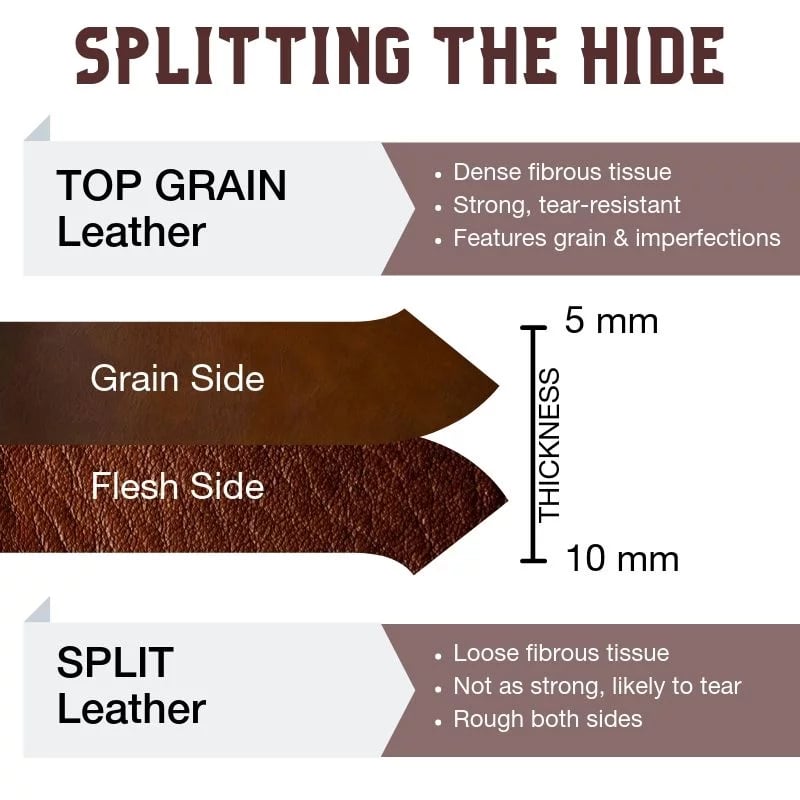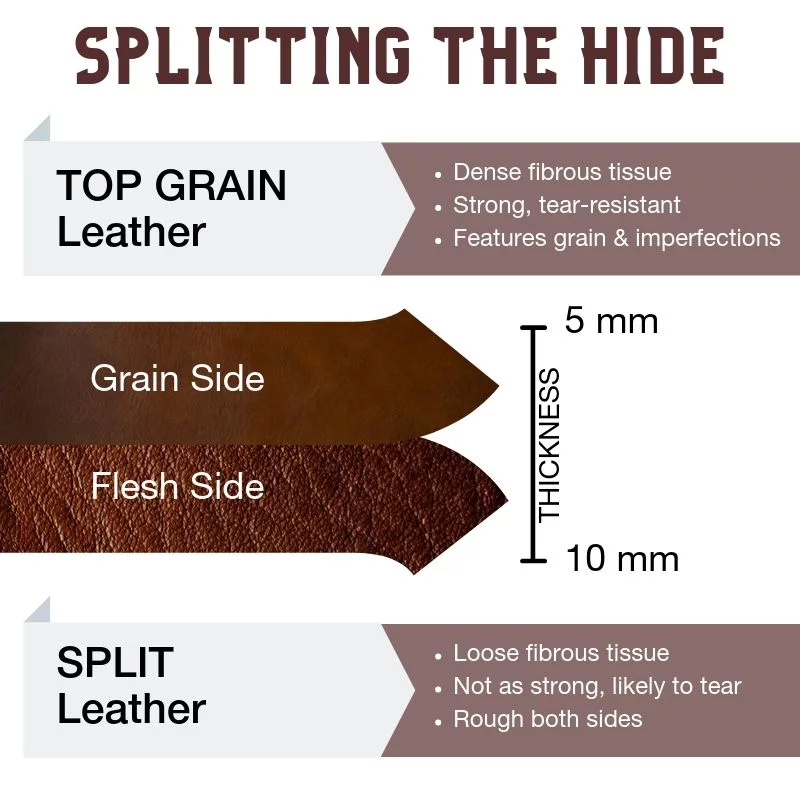 TOP GRAIN LEATHER
Top grain is the uppermost — top— layer of the cowhide and considered the most valuable. The quality of the hide will determine how it is then processed.
Aniline leather uses nearly flawless hides. Only about 5% of those delivered to tanneries meet the aesthetic qualities needed. They need to have minimal imperfections and be void of any major damage on the skin's surface. Coated throughout with aniline dye, this leather has no surface pigment colour added.
The natural grain of the leather is unaltered and unique. It tells a story and reveals colour variations, natural imperfections, marks, and even light brands on the surface. It is incredibly durable and breathable with excellent temperature adaptation. With little to no protective coating it is highly susceptible to watermarks, grease stains and fading caused by sunlight.
Semi-aniline leather is dyed twice. The second dye has a very fine pigmentation which makes the surface a little less absorbent than aniline leather. It maintains its natural hide appearance and the pore structure is still visible.
In pigmented leather, the hide surface is sprayed or rubbed with a protective topcoat with colour in it, which makes it easy to maintain. This pigmenting process allows the leather to withstand the challenges of homes with small children and pets.
Hides treated to remove imperfections are usually buffed or sanded. This corrected leather may also undergo a process called embossing. This process, heat presses an artificial grain pattern into the leather. These treatments give the leather in a uniform appearance.
SPLIT GRAIN LEATHER
Split leather consists of the underside or flesh side of the hide. With loose fibrous tissue, it is more susceptible to damage and does not have the same quality features as top grain leather.
This leather is usually treated, painted, pressed smooth, then embossed to look like high-quality leather. Advances in technology have led to the development of superior coatings. This advanced process makes it almost impossible to distinguish split leather from top grain leather. There is a lack of breathability due to the coating, so it is cold to the touch.
BONDED OR FAUX LEATHER
Bonded or faux leather consists of recycled leather shavings of the grain that the tannery did not use. It's ground up and bonded together to create a new sheet. There are minimal batch to batch inconsistencies and many colour and pattern options available. It is scratch and stain-resistant and cleans easily. Faux leather does not stretch, breathe or wear like leather and is not puncture or tear-resistant.
APPLICATION OF LEATHER IN FURNITURE
Make sure you know the type of leather used when selecting this cover for your sofa or chair. There are no international standard rules for leather terms or disclosure of the kinds of leather used in furniture. They are different in almost every country. Ask questions and be sure the leather is top grain.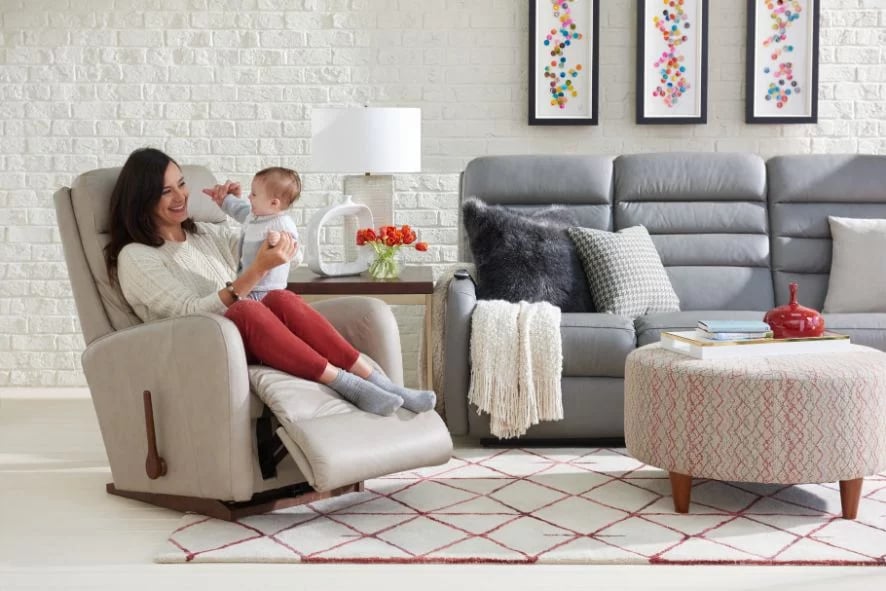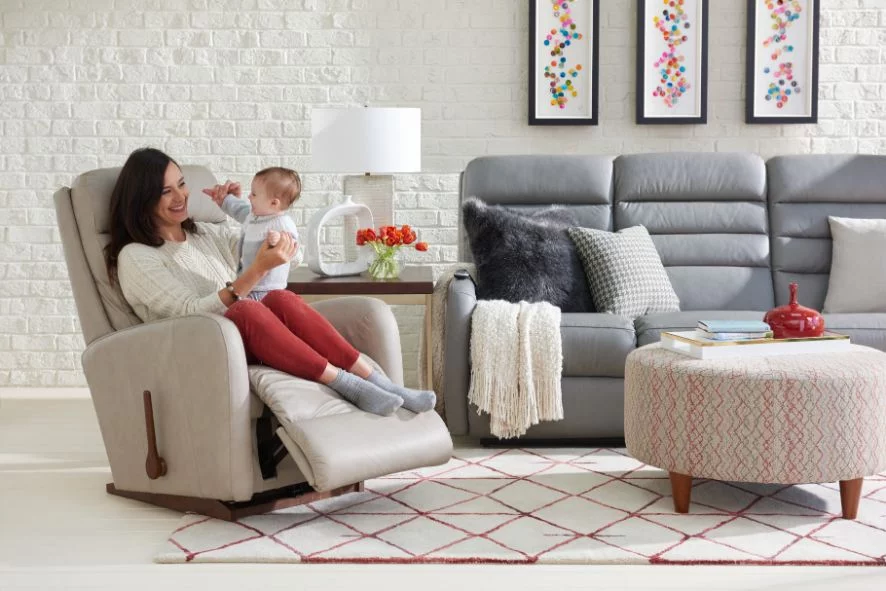 To offer competitive pricing, retailers may use different leather upholstery on the same sofa or chair frame. Superior or top grain leather covers all stress points or where your body would make contact with the surface. The rest of the furniture has a matching split leather, or faux leather applied.
Again ask questions when shopping, so you are making an informed decision. You need to compare pricing for furniture with the same quality of leather.
How Does Fabric & Leather Compare
As we review the following categories, consider your furniture needs. Determine what space your new home furnishings will occupy, how will it be used, and who will be using the piece.
COMFORT
Comfort is subjective and may mean completely different things to different people. Furniture comfort starts with a quality frame structure and other features such as suspension, reclining positions and cushion foam density. Highlighted below are some characteristics that define comfortable upholstery.
LEATHER
Luxuriously soft and warm to the touch leather "breathes," enabling it to adjust to your body temperature. Top grain leather, unlike treated grain leather or faux leather, stays cool in the summer and warm in the winter.
Full grain leather conforms to your body shape and becomes more comfortable with use. With proper care, including regular dusting, leather becomes more supple and lustrous over time.
Real leather has a distinct leathery smell. It retains its fragrance even after going through the tanning process, a scent that can be comforting.
FABRIC
The feel of fabric sofas varies depending on the fabric itself, the frame construction and support system. Natural fibres tend to be the softest and cotton or linen would be a great choice if comfort is a top priority.

No clear winner in this category as it relies on your personal preference. It is important to get fitted for your perfect seat or sofa frame. Once you are confident you have picked the right furniture, both leather and fabric covers offer some great options for comfort.
APPEARANCE
LEATHER
With natural beauty and a unique character, top grain leather ads interest and prestige to any room. It is timeless and classic and looks even better with age. It will darken from contact with external factors and develop a gorgeous finish called patina.
Some may find the wrinkles or puddling of leather aesthetically unpleasant. Those that appreciate the natural leather qualities will only see this adds to its appeal.
Although leather can come in a variety of colours, top grain aniline leather is only dyed once. The lack of pigmentation limits the colour leather options available.
FABRIC
Fabrics come in unlimited patterns, textures, and colours. Fabric covers offer a much better chance of complementing existing décor and getting the look you want. It has the versatility and colour range for any imagination. Whether solid, patterned, woven or printed. Fabric is an excellent opportunity to express your style and create a piece that is uniquely your own.

Fabric or faux leather also allows you to have a more tailored sofa style. Don't like the thought of wrinkles? Then a tight weave synthetic fabric like polyester is your perfect match. It is resistant to creasing and keeps its shape. settings.

Once again, there is a tie as your preferences, style, and needs will dictate who you deem the winner is in this category.
DURABILITY
The way you plan to use your sofa and its location in your home will dictate how important durability ranks in your top priorities. Will your sofa need to withstand sticky hands or dirty paws? Is there a potential for spills during entertaining?
LEATHER
Leather has incredible tear strength and it can last 4 times longer than fabric. Natural oils prevent cracking, flaking, peeling and tearing even along the seam line. Don't be afraid that your pet's claws will puncture holes in your new leather furniture. Top grain leather is too thick and tough.
Aniline leather that has received no protective coating is however susceptible to surface scratches. Although your furry friend won't puncture the leather they will leave behind marks. High quality leather owners believe this adds to the character of the leather. Top grain protected leather is much more difficult to scratch
Leather also flame resistant and will not readily burn or melt.
It has tight strong fibres that prevent the penetration of dust, lint, and animal hair. It also repels odour. Dander and smells don't soak into leather like they can with most fabrics. This makes it an ideal choice if you are sensitive to dust or suffer from allergies.
If longevity is a top priority leather has a life expectancy of 15 to 20 years.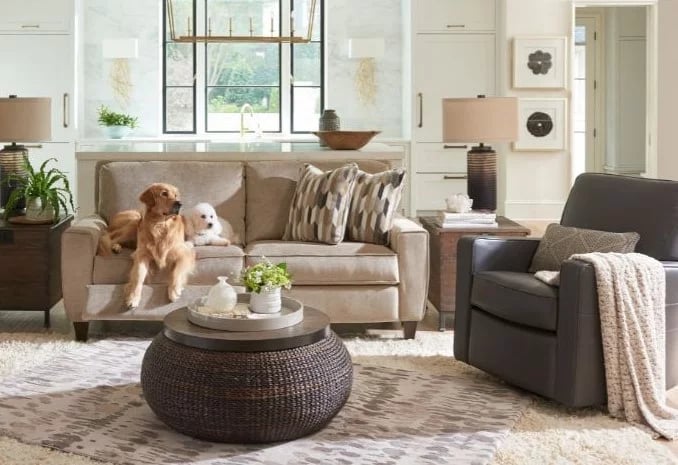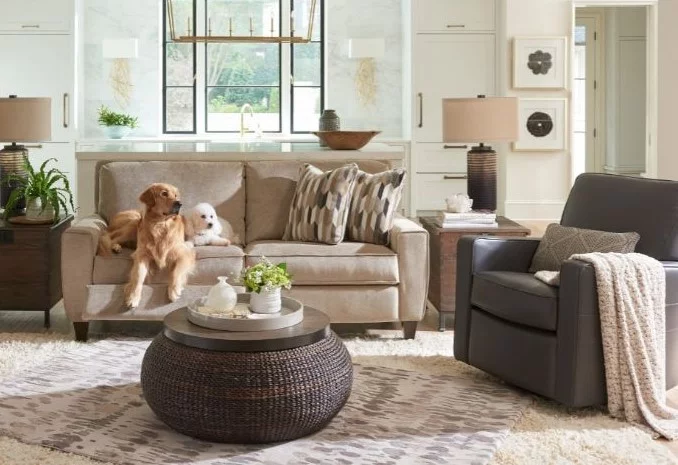 FABRIC
The most durable type of fabric is microfibre which is a synthetic blend often containing polyester. Fibre is ultra-fine (smaller than the diameter of a strand of silk) and tightly woven to create a powerful layer of protection. Smooth synthetic blends are also a better choice if you have a sensitivity to dust or allergies.
Canvas has many of the same qualities as microfibre but has larger fibres and is not as soft or comfortable.
Cotton and linen also have very strong fibres. They typically have a looser weave so they are more susceptible to wearing out and snagging. Tightly woven threads will prevent dirt and spills from penetrating so it is more durable.

While fabrics have come a long way in terms of durability, a well-maintained leather cover will outlast even the best fibre-based fabrics making leather the winner on the durability front.
Extra Consideration
Another indicator of fabric durability is its textile abrasion resistance test score. The abrasion test involves rubbing along the warp and weft of the fabric to gauge resistance to surface wear.
The Wyzenbeek rating is the result of this test and is the standard for measuring abrasion resistance for fabric in North America. Passing 20,000 double rubs is widely considered the minimum for residential wear in the industry. Higher double rubs (over 100,000) do not always state a significant increase in fabric lifespan.
Be sure to ask your retail sales associate or furniture manufacturer what type of extra fabric testing they conduct. Many factors determine upholstery fabric durability. Thus, besides abrasion, a combination of performance tests are necessary. They include seam slippage, pilling, tensile strength, and usage.
MAINTENANCE
Fabric cleaning and maintenance requirements may also be a top consideration, especially if you have children or pets
LEATHER
If properly cared for, leather will maintain its beauty and usefulness for many years. But different types of leather upholstery have different cleaning and maintenance requirements.
Direct exposure to strong light can cause any leather colour to fade. Place leather way from direct sunlight or protect it with window coverings. It is also advised to keep leather products away from radiators or other generators of heat such as fireplaces to prevent damage.
Periodic dusting and vacuuming is normal maintenance of leather. Use a soft clean lint-free white cloth dampened with distilled water. Cleaning spills on pigmented and corrective leathers with a top coat sealant are simply wiped away. Natural, aniline leather is much more absorbent and sensitive to scratching and staining, so more care is needed.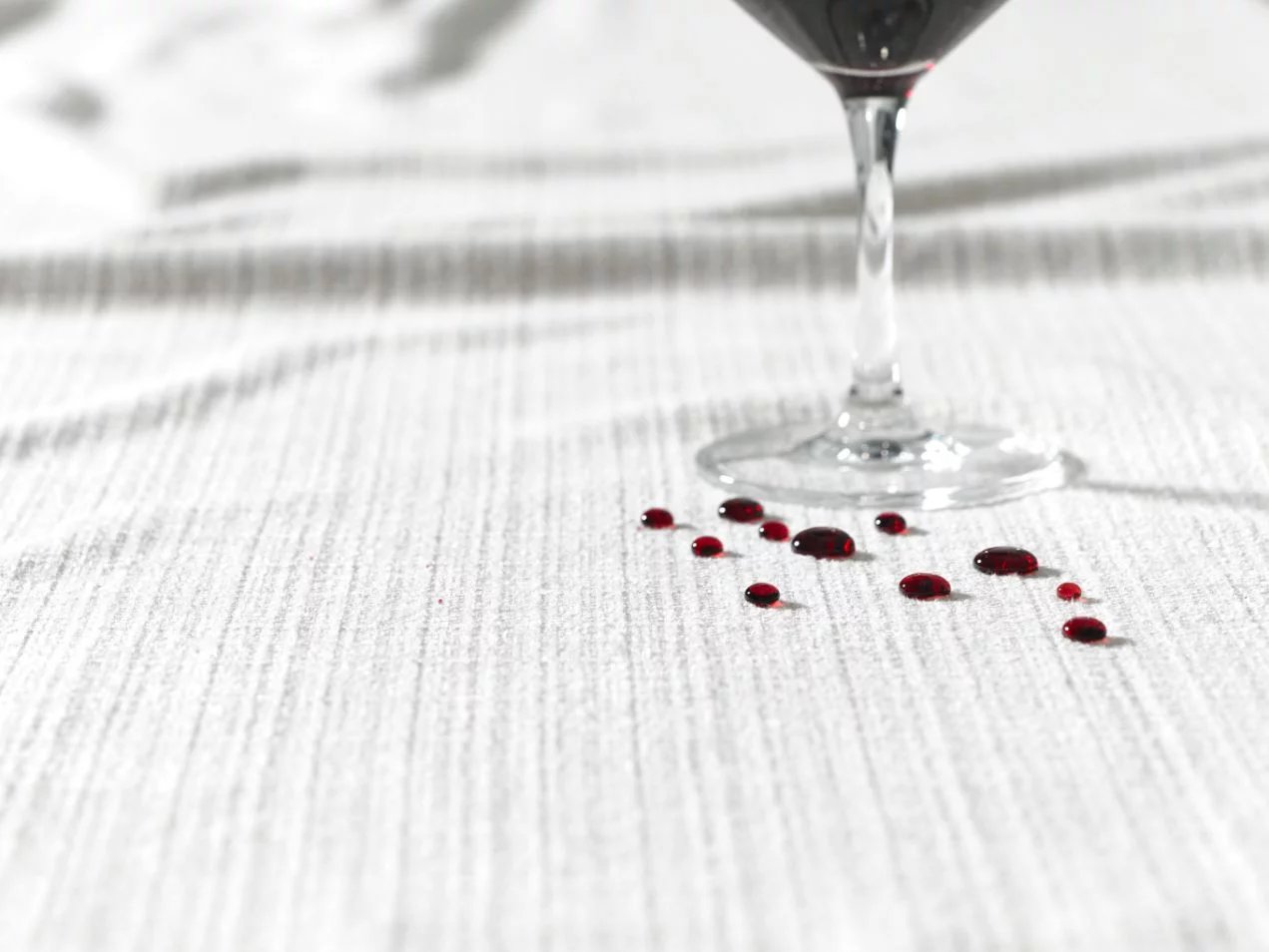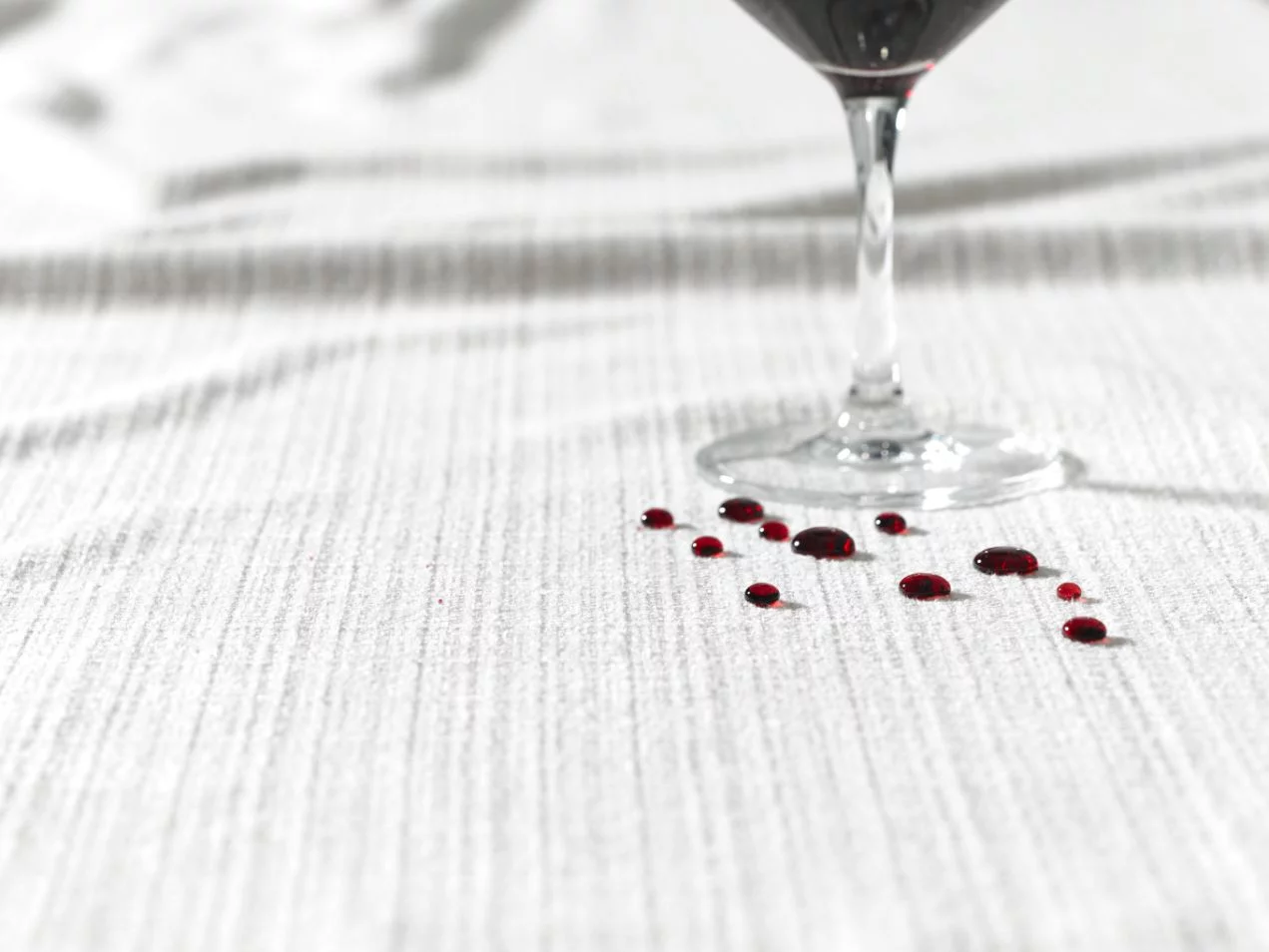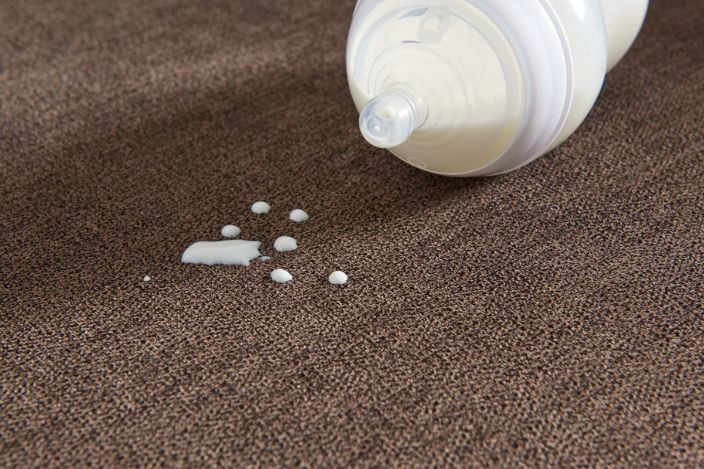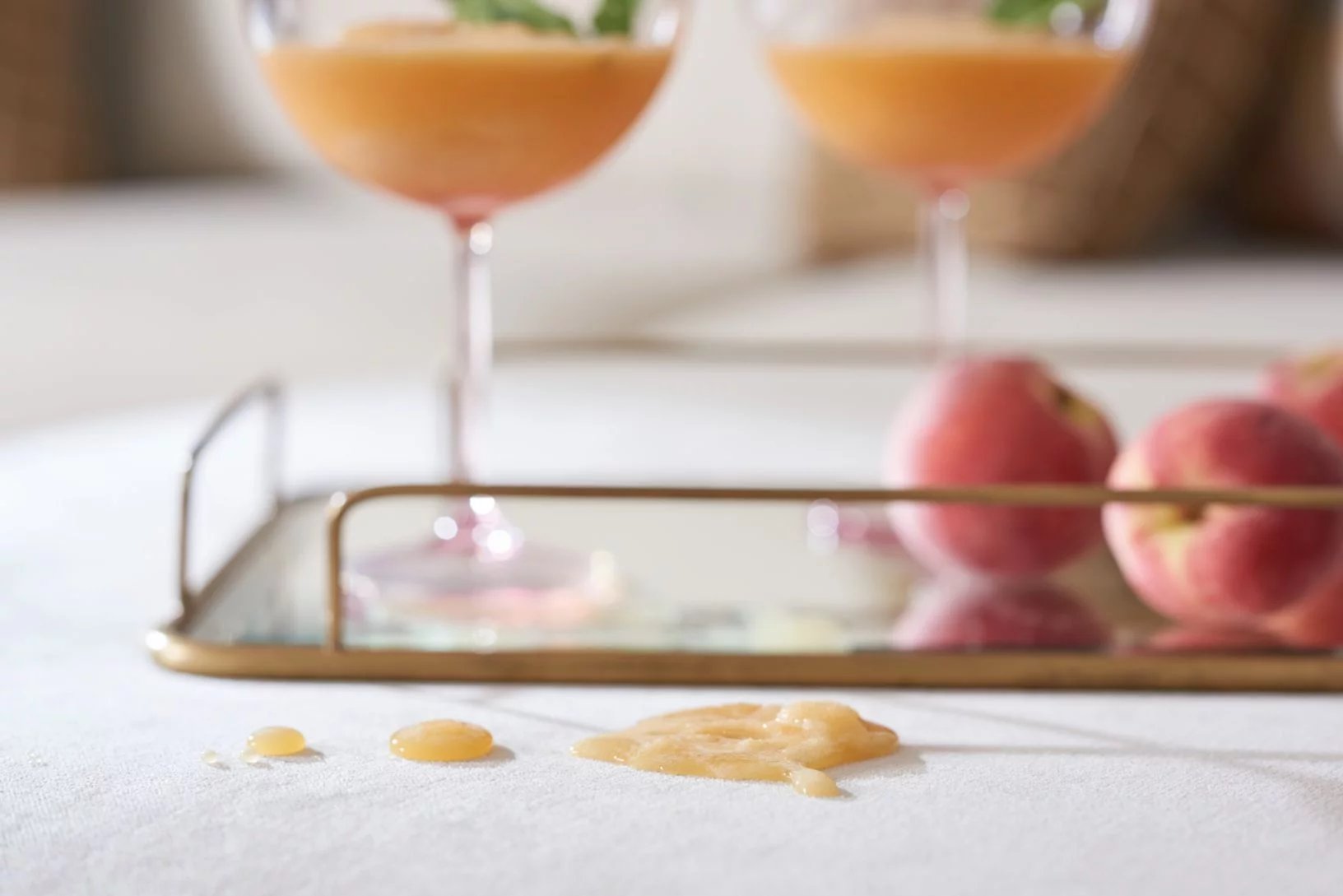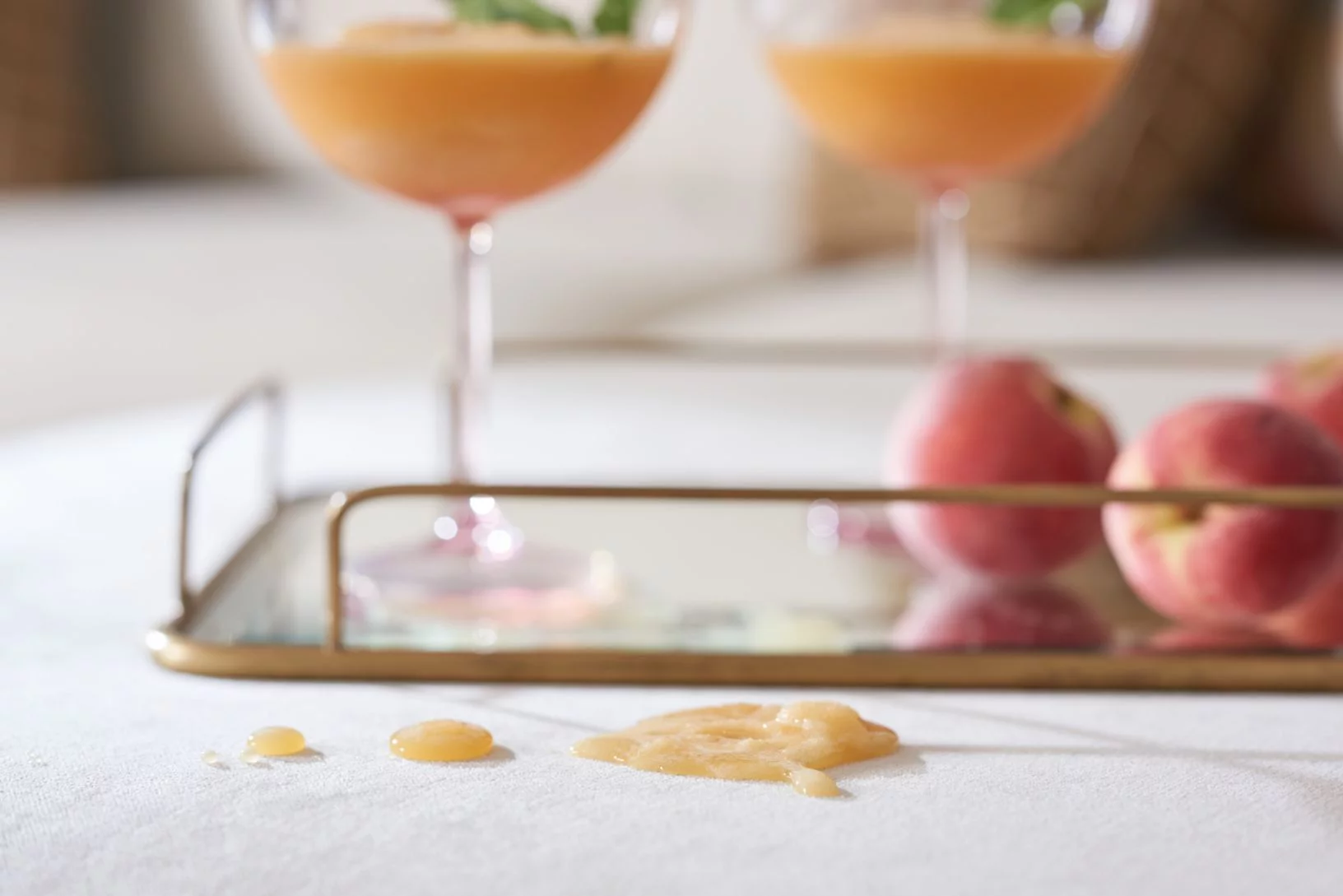 FABRIC
Different types of upholstery fabric can soil more easily than others. Microfibre once again is a strong contender and has excellent stain-resistance.
The best form of fabric protection is swift attention to spills. Some fabric fibres allow stains to be spot-treated with solvents or detergents. Also, too much sun can damage your fabric, so position furniture in your room accordingly.
Often extra fabric protection administered in the finishing process requires less maintenance. They include water and soil repellents. Fabric protectors may also be applied to your upholstered furniture in the store or at home.
At La-Z-Boy, you may take advantage of iClean™ fabrics. Innovative technology surrounds each fibre. This coating creates a barrier of protection that repels spills before they turn into stains. You clean spills by merely blotting with a paper towel. Check out this video to learn more.

Even with advancements in fabric protection, leather remains the best low-maintenance furniture cover. Whether you choose fabric or leather for your home furnishings, you need to check furniture and fabric labels. Whether you choose fabric or leather for your home furnishings, you need to check furniture and fabric labels. Ask questions about the upholstery materials and cleaning needs. Determine the amount of maintenance required to protect your selection.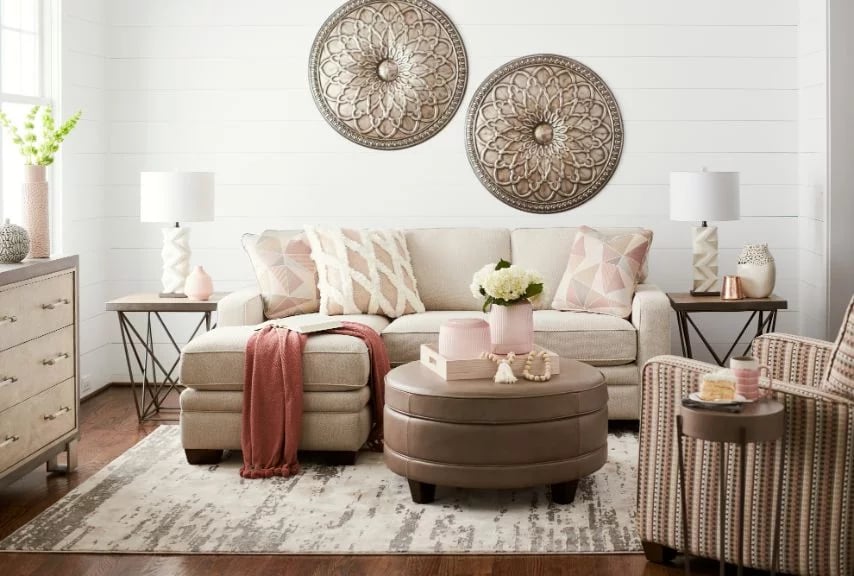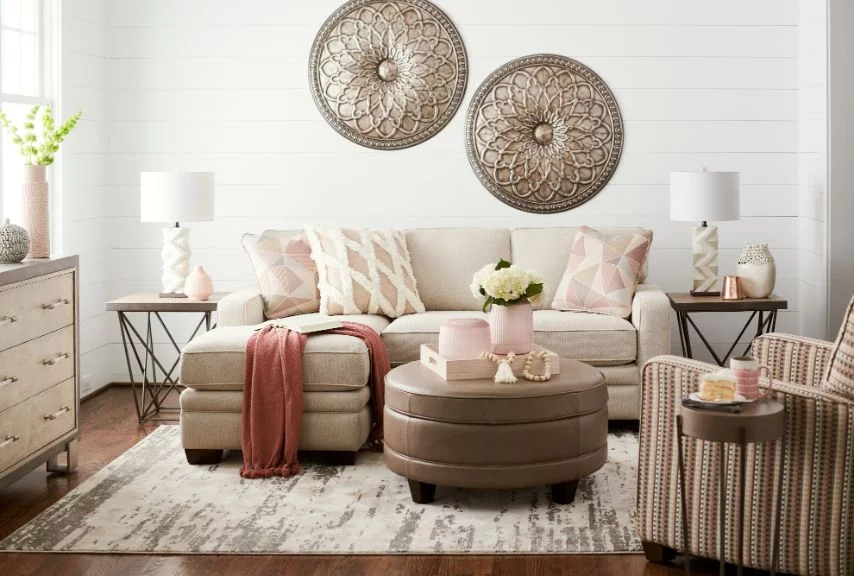 COST
Leather is by far the more expensive upholstery cover. Top grain, aniline leather can increase the price of your chosen sofa or chair by 2.5 times that of the frame with lower grade fabric. Leather never goes out of style and holds its value due to its high quality, durability and longevity.
Fabric is the least expensive option. Its price does go up or down based on several factors. Tighter, denser weaves often need more labour and more thread to construct increasing cost. But the biggest driver of cost is the volume of fabric produced. With the production of very small quantities, costs can approach those of leather. Yet, for the bulk of larger volume fabrics manufactured, costs will be lower for fabric.

ENVIRONMENTAL IMPACT / SUSTAINABILITY
There is a lot of debate about which fabrics are truly sustainable. Take a closer look at its components, production and manufacturing conditions. You can then start to make cover choices that have less negative impact on the planet.
LEATHER
Leather upholstery is almost exclusively processed from animals. They are raised for the meat, dairy and wool industries and not for their hides. These hides create versatile, valuable products instead of becoming waste in landfills. Sustainable leather comes from animals raised ethically and hides that are strictly a by-product.
Artificial leather can turn into toxic waste. But genuine leather garments do not pose an environmental problem at the end of their useful life.
Perhaps the biggest environmental impact associated with leather has to do with the tanning process. Tanneries use chemicals to soften and protect hides against decomposition. As consumer awareness grows, so does the demand for a more ethical product. Companies are turning to traditional methods of leather production like natural vegetable tannins.
FABRIC
Most synthetic fibres are produced from chemicals and sourced from non-renewable resources.
Natural fibres do not necessarily mean eco friendly. For example, while cotton is biodegradable, it is also one of the most environmentally demanding crops. Cotton requires a lot of pesticides and a substantial amount of water to grow. Organic cotton is a more sustainable alternative. It aims to reduce environmental impacts by trying to remove harmful pesticides and other chemicals from the production process.
La-Z-Boy is now using recycled water bottles in its products. Conserve™ Sustainable Fabric is an eco-friendly choice for your everyday comfort. Available on most products, choosing this fabric for your sofa frame will prevent 110 bottles from reaching landfills.


The process includes:
1. Processing recycled bottles into flake
2. Melting flake into chip
3. Turning chip into fibre
4. Weaving fibre into a soft durable fabric

Both leather and fabric upholstery options pose environmental hazards. Organizations in both sectors are leading the way in finding more sustainable solutions. They are also enforcing various environmental certifications and codes.
The Global Organic Textile Standard (GOTS) is the world's leading standard in processes for textiles made from organic fibres. It aims to provide consumer assurances by defining organic textile requirements recognized world-wide.
The Leather Working Group is a multi-stakeholder organization made up of brands and retailers, leather manufacturers, suppliers, and traders. Their objective is to improve the leather manufacturing industry by creating agreement on environmental priorities. Furthermore, they want to bring visibility to best practices and provide suggested guidelines for continual improvement across the entire leather supply chain.
| | | |
| --- | --- | --- |
| Criteria | Fabric | Leather |
| Comfort | ✔ | ✔ |
| Appearance | ✔ | ✔ |
| Durability | | ✔ |
| Maintenance | | ✔ |
| Cost | ✔ | |
| Environmental | ✔ | ✔ |
While fabric has a clear advantage in cost and larger number of pattern options available, leather has the edge on durability. Depending on your priorities and the relative importance of each criteria, we hope this helps you make a more informed decision.
Can You Mix Fabric & Leather
If you are still undecided or believe both fabric and leather can be a good fit for your home furnishings, don't fret. Why not have the best of both worlds?

These two fine covers can work wonderfully paired together as seen in most of the photography incorporated above. Get a few ideas on mixing leather and fabric furniture and achieve the look you want in this article.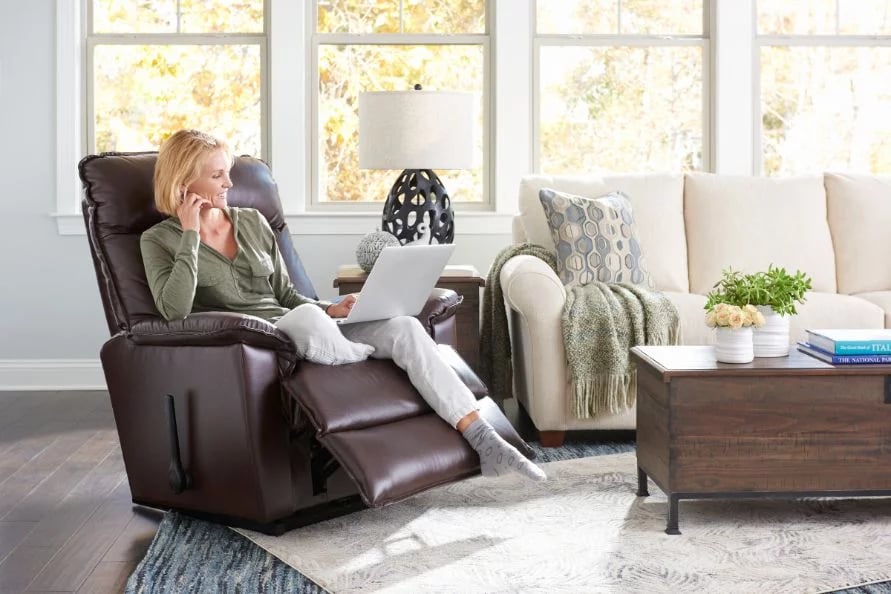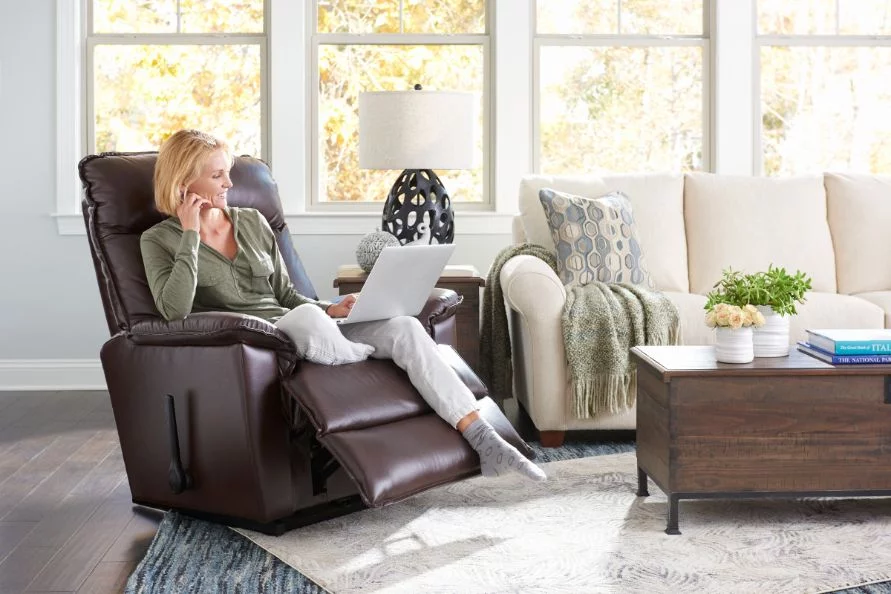 Next Steps
Whether your sofa style is modern, sophisticated or all about home entertainment, the one you choose defines your space. We hope this in-depth comparison of fabric and leather has allowed you to decide what is the best furniture upholstery for your sofa.
Great furniture style begins with quality you can count on. La-Z-Boy has over 90 years of experience in furniture built for lasting durability and superior comfort. Choose from dozens of sofa styles then create a custom look you'll cherish for years to come.
With hundreds of fabric and leather options, you can custom-create a look that's uniquely yours. Our professional design staff will get to know your needs and work with your style and budget. Every day we guide customers through the process of selecting the best fabric for their sofa or chair frame.
We're happy to answer your furniture upholstery questions at any of our La-Z-Boy locations in the Ottawa and Kingston area.
Last Edited On June 17th, 2022
Product Info Request
Please provide us with your name and email and we'll get back to you as soon as possible regarding this item.