5 Best Furniture Stores in Ottawa that Offer Interior Design
August 24, 2020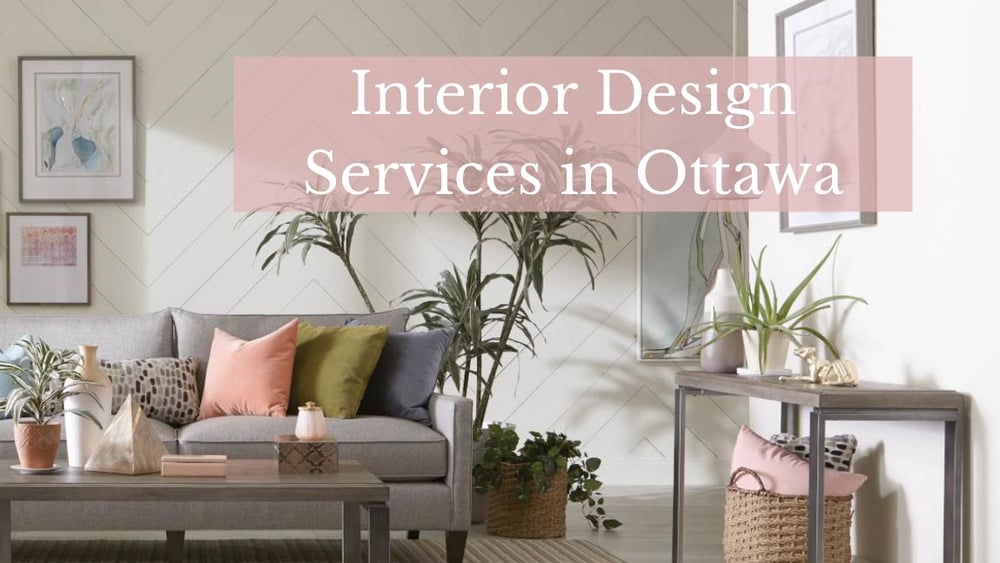 " A house is made of bricks and beams; a home is built with love and dreams".
– Ralph Waldo Emerson
We all have a vision for our home. Your home should be where you feel most comfortable and yourself. It should emulate the core of your personality.
While it may be easy to dream up this vision in your mind, it is not always as easy to create it in the real world. In fact, the coordination of size, colour, and texture is a skill and talent that not everyone attains.
A great way to bring your home vision to life is by hiring an interior designer!
An interior designer is professionally trained and has the natural ability to understand your style, visualize the design in your home, and transform this into reality. By working with you one-on-one, your designer can help you choose the right furniture, placement, colours, textures, and accents to truly create your dream home.
So why not start now? You may be wondering which furniture stores in Ottawa offer interior design services.
While we at La-Z-Boy are proud of the interior design services that we offer, we also realize that our products aren't for everyone. Before deciding on which furniture store will best meet your design needs, it is important to be familiar with all of your options.
This article will provide you with a list of the 5 best furniture stores in Ottawa that offer interior design. After reading this article you may have a better idea of where to start and which furniture store you'd like to embark on the process of interior design with.
1. Alteriors
Alteriors is a contemporary furniture store that offers high-end interior design services. At Alteriors, interior designers work with you one-on-one to create an aesthetic and personalized look in your home.
You would begin by booking a consultation with an in-house interior designer to discuss your budget, vision, and style preferences. Next, the interior designer will visit your space to take measurements, begin making recommendations, and create a 3D drawing in which you can visualize the final product.
Additionally, select products at Alteriors are customizable in size, colours, and fabrics. Based on a variety of options, you and your interior designer can make customizations to your chosen products to finalize the design.
Once the design is complete, your interior designer will order the items, which take approximately 4 months to arrive. With this, a delivery team will deliver and assemble the products in your home according to the interior design layout plan.
Interior design services at Interiors are complimentary with the purchase of furniture products. If you wish to take your home project beyond the scope of interior design, Alt Studio of Alteriors design offers home renovations. The cost of this service is quoted based on the complexity of a given project.
Ottawa Locations:
1158 Bank St. Ottawa ON

2. Cadieux Interiors
Cadieux Interiors offers interior design services by professional design experts. At Cadieux, the interior design process is laid out in 4 steps.
Meet with a designer to discuss your wish list, styles of interest, and budget.

Have an in-home consultation to measure, take photos, do up preliminary drawings, and dream up a look.

Get together with a designer in the showroom to view a presentation of a personalized room plan and budget.

The plan becomes reality with the delivery, set-up, and installation of selected products, lighting, flooring, and accents.
When considering price range, Cadieux Interiors suggests a benchmark of $250 for the interior design of one room. This price range can vary greatly on a per-client basis depending on the complexity and cost of the project.
Ottawa Locations:
1280 Old Innes Rd., Ottawa ON

3. Dala Decor Furniture & Design
Dala Decor is a furniture store that aims to bridge the gap between designers and consumers by creating and installing unique and custom spaces. The business is based on a vision of bringing clients dream spaces to life. With this, they offer an all-encompassing interior design service.
Dala Decor's interior design service includes a consultation with a personal designer to discuss your vision and budget. The designer will then draw up a floor plan, put individual pieces on the floor plan, and provide you with a presentation of how your chosen furniture, colours, fabrics, and stains will seamlessly fit together in your space.
Further, Dala Decor charges a flat fee of $250 per room. This fee typically will get swallowed into a discount upon purchase of Dala Decor products.
Ottawa Locations:
1750 Woodward Dr, Ottawa ON

4. LD Shoppe & Leclair Decor
The LD Shoppe is a retail store of Leclair Decor offering urban and minimalist furniture and personalized decor services to create unique spaces. The partnership between these two companies is rooted in the objective to provide clients with interior design services.
With this, the company offers full service decorating. This includes:
Meeting with a designer to discuss budget, style preferences, and functional requirements.

Within two weeks of the initial consult, you will be provided with a digital guide that includes inspiration photos, top-view floor plans, a custom-curated shopping list of LD Shoppe items, and a mood board.

Viewing of the final presentation of a detailed design plan for your space.

Ordering, storage, delivery, and installation is taken care of.

Coordination with trusted movers and handymen to bring the vision to life in your home.
When it comes to cost, an individualized quote will be provided by the designer based on the presentation of the plan. Those who partake in the full service decorating receive preferred pricing on LD Shoppe items and also receive 10% discounts from third-party retailers.
Ottawa Locations:
26-100 Trainyards Drive, Ottawa ON


5. Polanco Furniture & Interior Design
Polanco offers a wide variety of furniture but also offers the expertise required to bring the pieces you choose together in your home. With this, Polanco offers a complete interior decorating service that will transform your space.
Polanco's interior design service includes:
A consultation with a skilled expert

A detailed floor plan

Proposed furniture placement

A shopping list of Polanco furniture & decor items

A paint colour proposal
Polanco breaks their fee for interior decorating down by the number of rooms.
One Room: $250
Two Rooms: $350
Three Rooms: $450
Further, Polanco interior design clients receive preferred pricing on all of the items they purchase.
Ottawa Locations:
177 Richmond Road, Ottawa ON

Interior Design at La-Z-Boy
La-Z-Boy offers more than just comfortable and stylish furniture. We are also a home and decor store.
At La-Z-Boy, professional design assistance is complimentary with any purchase. With an appointment, one of our qualified interior designers will meet with you either in person or virtually for consultation and collaboration.
Your designer will initially meet with you to get a sense of your vision by discussing your style and budget. They will then make personalized recommendations in furniture styles, colours, and textures based on your space and preferences. At La-Z-Boy, everything is customizable. This opens up many possibilities for you and your designer to create a very unique look in your home.
Your La-Z-Boy designer will guide you through this design process by using a 3D state of the art rendering of your room. This will give you the unique advantage of every item shown in your space.
Once you and your designer have completed the interior design plan to your liking, your designer will order the selected furniture. Our La-Z-Boy delivery team will assemble and place the furniture in your home according to the design plan.
If you are unable to meet with a consultant, La-Z-Boy offers many free resources online for design inspiration. Take a look at our Before and After design blog posts and hear from our designers themselves. An additional virtual design option is our free Augmented Reality app for your phone. This app allows you to 'see' your frame and cover in your own room before you buy.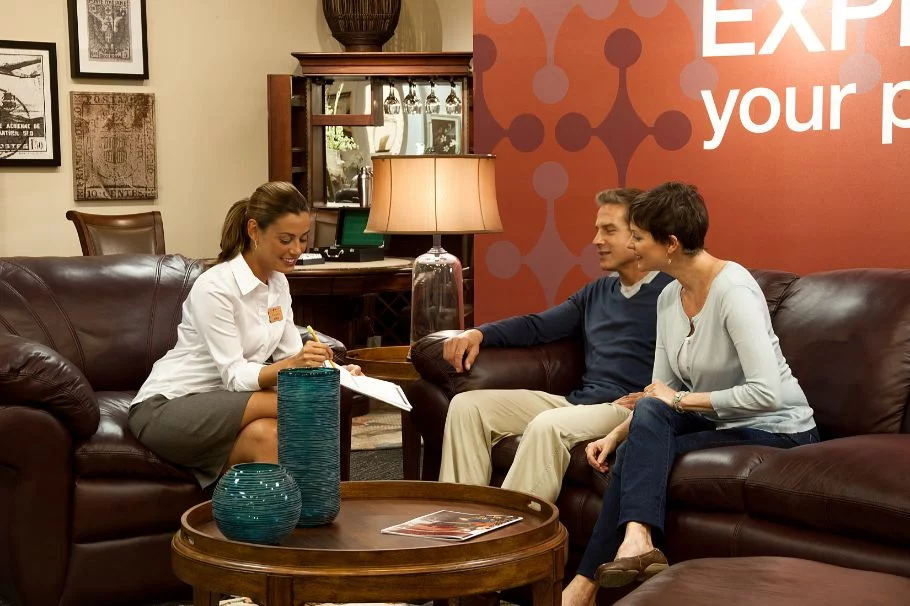 Product Info Request
Please provide us with your name and email and we'll get back to you as soon as possible regarding this item.