How Much Does an Interior Designer Cost in Ottawa/Kingston?
January 17, 2020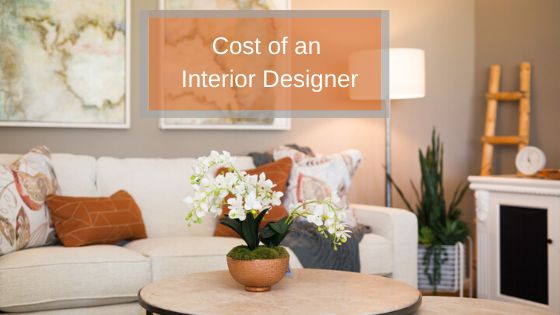 (For residential in-home design only)
You've wanted to redesign your space since forever! It's 2020, and you're ready for a change, but where do you start?
First things first, Have you considered hiring a designer? If so, you might be wondering "how much does an interior designer cost?" That's a difficult question to answer as the interior design industry is largely unregulated, and several factors will influence the final price tag.
Dea Attar has been working as an interior designer at La-Z-Boy in Ottawa for six years. She is an accredited Interior designer and has helped 100's of clients redesign their living rooms. Her experience includes working as a freelance residential designer and a commercial interior designer in the Ottawa area. She has friends, and former colleagues currently working in the design industry and knows a lot about how the business works.
With the help of Dea's expertise, this article will break down several factors that explain what you're paying for and determine the cost of your project.
Cost of an Interior designer?
An interior designer in Ottawa will charge by the hour or a flat fee. It will cost anywhere from $50-$500/hour depending on whether you choose a freelance designer or designer from a large firm. Factors that influence the price include the designer's education and experience. Some furniture stores provide a complimentary design service.
1. What fees should I expect to pay for an interior designer?
How are fees broken down?
Designers usually charge in one of two ways: By the hour or a lump sum.
i.e., $100/hr or $2500 total fee for a predetermined number of hours.
Many clients go with an hourly rate as it seems like a smaller amount and a little more controllable. That said, an experienced designer knows that a kitchen will take her approximately 15 hours so she can charge a flat fee to the client for more transparency.
A good designer will know what questions to ask the client. The answers will head off as many changes as possible and can keep parameters in place. Otherwise, the client can go down a rabbit hole of possibilities, and it can be never-ending. Last-minute changes can also interfere with the plans and can cause a ripple effect.
For example, by adding an extra piece of furniture, the movement in the space becomes limited and disrupts the flow of the overall plan. Clients are not always aware of all the available options. This is where a professional can help them.
Here, Dea has identified three principal interior designer price brackets.
Least Expensive Price Range:
Freelance: $0- $50/hour i.e., someone who's recently graduated, in school or looking for work for their portfolio would be the cheapest option.

Some furniture stores will offer complimentary in-home design with purchase.
Mid-Level Price Range:
$75 – $150 per hour. You will find this option mostly with freelance designers or maybe a small design firm.
High-End Price range:
$150 – $500 per hour
Approximate fees for some local interior designers
*NB: High-end design firms don't usually take on a one-room contract as these projects are much too small.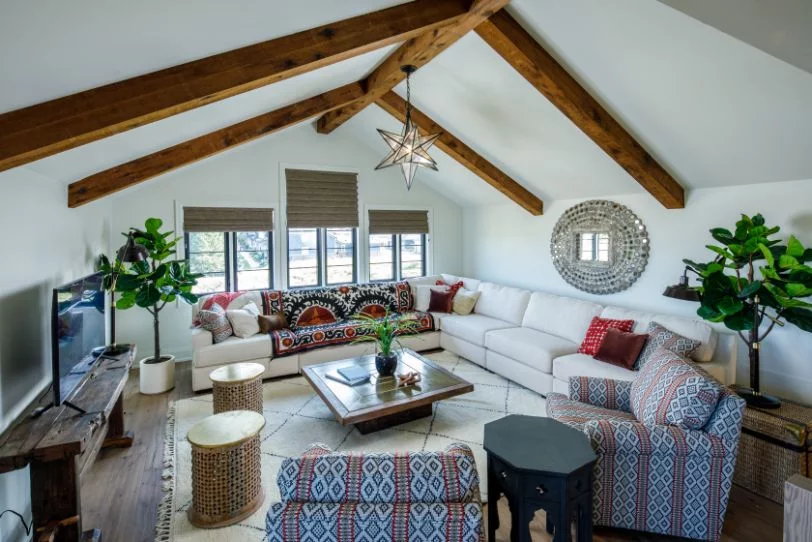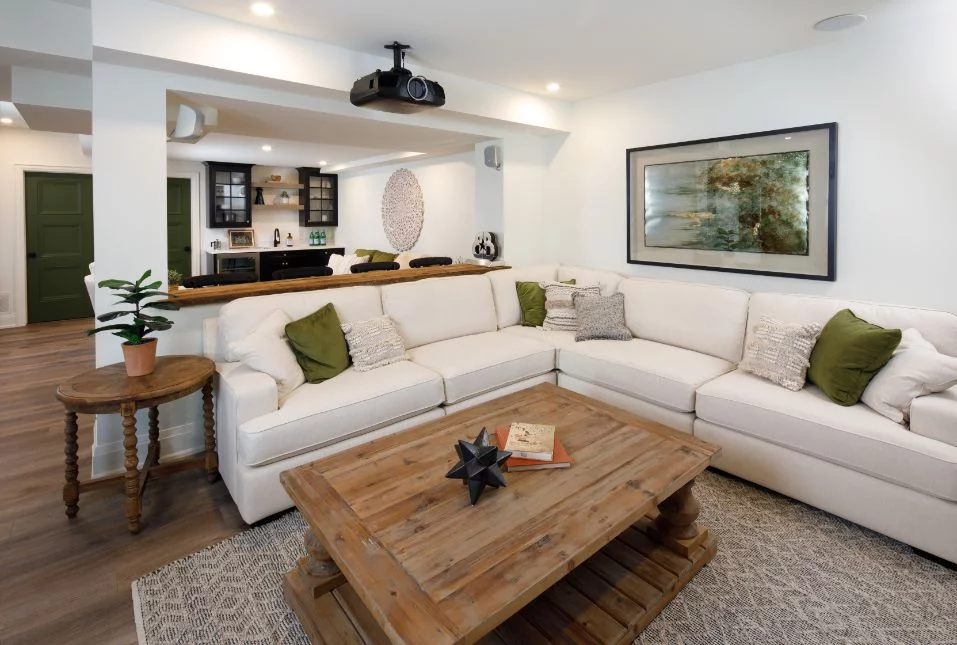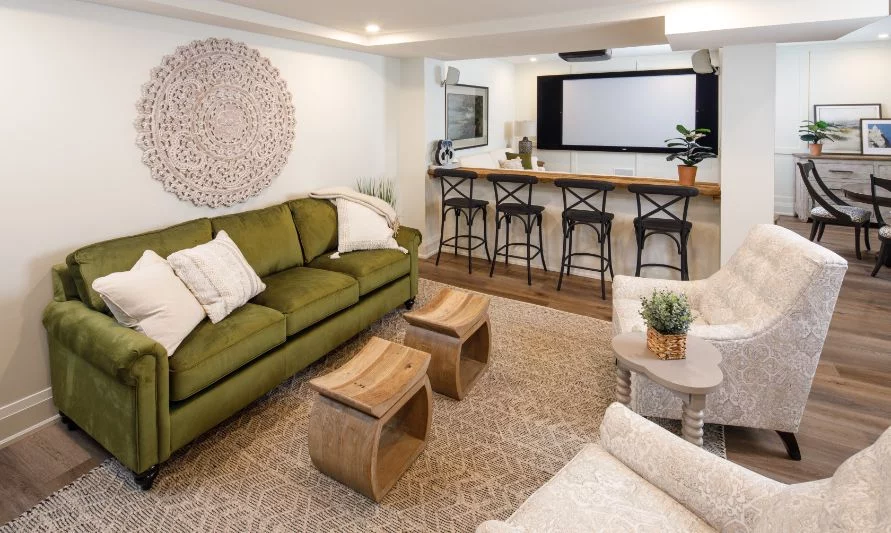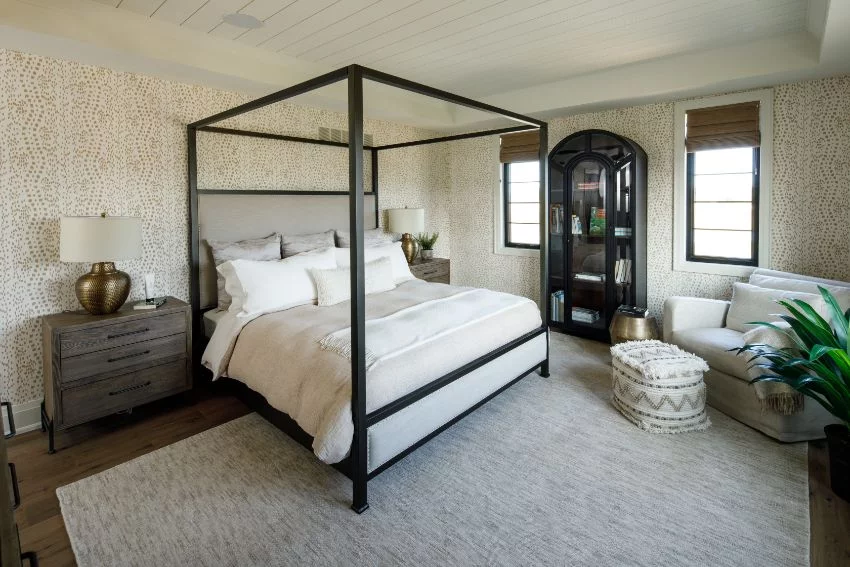 2. What impacts interior design prices?
Interior design or decoration, what's the difference?
It's important to know the difference between interior design and interior decorating. Interior decorating is often called interior design, and this can be a bit confusing for the consumer.
A decorator will help choose your furniture, fabric, pillow colours and knobs for your cabinets. An interior designer* goes beyond aesthetics; she can decorate but is also concerned with the functional and structural aspects of your space. She will make adjustments to the layout if someone in the home has mobility issues or work with the architect to take out a wall if so desired.
An Interior designer will have a degree from a university or college, whereas not all interior decorators will. There are programs for interior decoration at the college level ranging from 1-2 years. Interior design programs are 4 years.
Some people call themselves decorators just because they have a good eye for colours. It is for these reasons that a decorator's services will more often be less expensive. When hiring your interior designer, it's essential to ask about their educational background and experience.
In this article, we will focus on interior designers who can help with decorating and designing any space.
Types of interior design business models and charging methods
Most design businesses can be summed up as follows:
A large company: a firm that employs several designers

A design studio: A modest firm with a small number of designers

A freelance designer: A single designer working on their own. It can be full or part-time.
You will pay more if you go with a design firm rather than a freelancer. As mentioned above, this industry is mostly unregulated, so the price ranges are enormous! You could pay anywhere from $0 for a complimentary design service to $500 an hour.
Some of the larger companies (7+ designers) charge a 5-hour minimum. With this method, you pay upfront and spend the fee on the designer's time working on your design. These larger firms usually provide a formal proposal. A freelance designer may draw up some simple plans. You will want to find out these details upfront. It all depends on what you are looking to spend. The difference can be thousands of dollars!
What the client is looking for
Here are some examples of questions a designer will ask a client: in terms of in-home design help, that will influence the price.
How big is your room? (square footage)

Are you looking at making any structural changes?

How many seats do you need? i.e., do you want a loveseat and two chairs or a large sectional for maximum seating? (There is a cost for each seat.)

Will you choose leather or fabric

for your furniture?

Would you prefer reclining or stationary furniture or a mix of both?

If choosing reclining furniture, would you prefer with or without power? (

Manual vs. Power

)

Will you

choose a carpet

that's machine-made or handwoven?
These choices have a significant impact on price. If you are unsure of the answer to any of the above questions, a good designer will sit down with you and explain the price differences for each.
*Remember, when hiring a designer, you're paying for their time and the value of their service. The amount you pay the designer does not include the cost of the furniture or accessories.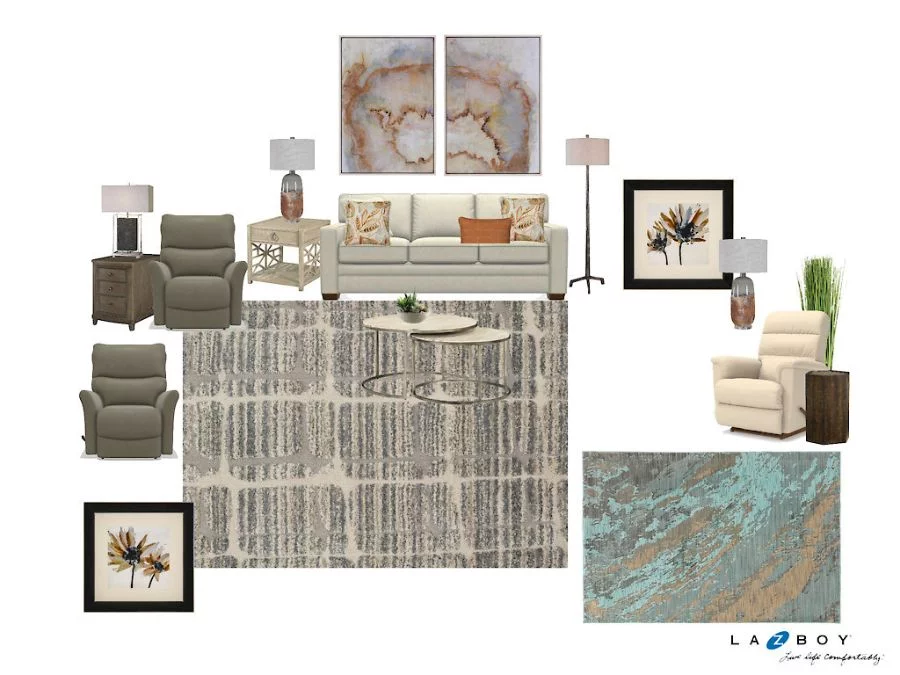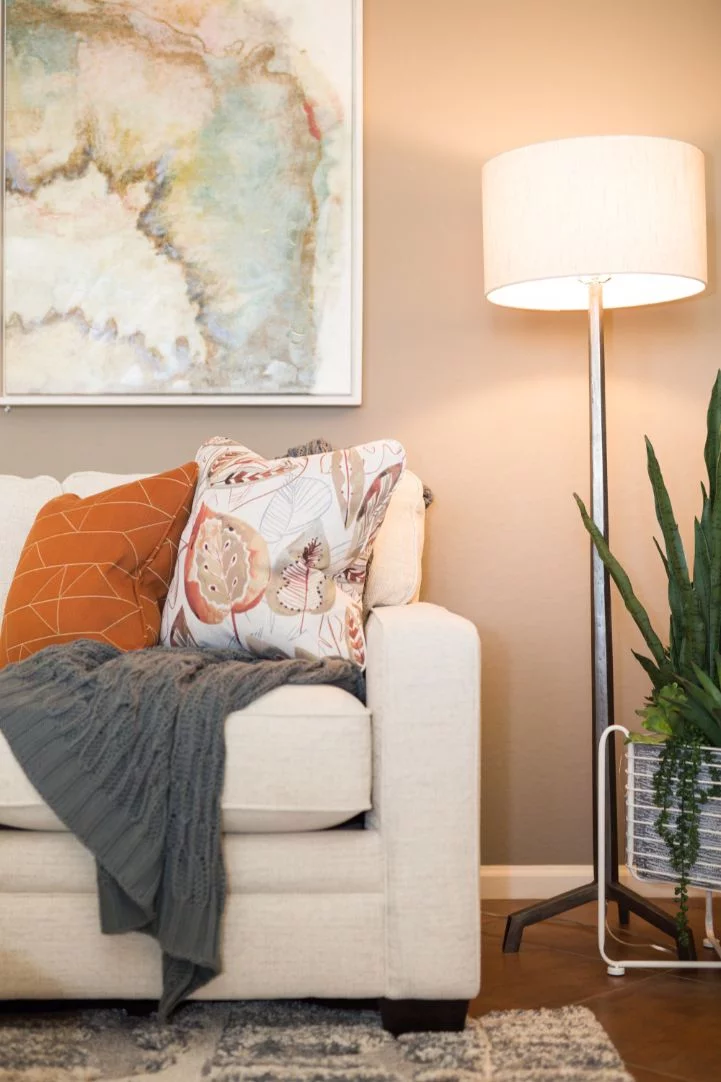 Other factors that influence the price: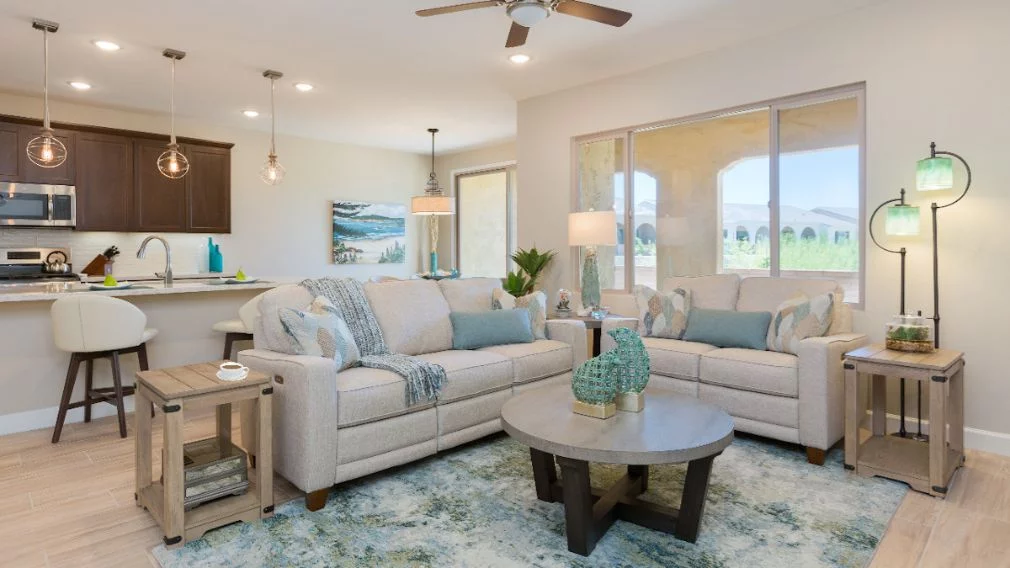 3. Getting the most from your interior designer
Can an interior designer save you money?
Hiring an interior designer for a larger scale project can save you money. She can help steer you towards your design goals. She can also help you avoid making costly mistakes, such as purchasing furniture that doesn't fit your space.
If the project is a small one, hiring a designer might not be worth it. This doesn't mean you shouldn't ask for advice when purchasing furniture. Sales consultants from a reputable furniture store can help if you provide them with the proper information. Take pictures and measurements of your space and tell the salesperson what you're trying to achieve with your new furniture.
An example of how a small job can get pricey would be, let's say you want to decorate a wall, and you're looking at inexpensive options (e.g. $100-200 for artwork). You might pay a designer an equal amount of money to provide their professional opinion on their recommendations. You will pay again if you'd like them to go and shop for you.
How to save even more
To save money on a more detailed layout, you could ask someone you trust with a little bit of design knowledge for advice. Another option is to visit a furniture store with a design program. There you will get in-home-design information when purchasing furniture for your home.
To find out which furniture stores offer interior design services check out 5 Best Furniture Stores in Ottawa that Offer Interior Design Services
Why not consider unloading some of the stress of transforming your room into the hands of a design professional? In teaming up with the right designer, you can put your mind at ease. A good designer will listen to your needs and may even offer up some new ideas for space.
How to prepare: (Do some research)
Look at some finished spaces, design magazines or Pinterest for inspiration. Do you prefer a classic, contemporary or transitional look?

Figure out what your favourite colours are. If you like blue, what shade of blue do you prefer?

Is it Pantone's colour of the year?

You will need to look at the colour pallets and choose your favourite.

Fabric preferences: Do you prefer

fabric or leather

? If you like fabric, will it be solids, plaids, florals or a combination?
How much involvement does the client have in the interior design process?
Let the designer know your goals for the space:
TV watching

Gaming

Conversation
Communicate your budget
There are some simple rules of design that the designer must follow. Examples include the sofa going along the most prominent wall and allowing enough room for traffic.
Some clients tend to be more involved in the process than others, but there needs to be an element of trust. This process is unique to each designer and isn't always a linear one. They will usually try different options until they get it right; patience is essential on both sides.
The designer is a professional. Their goal is to achieve the layout you're looking for on time and within budget.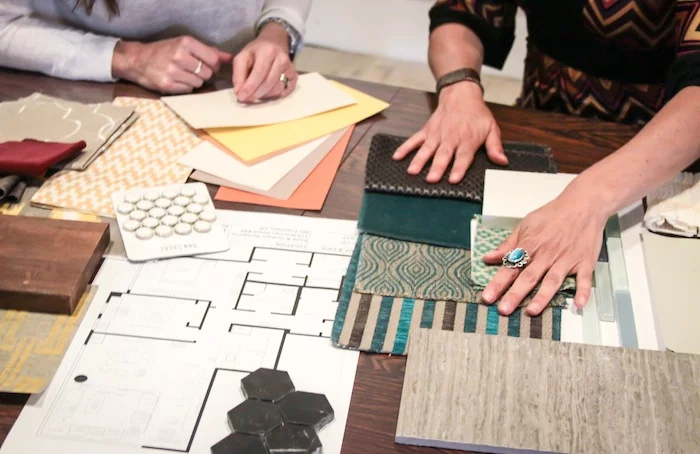 Always notify and consult all members living in the home
Your designer might present you with a concept or two. From there, you'll discuss the pros and cons of the designs and make the necessary tweaks to make it better. The process is long and sometimes drawn out. You can make an unlimited number of changes at the beginning until you fall in love with the design. It's so much cheaper and more efficient to make changes before the installation process has begun.
Everyone affected by the new design should be in the know, so there are no surprises for anyone. An unconsulted family member may not agree with the plans put forward by the designer and ask to make changes. These changes will not only delay the outcome of the project but will also increase the cost. Always make sure the person paying for the project is aware of the plan and costs.
How do you know you are getting the best (most qualified), interior designer?
Sometimes it can be difficult to know if you're hiring a good and reputable interior designer. The ones that have the most followers on social media aren't necessarily the best, and they may be paying for advertising. They don't always have the degrees and experience required to do the job.
Word of mouth is always the best, but Google and Houzz reviews are good as well. If someone spends a lot of money and they are not happy, they will not leave a 4-5 star review.
When searching for a designer, Dea recommends having a look at the designer's portfolio. Their portfolio can give you a lot of insight into their design style and capabilities.
Listening to what the client wants is paramount for the designer. Each designer has their own style, but in the end, she needs to create a design that the client wants.
Recently, Dea designed a space for a client who was all about gaming. It did not represent her usual style or personal taste, but she listened to what the client wanted. In the end, the 'man cave' looked amazing, and the client's thrilled with the result!
Of course, if money is no object, another option is to go with a famous designer because you love their style! For example, If you can afford to hire designer Karim Rashid: You will get his style and his style only.
Next Steps
La-Z-Boy offers complimentary interior design help. Whether you want to change up a few key pieces in your home or do a complete redesign. Our in-home designers have the expertise to guide you through the process and help you create that space you've always wanted.
With La-Z-Boy's design service, there are no extra fees. You don't have to pay for the idea on top of the cost of the furniture and accessories.
This option is not only less expensive but also less time consuming as there's no running around to different stores for rugs, lamps and accessories.
The designer will come to your home for a design consultation. She will measure the space, listen to your vision for the room, what you want to keep, and what you want to replace. During the follow up in-store design presentation, she will recommend furniture placement, colours and finishes. She will work with you and present the whole design, so you see everything laid out in front of you.
We're a "one-stop-shop" with everything you and the designer need to create a beautiful home.
Visit us at one of our local showrooms or schedule a visit in advance to meet with a personal consultant or design expert.

Imagine how exceptional your newly designed space could be if you collaborate with an expert in design! We are happy to answer any of your Interior design questions at any of our 4 locations in Ottawa and Kingston.
Related links:
Working with an interior designer
How to design an open concept home
"*Interior designers and interior decorators conceptualize and produce aesthetic, functional and safe designs for interior spaces in residential, commercial, cultural, institutional and industrial buildings. They are employed by architectural and interior design firms, retail establishments, construction companies, hospitals, airlines, hotel and restaurant chains, and other establishments, or they may be self-employed." CICIC.ca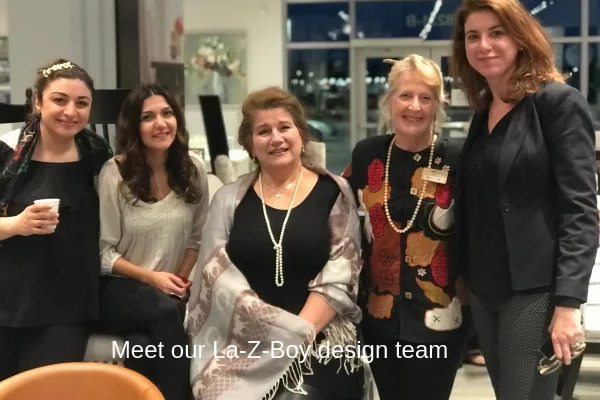 Download our augmented reality app on your mobile phone and see what your new furniture will look like in your own space.