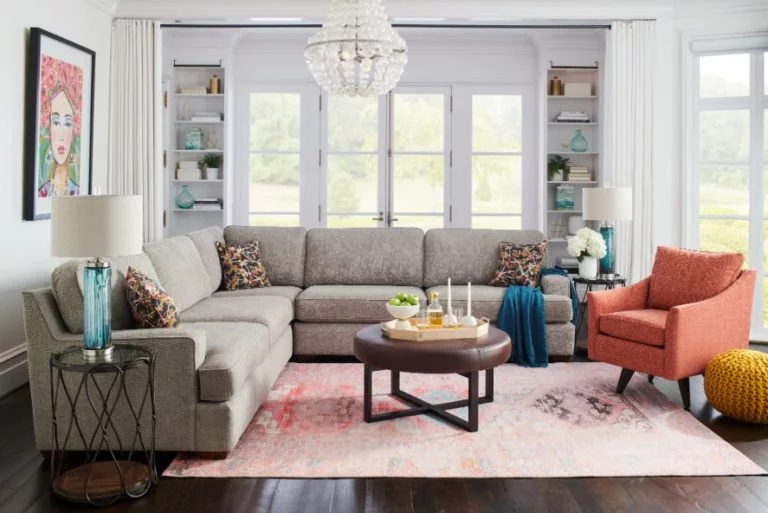 Sectionals: Bring Everyone Together
Create a room that brings everyone together with a customizable sectional from La-Z-Boy. Our stationary sectionals offer versatile seating options while our reclining sectionals let you relax with ease.
Maximize your seating space and have plenty of room for overnight guests with a sectional sleeper sofa from La-Z-Boy. Our pull-out sleeper sectional features a full size innerspring mattress sure to provide a great night's rest.

Relax With Ease on a Reclining Sectional
La-Z-Boy invented the recliner, and we're reinventing it every single day. This is why we paired our legendary recliner with a modular sectional sofa. Custom-create a reclining sectional sofa perfect for the way you live. With legendary La-Z-Boy comfort and style, our reclining sectional sofas are sure to bring everyone together.
With effortless reclining at the touch of a button, relaxing has never been easier. Create an entertainment oasis when you add our wedge console, complete with beverage holders and hidden storage, to your power sectional
The Perfect Place to Begin Your Sectional Research
There are many sectional options available, but which one is right for you? While La-Z-Boy has a wide selection of sectionals to choose from, we understand that we may not be for everyone. To that end, our hope is that much of the information in this sectional sofa guide is helpful regardless of what brand you end up choosing.
Review 5 Best Selling La-Z-Boy Sectionals
Are you looking for the most popular La-Z-Boy sectionals in Ottawa and Kingston? Watch the video or read our blog article that outlines our 5 best selling sectionals.
Top Considerations for Arranging Your Sofa Sectional
Looking for the best sectional sofa arrangements? Sectional sofas are the most versatile seating options for your home. Watch the video or read our blog article and get tips on configuration, options and more.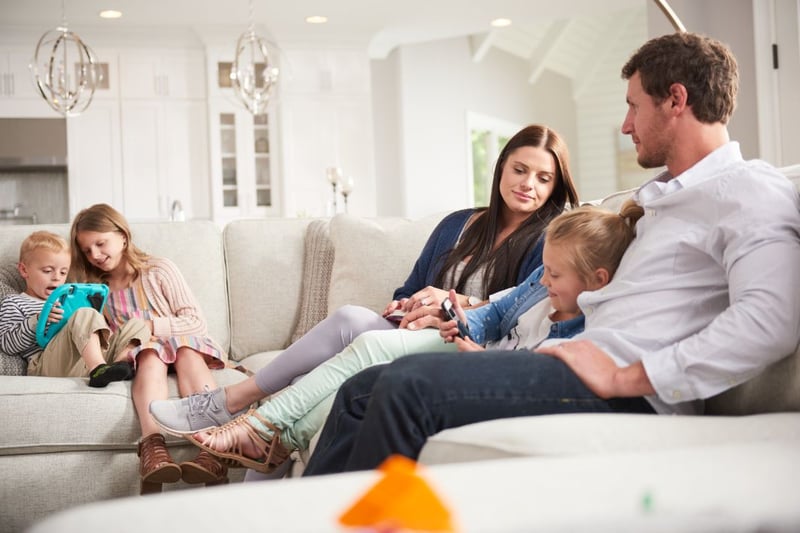 Paxton Sectional
Are you looking for a sectional that calls out for you to sink in and get cozy? Do you want flexible seating options, ideal for entertaining guests or family TV viewing? You may not need to look any further than the Paxton sectional!
The Paxton sectional has gained enough notoriety to clinch a spot as one of our top five selling sectionals in Ottawa and Kingston. Determine whether the features and benefits of this comfortably casual sectional are the right fit for you.
Watch the video or read our in-depth review of the Paxton sectional.
High-performance iClean™
Fabrics that are perfect for homes with children, pets and everyday life. This innovative technology surrounds each fibre, creating a barrier of protection that repels spills before they turn into stains. iClean™ fabrics keep your furniture looking beautiful while giving you peace of mind. Available on most La-Z-Boy styles so you can feel comfortable with your furniture… and even life's little mishaps when they happen.