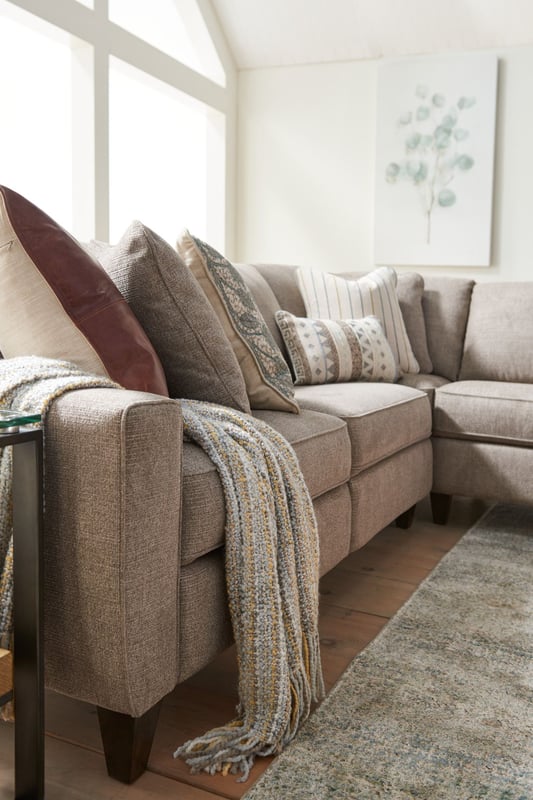 Reclining Vs Stationary
Looking To Buy A New Sectional?
Stationary Sectionals
If your preference is for maximizing seating and hosting guests, then a stationary sectional may be the best option. Non-reclining sectionals have a more contemporary style.
Reclining Sectionals
When sitting and relaxing for long periods, a reclining sectional is the best option. A reclining sectional provides soft support for your head, neck and lumbar region. Perfect for movie nights or just relaxing after a long day.
Don't know what sectional style will match your room? Get in contact with us here and we'll help you to find a perfect sectional for your home!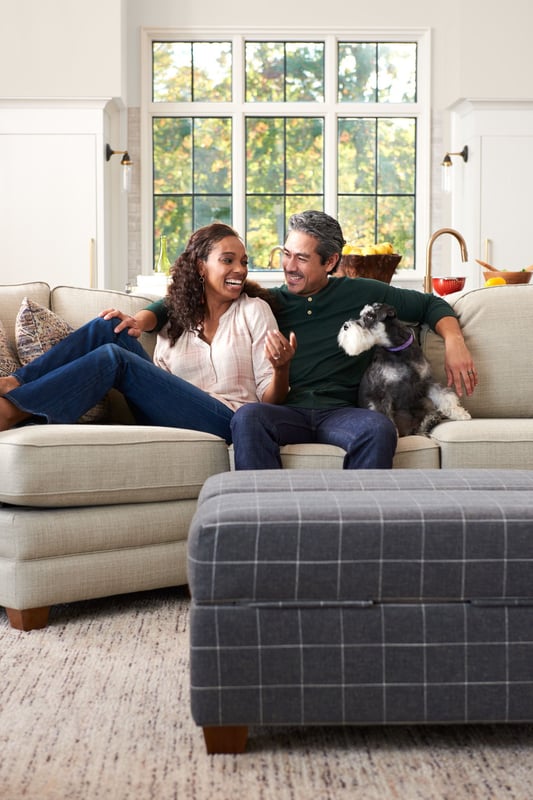 Sectionals: Bring Everyone Together
Create a room that brings everyone together with a customizable sectional from La-Z-Boy. Our stationary sectionals offer versatile seating options while our reclining sectionals let you relax with ease.
Maximize your seating space and have plenty of room for overnight guests with a sectional sleeper sofa from La-Z-Boy. Our pull-out sleeper sectional features a full size innerspring mattress sure to provide a great night's rest.
Choose the Best Fabric for Your Sectional
Are you looking to buy a new sectional but not sure what is the best fabric choice to meet your needs and lifestyle?
Choice of cover is a crucial decision when selecting furniture for your home. You don't want to be second-guessing your investment once the furniture arrives.
So why don't to feel and touch the fabric before you buy?
The Perfect Place to Begin Your Sectional Research
There are many sectional options available, but which one is right for you? While La-Z-Boy has a wide selection of sectionals to choose from, we understand that we may not be for everyone. To that end, our hope is that much of the information in this sectional sofa guide is helpful regardless of what brand you end up choosing.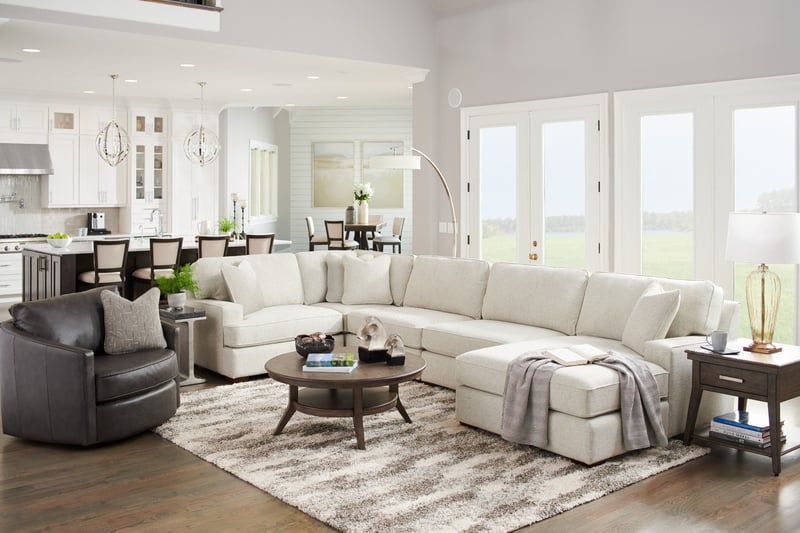 Paxton Sectional
Are you looking for a sectional that calls out for you to sink in and get cozy? Do you want flexible seating options, ideal for entertaining guests or family TV viewing? You may not need to look any further than the Paxton sectional!
The Paxton sectional has gained enough notoriety to clinch a spot as one of our top five selling sectionals in Ottawa and Kingston. Determine whether the features and benefits of this comfortably casual sectional are the right fit for you.
Watch the video or read our in-depth review of the Paxton sectional.
Top Considerations for Arranging Your Sectional
Looking for the best sectional sofa arrangements? Sectional sofas are the most versatile seating options for your home.
Watch the video or read our blog article and get tips on configuration, options and more.
Review 5 Best Selling La-Z-Boy Sectionals
Are you looking for the most popular La-Z-Boy sectionals in Ottawa and Kingston? Watch the video or read our blog article that outlines our 5 best selling sectionals.
Product Info Request
Please provide us with your name and email and we'll get back to you as soon as possible regarding this item.