La-Z-Boy Meyer Sectional: An In-Depth Review
May 12, 2020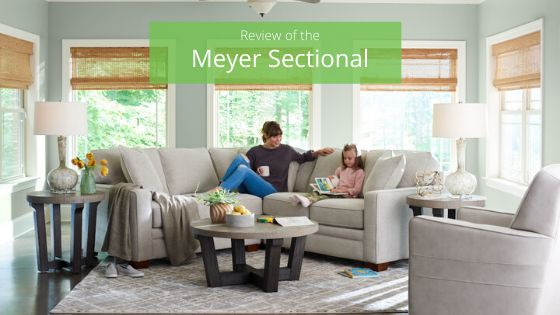 Are you looking to find out more about the Meyer Sectional Sofa? You may be wondering, what are the Meyer's features and benefits and is it right for me?
In this review, find out why the Meyer sectional made the cut in our five best selling sectionals list for Ottawa and Kingston. It's tied with the Trouper for La-Z-Boy's #1 sectional in North America!
Michelle MacLellan is an in-home designer at the La-Z-Boy Home Furnishing and Décor store in Kanata. She's been in the furniture business for over 30 years and worked for other prominent furniture stores such as Vanleeuwen and Luxe Home interiors. During her last two years at La-Z-Boy, she's helped hundreds of clients find their perfect seat!
She says, "the Meyer first became available as a sofa, loveseat, chair and ottoman. Due to the Meyer sofa quickly becoming a bestseller, it was introduced as a sectional about a year and a half ago."
1. Unique Features
The Meyer sectional delivers simple style elements like track arms, decorative wood legs, and welt trim to complement any room. A casual sectional with deep, wide seats perfect for an afternoon nap. Patented ComfortCore® cushions provide support for a long or short sit. Available in your choice of fabrics and possible upgrades. Modules with arms include one standard size accent pillow.
The sectional features La-Z-Boy® Premier construction. It has a quality-crafted frame consisting of kiln-dried hardwood and furniture-grade laminates. It's engineered for lasting durability.
La-Z-Boy® Limited Lifetime Warranty

covers all-wood frame parts and springs. (3-year warranty on the ComfortCore® cushions, 5-year warranty on the mattress).




It includes two accent pillows with a fused bag. This design prevents the blown fibre from escaping and allows it to fill the corners to provide a full look and feel.




Self-healing zippers fixed effortlessly by zipping and unzipping past the point where it has popped open with usage.




Built with tailor-made decking under the seat cushion as a raised print. This non-skid feature helps to keep the seat cushion from sliding forward.




It Includes standard ComfortCore seat cushions with seven layers of zoned cushion technology for added comfort and firmness. ComfortCore carries a three-year warranty. Upgrade to

Comfortcore* gel cushions

available on all premier stationary furniture.




iClean™ select fabric

colours included in the variety of fabrics available at the starting price.




A variety of pieces can be configured to any room size or shape.




Matching ottoman available separately; also available in a sofa, loveseat and stationary chair.

2. Meyer dimensions & configurations
Dimensions
One size does not fit all when it comes to comfort. Based on its dimensions, the Meyer sectional is a good fit for most average to taller height individuals. It has a very deep seat, so short legs will dangle.
The dimensions for the Meyer sectional depends on the configuration you choose. Here are the measurements for each piece: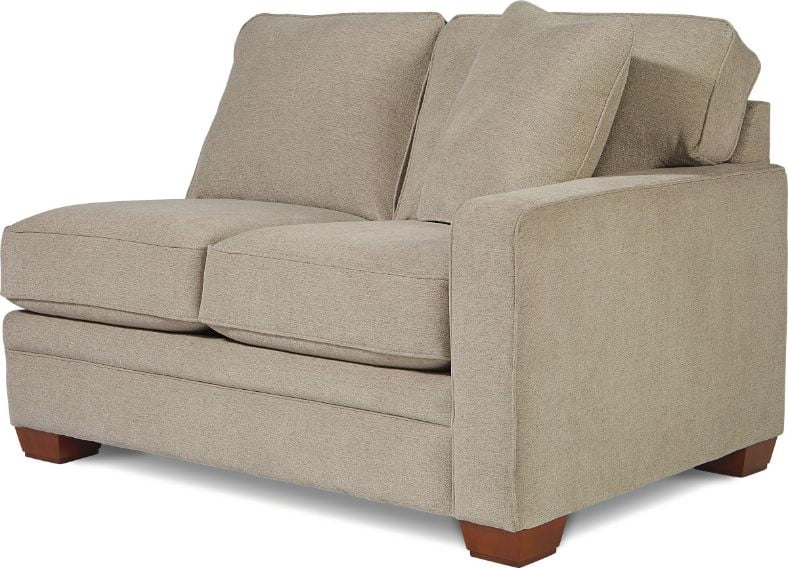 Loveseat with an arm on the right or left side: 37.5" H x 57" W x 40" D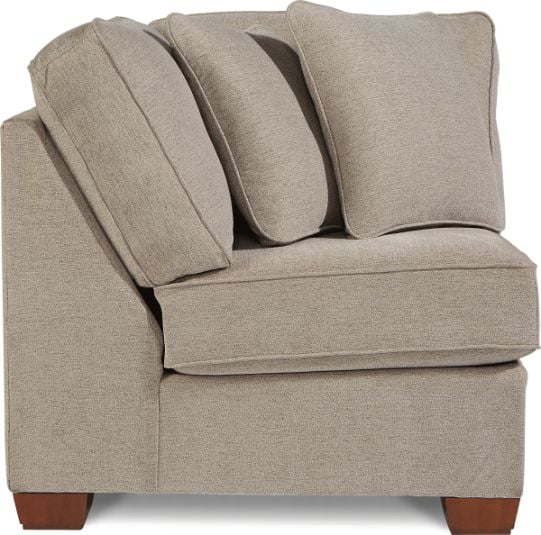 Corner seat: 37.5" H x 53" W x 39" D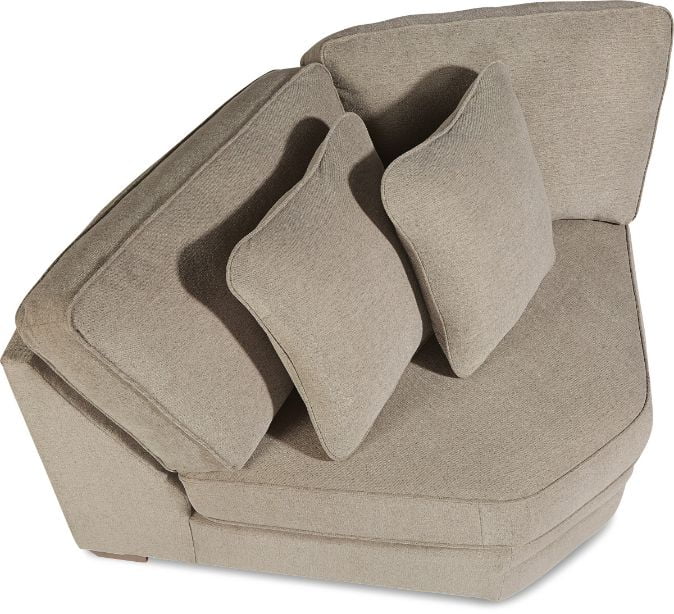 Rounded corner seat: 37.5" H x 66" W x 55" D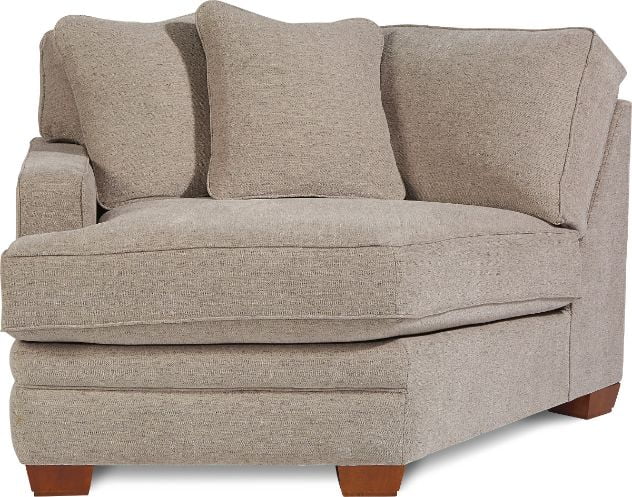 Cuddler with an arm on the right or left side: 37.5" H x 59" W x 48" D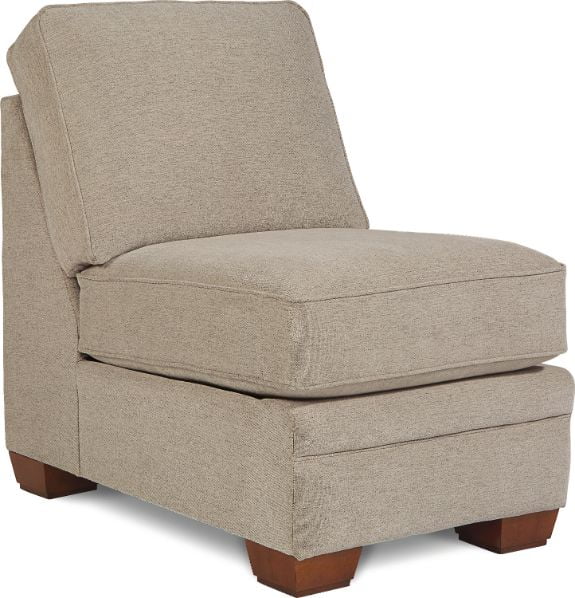 Armless chair: 37.5" H x 24" W x 40" D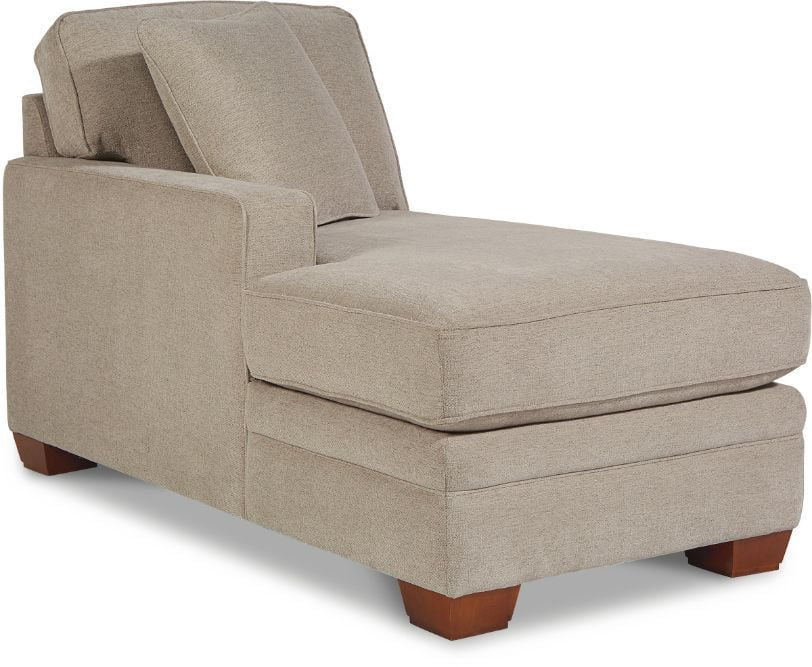 Chaise with an arm on the right or left side: 37.5" H x 32" W x 64.5" D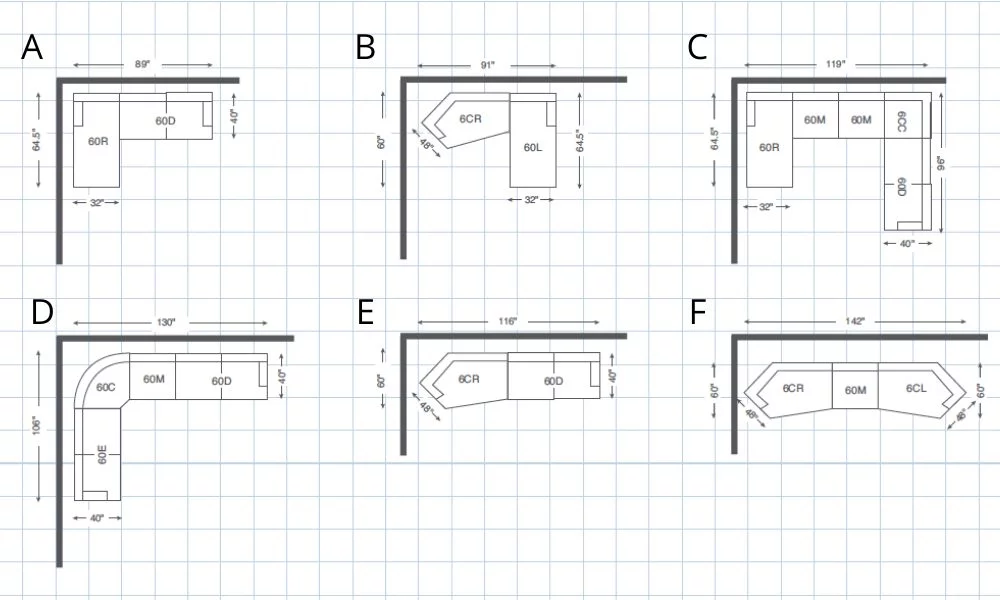 As you can see above, Meyer has the potential for multiple configurations. In all, there are nine pieces. The figures shown above are just a few of the options.
The smallest options are shown above in Figures A, B, E & F.
The chaise and the loveseat, also known as the

'chofa' shown in figure A

, has a body width of 89 inches and a body depth of 64.5 inches.
Cuddler with chaise in

figure B

has a body width of 91 inches and a body depth of 64.5 inches.
The cuddler and loveseat shown in

figure E

have a body width of 116 inches and a body depth of 60 inches.
Armless chair with two cuddlers on each side in f

igure F

has a body width of 142 inches and a body depth of 60 inches.
2. The larger sized options come in a U-Shape, and L-Shape respectively, are shown in figures C & D.
The five-piece U-shape sectional in

figure C

measures 119 inches by 64.5 inches.
Five-piece L-shape sectional in

figure D

measures 130 inches by 106 inches.
Check out our article Top Considerations for arranging your sectional sofa to learn more.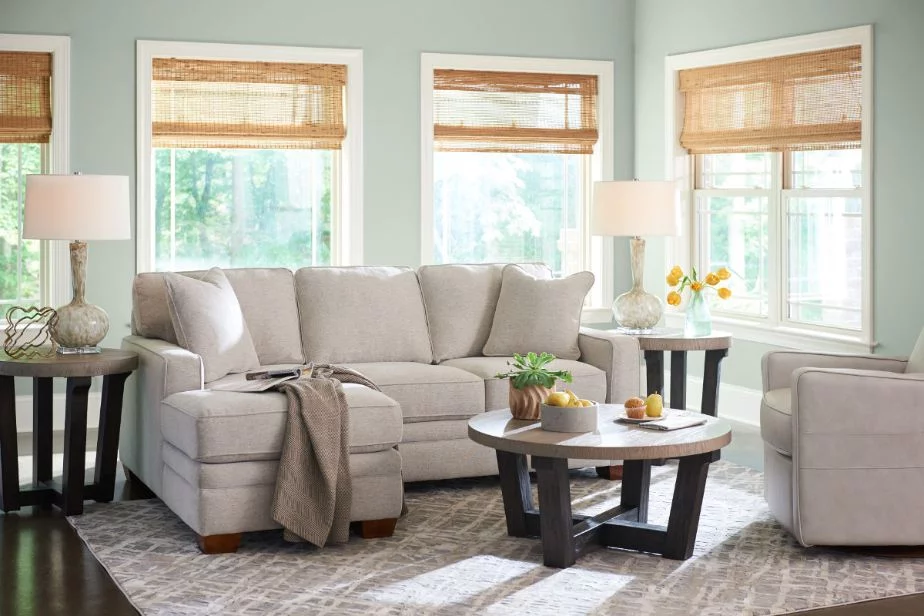 3. Cost
The cost of the Meyer sectional is in the mid-high range of the sectionals now available on the market. The quality of materials used in construction and customization options are the main reasons for the higher price bracket. To learn more about the costs of sectional sofas in our Ottawa Kingston market, read our article on how much does a sectional cost.
The cheapest option is a two-piece sectional with a chaise lounge (pictured above) starting at $2620.00. The five pc, six-seater starts at $5329.00 and can go upwards depending on your fabric choices, including iClean fabric colours. From there, the cost increases depending on different fabric or leather chosen, number of seats and other options selected.
*All La-Z-Boy prices listed in this article are subject to change. We aim to update all cost-related articles twice per year. This article was last updated on March 23rd, 2022. Please visit lzb.com and select an Ottawa or Kingston La-Z-Boy store location to view the most up-to-date pricing.
4. Options and Upgrades
Take some time to investigate your options so that your new sectional doesn't just suit your home; it suits your way of living. The Meyer furniture set has various customization options available.
Upholstery / Cover Options
Your choice of fabric or leather upholstery is a pivotal decision when selecting a sectional for your home. The Meyer has over 900 hundred cover options including dozens of iClean fabric colours. Choose from the latest colours, patterns and textures. IClean fabrics are performance fabrics that surround each fibre, creating a barrier of protection that repels spills before they turn into stains.
A subset of covers is available in "conserve" fabric. Soft, durable, and sustainable "conserve" fabric is made out of recycled water bottles. We use as many as 110 recycled water bottles to create a sectional with this eco-friendly material.
As with conventional furniture fabrics, conserve covers are wear-tested for safety, quality and durability. So, they stay comfortable and beautiful for years after delivery. They come in a wide range of colours and patterns to complement your room.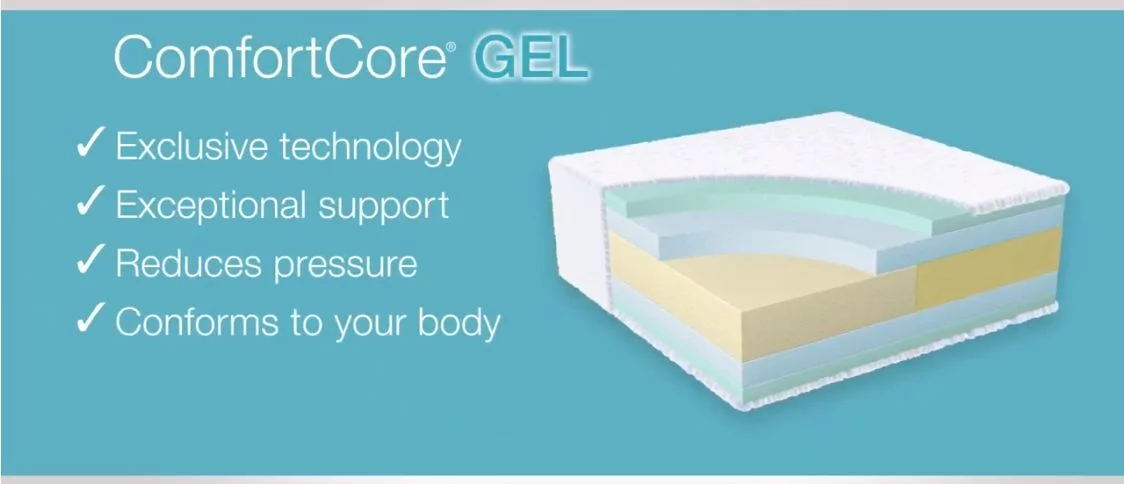 Wood Finish
The Meyer sectional sofa comes with a standard mahogany finish.
Contrasting Welt Trim
Welt trim provides a tailored look to cushions and pillows but takes on an entirely new dimension in a contrasting colour. An unexpected touch, this decorative detail adds instant personality and highlights the sculptural lines of any silhouette. The Meyer has over 50 different colour and pattern choices for trim.
Pillows
Are you looking for that perfect accent piece? The Meyer sectional sofa comes with matching cushions. But if you are going for a bolder look, you can opt to get them in a contrasting cover that will set your furniture apart. Also, you can choose to add either a cord or fringe pillow edge treatment.
Add down fill feathers and upgrade your pillows to FeatherLite Comfort.
6. Determining the right fit:
If you're looking for a reclining sectional, the Meyer isn't for you, but you may want to check out the Trouper or the Devon.
Michelle recommends the Meyer sectional to "clients who want a modern, comfortable, relaxed look. It is usually for a room they live in and watch TV. They want to be able to sink into the seat and be able to put their feet up. The Meyer is deep enough to do this."
She also recommends the Meyer for rooms that have an open concept because it doesn't have to be against a wall. "The back is not too high, so it looks good from the back."
The Meyer and Collins stationary sectional are very similar in price and the way they sit. The real difference is in the shape of the arms. The Meyer has a track arm, whereas the Collins has a rounded arm.
Michelle says, "stationary Sectionals with a less deep seat may be preferable to some, such as the Bexley or the Kennedy sectional.

Looks and feels amazing.
This whole set is wonderful. I upgraded to the memory foam cushions. Everything is too firm at this point, but I expect it to soften just like my memory foam bed. I especially like being able to put drinks on the arms of the couch, which is something I couldn't do before with rolled arms. The delivery went smoothly, and the guys were patient with me as I stuck sliders to the bottom of the legs. Looks and feels great. Love it.
[sic] anonymous

I am loving my new couches !!!! They look so well in my new home, so much that I am considering adding a new piece. This is why I chose a sectional to begin with because the pieces were versatile and I was able to adjust and improve what I already had.[sic]
Denine C.

Looks good, nice and firm, craftsmanship pretty good[sic] Karin F.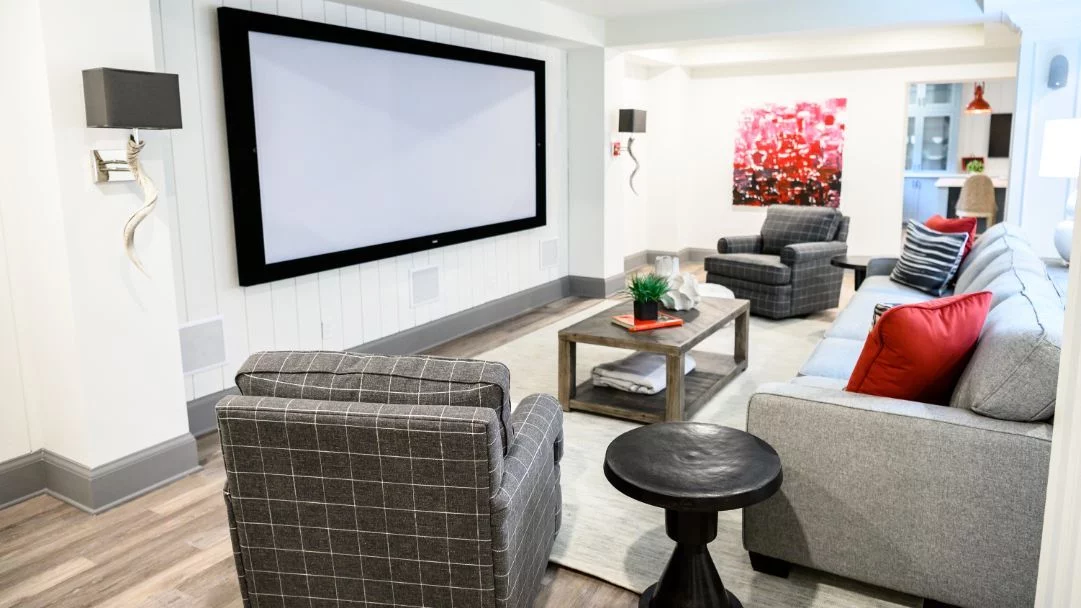 Next Steps
Michelle says, "the upholstery in your room is your investment piece; it's a staple in your home that you use every day. It's important to put your money into good quality furniture that will stand the test of time and, most importantly, be comfortable for many years."
She tells her clients "the track arm in the Meyer is timeless, simple, and it never goes out of style. It's a lot like your "little Black dress" in that you can update it with a few new accessories. (new accent pillows, blanket, artwork…)"
Plush box border seat, and a choice of comfy configurations, make Meyer a must for relaxing. Stretch out your legs on a roomy chaise, or cozy up in the corner cuddler. Perfectly proportioned, our Meyer sectional brings great comfort to rooms of any size.
The quality, style and variety that La-Z-Boy has to offer will ensure you find the perfect match for your needs. We are happy to help you navigate all the options and tailor a sectional that is just right for you at any one of our Ottawa and Kingston La-Z-Boy locations.
We are here to help. You can browse our furniture online and schedule a phone consultation or a virtual visit.
Product Info Request
Please provide us with your name and email and we'll get back to you as soon as possible regarding this item.