7 Best Furniture Stores in Ottawa
November 12, 2019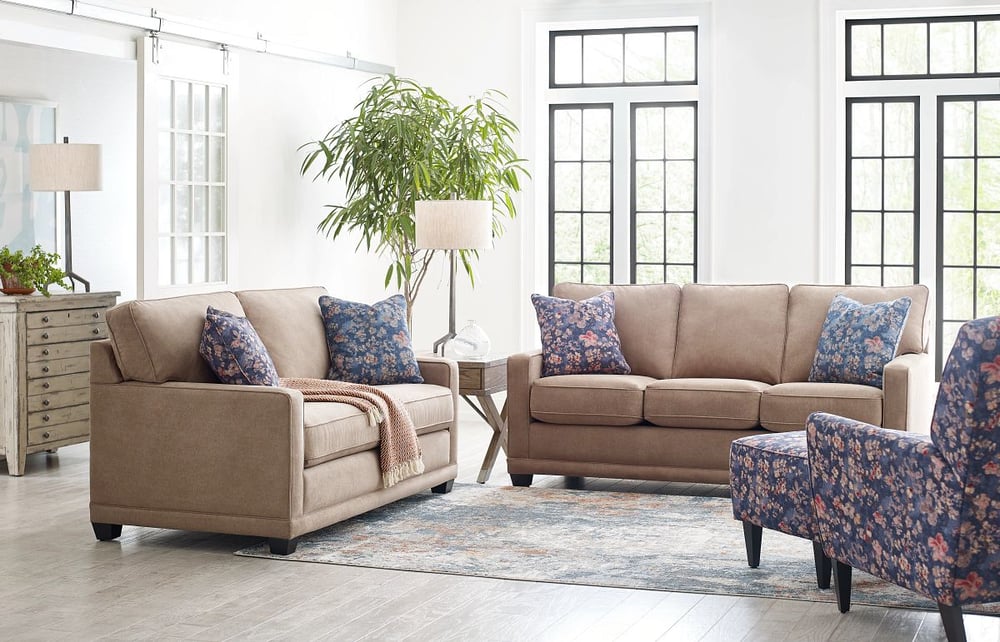 7 Best Furniture Stores in Ottawa
Did you know Canadians spend an average of $1,124 per year on household furnishings? If you are looking to buy new furniture for your home, you're probably looking for a single resource that lists the best furniture stores in Ottawa.
As a manufacturer and retailer of home furnishings for over 90 years, we at La-Z-Boy Ottawa and Kingston often get asked our opinion of other furniture retailers. While La-Z-Boy has some excellent home furnishing options, we also understand that we may not be for everyone, and we believe strongly in answering the questions we are asked. To that end, we put together a list of seven of the top furniture stores in Ottawa (in alphabetical order).
As you evaluate the various retailers and brands, please remember that buying high-quality, comfortable home furnishings is only half the equation. The local furniture company you will do business with is responsible for the successful delivery and installation of your new items. Furthermore, they provide supplementary services such as design and post-purchase support that will impact your overall experience.
We'll compare Ottawa furniture retailers in these areas:
• What style of home furnishings they offer
• Store locations for convenient shopping around the city
• Whether they have design services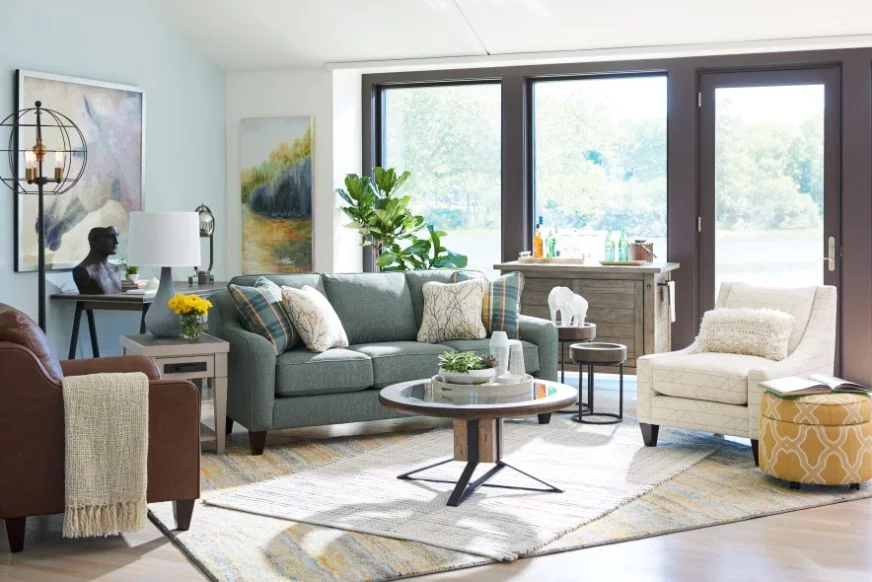 1. Cadieux Interiors
This retailer opened its doors in 1962. They are partnered with furniture, bedding and home accessory manufacturers such as American Leather, Baker Furniture and Bernhardt. Cadieux offers fabric and leather furniture customization.
• One location: east Ottawa on Innes Road
• Designer services: yes
2. Dufresne Furniture & Appliances
The Ottawa store opened in 2009. In addition to offering select custom furniture, they sell some outdoor furniture as well. You will also find a selection of household appliances.
• Three locations: Orleans, Cyrville Road, and West Hunt Club Road
• Designer services: yes
3. Mobilia
A Montreal apartment served as the first Mobilia store, in 1955. At that time, it was initially called Scandinavian Furniture – The House of Teak. You will find a range of furniture and home décor possessing modern European style. Furniture is often low to the ground, some of which have been custom-designed. Furthermore, some colour fabrics and leather are available.
• One location: west Ottawa on Merivale Road
• Designer services: no

4. MYHome Furniture
Founded in 2001, MYHome sells a variety of upholstery and case good furniture sourced from diverse furniture manufacturers. Down from two locations, they now have one in Ottawa's west end. You'll find household furniture as well as home accessories, including art.
• One location: Kanata
• Designer services: yes and home staging
5. Ormes Furniture
In its earlier years, their stock included pianos, refrigerators, radios, and washing machines. One of Ottawa's older independent furniture stores, they have been offering furniture for over 20 years. Brands include Palliser, Ekornes (Bank Street location), Barrymore, and Marshall Mattress. They offer a mix of upholstery furniture and custom cover choices.
• Two locations: in Gloucester on Cyrville Road and Bank Street which is their clearance centre
• Designer services: yes
6. Upper Room Home Furnishings
Located in Ottawa, Upper Room opened in 2004. They carry a variety of furniture, including brands such as Decor-Rest, Palliser and Ekornes. You can chose to upholster a furniture piece with a selection of fabric or leathers.
• Three locations: Orléans, West Hunt Club Road, and Kanata
• Designer services: yes

7. Urban Barn
Founded in 1990, the first store featured rustic wooden floors and a barn-style door. And hence the name was born. They sell various furniture and home décor items. Most furniture is stocked as shown with no fabric cover customization options.
• Four locations: East Ottawa at Trainyards, Central in the ByWard Market, Barrhaven and Stittsville
• Designer services: yes
Those on a Budget
The stores above all sell home furnishings with varying custom options and upholstery selection. Ottawa also has big-box type stores that offer more 'stock' furniture with minimal customization. These stores may be more suitable for the budget-conscious buyer.
1. The Brick
2. Leon's
3. Surplus Furniture
4. Sofa World
5. IKEA
6. Costco
Next Steps
Buying furniture is a significant investment. Now that you're armed with some basic information on the best furniture stores in Ottawa, you can determine which ones best fit your needs and personal style.
If you are specifically shopping for dining room furniture, check out our list of the top eight dining furniture stores in Ottawa.
Remember when outfitting your home, making your selection and paying your bill are not the end of your journey. Other post-purchase services should be considered, such as:
• design services
• full-service delivery
• product warranty
• financing
• service department
At La-Z-Boy, we believe one size does not fit all when it comes to comfort and style. There is a perfect seat for every individual, taking into account your dimensions and needs.
We're happy to guide you through the process of furnishing your home at any of our La-Z-Boy furniture stores in Ottawa. Choose from dozens of sofa and chair styles to create a custom look you'll cherish for years to come. With hundreds of fabric and leather options, you can custom-create a look that's uniquely yours.
Our highly trained sales consultants are furniture experts; they will guide you through the purchasing process to help you find what you're looking for.
Learn more about What to Expect When Making a Purchase at La-Z-Boy Ottawa & Kingston.
Product Info Request
Please provide us with your name and email and we'll get back to you as soon as possible regarding this item.